Summer holidays are the best time to travel with the kids out of school and life as a whole slowing down.
And everyone wants beautiful sunny weather when they travel, no?
So you may be disappointed if you're planning your Argentina holiday from North America or Europe only to meet the harsh reality of swapped seasons down here in the Southern Hemisphere.
Your July beach vacation is suddenly a winter getaway, is Argentina in winter worth it?
Oh, it is.
Wondering where you should go to enjoy winter in Argentina?
This article will give you all the best destinations to seek the snow or run away from it, you choose.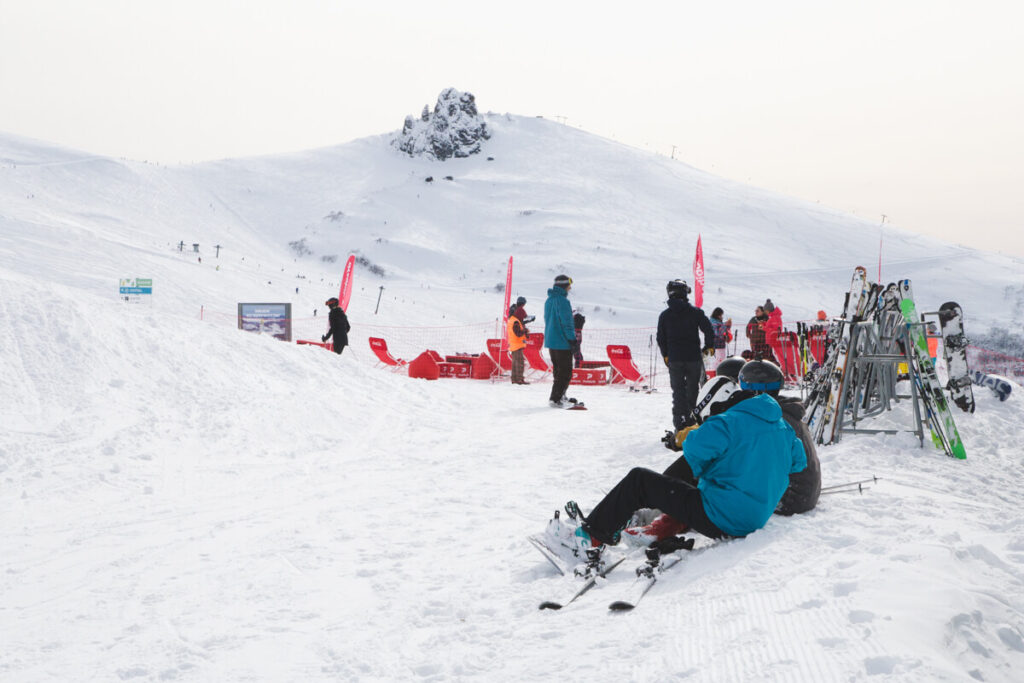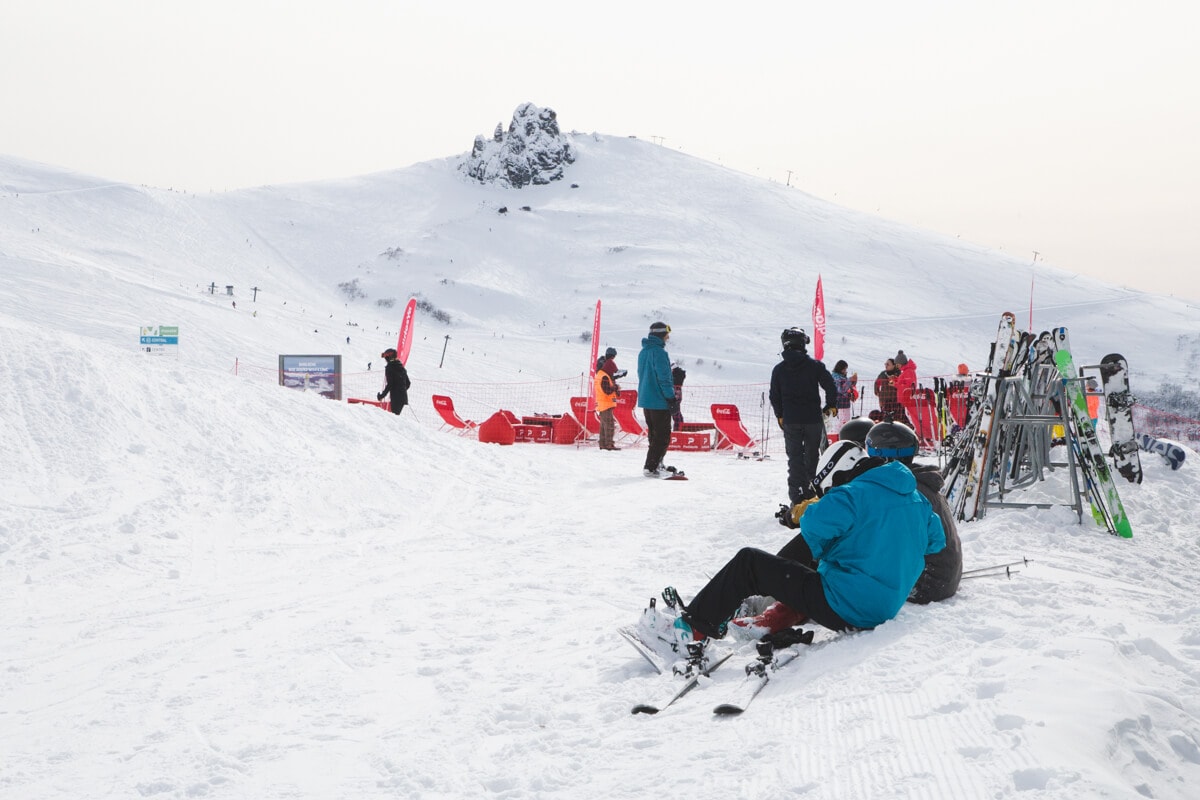 QUICK NOTE: This post contains affiliate links and Sol Salute may receive a commission for purchases made through these links, at no extra cost to you.
Winter in Argentina
Argentina's winter is from June through August and at first you may not think this is the best time to visit Argentina, but if you know where to look, it absolutely is.
Looking for snow and slopes? Patagonia's ski season typically runs from July through mid-September.
Hate snow? Don't worry, Argentina is a massive country with desert, mountains, jungles, and cities.
There is something for everyone, even in winter.
Here are the best Argentina winter destinations.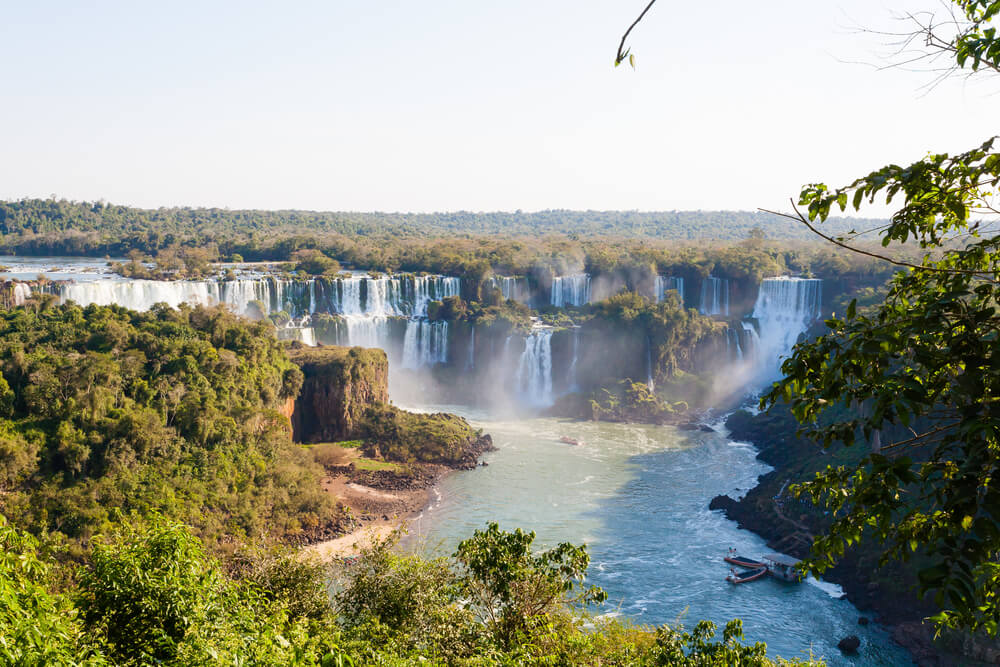 Iguazu Falls
Let's start with the obvious.
Iguazu Falls is on everyone's bucket list and being in the jungle, you know you'll be warm here, even in the dead of winter.
With sweltering summers, it's ideal to visit Iguazu in the cooler months.
As a destination, it doesn't require too much time. You can easily fit it into an itinerary with 1-2 other stops like Buenos Aires and Mendoza.
How much time to spend in Iguazu? 2-3 days. Spend at least one day on the Argentina side of the falls and a second day on Brazil's side. Brazil's side is smaller so combine it with a visit to the bird park (entrance just meters from the Iguassu park). A third day can be spent on a day trip to the Jesuit missions in San Ignacio and the Wanda Mines.
Iguazu Falls Resources: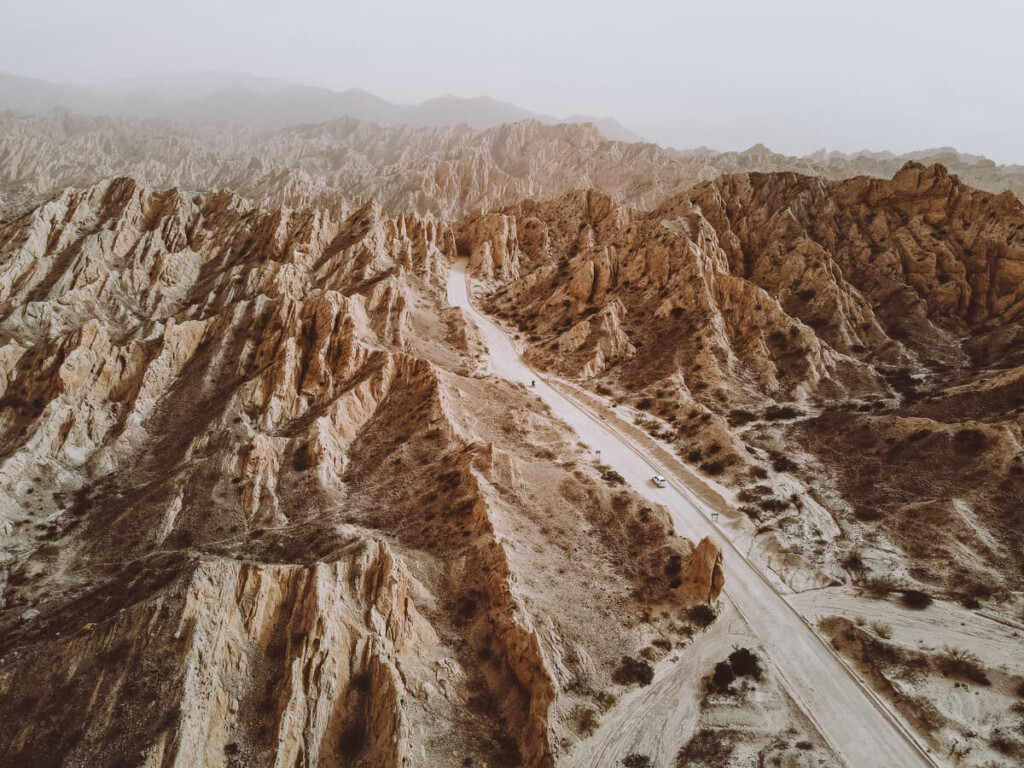 The Northwest: Salta & Jujuy
Argentina's northwest is my favorite destination in the whole country.
You'll see breathtaking scenery, experience cultural villages, and try the country's best cuisine. The fact that Salta is home to Argentina's second largest wine region doesn't hurt, either.
Being a desert, the winter months are the most comfortable to visit.
Nights will be cold and days will be warm and sunny, so pack layers to be ready for anything.
Due to its numerous scenic drives and epic canyons and formations, this region is best seen with a rental car.
In winter, with next to zero rain, this is the best time of the year to be able to drive safely down dirt roads like the iconic Ruta 40 (even with the dinkiest of rental cars).
How much time to spend in Salta and Jujuy? As long as you possibly can, more is better here. With a minimum of 3-5 days and being strategic in your planning you can cover a lot of ground. A week or more is ideal.
Salta & Jujuy Resources: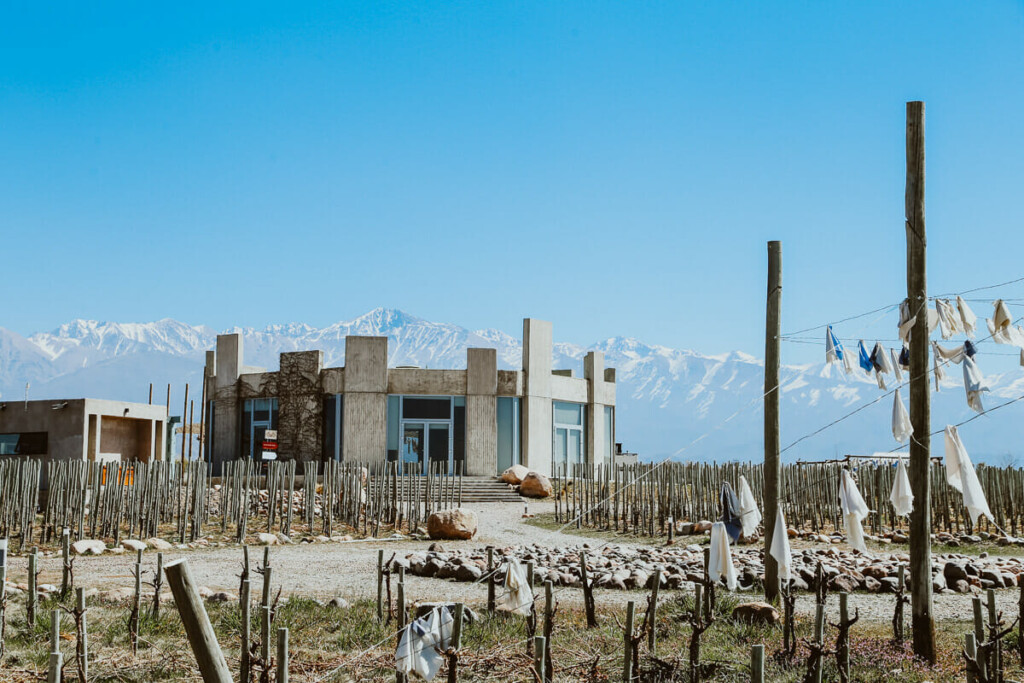 Mendoza
Mendoza is at the foot of the Andes, so will it be cold in winter? Yes.
But it's also one of the sunniest destinations in Argentina with a dry, desert climate, so that cold can be fairly easy to bear, especially with a glass of Malbec in hand.
Visiting Argentina's wine region is a must-do for wine lovers.
With three wine regions surrounding the city of Mendoza, you can spend days visiting vineyards without ever getting bored.
Wine tastings in Mendoza are very affordable (particularly in comparison to the US or Europe) with generous pours.
Winery lunches (like my favorite at La Azul) are decadent, with bottomless wine pairings and steaks pulled straight from your dreams.
The vines won't be as lush in winter but with the rugged backdrop of the mountains behind them, they're no less beautiful.
How long to spend in Mendoza? 3 days or more. If you love wine, you can spend as many days as your itinerary allows here without getting bored. The winery visits are a lot more fun and beautiful than you are expecting, don't underestimate them. There are also non-wine activities like horseback riding, estancias, hot springs, and more.
Mendoza Resources: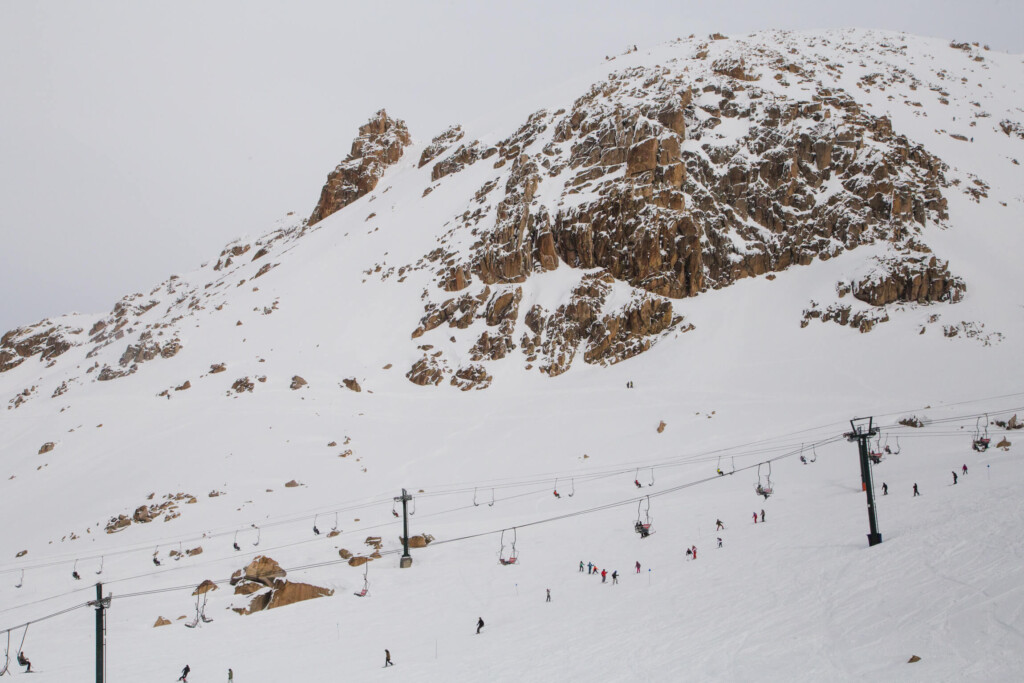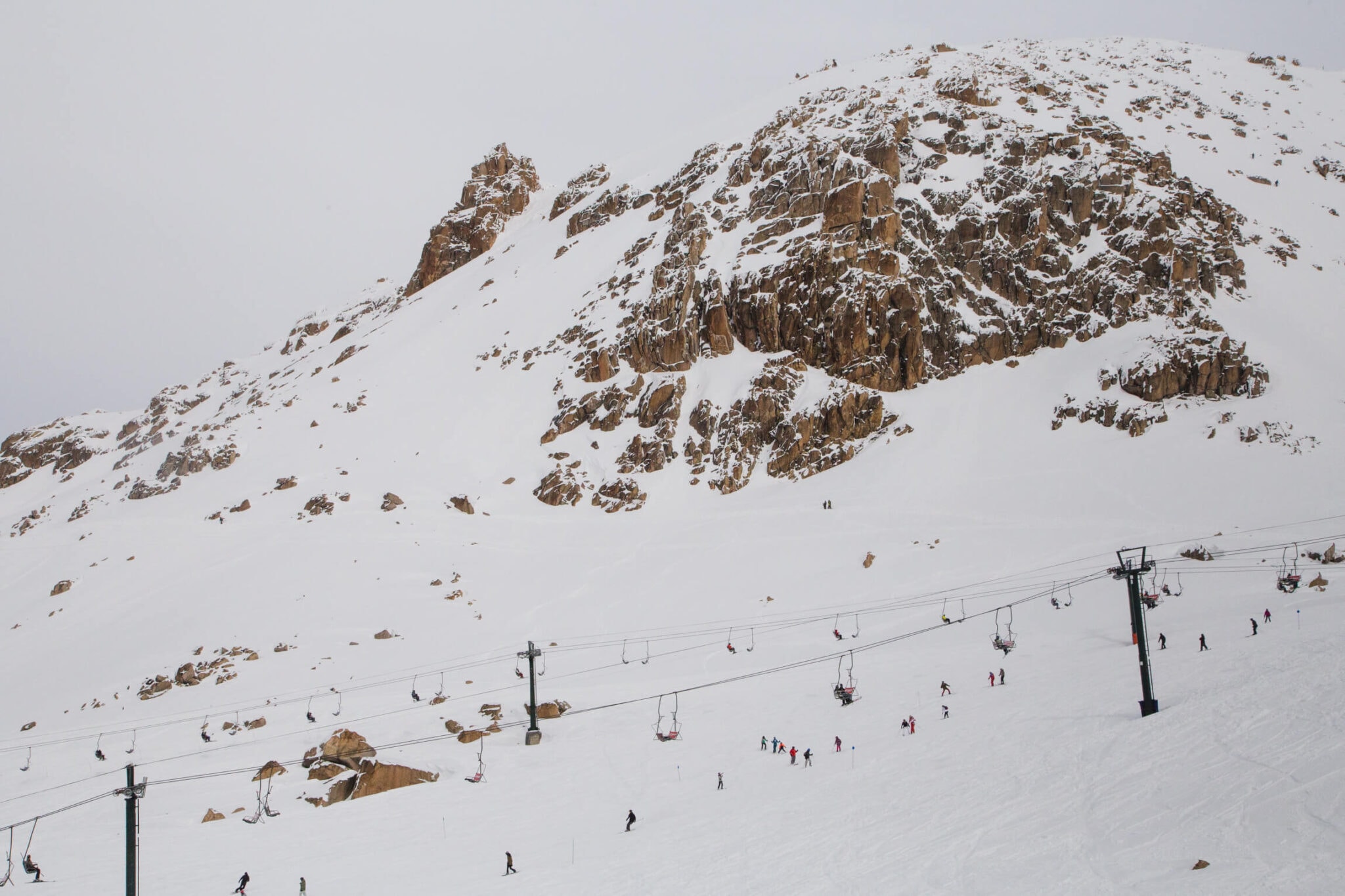 Bariloche
It's always a good time to visit Bariloche, Patagonia's premier resort town in the lake district.
Cerro Catedral is Bariloche's ski haven and it is the largest ski resort in South America.
If you are an avid skier and want a variety of trails, this is the destination for you.
Be very careful when picking your dates to avoid the Buenos Aires (city and province) school winter holidays.
Usually it falls around the final half of July (17-28 of July for 2023). These are the busiest two weeks in Bariloche's ski season.
Hotels fill up, lines for ski lifts can get to be intolerably long, and prices are at their highest.
August is mid-season with fewer people and more reasonable prices. The first two weeks of September have even fewer people and the best prices but with a little less powder.
Don't want to ski? Don't worry, neither did I.
There is more to do in Bariloche besides ski, with beautiful scenic drives on well maintained roads, national parks, and more.
How long to spend in Bariloche? 4 as a minimum and more is better if you want to ski a lot. Weather is unpredictable and it's good to have some days to spare, just in case.
Bariloche Resources: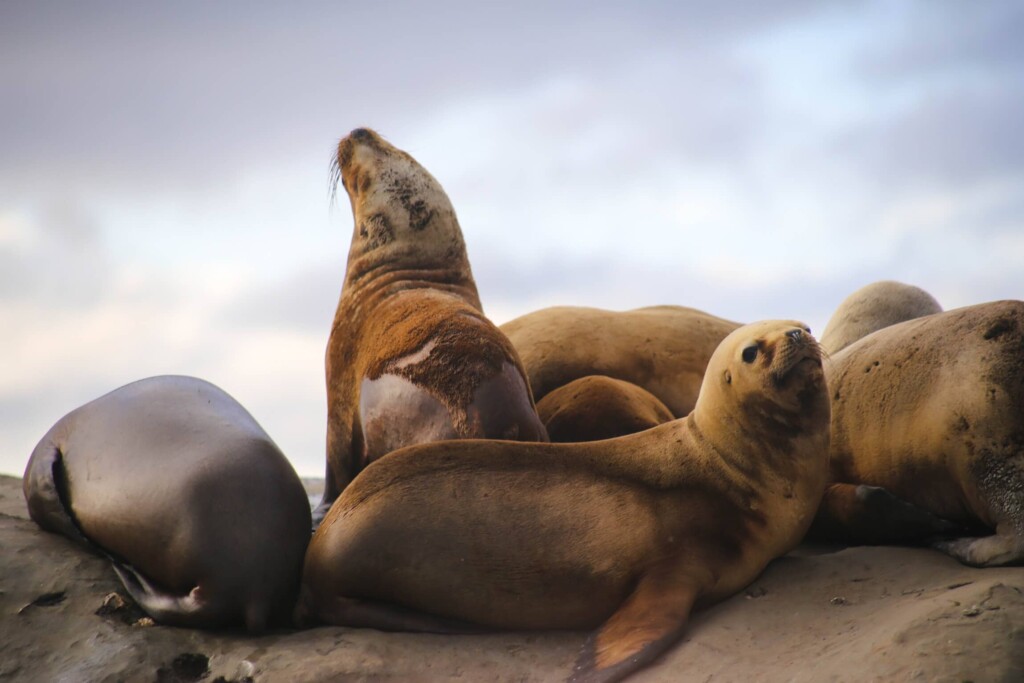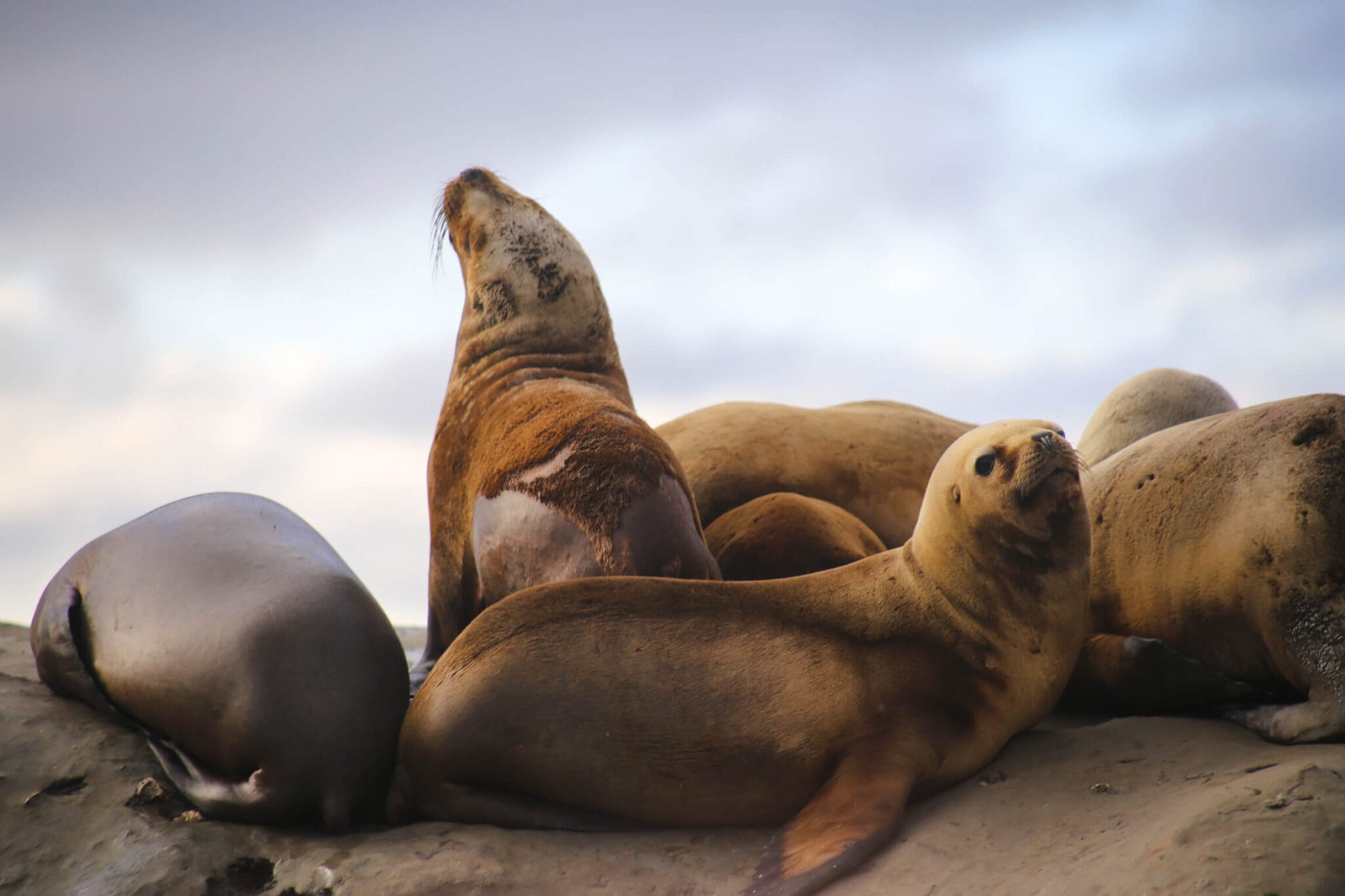 Peninsula Valdes & Puerto Madryn
If you want to see wildlife in Argentina, winter is an excellent time to visit Patagonia's more premier marine wildlife destinations, Puerto Madryn.
In June, the southern right whales begin to return here to have their calves.
You'll also see sea lions, elephant seals, along with other Patagonian wildlife like guanacos, maras, grey foxes, and furry armadillos.
From September onwards you'll be able to see penguins.
Puerto Madryn is the largest city. You can use it as your base for a number of day trips.
If you're able to rent a car, which I highly recommend, use Puerto Piramides directly on the peninsula as your base. It's smaller, more charming, and closer to the action.
By staying here you'll be right inside the nature reserve with the wildlife quite literally at your doorstep.
From our bed at the Oceano Patagonia we could watch and listen to the whales from our beds!
How long to spend in Puerto Madryn? At least 3 days. You can see the Valdes Peninsula in one day in a hurry, but two is ideal to go at a more relaxing pace. A third day can be spent at an estancia or snorkeling with sea lions, among other activities.
Puerto Madryn Resources: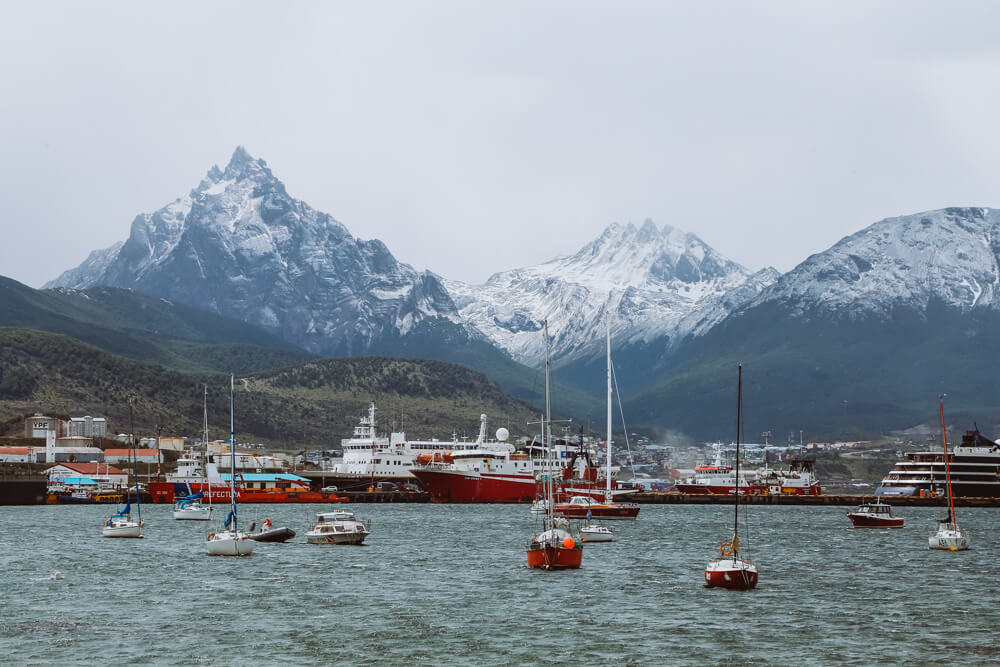 Ushuaia – Winter at the End of the World
Winter in Ushuaia, South America's southernmost city, may not seem like an obvious Argentina winter destination (it is COLD), but it's truly a winter wonderland.
It has its own ski resort, Cerro Castor. It's smaller than Cerro Catedral but still has plenty to offer to the winter sports' lover.
You can also go dog sledding, snow shoeing, and hiking.
The boat excursions in the Beagle Channel are ideal in winter, when the water is at its stillest. What's choppy in the summer becomes a still mirror in the winter months.
Hearty meals like lentil stew in Ramos Generales El Almacén, lamb and king crab will warm you right up after an afternoon in the snow.
If you want a unique winter experience, don't think twice about going far south to Ushuaia.
How much time to spend in Ushuaia? 4 days, at a minimum. A week is ideal.
Ushuaia Resources: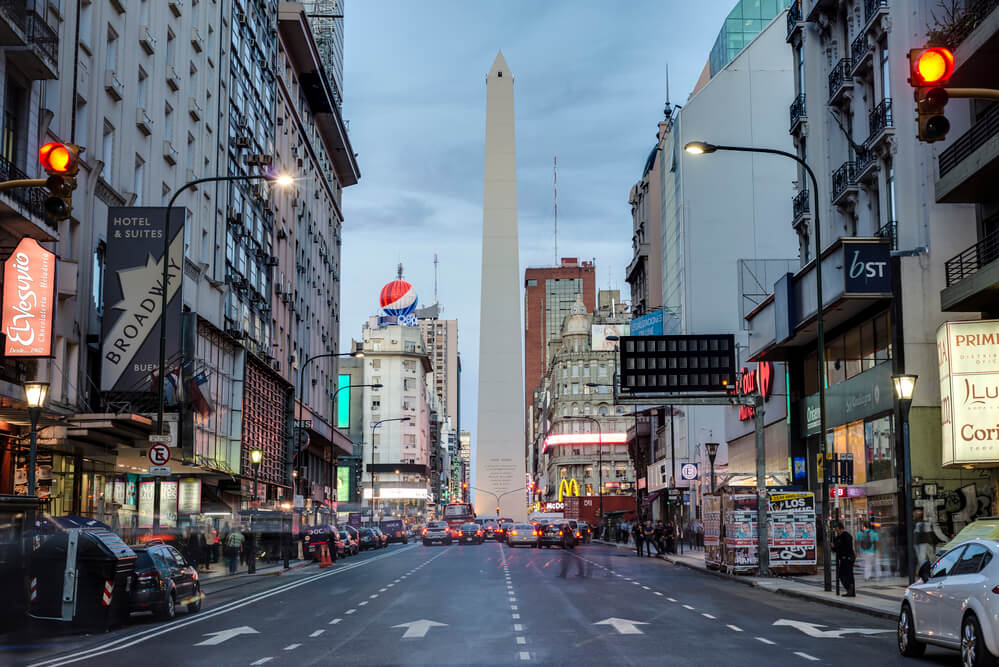 Buenos Aires
Buenos Aires is always a good idea.
While winter isn't admittedly not the most beautiful time to see Argentina's largest city, you'll still find no lack of things to do here.
Your flight into and out of Argentina is likely here, whether you're going to Iguazu or to Ushuaia, so be sure to spend at least a few days in the city.
Winter in Buenos Aires isn't dramatically cold, but with the humidity and a few rainy days it's a good idea to pack a rain jacket and a warm scarf and sweaters.
How long to spend in Buenos Aires? 3 days, minimum. 5-6 is ideal if you want to go on day trips to Tigre, an estancia, or Colonia in Uruguay.
Buenos Aires Resources:
Pin It For Later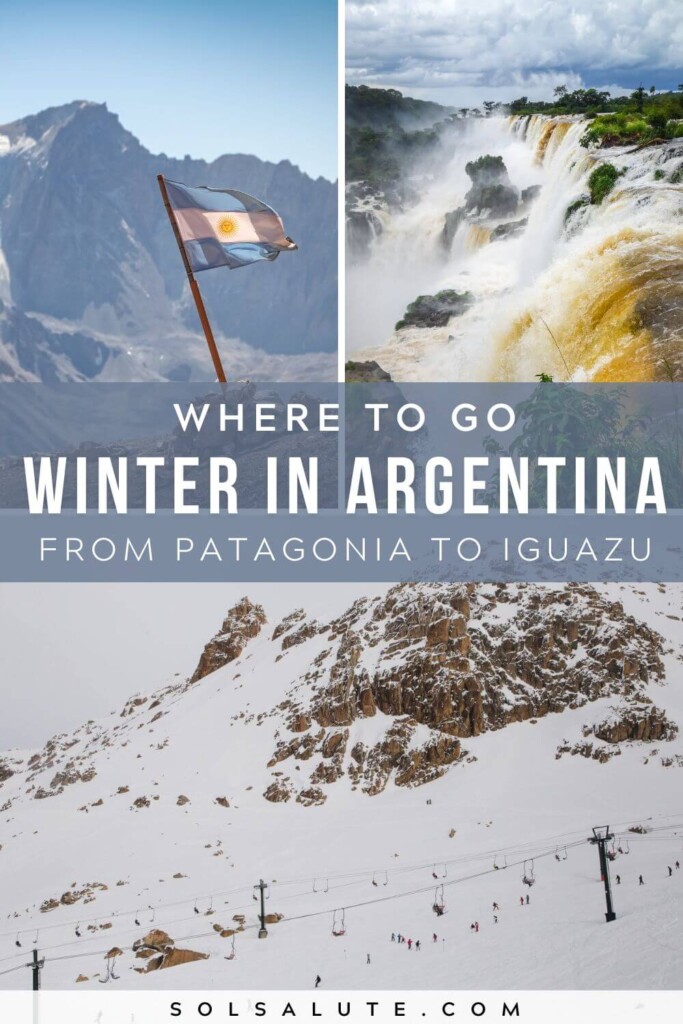 Argentina Travel Resources