Argentina's Northwest is the most underappreciated region in the country.
Locals love it but for many foreign visitors it doesn't get the same attention as powerful Iguazu and expansive Patagonia.
But the north is epically beautiful, brimming with an Andean culture you won't find anywhere else in Argentina.
When in Jujuy, you'd be forgiven for thinking you were actually in neighboring Bolivia at times.
The scenery is stunning, the food is flavorful, and the people are warm.
If you were questioning whether Jujuy was worth the time, question no more.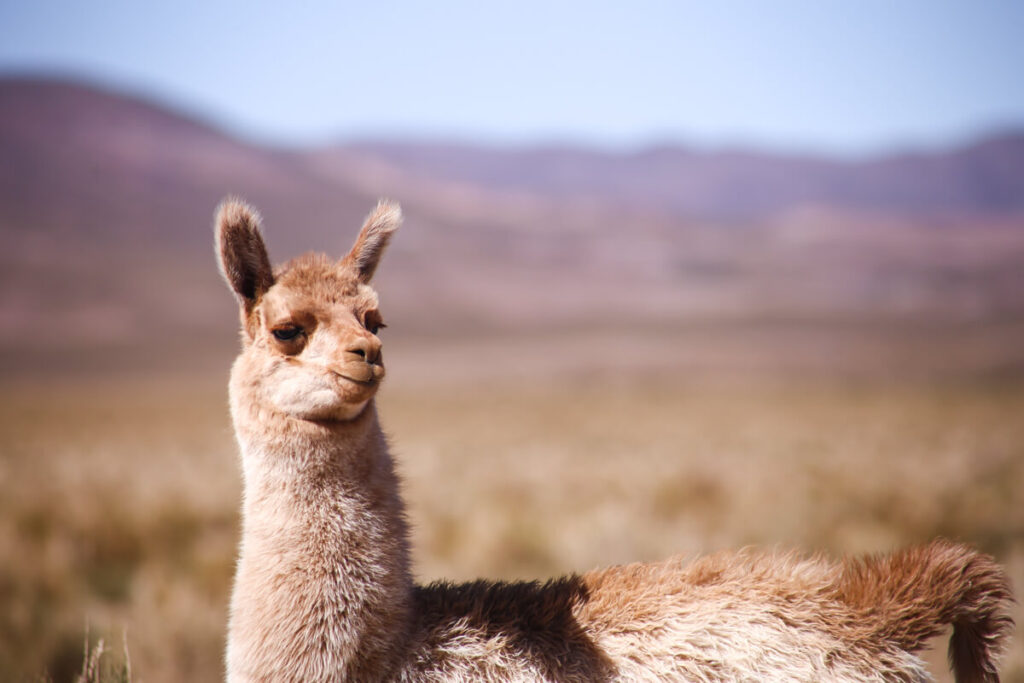 QUICK NOTE: This post contains affiliate links and Sol Salute may receive a commission for purchases made through these links, at no extra cost to you.
Where is Jujuy & How To Get There
Jujuy is as far north as you can go in Argentina.
It is often the entry point for many backpackers traversing South America as they travel south from Bolivia, crossing the border in La Quiaca. That and the lower cost of travel here make this is a common and recommendable destination for budget travelers in Argentina.
If you're coming from elsewhere, likely Buenos Aires, you can actually fly into either San Salvador de Jujuy or Salta. Compare flights and rental cars in both cities and choose that way.
Salta is two hours south of Jujuy but it has a lot more car rental agencies to choose from. It may be cheaper to rent your car there and just drive a little further (this is what we did).
Compare rental car prices in Jujuy to rental cars in Salta and go from there.
IMPORTANT: Jujuy is a high altitude destination. Purmamarca and Tilcara are around 2,400 meters (just under 8,000 feet) above sea level. Humahuaca is 3,000 meters, and the Salinas Grandes salt flats are 3,400 meters. If you suffer altitude sickness, keep this in mind. Chewing coca leaves or drinking coca tea (my favorite way to acclimate) can really take the brunt off.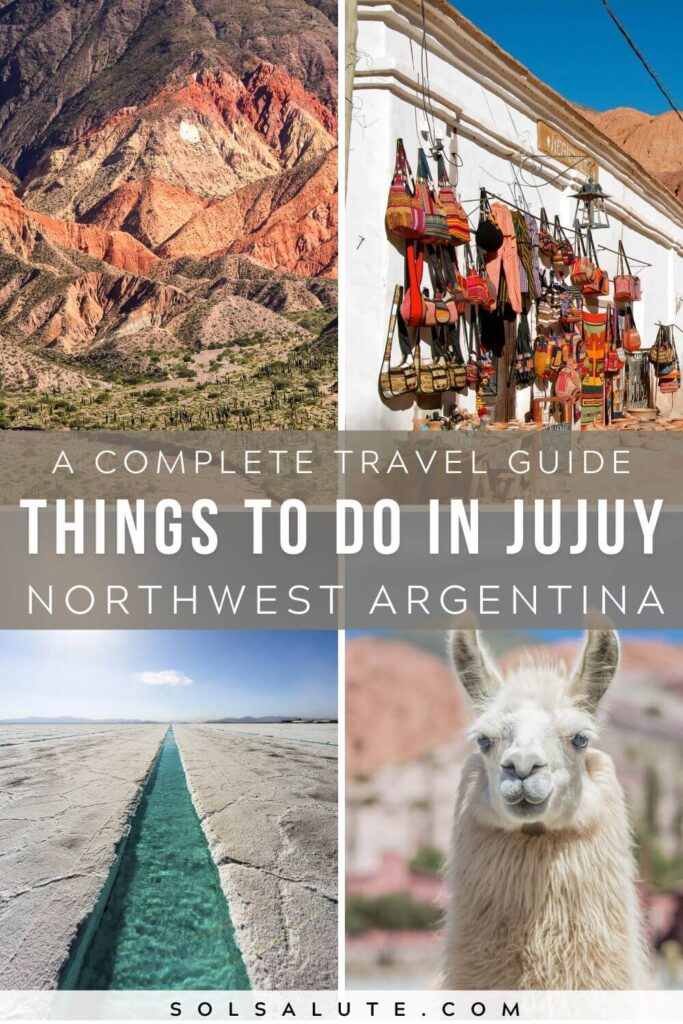 Jujuy: Day Trip or Road Trip?
It's very common to visit Jujuy as a day trip from Salta (leading many tourists to mistakenly believe Jujuy is actually part of Salta).
If you're very limited on time, this is possible and better than not going at all.
However, Jujuy really deserves to be a destination in its own right, not treated as a day trip. There is a LOT to do here.
This corner of Argentina (the northwest in general) is best done with your own car.
For more tips on planning your road trip, read:
Organized Jujuy Day Trips:
If you don't have the time or budget to rent a car, don't despair! There are plenty of tours from the city of Salta that you can take to see the highlights.
Read More: Our Itinerary for 3 Days in Jujuy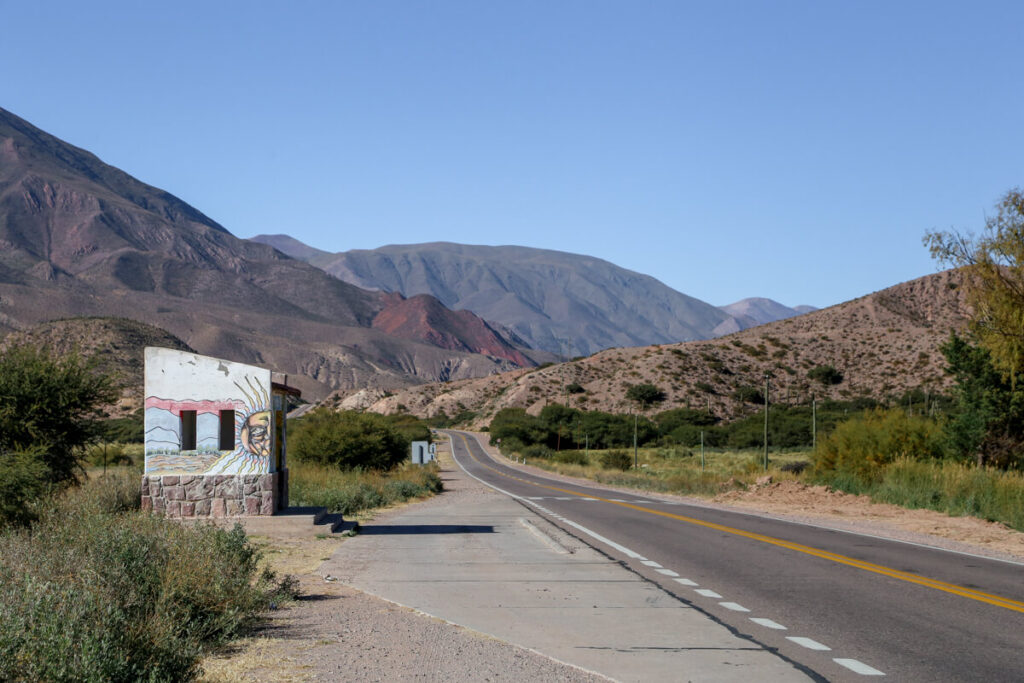 When to Visit Jujuy
The best time to visit Jujuy, and the northwest in general, is in winter. Days will be warm and nights will be very cold.
Summer, from December through February, is the rainy season.
This can really complicate your road trip if you don't rent a 4×4 and, spoiler alert, 4×4's are very expensive to rent.
Nevertheless, if you're visiting in summer, you'll be ok if you plan it right. Many roads are paved, including the main highway (Ruta 9) that crosses the quebrada from Purmamarca to Humahuaca.
For dirt roads or mountain passes (like heading up to Iruya), always ask a local about the state of the roads before departing.
If there has been heavy rains recently they'll know if its safe to proceed or if the dirt road isn't safe for the tin can your rental agency surely gave you.
Where to go in Jujuy Map
Things to Do In Jujuy
The most popular places to go in Jujuy are along Ruta 9 and I've marked them on the map above in red.
This paved highway is easy to drive and is what you'll be driving from both Salta or San Salvador de Jujuy, depending on where you fly into.
The list below is ordered in geographical order from the south (closest to the cities) heading north, the route you'll most likely be taking.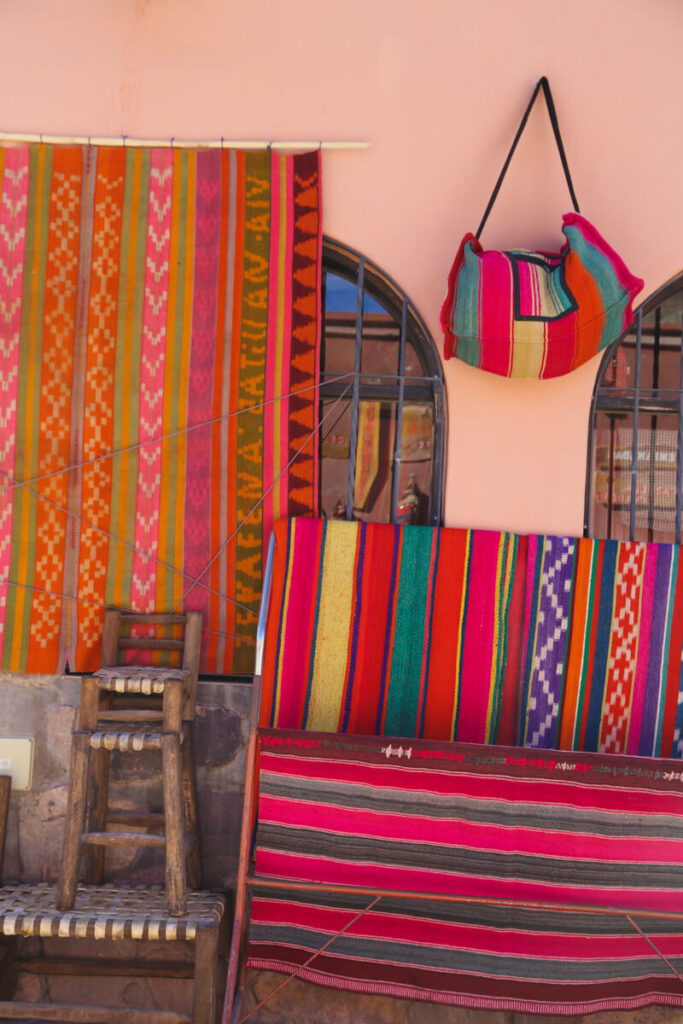 Purmarmarca
This is without a doubt the most popular town in Jujuy. This tiny village is so picturesque it is practically a living postcard.
Purmamarca is home to the 7 Colored Mountain (every town, you will soon find out, is home to its own rainbow mountain).
It is also a great spot for souvenir shopping as the entire town is practically one big marketplace. Tables in the streets brim with textiles, ranging from hand woven to mass produced (shop with a critical eye).
Actual stores are filled with the same but often have higher quality pieces to discover if you take the time to look.
An unexpected excursion in Purmamarca is trekking with llamas among the red mountains as this is a great destination to see llamas in Argentina.
Staying here is great to be able to see golden hour or the early morning light over the 7 Colored Mountain and to see Purmamarca without the throngs of tourists that flood it during the day. Posta de Purmamarca has a beautiful complex and excellent views of the mountains.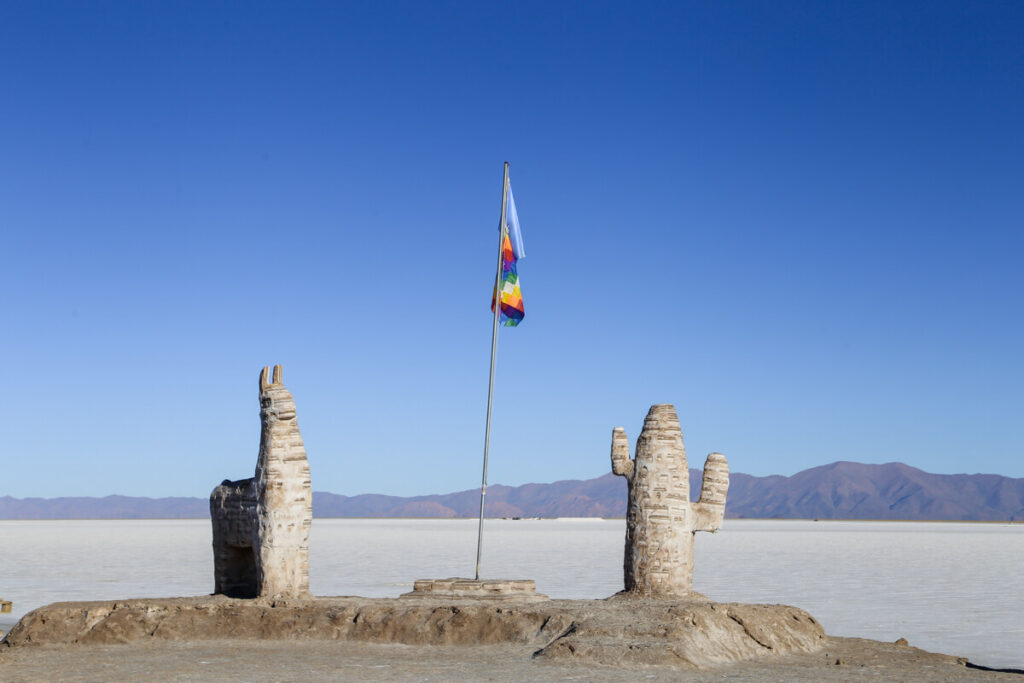 Salinas Grandes
The Salinas Grandes salt flats are easy to reach from Purmamarca, taking Ruta 52 off of Ruta 9.
The drive covers what's called the Cuesta de Lipán, with a lot of switch backs. It reaches the peak at the Abra de Potrerillos at 4,170 meters (13,681 feet). Packing some coca leaves or coca tea to fight the altitude is not a bad idea.
Once your there you can pick up souvenirs carved from salt and drive onto the salt flat with a local guide who will expertly take fun perspective photos for you.
How to visit the Salinas Grandes: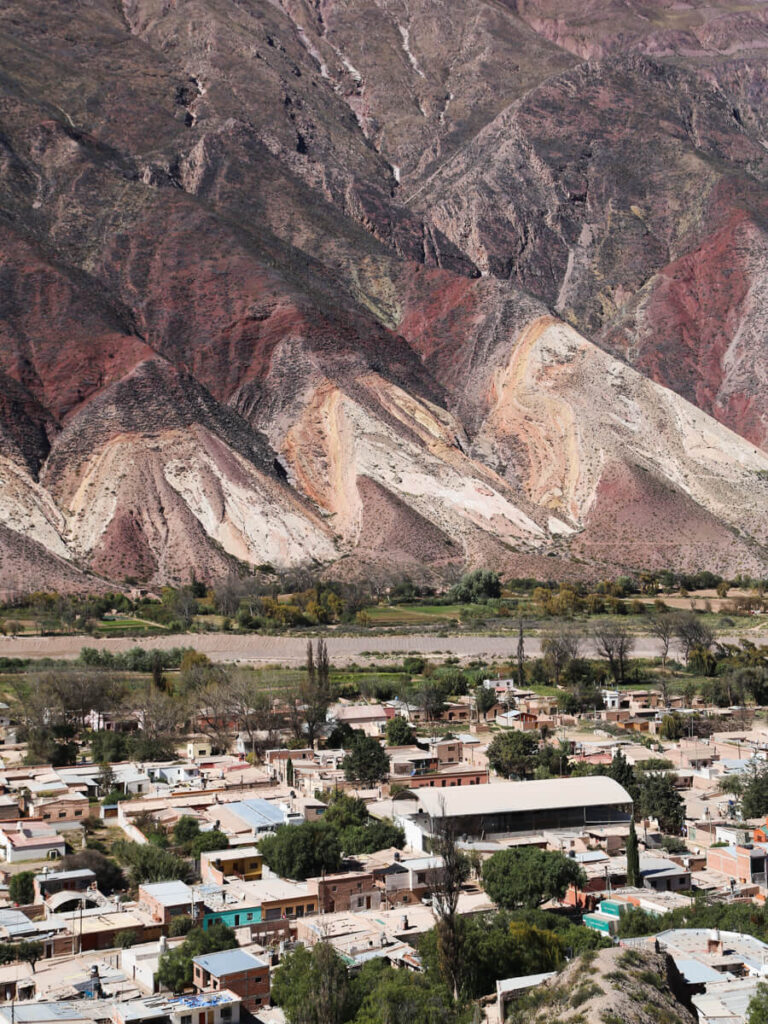 Maimara
Maimara is a tiny village just before Tilcara. Being settled down at the bottom of the valley by water there is a lot of agriculture here, including wineries!
Of course, it also has its own rainbow mountain: the Painter's Palette. You can drive down to see it up close or view it from the view point on Ruta 9.
If you want to taste some incredible wine, visit Bodega Fernando Dupont. I couldn't get over the massive cactus growing between the vines (similar to the wineries in Cachi, not too far away).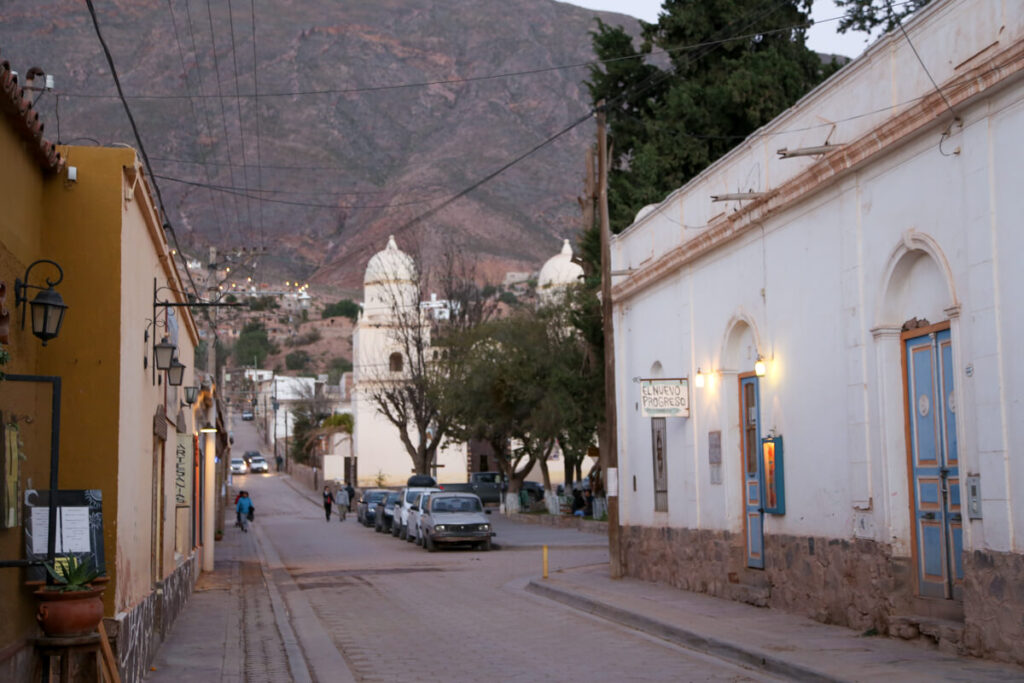 Tilcara
Tilcara is my favorite town to use as a base for exploring the quebrada. It's conveniently located in the middle so you can venture south to Purma and Maimara and north to Humahuaca easily.
And this village also the second largest "city" in Jujuy, which just goes to show how small this province truly is.
There are plenty of hotels and hostels to choose from here and excellent restaurants. Don't skip out on a dinner at El Nuevo Progreso, one of the best restaurants in the province.
When not exploring the rest of the quebrada, see the ruins of El Pucara and hike to El Puente del Diablo. There is plenty to entertain yourself right in Tilcara.
For a boutique hotel I recommend Las Terrazas, it's gorgeous and easily located right in town. There are a lot of hostels here as well. I like the common spaces at Hostel Waira.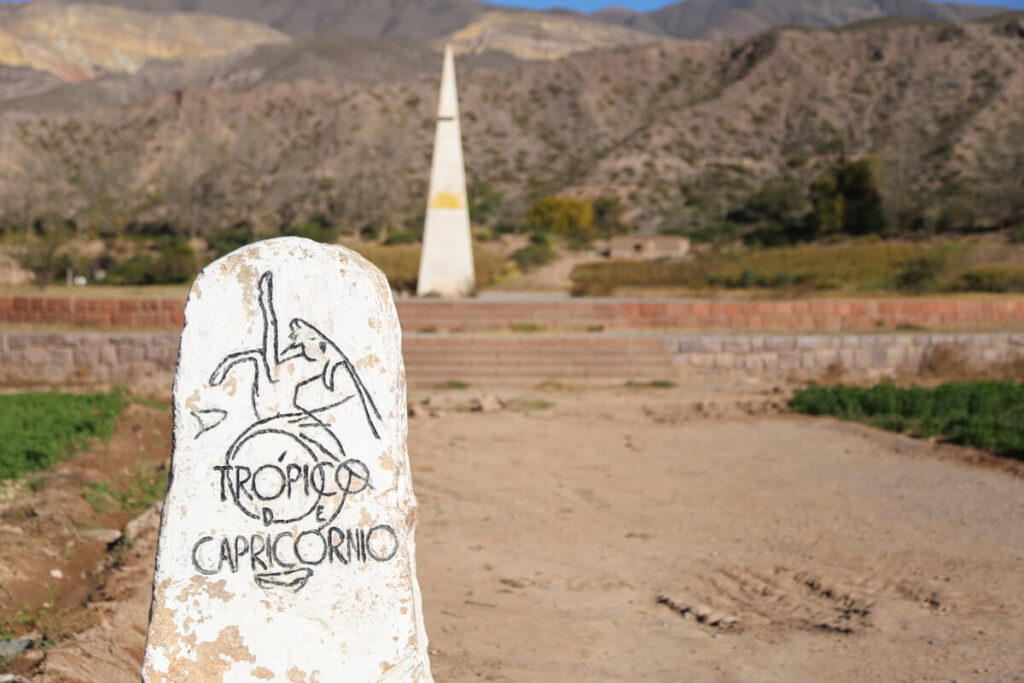 Tropic of Capricorn & Hualcalera
One of my favorite road side pit stops was the Tropic of Capricorn Sundial just before Hualcalera. That means this is the southernmost latitude where the sun can be seen directly overhead.
Huacalera itself is very tiny but there is a gorgeous hotel here if you want to use it as your base for your time in Jujuy.
Uquia & The Cerro de las Señoritas
Tiny Uquia is halfway between the sundial and Humahuaca.
Art lovers shouldn't miss the oil paintings in the church, read about them here.
The highlight in Uquia is the hike to the Cerro de las Señoritas. This easy hike just past the town itself is gorgeous, offering a lot of beauty for not a lot of effort. You'll feel like your hiking on mars.
And if you love the typical textiles from the region, don't miss stopping at Artesanias Sasakuy to your right just before the turn off for Uquia.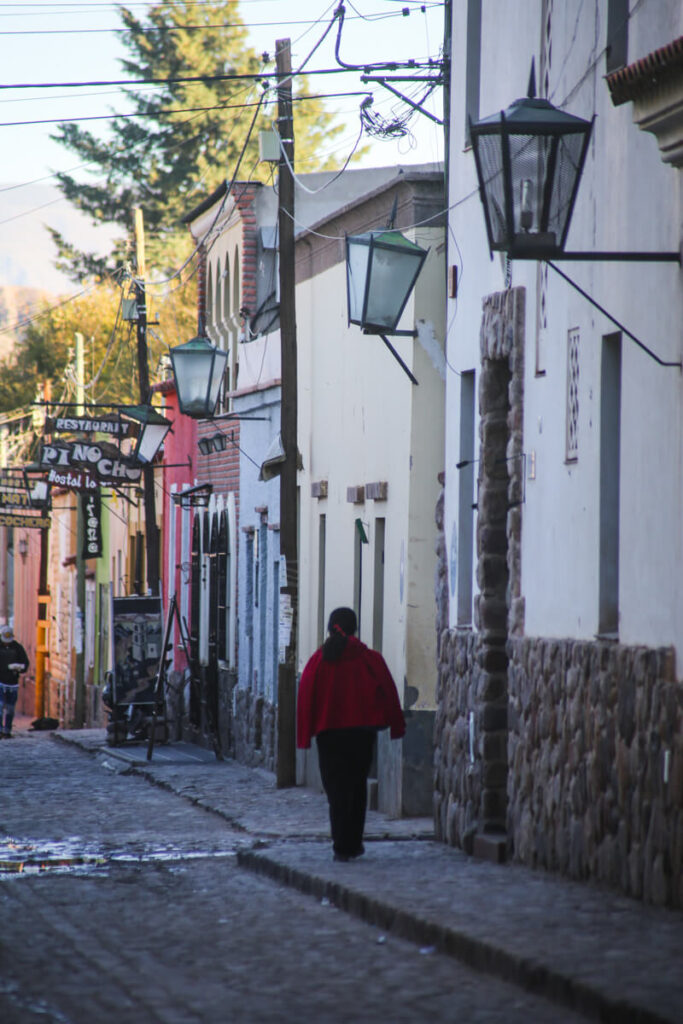 Humahuaca & The Hornocal
There is a lot to do in Humahuaca if you decide to spend a few days here. There are museums, markets, and plenty to see.
Monumento a Los Héroes de la Independencia is the monument at the top of a massive staircase/plaza that is a typical postcard of the town.
If you have the time, hire a guide to hike to Inca Cueva. This is a full day's excursion so this is for those choosing to stay overnight.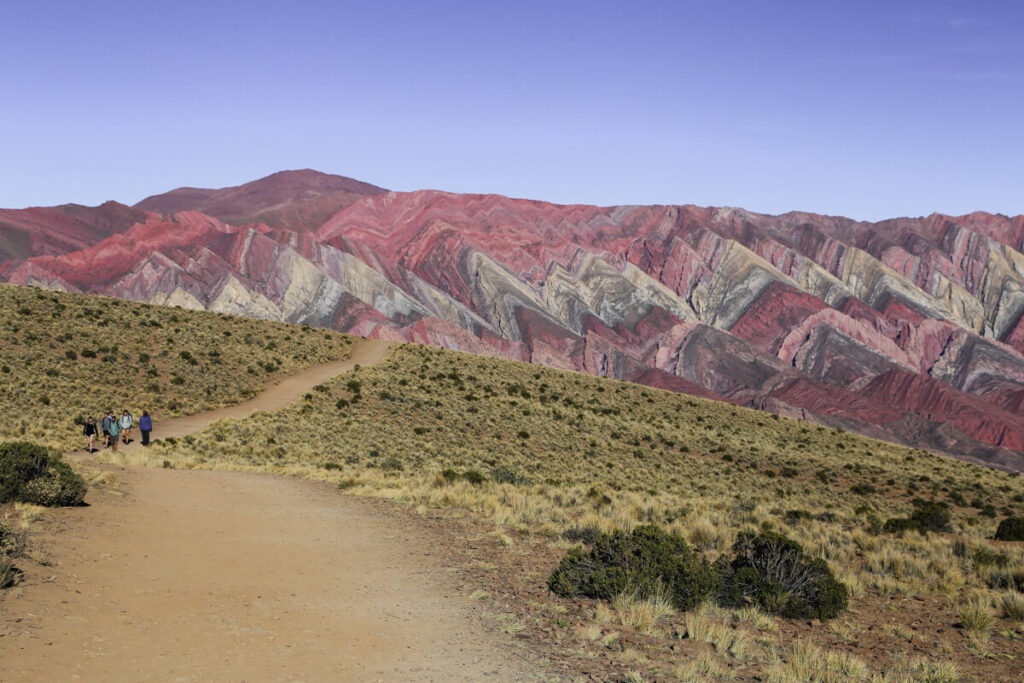 The absolute star of the show, however, is the 14 Colored Mountain (outshining Purmamarca's mountain by 7 whole colors).
Budget enough time for the Hornocal as it takes 45 minutes to navigate the dirt road switchbacks to reach it. It's a safe and easy drive, it just takes time.
Once you're there, be mindful of the high altitude and take it easy. There's a path down to bring you even closer to the mountain and the walk up will seriously knock the air out of you (literally). Bring coca leaves or coca tea to fight off the effects.
Humahuaca is a first stop for many backpackers coming down from Bolivia and there are plenty of hostels to choose from. I recommend Giramundo. For a budget but comfortable boutique hotel, Urku Wasi is a great option.
La Selva de las Yungas
When one thinks about Argentina's Northwest, you think of red earth and rainbow mountains. The province's humid jungles may come as a complete surprise to you (it did to me!).
Parque Nacional Calilegua is one of the most unexpected national parks in Argentina.
The best town to base yourself for the park in terms of excursions, hotels, and supermarkets is Libertador General San Martín.
If you have a car you'll have more freedom but there is a bus that departs every morning at 8:30 from San Martin across the park, ending at San Francisco.
Read more here on how to get around (in Spanish).
The Termas de Rio Jordan is a trek (only with a guide) to hot springs. To visit, stay overnight in San Francisco and hire a guide. Pack plenty of water and snacks. It's only possible to visit in the winter months from May through November. In summer, temperatures are high and the river is too high.
Read More About Northwest Argentina
Argentina Travel Resources