El Litoral is Argentina's northeastern jungle region.

Everyone knows it for the world-famous Iguazú Falls but there is so, so much more to discover here.

Explore the countless waterfalls of Misiones, the yerba mate plantations that feed a country's insatiable love for this communal tea.

The Iberá Wetlands in Corrientes are America's second-largest wetland ecosystem and home to some of the country's most surprising wildlife.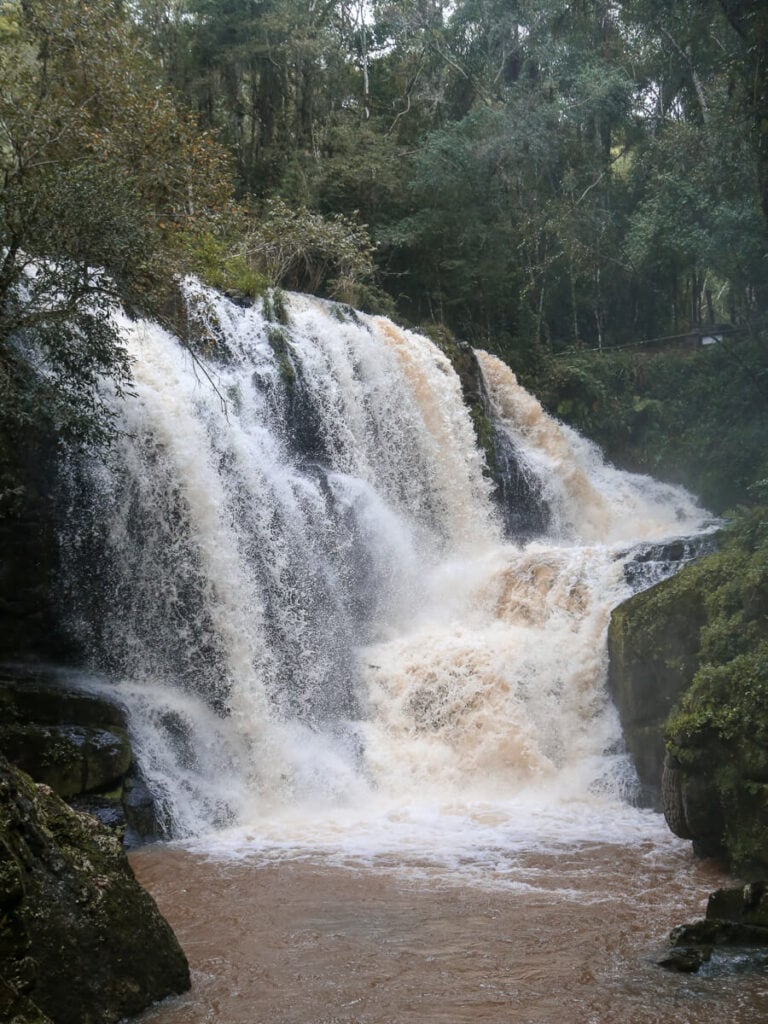 QUICK NOTE: This post contains affiliate links and Sol Salute may receive a commission for purchases made through these links, at no extra cost to you.
El Litoral At A Glance
Provinces: Santa Fé, Entre Ríos, Corrientes, Misiones, Chaco, Formosa
Where to go in el Litoral, Argentina's Northeast?
Iguazu Falls is the major drawing point to Argentina's northeastern jungle province. Most come here for a day or two and move on to Patagonia or Mendoza. I beg of you to spend more time exploring this region. There is a lot to see if you have the time for it.
Moconá Falls is another major waterfall system in Misiones, where the falls run horizontally along the river. A string of Jesuit Misiones are worth visiting on the highway connecting Posadas to Puerto Iguazu. And in between all of it you'll see more waterfalls than you know what to do with, tea plantations and yerba mate factories.
In Corrientes, the Ibera Wetlands are a wildlife lover's paradise. El Palmar National Park is closer to Buenos Aires in Entre Rios and also has quite a bit of wildlife (hello, capybaras!).
Looking for a party? Don't miss Gualeguaychu's massive carnival celebration in February.
When to visit Argentina's Northeast?
This is the jungle, so understandably summer months are very hot and humid. January's busy travel season for locals also brings large crowds to destinations like Iguazu Falls.
Fall has milder temperatures but more rain, winter, and spring are a fantastic time to visit for less rain and cooler temperatures. Winter is a wonderful time to visit, as well. Read more here.
What to pack?
Pack light, comfortable clothes that can breathe in the heat. I like these hiking pants because they zip into shorts, are comfortable, and dry quickly.
If you'll be in Iguazu, pack clothes that can dry quickly and wear shoes that have a good grip. The metal catwalks can get a bit slippery. I like my Teva sandals here.
To protect yourself from the sun don't forget a hat, sunglass, and plenty of sunscreen. Also bring insect repellent like this. Bring your bathing suit, most hotels have a nice pool worth enjoying on hot afternoons.
How to get around the Northeast?
Misiones, the province that houses Iguazu Falls, is a small province that is easy to do with your own car. We did a 5 day road trip and saw the entire province (excluding Iguazu). The roads were all paved and easy to drive.
If you're trying to get to the Ibera Wetlands, it's best to take a bus to Mercedes from Buenos Aires or a flight to Posadas. From both cities you can take a transfer to Colonia Carlos Pellegrini to use as a base for the wetlands. The roads here can turn into a mud pit quickly and you need a 4×4, which is so costly that the transfer is the best option.
On that note, like all across Argentina, bus travel is always a good option for getting around. Check Plataforma 10, Busbud, and Central de Pasajes for tickets/schedules.
read about argentina's northeast