The Northwest is my favorite region of Argentine, full stop.

It's famous for its rainbow mountains, charming villages, folkloric music, and handwoven crafts. Salta is home to the country's second-largest wine region and Tucuman saw the beginning of Argentina's battle for independence.

In Jujuy explore the small villages of Purmamarca, Tilcara, Uquia and Humahuaca. This region has some of the country's best food with pre-Hispanic origins, beautiful folkloric music, and handicrafts like woven tapestries you'll need an extra suitcase to bring home.

Salta has some of the world's highest-altitude vineyards in Cafayate and Cachi and the country's most beautiful landscapes.

Drive through some of the most stunning vistas in Salta's Quebrada de las Conchas, Quebrada de las Flechas, and Cuesta del Obispo, centuries old cactus in Parque Nacional de los Cardones.

Catamarca and its upcoming wine region are still on my to-do list as well as the history and green valleys of Tucuman.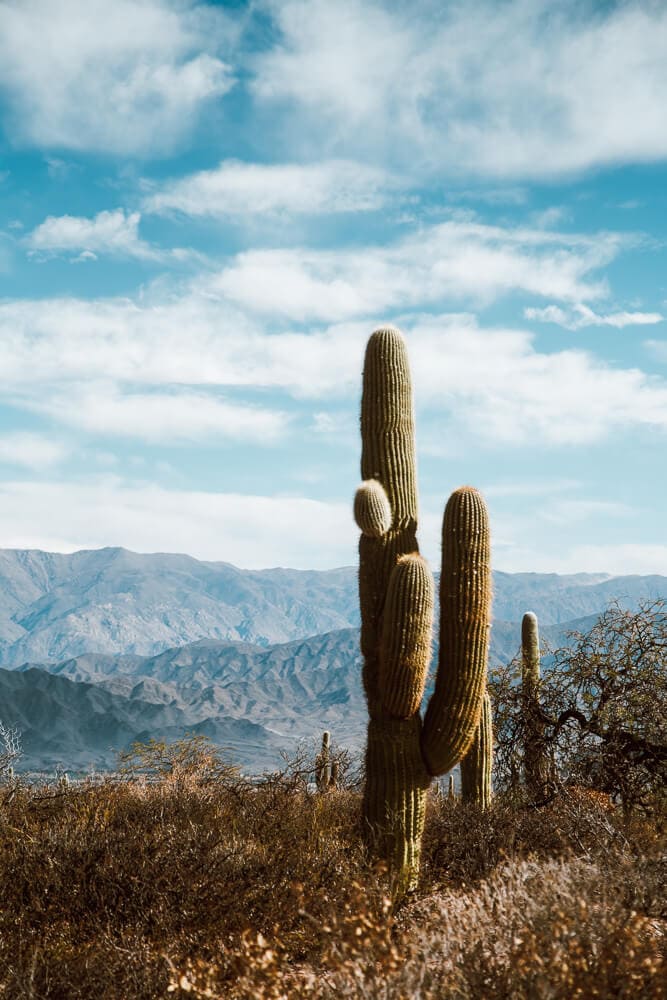 The Northwest At A Glance
Provinces: Jujuy, Salta, Tucuman, Catamarca, and Santiago del Estero

Highlights: Jujuy's rainbow mountains and villages, the Salinas Grandes salt flats, the wineries in Cafayate, Salta's Quebrada de las Conchas and the Calchaqui Valleys of Salta and Tucuman, Tucuman's Tafí del Valle

When to visit: Fall and Spring are the best time to visit NOA for warm days and cold nights, Winter is great as well but nights will be cold. Summer months can be very hot, and also the rainy season complicates road trips on dirt roads like the Ruta 40. Easter is very busy (avoid or book accommodation well in advance).
read about the northwest