Buenos Aires is the city that truly never sleeps, the Paris of South America, or as I see it, the land of steak and Malbec.
Planning your trip to Buenos Aires?
You'll find everything you need in this Buenos Aires city guide.
I've lived here for 13 years and am constantly looking for ways to explore my city.
I never stop wandering the barrios, discovering new hidden corners, and sharing them here on the blog.
Explore Buenos Aires by Topic
Looking for day trips, walking tours, and what to eat?
Buenos Aires Travel Guide & FAQ's
Below is a list of frequently asked questions and tips to help you navigate your Buenos Aires travel planning.
Read through from start to finish or click below to jump straight to your question: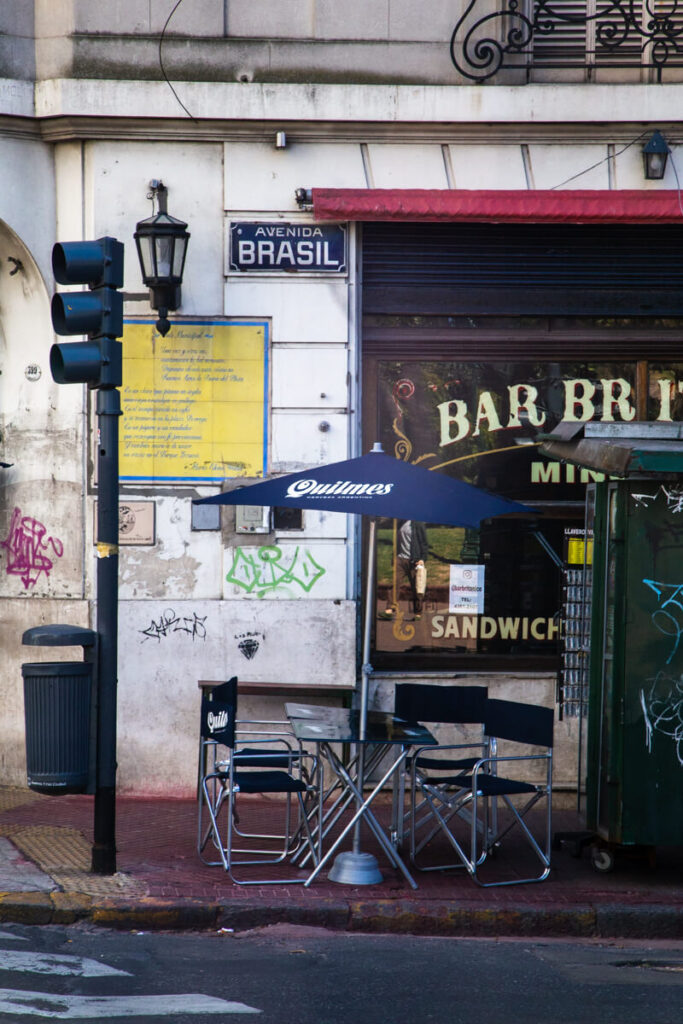 How much time to spend in Buenos Aires?
My recommendation is to spend 3 days in Buenos Aires as the bare minimum. If you want to do a day trip or two, spend 5 days here. If you have the time, you won't be bored with at least a week or more here.
Read more:
Slow travelers can find things to do here for months, after thirteen years here even I'm still discovering this city.
What to do in Buenos Aires?
Can you really fill up 3 days in Buenos Aires? A week? Oh, you bet.
This city is massive and there is a lot to see and do.
I recommend a walking tour of some sort (or bike!) to get your bearings and learn about the history. A food tour is good to do as well, to learn about food here beyond the steak.
Tango 100% cannot be missed, whether you do a produced show, take lessons yourself, or watch the locals dance in the park.
And save some time to wander, people watch, and eat slowly (like the locals do).
Read more: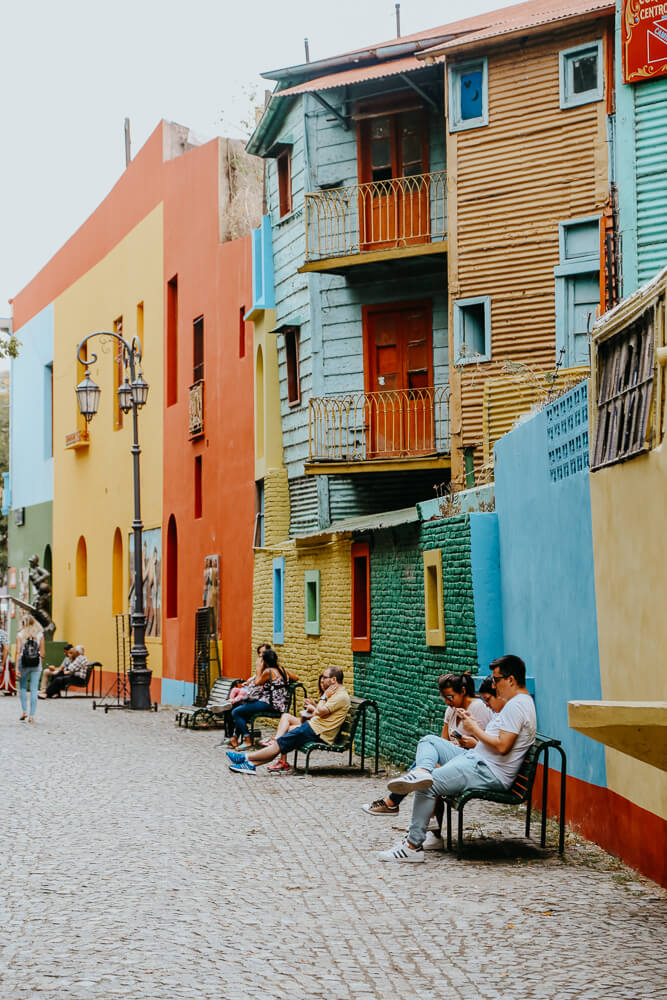 Where to stay in Buenos Aires?
I recommend staying in Palermo or surrounding neighborhoods like Colegiales, Villa Crespo, or Chacarita.
These areas are hubs for restaurants, cafes, and shopping. You'll have charming cobblestone streets and leafy canopies overhead to eat in a relaxed, quiet place (compared the hustle and bustle of downtown).
Rent a boutique hotel, Airbnb, or hostel here and you'll have your breakfasts and dinners at your doorstep. Take a taxi or the subte downtown to see the sites.
I KNOW it's tempting to stay downtown near all the sites, but it's loud, sidewalks are tiny, it feels less safe after dark, and there aren't as many options for an amazing dinner.
Avoid 9 de Julio/Obelisco. If you really want to stay downtown, try to find a place on Avenida de Mayo, which is much more beautiful.
Read more:
Is Buenos Aires safe?
Buenos Aires is as safe as any other major city like New York, London, or Madrid.
Read more: I have a complete blog post about safety in Buenos Aires.
You don't need to be afraid to come here, but you do need to practice precautions like in any metropolitan area.
Don't bring your passport out with you (and if you have to for reason like money exchange, go back to your hotel to put it away after).
Keep your phone and wallet out of your back pocket and in a cross body, zippered bag. Overall, if you're aware of your surroundings you'll be just fine.
All that said, leave any valuable heirlooms or one of a kind pieces at home. This is something I recommend for all travels, because you just don't know what might happen. You could get robbed or just misplace it in the hubbub of packing.
Should you bring your diamonds? I wouldn't. People here wear simple wedding bands and diamonds stick out.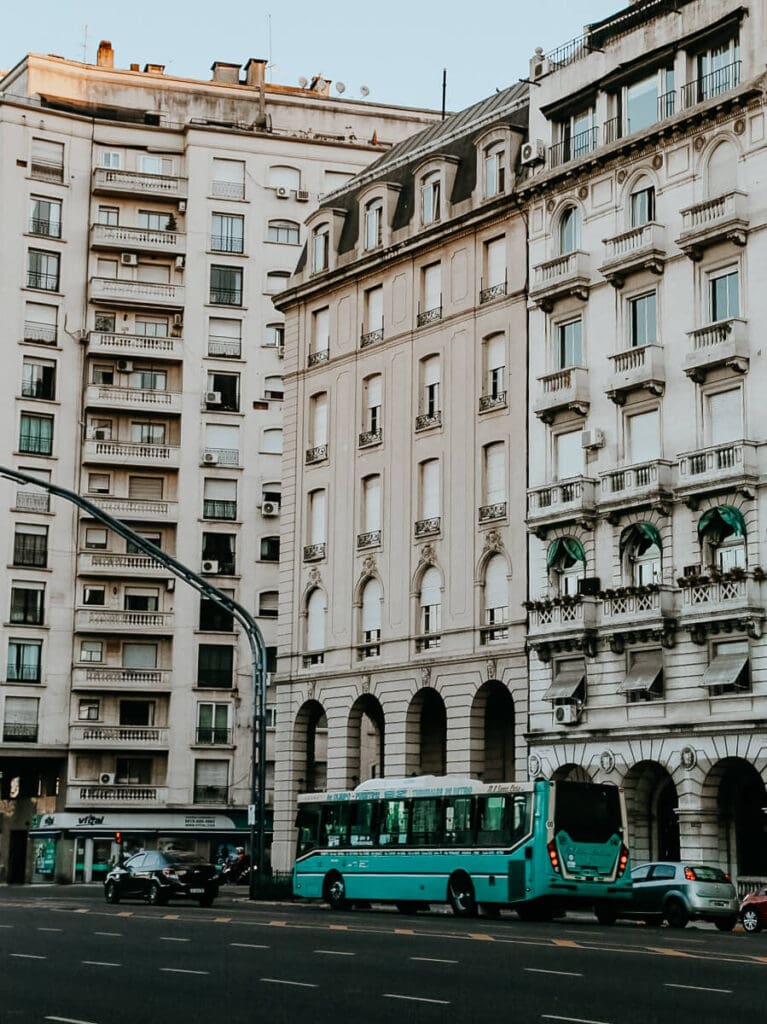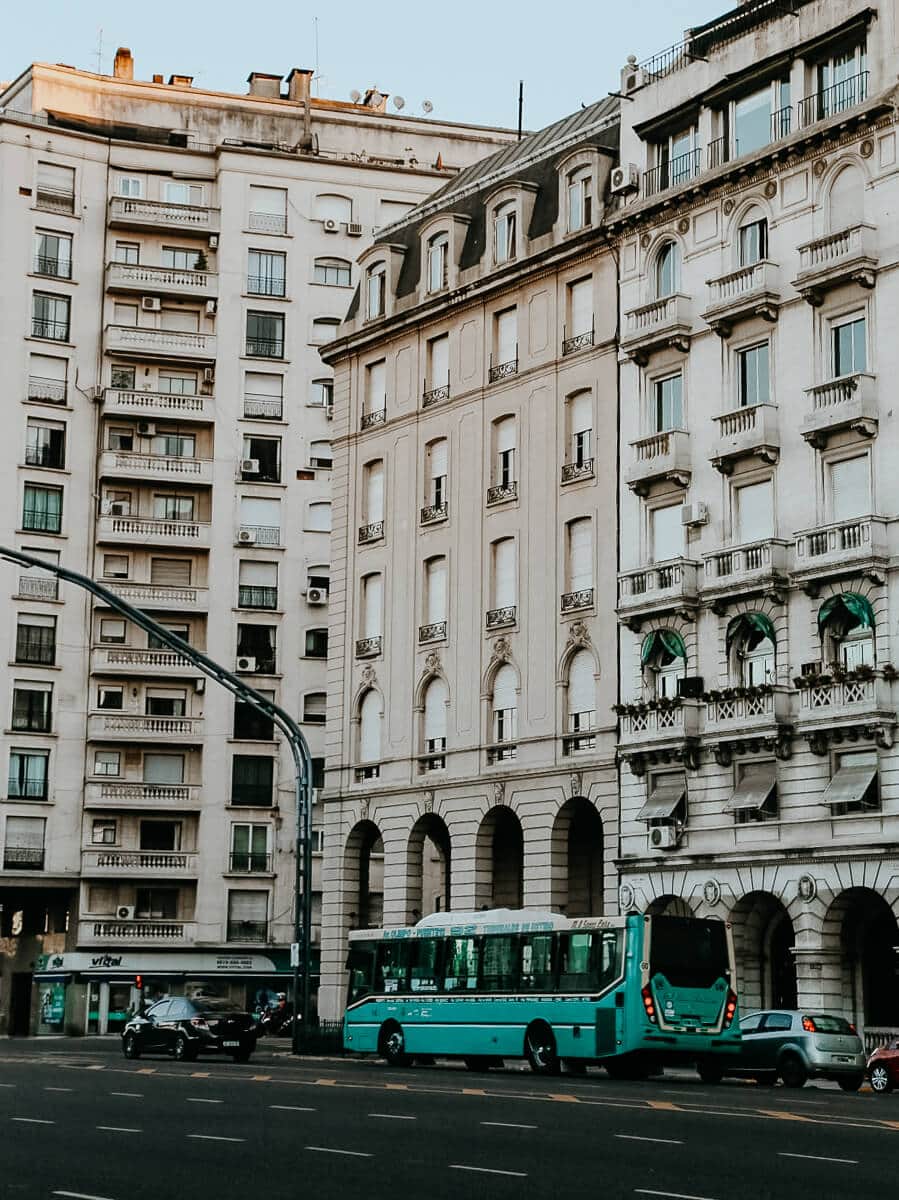 How to get around Buenos Aires?
Buenos Aires is well connected with public transportation.
The subway (called SUBET) is the easiest to use. The green D line connects all the major sites starting in Plaza de Mayo and going through Recoleta, Palermo, and Belgrano.
To use the subte (and bus, train, and all public transport) you need a SUBE card. You cannot pay in cash. At the moment (2023) they are a bit hard to find. I recommend checking the larger subway terminals and train stations for best luck.
Taxis are prevalent and safe to use in the street. Rideshare apps are popular as well. I recommend Cabify, but Uber is also here. All options are very affordable from 3-10 dollars for most rides.
Read more:
What to pack/wear in Buenos Aires?
Buenos Aires is a very casual city. You can get by with a pair of sneakers, jeans, and t-shirt and fit right in.
Read More: What to pack for Argentina
In summer it is hot and muggy, so pack light clothes if visiting then.
For shoes, you're going to want comfort over all things. You'll be walking a lot and some of the streets are cobblestone. I love Birkstenstocks in the summer and a sneaker like Allbirds, a comfortable boot is good for winter.
If you want to wear a dressier shoe, a wedge is better than a heel for the cobblestone.
For a tango show you want to dress smart, jeans and a nice top, a nice dress, or a button up for me (no need for a jacket or tie).