Buenos Aires is a big city filled with exciting things to do but to truly experience Argentina is to explore its rural culture.
Horseback ride with gauchos, eat Asado and listen to folkloric music at a traditional ranch or visit the unexpectedly tropical river delta.
This post has all of the essential Buenos Aires day trips to complete your Argentina itinerary.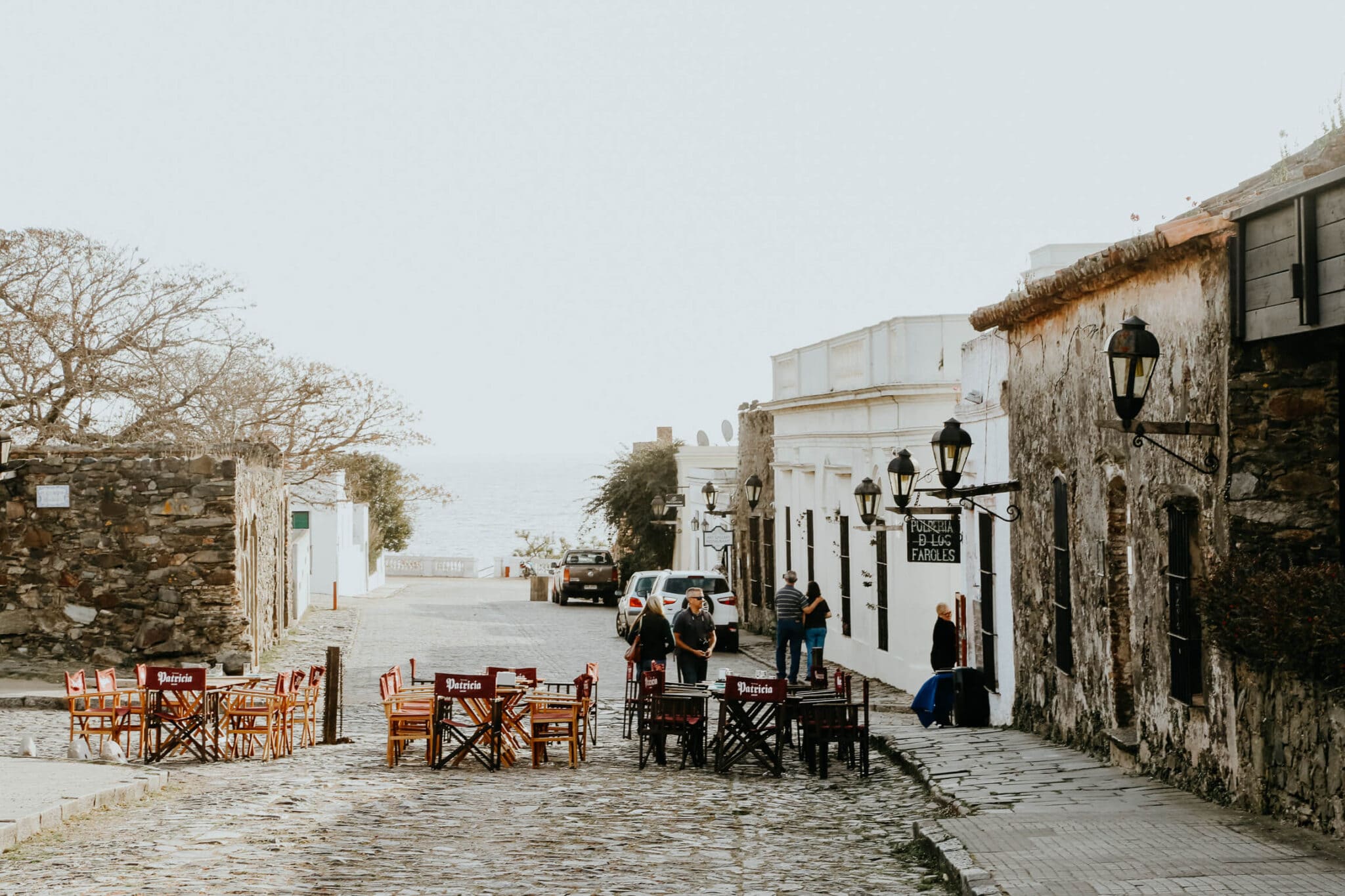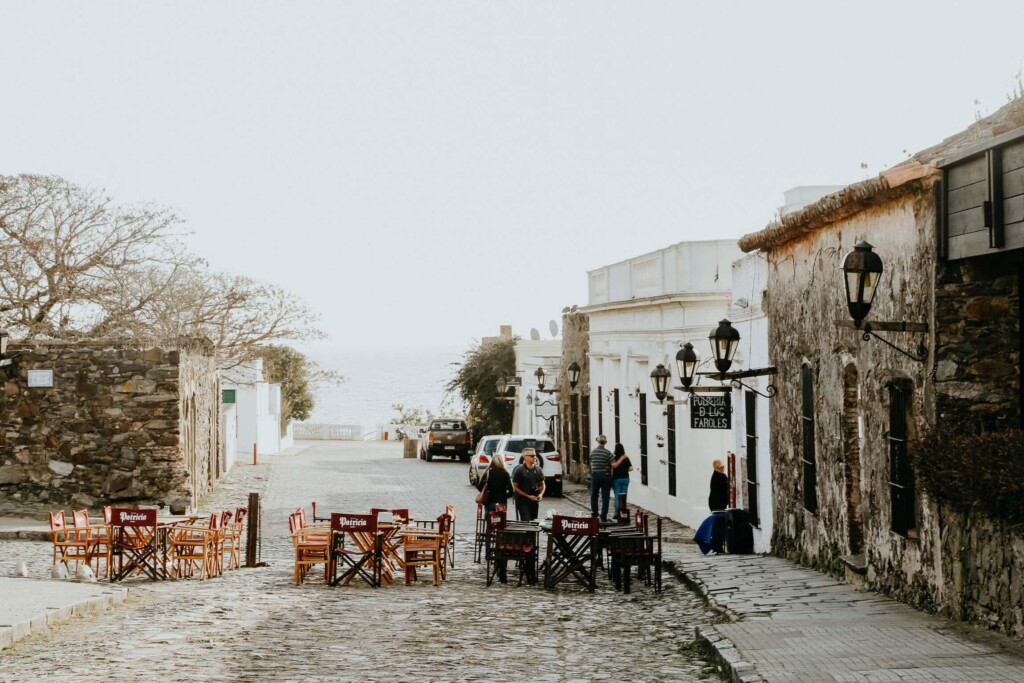 This post contains affiliate links to products & services. Sol Salute may receive a commission for purchases made through these links, at no extra cost to you.
The Best Buenos Aires Day Trips To Escape the City
During my time living in Buenos Aires I've done nearly all of these day trips from Buenos Aires multiple times.
I'm a big fan of the campo and getting a break from the bustling city.
But I'll never forget my first trip to Argentina. I spent two weeks in Buenos Aires visiting my best friend and he took me on so many of these Buenos Aires day trips.
We took a water taxi in Tigre, crossed the border to Uruguay and lounged by the river in San Isidro.
I fell in love not only with the city, but its rural culture, ranches and people.
I hope you enjoy these Buenos Aires excursions and fall in love with Argentina, just like I did.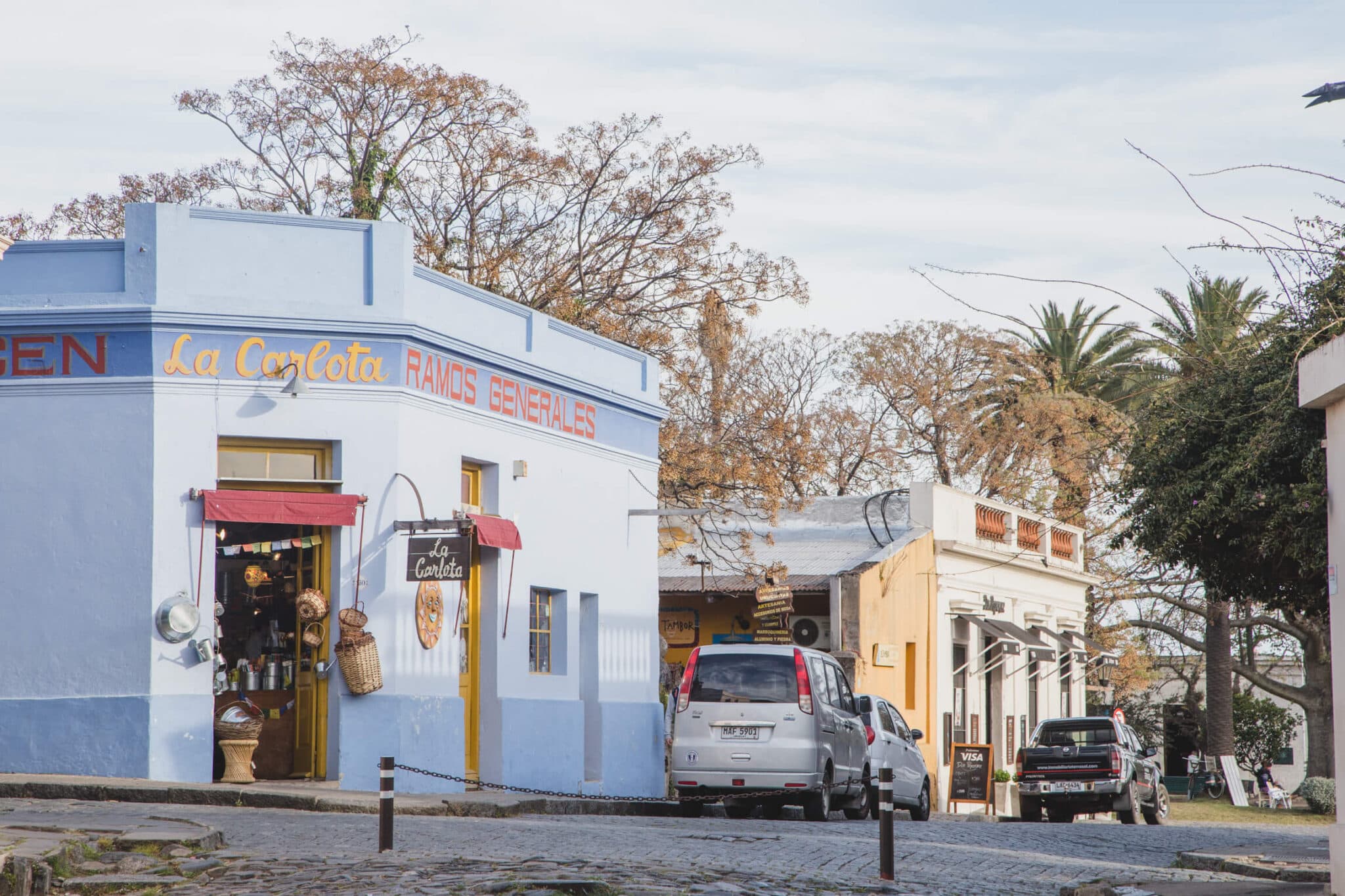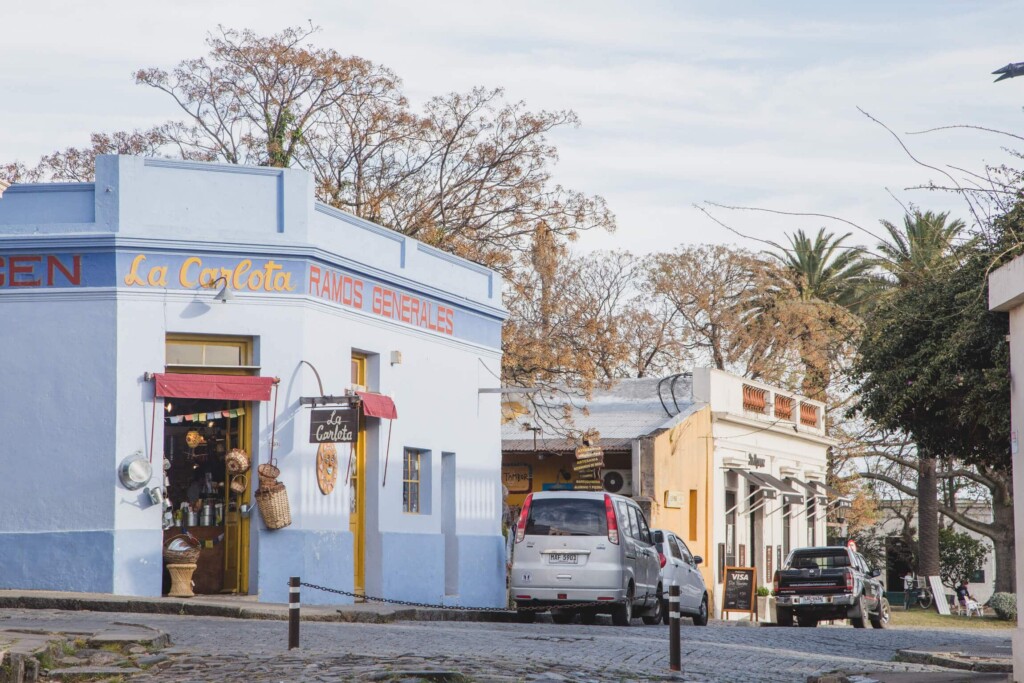 1. Colonia del Sacramento, Uruguay
One of my favorite day trips from Buenos Aires is also the most popular.
The quick hop over the River Plate to spend the day in Uruguay is one of the best excursions from Buenos Aires and best things to do in Uruguay and for good reason.
To say the cobblestone streets are quaint and that the historic downtown is frozen in time may sound incredibly cliche, but it's true!
Take a break from breathing in the city's bus fumes in Buenos Aires and breathe in the fresh coastal air in Colonia. Slow down and ramble aimlessly before enjoying a relaxing lunch overlooking the water.
There are three ferry companies that offer packaged day trips to Colonia, they are Colonia Express, Seacat, and Buquebus.
If you want a more organized tour that includes hotel transfers, this tour is excellent.
They have an English speaking guide so you don't need to worry about language barriers or transportation.
However you choose to go, you'll be sure to fall in love with Colonia and its stark contrast to bustling Buenos Aires.
Read More: How to do a Buenos Aires Day Trip to Colonia del Sacramento: A Complete Guide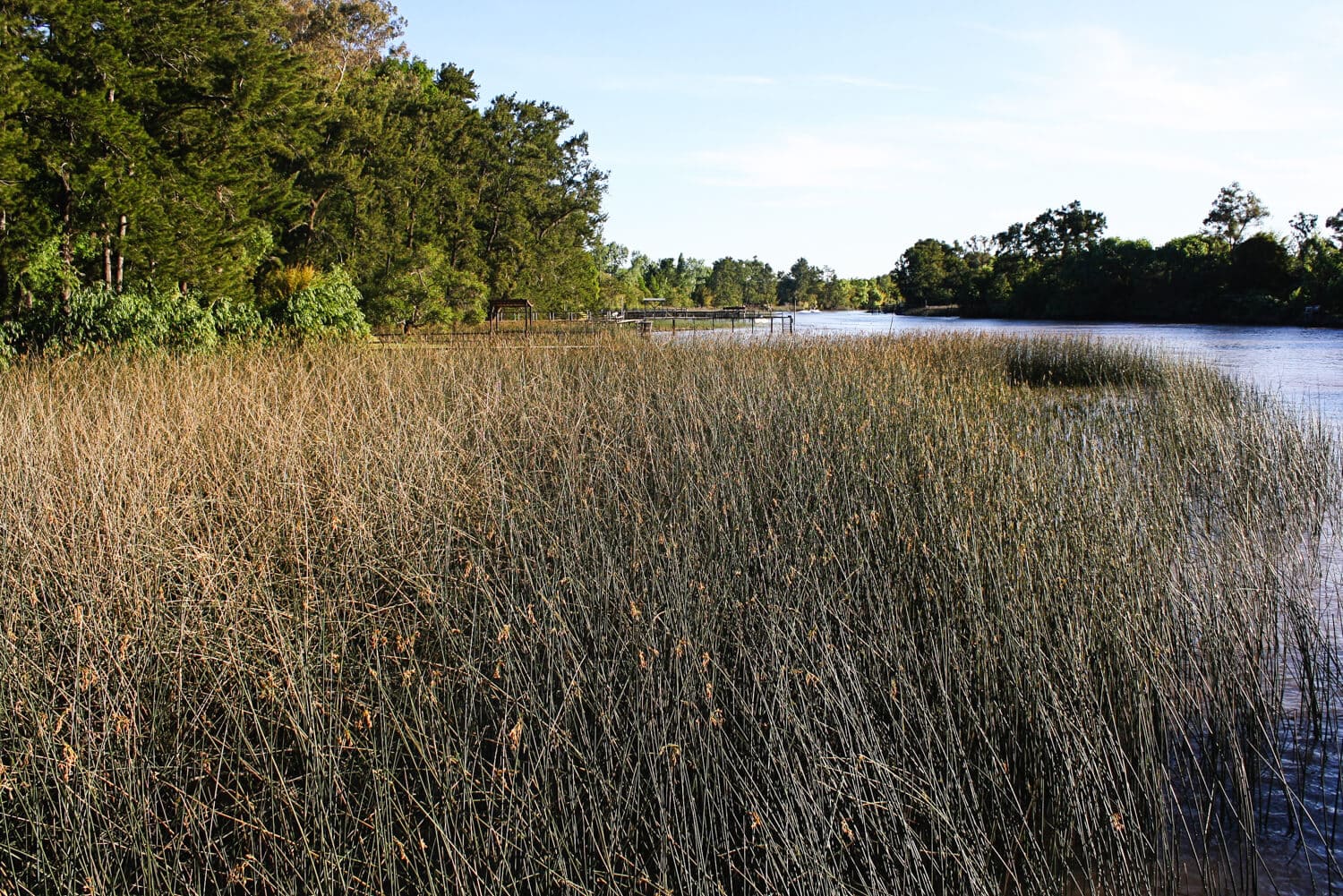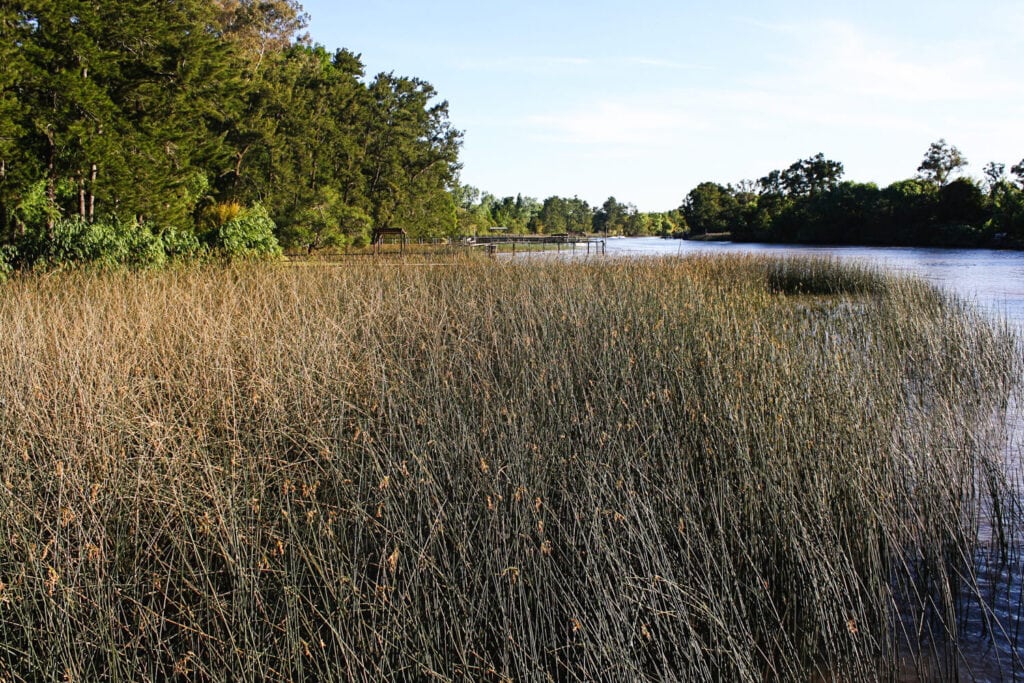 2. Tigre
But the real highlight is the Parana River delta. The canals and streams of the delta weave among the islands.
Spend a day on the water or on one of the lush, green islands (bearing stark contrast to the rolling pastures of the nearby Pampas).
If you're on a budget, you can D-I-Y Tigre with public transportation.
The most affordable option is to take the train from Retiro to Tigre and take the interisleña boat to Tres Bocas, where you can wander and relax at your own pace (do stay mindful of the boat schedule for your return).
If you have the budget for it, a tour that includes a private boat is well worth the money.
This tour will take you through the delta on a private catamaran. You can choose to stop for lunch at one of the many restaurants on the waterfront, many of which aren't easily accessible with the public interisleña boats.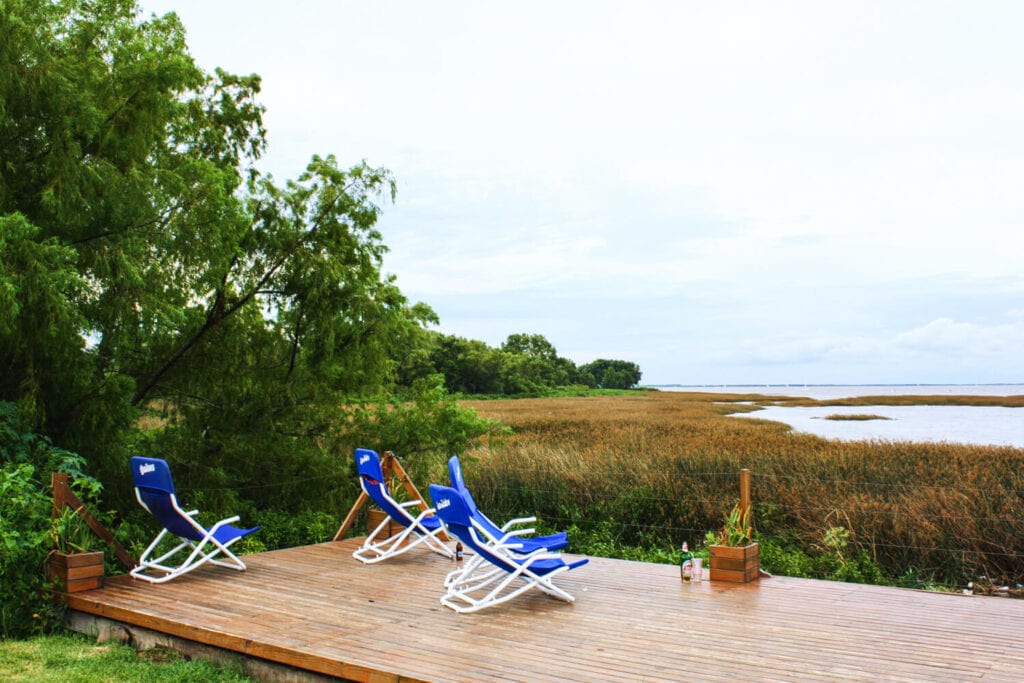 3. Peru Beach
Peru Beach is one of my favorite secrets that's absolutely no secret with the locals. It's in the San Isidro suburb to the north of Buenos Aires, right on the river.
This restaurant is neither Peruvian nor a beach, but the grassy knoll and deck are so enticing you won't miss the actual beach for one second.
Sit at one of the tables to be served by a waiter or waitress, or even better, order at the bar and carry your snacks to enjoy on the grass.
I recommend their clericot (a sangria-like drink sold by the pitcher and theirs is very good!).
This riverside paradise is very easy to get to: take the Mitre train line from the Retiro Station to the very end and connect to the Tren de la Costa.
Enjoy the views as the train rides alongside the shoreline and get off at Las Barrancas Station.
If you're visiting on a weekend, the train platform will have been transformed into a fabulous flea market.
While Peru Beach is my favorite haunt, there are plenty of restaurants to choose from here.
If you enjoy windsurfing, kayaking or kite surfing, these restaurants and clubs offer rentals and classes as well.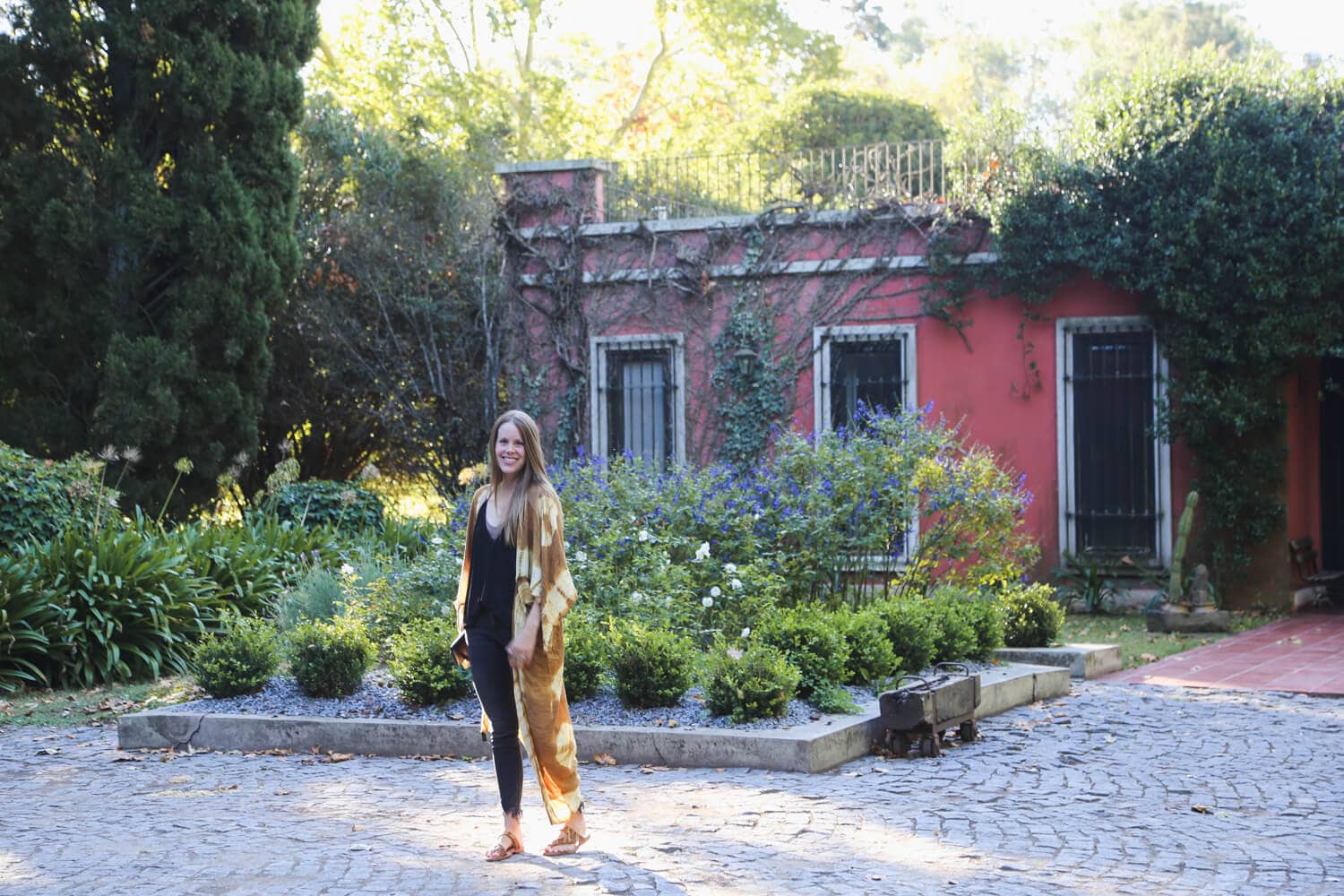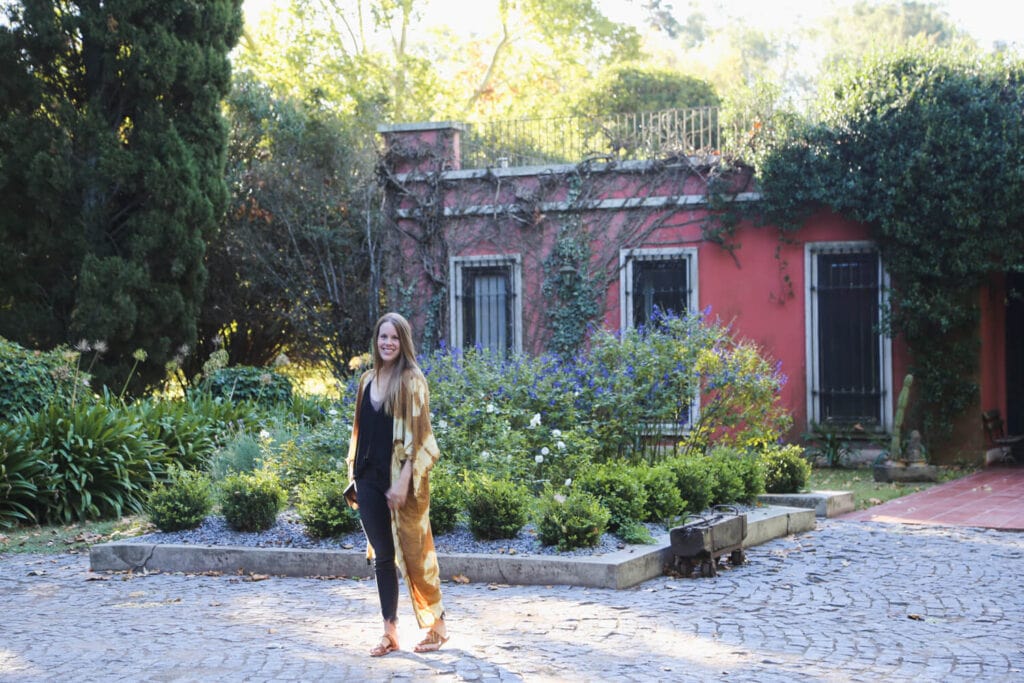 4. Spend a Day at an Estancia
How does a gaucho day trip from Buenos Aires sound?
Book a dia de campo, which translates literally to "a day in the countryside." These full-day packages at traditional Argentine estancias are filled with activities fit for a gaucho.
Each ranch will offer their own flare but all offer more or less the same idyllic day at a traditional Argentine ranch.
You'll eat empanadas and meat grilled to perfection drink lots of red wine, and ride horses with gauchos.
Estancia El Ombu offers one of the most popular gaucho day trip from Buenos Aires. And importantly, it includes transportation to and from the ranch.
You'll be treated to all the traditional Argentine foods you could dream of including an Asado (bbq), wine, and of course, mate. Enjoy live tango and folkloric music, watch a display of gaucho games, and more.
Read More: The Best Estancias Near Buenos Aires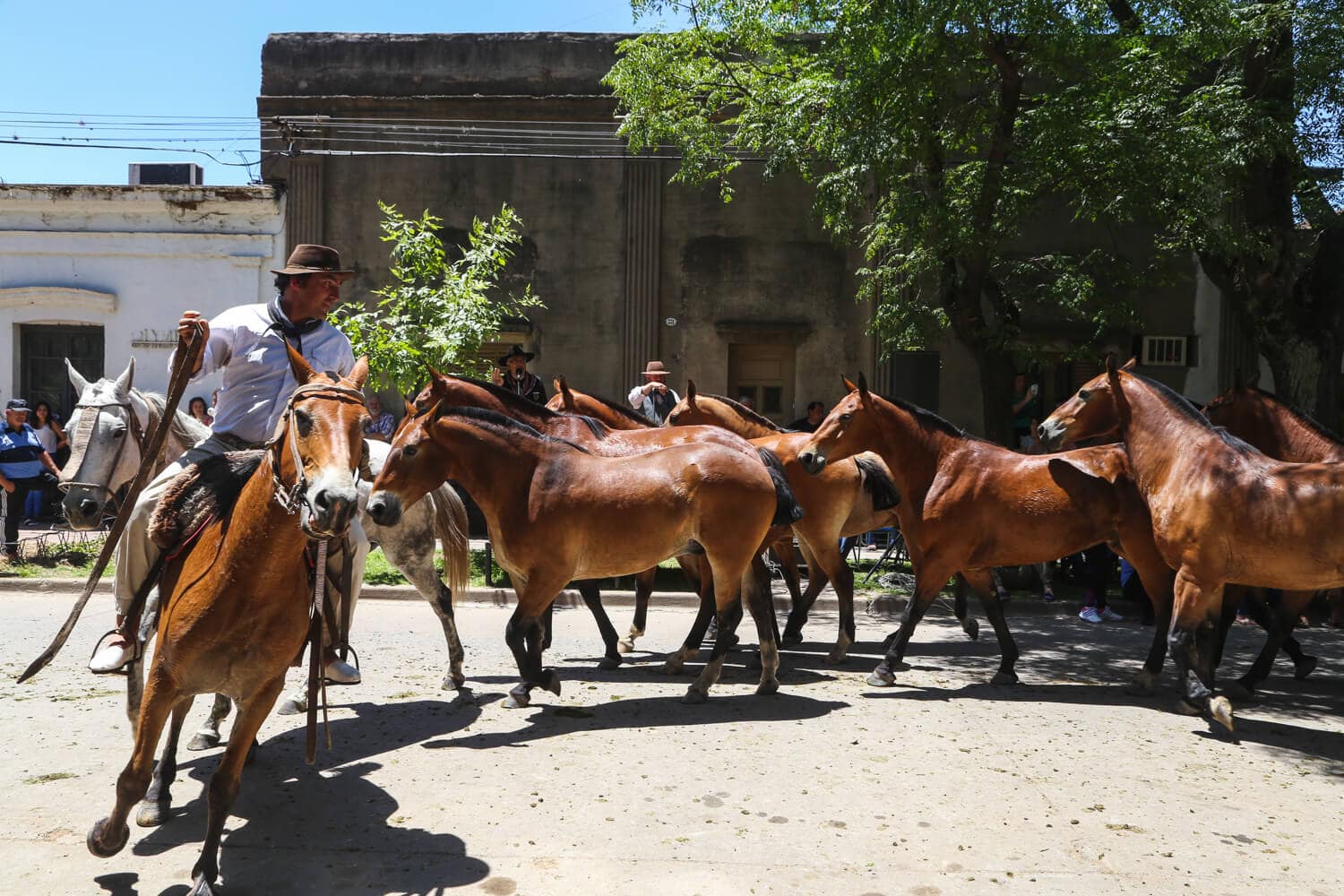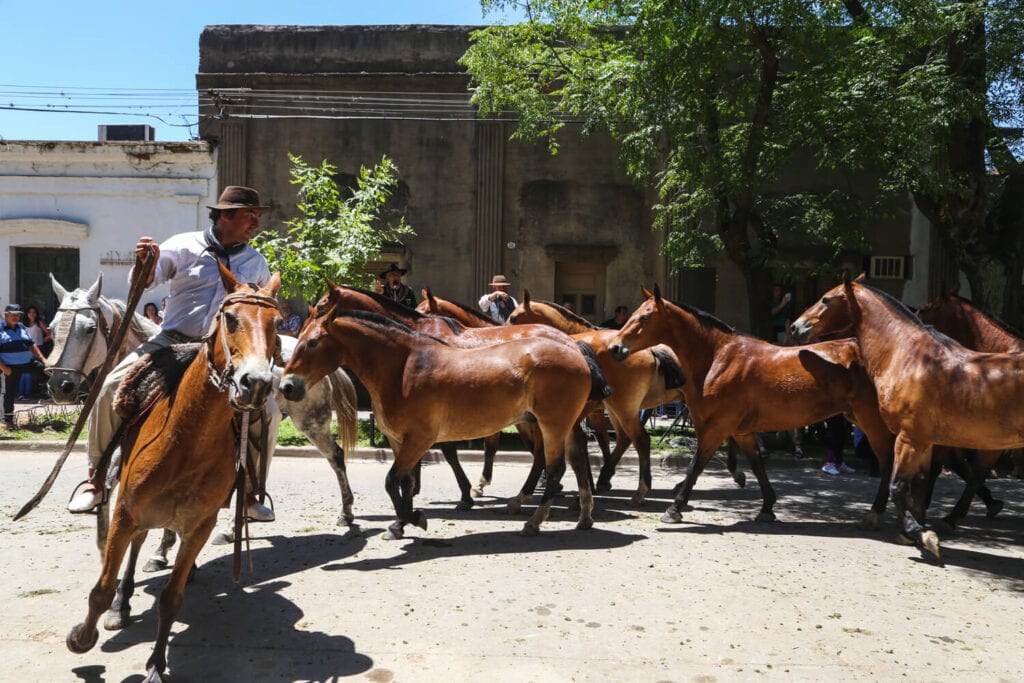 5. San Antonio de Areco
Spend a day in this tiny, rural town that feels years away from Buenos Aires rather than only 115 kilometers.
Step into an old bar, or pulperia, for a drink and peruse the shops for antiques like beautifully crafted knives, boina hats (like berets), and more.
Every November for Tradition Day, or El Día de la Tradición, the city is taken over by nearly every gaucho and ranch in the country
Hundreds of horses are paraded through the city streets, there's a rodeo and an overall air of celebration.
If you happen to be in Buenos Aires for Tradition Day, get yourself to San Antonio for a once in a lifetime experience.
If you don't happen to be here on that one particular day (and I mean, what are the odds? 1 out of 365, I suppose), spending a morning in San Antonio is still worthwhile.
Ideally, it's easiest to visit with your own car. However, if you don't have access to a vehicle there are plenty of guided tours to estancias like this one that includes time in San Antonio de Areco as well.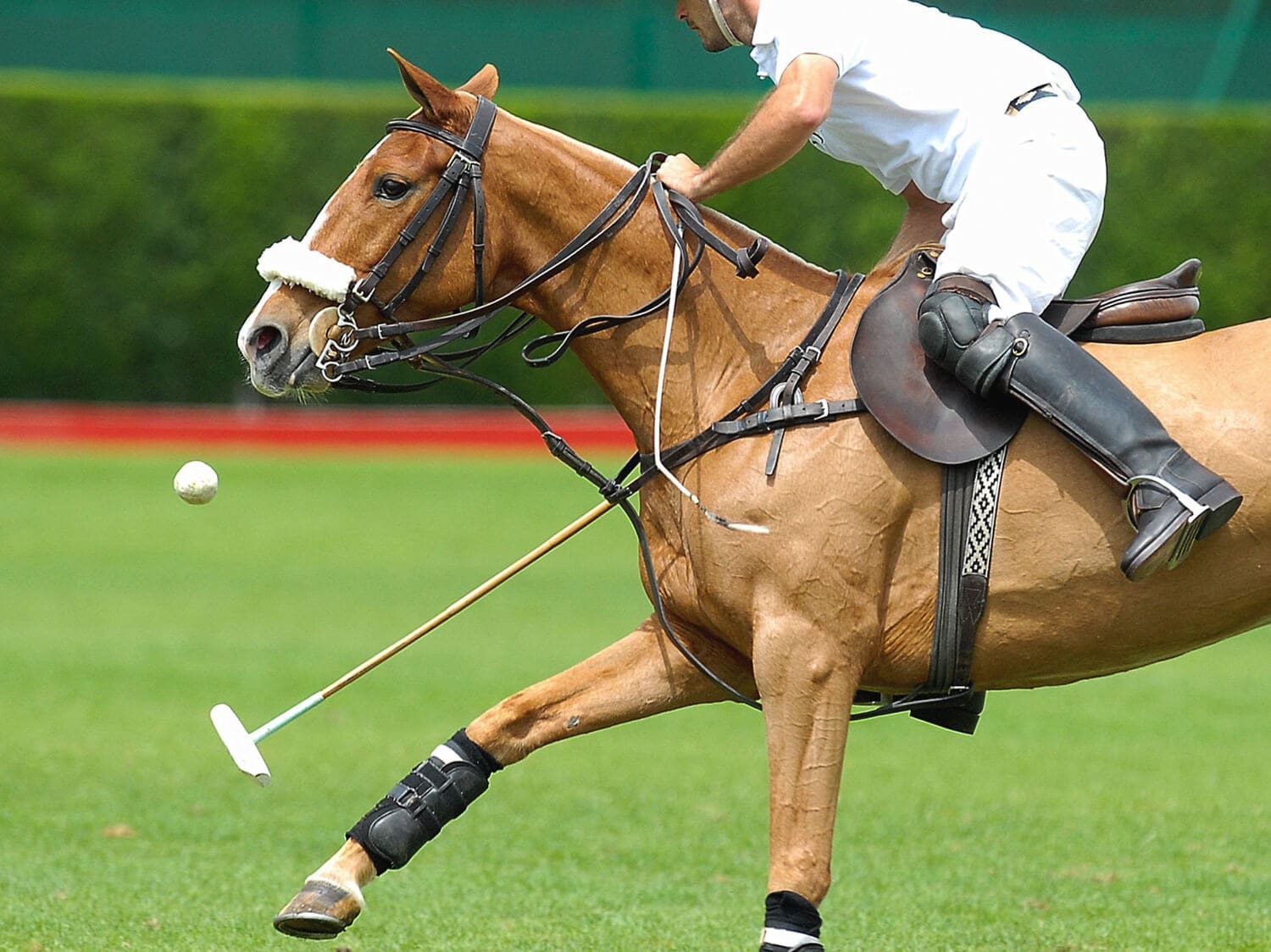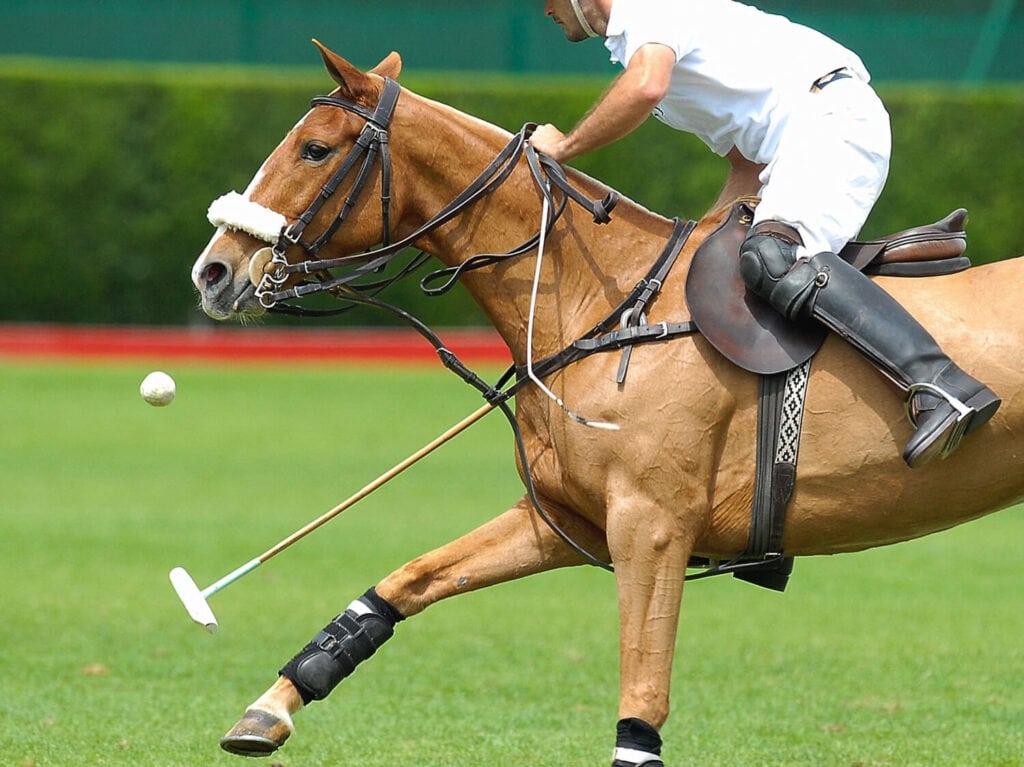 6. Take Polo Lessons
Want to experience the Argentine countryside, be posh about it, and also take home a new skill?
Spend a day taking polo lessons!
Polo was first introduced to Argentina by the British in the 1800's and it's been a staple of local culture ever since.
Polo Clubs sprouted up almost immediately and they still produce some of the world's best polo players. Learn from the best in a beautiful ranch setting outside Buenos Aires.
Polo day trips from Buenos Aires like this one will teach you the history of the game, how to play, and most importantly, a visit to a beautiful Argentine ranch.
This is one of the coolest day trips from Buenos Aires and unfortunately, I have yet to do it myself. I'd like to stress the yet.
However, one of my good friends from the Netherlands went on this day trip while here and she said it was the best memory of her trip!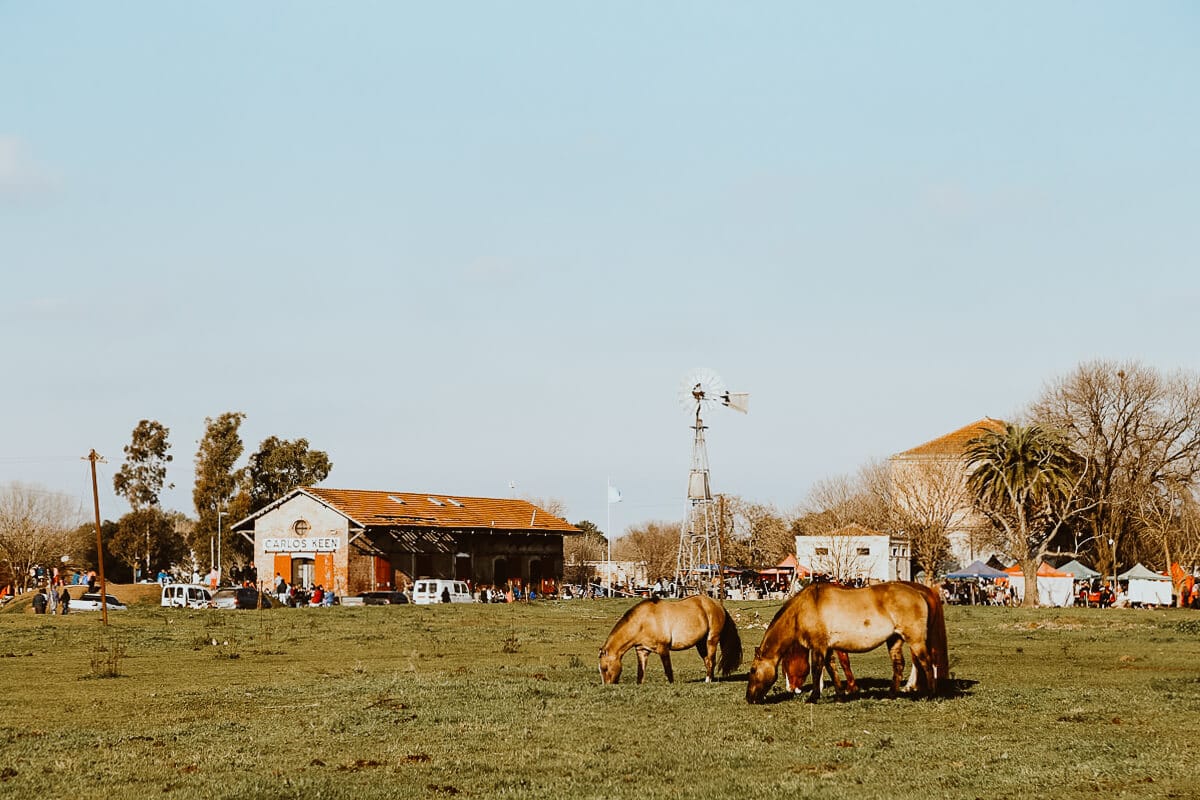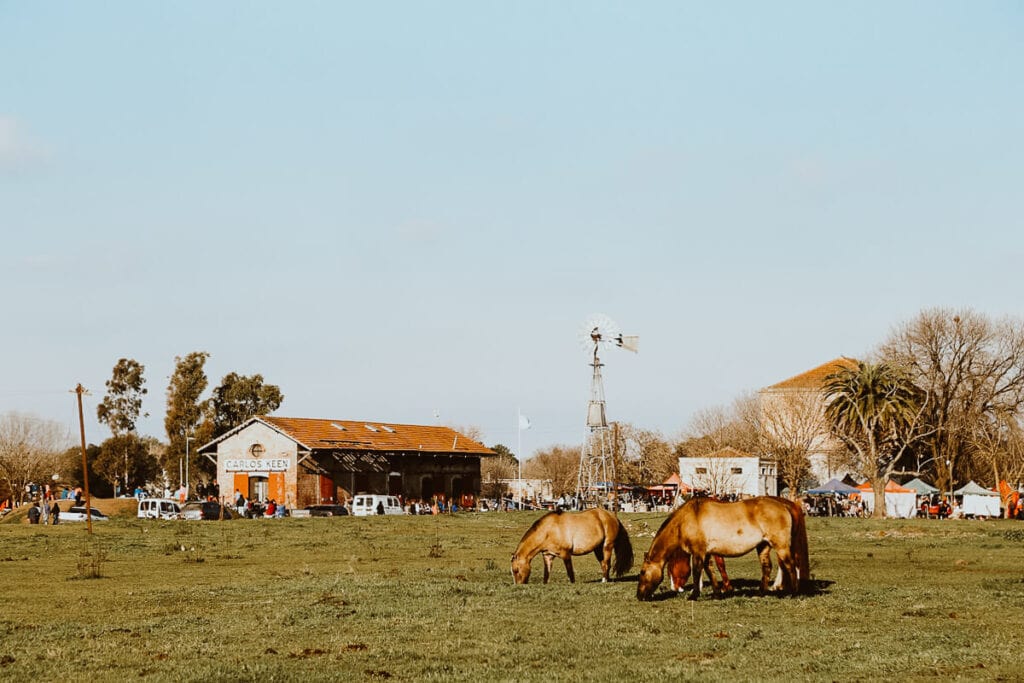 7. Carlos Keen & other Pueblos Turisticos
There are a number of small towns dotting the province of Buenos Aires that came to life due to Argentina's railway. When the trains died, the towns faded along with them.
Currently, these pueblos historicos, or historic towns, are being revived for tourism.
Among locals, Carlos Keen is the most popular of these towns and one of the most common side trips from Buenos Aires.
Like all of these pueblos, Carlos Keen centers around the train station and the large park/plaza that it's in.
This green space is surrounded by historic buildings from the 1800's turned into parillas (grills) serving fixed menus.
Read about our day in Carlos Keen. We drove there, stopping to see the impressive Lujan Basilica along the way.
PUEBLOS HISTORICO DAY TRIPS FROM BUENOS AIRES
As I mentioned above, Carlos Keen is one of many historical towns in the Buenos Aires province. I'm determined to visit as many as I can.
Here are posts about the ones I've visited so far, all would make excellent day trips from Buenos Aires or even weekend getaways.
Uribelarrea | This tiny town is best as a day trip, it's a foodie travelers dream, highlights include a winery and a goat farm.
Chascomus | Chascomus is better for a weekend, it deserves more time. The highlight is its laguna. Ride bikes around the water, go bird watching or visit the weekend market.
TIP: I do recommend renting your own car as these towns aren't easy to reach on public transportation, but I promise it's worth it.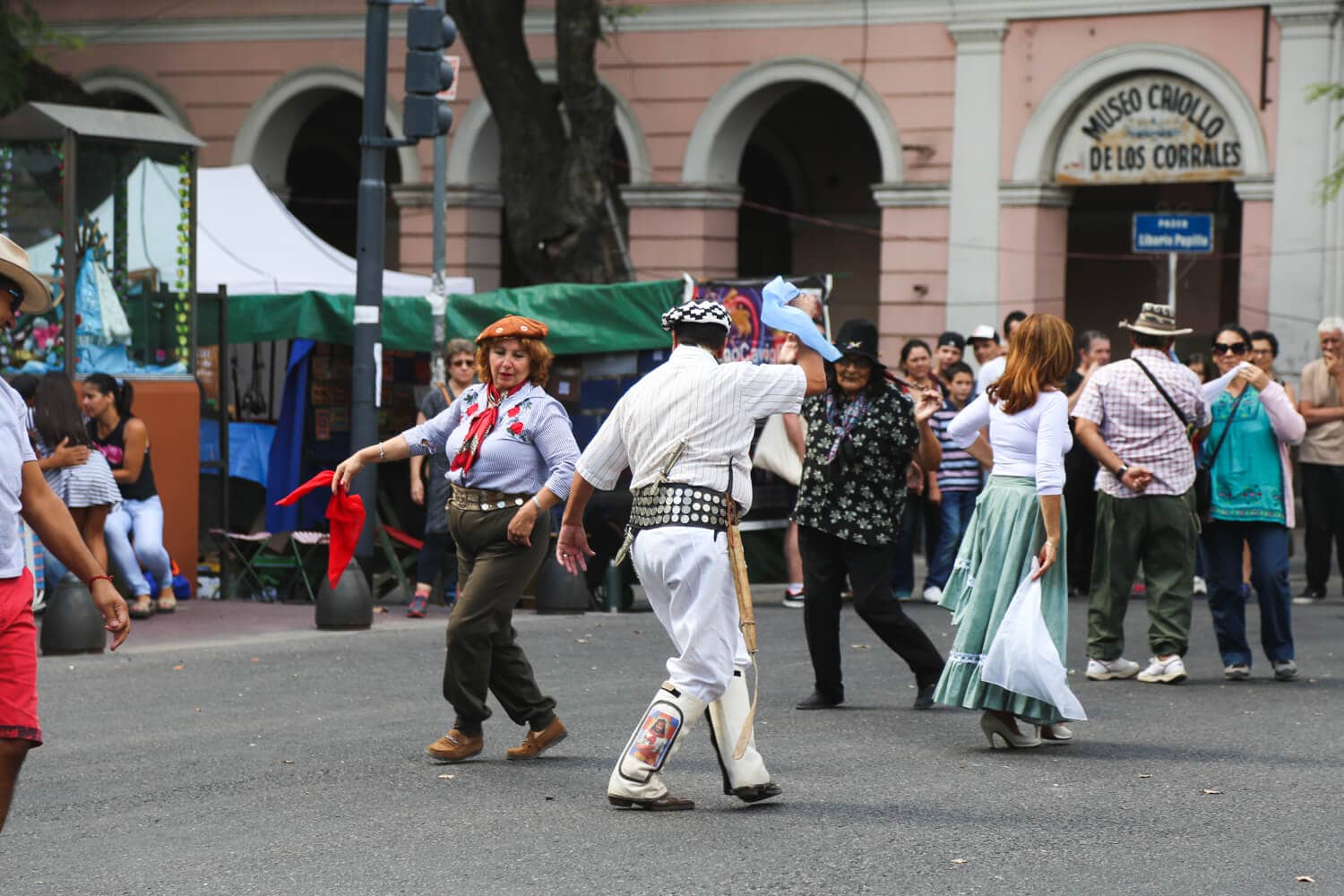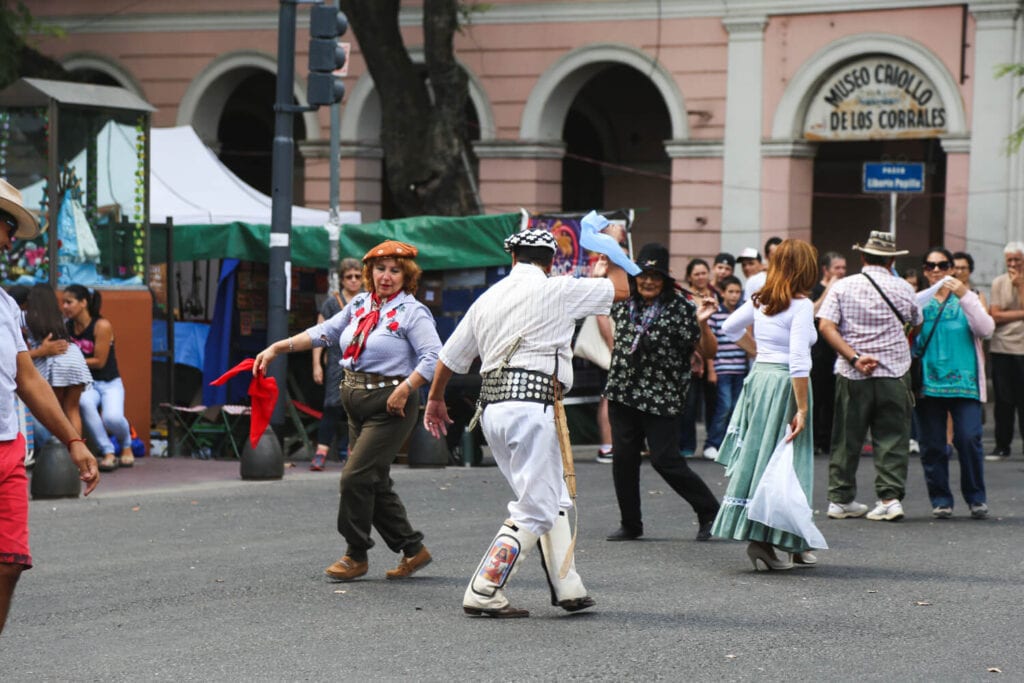 8. Mataderos Market
Including the Feria de Mataderos in a list of Buenos Aires excursions feels like cheating, because it lies within the city limits.
But, I stand by this decision because this gaucho market is far off the beaten path on the western border of Buenos Aires.
This weekly market is worth the effort it takes to get to. Musicians and dancers perform on the stage they painstakingly set up each week and on the street below locals dance to folkloric music from the northern provinces.
Street vendors sell mouth watering empanadas, tamales and stews hailing from provinces like Salta and Tucuman.
If you want to experience a different perspective of Argentine culture, you won't regret dedicating your Sunday to the Mataderos Market.
Read about all of my favorite outdoor markets in Buenos Aires here.
What about Mendoza or Iguazu as day tips from Buenos Aires?
I often see big publications mention big destinations like Mendoza and Iguazu as easy Buenos Aires day trips.
This is ambitious at best.
Both destinations require a two-hour plus flight and even with very strategic planning would not be enjoyable day trips.
There are companies that will organize a day trip to Iguazu for you (flights included). If you're bound and determined to do this, you can read about it in my Iguazu guide.
However, I want to be clear that I do not recommend these destinations as day excursions.
They deserve at least 3 days each to truly do them justice.
Stick to the Buenos Aires day trips listed above for the best use of your time!
The Best Buenos Aires Day Trips
Thanks for reading! I hope you enjoy your time both in the city and exploring its rural surroundings.
Meet a gaucho, ride horses, or glide across the river in the Tigre Delta!
READ MORE OF MY BUENOS AIRES RESOURCES
PIN IT FOR LATER