Timing is everything.
You don't want to find yourself in the jungle during the rainy season or in the middle of the desert during the hottest month of the year.
Trust me, I've done both!
If you're in the beginning phases of planning your South American adventure, then you're probably asking yourself when is the best time to visit Argentina.
Lucky for you, Argentina is the perfect destination year-round.
It's a massive country and features so many unique ecosystems that for every month of the year, there's a beautiful Argentine destination in its prime, waiting for you to discover it.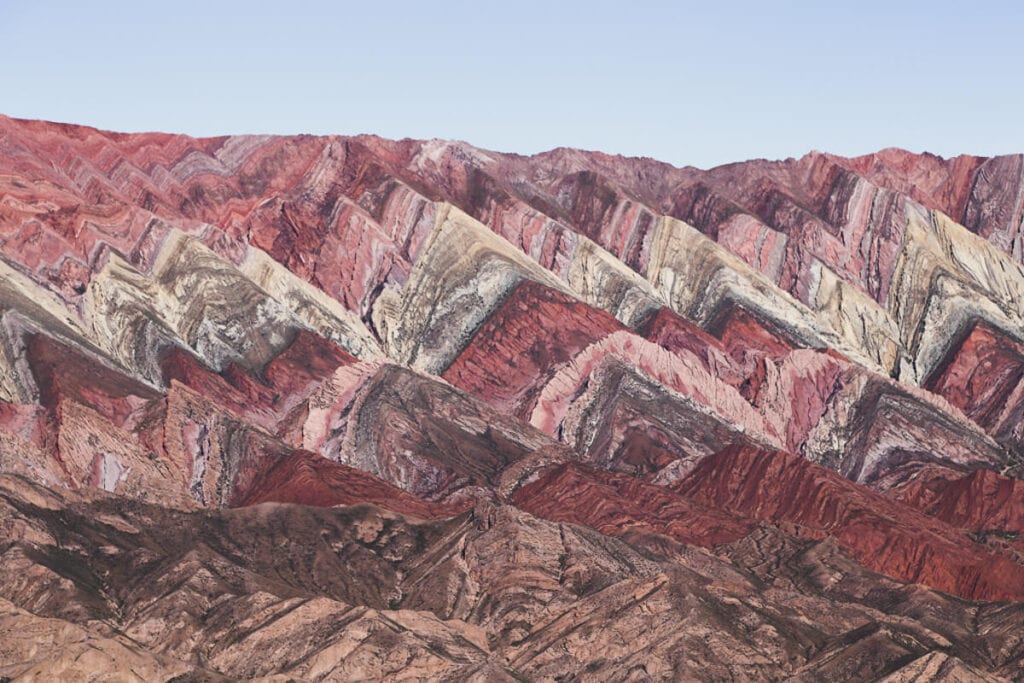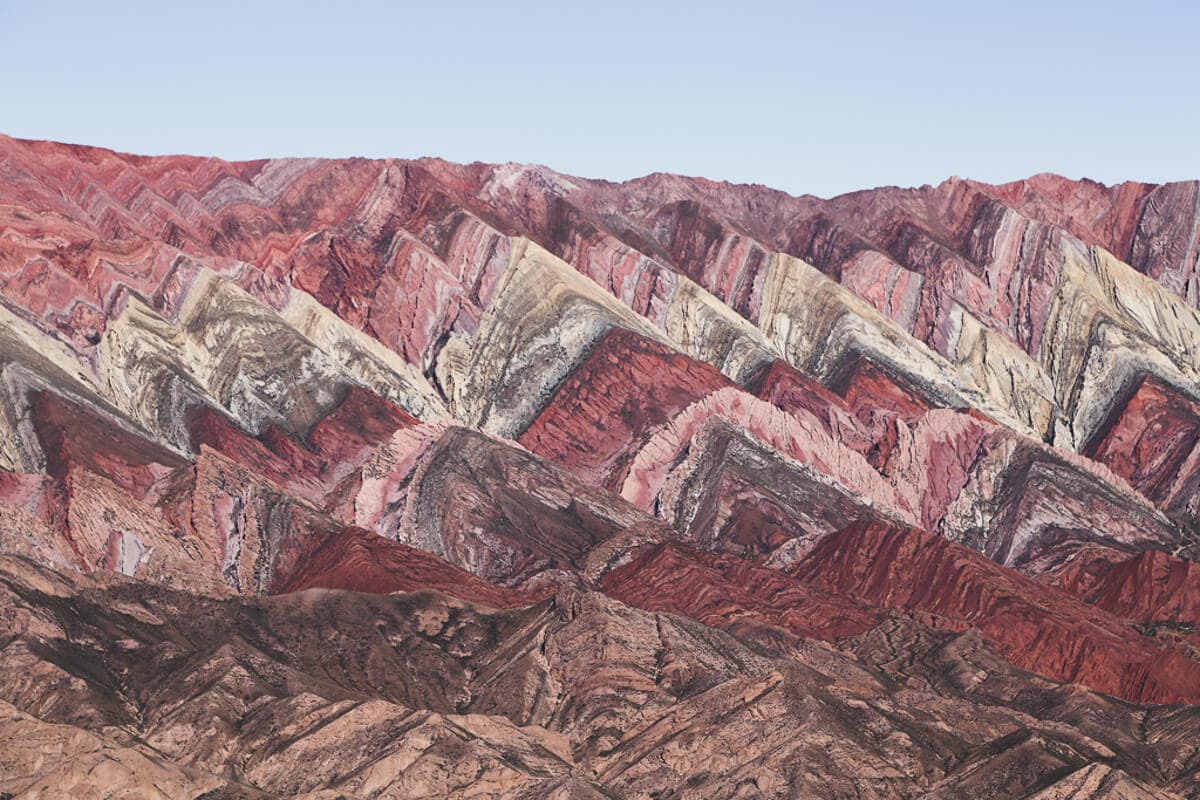 QUICK NOTE: This post contains affiliate links and Sol Salute may receive a commission for purchases made through these links, at no extra cost to you.
When to Travel to Argentina
This post is the ultimate guide to when to visit Argentina.
While it's a great country to visit all year, there are certain months that are better than others in certain destinations.
For example, hiking in Patagonia is a no-go in the snowy winter.
To help you plan your Argentine holidays, I've divided this post up by region and at the end there is a quick month-by-month break down as well (and a list of the five best yearly festivals).
The Best Time to Visit Argentina
This post is brimming with useful tips and may even introduce a new Argentine destination you hadn't considered yet!
So, I encourage you to read all the way to the end. But, if you just can't…
In general, the absolute best time to travel to Argentina are the spring and fall shoulder seasons.
That's March/April in the fall and late October/November in the spring.
There will be fewer crowds, ideal temperatures (for most of country), and optimal prices during these months.
ALSO: If you're traveling from North America or Europe, don't forget that Argentina is in the southern hemisphere so the seasons are flipped here! Winter is from June-August and the peak of summer is in January.
Read More: A Complete Guide to Winter in Argentina & Where To Go
The Worst Time to Visit Argentina
January. In the peak of summer, all of Argentina takes their vacations during January.
This is when you'll find the biggest crowds and the highest prices.
If you do plan on traveling in January, make your reservations as far in advance as possible to get the best prices.
This isn't the time to travel without a plan, flying by the seat of your pants, as you might find yourself without a bed (or in an exorbitantly expensive one) in some popular destinations.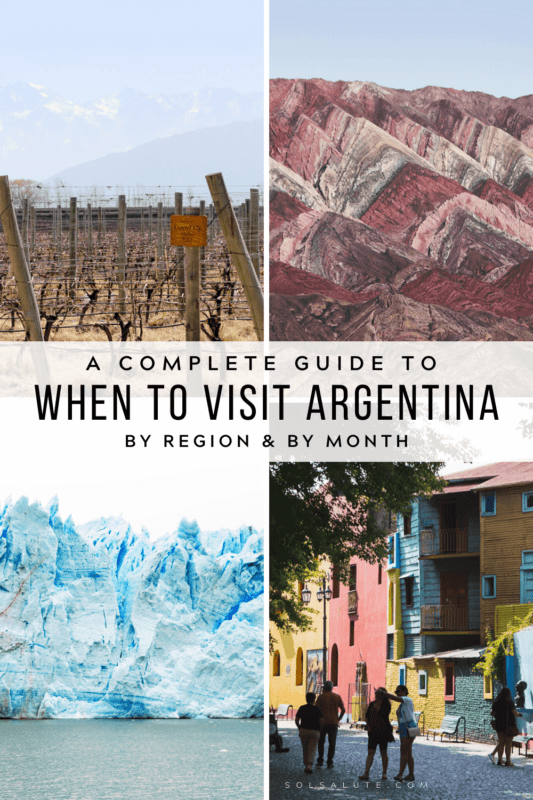 The Best Time to Visit Argentina by Region
Argentina is incredibly diverse.
Everyone has heard of the mountains in Patagonia, but did you know there's a rainforest in the northeast?
The northwest is desert with stunning rainbow mountains and a rich indigenous culture.
The wine country at the foot of the Andes is part mountain, part desert.
Where you want to go will determine when you should plan your holidays in Argentina.
So let's break this down region by region.
Best Time to Visit Buenos Aires
Wherever you're planning to go in Argentina, you're likely arriving and departing from Buenos Aires.
The massive metropolis is vibrant, filled with culture, nightlife, great food, and beautiful people.
The best time to visit Buenos Aires is in the spring: at the end of October through November.
Temperatures are ideal and the beautiful purple Jacaranda flowers bloom all over the city, blanketing sidewalks in purple blooms.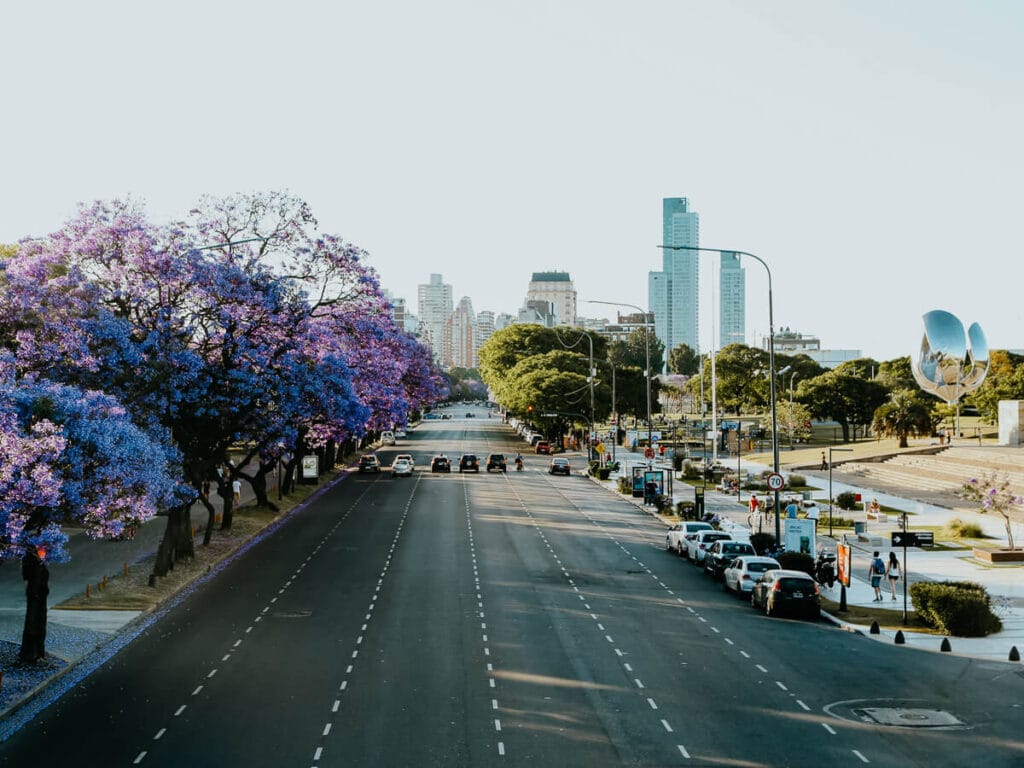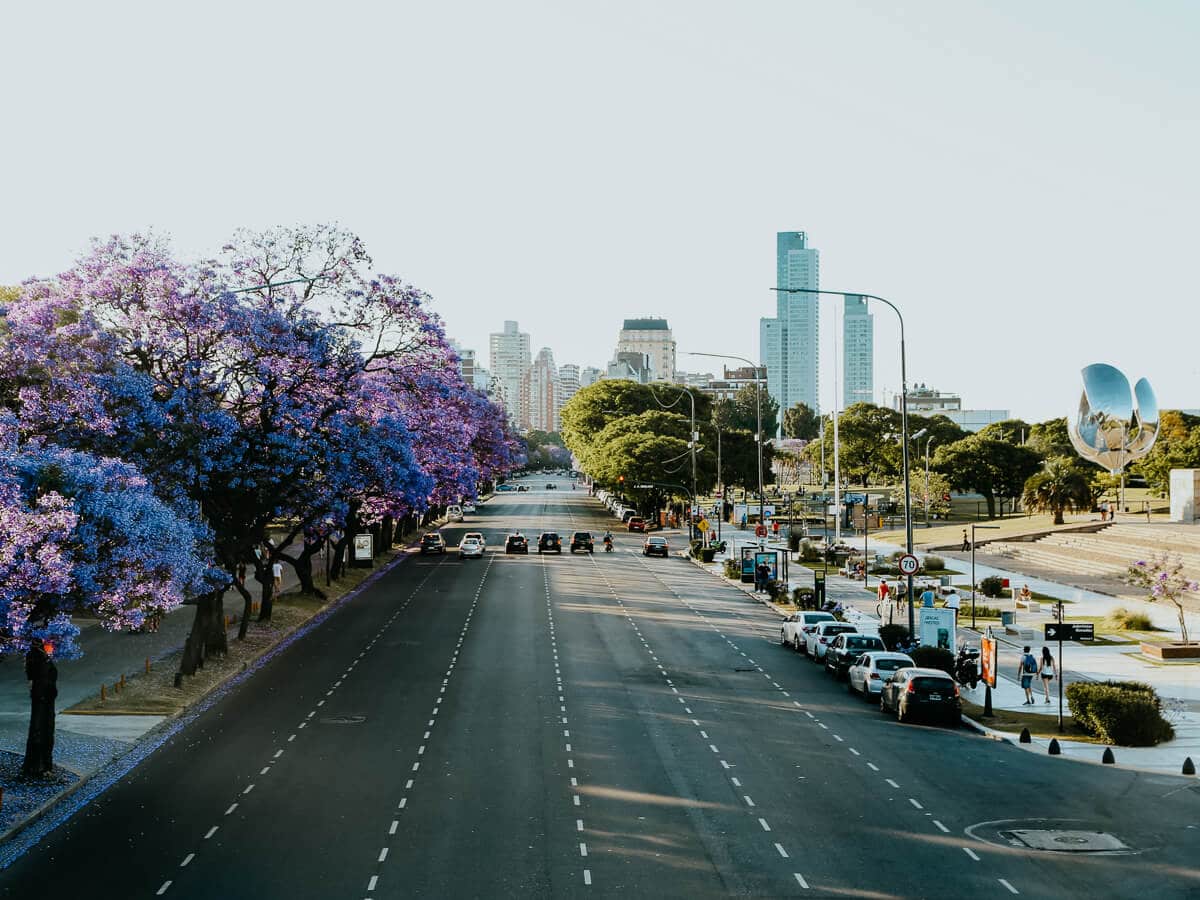 Next up for a close second is visiting in the fall months of March and April.
You may still find yourself suffering hot summer-like temperatures in March (it's a gamble). April will be a safer bet for comfortable weather.
When not to visit Buenos Aires?
Summer.
December is technically Spring but the summer heat will already be in full swing.
The weeks leading up to the end of the year are very hectic as people prepare for Christmas and closing out the work year.
Visiting Buenos Aires in Christmas? Read my post all about the holiday season in Buenos Aires.
January and February bring with them insufferable, humid heat (I may be a bit biased as I write this, sweating and suffering in my Buenos Aires kitchen in the middle of January).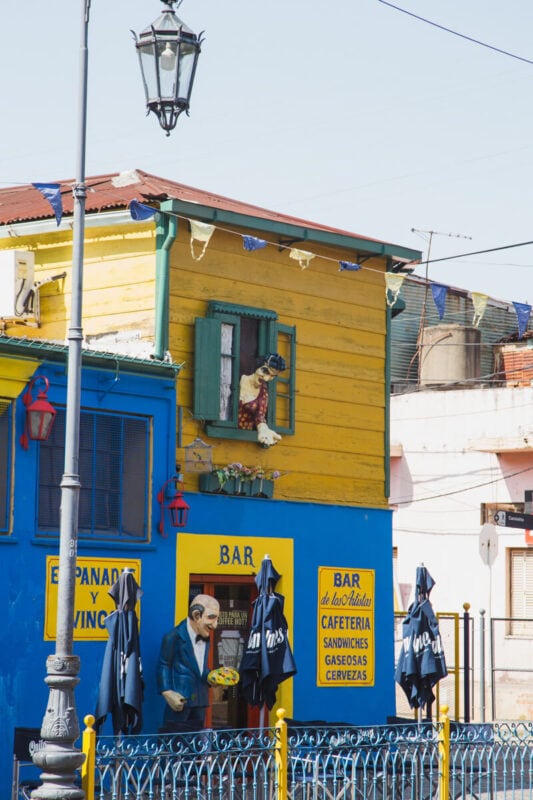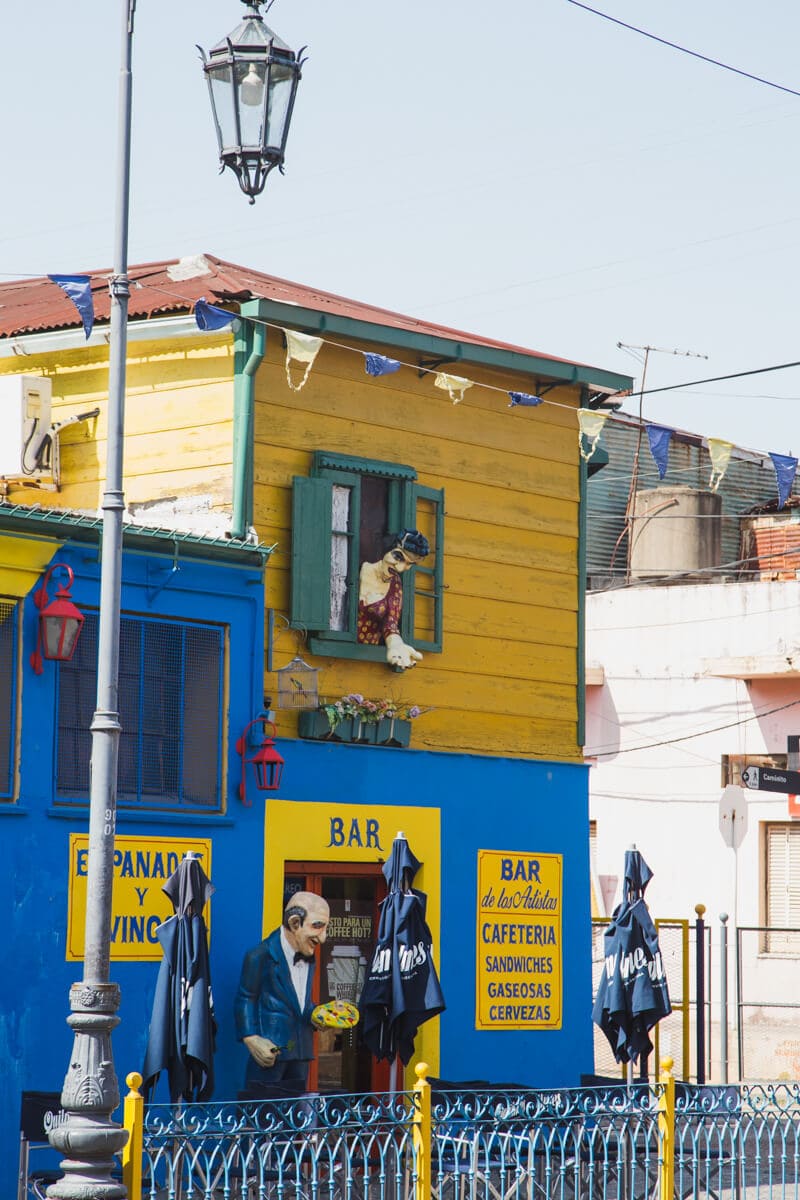 Also, all of Argentina travels in January.
The city literally empties for the month as the locals migrate to the best beaches near Buenos Aires on the Atlantic Coast.
Personally, I enjoy the city at its emptiest but it might not be quite what you are expecting.
Winter in Buenos Aires is a bit dreary but not impossible. Temperatures never drop too low (very rarely dipping below freezing).
It's not the most beautiful time of year to experience Buenos Aires, but you'd be fine visiting then (think June-August).
Read more about Buenos Aires:
Argentina Travel Tips Facebook Group
Do you have any particular questions about your upcoming trip or move to Argentina? Looking for the best advice on where to go and what to do?

Join the Argentina Travel Tips Group on Facebook to get first-hand advice from me along with fellow travelers, tour guides, expats, and locals in Argentina.
The Best Time to Visit Patagonia
Next up, quite possibly the most popular region of Argentina. When to visit Patagonia?
The best time to enjoy the popular Patagonia hiking trails is in summer.
Spring and fall shoulder seasons are also excellent but it gets cold quick in Argentina's deep south. You'll already have cold nights and chilly days in April, for example.
So try to stick as close to the summer months as possible if you want to spend maximum time outdoors.
I've visited San Martin de los Andes in late March and the weather was perfect. We had warm afternoons and cold nights.
I had a similar experience in March in El Calafate, hiking the Perito Moreno Glacier.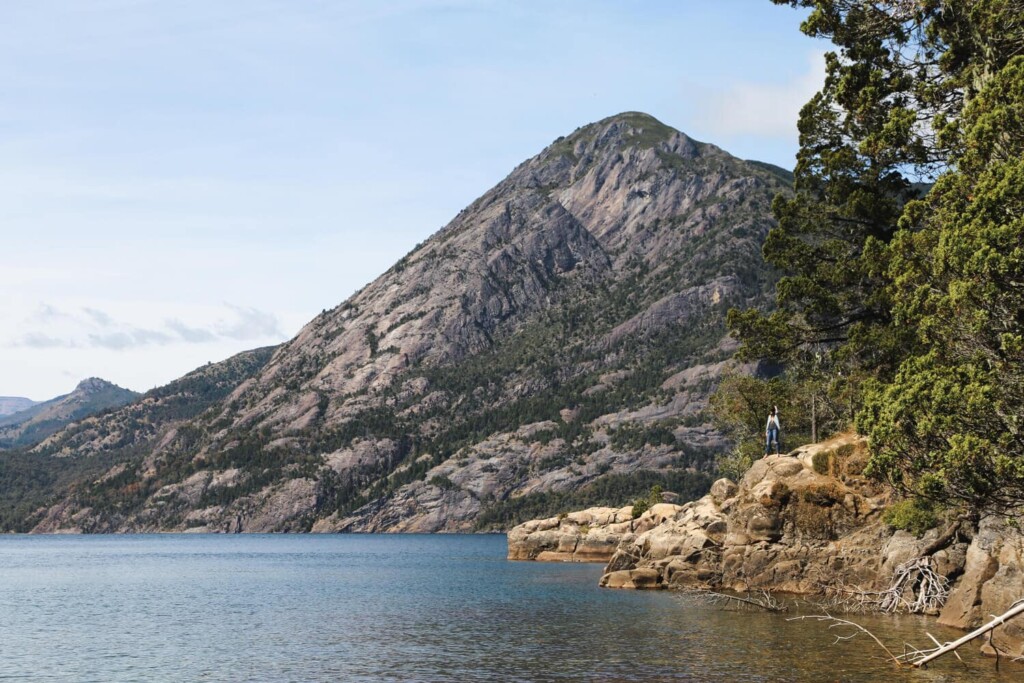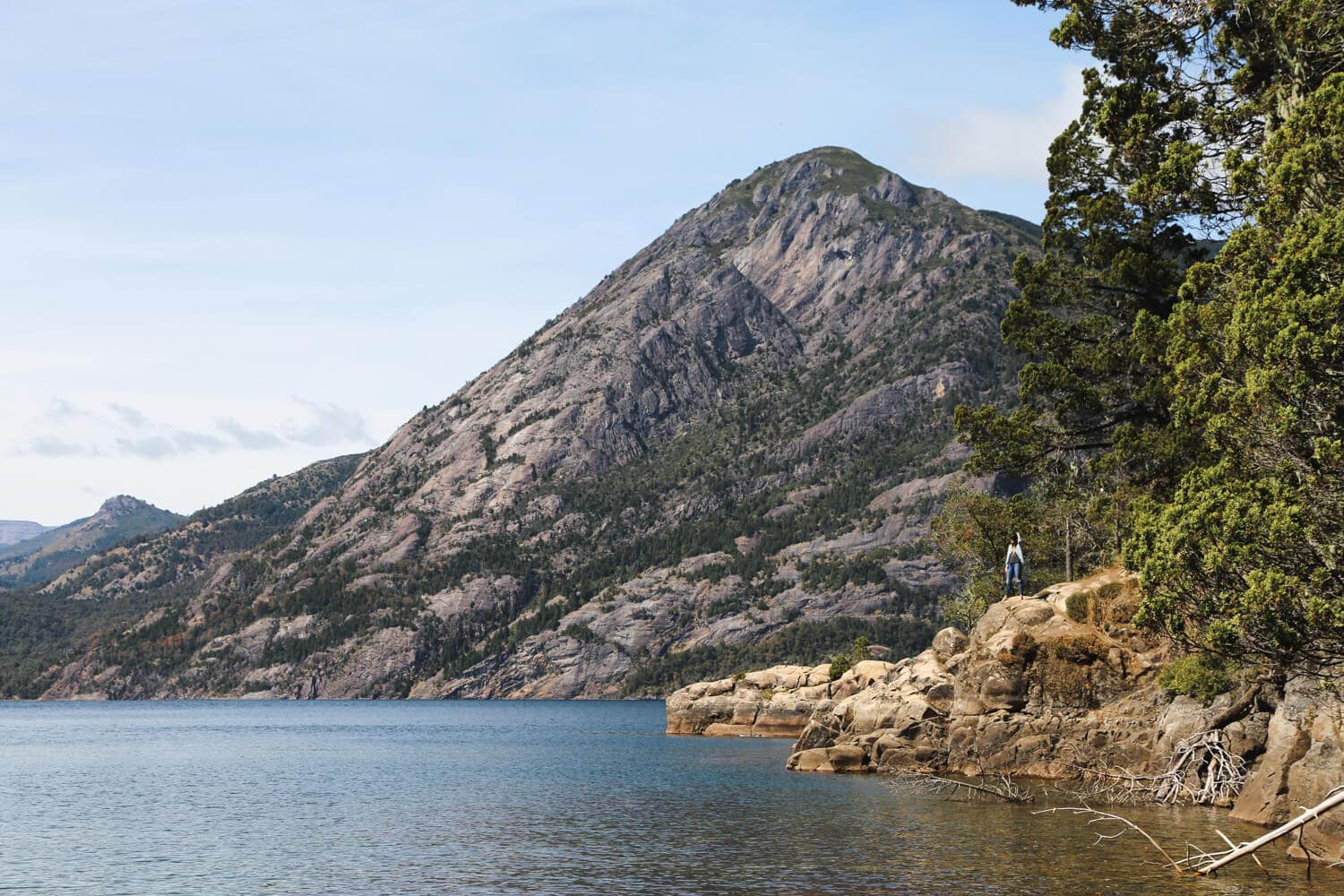 For winter sports, July-October are the best months to visit Patagonia. The best months are August (mid-season) and September (low-season).
If you're not there to ski, it's best to save Patagonia for the warm summer months.
Avoid Argentina's July winter school holidays at all costs.
The entire country migrates to ski resorts. Prices skyrocket and crowds will severely reduce how much actual time you spend on the slopes.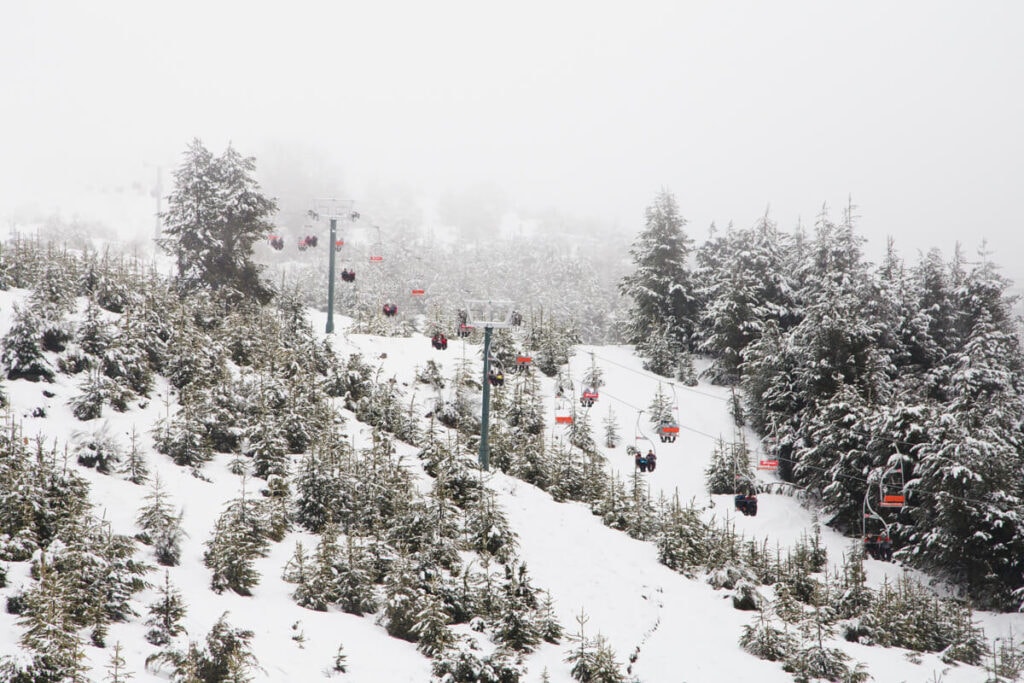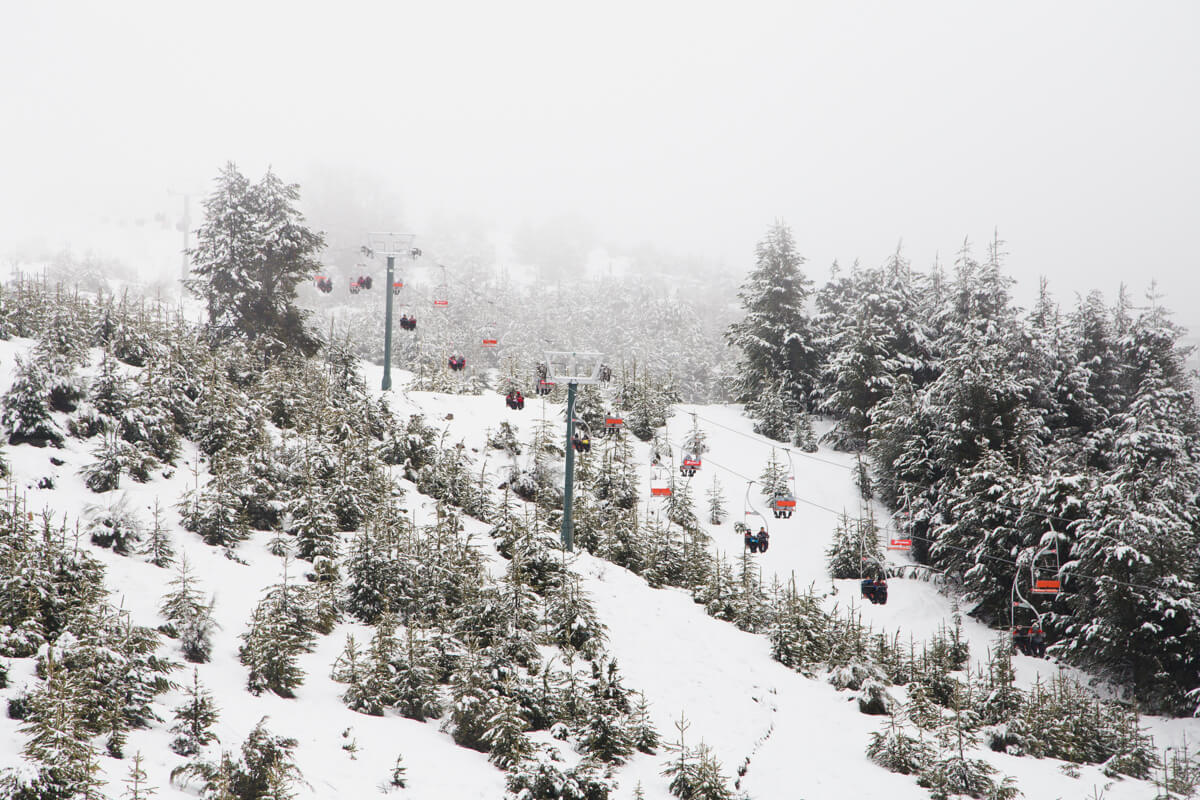 We went skiing in Bariloche in August and had excellent snow fall, minimal crowds and found prices to be very affordable.
If you want to visit Peninsula Valdes for whale watching and other wildlife, the best time to visit in September-November.
This is when seals, sea lions, whales, and penguins all return to the peninsula to breed.
It is one of the best places to see wildlife in Argentina!
The Best Time to Visit Mendoza, Argentina's Wine Country
Planning a trip to Argentina's wine country?
Excellent choice. Mendoza is my happy place, you'll love it.
Mendoza is sunny year-round and there's no real bad time to visit.
That said, the best time to visit Mendoza is in the fall, from March to May.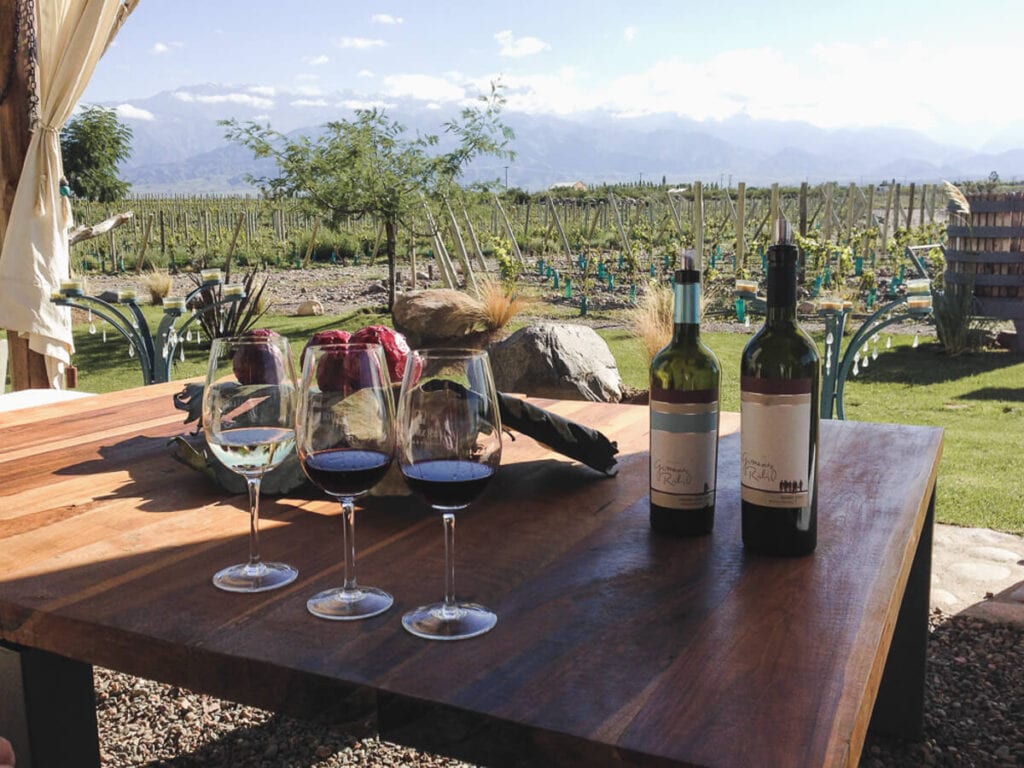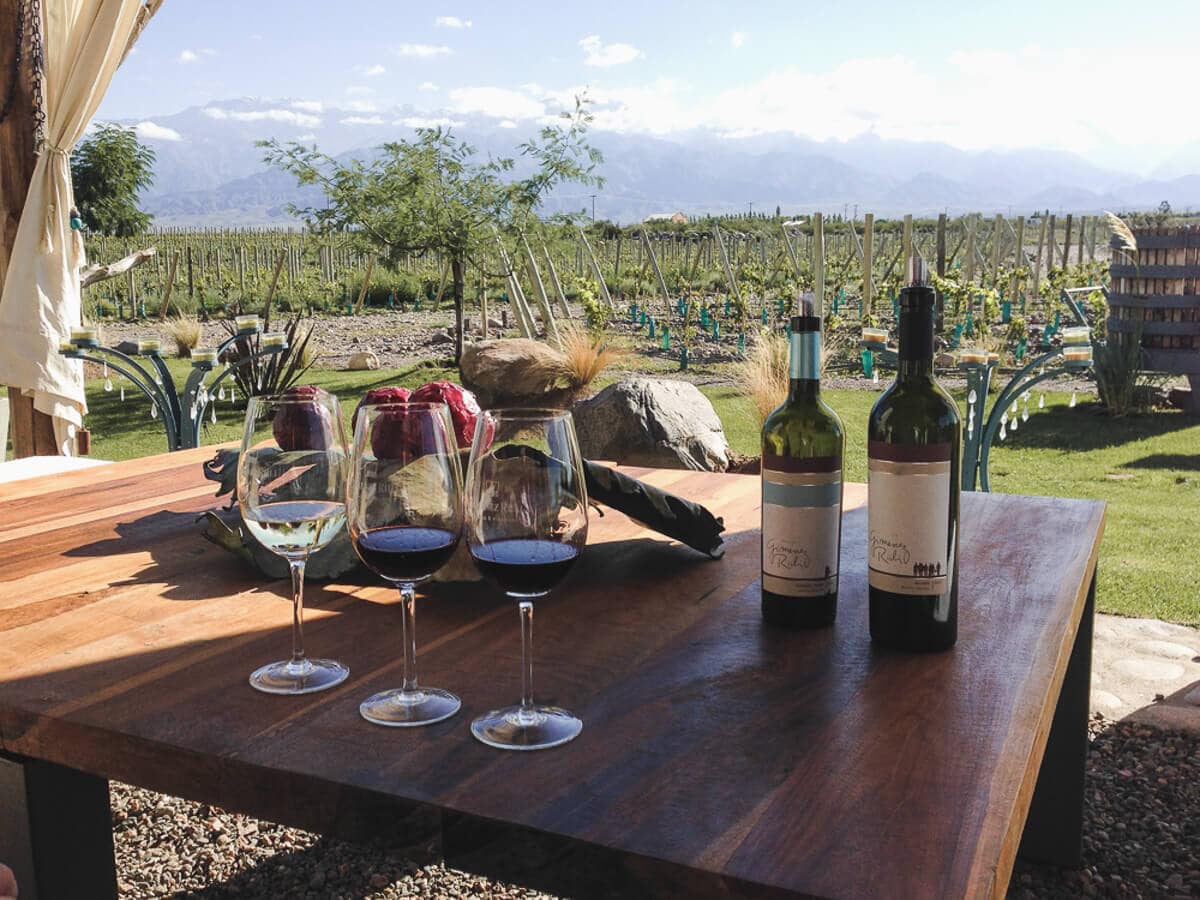 The weather is ideal, not hot and not cold.
The vines are at their most lush and the vineyards are busy with the harvest, which begins in March with the Festival Nacional de la Vendimia.
Summer months in Mendoza are very hot (but it is a dryer heat compared to the humidity of Buenos Aires).
This is a great time to partake in Mendoza's adventure activities like white water rafting. The rivers will be at their fullest with the Andes snowmelt and make for a wild ride.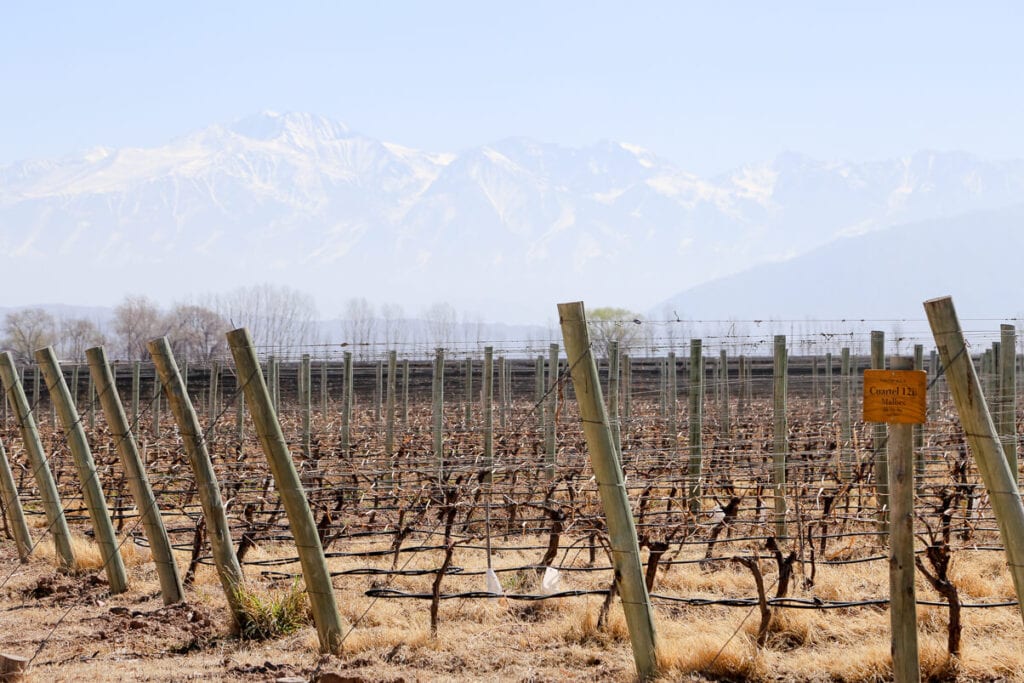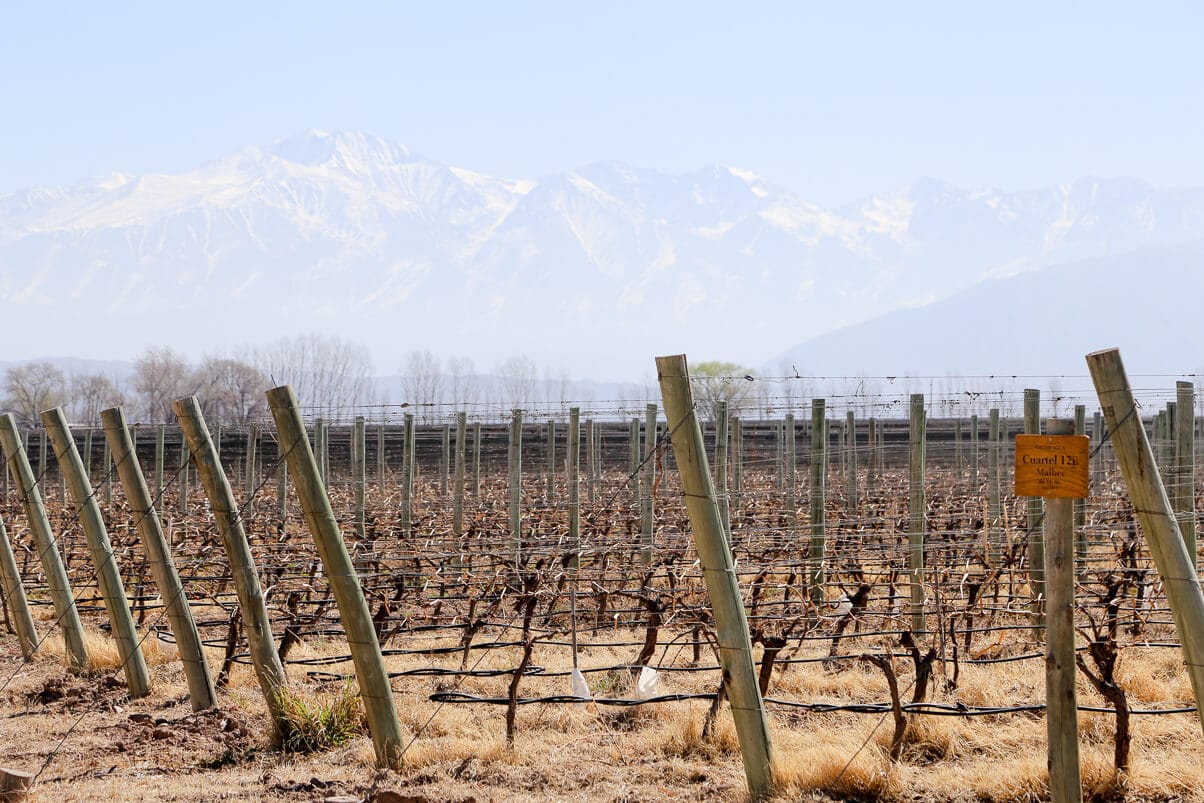 Fall (September-November) is another beautiful time to visit Mendoza. Temperature is ideal but the vines will be a bit sparse to look at.
We visited Mendoza once at the end of September and the vineyards had just been pruned in anticipation for the next growth.
The wineries were beautiful regardless (and there were very few tourists).
Winter in Mendoza will be cold, but still enjoyable. Vineyards will begin their pruning (which we had seen the end of in September).
Nights will hover above freezing and days will rise up to 60 degrees Fahrenheit. It will still be sunny, so feel free to visit and drink all the Malbec, even in winter!
Read more: The Best Wineries in Mendoza
The Best Time to Visit Iguazu (& Argentina's Northeast)
Argentina's northeast region is lush, green rainforest.
It's world-famous for being home to Iguazu Falls, but it's also home to yerba mate plantations, Argentina's wetlands, and more waterfalls than you can count.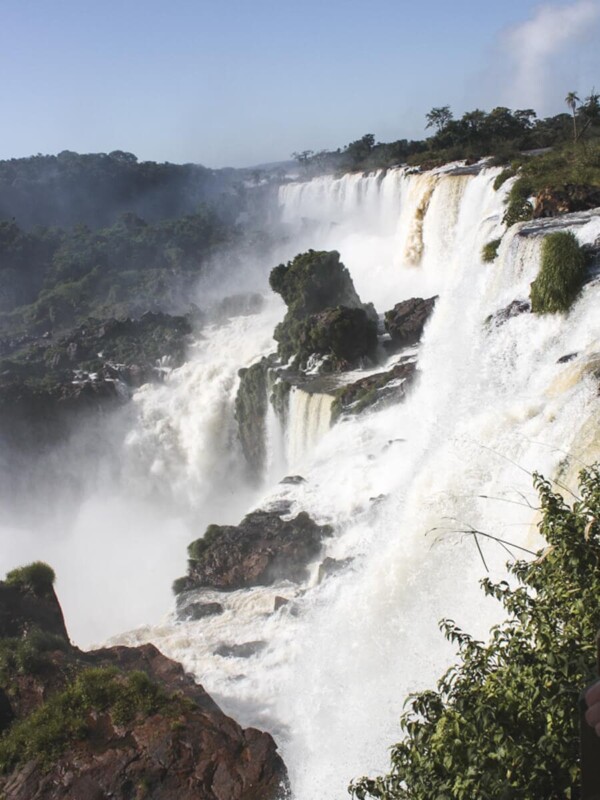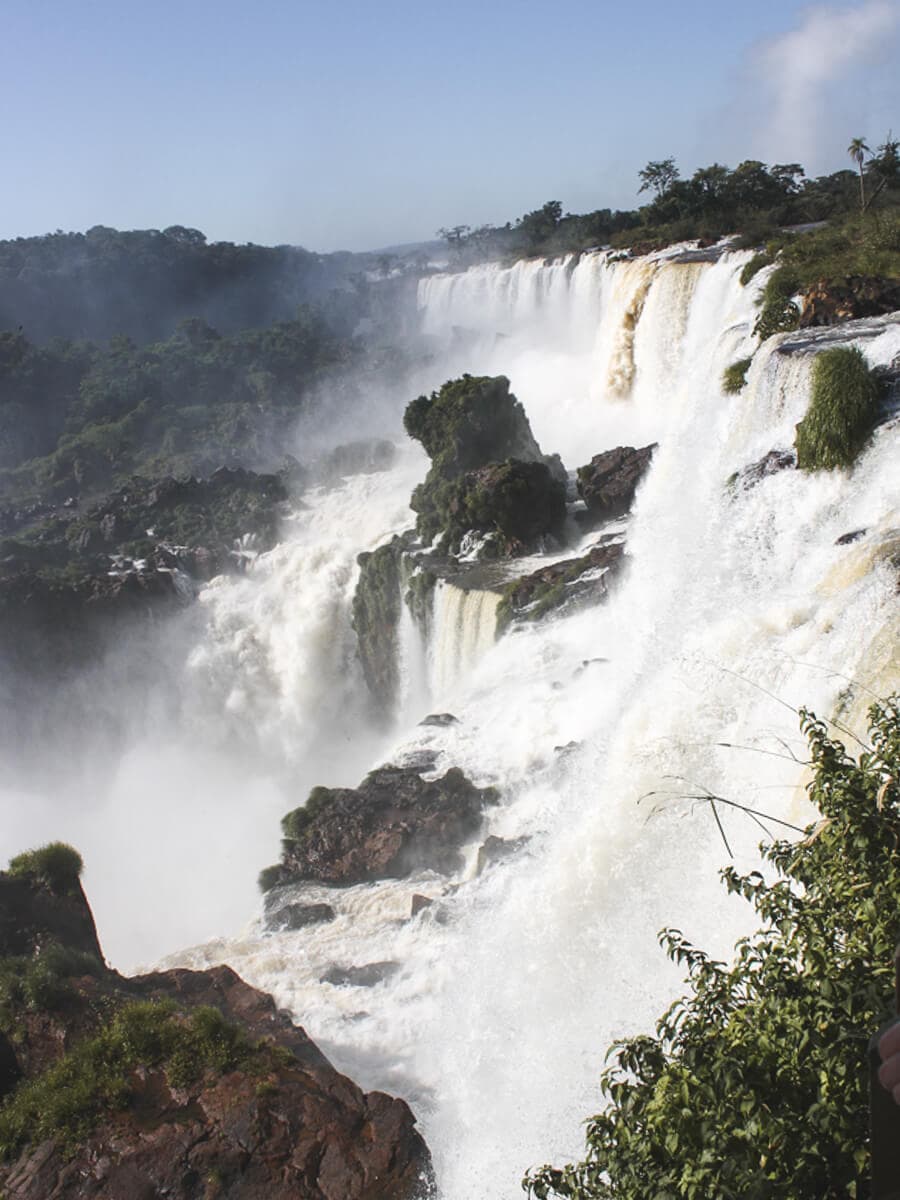 Iguazu is one of the most popular destinations in all of Argentina, so you'll want to plan your visit here more on avoiding the massive crowds than around the weather.
Avoid the peak travel periods of January, Easter (Semana Santa), and July.
All Argentine long weekends will be very crowded as well, but are so numerous they can be difficult to avoid.
Summer months may bring a lot of rainfall, which means even more impressive waterfalls (just be sure to pack a light raincoat or poncho).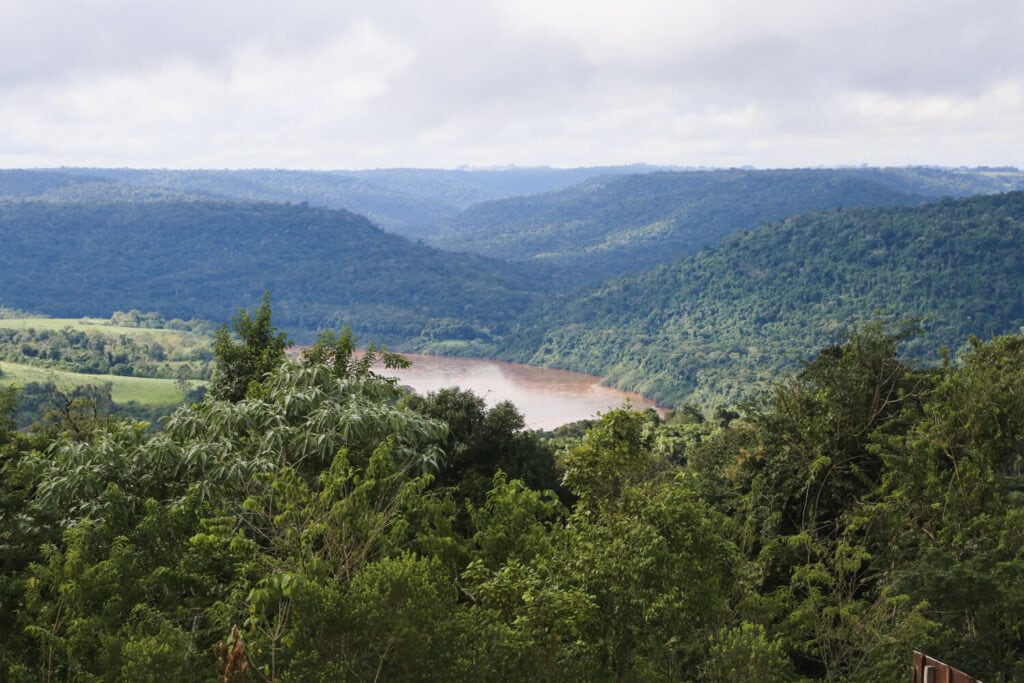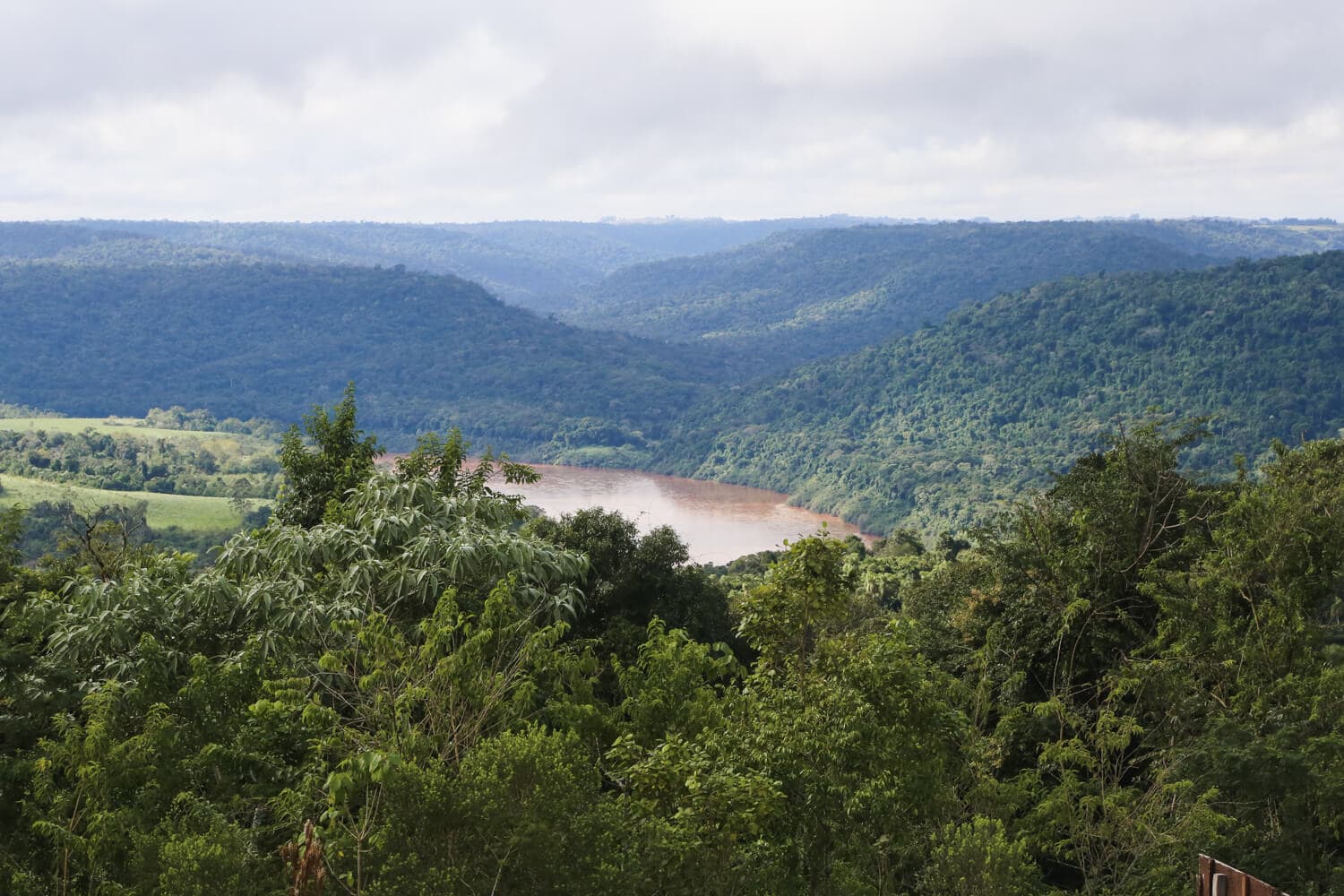 The best time to visit Iguazu is in April & May in the fall, and September & October in the spring.
You'll have cooler temperatures to better enjoy the park and much fewer crowds. That said, holidays aside, Iguazu is a great destination year-round.
Read more: My Complete Guide to Iguazu Falls
The Best Time to Visit the Northwest
Jujuy, Salta, Tucuman… Argentina's northwest is desert. It's a bit reminiscent of the United States' southwest.
The earth is a thousand shades of red, there are rainbow mountains, an epic wine region in Cafayate, and the richest indigenous culture in the entire country.
This region also produces the country's best empanadas!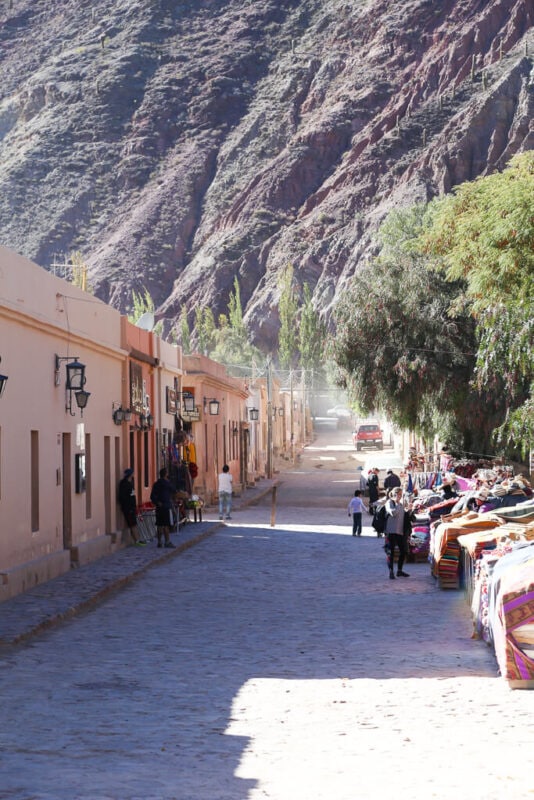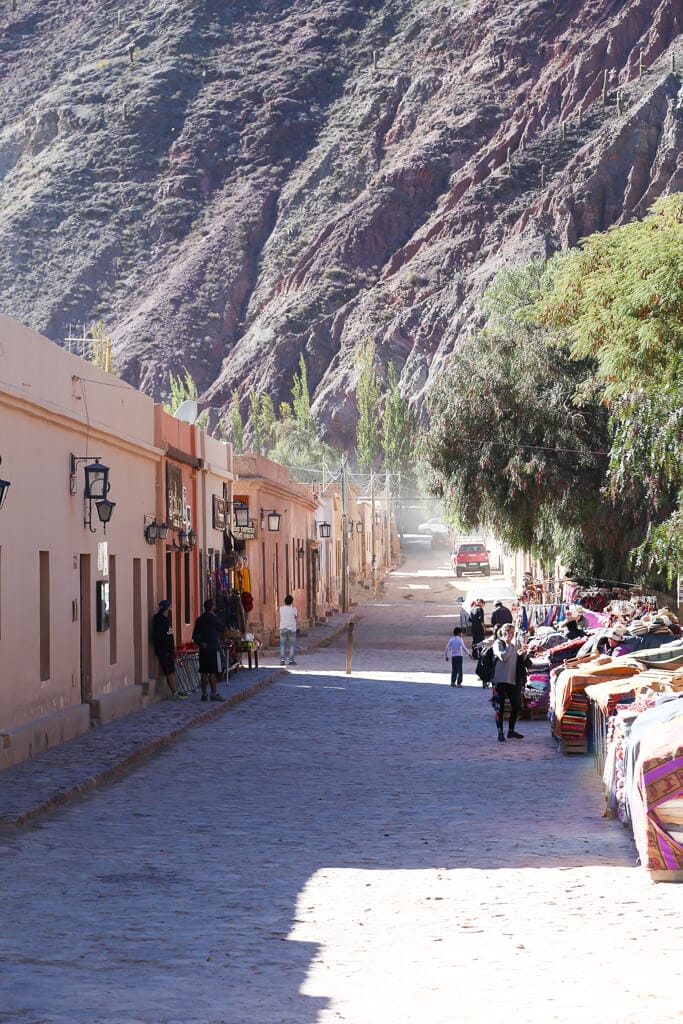 The summer months, January and February, are the hottest (with highs in the 90s F and dipping into the 70s F at night). They also bring the most rainfall.
This is something to take into account if you're planning a road trip.
Some mountain passes (like the Abra del Acay) can be impossible to pass if flooded.
It's still a great time to visit but always ask the locals first about the state of your planned route.
Snow, ice, or rain could be detrimental on precarious mountain paths.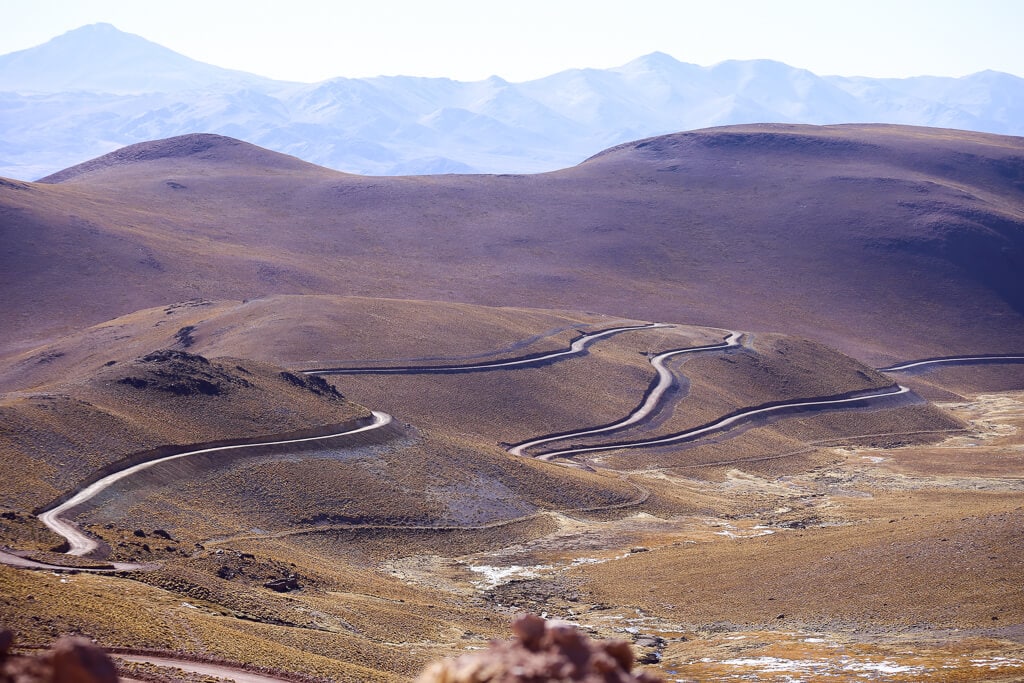 January, July, and Semana Santa are the busiest times of the year.
Semana Santa/Easter in particular. This is an extremely religious region of Argentina. Easter sees hotels reach 100% occupancy, so make your reservations well in advance.
Overall, the weather is pretty stable in the northwest: next to no humidity, warm, sunny weather all year, and very little rainfall.
The best times to visit is from April through November (almost the entire year!).
Your main concern is to avoid the hot summer and busy local travel season (because while it may be new to you, this region is very popular among locals).
Read more about Salta & Jujuy:
Where To Go in Argentina by Month
If you already know your dates and are trying to see what regions of Argentina are best to visit then, here are where to go during each month at a glance.
For more detailed information read the above paragraphs or search my site for the destination in question!
January | All of Patagonia (avoid nearly everywhere due to crowds, particularly Buenos Aires & the Northwest due to weather)
February | All of Patagonia (avoid Buenos Aires & the Northwest)
March | Patagonia, Mendoza and wine regions
April | Patagonia (especially northern Patagonia, i.e. Bariloche & the lake district), Buenos Aires, Mendoza, Northwest, Iguazu
May | Northern Patagonia, Buenos Aires, Northwest, Iguazu
June | The Northwest, Buenos Aires
July | The Northwest, Check Buenos Aires (city & province) winter holiday dates, avoid those dates everywhere, but especially in the ski resorts.
August | The Northwest, Patagonia Ski Resorts (mid-season, ideal)
September | The Northwest, Patagonia Ski Resorts (low season, cheapest), Peninsula Valdes, Mendoza Buenos Aires
October | Peninsula Valdes, Buenos Aires, Iguazu, Mendoza, Northwest
November | Peninsula Valdes & rest of Patagonia (but may still be cold in Tierra del Fuego), Iguazu, Buenos Aires (Jacarandas begin to bloom), Mendoza, the Northwest
December | Patagonia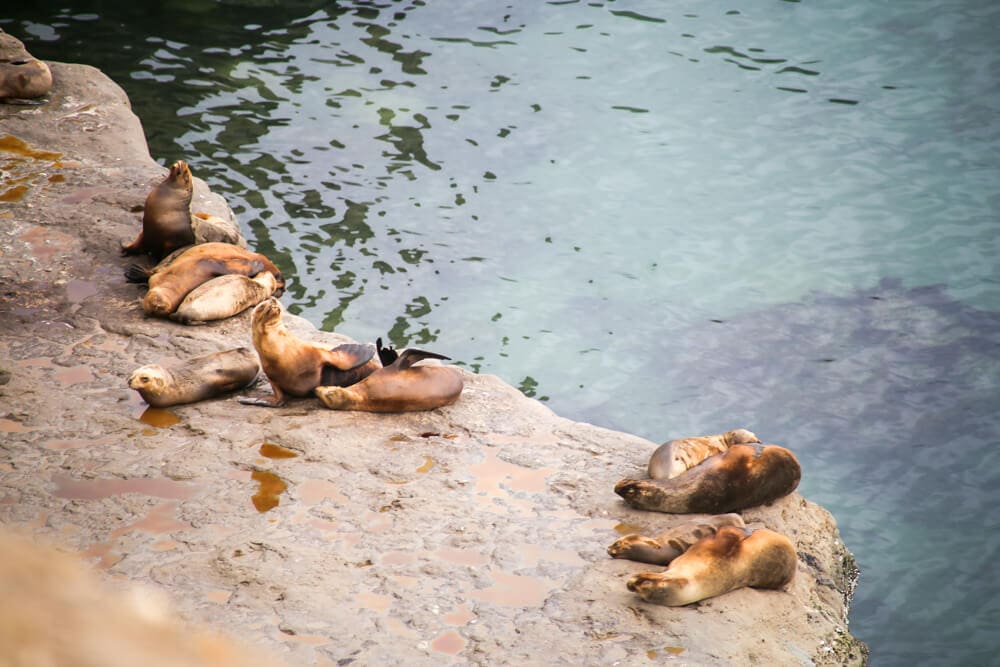 When to Go to Argentina for Festivals
Here's a list of the most important festivals and events in Argentina so you can plan the best time to visit Argentina for each one if they're something you're passionate about.
Tango, gauchos, and wine… there's something for everyone.
Gualeguaychú's Carnaval | February
Argentina's Carnaval (like Mardi Gras) isn't celebrated nearly at the same scale as the massive parades that happen in Rio de Janeiro, but it can still be a fun experience if you're interested!
The largest Carnaval celebration in Argentina is in the tongue-twister of a town, Gualeguaychú, in the Entre Rios province.
Gualeguaychú is about a three hours' drive from Buenos Aires and you can get there by car or bus.
Make hotel arrangements as soon as possible! I've had friends decide to go last minute that ended up sleeping in their cars.
Fiesta Nacional de la Vendimia | March
Mendoza's Harvest Festival takes place every March and lasts a week. Join the locals in celebrating a year's hard work.
This is a huge event and one of the most important festivals in wine-loving Argentina.
If you're a fellow Malbec addict, this is a big festival to mark down on your calendars.
Tango World Cup | August
Tango lovers should plan their visit to Buenos Aires for August to catch the International Tango Festival and World Cup. There are free tango events at venues all across the city.
You can watch the pros compete in large venues or musicians perform in historic cafes.
For more information on dates and how to reserve your spot at small events, check the city's page here.
If you can't make it to the big event in August, check out these excellent tango shows in Buenos Aires.
Cordoba's Oktoberfest | October
The small mountain villages in Cordoba were settled mainly by Germans.
Some tiny towns, like La Cumbrecita, feel like you could pick them up and set them down in Germany and no one would bat an eye.
So logically, this is where Argentina's Oktoberfest takes place!
The tiny city of Villa General Belgrano hosts the festival every October.
Thousands of beer-lovers descend on the mountain town over two consecutive weekends every year.
Try different varieties from all the local brewers and dine on German cuisine in the town's large outdoor beer garden.
For more information, check the official page.
Fiesta de La Tradición | November
The small town of San Antonio de Areco (one hour from Buenos Aires proper) hosts the Fiesta de La Tradición every November.
Officially, Tradition Day is November 10, but the festival takes place on the closest weekend.
It's the oldest festival of its kind in the country.
If you want to experience Argentina's rural culture, this is the place to be.
Thousands of ranchers turn out every year. Make sure to be there for the Desfile de Paisanos, where gauchos and estancia owners parade their best horses through the streets.
There is a rodeo, asado (steak), folkloric music and dance, and more. I love the Tradition Day in San Antonio de Areco and always try to make it!
For more information and the official schedule, check their site here.
If you can't be there in November, plan a day trip to a working ranch at one of these beautiful estancias near Buenos Aires.
When to Go to Argentina
While this post went into great detail about the best time to visit each region in Argentina, don't stress out, cancel your trip, or simply not go because you can't plan your trip during the best time.
I'm a firm believer that going at all (even if it's hot or rainy) is better than skippingo out on a destination!
And sometimes you just can't have it all.
You might have to experience the heat of a Buenos Aires summer to be able to hike in Patagonia's best weather.
That's just how the cookie crumbles sometimes.
Just weigh your priorities!
What's more important, hiking or the city?
Whatever you choose, you'll have an amazing trip. I promise.
Argentina Travel Resources