When one thinks of wildlife destinations, the first places to come to mind is probably an African safari, Australia, or even the Galapagos.
You're probably not expecting a country like Argentina to be a major wildlife destination.
I know I wasn't.
However, I have to say I have fallen in love with the wild animals in Argentina.
And you may be asking yourself, what animals live in Argentina?
Well, you can go whale watching or walk among penguins in Patagonia.
Go kayaking next to capybara in the northeast and search for llamas in northwestern desert.
Argentina wildlife is everywhere, but this post details the 7 best destinations.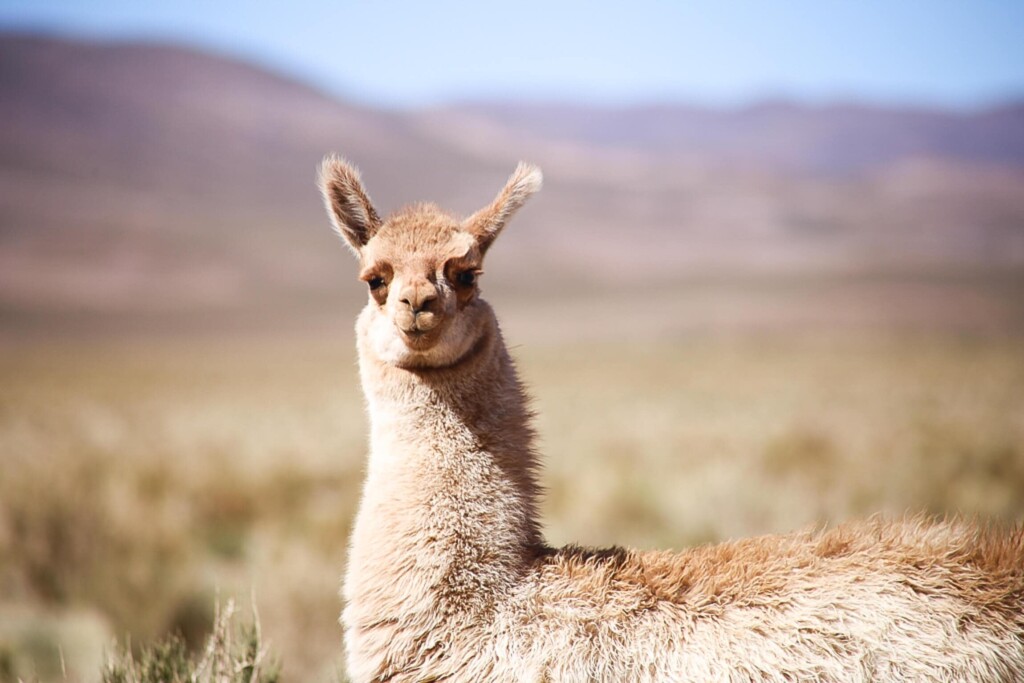 QUICK NOTE: This post contains affiliate links and Sol Salute may receive a commission for purchases made through these links, at no extra cost to you.
Where to See Wildlife in Argentina: 7 Destinations to Explore
If you're dying to see Argentina wildlife and don't know where to start, this post is here to help.
Here are the 7 top places to see wildlife in Argentina from the southern tip of Patagonia to the jungles of northeastern Misiones.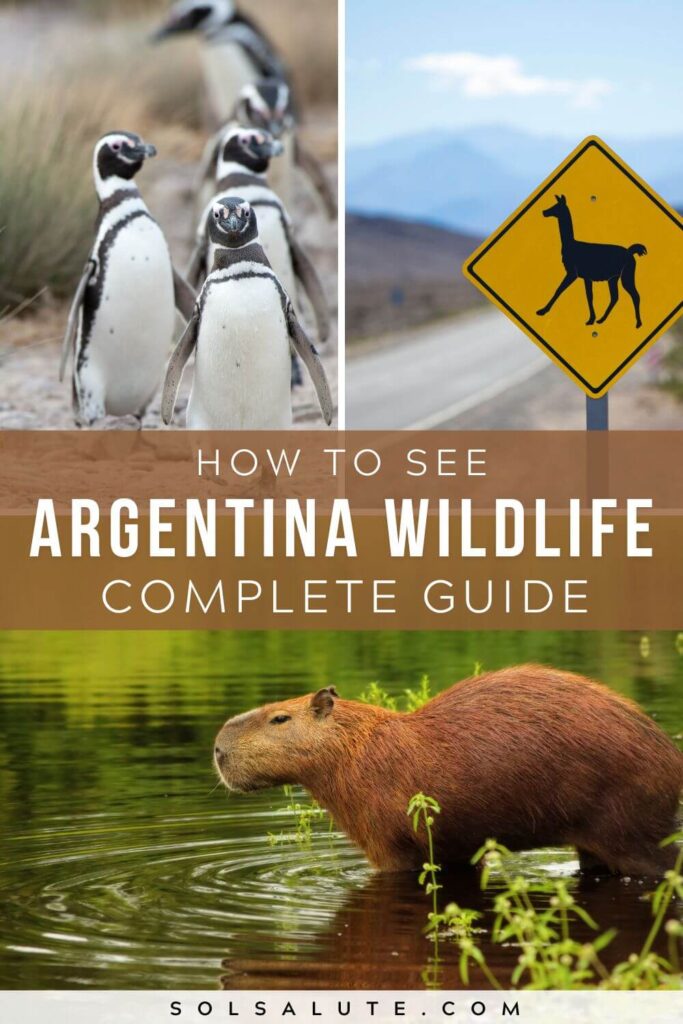 1. Peninsula Valdes – Whale Watching, Seals, And Penguins
If you can only visit on place on this list, let it be the Valdes Peninsula on Patagonia's Atlantic coast.
For the ultimate Patagonia animals experience you should stay on the peninsula itself in Puerto Piramides.
Argentina wildlife to be look for on the Peninsula Valdes | Southern Right Whales, Orcas, Magallanes Penguins, Elephant Seals, Sea Lions, Guanacos.
How to experience the Peninsula Valdes?
The Oceano Patagonia is the best hotel in Puerto Piramides right on the peninsula.
We could listen to the whales swim from our bed in the morning and watch them while we had breakfast on the balcony. It was paradise.
You'll need to rent a car to get around, check rates here, and I recommend renting as soon as possible for the best price (and they can sell out).
If you there are no cars available or you'd prefer not to drive, contact the hotel about hiring a driver.
There are wildlife viewpoints all over the peninsula and you need at least two days to explore it without being rushed.
The best time to visit is from September through November.
During these months the animals return to Valdes to breed and have their young.
This is when to visit if you want to go whale watching in Argentina but sea lions, seals, and penguins are also reproducing at that time.
Looking for a hard to see but spectacular sighting?
Spend a couple hours before and after high tide at Punta Norte where orcas frequently beach themselves in pursuit of adolescent seals.
For more information, read about how I spent four days admiring Patagonia animals on the Peninsula Valdes.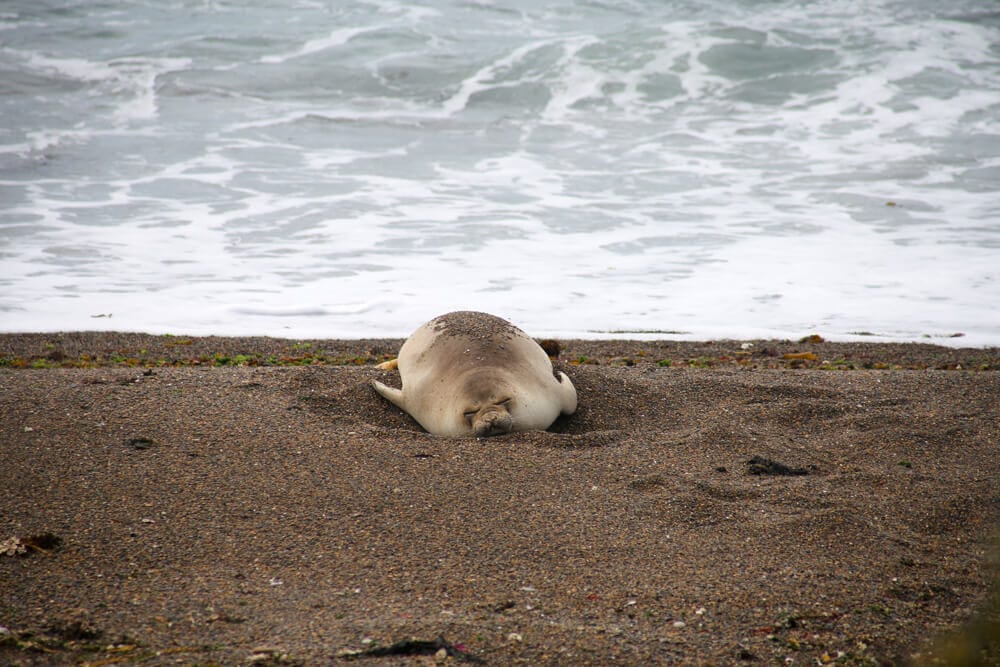 Peninsula Valdes Alternatives
For ease and budgetary reasons, many prefer to base themselves in Puerto Madryn.
There are so many things to do in (and around) Puerto Madryn, that it does make sense.
You could spend one day on an excursion to the peninsula and then other days filled with activities like snorkeling with sea lions or walking with penguins at Punta Tombo.
If instead of ease you want a challenge, renting a car and driving south along the coast is ideal for intrepid travelers looking to leave the grid behind.
The rustic luxury of Bahia Bustamente is paradise on the coast.
For backpackers, check out Cabo Raso.
Read Next: Where to See Penguins in Argentina
2. the Iberá Wetlands – Caiman & Capybara
Argentina's wetlands may not have been on your radar previously, but if you want to see interesting animals that live in Argentina, plan a visit to Iberá, one of the many great national parks in Argentina!
Like Peninsula Valdes, the best time to visit the wetlands is in the spring.
If you want to plan the ultimate Argentina wildlife itinerary, visit both of these destinations from September-November.
Argentina wildlife to be look for in the Ibera Wetlands | Capybara, caiman, marsh deer, howler monkeys, anaconda, giant anteater, epic birdwatching opportunities.
Los Esteros del Iberá are located in northeast Argentina in Corrientes.
It's a bit off the beaten path, making this destination ideal for the intrepid travel looking to escape the crowds.
You'll see previously endangered animals in Argentina here, like marsh deer, caiman, and capybara, that have been successfully reintroduced to the wild.
What was once in danger is now impossible to miss, capybara and caiman are everywhere here.
Birdwatchers particularly will fall in love with Iberá, there are 315 species of bird here (see them all here)!
The best way to go bird watching in Argentina or see the wildlife is by a boat excursion with a local guide.
How to visit Argentina's Wetlands
The best way to see Argentina wildlife in the wetlands is by staying the tiny village, Colonia Carlos Pellegrini.
There are options here for all budgets, but Rincon del Socorro is the best.
It can be a trek to get there.
If you want something a bit easier, logistically, you can stay at Puerto Valle just outside of Posadas (after flying into Posadas from Buenos Aires).
For more information on booking these excursions and planning your Argentina wetland safari, read my comprehensive Esteros del Iberá guide.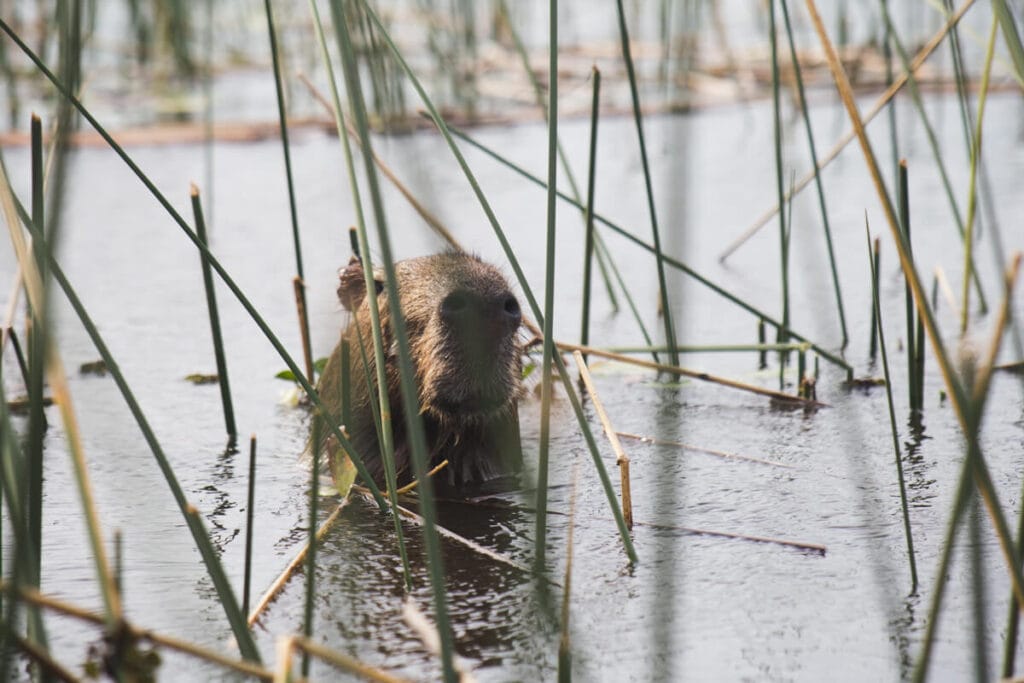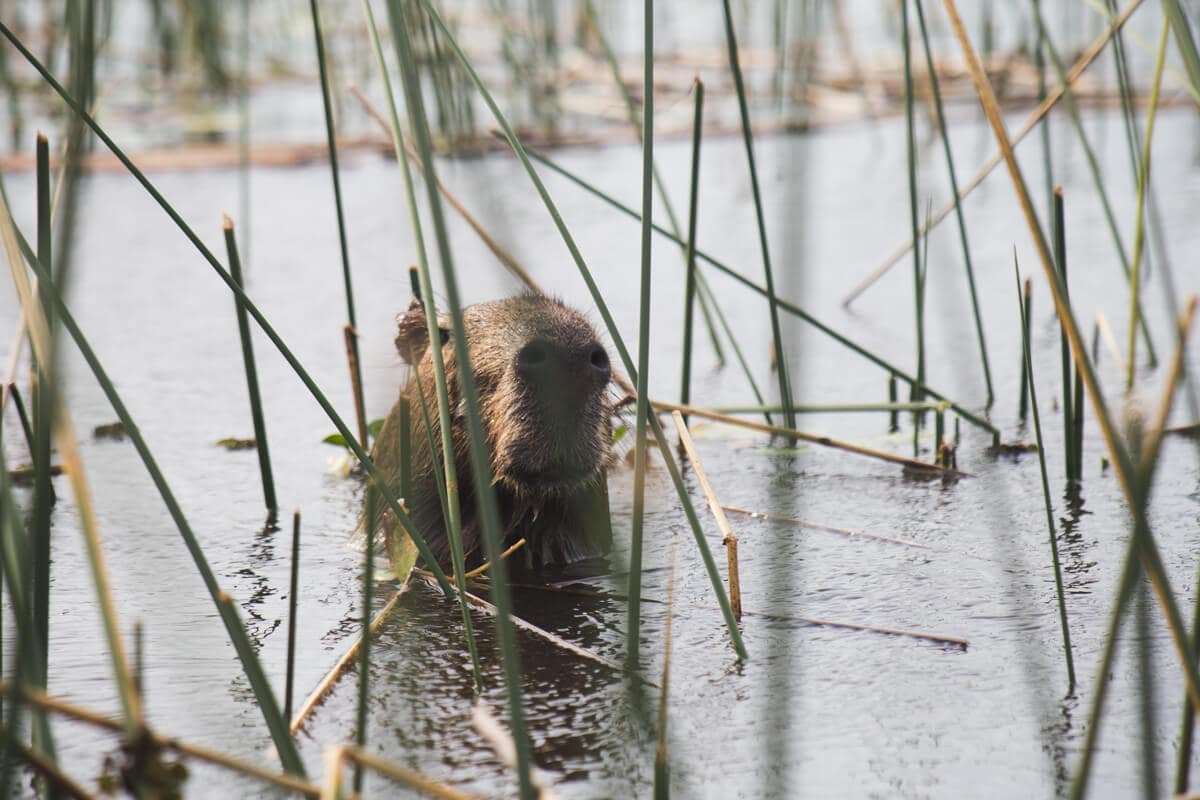 3. See the Animals of Patagonia in Ushuaia
Visit the southernmost tip of the Americas in Ushuaia to see some of the coolest animals of Patagonia.
It's COLD this far south, so the best time of year to visit is in warmer summer months (December to February).
Seeing penguins, sea lions, and all of the wildlife is one of the top things to do in Ushuaia.
But penguins are only in Ushuaia from October through March (inclusive), so if you're traveling for those little guys you'll have to go in these months.
Argentina wildlife to be look for in Ushuaia | Gentoo and Magellanics penguins, sea lions, canadian beavers, guanacos, among others.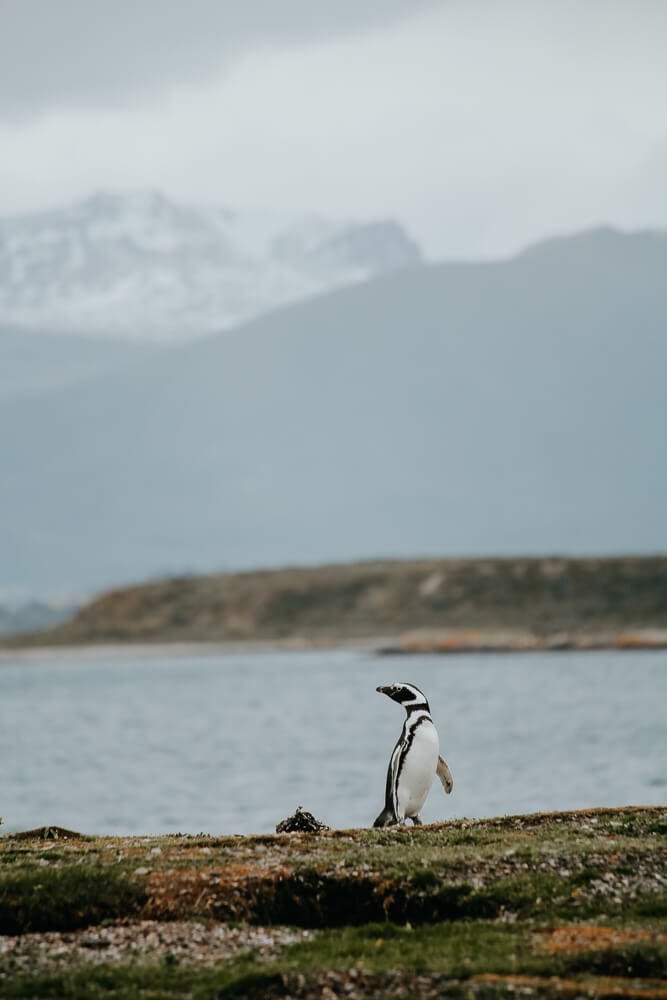 There are two kinds of penguins to see in Ushuaia and they're the real star of the show.
How to see Ushuaia Wildlife: The Two Tours I recommend
There is only ONE tour that allows you to walk among penguins on Martillo Island – this one.
It's expensive but a must do, in my opinion.
You drive out to Estancia Haberton and see the museum filled with artifacts and skeletons from the sea.
The group is split in two taking turns zipping out to Martillo Island on a zodiac to see the penguins.
Note that Estancia Haberton is closed Tuesdays (something we found out the hard way).
Other boat tours that advertise penguin viewing are simply that, seeing penguins from the deck of the ship.
It's not worth it and it adds on a few more hours of time on the boat, time you could be doing something more exciting.
Instead, do a separate cruise of the Beagle Channel to see the lighthouse and the sea lions and cormorants.
We went with Patagonia Explorer because they take out small groups only.
To plan the ultimate Patagonia wildlife itinerary, travel to both the Peninsula Valdes and Ushuaia.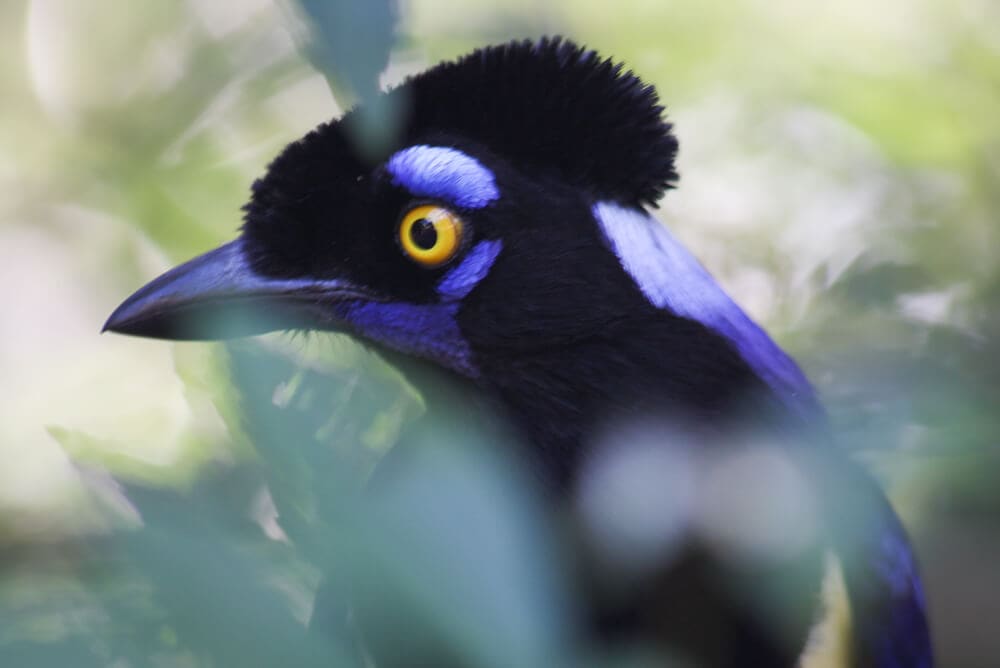 4. See Jungle Wildlife in Iguazu
Chances are you've already heard of Iguazu Falls, but you may not have considered it a wildlife destination.
There is so much life in this patch of Argentine rainforest!
You don't have to go out of your way or on any special tour to see coatis, monkeys and toucans in Iguazu National Park.
More likely, the coatis will find you (and your lunch).
These animals have grown very used to humans here but you should still keep your distance and respect the wildlife.
Argentina wildlife to look for in Iguazu: Coatis, monkeys, toucans are all common. Rare animals at risk of extinction include the jaguar, giant anteater, ocelot, and tapir
If you're a birdwatcher, Iguazu has a lot to offer.
Colorful birds abound in this jungle.
How to best see wildlife in Iguazu
Honestly, you don't have to do a thing to see coatis and monkeys.
They find you.
But I highly recommend staying inside the park at the Melia.
It's a splurge but when we stayed there we were first in and last out of the park every day, having it to ourselves for an hour or more each time.
We saw a lot of wildlife this way before the crowds scared everything off. It was magical.
The best way to see birds is by visiting the Parque das Aves on the Brazilian side.
It takes half a day and combines well with a visit to the Brazilian side of the falls for a complete day trip.
For more information on Iguazu, read my complete guide visiting Iguazu Falls Argentina to plan your trip.
5. El Palmar National Park – capybara near Buenos Aires
I occasionally get asked how to see capybara in Buenos Aires in the wild, but you really can't.
Yes, they live out there in the suburbs terrorizing wealthy gated communities giving rise to some of the best memes in history, but there isn't a park near the city where you can see carpinchos in nature.
Sorry.
I even tried to find them in the nearby Parque Nacional Ciervo de los Pantanos (an easy Buenos Aires day trip), yet despite deer being IN the name, both deer and capybara hide from the public here.
So, rent a car and drive four hours to El Palmar, home to not only palm trees, but the adorably huge rodent, the capybara.
It's a compromise between a day trip and the expense/effort of the Ibera Wetlands.
Argentina wildlife to look for in El Palmar: Capybara, pampas fox, South American otter, vizcacha, and a number of unique species of bird.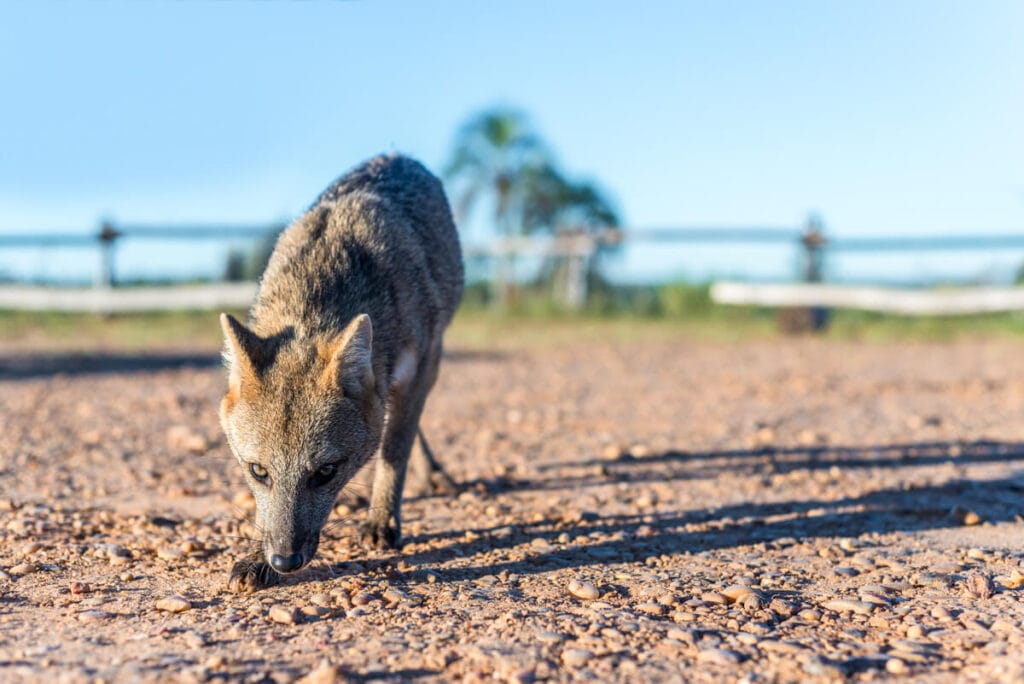 If you want to see capybara and green, lush landscape but the Ibera Wetlands are too far out of your way, El Palmar might be a healthy compromise.
This national park is in Entre Rios and is a bit closer to capital city Buenos Aires.
Besides the beautiful palm trees, you can see countless capybara, fox, and colorful birds. Bring your binoculars!
6. Spot Llamas and Vicuñas in Jujuy
Jujuy is well-known for its colorful landscapes and rich culture, but if you keep your eyes peeled near the salt flats you'll spot three different cousins of the camel!
You'll see vicuñas and llamas in the Andean high plains (or Altiplano, seen above).
The most common destination here are the Salinas Grandes salt flats that lie on the border of Salta and Jujuy.
For a complete guide, read my post all about how to see llamas in Argentina.
Guanacos are more likely to be seen in the mountains, so keep your eyes peeled when crossing those high mountain passes.
Argentina wildlife to be look for in Jujuy: Llamas, vicuñas, and guanacos.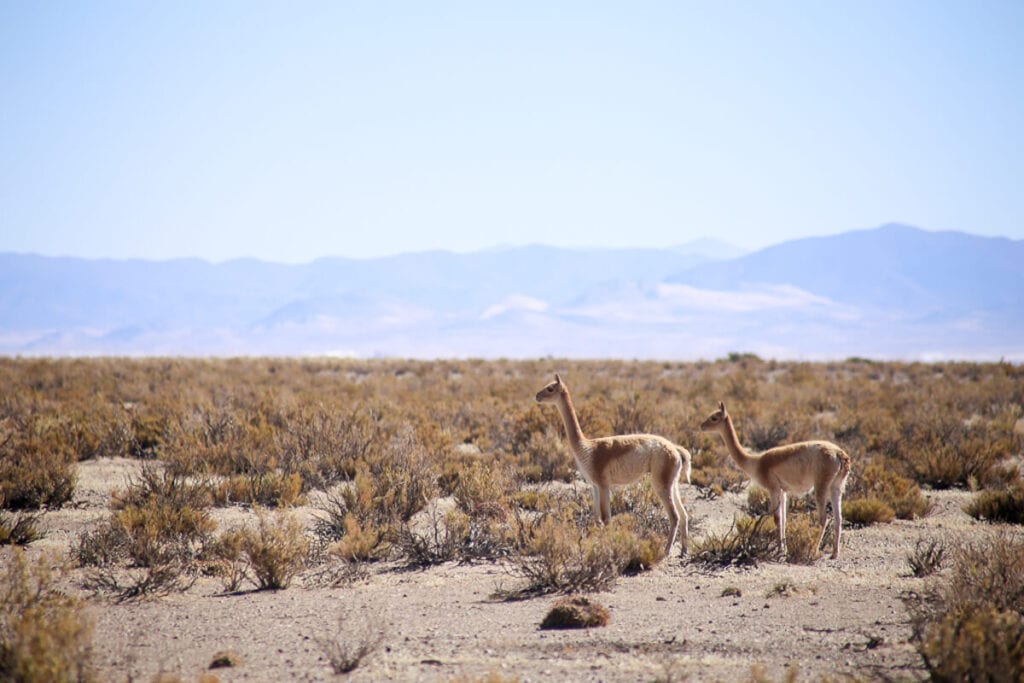 Quick disclaimer that since llamas are domesticated I suppose I shouldn't include them as wildlife, but…
They're too cute not to include!
In fact, one of the most popular things to do in Jujuy is go on a walk with llamas.
It's the best way to learn about the landscape and history of the region while hanging out with Argentina's cutest animal.
If you want to plan a trip to Jujuy (my favorite province in all of Argentina) read my Jujuy itinerary as well as my Salta and Jujuy road trip itinerary for all the important information.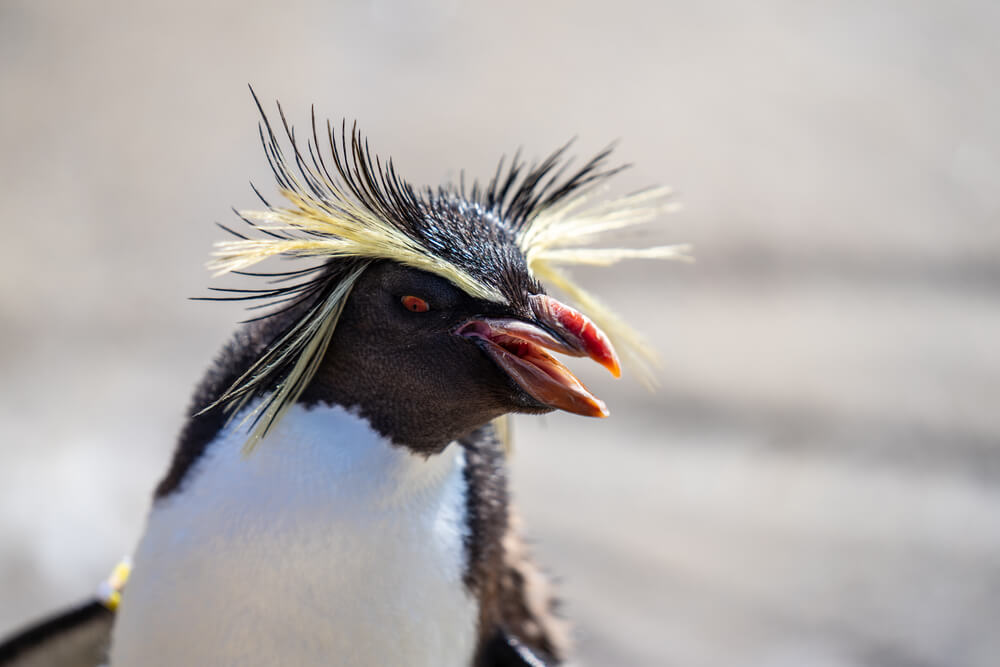 7. Puerto Deseado – Remote Patagonia Wildlife
Puerto Deseado is remote.
It is very hard to reach but as a haven for wildlife and birdwatching in Argentina, you'll be rewarded for your effort.
I have yet to go but one day I'll get there!
What can you see? Magellan penguins, rockhopper penguins, multiple species of cormorants, seals, dolphins and more.
To get here hop a flight from Buenos Aires to Comodoro Rivadavia.
From here, you'll take a bus to Caleta Olivia to connect to second and final bus to Puerto Deseado.
It is a full day of travel and for the intrepid among us.
Visit in Spring and Summer for both weather and wildlife.
Top 7 Argentina Wildlife Destinations
So, if you're still asking yourself where to see wild animals in Argentina… the answer is really, EVERYWHERE.
These are the 7 best places to see wildlife in Argentina, but the entire country is a nature lover's paradise.
Wherever you travel in Argentina, you're likely to see beautiful wild animals, flora, and birds, so keep your eyes open, whether you're in Patagonia or the Northeastern jungle.
Read More:
Argentina Travel Resources
Pin It For Later