So you want to travel to Argentina? You're in the right place!

You'll find everything you need to know to travel to Argentina in 2022 including itineraries, insider tips from a local who knows, and everything you need to know before you board your flight.
Explore Argentina by Region
Argentina is officially broken down into 6 touristic regions. Click on any of the 6 below to read my travel guides for each.
Argentina Travel Blogs
I've taken all of my must-read Argentina travel blog posts and organized them here by category to help you plan your trip.

As you click on them, they will open in a new tab. Read them now or easily bookmark or pin them to Pinterest to read later as you make your itinerary and reservations.
Argentina Travel Resources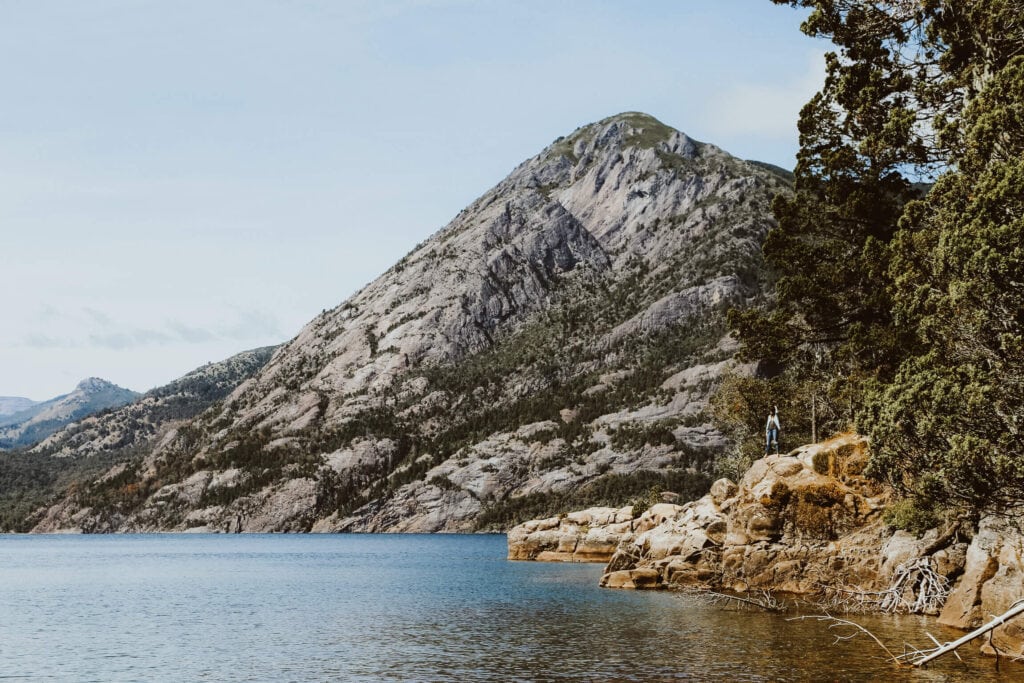 Argentina Travel Guide
Along with the posts above, keep reading to learn all the nitty-gritty, the important, can't miss, make it or break it things you need to know to plan your trip to Argentina.
How to Get to Argentina
Argentina makes up the bulk of the southern tip of South America (sharing the honor with Chile to its west).
To get to Argentina you will very likely be flying into the capital city, Buenos Aires.
Most flights are overnight and very easy on the body since you'll sleep for most of the flight.
Getting Into Buenos Aires From Ezeiza Airport: Taxis & Transfers
Never take a taxi from outside the airport in Ezeiza. Instead, do one of the following:
After you navigate immigration, claim your luggage, and sleepily stumble through customs you'll enter a mini-vestibule of taxi booths.
These are all safe and trust-worthy transfer options into Buenos Aires from Ezeiza Airport.
If you're on a budget, go to the Manuel Tienda Leon booth and get a ticket for their bus. It leaves at regular intervals and takes you to their station in Retiro (downtown Buenos Aires), from where you can catch a taxi to your hotel.
There is no safe, reliable public transportation from Ezeiza to Buenos Aires.
If this is your first time in Argentina and you do not speak Spanish I recommend pre-arranging this private transfer and avoiding any stress on arrival.
Money Exchange & Currency In Argentina
The currency in Argentina is the peso and the economy is infamously volatile.
As the exchange rate changes daily, I won't put anything in print. To see today's exchange rate, click here.
You will see numerous exchange rates, what matters to you as a tourist is the official promedio and the dolar blue.
The official rate is what you will get if you use your credit card or take money out of an ATM.
The dolar blue is the black market, the unofficial exchange rate that runs parallel to the official.
You can get the more favorable dolar blue rate by exchange rate by changing your dollars at sketchy, unofficial exchange houses called cuevas. These are generally reliable but as a tourist, I don't recommend going into one from the street. You may get slipped some or many counterfeit bills, or worse.
Instead, ask your hotel or Airbnb host if they know anywhere reliable.
Western Union is another great option at the moment (as of writing, June 2021). They are offering the blue rate, the fee isn't ideal but even with that, you'll get a better rate than the ATM. Check it out here.
Is Argentina Safe?
Overall, Argentina is a very safe country. After over 11 years of living here I have never had any issues.
Buenos Aires is a large, metropolitan city and you should treat it like any other large city.
While in Buenos Aires (and same with Mendoza, Rosario, Cordoba), be careful of pickpockets, petty crime, and minor tourist scams (like you'll encounter in most areas of the world).
I have a full article about safety in Buenos Aires for more information.
Once you leave Buenos Aires, it is mainly rural landscapes and small cities. People are familiar and helpful.
Argentina Safety Tips:
Protests are common and a part of everyday life in Argentina. In general, they are non-violent and nothing to worry about but, in an abundance of caution, stay on the outskirts in case you need to make a quick exit if things get rough.
Small towns are very safe. You may not find much English spoken but you will find people eager to help. Still, take care not to leave your belongings unattended.
Driving is safe in Argentine but distances are long. Make sure you have a spare tire and know how to change it if going on a long road trip.
Hitchhiking is common with backpackers but use your best judgment here. In many rural areas of Argentina, phone signal is spotty or non-existent and you won't even be able to call for help. Avoid putting yourself in a car with strangers, especially if you're traveling alone.