So you want to travel to Argentina? You're in the right place!

You'll find everything you need to know to travel to Argentina in 2023 including itineraries, insider tips from a local who knows, and everything you need to know before you board your flight.
Explore Argentina by Region
Argentina is officially broken down into 6 touristic regions.
Click on any of the 6 below to read my travel guides for each.
Argentina Facts at a Glance
Where is Argentina? Argentina is in South America in what's referred to as the Southern Cone (the bottom cone/half of the continent).
Size: 2.79 square kilometers, it is the second largest country in South America (after Brazil) and the 8th largest in the world
Capital: Buenos Aires, also referred to as Capital Federal and CABA
Population: 45.81 million, a third of which live in the capital city Buenos Aires
Language: Spanish
Currency: the Argentinian Peso, ARS, denoted with a dollar sign ($). Money is complicated in Argentina, read my Money in Argentina guide for more
Emergency Numbers: 911 for the police, 107 for medical emergencies
Argentina Travel Guide & FAQ's
Below is a long list of frequently asked questions to help you get started planning your trip to Argentina. I link relevant blog posts throughout to give you even more information.
Read through from start to finish or click below to jump straight to your question:
When to Visit Argentina?
First, it's important to remember that being in the southern hemisphere means that the seasons are flipped from the north.
Summer is December-February and winter is from June-August.
Read in more detail:
Like most places, spring and fall are the best times of the year to visit Argentina.
Temperatures are mild and being shoulder/low season you'll have better prices and less crowds in most places from Iguazu to Patagonia and Buenos Aires.
Summer is peak season across the country. Argentines take their holidays in January. Popular destinations are packed and prices are at their highest. If traveling in January and February, book accommodations and rental cars well in advance.
Winter can be a great time to visit as well, in case you're needing to travel during the northern summer holidays. Locations like Iguazu and the Northwest will have milder temps. Patagonia will be perfect for winter sports.
How long do you need in Argentina?
First, there is no such thing as too much time in Argentina.
This isn't a country where you can get by with a day or two in each city, you'll be too rushed.
See fewer places and see them well.
I recommend spending at least 10 days to two weeks in Argentina, minimum. If you have the luxury of more time, take it.
With a week or less, see Buenos Aires + one destination.
Read my post about 10 days in Argentina, it features 7 sample itineraries for you to personalize and build off of.
Things to keep in mind? A lot of domestic flights can require an inconvenient layover in Buenos Aires which adds time, time you won't have if you're on a tight schedule.
So, in short, come for as long as your schedule allows and choose destinations with flights and time requirements that realistically fit into that timeframe.
Don't have a lot of time? Iguazu only needs a couple of days. Mendoza can be done in a few days, as well.
Have more time? Patagonia and Salta and Jujuy in the Northwest are wonderful to explore when you have more days to spare.
And Buenos Aires? Spend 3 days here, minimum (read my 3 days in Buenos Aires itinerary). 5 if you want to add in day trips. You won't be bored with at least a week here.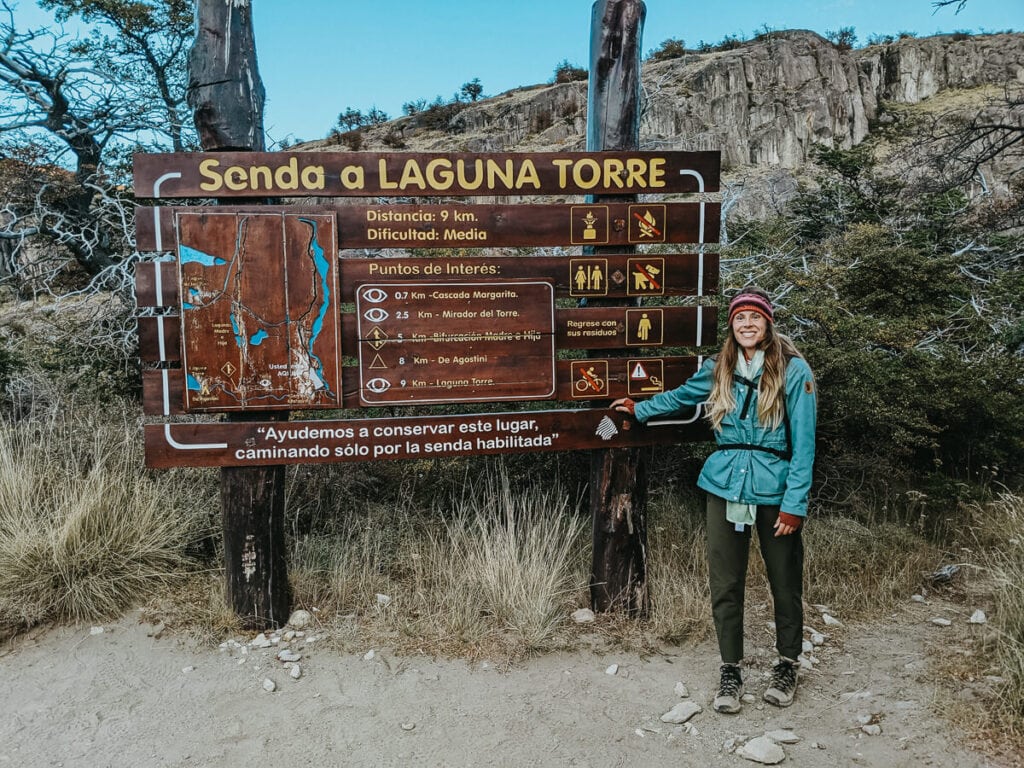 What to Pack for Argentina?
When packing for Argentina, bring layers and pack according to where you're going.
Fashion here, even in Buenos Aires, is a stylish casual. You'll be fine with jeans/shorts, t-shirts, and sneakers. Avoid high heels due to the cobblestones (a wedge will be much more comfortable). For a nice dinner or tango show, a light dress or button up for men is fine (no need for a tie or jacket).
In Patagonia, pack layers. You could experience any season at any time of the year. We've seen snow in summer in Ushuaia and needed shorts in early Spring in Bariloche. Pack layers to be prepared for anything.
The Patagonian wind is also infamous. Pack a windbreaker and scarf at any time of the year.
In Iguazu you'll want light clothing for the heat and quick dry clothes in case you get drenched by the falls. Pack shoes with traction (I like my Teva sandals for this) for the pathways.
For hiking in the south, hiking shoes are good enough in El Chalten (especially in summer and spring when you'll be hot on the trail). Waterproof boots are a good idea in Ushuaia where it can be very, very muddy. I recommend hiking poles to save your knees on the way down.
Read More: My Complete Argentina Packing Guide
How to get a SIM card in Argentina
The three main phone companies in Argentina are Personal, Movistar, and Claro.
It's most convenient to pick one up in Ezeiza (the international airport) on arrival. Personal has a stand in arrivals outside of customs (land side). You'll need your passport to set up your new SIM card.
Using a local SIM is ideal if you'll be in Argentina for a longer trip as data here is very cheap.
Alternatively, you can use an eSIM that you purchase and set up before arriving. This removes any hassle of having to set up a new SIM on arrival. For this I recommend Airolo.
For both options you will need to have your phone unlocked by your provider before leaving home.
Beyond The Blog: Facebook & Consultations
I have a wealth of information on this blog, but if you either can't find your specific destination or question answered anywhere on this site, I've got even more resources for you:
Join Argentina Travel Tips, a Facebook group I run alongside this blog. It is a constantly growing community of 12,000 fellow travelers. Search the group for already existing threads and ask your questions to get advice from people who have been there.
Book a private consultation with me, I offer personal video calls to help readers work out the kinks on their itineraries, give advice on where to eat and what to do, think of me as your friend in Argentina!
Do you need travel insurance in Argentina?
While travel insurance is not a legal requirement to travel to Argentina, it is always a good idea to travel insured.
You never know what might happen abroad and travel insurance covers everything from medical bills to lost luggage to (in the absolute worst case of all worst case scenarios) repatriation of your body.
For less than $50 dollars it can save you literally thousands.
I recommend SafetyWing for travel insurance, it's very affordable and easy to set up.
Airlines & Domestic Flights in Argentina
There are 3 airlines operating domestic flights in Argentina: Aerolineas Argentinas, FlyBondi, and Jetsmart.
The latter two are budget airlines so take into account additionals like checked baggage fees, etc. when comparing costs.
When looking for flights, be flexible when working through your itinerary.
First see what direct flights are possible. Iguazu to Mendoza or Salta is common, for example. Mendoza to Bariloche, as well, but perhaps not all 7 days of the week.
Bariloche to El Calafate has a direct flight only in high season (summer), other times of the year will require you to backtrack to Buenos Aires for a layover.
All of this takes time and planning.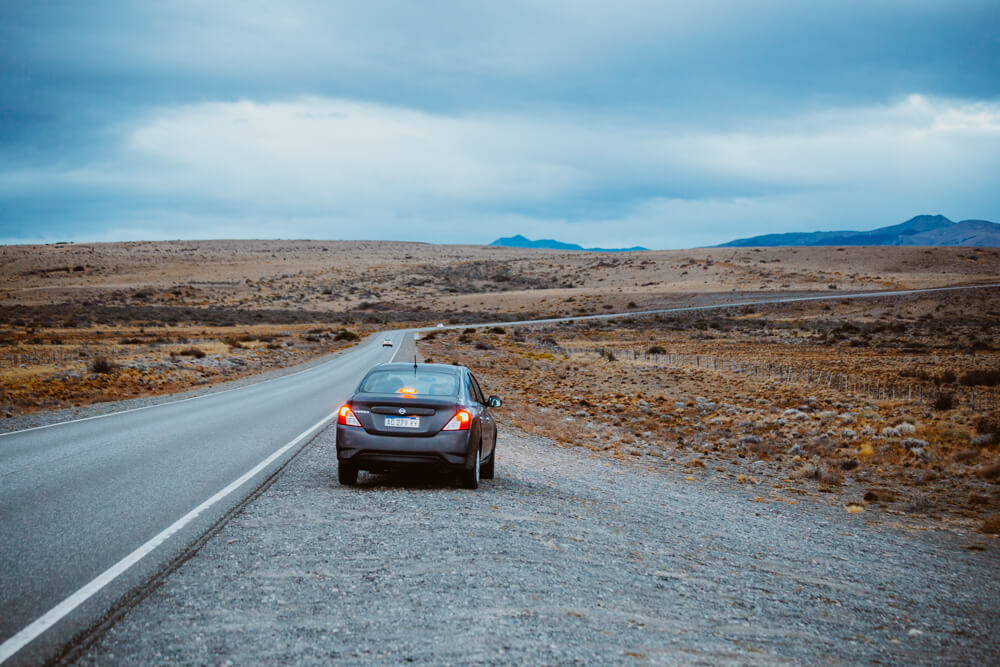 How to get around Argentina?
Argentina is a large country and getting around it is no small feat. Here's how to get from A to B:
FLY | The easiest and often the cheapest, book a flight to cover the long distances between destinations.
LONG DISTANCE BUS | Bus travel is very common in Argentina, check Central de Pasajes and Plataforma 10 for routes and prices. Book full cama/cama suite seats for lie flat seating, fundamental to survive the 10-24 hours long trips.
ROAD TRIP | I LOVE a road trip in Argentina, as this country's beauty lies in the countryside far from the cities. Just know that with distances being so large it can be cost prohibitive or flat out not allowed by the agency to rent a car in one destination and return it to another one far away.
HITCHHIKE | Hitchhiking in Argentina is very common, read more here. Be prepared for long waits, though, as you can be waiting for hours to be picked up on isolated desert highways.
TAXIS | Taxis are very affordable across the country. Remis services (private cars with set rates instead of meters) are very common and trustworthy. Ask your hotel/Airbnb for a local remis company they recommend.
RIDE SHARES | Ride sharing apps are popular in Buenos Aires. Cabify is my favorite as it's legal. Uber and Didi are both here as well but never fully legalized their presence. Uber is also in the city of Mendoza.
PUBLIC TRANSPORTATION | Public transport is great throughout all major cities. Buenos Aires has a well connected subway (SUBTE) system, buses, and trains. Bariloche is easy to navigate by bus, as well as Mendoza.
TRAINS | Travel by train isn't common in Argentina but is possible for a few select destinations, read about train travel in Argentina to learn more.
SUBE CARDS | To use public transportation in Argentina, you'll need a SUBE card. You cannot pay with cash. You can buy your SUBE in most Subte/train stations and some kioskos. As of early 2023 they have been hard to find thanks to a random plastic shortage. Check major subte stations for the best chance of finding one .
Eating in Argentina: What to Expect?
Is there more to Argentina than just the red meat and red wine?
Oh you bet your hat there is (although both of those things are pretty spectacular).
Lamb in Patagonia, king crab in Ushuaia, and surprisingly tender llama in Jujuy, there is a lot to try here.
Italians heavily influenced Argentine cuisine as well, so look for fresh homemade pasta and incredible ice cream just about everywhere you look.
Read all of my food guides to eat well in Argentina:
Tipping in Argentina
In restaurants and cafes tipping 10% is the norm.
Leave your tip in cash as you can't add it onto your credit card bill like you would in the US.
I've been asked if its better to tip in dollars, but for small amounts like your tip for dinner I'd leave pesos.
You'll see cubierto on some bills. This is a fee charged by some restaurants as a cover charge and it is supposed to cover bread, water, and the like. Your waiter does not receive any of this money and it does not take the place of your tip.
Tipping for large events like a day with a private fishing guide or driver can require a larger tip (assuming you had a wonderful experience!). In these situations you can leave 20-30% to thank your guide for their time and expertise. If it's a large amount, dollars are acceptable and welcome for this.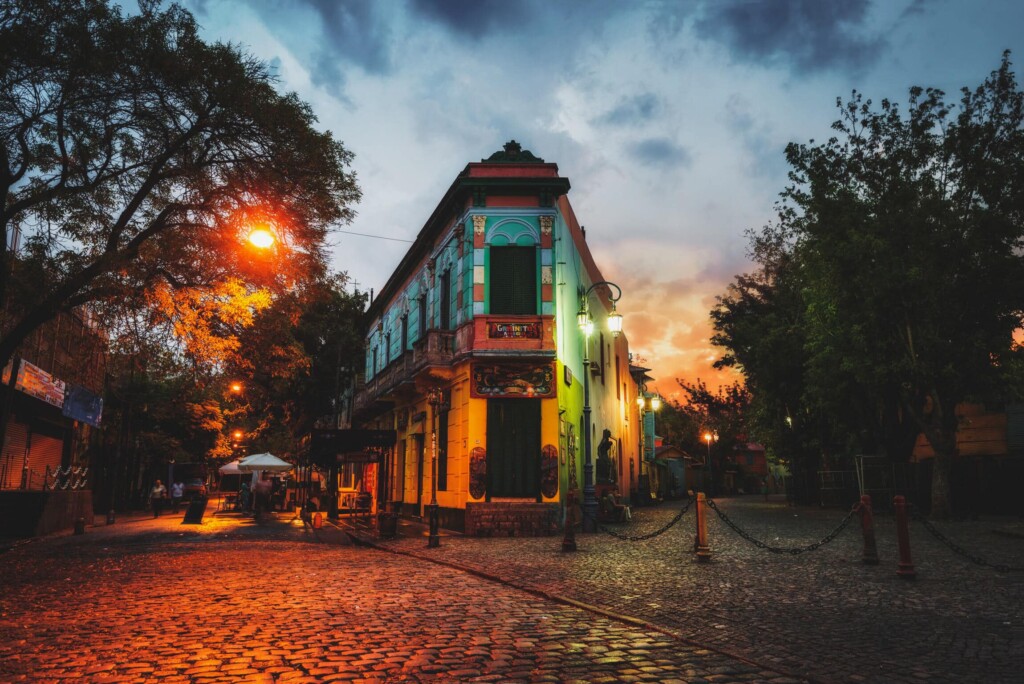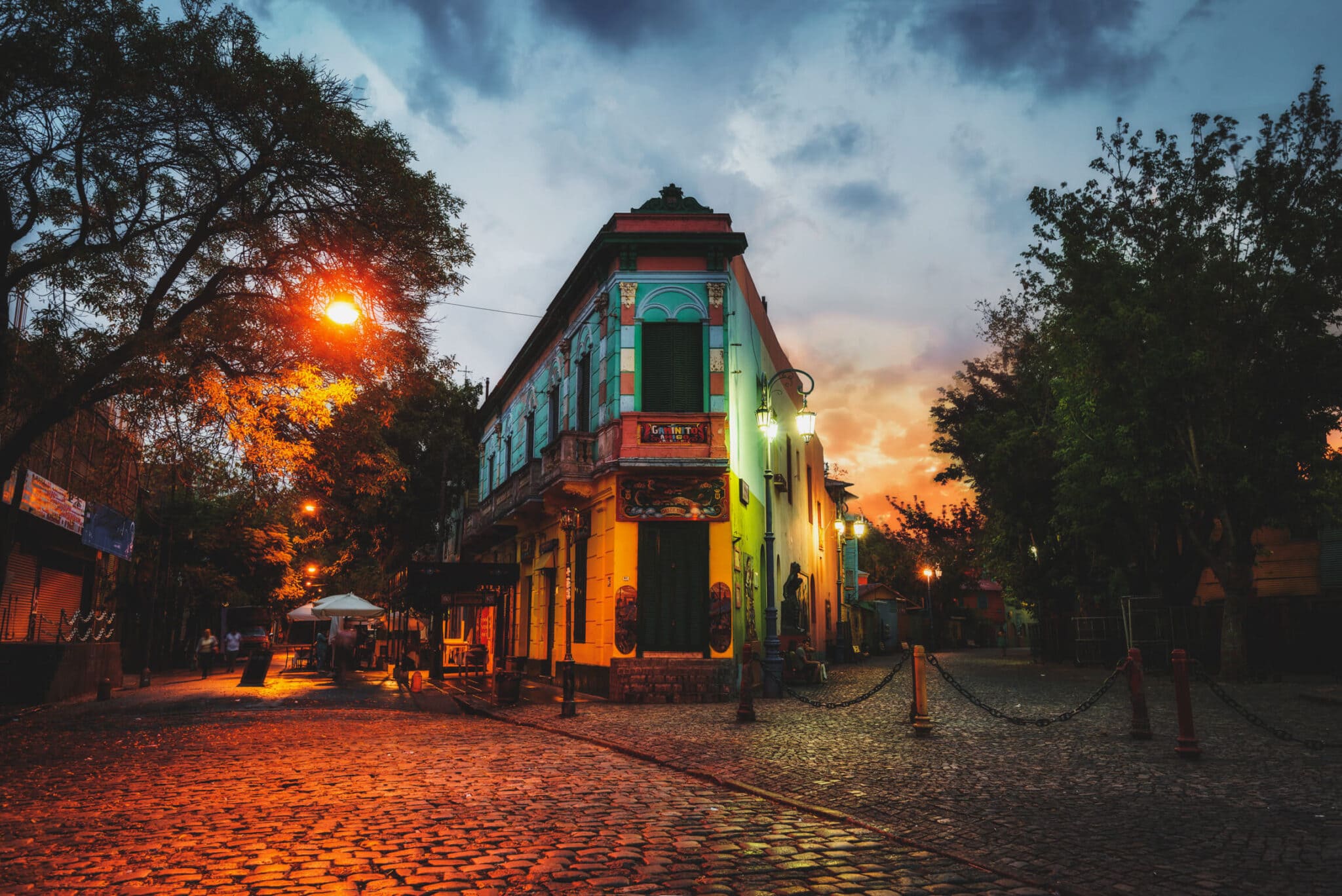 Is Argentina Safe?
Overall, Argentina is a very safe country. After over 13 years of living here I have never had any issues.
Buenos Aires is a large, metropolitan city and you should treat it like any other large city.
While in Buenos Aires (and same with Mendoza, Rosario, Cordoba), be careful of pickpockets, petty crime, and minor tourist scams (like you'll encounter in most areas of the world).
I have a full article about safety in Buenos Aires for more information.
Once you leave Buenos Aires, it is mainly rural landscapes and small cities. People are familiar and helpful.
Argentina Safety Tips:
Protests are common and a part of everyday life in Argentina. In general, they are non-violent and nothing to worry about but, in an abundance of caution, stay on the outskirts in case you need to make a quick exit if things get rough.
Small towns are very safe. You may not find much English spoken but you will find people eager to help. Still, take care not to leave your belongings unattended.
Driving is safe in Argentine but distances are long. Make sure you have a spare tire and know how to change it if going on a long road trip.
Hitchhiking is common with backpackers but use your best judgment here. In many rural areas of Argentina, phone signal is spotty or non-existent and you won't even be able to call for help. Avoid putting yourself in a car with strangers, especially if you're traveling alone.
Argentina Travel Resources