The healthcare system in Argentina is notably one of the best in Latin America.
If you are concerned about what will happen if you get sick or injured here, don't worry. You'll be in great hands.
And I would know. I've spent five days in the hospital with pneumonia here, done fertility treatments, had a baby, endured a root canal and countless dental treatments, and basically used every ounce of care my local insurance plan provides.
I am a fan of healthcare here.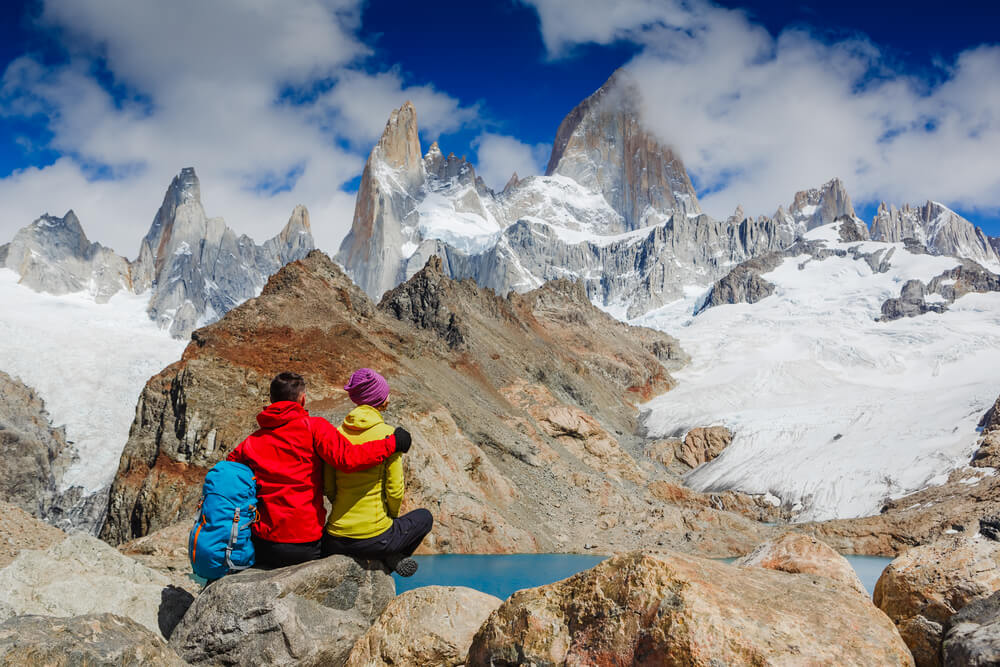 QUICK NOTE: This post contains affiliate links and Sol Salute may receive a commission for purchases made through these links, at no extra cost to you.
Do you need travel insurance in Argentina?
If you're wondering whether you need travel insurance in Argentina, the answer will strongly depend your specific plans.
Are you planning to move here and live as an expat? Then I recommend purchasing a private health insurance plan once you're here. For more information read my living in Buenos Aires guide.
If you'll be on vacation or passing through as a digital nomad then yes, travel insurance is always, always, always a good idea.
Argentina Travel Insurance Required: COVID Update 2022
Updated as of January 24, 2022
Currently, you are legally required to have travel health insurance that includes COVID coverage to enter Argentina.
Also, travelers must be fully vaccinated and the second dose has been given 14 days before arrival in Argentina., must provide a negative PCR taken within 72 hours of departure and fill out the declaracion jurada (sworn statement).
Health insurance that includes COVID coverage is a requirement. For that, I recommend SafetyWing's Nomad plan.
A detailed list of requirements can be found on the US Embassy website
Why Get Travel Insurance for Argentina
Even though it's an entry requirement at the moment, it's always been a good idea to travel insured.
Anything can happen and even though we might disagree, we're not invincible.
Besides covering emergencies like broken bones (it happens, my mother fell off a horse at an estancia and broke her arm!), unexpected illness, and even emergency evacuations, proper travel health insurance plans also cover things like lost luggage, trip delays, and theft.
So even if you don't envision yourself falling down a mountain and requiring life flight, you may very well need help with a delayed flight or stolen phone.
Because theft in Argentina is a real concern you should take into account. I find it to be as safe as all major cities, but pickpockets and quick, petty theft are common.
Don't leave your hotel with your passport, all your valuables, etc. And for those you do take, be insured.
Read More: Is Buenos Aires safe for tourists?
The Best Travel Insurance For Argentina
At the moment, the best Argentina travel insurance is SafetyWing.
Luckily, they are affordable at only $42/month, taking away any remaining excuses.
They include COVID in their coverage which is a legal requirement to enter the country as a tourist at the moment.
Most notably, along with testing and medical expenses, SafetyWing covers up to $50 a day for quarantine expenses for up to 10 days. It may not sound like much but in Argentina, $50 can cover most Airbnbs.
Quarantine coverage is a benefit you won't find in most plans (and with most cases these days being mild, it might be the biggest expense you encounter if you get COVID abroad).
The travel coverage is also excellent covering trip interruption, lost baggage, travel delays, and evacutions.
The only downside is the high deductible of U$250. That is a big number for Argentina but if you're using travel medical insurance in an emergency, you may very well meet that number.
Use the calculator below to calculate a plan for your upcoming trip.
Argentina Travel Resources