If you're considering moving to Argentina, then I'm here to tell you that you're making a great decision!
I've been living here for nearly 12 years and I still love it!
It's a wonderful place to call home.
Argentina is a welcoming country for expats.
It is so diverse that it's possible for everyone to find a place to fit in whether you want a secluded mountain home or an apartment in a bustling metropolitan city!
Here's a list of the best places to live in Argentina.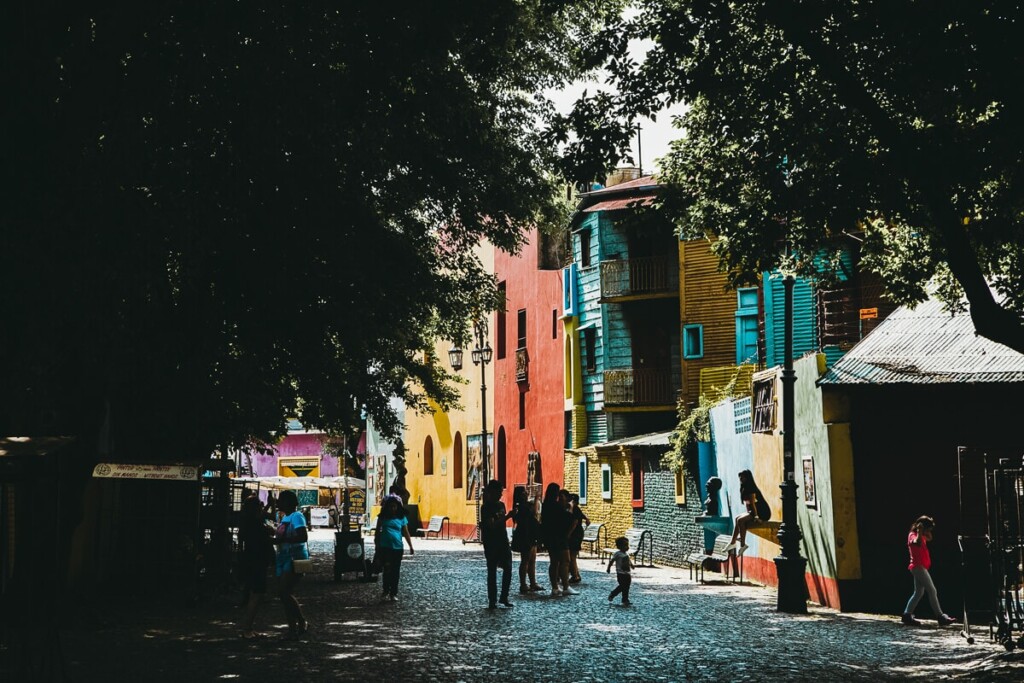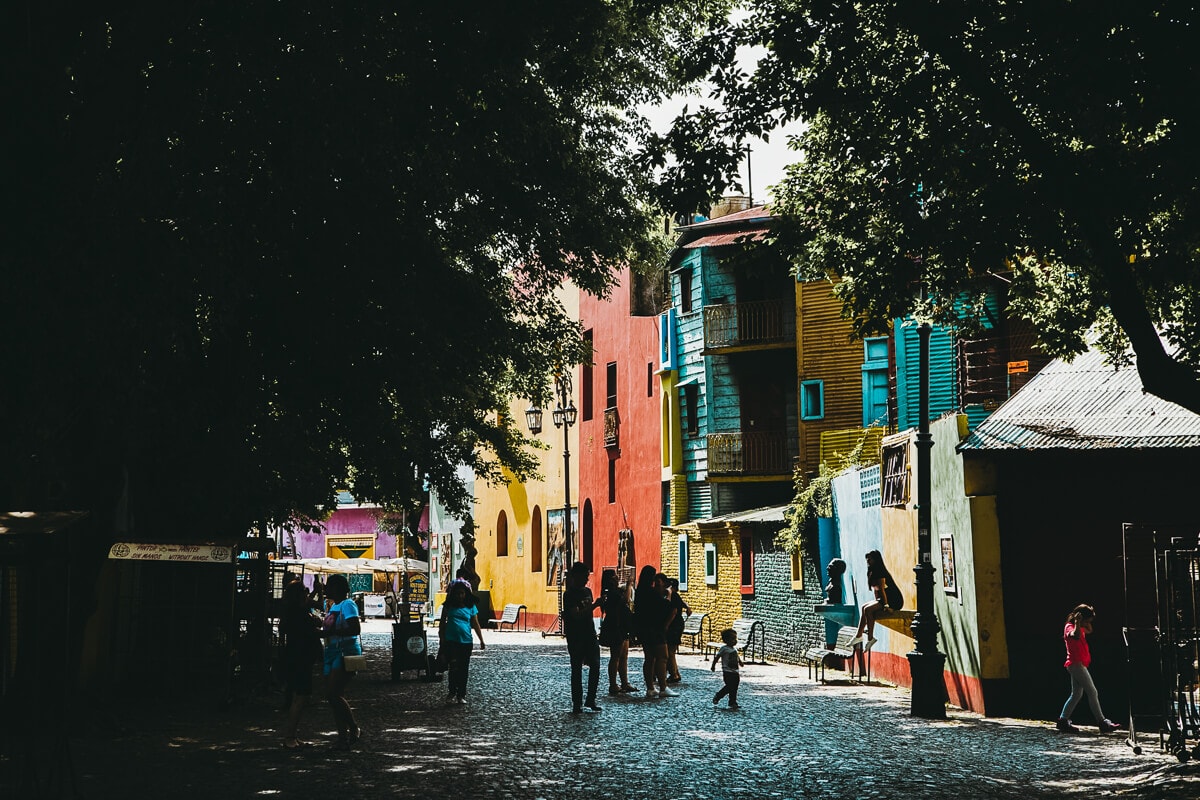 QUICK NOTE: This post contains affiliate links and Sol Salute may receive a commission for purchases made through these links, at no extra cost to you.
The Best Places to Live in Argentina
After nearly 12 years in Buenos Aires my feet are getting a bit itchy. I'm tiring of the city life and the restless spirit that brought me here in 2010 is ready for a new place to call home.
But I love Argentina and am not ready to leave it anytime soon. I find myself daydreaming of regular weekend winery lunches in Mendoza or daily hikes in Patagonia.
Wondering where to live in Argentina?
This is the post for you!
Because believe me, I spend plenty of time thinking about it myself…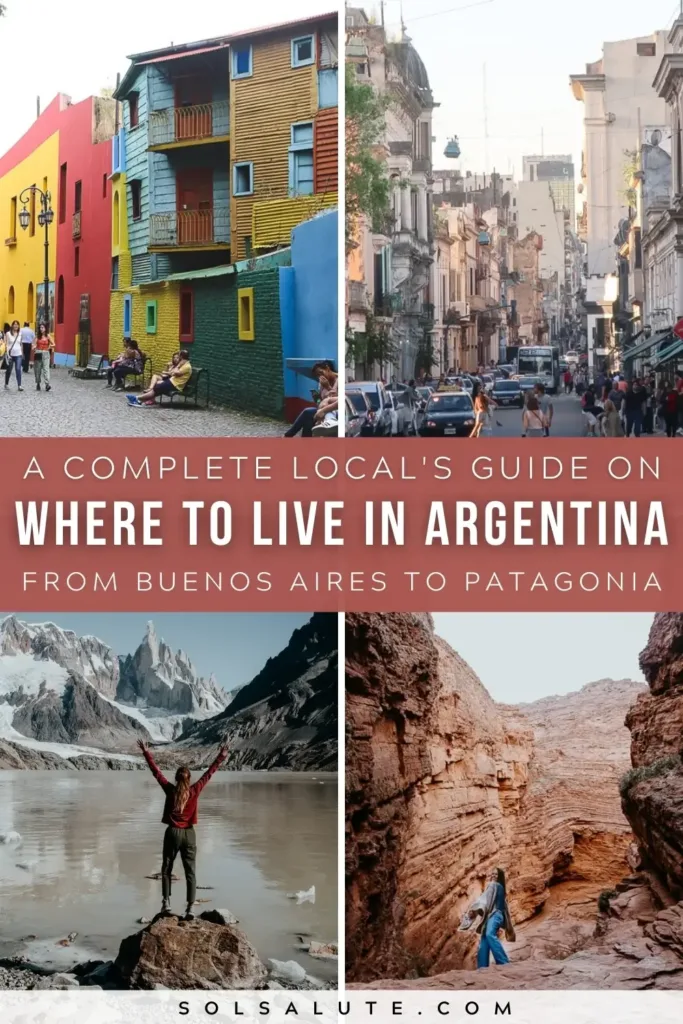 1. Buenos Aires
First and foremost, let's start with the obvious. The most common and popular place to live in Argentina is its main city: Buenos Aires.
It's the best place to live in Argentina for both locals and foreigners alike: nearly a third of the entire country live in or around Buenos Aires!
If you want to be where the action is, this is where you want to be.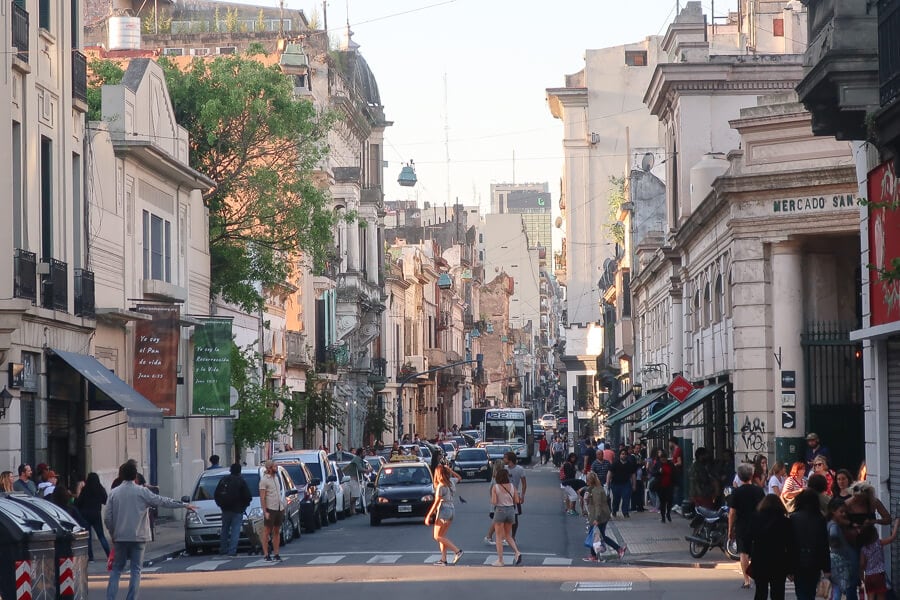 Buenos Aires has the most job opportunities (which is what brings most Argentines here). It's also where the "culture" is (theater, the ballet, restaurants, nightlife) and where you will find the most fellow expats to connect with.
There is a huge network of expats and digital nomads in Buenos Aires. While it can be hard to make friends with locals in a new country, you'll have no shortage of friends here. Facebook groups like the BA Expat Hub are excellent places to connect with fellow newcomers.
Now, where to live within Buenos Aires?
Palermo is the trendiest neighborhood with boutiques, bars, and cafes. Most expats live here and it's a great place to try out when you arrive. Other neighborhoods include grungy, colonial San Telmo, residential Belgrano, and posh Recoleta.
Read More of My Buenos Aires Resources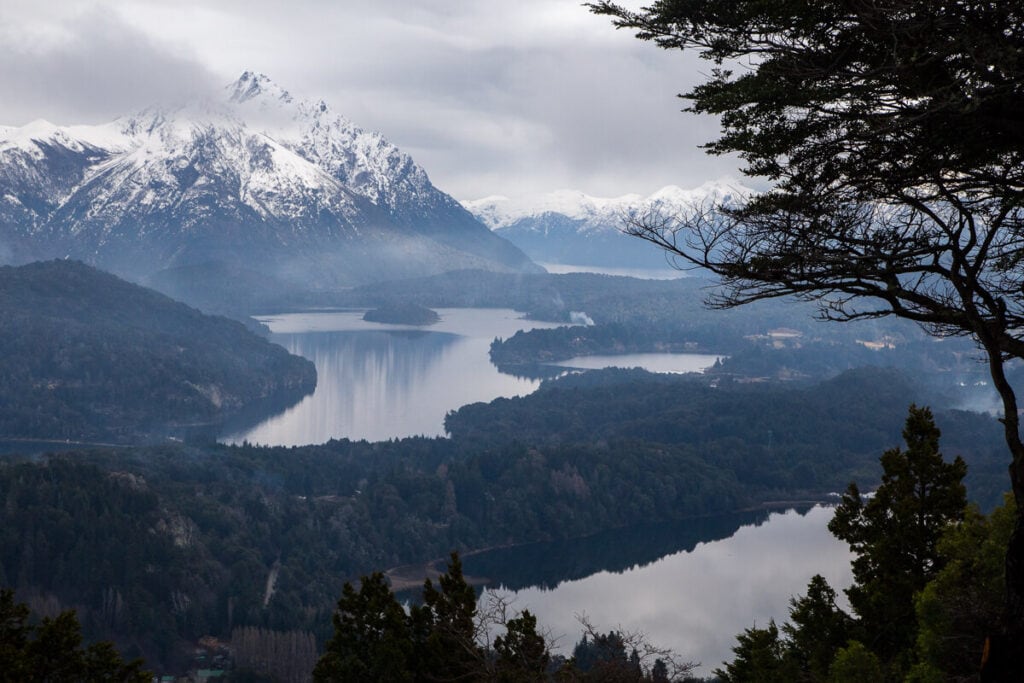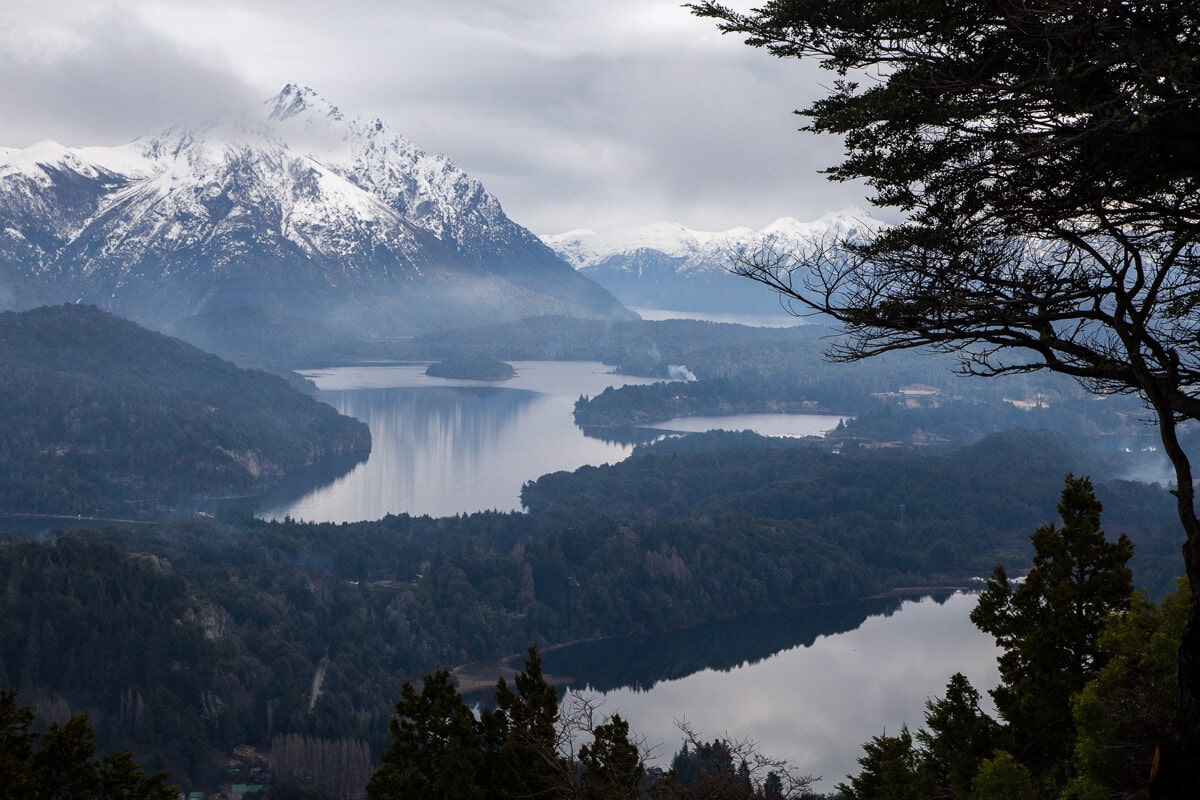 2. Bariloche & Northern Patagonia
One of the most beautiful places to visit in Argentina is Patagonia so it should be no surprise that it's also one of the best places to live.
Northern Patagonia in particular is a great place to relocate to. Bariloche is the largest city here and the most popular among expats.
This is a great area to raise children (and has particularly caught my eye recently after having our first child in Argentina!). You'll be blessed with four proper seasons. Imagine yourself going on hikes in the summer and enjoying Argentina's best ski resort in winter!
Other towns nearby that you could consider for a more secluded life are El Bolson (to the south) or San Martin de los Andes (to the north). Both are very popular among tourists but are much smaller than Bariloche.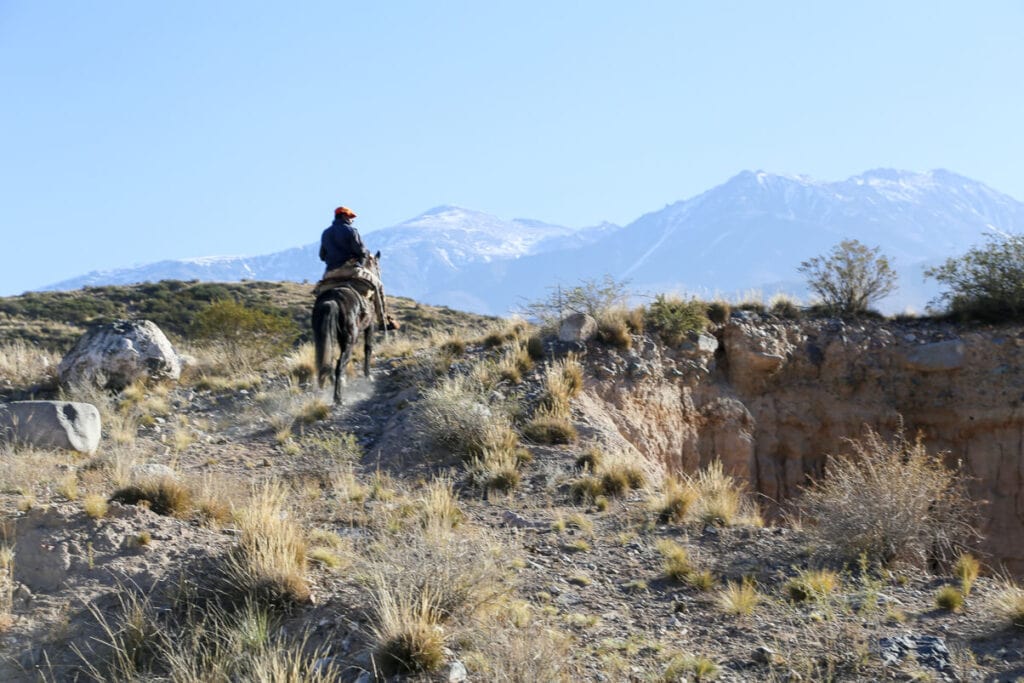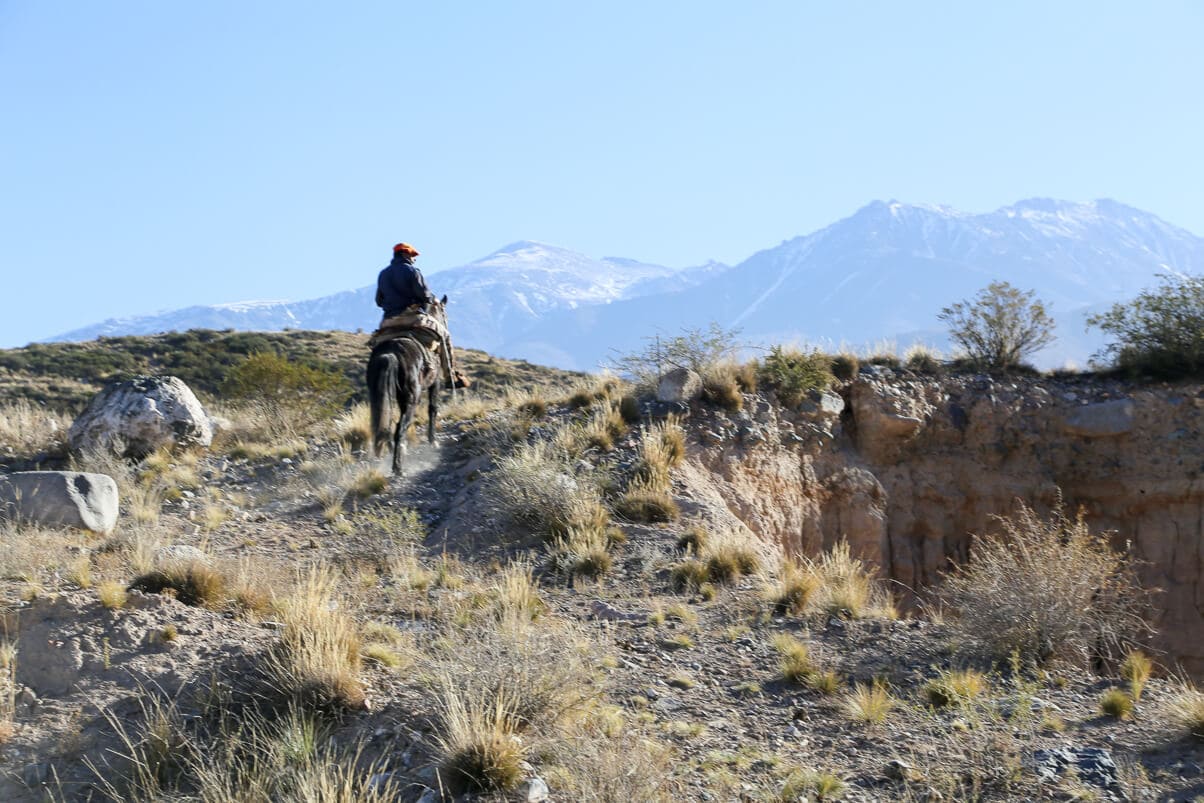 3. Mendoza
There's more to Mendoza than just wine but really, does one need another reason to live there?
Kidding. (Mostly).
Mendoza is great place to live in Argentina. The city is large and has a lot to offer as far as schools, medical care, and an international airport.
The surrounding countryside is what tempts me most about the idea of living in Mendoza.
Mendoza's best wineries ensure you'll have plenty of entertainment and cultural options despite living outside of Argentina's culture hub, Buenos Aires.
There is a lot to do for outdoors lovers as well with hikes in the mountains, white water rafting, and multi-day horseback excursions into the Andes.
Living in Mendoza has a lot to offer for those looking for a good blend of city/traditional Argentine campo life.
Another great option for is San Rafael, a smaller city three hours south of Mendoza. It has a lot of stunning outdoors activities in the Atuel Canyon area and its own beautiful wine region.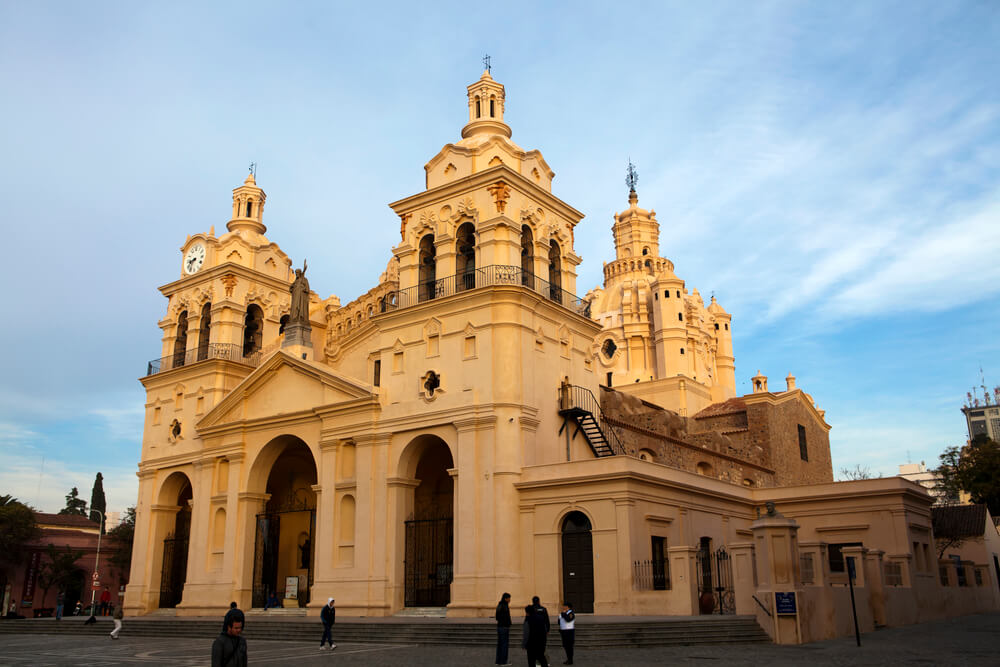 4. Cordoba
Cordoba is Argentina's second largest city. It is a university town with the lively nightlife that comes with that. In Cordoba you'll have great restaurants, cultural offerings, and museums.
It is the ideal option for the expat who wants to live in a city but still feel like they went off the beaten path (the beaten path that is Buenos Aires).
The province of Cordoba is gorgeous. There are mountains and small villages galore to spend your weekends.
This region of Argentina was heavily settled by German immigrants so you'll find some of the country's best beer and enjoy tradicional German fare along with your asados.
Villa General Belgrano is home to one of the world's biggest Oktoberfests outside of Germany and in tiny village La Cumbrecita you'd be forgiven for thinking you woke up in Germany.
Living in Cordoba allows you to spend plenty of free time swimming in crystal clear rivers and hiking in the mountains.
Related: The Most Beautiful Places in Uruguay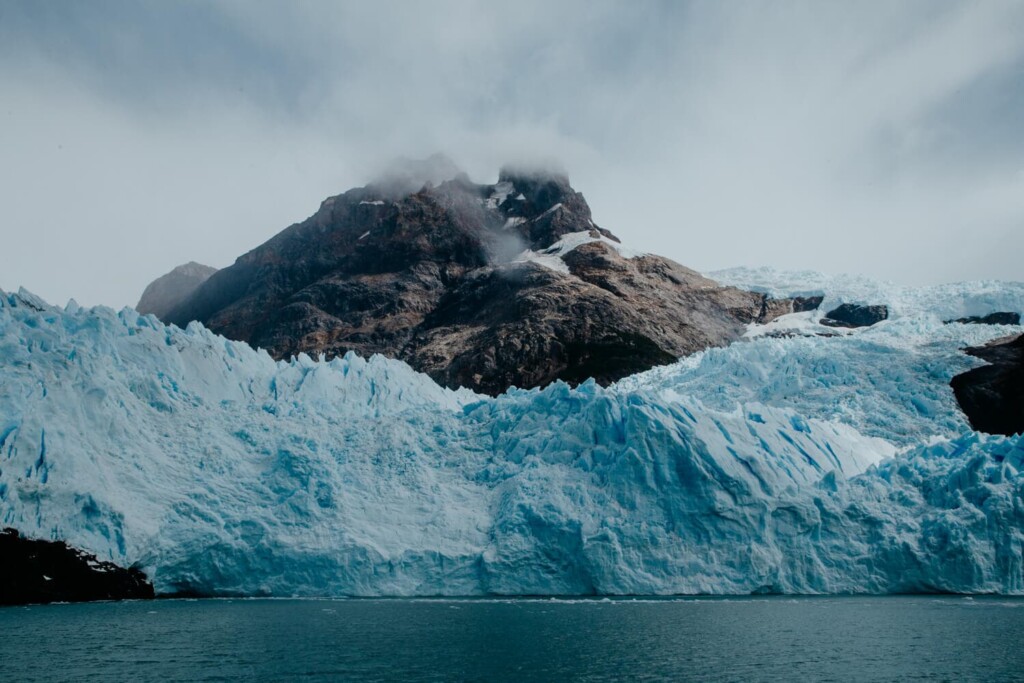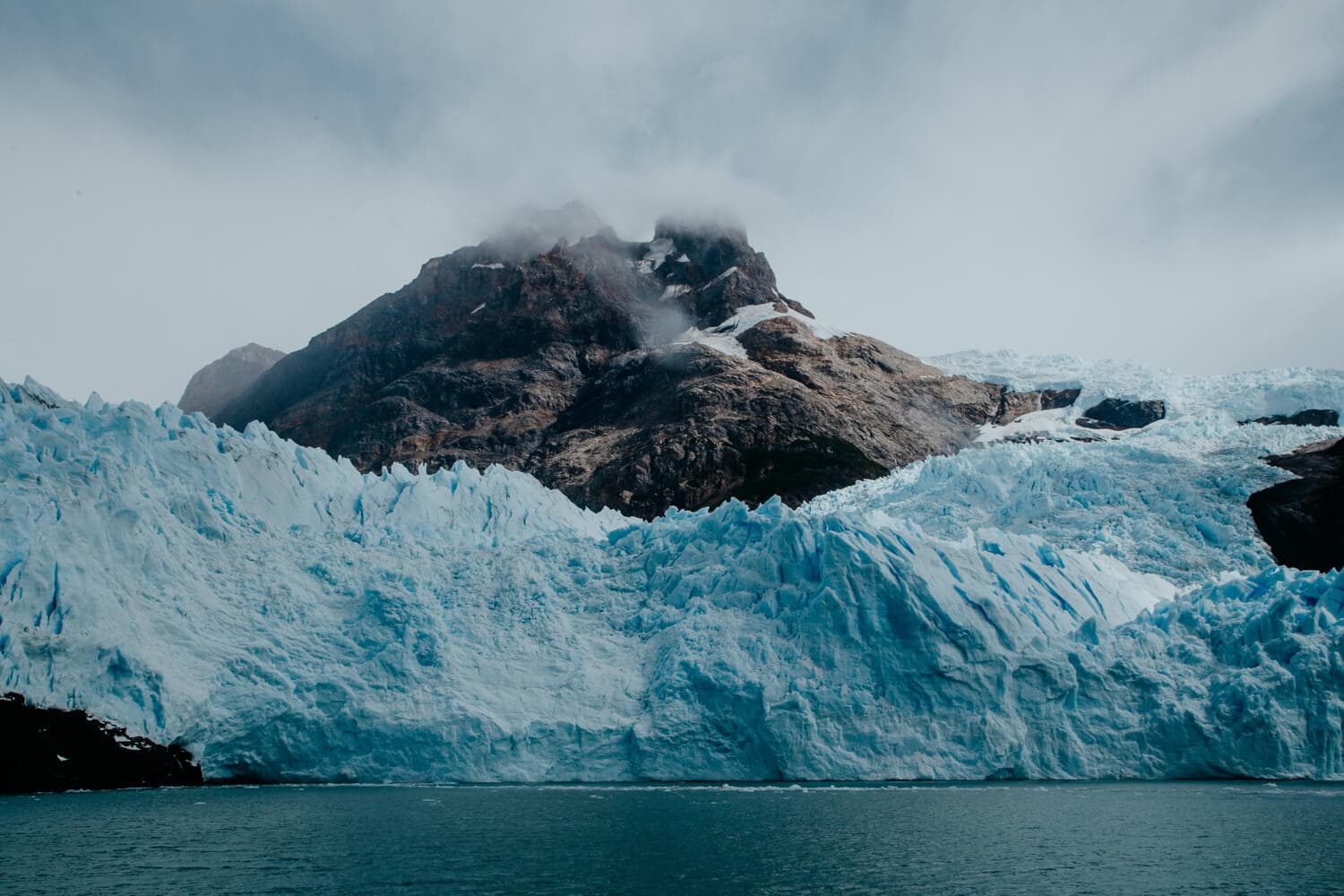 5. El Calafate & El Chalten
El Calafate is a great place to relocate if you LOVE the outdoors.
Jobs here will be limited to tourism unless you arrive with your own job and work remotely. With harsh winters, you can expect to be here seasonally, traveling to warmer climates from around June-August.
You can apply for jobs at local hostels or a ranch to spend a season in Patagonia's most beautiful and wild region in the Parque Nacional de los Glaciares.
El Calafate is famous for its glaciers and El Chalten is best known for being the hiking capital of Argentina.
If you want to live somewhere secluded and still wild, this is it.
Tip: Don't forget that seasons are flipped here in the southern hemisphere. Warmer months are from September through March.
Read Next: The Pros & Cons to Living in Argentina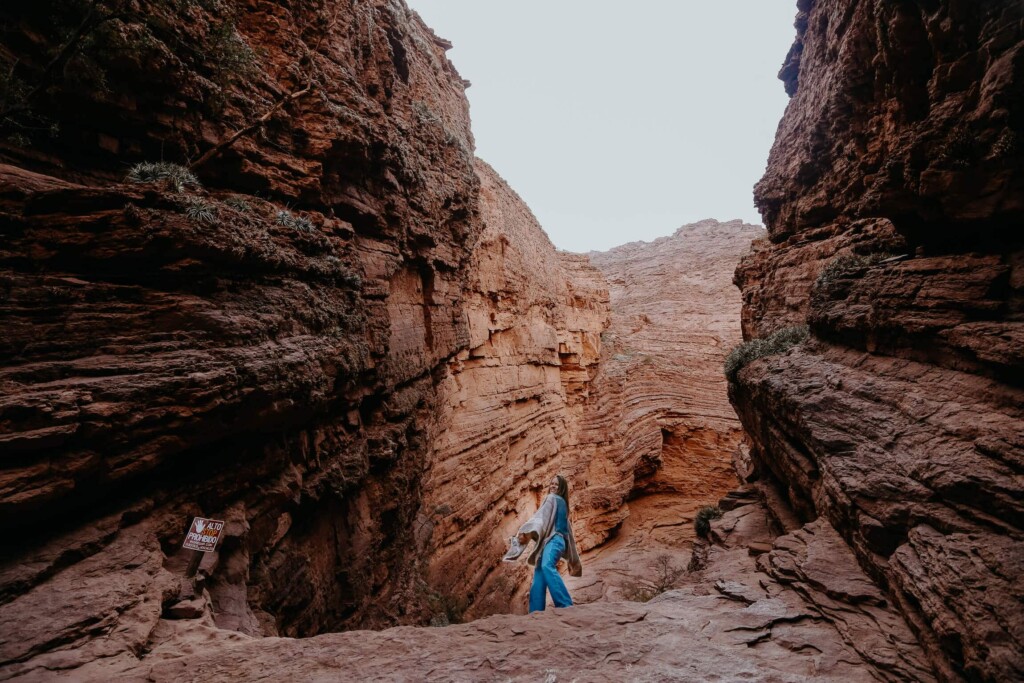 6. Salta
Salta in Argentina's rugged northwest is one of the most beautiful areas in the country. In fact, it's nickname is exactly that: Salta La Linda.
Choosing to live here will take you far off the beaten expat path.
Along with the natural beauty, it's a very affordable place to live if you arrive with savings in dollars or euros. If you need a job here look for something in tourism, a major industry in Salta.
With stunning canyons, Argentina's second largest wine region, and charming historic towns there is no shortage of things to do in Salta.
Where to base yourself in Salta?
The main city of Salta will have the most opportunities with a large number of tour operators based here. It's a small city with gorgeous colonial architecture.
For smaller towns take a look at Cafayate, home to some of the countries most stunning high altitude wineries, or Cachi, one of the best maintained historic towns in the country.