who Am I?
I'm Erin, I'm the type-A traveler behind Sol Salute. I'm an expat traveler. Never a fan of living out of a suitcase, I've always preferred to uproot completely, building a home in a new city.
I use my home base of Buenos Aires (Spain and the USVI before that), to plan epic vacations.
I plan every detail and exhaustively research each trip, plotting out maps of each empanada house, taco truck, and winery to plan my itinerary around.
Sol Salute was created as a place to share my research with other like-minded travelers.
My informative itineraries and guides answer every question I had while doing my own planning as well as the mistakes I made, things I would have done differently, and personal anecdotes.
All of this combined with high-quality photography inspires thousands of fellow explorers to follow in my footsteps.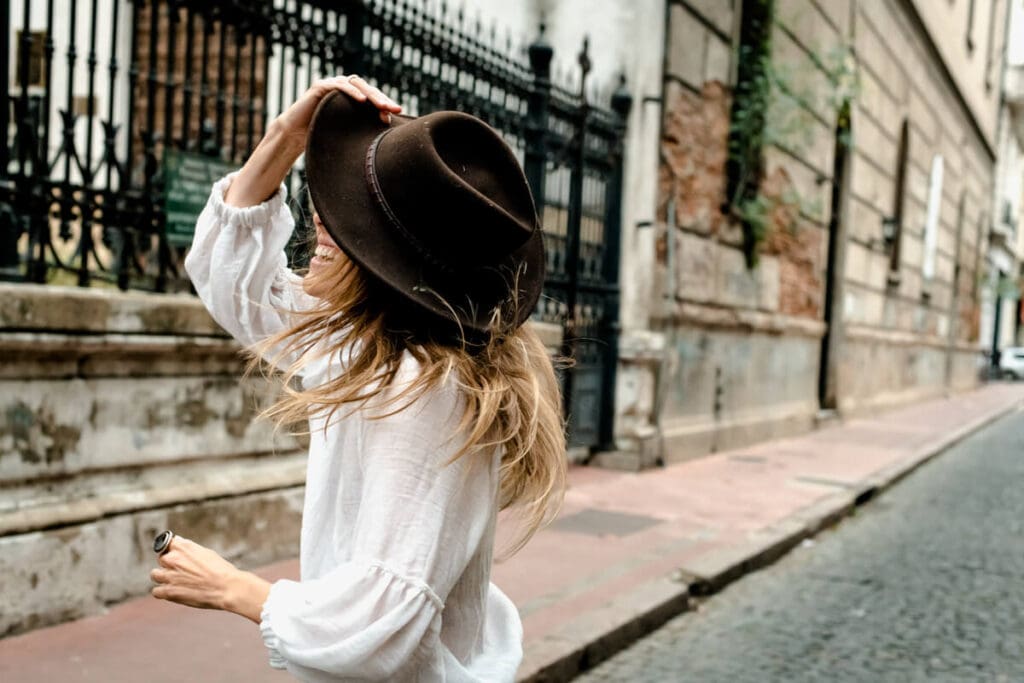 Why work with me?
With the internet at our fingertips, we are now our own travel agents.
Gone are the days of pouring over guide books or letting a professional build our itinerary.
Travelers in 2022 have taken control, using websites like Sol Salute to plan every detail of their vacations.
By working with me, your brand or destination will be given access to these travelers.
They are your target clientele.
Important Numbers
Average Monthly Page Views: 41,000
DA: 35
Social Media Following: 13,131
Who's Reading Sol Salute?
Last updated | July 2022, reflecting an average of the previous 3 months
Top Locations
United States – 57%
Argentina – 8%
Mexico/Canada – 8%
Europe – 9.3%
Age
25-34 – 28%
35-44 – 21%
18-24 – 17%
45=54 – 15%
Gender
Female – 56%
Male – 44%

Previous Work & Testimonials
Here are examples of previous collaborations and sponsored content.
I'd love to work with you in a similar way to promote your destination, property, or activity!
Be Part Of My Travel Narrative
Get in touch with me, I'd love to hear from you.
Send me an email at erin [at] solsalute [dot] com with your ideas on how we can work together.
I'll get back to you as soon as I can.
Any emails for link placements will be ignored. I will not mark sponsored content as nofollow or hide the sponsored relationship. I do not sell links.