Antarctica was somewhere I always wanted to go because simply, I want to go everywhere.
You could name the most random destination in the world and I'd probably sigh in sadness that I might not get to see it in person (nevermind that I hadn't even heard of it until five minutes ago).
And despite living in the country that serves as the base for all Antarctic cruises, I didn't think a trip here was within reach for me.
At least not yet, I just assumed it was out of my budget.
But in reality, early bird and last minute deals abound if you know where to look and have a bit of flexibility.
When the guys at Wayfinders reached out to me last year it opened up a whole new world of opportunity, or better put, a whole new continent…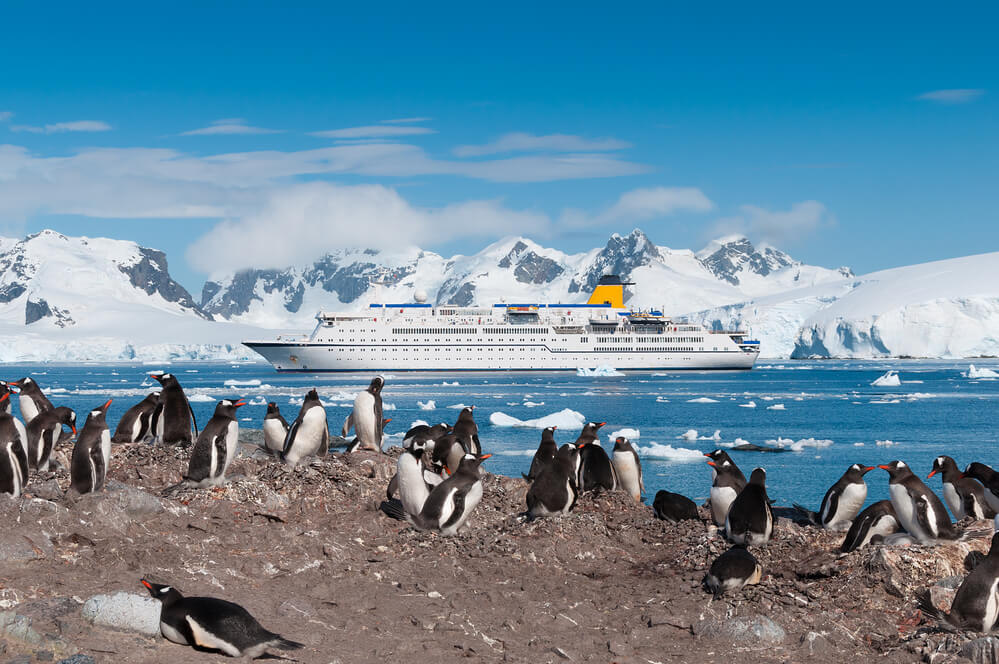 QUICK NOTE: This post contains affiliate links and Sol Salute may receive a commission for purchases made through these links, at no extra cost to you.
How to Visit Antarctica: What to Know
Now Antarctica is majorly on my radar.
With two kids under 3 I'm going to have to wait just a tad bit longer but as soon as I can leave the youngest with her papa, it's Antarctica for me.
Wayfinders is an agency specializing in polar adventures.
Its owned and operated by three men from Patagonia and living here in Argentina I love to support local businesses, and you'll find no one more passionate about Patagonia and Antarctica than those who are from here.
I asked Luciano at Wayfinders to answer some questions that come to mind when I think about how to travel to Antarctica.
He has kindly answered them all below, making it all seem a lot less daunting and lot more of an adventure within reach.
If you're interested in an Antarctic adventure, reach out to Wayfinders to see what deals they can arrange for your dates or simply sign up for their email list to stay on top of deals as they come up.
Keep reading to get the basics on Antarctica!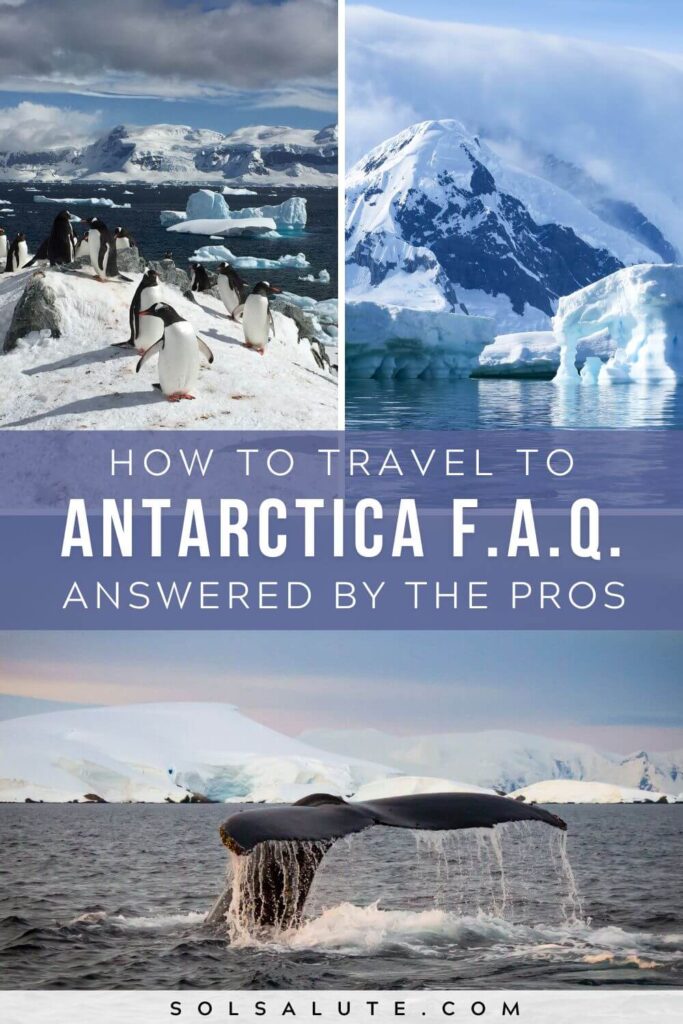 When is the best time to go to Antarctica?
The Antarctic season goes roughly from late October to the end of March.
The best time to go will depend on different considerations, and we always try to fit the needs of our passengers based on these considerations.
October, November and early December use to be good month for those who want to buy in advance and aim to get an early bird discount.
On the same page, if you happen to be in Argentina or even better, Ushuaia, during this period, you can also try to get a last minute offer: they are abundant at the beginning of the season.
The peak of the season begins a little before holidays and last until the end of January.
From then on, opportunities to find good deals increase drastically.
Weather wise there are not significant differences along the season.
In terms of wildlife, you can identify two main attractions among the diverse Antarctic fauna:
If you are into penguins, the early months show their colonies at their fullest, and from middle December to middle January you can delight yourself by observing the different kinds of penguins with their chicks.  
In late February and March, the number of penguins begins to decrease and the other star of the White Continent takes over, the whale.
How expensive is a cruise to Antarctica and how can I find the best deals?
When it comes to find a good deal to go to Antarctica, there are two possible approaches: buy early or last minute.
It's important to keep in mind that both early bird and last minute tickets are limited and released for only a certain period of time.
If you want to be notified of these deals as they appear, sign up for Wayfinder's email newletter on their website.
What should I pack for Antarctica?
An easy way to pack is, what you would pack for a ski trip?
Waterproof pants are essential. Otherwise, dress in layers.
Don't forget sunglasses, sunblock, hats, and gloves.
Most Antarctic operators gift their guests a park and lend boots.
Definitely don't forget camera gear and your binoculars (here are my favorite binoculars for viewing wildlife).
Do I need a power converter?
It is always useful to take a power adaptor, like this one.
There are so many cruise operators to choose from, how do I choose the right one for me?
Working with a company like Wayfinders is ideal, we offer dedicated and specialized service, focusing on each and every passenger.
Depending on parameters such as age, budget, special interests, time… we'd look for the most fitting alternative.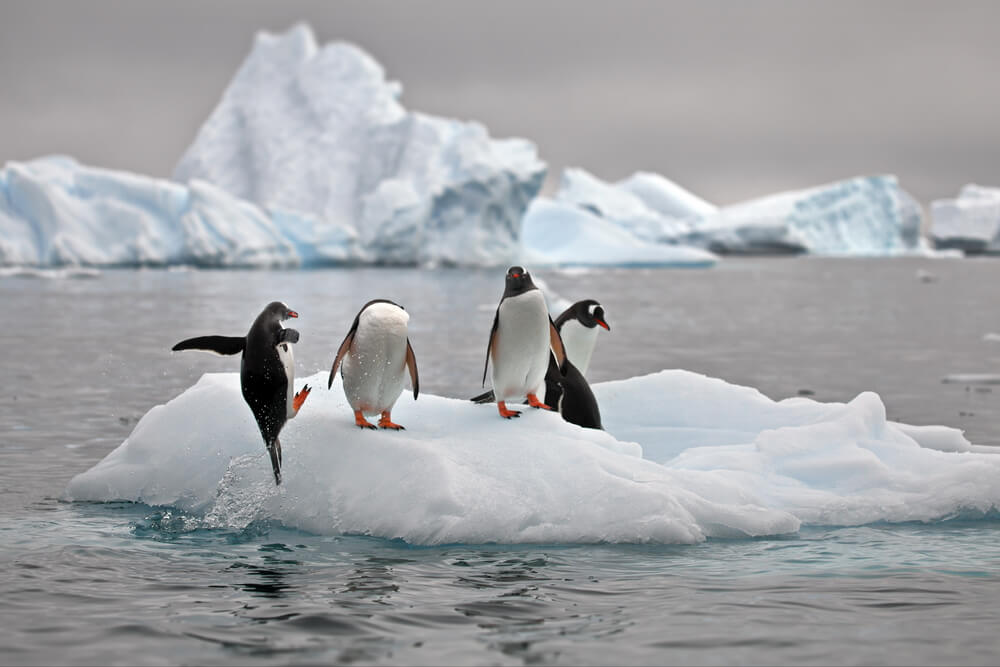 Be honest, is the Drake Passage as bad as it's said to be? Should I bring medication?
Well… to be completely honest, I call it the Dramamine Passage (haha) but that's because I'm not much of a sailor.
With Dramamine, or something similar, you can always go through the mythical and feared Passage with relative peace of mind.
However, from time to time, you don't even need to grab the railing at the main deck while crossing it, it can be as calm as a lake.
Is there a doctor and medical care on board?
Yes, there is always a doctor on every voyage.
Are there visa/passport requirements for Antarctica?
Not at all. Unless your itinerary touches Georgia or Las Malvinas (the Falkland Islands) as some itineraries include these destinations.
Are there age limits or physical fitness requirements?
If the traveler is above 80, a certificate of good health could be required.
Can children go on Antarctic cruises? 
In most cases, kids under 10 years aren't allowed on board.
What sort of activities can one expect on the ship?
Lectures, bird watching, a movie theater, and even dancing can be among the daily activities in most voyages.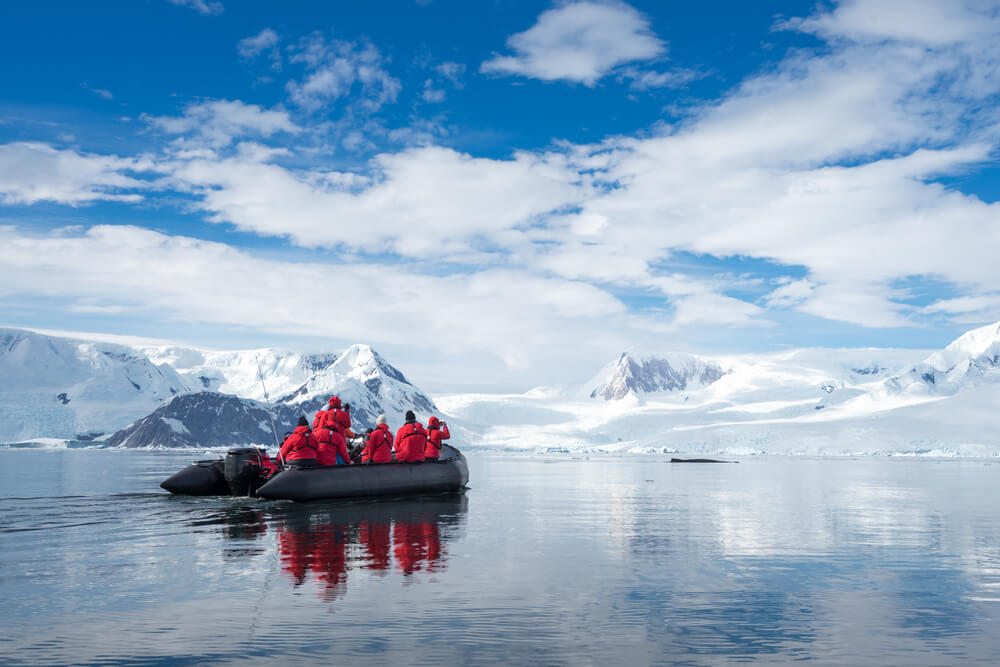 How many landings or much time on the continent can I expect? And with what sort of activities?
In most of the cases you can expect two landings per day, one in the morning and again in the afternoon.
The activities, almost exclusively, are hiking (more like a stroll on Antarctic soil) and cruising.
Often, passengers get to visit a Antarctic scientific base.
In a "post" COVID world, what is required re: immunizations and testing?
From this year on (2023), certificates of vaccines are no longer required.
Is travel insurance required and what do I need to ensure my plan covers?
Yes, travel insurance is necessary.
If it covers trip cancellation, even better and highly recommended.
I recommend SafetyWing for affordable and comprehensive travel insurance.
Hold cold is Antarctica, really?
Not very cold, it can be sunny and very agreeable during the day up to 12-15 degrees (53-60 Farenheit).
At night, temperature dip to minus 3-5 degrees (23-26 Farenheit).
It's rarely colder than that.
Is there Wi-Fi on the ship?
Most ships offer a Wi-Fi service for a fee.
How can I make sure to have the most minimal impact on the environment?
Wayfinders only work with operators associated to IAATO.
Why should we book with Wayfinders? 
Booking your Antarctic adventure with Wayfinders versus booking directly with cruise operators gives you nothing but benefits.
First, the price is always the same.
Secondly, and I believe much more important, the passenger receives:
Personalized service and the great deals we receive throughout the season, but also by choosing Wayfinders you receive the following benefit package, free of charge:
🧤Waterproof pants and waterproof gloves on loan for the duration of your expedition
🍽 Dinner at María Lola, Ushuaia (Google review of 4.6!)
🎨Antarctic memorabilia kit produced by Hoorn Vintage: Postcard set and 10 x 14 cm notebook
📚Antarctic bird guide by Südpol travel books
🔥Warm hat to keep
💇🏼Free haircut (travel fresh!)
🧣Bamboo fabric neck buff to keep
🎟 Free admission ticket to Prison and Maritime museum in Ushuaia
🚲Free bicycle ride in Ushuaia
🧳Free WIFI Access and luggage storage at our offices (BA & USH).
🚙Free Parking for your van and motorbike in a private property with security camera
Discover Ushuaia
Ushuaia, the world's most southernmost city, is the launch pad for all Antarctic cruises.
Many just pass through but it is such a gorgeous destination all on its own! We spent 9 days there and were not bored for a single minute.
Add at least 2-3 days here before or after your cruise to explore the end of the world.
Here are my Ushuaia resources to help you plan:
Argentina Travel Resources