If you're planning a trip to Buenos Aires, a wine tasting is a must-do experience.
Wine is Argentina's national drink after all. You'd be doing yourself a cultural disservice in NOT trying all the Malbec you possible can.
Wondering where to go wine tasting in Buenos Aires?
This article includes my favorite wine bars in town, organized wine tastings and tours to choose from.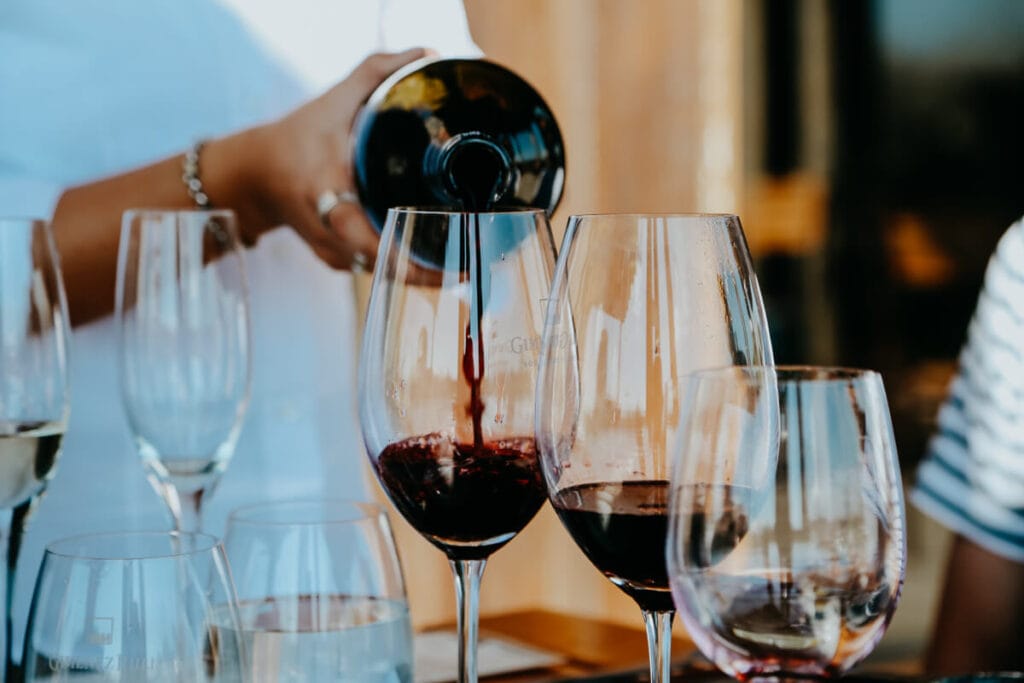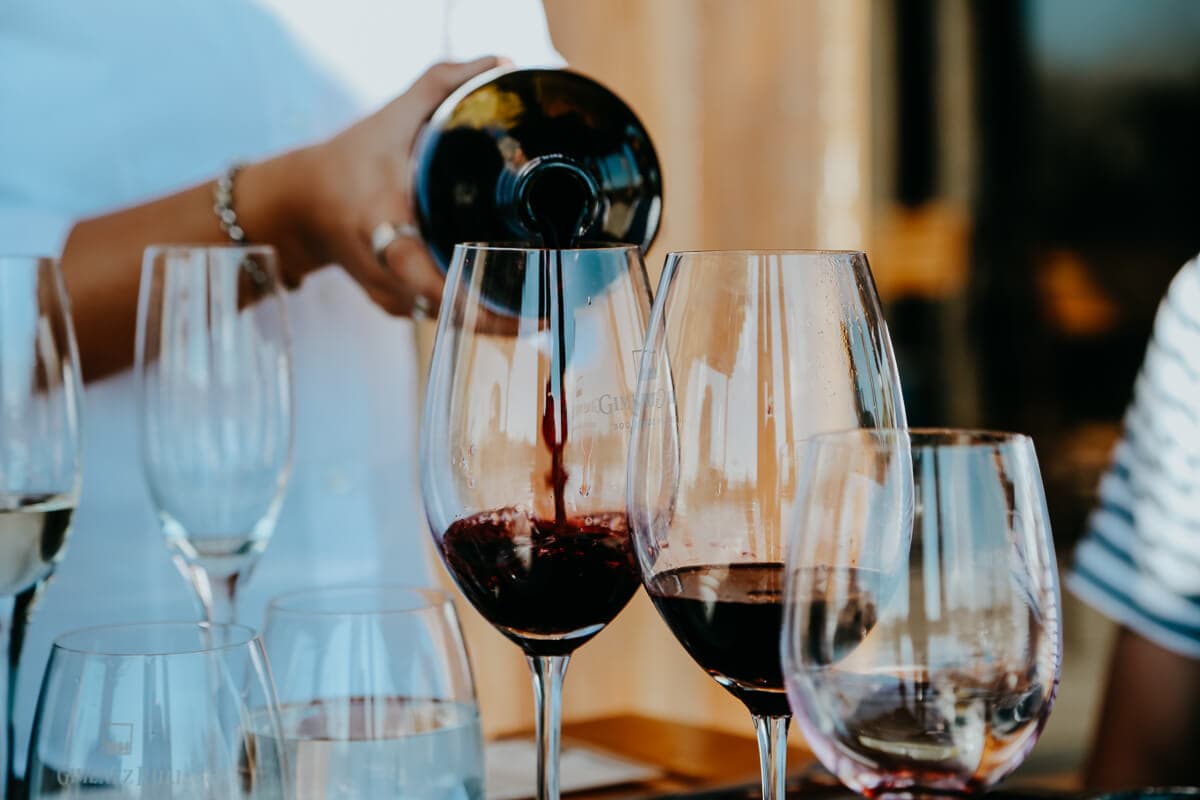 QUICK NOTE: This post contains affiliate links and Sol Salute may receive a commission for purchases made through these links, at no extra cost to you.
Wine Tasting in Buenos Aires: What to Expect
Recent years have seen a burgeoning wine scene in Buenos Aires.
Despite being world famous for it's Mendoza Malbec's, there weren't many wine bars in town offering variety or expertise. Thankfully, these days you have a wide variety of stylish bars to choose from, each with knowledgeable sommeliers and curated menus.
For a more informed experience, I recommend an organized wine tasting with a sommelier.
There are a number of wine regions and varietals in Argentina and a local expert will give you a better picture and understanding of Argentina's wine production.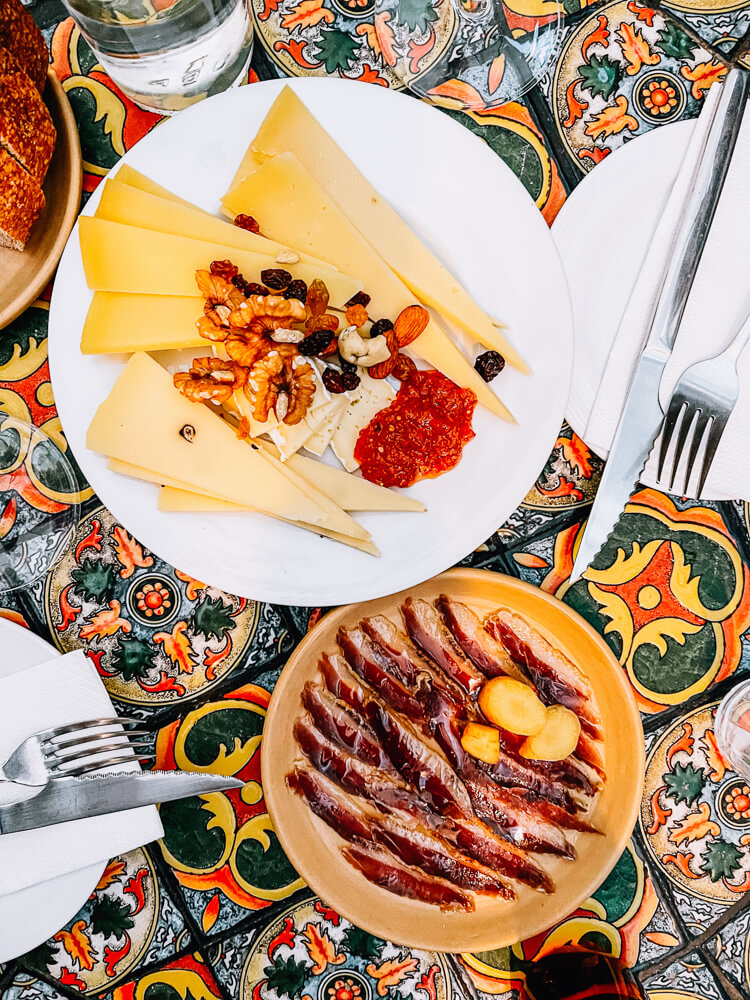 Pain et Vin
Pain et Vin was one of the first (if not THE first) wine bar on the scene when it opened. It remains my favorite to this day.
Eleonora and her husband together form the pain and vin. Eleonora is the sommelier mastermind behind the wine and her husband is the expert baker, the pain.
They offer wine tastings from Tuesdays through Saturdays from 16h-20h. They include five wines, a cheese platter, house made breads, and a very informative discussion about Argentina's wine history and regions. You'll need to email them in advance to reserve your tasting.
If you'd prefer to just visit, they offer wine flights of three glasses and always have excellent wines by the glass available.
Small Group Wine Tour
Another very popular experience is this wine tasting with groups capped at maximum 8 people.
The experience is intimate and spread out over two hours, allowing plenty of time to savor the wines and learn from an expert sommelier.
A picada/charcuterie and empanadas are included to accompany the tasting, in true Argentine fashion.
Click here for more information and reservations.
Wine Discovery Buenos Aires
Join Bertie and Aby, an English sommelier (WSET3) and an Argentinian chef for a unique Buenos Aires wine tasting experience.
They have been operating Wine Discovery with their combined expertise since 2016.
Wine Discovery offers small group experiences and also private tastings, accompanied by local dishes.
Click here for more information and reservations.
The Argentine Experience
For a more complete look at Argentine cuisine, there is no better option on the market than the Argentine Experience.
It's far more than a cooking class, they describe it as an "interactive dining experience."
You'll learn about steak, empanadas, yerba mate, alfajores, and more. Before sitting down to a meal you'll learn how to make and properly close (an art all of its own) an empanada.
The sit down meal includes a wine pairing of four boutique Argentine wines.
It's an experience I cannot recommend enough if you consider yourself a foodie. You'll be able to try aspects of Argentine cuisine that you can't try unless you're with a local (like how to properly prepare a mate).
Click here for more information and reservations.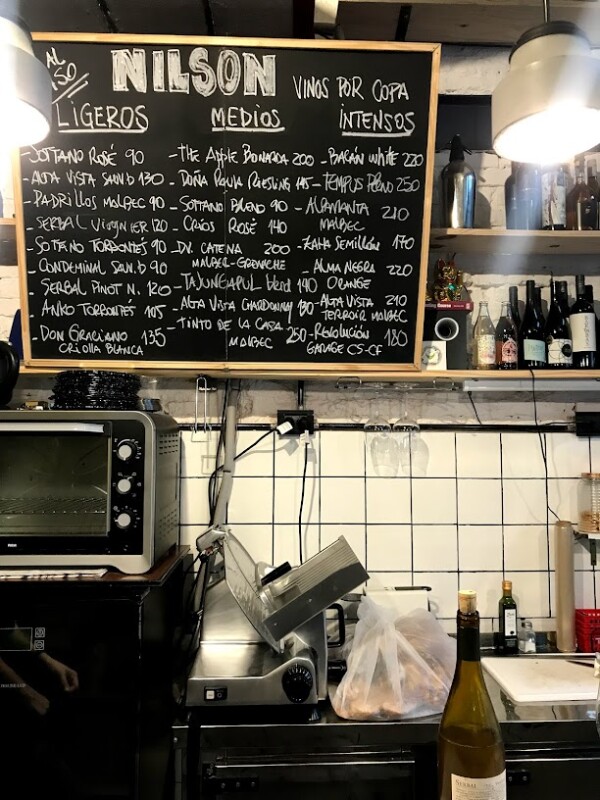 Wine Tasting in San Telmo
So many Buenos Aires wine tasting experiences are in Palermo, but if you are basing yourself in the historic San Telmo neighborhood, never fear. There are options for you as well!
San Telmo is a charming district with plenty of wine options to choose from.
Here are my three favorites:
Nilson | Nilson is a tiny wine bar tucked away on the outside of the Mercado del San Telmo at Carlos Calvo 463. They have an extensive wine by the glass menu organized not by varietal, but by intensity. I love how reds and whites intermingle on the menu, categorized as intense or fresh wines.
1853 Experience | This is a dedicated wine bar offering scheduled events and private tastings. Email them to schedule a private tasting.
Aldo's San Telmo | Aldo's is a restaurant and wine shop that offers wine tastings in the heart of San Telmo. They offer a tasting that includes three wines but you can upgrade your experience to include five. Click here to reserve.
Buenos Aires Wine Bar Map
Here's a map of my favorite wine bars in Buenos Aires to grab a glass, a flight, or schedule a tasting.
Read More about Buenos Aires & Wine
Pin It For Later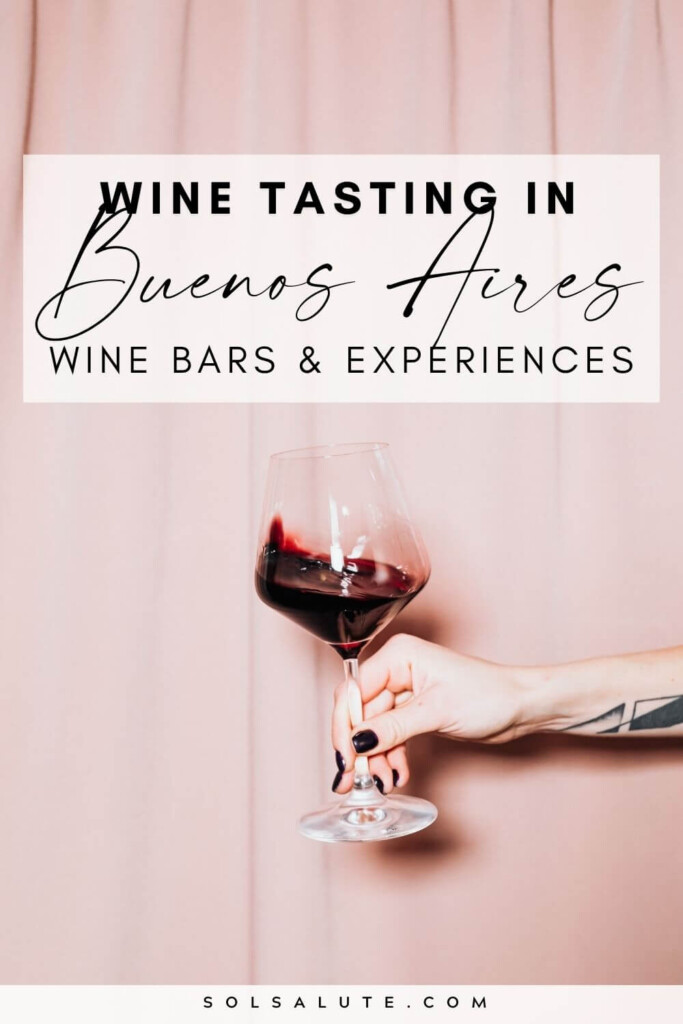 Argentina Travel Resources