The cradle of tradition (cuna de la tradición), that's how San Antonio de Areco, Argentina markets itself.
This tiny town, less than two hours from Buenos Aires, is the ultimate destination for all things gaucho, history, and rural Argentine culture.
It's also one of the most popular day trips from Buenos Aires. Spend a day on one of the area's historic ranches or in the town's antique-filled cantinas.
If you have the time, you could easily spend days here, relaxing in the Buenos Aires countryside, listening to the birds and mingling with the cattle (joking, mostly). Those in the city will claim you'd get bored but I spent 6 days here for my birthday and left wanting more!
This article is dedicated to one of my favorite places in Argentina and, honestly, is a long time coming.
Whether you're looking for San Antonio de Areco day trip ideas or inspiration for a weekend getaway, this article will tell you everything you need to know: what to do, where to eat, and where to stay.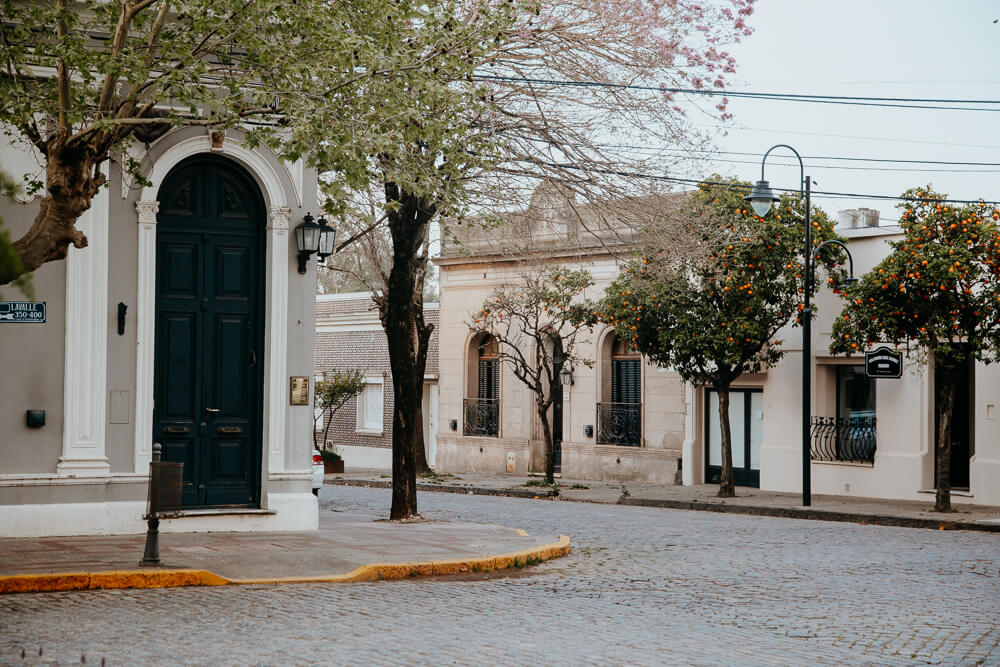 QUICK NOTE: This post contains affiliate links and Sol Salute may receive a commission for purchases made through these links, at no extra cost to you.
San Antonio de Areco at a Glance
How to Get To San Antonio de Areco
San Antonio is a 1-2 hour drive from Buenos Aires, depending on where you depart from and just how much city you have to cross first.
Here's how to get there by car, transfer, and bus:
If you're going for more an extended stay and want to explore the countryside, having your own car isn't a bad idea. You can check rental rates here from Buenos Aires. The drive is a relatively easy one taking Ruta 8 the majority of the way. Google Maps is reliable for navigation there.
Don't want to drive? Understandable. Many day trips include transportation like this popular estancia day trip and hotels can easily organize transfers.
And if you're on a tight budget, you can also take public transportation by taking the bus from the Retiro bus station. It's VERY affordable and will leave you at a gas station just outside town.
How Long to Spend in San Antonio de Areco?
As I mentioned, this is a popular and very easy day trip. If you're in Buenos Aires for a limited time, this is a great place to experience Argentine rural culture.
If you only have time for one day trip, this is the one I'd recommend, personally.
However, if you have the time I highly recommend staying for at least one night and having two full days. Dedicate one day to an estancia for a día de campo and a second day for exploring downtown and its many, many restaurant options. Keep reading for more on all of these activities.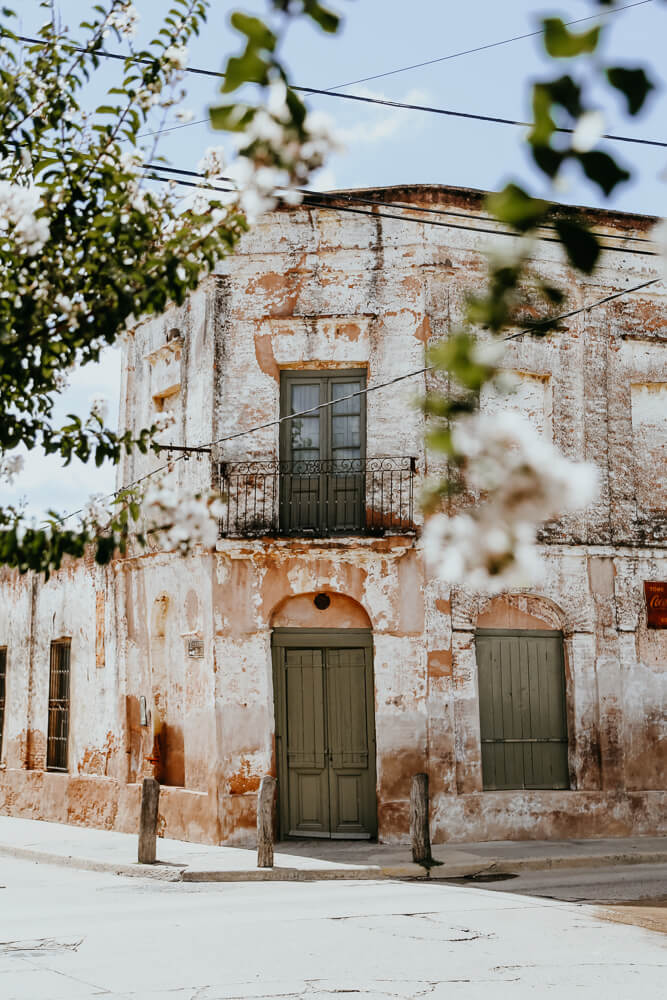 Things to do in San Antonio de Areco, Argentina
From gauchos to chocolate, here are the best things to do in San Antonio de Areco.
Be a Gaucho for a day at an Estancia
If you do one thing in Argentina, let it be visiting an estancia. These historic ranches offer "dias de campo" or days in the countryside (and some operate as charming bed and breakfasts, as well).
This Areco Estancia day trip includes a dia de campo at the region's most beautiful estancia, time in downtown Areco in the morning before the estancia, and transportation (vital).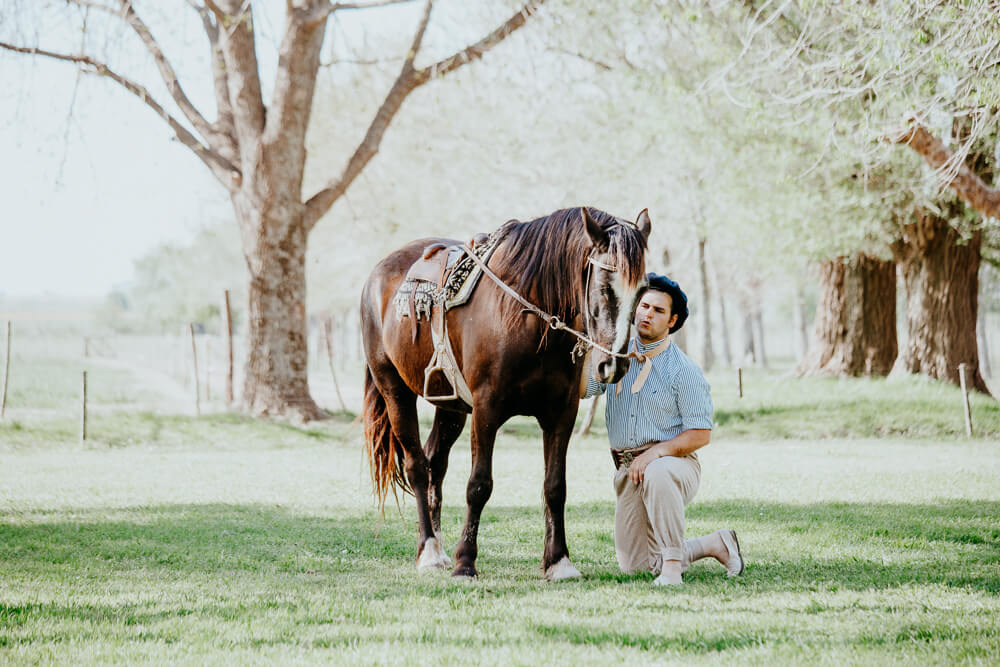 The dia de campo itinerary will depend on the estancia but they typically always include welcome drinks and empanadas, a full asado (traditional barbecue) lunch, horseback riding, use of the grounds after lunch, and pastries and coffee to end the day.
Some estancias also offer displays of folkloric dance, doma india (traditional horse taming), and gaucho games.
You'll find estancias all over Argentina (Patagonia has some particularly beautiful ones), but San Antonio has the most (and some of the most iconic).
If you have your own car you can reserve directly and plan your own day. If you don't have a car, I recommend this tour that includes transportation (it also includes time downtown to wander).
Keep Reading: The Best Estancias Near Buenos Aires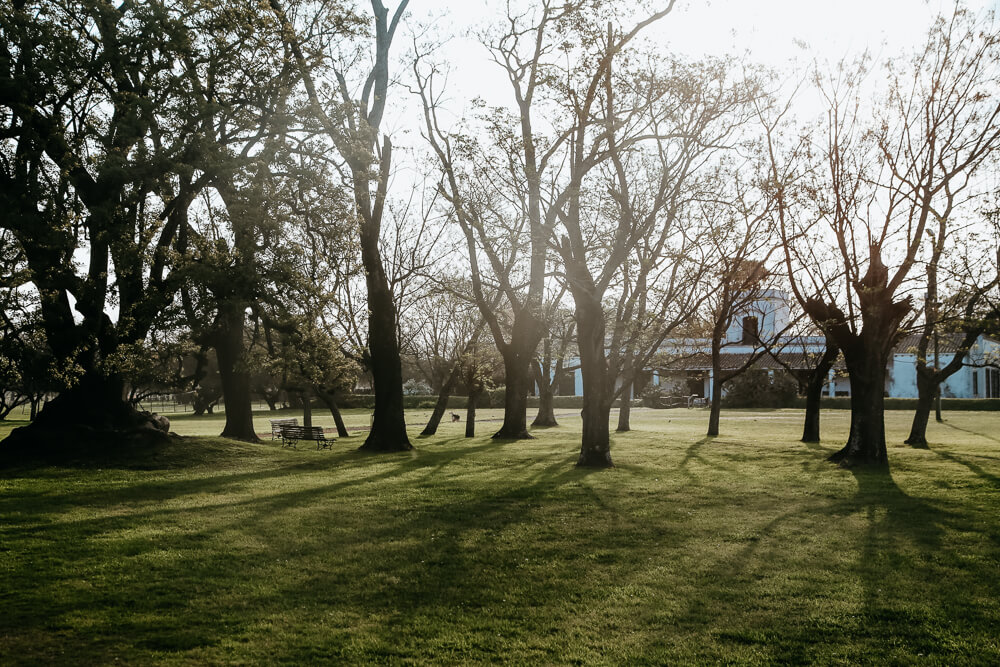 Visit The Museums
For such a small town, San Antonio has a number of small museums worth visiting.
Museo Las Lilas de Areco | This museum is dedicated to Don Florencio Molina Campos, an artist famous for depicting gauchos. His work has a sense of humor and you'll see plenty of it in the museum along with his personal items. The building itself is beautiful, in a historic and well-preserved building.
Museo Gauchesco y Parque Criollo Ricardo Guiraldes | Dedicated to preserving local tradition and culture, this museum sits over 200 acres of land a short walk from downtown.
Museo de Arte La Recova | This is an atelier of a family of painters, Mr. Gasparini will show you his works and is famously passionate about his art and if you take the time, will tell you about it and gaucho life. Watch him work and buy some to take home with you!
Get Alfajores at La Olla de Cobre
The alfajores at San Antonio de Areco's tiny chocolate factory are out of this world.
The chocolates are also good, but I cannot stress it enough, get the alfajores.
If you don't know what I'm talking about, an alfajor is one of the most popular Argentine foods. It's two cookies sandwiching a slab of dulce de leche and then bathed in chocolate.
Head to La Olla de Cobre (which translates to The Copper Pot) for some excellent ones and pick up some chocolates while you're at it, for good measure.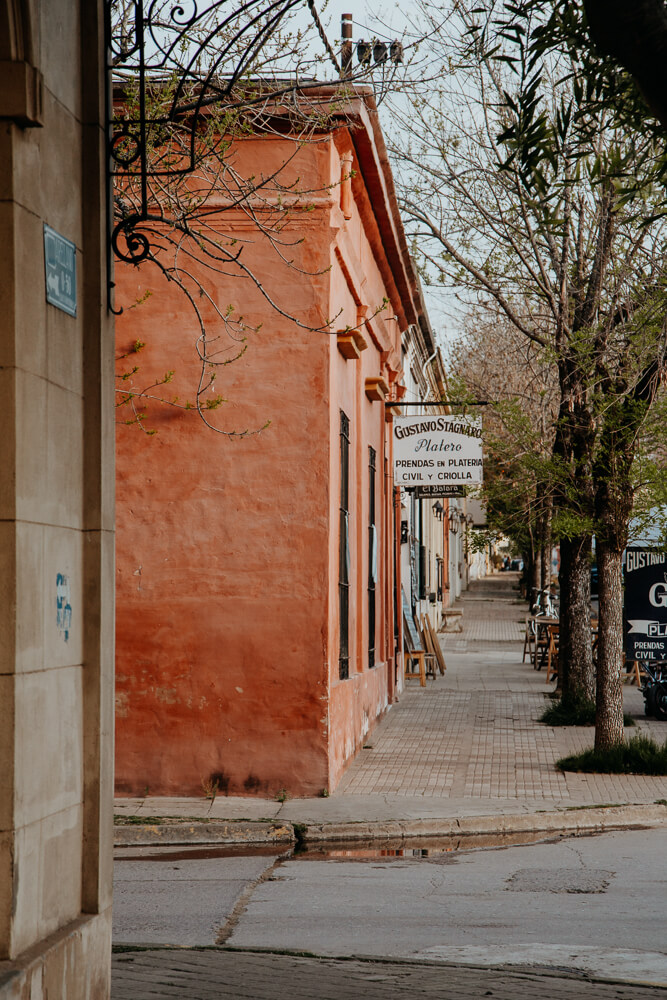 Visit the Silversmiths
Silversmiths may not be what comes to mind when you think of Gauchos and Argentina, but this artform plays a major part in San Antonio's history and culture.
To see the country's best artisans and most impressive pieces, visit the Draghi Museum and the Draghi brothers' (Mariano and Patricio) workshops.
Juan José Draghi, their father, proudly proclaimed "I became a silversmith because I was born in San Antonio de Areco." His sons continue his work today and Draghi pieces are recognized internationally for their technique and creativity.
And shoppers, if you have money burning a hole in your pocket, you'll definitely find a few things to bring home with you.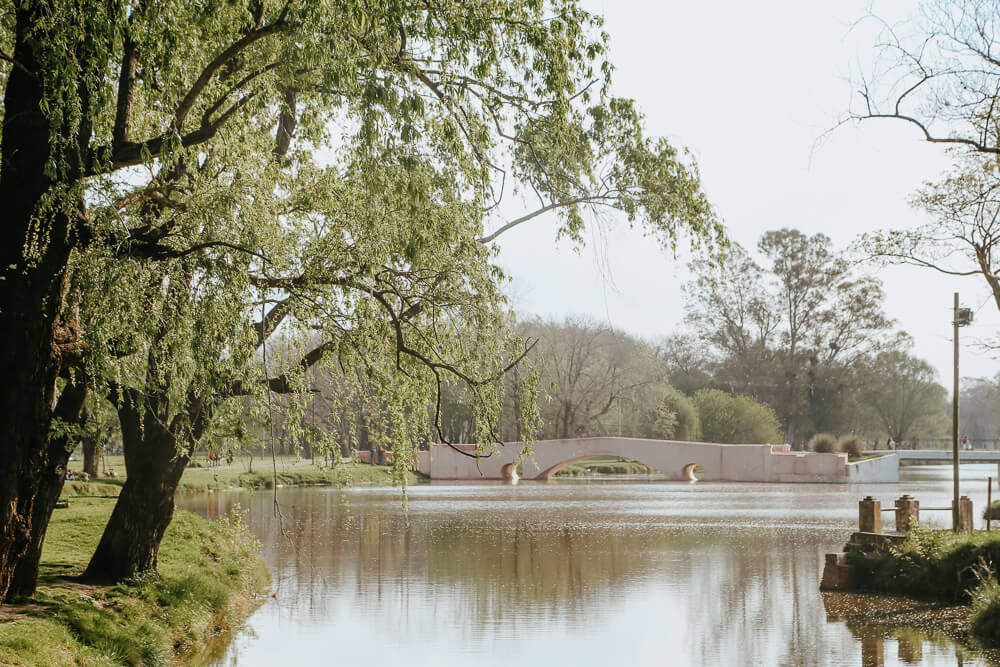 Admire Puente Viejo
This bridge is an icon and used on many a San Antonio de Areco brochure or advertisement.
It's a pedestrian bridge (pedestrians being both people and horses). Cross it and keep walking a few hundred meters to reach the Museo Guiraldes.
Puente Viejo is a great spot to watch the sunset or relax on a sunny afternoon. The banks of the river on either side are begging for a picnic (and mate and snacks if you're so inclined).
See the Main Square, Plaza Ruiz de Arellano
Ruiz de Arellano, the town's founder, donated part of his land to the municipality in 1750 for a church and public square.
This is the main square and most beautiful. The buildings that surround it are incredibly well-preserved and the plaza itself is beautifully designed.
This should come as no surprise as it was designed by Carlos Thays, the country's most prolific and infamous landscape architects, responsible for nearly all of the beautiful parks in Buenos Aires, many an estancia's landscaping (like La Candelaria), and even the trees that bloom throughout the city.
There are a few options for dining on the square. Tokio Bar, on the corner of Mitre and Arrellano, is a great spot for any meal, including ice cream. Balthazar, caddy corner from Tokio, is a great spot for sandwiches and a quick drink. And finally, El Mitre is a great spot for cocktails and dinner at the end of the day.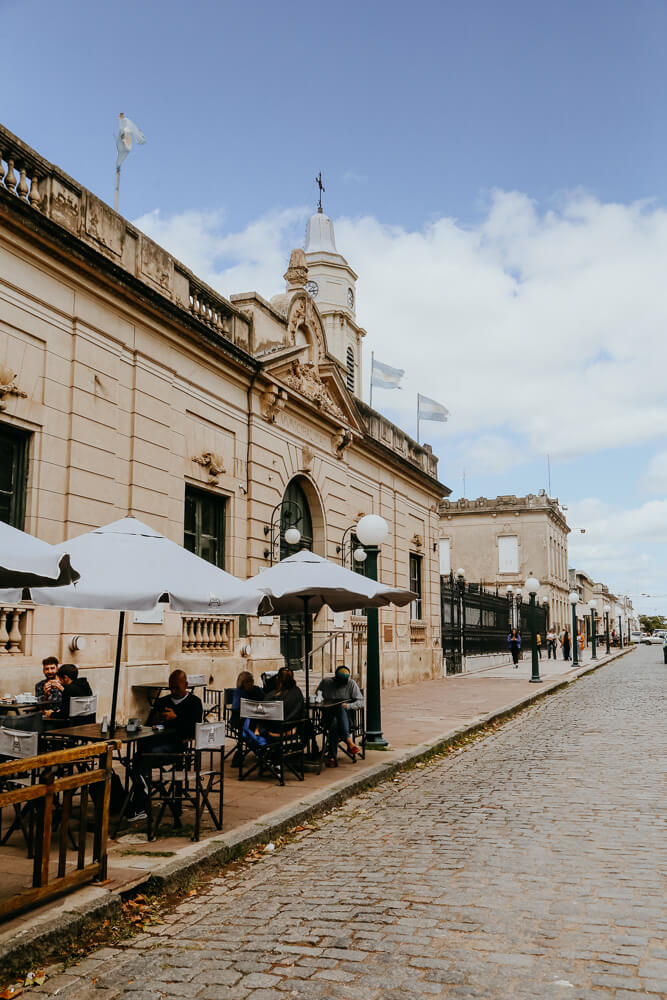 Fiesta de la Tradición
If you happen to be in Buenos Aires on November 10, spend it in San Antonio de Areco!
November 10 was chosen to celebrate Argentine tradition because it's the author Jose Hernandez' birthday. He wrote the epic poem Martin Fierro, a lengthy poem telling the life of a gaucho, his customs and traditions.
Check here for the official dates and calendar for the next (or previous if it was recently November) Fiesta de la Tradición.
When the day was proposed, it included the idea of a pilgrimage to San Antonio de Areco's Gaucho Ricardo Güiraldes Museum (the one conveniently on 200+ acres of land).
Today that pilgrimage is a sight to behold. Estancias send their best gauchos and horse troops who then parade through the town (el Desfile de Paisanos), all meeting in the end at the museum.
I have never seen more horses in my life. It was spectacular.
There is a rodeo of sorts, asado (although packing a picnic is NOT a bad idea), and even a market selling goods like gaucho clothing and things you'd see in a saddle shop back in the states (called a tabalateria here in Argentina).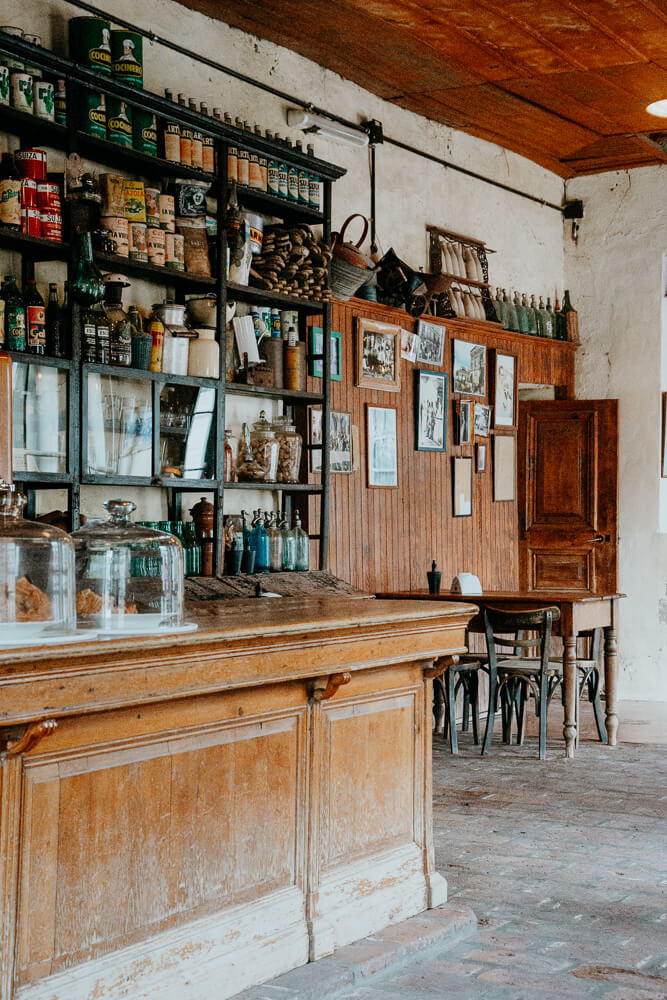 Where to Eat in San Antonio de Areco
With food ever being at the forefront of my mind, where to eat in San Antonio de Areco deserves its very own section.
Boliche de Bessonart
El Boliche de Bessonart is oozing with historic charm with its decaying walls, antique cash register, and original everything.
At the corner of Segundo Sombra y Zapiola, people from the countryside would migrate into the city to take care of chores like banking, seeing the doctor, and stocking up dry goods.
They would meet at the Boliche de Bessonart and one of those citizens was Don Segundo Ramírez, the gaucho who later became the protagonist of Ricardo Güiraldes' novel Don Segundo.
Do not miss a visit to Bessonart. Order a picada (platter of cold cuts and cheeses). If you feel brave, order their fernet, which they mix with Pepsi instead of the traditional coke.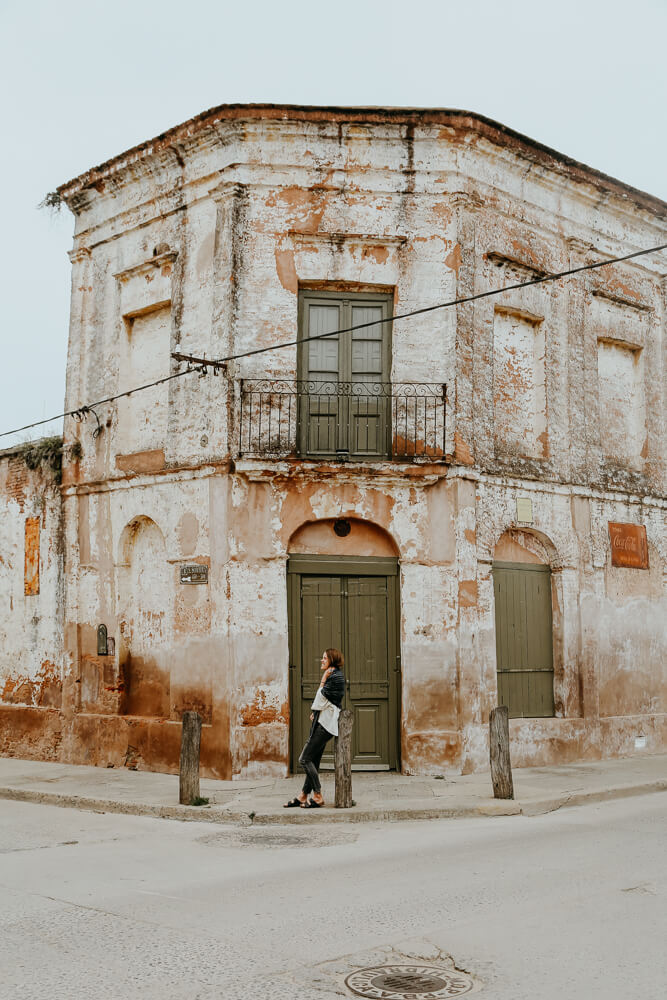 Restaurante Histórico Lacarra
Lacarra is housed in a palatial colonial home from 1740 just at the entrance to town (you'll see the turn off for it immediately after the roundabout).
The menu is traditional with a focus on the meat and the quality was excellent and the service even better. Non-carnivores won't be disappointed with events like Pizza Night Thursdays and fish/vegetarian options to choose from on the regular menu.
Reservations by Whatsapp are required. Peruse their Instagram (@lacarra.areco) for more information and the Whatsapp details.
They're open for dinner over the weekends, if you happen to be staying overnight.
We went for lunch and had a lovely afternoon. I was grateful for the daylight to enjoy the beautiful property and space.
Other Restaurants of Note
Almacén de Ramos Generales | In a restored building from 1850, Ramos Generales serves up a traditional Argentine menu of parrilla favorites and homemade pastas.
La Vieja Soderia | This cozy cafe is a great spot for breakfast if you've stayed the night (or afternoon merienda for coffee and pastry).
Parilla Rancho El Tata | Roadside parrilla (Ruta 8, km. 133) offering some of the area's best fried empanadas, but the flan doesn't look too shabby either.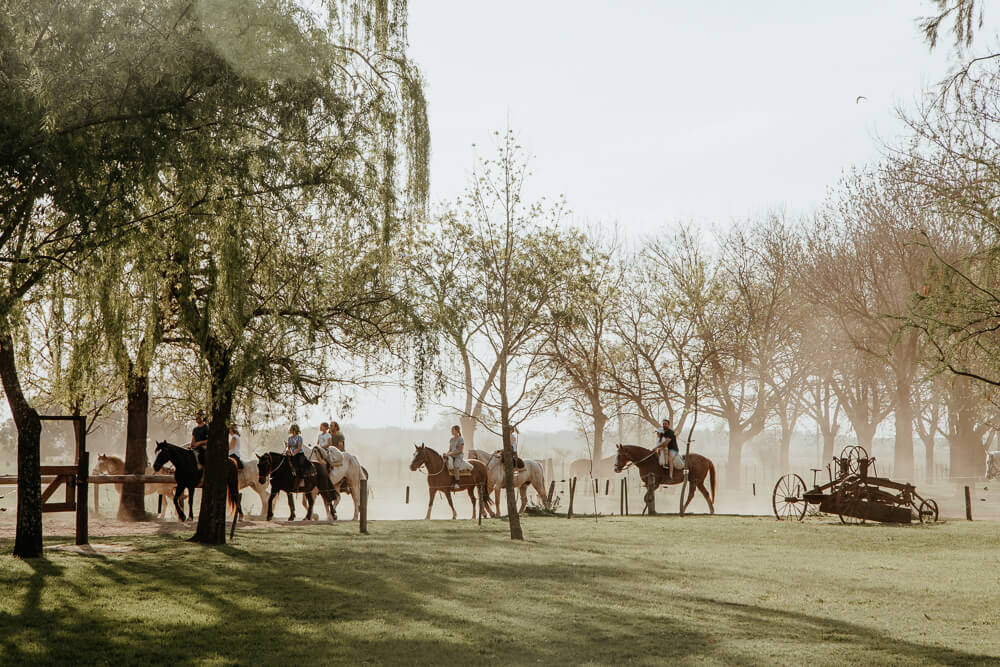 Where to Stay in San Antonio de Areco
From boutique hotels in town to luxurious estancias, here are the best places to stay in San Antonio de Areco.
It might be a hard decision. Seriously, there are so many beautiful places to stay here that I'm constantly planning return trips!
Areco Host | @areco.host in Instagram is a local's secret to the best trip in San Antonio de Areco. I've booked things through him more than once, they are a born and raised local and I doubt you'll find anyone more passionate about their hometown. They have connections with the area's best rental homes (in the countryside or in town), boutique hotels, and activities. Check their IG for more information and DM them to book. It may feel informal but I vouch for their legitimacy.
Antigua Casona Bed & Breakfast | This is the hotel you want if you want to stay in town. The building is beautifully restored historic home, the rooms are gorgeous, the pool is ideal for a hot day, and the entire property is decorated in traditional decor. I've had my eyes on it for a future getaway sans kids. Check rates and availability.
Estancia El Ombu | This is the most popular and beautiful estancia in San Antonio. The rooms are charming, the infinity pool is epic, and the estate itself is very impressive. If you want a traditional experience, this is it.
Posada Don Salvador | Don Salvador is a beautiful posada on the outskirts of town and a more affordable alternative to the larger estancias in the region. You'll be walking distance from everything and they can arrange transportation from Buenos Aires. Check rates and availability.
Keep Reading: Related Posts to Help Your Argentina Plans
Pin It For Later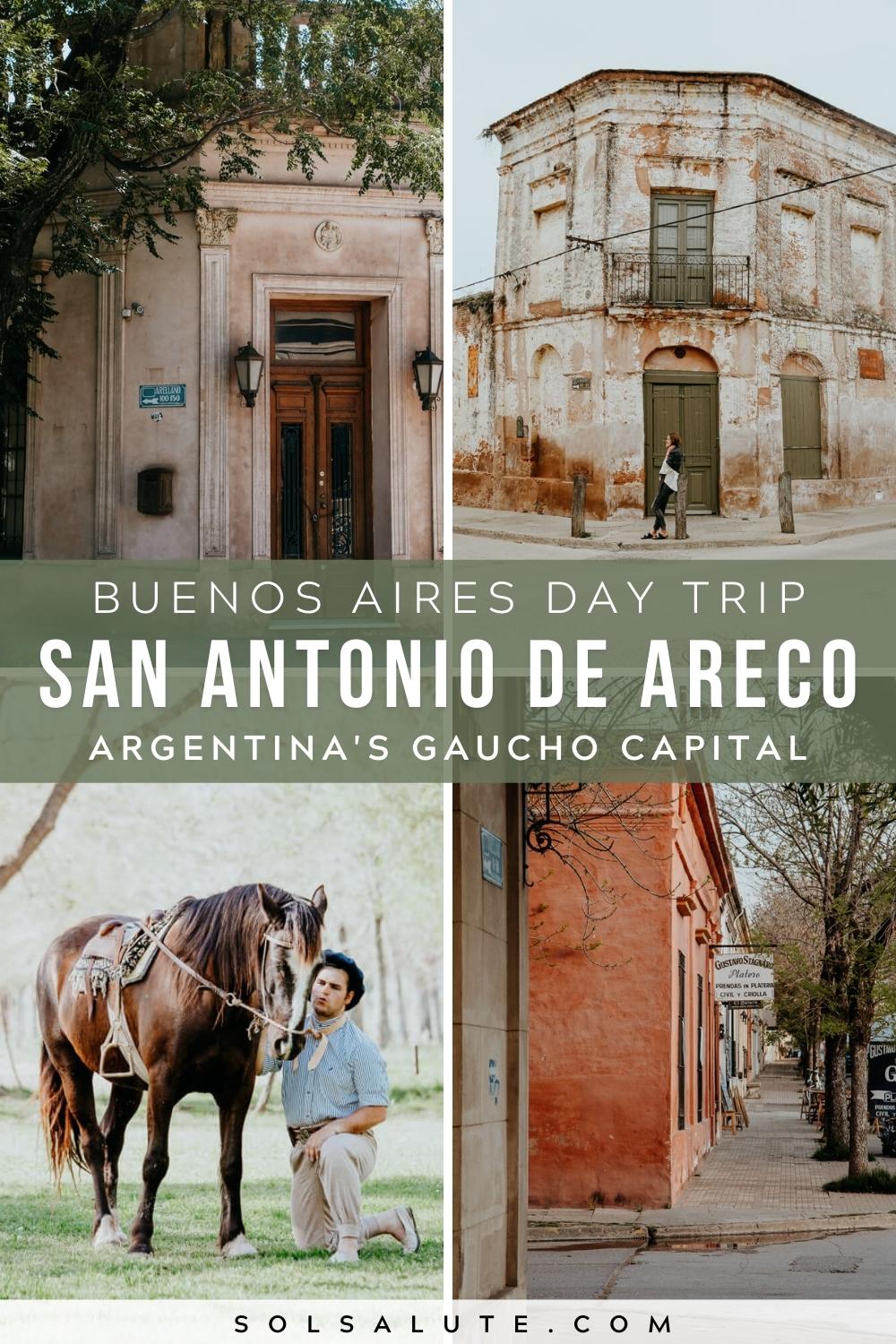 Argentina Travel Resources