Is your trip to Argentina rapidly approaching and you're wondering what to wear and what to leave behind?
This is a diverse country with natural wonders that range from jungle to desert to mountains.
Figuring out what to pack for Argentina can be tricky and where decide to go will influence what you need to pack.
Don't worry.
I'm here to help.
This expertly curated Argentina packing list will help you pack efficiently so you have everything you need and nothing you don't.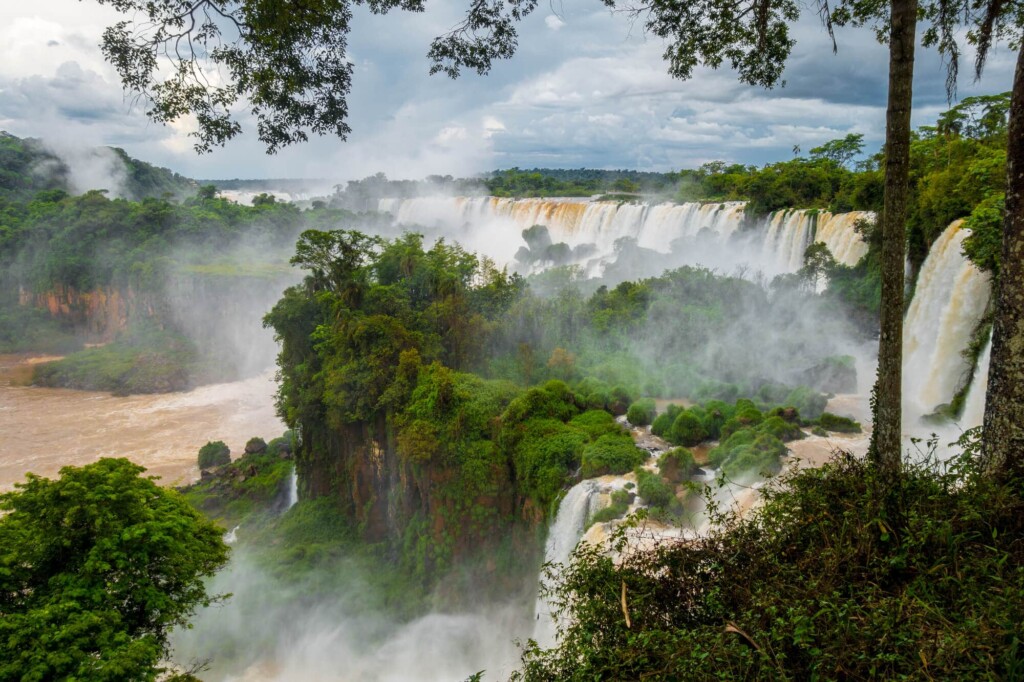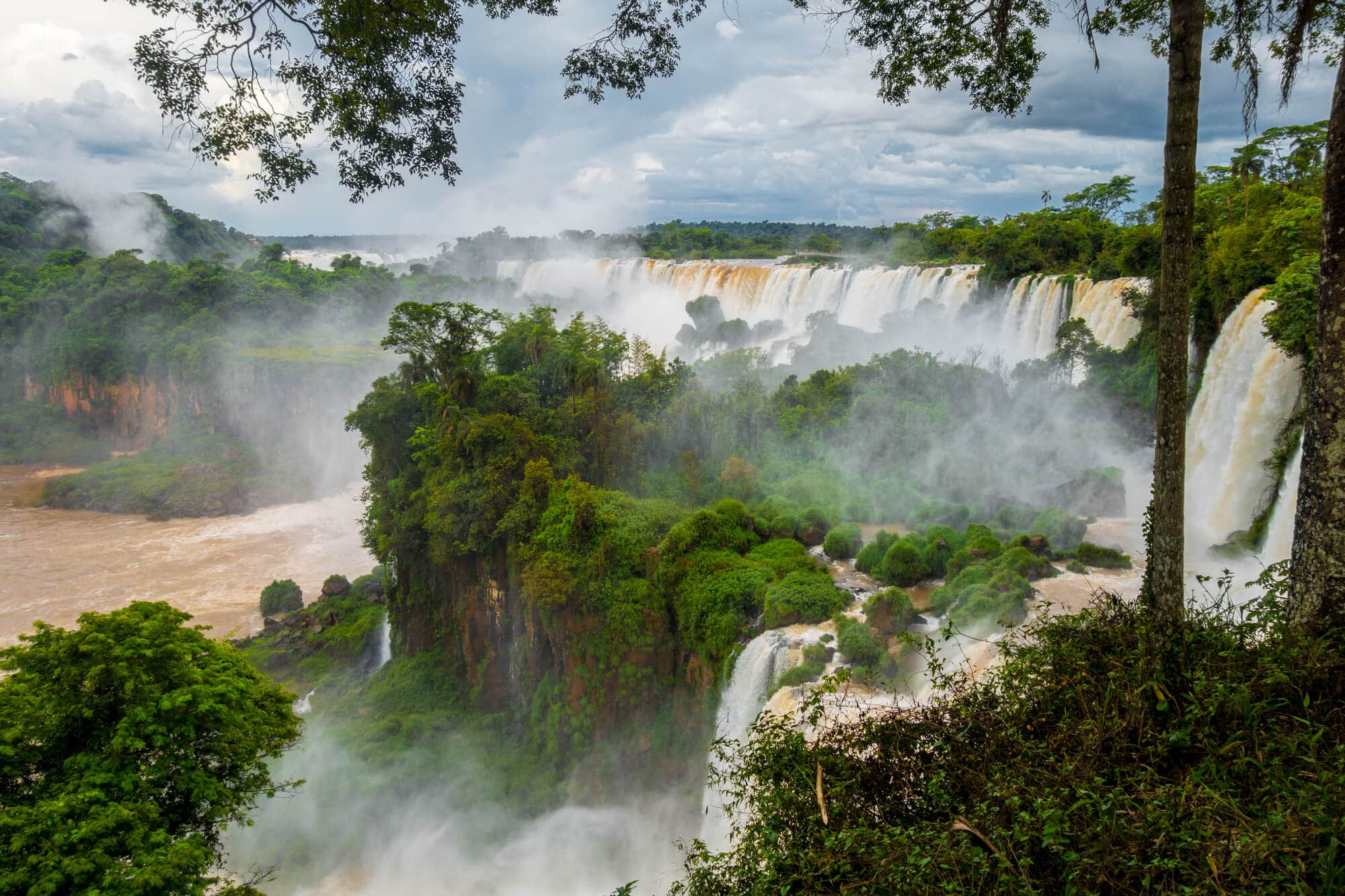 QUICK NOTE: This post contains affiliate links and Sol Salute may receive a commission for purchases made through these links, at no extra cost to you.
What to Pack for Argentina
Argentina makes up the bulk of South America's southern cone.
It is the 8th largest country in the world.
That means diversity.
You'll find humid jungles, dry deserts, windy Patagonia, and fashion-forward cities.
If you'll be visiting different regions, you're going to be strategic in your packing.
WHAT TO EXPECT FROM THIS ARGENTINA PACKING LIST: First, you'll see must-have items that you'll need regardless of your destinations. Then I break up Argentina by region, giving you specific packing tips for each: Buenos Aires, Iguazu, Mendoza, and Patagonia.
Quick Argentina packing list tips:
This is the southern hemisphere. If you're coming from North America or Europe, don't forget that seasons switch once you cross the equator! Pack for summer in January and winter in July.
Bring everything you need. While, of course, you can pick up a cheap t-shirt or pair of shorts if the weather turns hotter than expected, imported clothing is significantly more expensive than Europe or the US. Bring all of your hiking gear, outerwear, and clothing that you will need with you. Do not plan on buying it here to save suitcase space.
It's casual here. Leave the high heels at home. Bring practical, comfortable clothing.
Argentina Packing List Essentials
Here are the must haves for your Argentina packing list.
1. Documents & Money
Quick Argentina documentation/money checklist:
Passport and a photocopy (both physical photocopy and a photo on your phone).
Print out your itinerary with all of your hotel reservations and addresses (immigration will ask for your hotel address in Buenos Aires upon arrival)
You may have read about a reciprocity fee if you're from the US, Canada, or Australia. This is no longer a requirement for citizens of any of the 3 countries.
Check here to see if your home country requires a visa. US Citizens and most European countries are not required to have a visa to travel to Argentina.
Dollars. Dollars are king in Argentina. If you plan on bringing dollars to exchange for pesos here, bring crisp, undamaged, hundred dollar bills.
Money is a huge and convoluted topic in Argentina, for more information read my guide to all things money in Argentina.
2. Versatile Clothes
At risk of sounding like a broken record, Argentina is diverse in climate and geography. You need to pack clothes that can easily be repurposed.
IMPORTANT: Import restrictions and taxes are VERY high in Argentina, making any brand name products very costly. If you plan on outdoor sports, camping, or hiking, bring what you need with you. Avoid buying it here unless you want to spend 2-3 times what you'd spend back home.
Here's a broad list of clothing items to pack:
Jeans. I always like to have at least one pair of jeans. You can dress them up for a tango show in Buenos Aires and wine tasting in Mendoza, then toss them on horseback riding in the Andes.
One nice outfit. Whether it's a dress or just a nice shirt to dress up your jeans, plan for one nice outfit for a nice dinner in Mendoza or a tango show in Buenos Aires.
Outdoor Voices RecTrek Pants. This is my favorite activewear brand because it's stylish enough for the city and practical for the outdoors. I have 4 pairs of the RecTrek pant because it can be worn over and over without losing its shape, is made for hiking but stylish enough for Buenos Aires, I LOVE them so much I wrote a not-sponsored love-inspired review of them here. Use my referral link to get you and me both $20 off.
Walking shoes. You'll be walking A LOT, even in Buenos Aires. Wear shoes that are comfortable. I recommend these soft footbed Birkenstocks. A sneaker-like Converse or these Allbirds are great options year-round.
Avoid high heels: In the city you'll be walking a lot and on cobblestone, do your ankles a favor and leave the heels at home. If you want the height, pack a wedge.
Hiking boots. If you're going on any long hikes in Patagonia, invest in proper hiking boots. I avoided this for too long and am now SO glad I finally have the right boots (these Danner boots). It really makes the difference.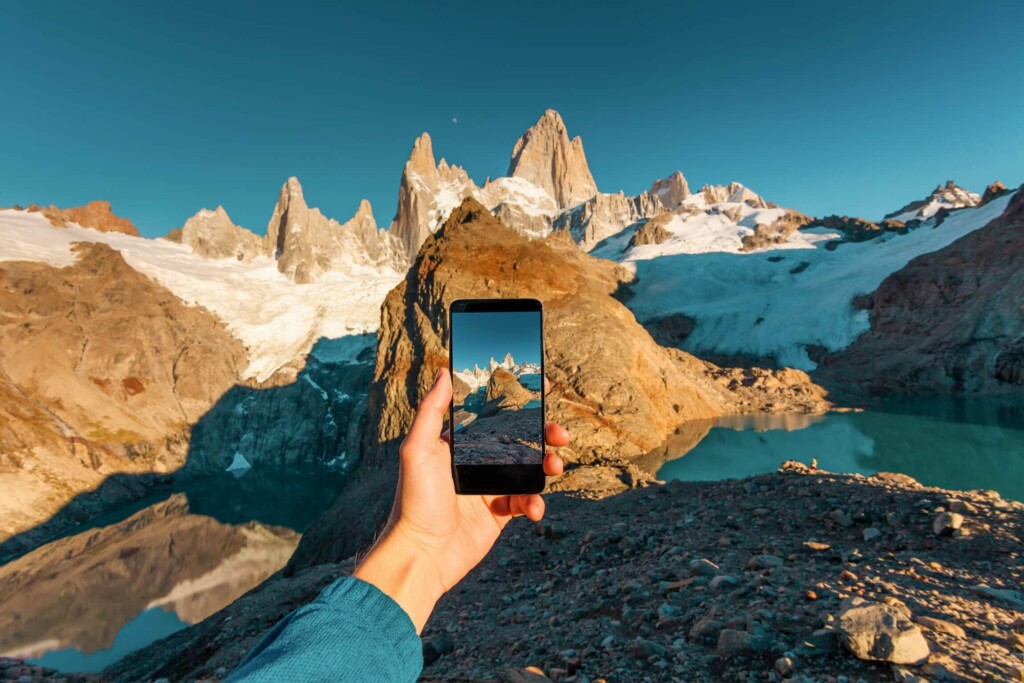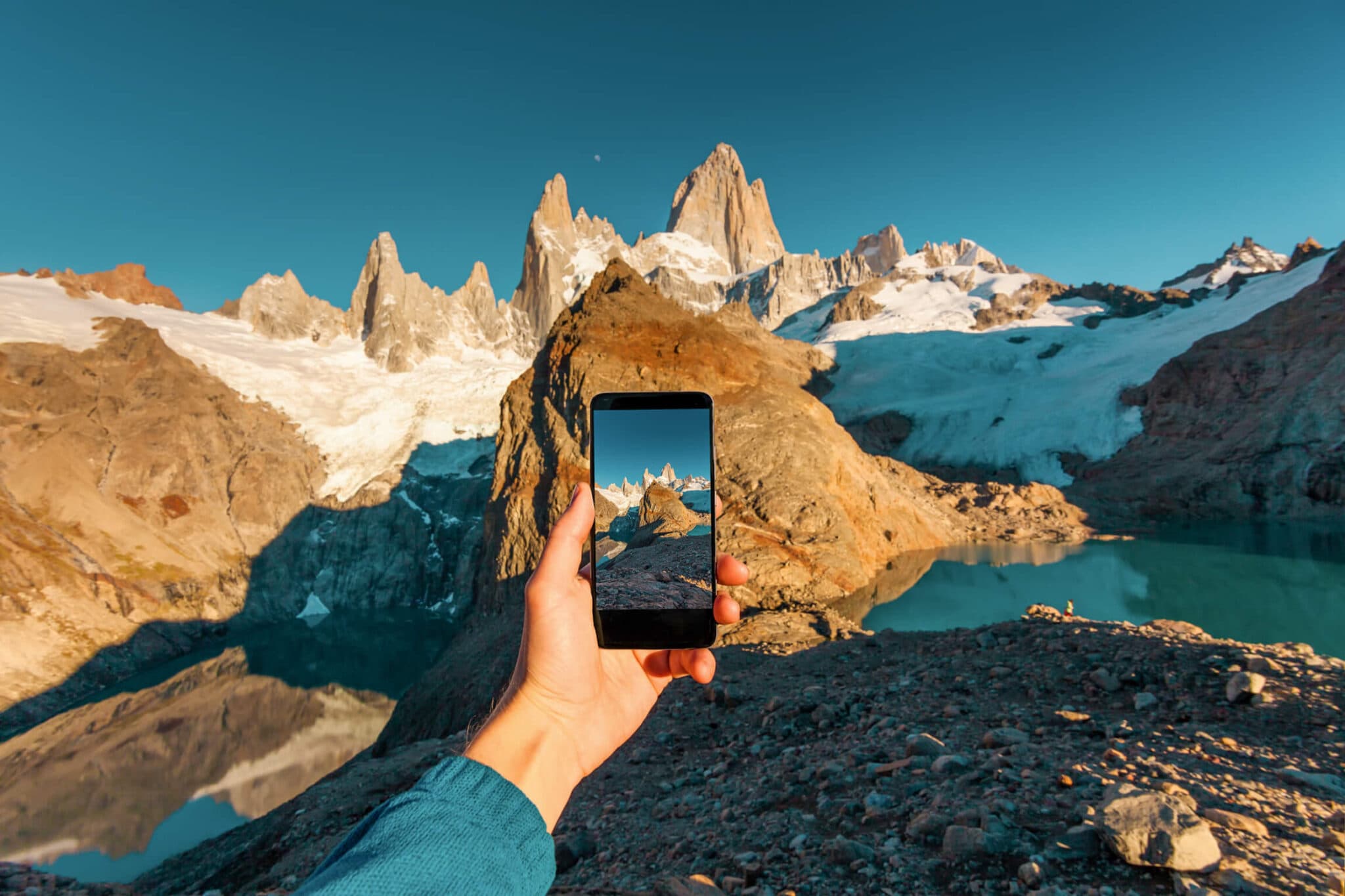 3. SIM Card & Apps to Download
In the age of the smart phone, you need to get your phone ready for the trip.
WhatsApp: This messaging app is essential to life here. You'll need it to communicate with hotels, tour guides, and restaurants.
Download a map: If you plan on going on a road trip, download a map of where you'll be to use offline. Service can be non-existent in very rural areas outside of the cities. I like maps.me.
Google Translate: Can't speak Spanish? Download a translation app to help you out, not everyone speaks English here. It can also translate menus, signs, etc.
For a comprehensive list, check out this list of the best apps to use in Argentina.
Also, since you'll need these apps I recommend getting a phone plan. Here are some options:
Your normal provider | Check your at-home provider's options. If it's a daily charge (sometimes 10 dollars a day) this adds up quickly. I recommend against this for long trips unless you really don't want to deal with it.
E-SIM | This e-SIM is an easy alternative. You keep your physical sim in the phone and can use it for internet in Argentina. You can set it up at home before traveling, just make sure your phone is unlocked by your carrier (they can usually do this temporarily for trips) and e-SIM compatible.
Local SIM | You can also pick up a local SIM card here on the ground if you have the time. Claro and Personal are good providers.
Traveling through South America? | Keep in mind that if you'll be traveling to more than one country, you'd need a SIM for each one (a Claro SIM from Argentina won't work with Claro Chile, for example). If you'll be hopping countries, getting e-SIMs for each is a bit easier.
4. Camera & Memory Cards
Argentina is gorgeous and you're going to want to document your trip!
If you're passionate about photography, I recommend investing in a proper DSLR. No smart phone camera will ever compete with the quality of a real camera.
Here's a post listing all of the camera gear I use for my trips (and the photos you see on this blog).
Of course, there are times I'd rather not carry my heavy DSLR. In the city sometimes it's best to be discreet (like when I went to a Boca game) or on long hikes in El Chalten where I can't handle the weight.
For those moments, I bring this Canon G7X PowerShot. It takes high quality photos but literally fits in my pocket.
Bring Multiple Memory Cards. You NEVER want to run out of space, I use these SanDisk Extreme cards (they're fast and high quality).
Also, you can use a new card for each destination.
This way, you don't have all of your Patagonia photos on you if you (knock on wood) get robbed in Buenos Aires.
This has not happened to me yet but it is always better to be safe than sorry!
5. A Universal Adaptor
There are two kinds of outlets here in Argentina.
One is the same as in Europe (two round prongs) and the other is the same as in Australia (2 angled flat prongs, sometimes with and sometimes without a third prong below, like in the US).
New buildings are required to have the latter so it's the most common and oftentimes they have both.
But I say play it safe and bring this universal adaptor that will have both and can be used anywhere (and on all your future travels!).
It also has space to plug in 4 USB cables, which is priceless these days.
6. Toiletries & Medication
Unlike clothes, you can easily pick up any toiletries you forget or need to refresh.
Your regular pharmacy brand products (Herbel Essences, Head & Shoulders, Pantene, etc.) exist here too.
Farmacity is a common chain here that will feel most like a Walgreens or a Boots.
That said, if you're picky about product and your skin care routine has 15 steps, bring everything with you.
Big cosmetics brands are expensive and certain shades for a variety of skin tones may be hard to find.
For medication, bring everything with you. I always travel with pain killers like Tylenol and stomach medicine like Pepto (god forbid).
While Argentines also do suffer headaches and belly aches and have medicine for such things, they're behind the counter.
Even if you don't need a prescription, you do have to ask a pharmacist for it, adding a step with a language barrier.
If you DO need a prescription, definitely bring that medication with you to last your entire trip. In case your medication is illegal here (you never know), bring a copy of your prescription.
You can get some medications without a prescription, like birth control or basic antibiotics. But know what you're looking for (get the active ingredients from your doctor at home).
For those who menstruate, pads are common and tampons without an applicator. If you want tampons with an applicator, bring enough for your trip. Menstrual cups exist here but bring yours if you have one your familiar with.
Toiletry & Medication, here's what I always bring with me:
Shampoo and conditioner bars: You can bring them in your carry on. I love Ethique, they actually get a good lather and leave my hair feeling soft.
Razor and extra blades in case they don't have replacements for my specific razor
Toothbrush, toothpaste and floss
Deodorant: If you use a natural deodorant bring it with you, it's not common here.
Hair brush, elastics and bobby pins
Nail clippers and file
Tweezers
A first-aid pouch to avoid a pharmacy trip: Band-aids, Neosporin, Aquaphor, Pepto, Tylenol, a thermometer, baby Tylenol for my kids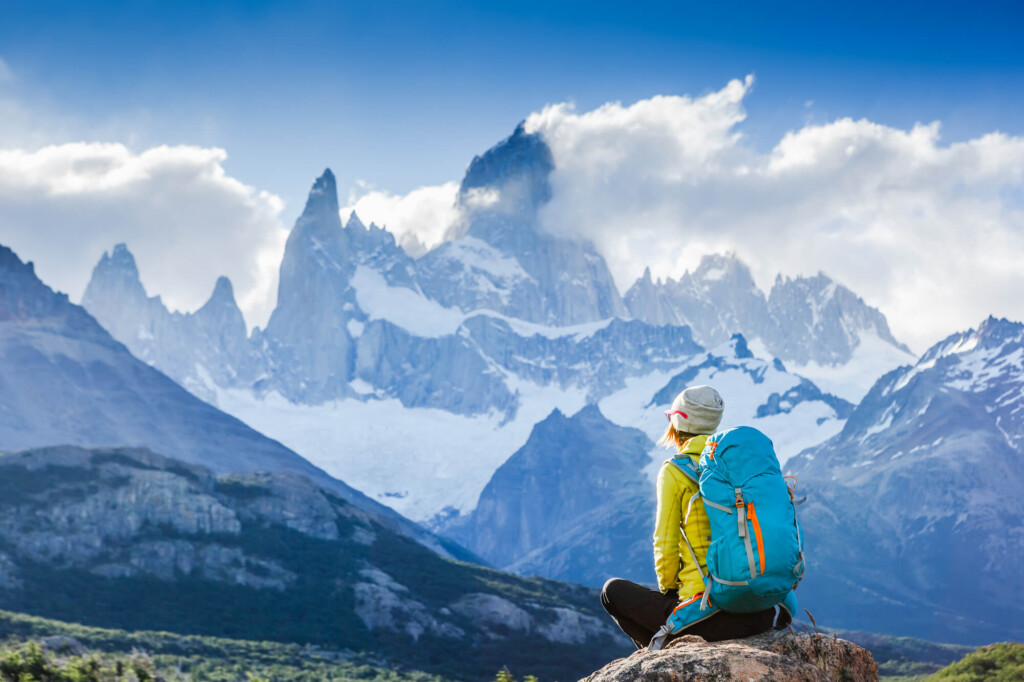 What to Pack for a Trip to Argentina by Destination
I've said it a million times in this article but it bears repeating, Argentina is huge.
What you decide to pack for a trip to Argentina depends on where you're going.
So I'm going to break these Argentina packing list tips down by region.
Buenos Aires Packing List Tips
Buenos Aires is the most important city in Argentina.
And as the gateway into the country it is highly likely you'll be spending some time here.
While casual, Buenos Aires is a stylish city.
You don't need to suffer in high heels, but do try to pack something other than your hiking boots to wear in the city.
Buenos Aires Climate & Seasons:
In summer, Buenos Aires is HOT and humid, extremely hot. Pack light and flowy comfortable clothing in natural fibers. Bring a hat, wear sunscreen, comfort is key.
In winter, it can be wet and dreary but not extremely cold (very rarely dipping below freezing). Pack a waterproof windbreaker, coat, scarf, and comfortable boots.
Spring and fall are gorgeous! Pack light layers for cool evenings and mornings. Light clothes for warmer afternoons.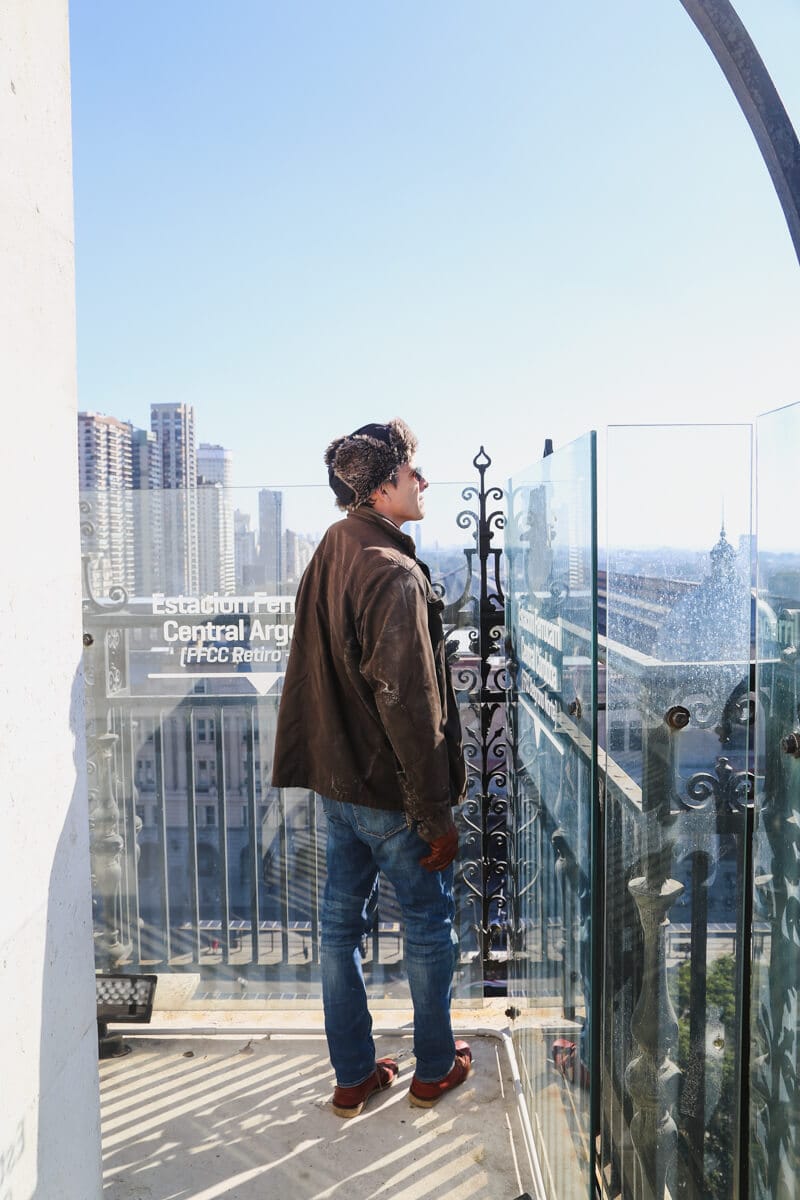 What to Pack for Buenos Aires
Pack comfortable walking shoes. In warmer months in Buenos Aires, I live in these soft footbed Birkenstocks (they're like walking in stylish pillows).
In winter, comfortable boots (I love a simple Chelsea boot). Sneakers are popular year-round, think Vans, Converse or these super soft Allbirds.
Pack one nice outfit. If you go out for a nice dinner or a tango show you'll want to dress nice.
Men can get away with a clean pair of jeans and a nice shirt (no coat or tie needed) and women will be fine in a nice blouse or dress.
Side note: Here are the top 10 tango shows in BA.
Use a purse/bag with a zipper. Buenos Aires is as safe as any big city in the world, but every big city in the world has pick pockets. Use a bag that zips shut.
Thank goodness 80's fanny packs are back in style (and all the rage in Buenos Aires).
These nylon fanny packs are ideal for travel because they zip shut and stay close to your body. They also fold into practically nothing. Easily pack it away when you don't need it.
Read More about Buenos Aires: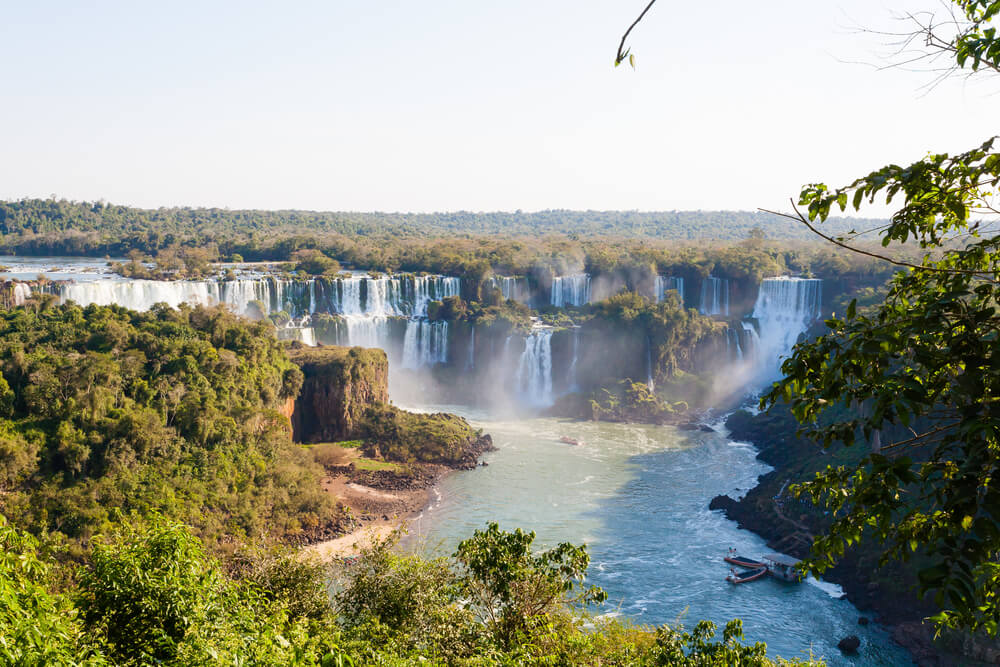 Iguazu Packing List Tips
Iguazu is one of the most popular destinations in Argentina.
It is located in the northeastern corner of the country in Argentina's rainforest.
Iguazu Climate & Seasons
The weather is warm in Iguazu year-round.
It is hot and muggier in the summer.
In the winter you may need a light jacket, especially at night.
What to Pack For Iguazu
Clothes that can get wet & dry quickly. If there has been a lot of rain lately and the falls are full, you WILL get wet. If you take the boat ride, you WILL get soaked. Wear clothes that dry quickly. Avoid cotton and jeans.
Dri-fit shirts are great
RecTrek Shorts: The short version of my favorite hiking pants dries quickly and is loose fitting and
Grippy shoes. The walkways around the falls can be slippery when wet, which is always. Wear shoes with good grip like these Teva sandals instead of flip flops.
Sunscreen and a hat to protect yourself from the sun.
Strong insect repellent like this serious Deep Woods Off. Dengue is present here so you want to avoid mosquito bites.
Read More About Iguazu: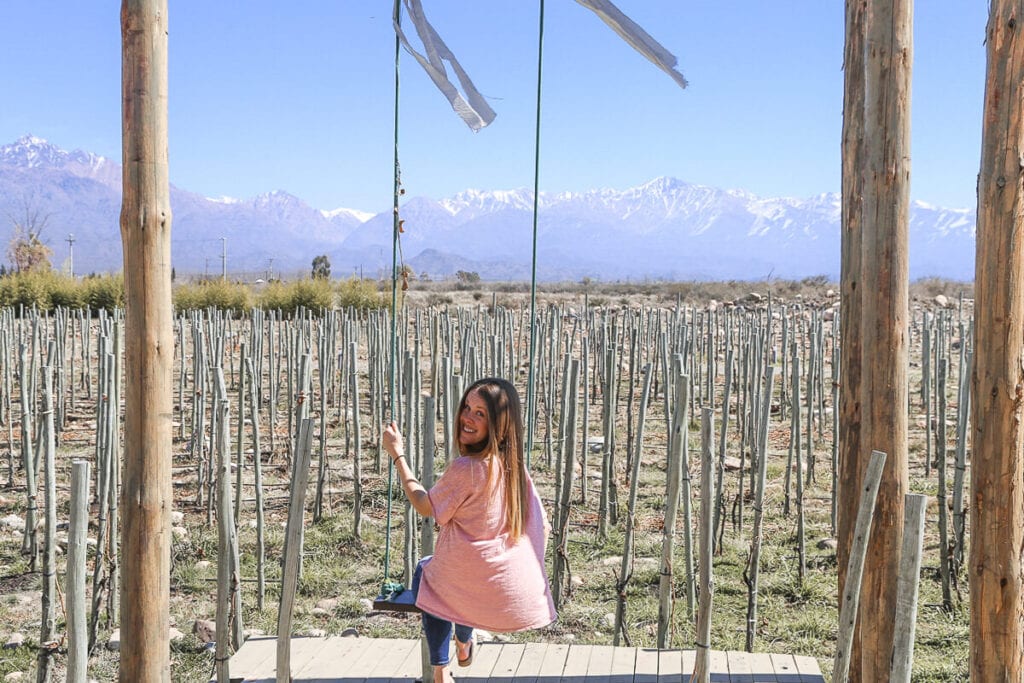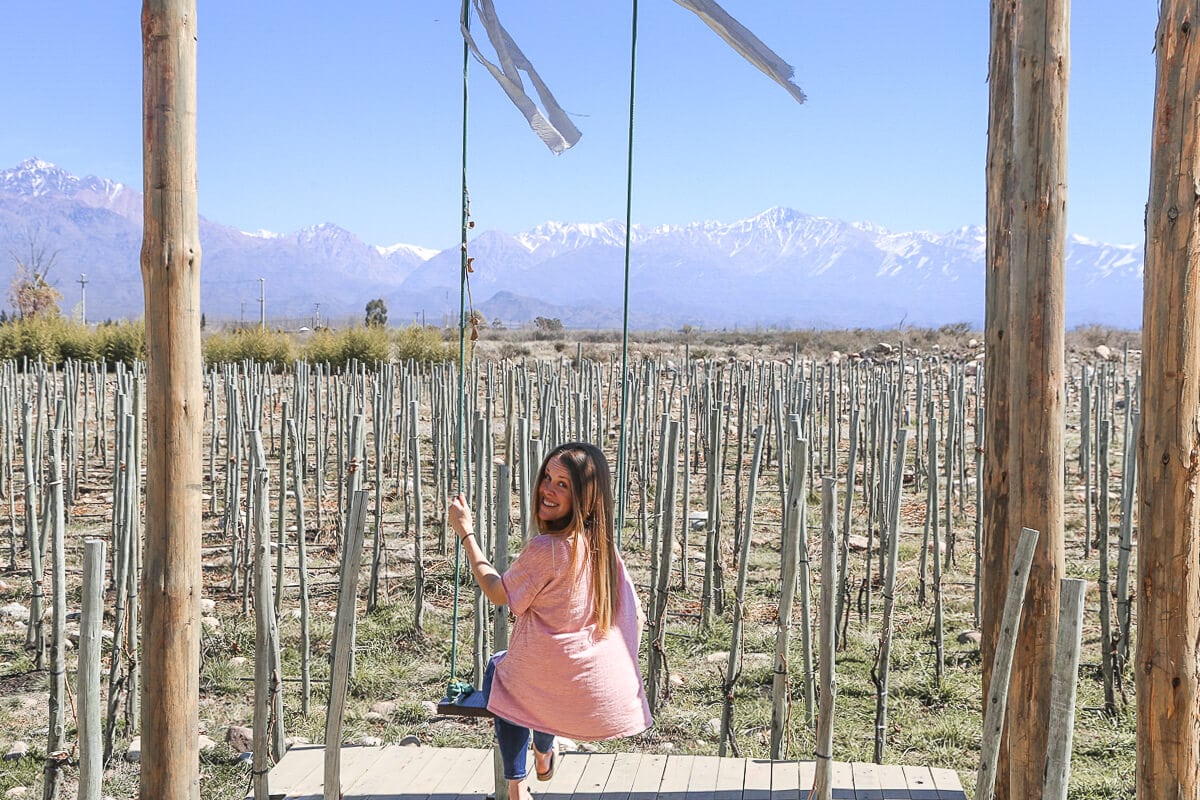 Mendoza Packing List Tips
Argentina's wine country in Mendoza is wildly popular and my personal happy place.
Don't stress too much on what to pack for Mendoza.
It's a relaxed, easy going destination.
PRO-TIP: You can fly with a case of wine (6 bottles) as your carry-on luggage on domestic flights within Argentina. If you want to pick up a few bottles in Mendoza to drink at your next destination then load up! There's no need to check it.
Mendoza Climate & Seasons
Mendoza is a year-round destination.
The weather is nearly always sunny, crisp, and clear.
Summers are hot (but dry) and winter will be cold (likely with snow but sun).
You'll have the best weather in spring or fall but you really can't go wrong in Mendoza.
What to Pack For Mendoza
Nice but comfortable clothes. You don't have to dress up to visit the wineries in Mendoza. Dress nicer than you would hiking in Patagonia, but don't stress about high heels and dresses (unless you want to!). Whatever you wore out to dinner in Buenos Aires will do just fine here.
Activewear or jeans. Trips into the mountains are a common day trip in Mendoza, as is horseback riding and white water rafting. If you're planning on that, pack a pair of jeans, hiking pants and shoes that will be comfortable.
Wine Tasting Journal. If you love journaling, bring this beautiful wine tasting journal to record all of your favorite wines that you taste in Mendoza.
Sunscreen. The sun here is strong and you lose track of time after a few Malbecs. Wear sunscreen or you will end your wine tasting day as red as a lobster.
Sunglasses
Read More About Mendoza: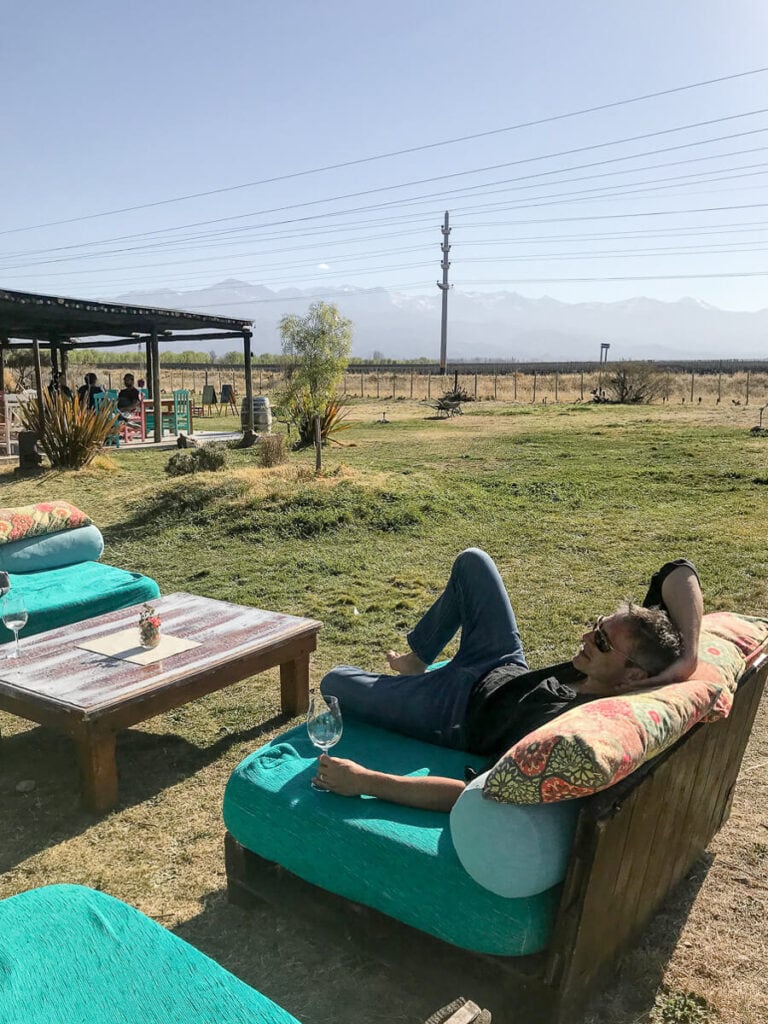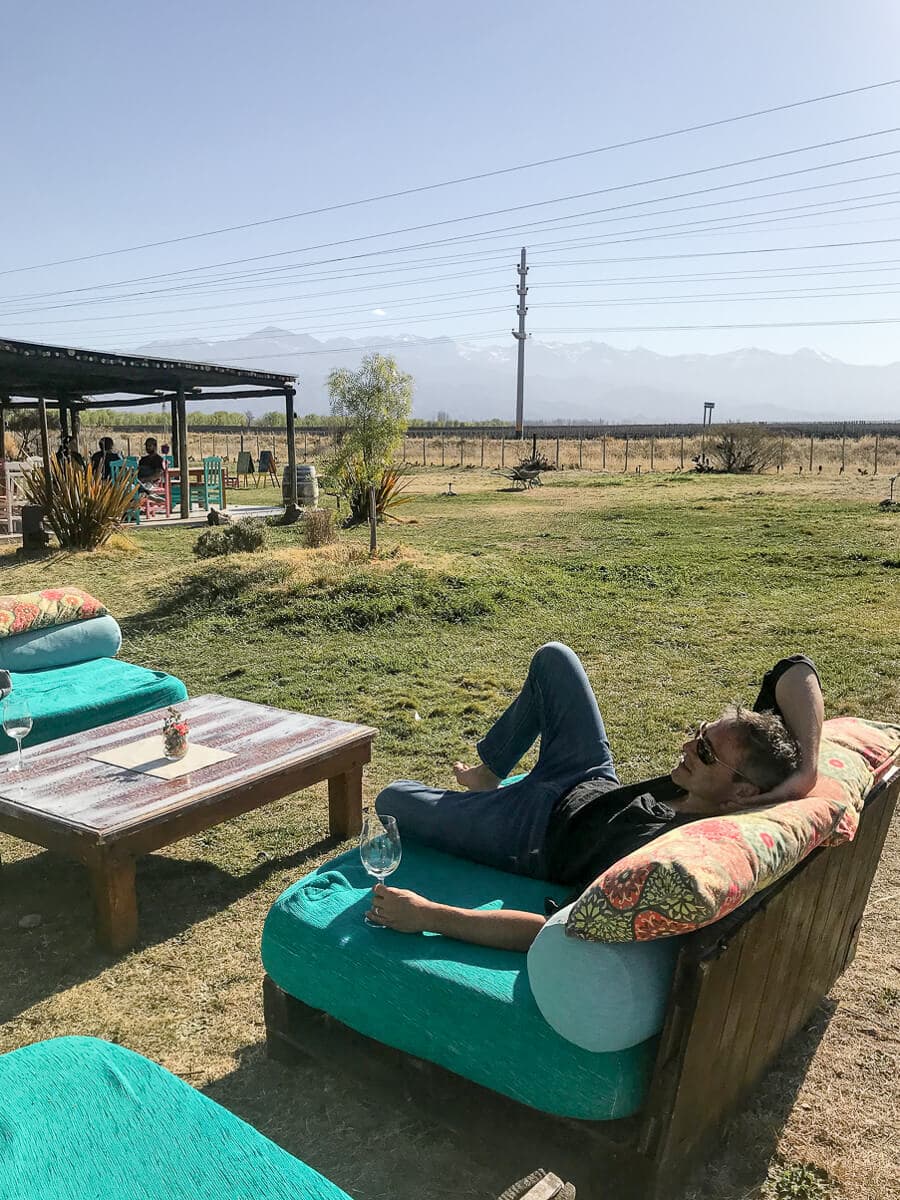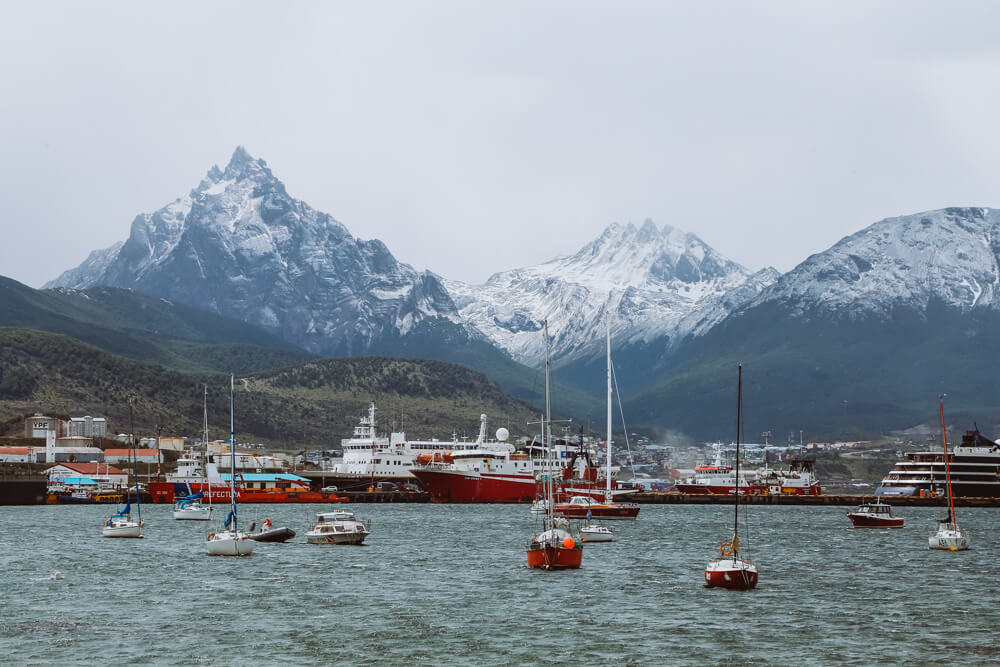 Patagonia Packing List Tips
Patagonia is the reason most people visit Argentina.
If you love the outdoors, the mountains, hiking, or even just fresh air and beautiful views, you will love Argentina's south.
And if your itinerary includes Patagonia you need to be strategic with your packing.
Patagonia Climate & Seasons
Summer is the best time to visit Patagonia. Days will be long, warm and sunny, but nights and early mornings will still be chilly.
Always pack layers, even in the summer.
Locals always joke to me that in Patagonia you should pack for all four seasons in a day, just in case.
The further south you go, the colder it will get.
You can get away with shorts in the summer in Bariloche but in Ushuaia you will need thermals and a coat even in January.
The shoulder seasons (think March & April or October through early December) are the best times to visit to avoid crowds and still have warmer weather.
Temperatures drop at night so bring a warm coat, scarf, and boots. And light layers for the afternoon.
Winter will be cold and snowing. If you're going to Patagonia in winter I imagine you're skiing so pack the warmest clothes you have!
Also, WIND! Patagonia is very windy so pack a nice windbreaker and scarf to keep warm.
Rental Camping & Outdoor Gear
In some cities you can rent the gear you'll need.
This is an option to consider if you forgot something or don't want to pack something you'll only need for a couple of days.
For example, if you want to go skiing in Bariloche you can rent all of your gear there for a very reasonable price.
You can rent hiking and camping gear in El Calafate, El Chalten, and Ushuaia.
I know people who rent hiking boots for the Big Ice Trek in El Calafate, for example. That's a good way to avoid lugging heavy boots just for one day.
Also, I moderate a buy/sell group on Facebook where travelers often sell their used camping equipment as their trips draw to a close. Check it out if you need gear!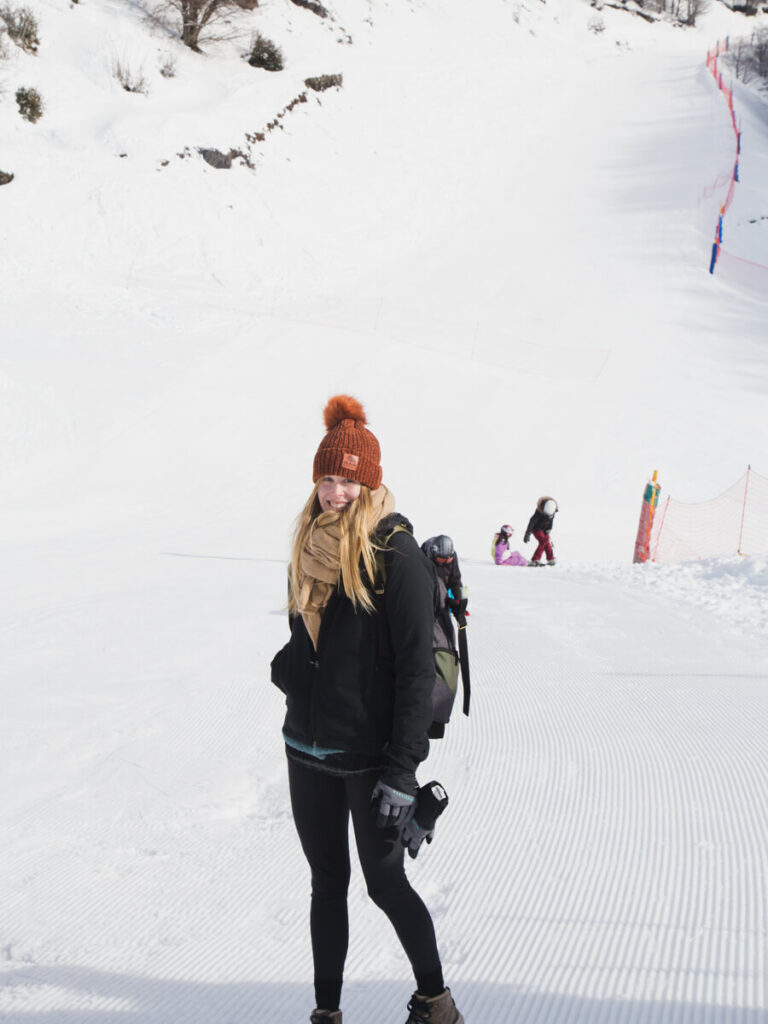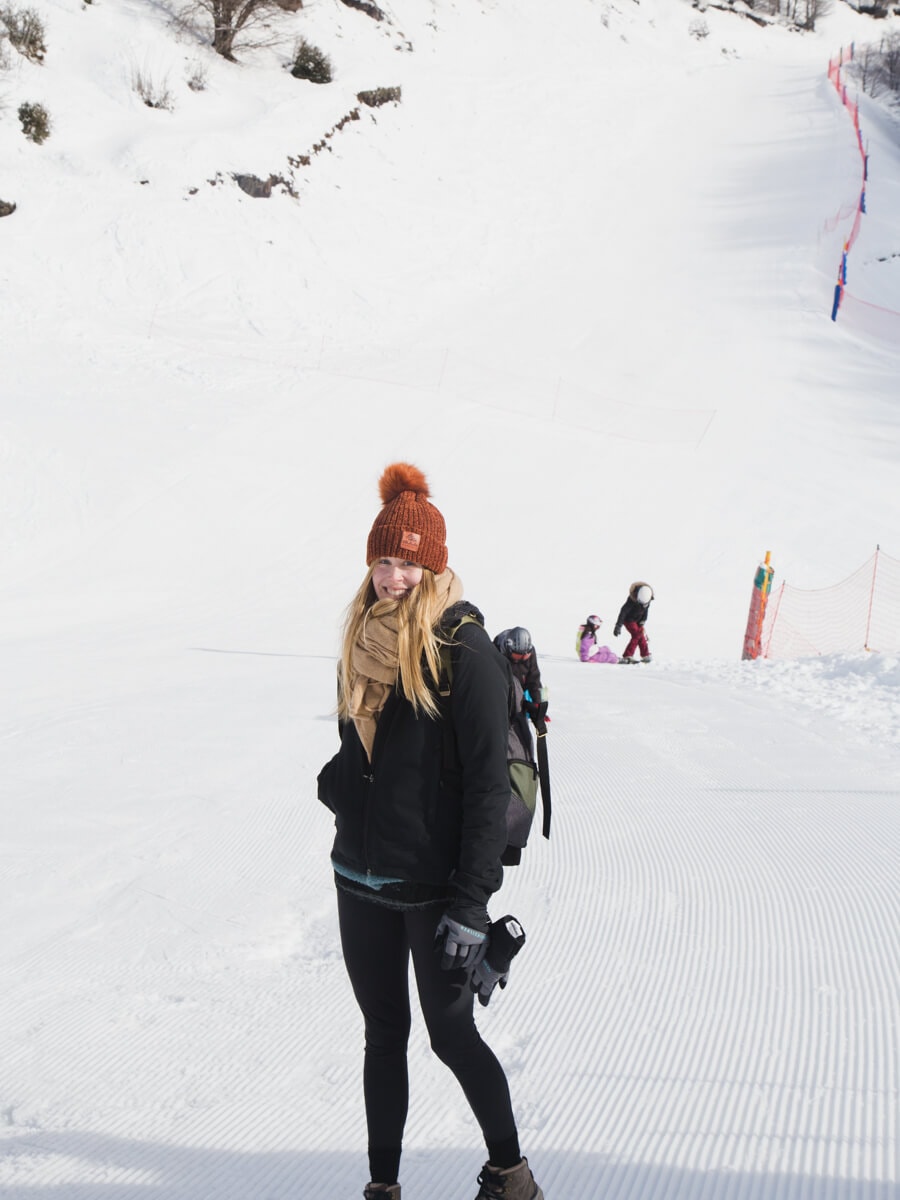 what To Pack for Patagonia
A high-quality daypack. Always pack a great daypack like this. I've literally worn mine down to the bones. You'll want it for excursions and hikes. If you don't use one already as a carry on, pack one that folds down compactly into your luggage.
Short sleeve quick dry shirts – I always pack a few of these Outdoor Voices shirts, they're all I need, size up one size
Hiking pants – Avoid leggings, you want a proper hiking pant that won't snag and has good stretch. I wear these 3-4 times per hiking trip and they hold their shape.
Thermal underwear: A must for winter. I avoid them in warmer months because afternoons do get warm, especially if you're hiking.
Lightweight rain & wind jacket – Patagonia's wind is notorious. You'll need a good jacket, I recommend going light and just layering a fleece under on colder days.
A beanie
A scarf
Binoculars. Always bring binoculars to any hiking, camping, or wildlife-focused trip. Read this post to compare the best options, or TLDR: this pair is my favorite (affordable, lightweight, waterproof & compact).
Lightweight gear. If you'll be going on multi-day treks, invest in quality, lightweight, and compact gear. 2-3 pounds may not sound like much but it will after 4 days of lugging it on your back. Get a lightweight tent, sleeping bag, etc.
Sunscreen: The sun is very strong here
Sunglasses
Read More About Patagonia:
Argentina Packing List
I hope this post has helped you organize your trip to Argentina.
If you have any questions at all about what to bring or leave behind, let me know in the comments!
Also let me know if there's something you packed that made your trip better
Argentina Travel Resources