I'd heard that the infamous Boca Juniors stadium, La Bombonera, moves with the crowd, but I still wasn't prepared for the feeling of the massive concrete structure swaying under my feet.
The crowd, la hinchada, was unlike anything I'd ever experienced.
And being from football obsessed Texas, that says a lot.
My own university (Gig 'em Aggies!) shares the 12th Man Tradition with Boca Juniors.
I'm used to fandom that borders on cult like status.
But I still wasn't prepared for the passion of Argentine futbol, it's a must-do experience if you're lucky enough to be in town on game day.
And if you want to go to a game you'll quickly discover that it can be surprisingly difficult to get tickets.
Homefans is the answer and I recently went to a Boca Juniors game with them.
This post is a full review of my experience with Homefans and at the end you'll find a discount code to get your own tickets!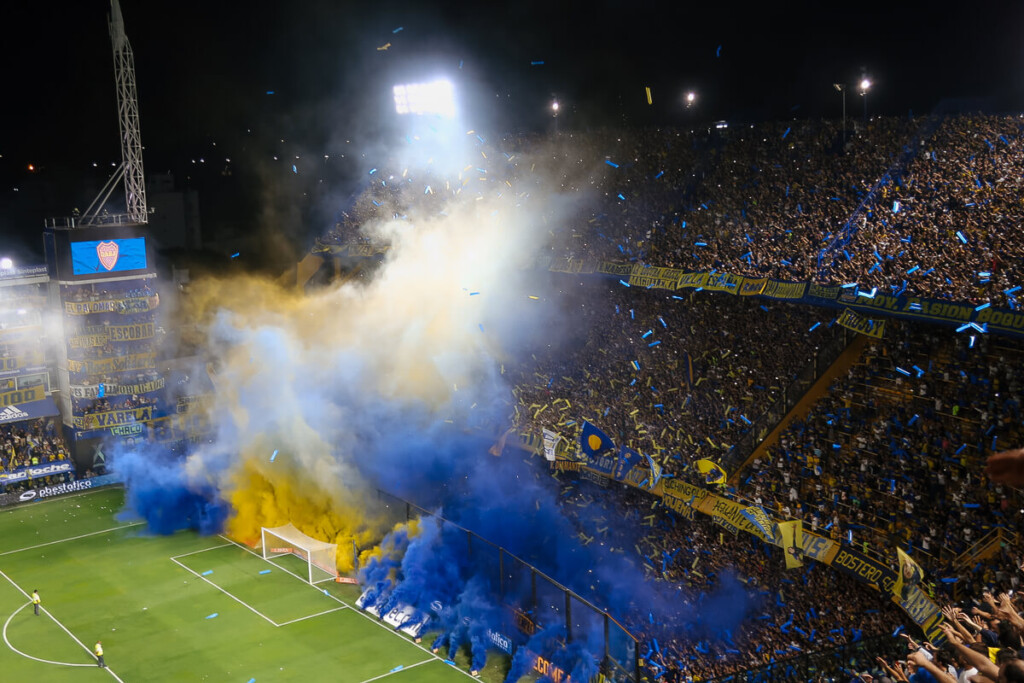 QUICK NOTE: This post contains affiliate links and Sol Salute may receive a commission for purchases made through these links, at no extra cost to you.
Soccer in Argentina with Homefans: An Honest Review
Homefans is the answer to all your travel soccer woes.
Seats are delegated to members of that team's club and getting tickets to a game in Argentina is nearly impossible without a guide.
The solution?
Homefans has created an online marketplace, allowing local fans to create experiences and fan-led tours.
Peruse the different experiences available to find the game-day tour for you, each guide offers something unique.
Homefans invited me to the first Boca Juniors game of the season in the infamous Bombonera stadium with one of their top fan-led tours.
Juan, the Boca hincha (Spanish for fan) who would be taking me and a few other visitors to the game, was in contact with me via WhatsApp a few days before the game with all the details.
On game day I met him and the rest of the group in front of a bakery just a few blocks from the stadium.
After being briefed on everything we'd need to know, off we went to the previa.
The previa, or pregame party, was an experience all on its own.
Fans crowded the street hyping each other up, drinking beers and eating choripan while singing the team's hymns at full volume.
Read more: All About Soccer in Buenos Aires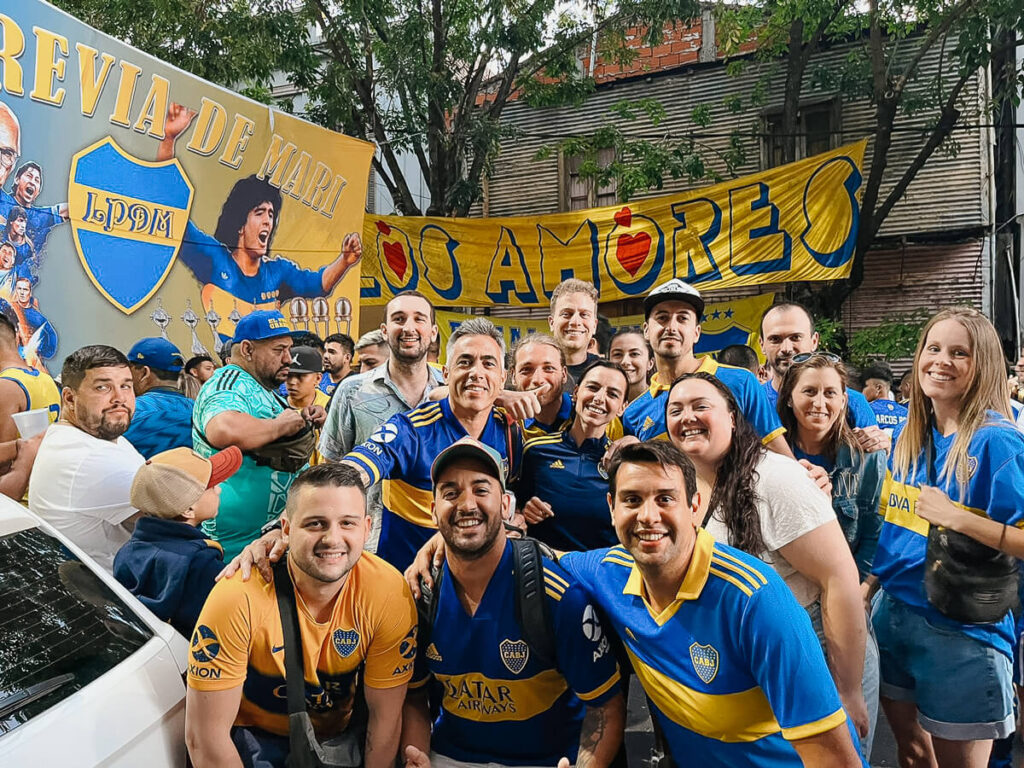 After having a drink ourselves, we made our way to the stadium about an hour before the start of the game.
And I'm grateful for the early start.
We were able to get through the security checks without any issues. In a crowd we could have easily lost track of our guides.
I also enjoyed taking photos in front of the stadium like a proper tourist.
Once we got up to our seats we could relax a bit before the game.
Being the season opener I really enjoyed watching the fans file in and excitedly greet one another.
Since the tickets are sold as a membership, people have the same seats game after game throughout seasons. The stands form a sort of family.
The game kicked off with smoke bombs filling the stadium with blue and yellow, drums, fan songs being chanted in rhythm as the stands began to sway under our feet.
After a Boca win, we all calmly filed out of the stadium.
To be honest, I was expecting a bit more of a chaotic exit, but along with everyone else we slowly wound our way back down the stairs with our guides keeping a close eye on us.
Once back at our original meeting point, they pointed us all in the right direction and that was it, the end of the night (but just the beginning of the celebrations for everyone in the streets around us).
RESERVE YOUR GAME | Thanks to Homefans for hosting me on this unique Buenos Aires experience. As always, all opinions are 100% my own.

Click here to reserve your Buenos Aires soccer game, use my code SOLSALUTE to save 10%!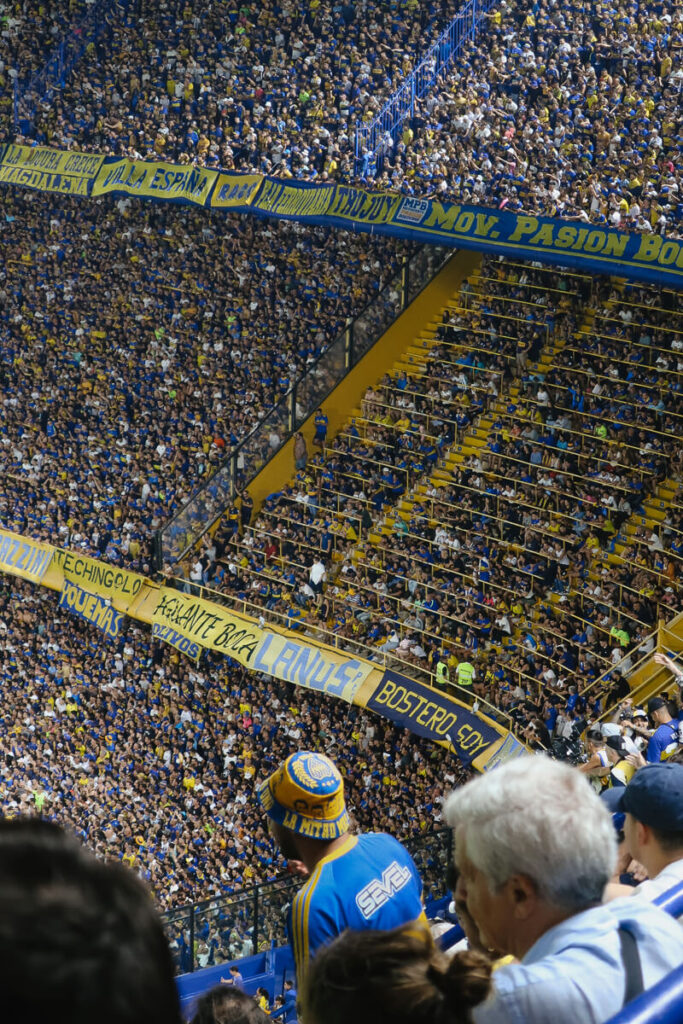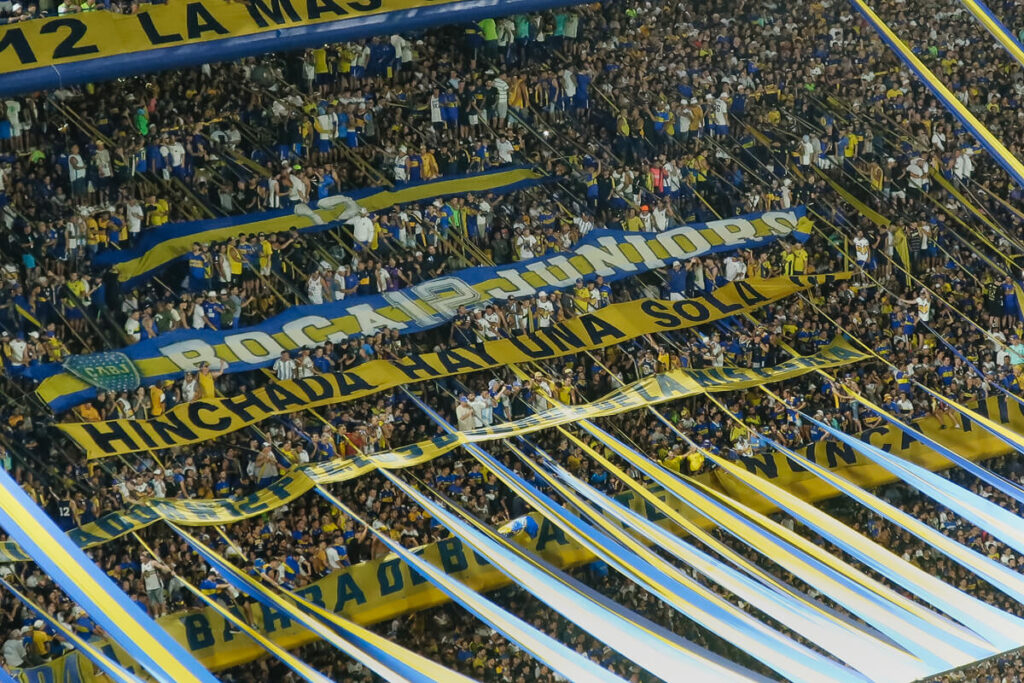 Wait now, what about other teams?
Since originally writing this post, I've attended two more games with Homefans: the Huracan-San Lorenzo superclasico and my neighborhood's local team, Platense.
Each team was its own universe.
I highly recommend looking BEYOND the big teams (Boca and River Plate).
Racing, Huracan, San Lorenzo, Paternal…
They all have avid fans that rival those of Boca, unique stadiums of their own (Huracan's in particular is gorgeous) and also helpful, their tickets are usually more affordable.
Get your tickets now at Homefans, use SOLSALUTE for 10% off!
Is it safe?
I've been wanting to go to a soccer game in Buenos Aires for years now, but was always a bit timid about it.
In fact, the topic came up once with my husband's overly cautious friend and he erupted in negativity.
You would have thought I was thrusting myself into a literal fire.
But, in reality, I felt very safe despite our game being late at night (it started at 9:30 pm).
Our guides took us into the stadium almost an hour before the game started, so we were able to avoid any hustle of the crowds there. It was peaceful.
The seats were in the platea, as in, we had seats. You won't be in the raucous chaos of the popular seating (where there is no seating, just a mosh pit of fans).
After the game, I will admit to getting in my head a bit. Our guides took us back to our original meeting spot and gave everyone directions on where to walk to catch a cab away from the busy streets.
It's a bit chaotic, understandably so as thousands of fans flood the streets.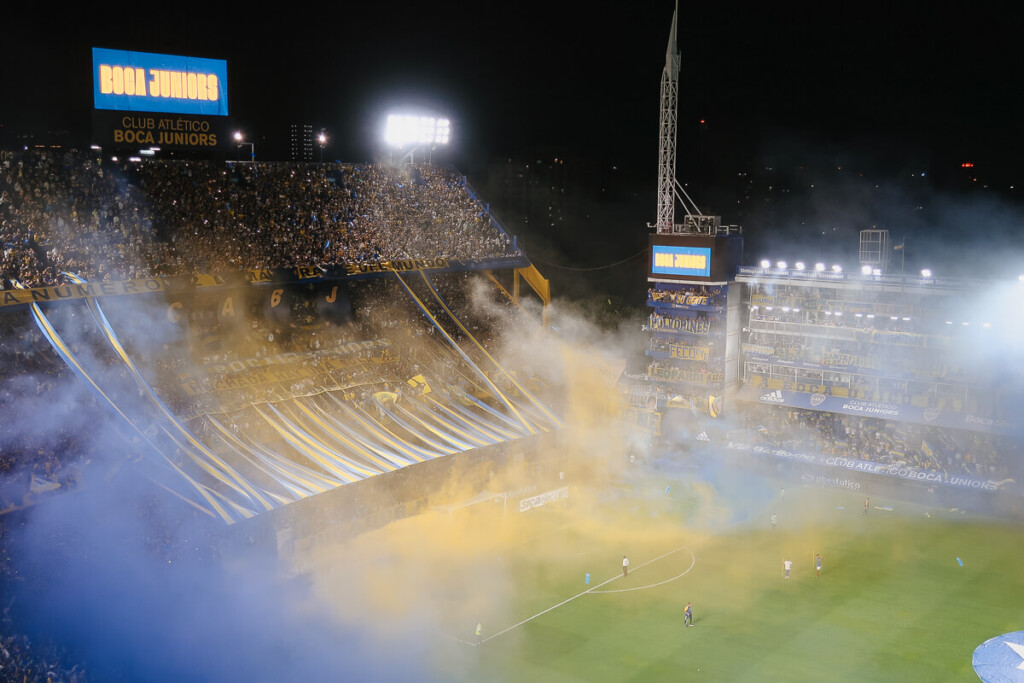 Forget getting a rideshare home in the immediate vicinity, none will accept the ride. You'll want cash on hand for a taxi.
We were told to continue walking towards San Telmo down the main avenue until it cleared up a bit.
Having attended alone this got a bit intimidating for me, being here at midnight alone in the busy streets.
It wasn't until many, many blocks that I finally got a taxi.
I recommend coming with a friend. While it wasn't particularly dangerous (there were a ton of families with small children around me!), it would have felt better to have been with someone.
Even having lived here for over a decade, it did make me a bit nervous wandering around alone in the crowds at midnight.
Had I had my husband or a buddy with me, though, I think it would have just been another part of the adventure.
Get your tickets now at Homefans, use SOLSALUTE for 10% off!
Pin it for later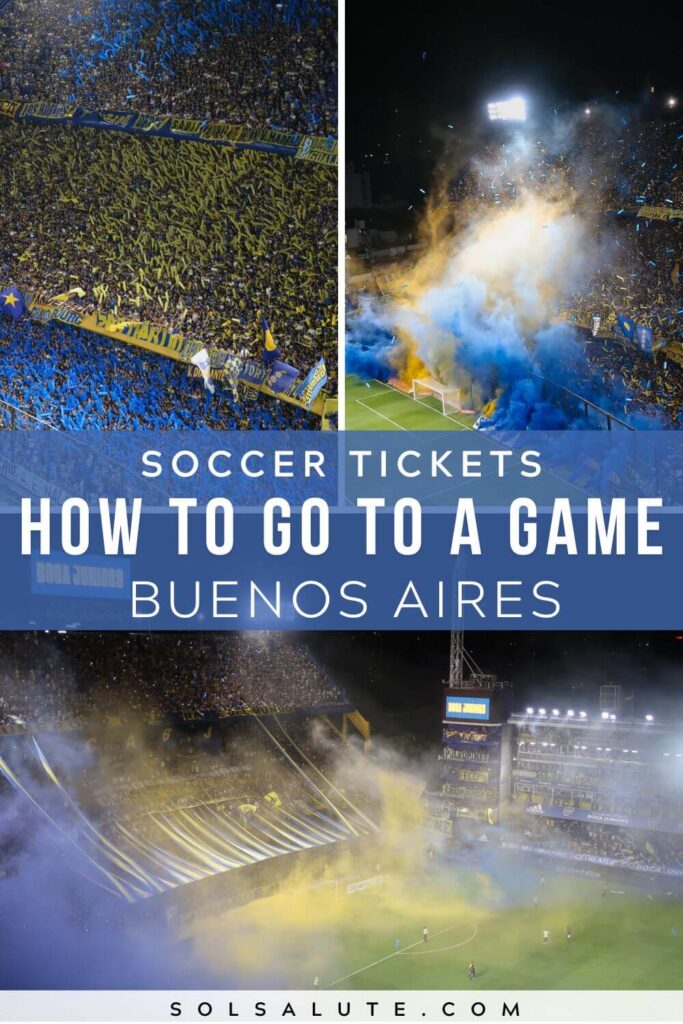 Argentina Travel Resources