Tucuman is the country's smallest province and that bodes well for road trips.
Tucuman also delivers in diversity
You'll see it all from lush green yungas to the arid Calchaquí Valleys.
On our Tucuman road trip, we covered a lot of ground and saw a variety of landscapes in only 6 days.
This post is a detailed write up of the itinerary we followed.
There are also alternatives to help you adjust it to your own timeline and interests.
Don't want to rent a car?
Only have 3-4 days?
No problem.
Keep reading to plan the perfect Tucuman itinerary, for you.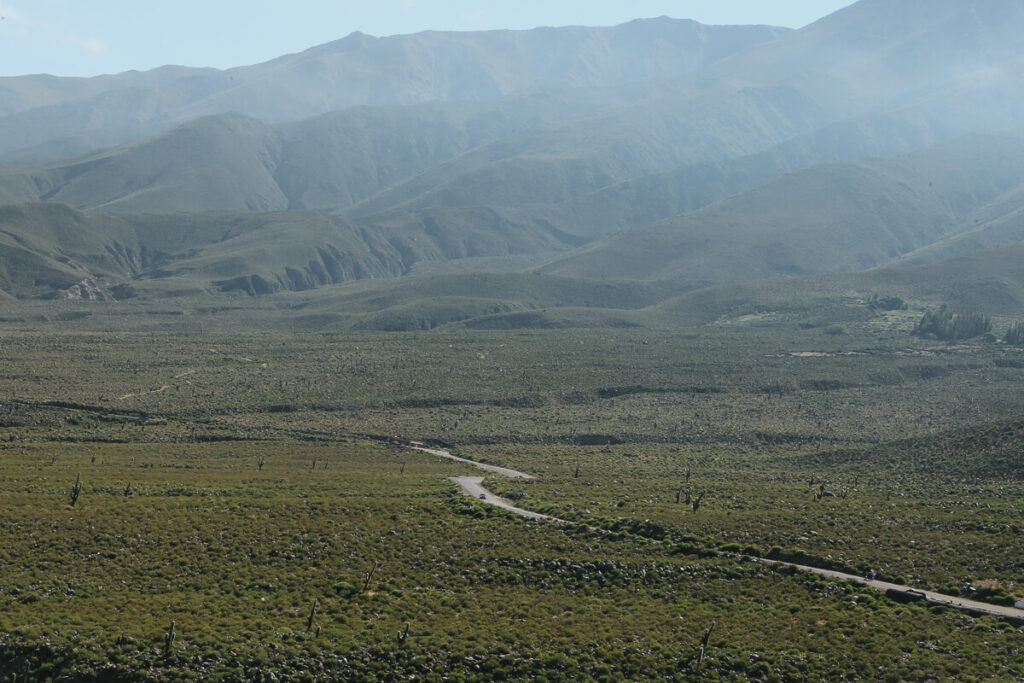 QUICK NOTE: This post contains affiliate links and Sol Salute may receive a commission for purchases made through these links, at no extra cost to you.
How to Get to & Around Tucumán
First, how do you get to Tucuman and how should you get around once you're there?
The main city is San Miguel de Tucumán.
We flew in from Buenos Aires and rented a car, starting and ending our road trip there.
I found the rates to be very reasonable (for Argentina) at around the equivalent of USD 30/day. Check rates here for your travel dates.
If you don't want to rent a car you can travel Tucuman by bus with Aconquija.
They stop at all the cities and sites mentioned in this itinerary and continue north to Cafayate.
Are you backpacking and taking buses southwards through Argentina from Bolivia?
You're probably going to go through Jujuy, Salta, and then into Tucuman.
If this is you, follow this itinerary in reverse.
Travel with the same bus company starting in Cafayate.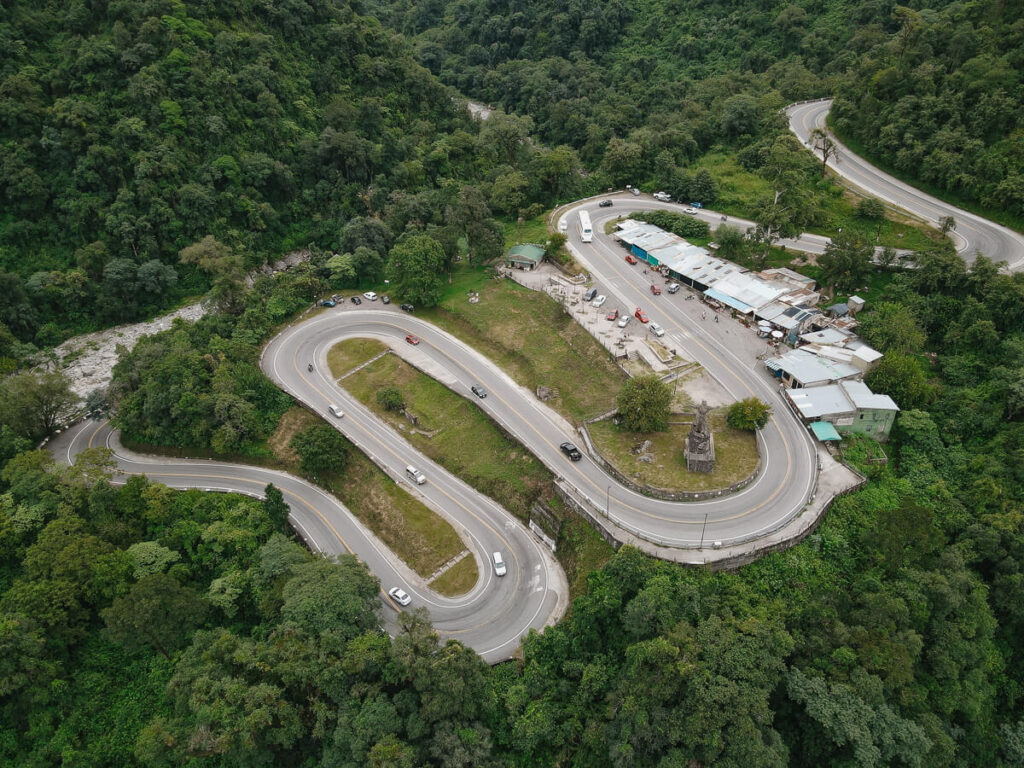 Our Tucumán Itinerary
Here's a quick overview of our Tucumán itinerary:
Early morning flight into San Miguel de Tucuman, pick up car and drive to…
Two nights in Tafí del Valle
Drive Ruta 307, see the Parador Infiernillo and wander Amaicha del Valle on the way to…
Two nights in Colalao del Valle (to see Quilmes Ruins & Wineries)
Drive Ruta 307 back to San Miguel via Tafi del Valle, visiting missed stops along the way to…
Two nights in San Miguel de Tucumán
Map of our Tucuman Road Trip
Here's a map of our route with all the pit stops and highlights marked.
Ruta: San Miguel de Tucumán to Tafí del Valle
To start, let's get this out of the way.
San Miguel de Tucuman is not a beautiful city.
The area surrounding the city is also very flat, but the mountains were visible on the horizon, beckoning to us in the distance (to my son's great excitement).
While leaving the city you'll drive on the straight and fast Ruta 38 but once you get out of the cityscape on Ruta 307 the drive becomes curvy and beautiful.
Stay awake for it.
This is the lush jungle, the yungas tucumanas.
There are a lot of switchbacks but nothing too harrowing.
The road is in good condition but go slowly. A lot of drivers speed around the curves and invade your lane.
Also, throughout Tucuman you'll see loose animals (livestock, horses, and even llamas) in the roads.
We encountered a lot of cattle on this curvy road so go slow enough to be able to come to an abrupt stop if necessary.
Pitstops from San Miguel de Tucumán to Tafí del Valle:
Get Empanadas in Famaillá | This tiny town just outside of the capital city hosts Tucuman's annual Empanada festival and competition. If you're hungry, stop at one of the many food trucks dishing up the region's specialty. You'll even see a couple that belong to past winners (with banner's hung to brag about the honor).
Monumento al Indio | At the peak of a mountain after a particularly curvy portion of the route you'll see a 6 meter tall monument. There are also a lot of souvenir shops and a bathroom (not free but thankfully very clean).
Dique La Angostura & El Mollar | Just before Tafi del Valle, we were too hungry to keep going and stopped here for lunch at Taktik Llaktak: Casa de Té overlooking the lake. We tried their empanadas, a tamal, and humita (all excellent but the view was the best part).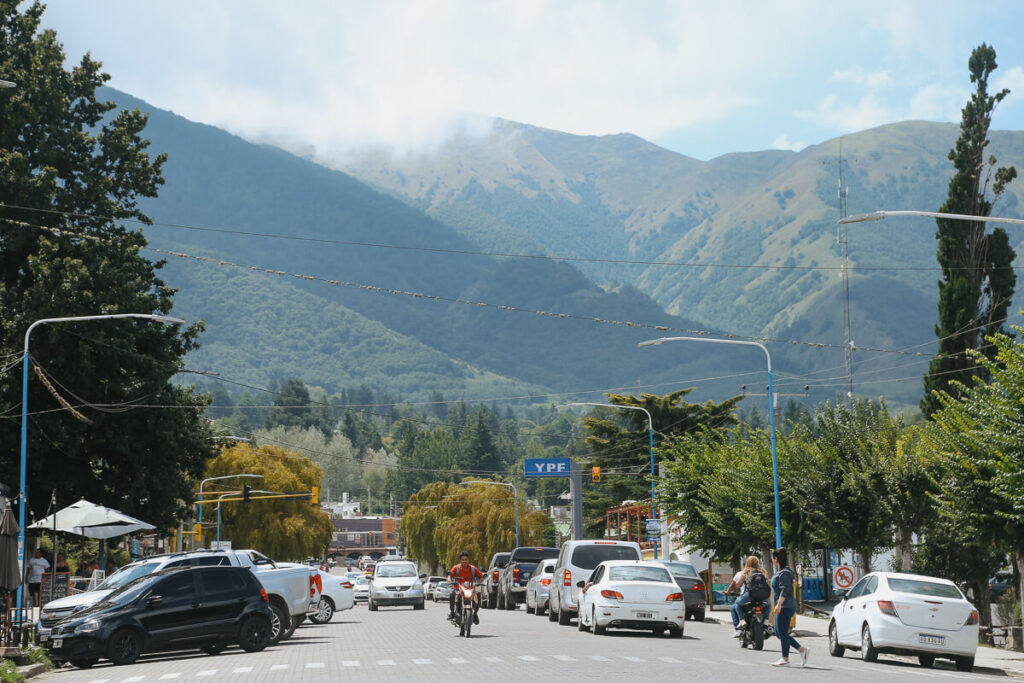 2 Nights in Tafí del Valle
We spent two nights in Tafí del Valle.
I felt like that was enough time but if you want to hike and relax at your hotel or cabin's pool, then you could easily add on a day or two.
What to do in Tafí del Valle?
Read my complete guide to Tafí del Valle.
I won't go into too much detail here to avoid repetition but here's how we spent our days:
Day 1 | Arrival, we got into Tafí del Valle just after lunch and were exhausted. We just rested by the peaceful creek outside our rental cabin and perused the shops in town, taking it easy.
Day 2 | For our only full day we did the scenic drive mentioned in detail in the article linked above. We saw Estancia Las Carreras, Museo Los Menhires, Dique La Angostura, and came by a lot of workshops along the Ruta del Artesano.
Where to stay in Tafí del Valle?
I didn't like the cabin we stayed in, at all. Instead, here's where I wish I had stayed:
This area was settled by Jesuits, stay in one of their historic estancias right in town for a reasonable price at Los Cuartos or Las Tacanas. Great for friends or couples.
For families, I wish we had gotten a cabin at a complex like El Viento de Mi Sueño. It's closer to town and has nicer amenities (read: cleaner) and it has a playground on site.
For luxury, Las Carreras is your best option. Also an estancia like Las Tacanas and Los Cuartos, it is much more luxurious. Keep in mind that it's far from town so you'd be there to disconnect and enjoy nature, not to be in the heart of town and its activities.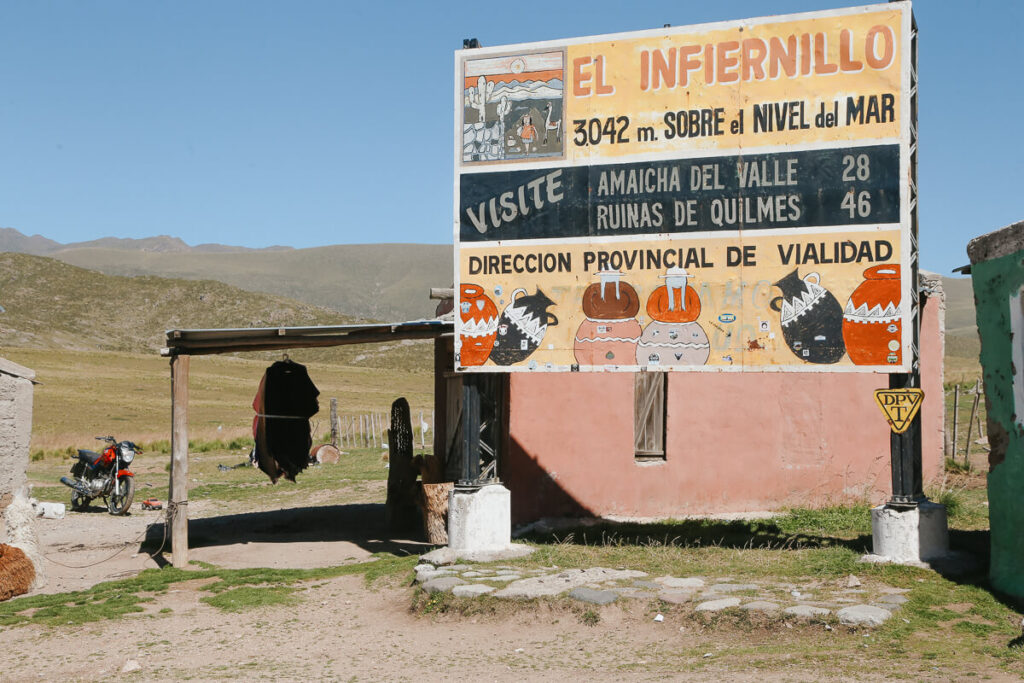 Ruta: Tafí del Valle to Colalao del Valle/Quilmes
I originally planned to spend all four nights here in Tafí del Valley and see wineries, the Quilmes ruins, and Amaicha del Valle as day trips.
This is the most common way to do it but it was a mistake.
There is a lot to see in that area and it's in your interest to stay at least one night there. If you can, two is best and all you really need.
The drive there was absolutely stunning and once there I was glad we had changed our plans in order to spend two nights here.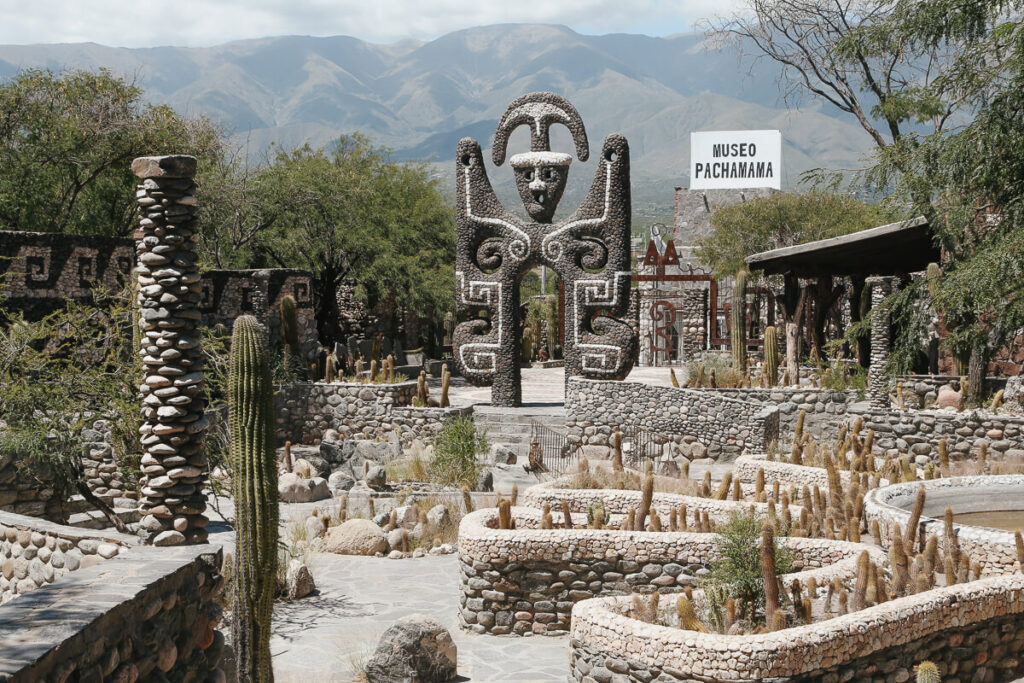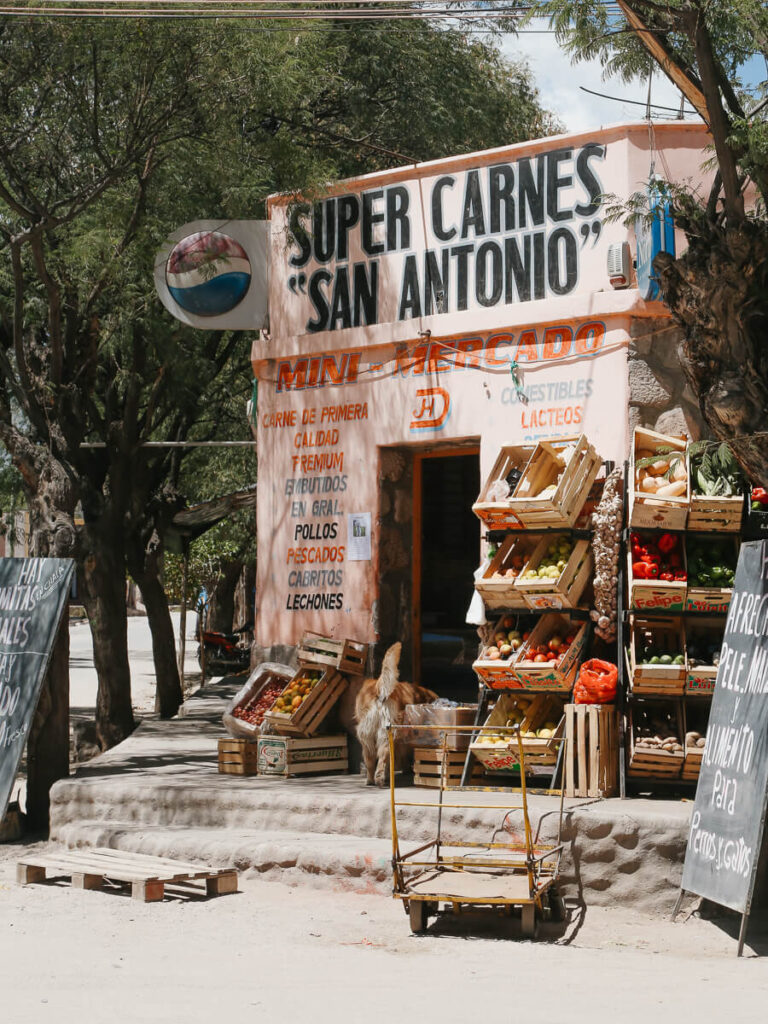 Pitstops and viewpoints along the way
El Cristo | It's easy to miss (at least we missed it). Argentina's northwest is very devout so it's not surprising that there's a random statue of Christ in the hills here.
Tambo La Sofia | Tafi del Valle is famous for its cheese. Tour La Sofia, try their cheeses and buy some for the road. They bring the cattle in to milk at 4 pm, if you want to see that (there are viewing windows).
Parador El Infiernillo | Stunning viewpoint of the valley below along with cheesy souvenirs. There are a few llamas here posing for photos, great for kids!
Quebrada del Amaicha | You'll see the green begin to peel away in favor of arid desert landscapes as you approach Amaicha del Valle. There are a number of pull offs on the side of the road to stop for photos.
Observatorio Astronómico Ampimpa | A must for astronomy lovers, read more here
Amaicha del Valle: Small town with a strong indigenous presence, we stopped for lunch but you could easily stay the night and fill a day or two here!
Museo Pachamama | DO NOT SKIP THIS, the museum dedicated to Pachamama in Amaicha del Valle was very impressive in its art installations in the exterior and informative in the exhibits inside, we spent over an hour here.
Bodega Comunitaria Las Amaichas | Just outside Amaicha del Valle, this is the first winery in South America run by an indigenous community. Confirm hours before going, we were told they open from 8 am to 1 pm, but when we went in the morning they opened at 2 pm that day. Next time, I guess.
Ruins of the Ciudad Sagrada de Quilmes | This isn't a pit stop but a destination, you'll spend a couple hours (upwards of half a day) here.
Ok, that was a lot.
That's why we decided to change our plans and spend two nights in the region around Quilmes and Colalao del Valle, rather than try to do it as a day trip.
It would have been too much on the kids and we would have had to cut out too much, but it IS possible…
Quilmes & Amaicha del Valle as a day trip Alternative
People usually spend just a few days in Tucuman, visiting on a weekend.
If you have limited time you CAN visit this area on a day trip from Tafi del Valle, this tour even does it as a day trip from San Miguel de Tucuman (but I wouldn't do that unless you REALLY have to).
You'll just have to make some hard decisions and only do two big things.
Visit the Quilmes ruins and a winery (do Rio de Arena, which is near the ruins) OR the Quilmes ruins and Amaicha del Valle (Pachamama Museum).
You most likely won't have time to do both.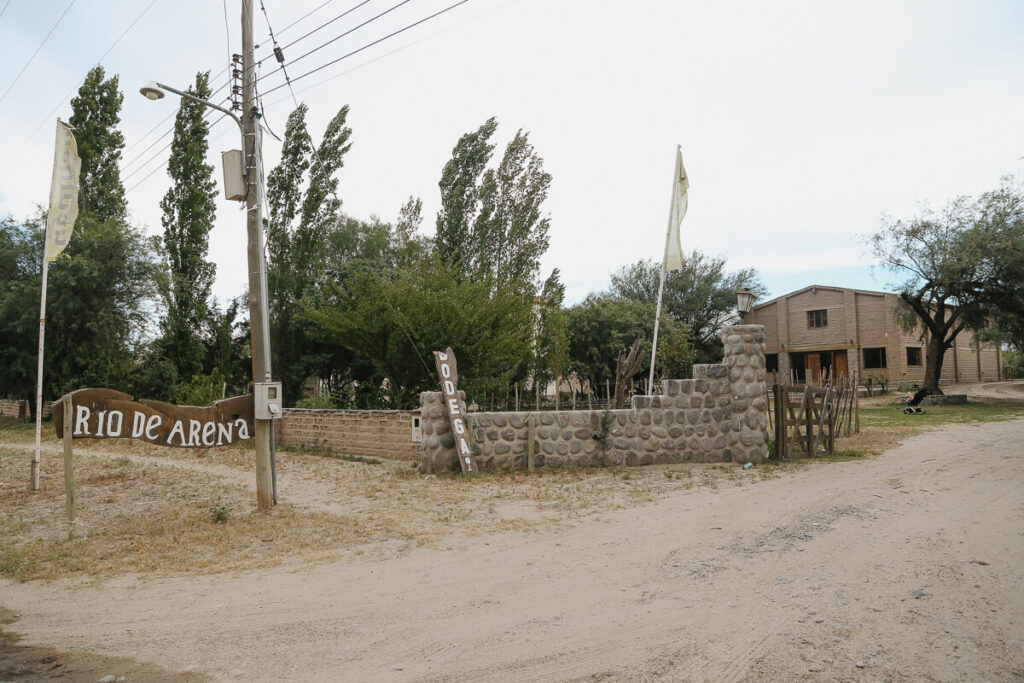 2 Nights in Colalao del Valle
We spent two nights at Estancia Rio de Arena, which is on Ruta 40 right between the Quilmes ruins and the village Colalao del Valle.
I booked it last minute and was so happy with our itinerary change and the hotel.
In contrast to the lush green hills of Tafi del Valle, this is the start of the Calchaqui Valleys.
It's the desert, similar to neighboring Salta (which makes sense, it's just a 30 minute drive from here to Cafayate!).
This is Tucuman's wine region, which was obviously a major drawing point for me, a wino.
But you should prepare yourself to go with the flow.
Tucuman's tourism industry isn't the well oiled machine you'll see you in Salta.
Wineries here are smaller and lack the resources of Cafayate.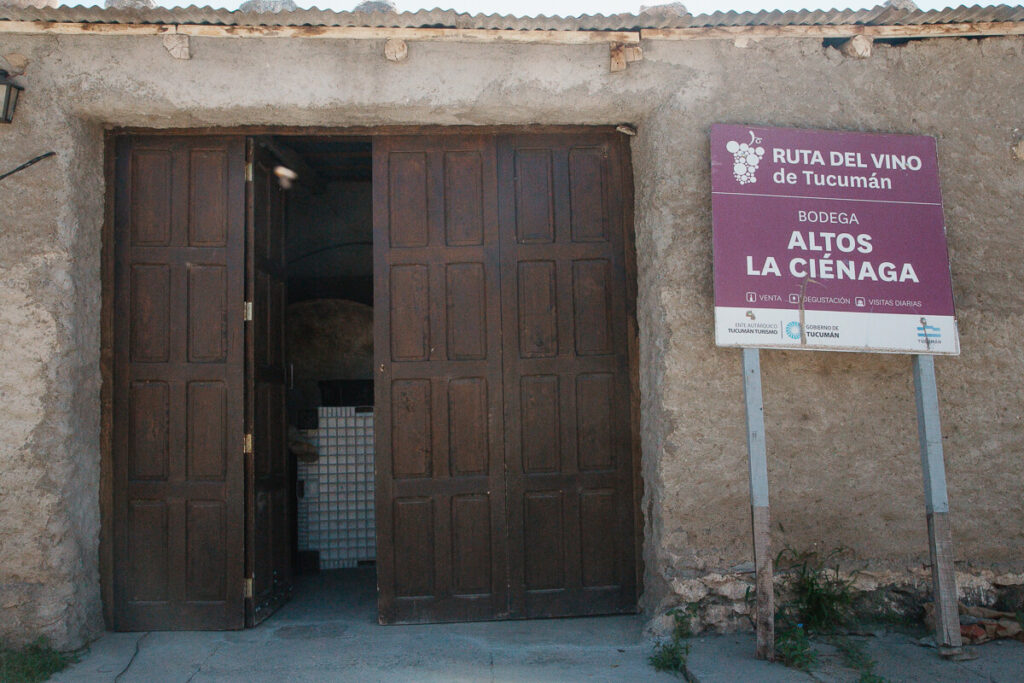 We were unlucky to visit during the harvest, no one was on hand to offer us tastings (every bodega was all hands on deck in the vineyard's harvesting grapes).
You'll likely find a lot of closed doors, less organized tours, and the like here. But the Tucuman wine we did try (in restaurants…) was very, very good!
Rio de Arena, our hotel, is a winery.
So we DID get do a proper tour and tasting there.
The restaurant was also very good, making it an ideal stop after touring the Quilmes ruins if you're on a day trip here.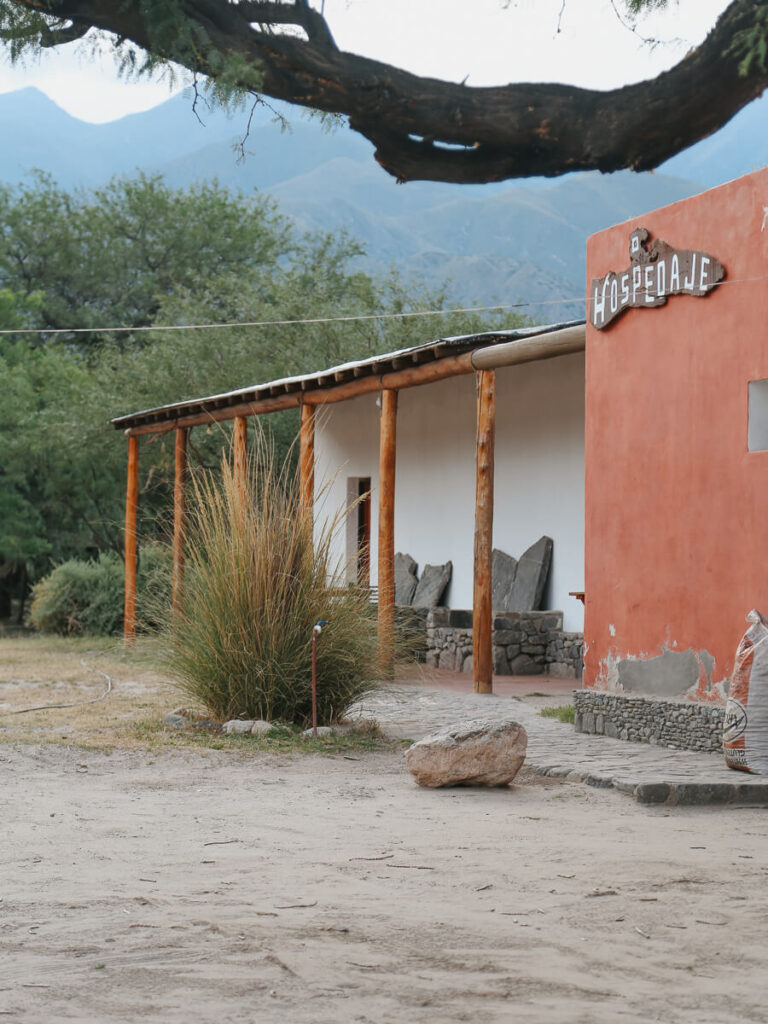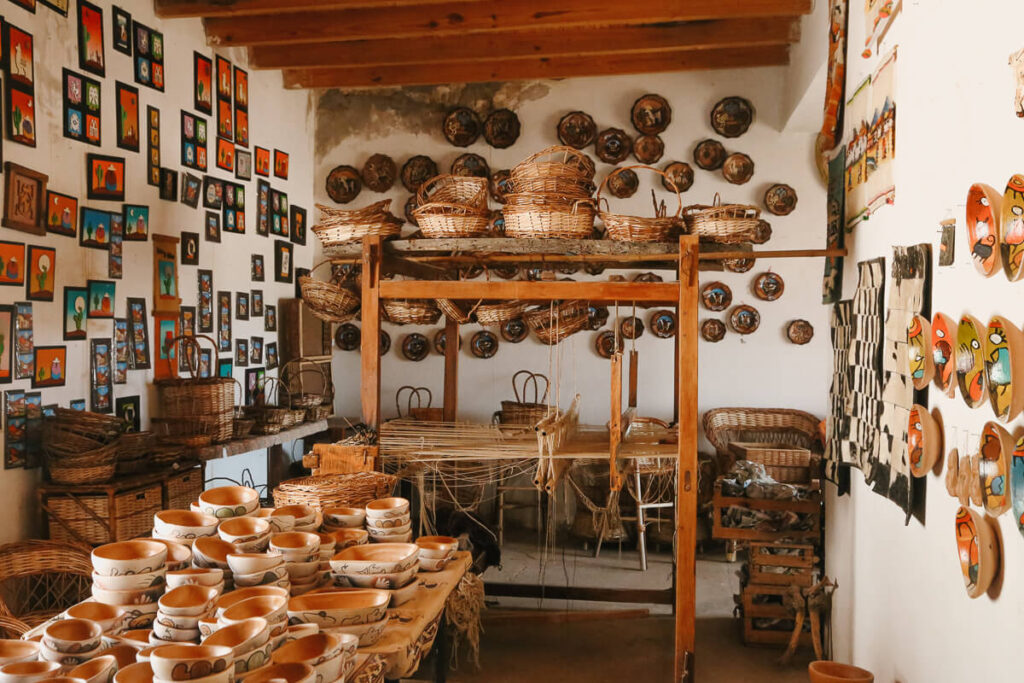 What to do in Colalao del Valle
If you want to stay here and take your time, like we did, here's how to spend your days:
Quilmes Ruins | Take advantage of staying overnight and visit at the end of the day or just after sunrise to avoid the heat of the day (it's HOT out there!). You'll also have better lighting for photos.
Estancia Rio de Arena | Our hotel, even if not staying there, is worth a stop. If you visit only one vineyard, make it this one. It was very organized and they have a good restaurant for lunch.
Corral de Piedra | This is a sort of road side rest stop/budget accommodation just past Rio de Arena on RN40. Good lunch alternative on a budget near Quilmes with regional foods like humita and empanadas. They have a lot of handicrafts and souvenirs for sale and llamas you can pay to take photos with.
Wineries | Most bodegas are right in the town center of Colalao del Valle (about 20 minutes up RN40 from Quilmes). Informal structure, just show up and they'll (hopefully) welcome you for a tasting.
Day trip to Cafayate | You're only 30 minutes from Salta here, if you won't have time to visit Salta on its own trip you can easily spend a day there. Here's a Cafayate Guide and List of Wineries in Cafayate to help plan.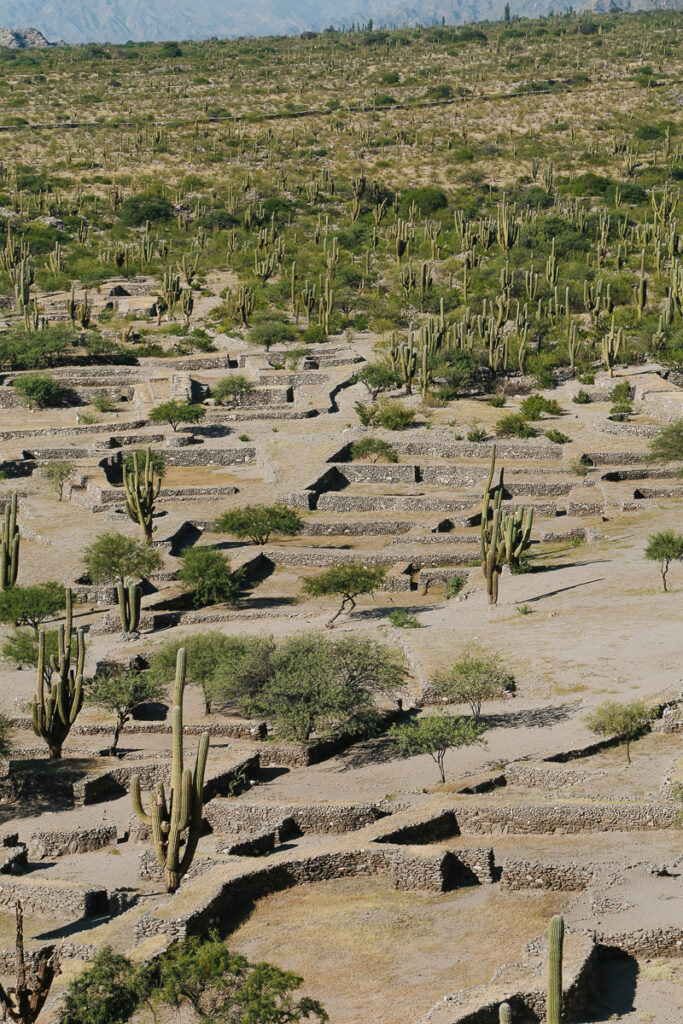 Return: Colalao del Valle to San Miguel de Tucumán
We ended our trip with two nights (one full day) in San Miguel de Tucumán so we had to drive the full drive back in one day.
It really was pretty painless.
The scenery was gorgeous and we took advantage to see things we had missed on the way up (like Tambo La Sofia).
We stopped for lunch on the way in Tafi del Valle at Rancho del Felix.
Did we stop just because my son's name is Felix?
Yes, yes we did.
We were pleasantly surprised and it seemed to be a local favorite.
They have a few lunch specials to choose from at a good price including an empanada, main dish, and dessert.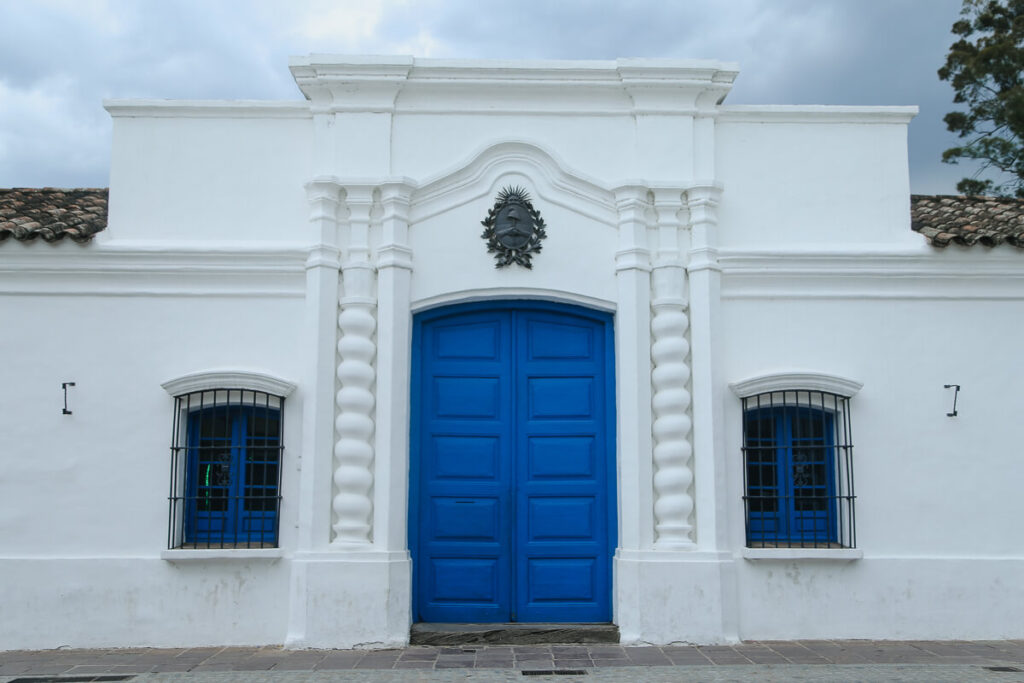 2 Nights in San Miguel de Tucumán
We closed our trip out with two nights in the city, planning on taking advantage of one full day to see the city.
To be honest, you don't need it.
We did not care for San Miguel de Tucuman, at all.
You need to visit the museum at the Casa Historica and the main square.
We found the rest of the city to be a bit chaotic and unappealing. It lacked Salta's charm.
In hindsight, I should have seen it coming. Most high rated hotels are located in the greener suburb, Yerba Buena.
I found it odd, as staying in a residential neighborhood in the burbs is hardly what you visit a historic city for.
But if I were to go again, I'd stay there and only visit the city center for a few hours to see the museums and get out.
That said, if you DO want to stay in the city for convenience, we stayed at the Garden Plaza.
It's right on the main square with great views there and is only two blocks from the Casa Historica.
But, this boutique hotel in Yerba Buena is calling my name. If I were to return, I'd stay there.
And that's it, that was our week in Tucuman itinerary!
I had a hard time finding information on this area so I sincerely hope this guide helps you plan your trip.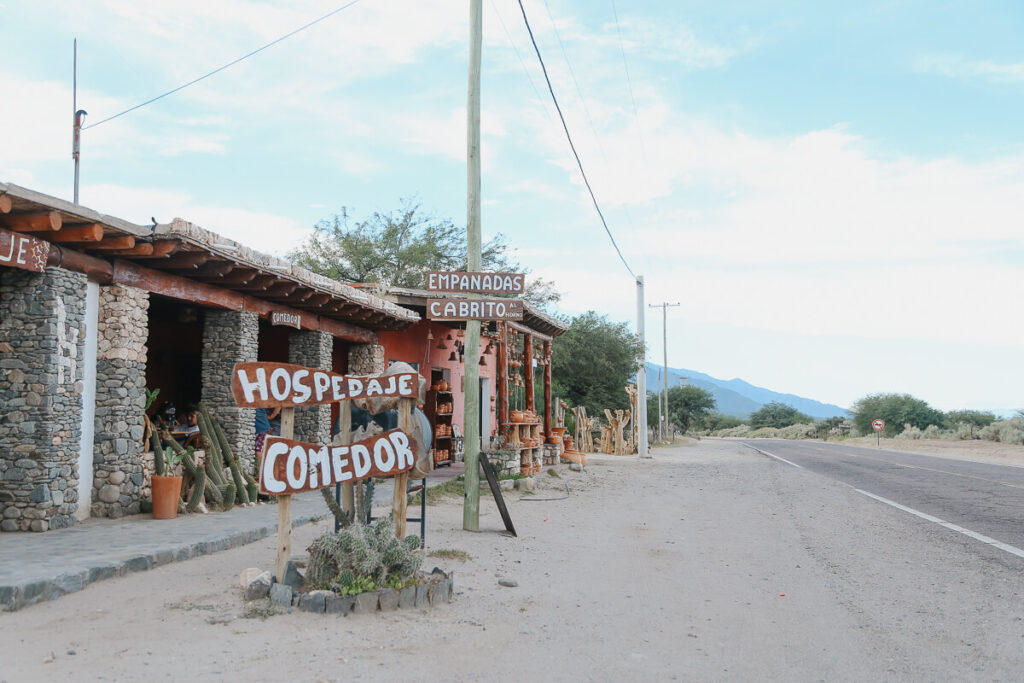 When to Visit Tucuman
Argentina's northwest is best in winter. Spring and fall will also bring milder temperatures.
Summer is hot in this area.
Avoid January for busy season when locals travel, spiking demand and prices.
But to be honest, avoid all of summer if you can. The city is humid and muggy.
The desert is, well, a desert and very hot with a big spread in temperatures from day to night.
For more, read my guide on when to visit Argentina.
Tucuman Itinerary: A Summary
We really enjoyed our week in Tucuman.
Well, mostly. Our kids got sick and decided no one would sleep for four days.
But that's not Tucuman's fault.
I hope this guide has helped you organize your itinerary for this tiny but powerful province.
If you have any questions or have been to Tucuman before, let me know in the comments!
Read More about Argentina:
Pin It For Later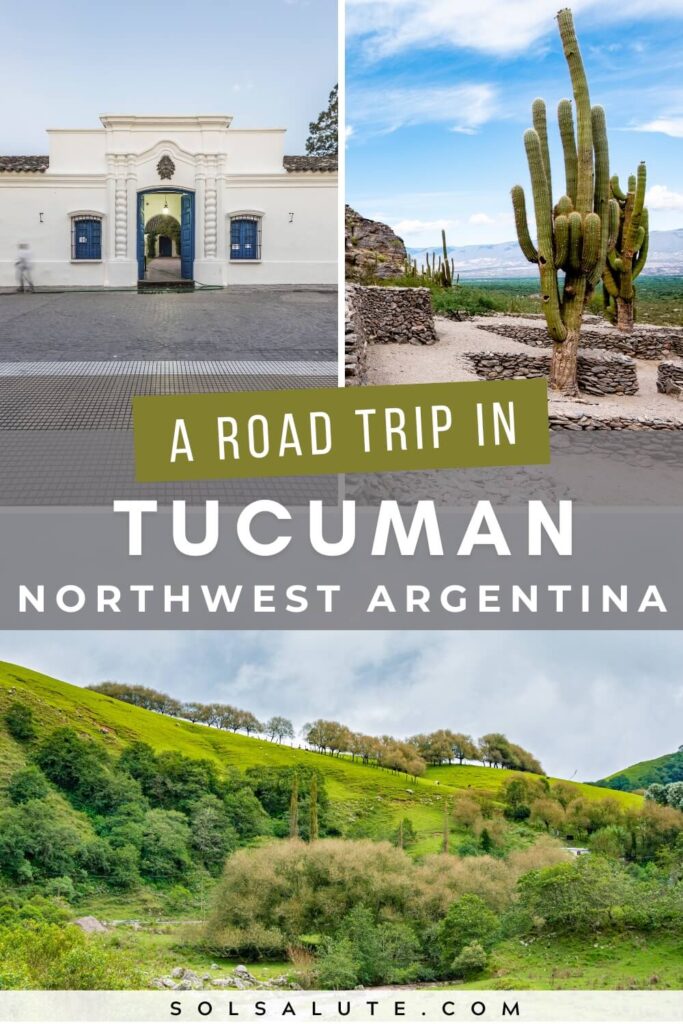 Argentina Travel Resources