Traveling with little ones is no joke and I understand the reticence of many to venture far.
But Argentina is a country almost tailor made for families and I've loved starting my own family here.
Argentina loves children almost more than they love steak and Malbec. 
Ever since having my son, I've been impressed by how pleasurable traveling with kids in Argentina really is.
Combine that family-oriented culture with kid-friendly destinations (imagine wildlife, waterfalls, and mountains), you're in for a great Argentina family vacation if you decide to go for it!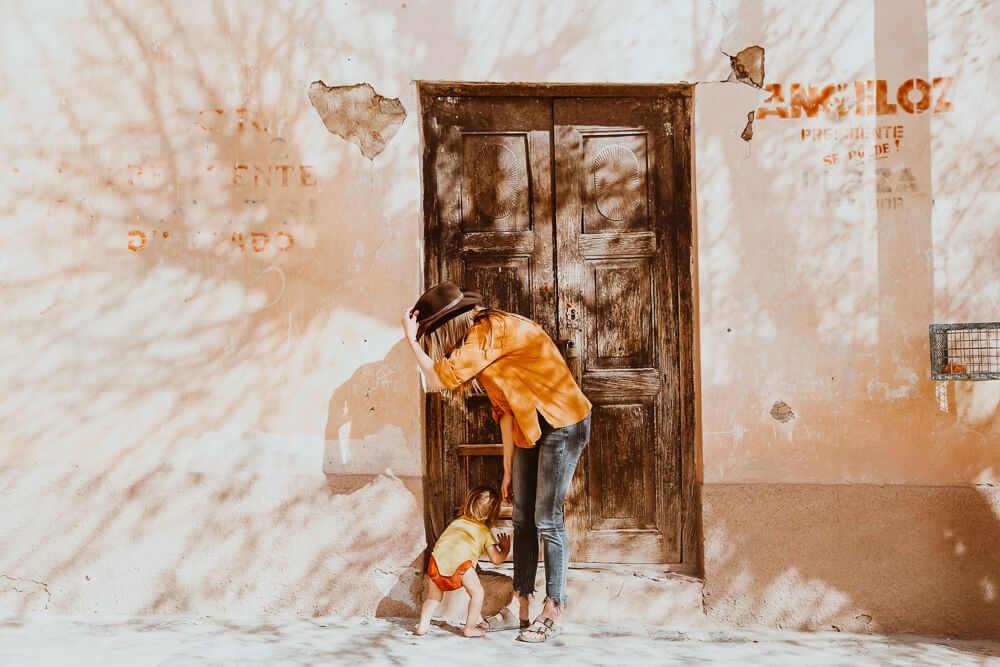 QUICK NOTE: This post contains affiliate links and Sol Salute may receive a commission for purchases made through these links, at no extra cost to you.
Why You Should Plan an Argentina Family Vacation
I mentioned that Argentines love children but how does that help you in a practical way as you navigate a new country?
You know how most people in North America see a struggling mom with a baby at their gate and issue a collective sigh and rolling of the eyes? Please don't be sitting by me (we have all thought it, admit it). 
You won't find any of that here in Argentina.
In Argentina, you'll hear coos of joy as everyone admires the adorable baby. Airline and airport employees swoop in to help the struggling mother/family. 
Pregnant women and families with tiny children/babies are given priority in the queues and automatically ushered to the front. This is something I didn't understand until I myself was that tired mom. My baby may look happy now in this long line but it won't last! Getting through the lines before meltdowns have a chance to begin is a godsend (for everyone involved).
And when my son plays peekaboo with the stranger in the row behind us they nearly always participate. People here LOVE little ones and you will feel welcome here with your family.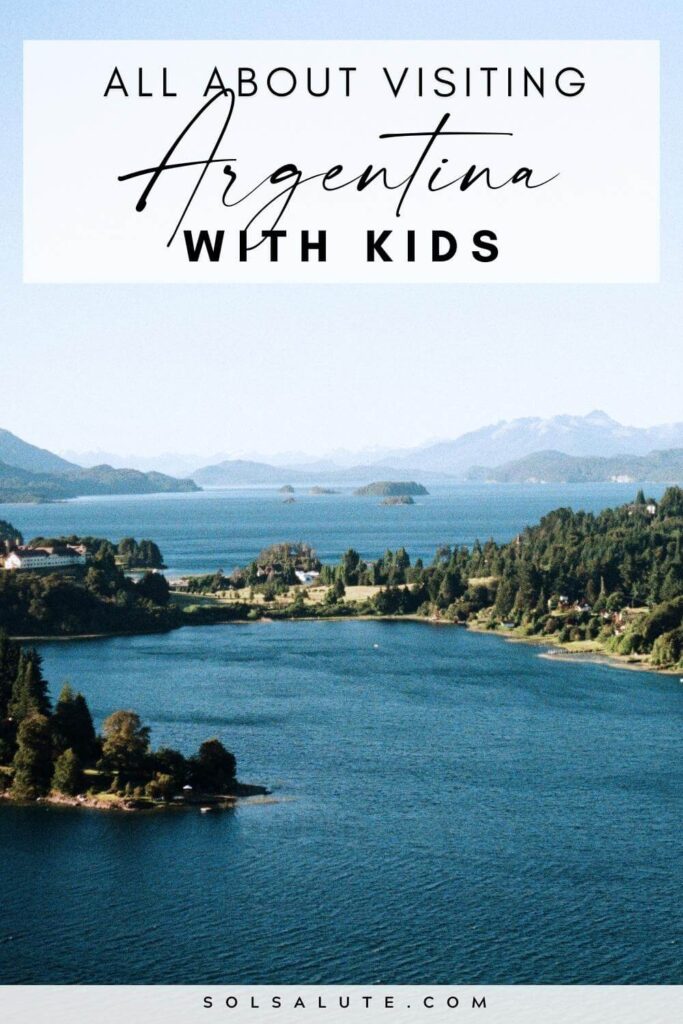 Things to do in Argentina with Kids
Here are a few family-fun activities you'll see across Argentina, from Buenos Aires to Patagonia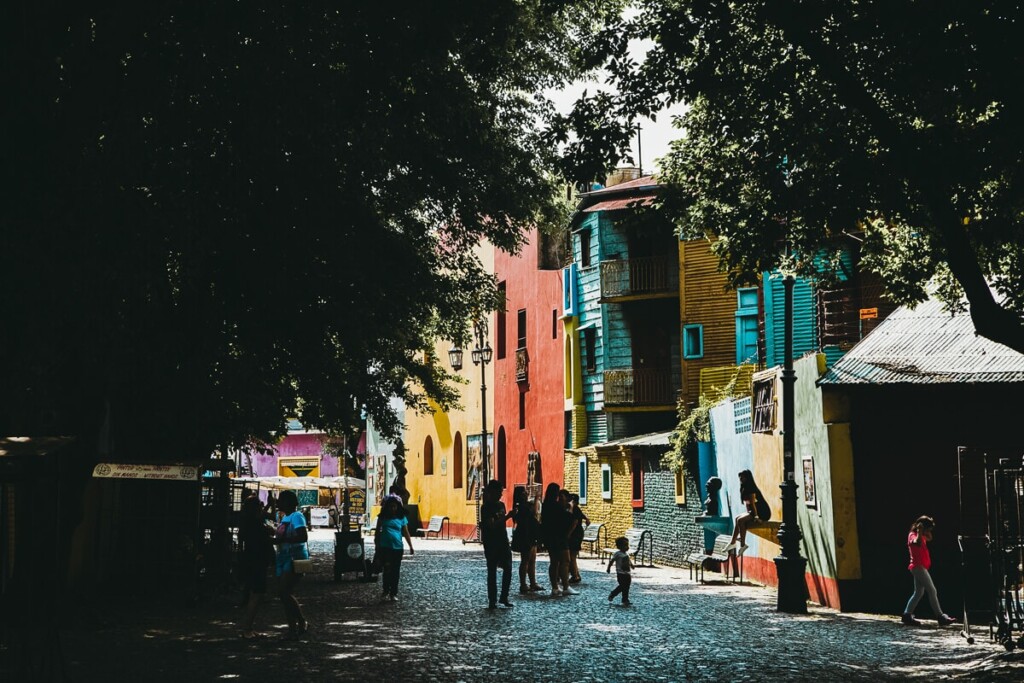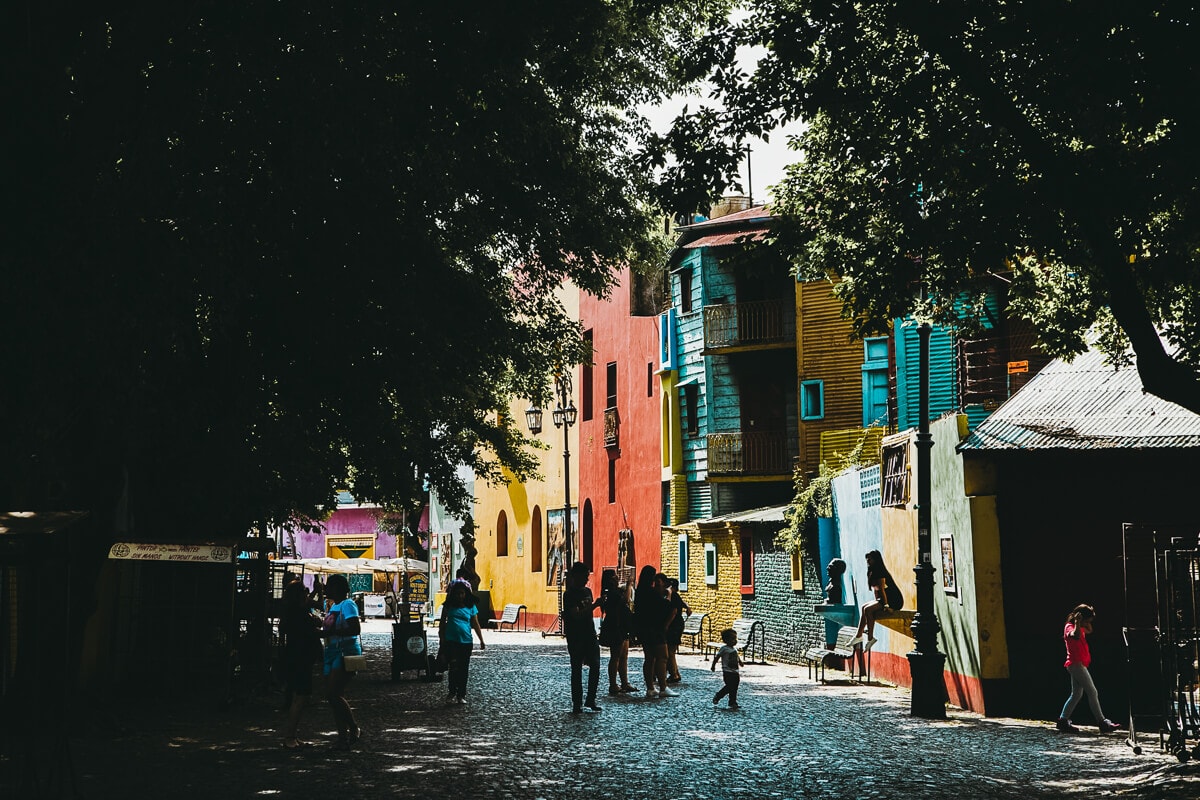 Where to go in Argentina with kids
Where you go will depend on your interests and the ages of your little (or not so little) ones, whether you're traveling Argentina with a baby or a crew or teenagers in tow.
Here's a list of great family friendly destinations in Argentina.
Buenos Aires
It's highly unlikely that you won't spend at least some times in Argentina's biggest city and you'll be in luck, there are a lot of things to do in Buenos Aires with kids.
Learn tango or take them to a daytime tango show. Visit the many, many museums like MALBA and the Museo de Bellas Artes. Go to the Planetarium in the city's largest park in Palermo then watch the ducks and see the roses in the Rosedal rose garden nearby.
Try all the best ice cream in Buenos Aires or play in the city's infinite number of playgrounds. Seriously, for every city landmark you want to see, there will be a playground nearby to make it worth your kid's while.
The hardest adjustment may be the late nights if your kid (like mine) is on an American bedtime. If they're small and bedtime matters, I recommend renting an apartment versus a hotel so you can put them down and enjoy takeout steak and empanadas in peace.
Here are all the best places to stay in Buenos Aires.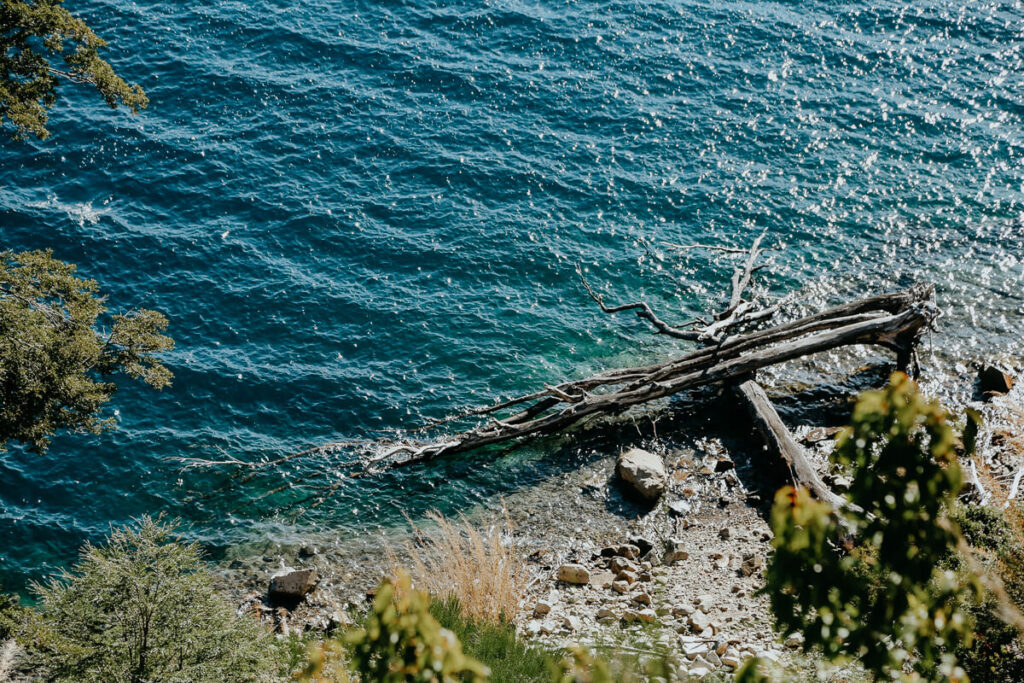 Mountains & Lakes in Bariloche
Bariloche and Northern Patagonia is a wonderful place for kids in Argentina. In fact, most locals plan their family holidays there every summer and ski trips every winter.
This is the Lake District with boat tours, kayaking, swimming, and easy hikes for the whole family. Bariloche itself sits right on the area's largest lake, Nahuel Huapi.
You'll be in the mountains here but it won't be too rugged or insufferably windy like in other regions, like Ushuaia (where weather is very unpredictable).
The activities for your family in Bariloche are endless.
Take the funicular to the top of Cerro Campanario for panoramic views with a hot chocolate and cake from the cafe at the top. Cerro Otto has games for kids like mazes and the like. Hike the area's many trails (like popular Refugio Frey), kayak on the lakes, and walk through the forest in Arrayanes National Park.
Even the food in Bariloche is kid-friendly. This area was settled by many Swiss and German immigrants so you'll have plenty to eat from fondue to gourmet chocolates and ice cream made from Patagonian berries.
PRO-TIP: If you have the time, don't miss neighboring towns like El Bolsón to the south or Villa La Angostura and San Martin de los Andes to the north.
Visiting in July or August? Bariloche is home to Argentina's premier ski resort, Cerro Catedral. Read all about Bariloche in winter to plan your family ski trip.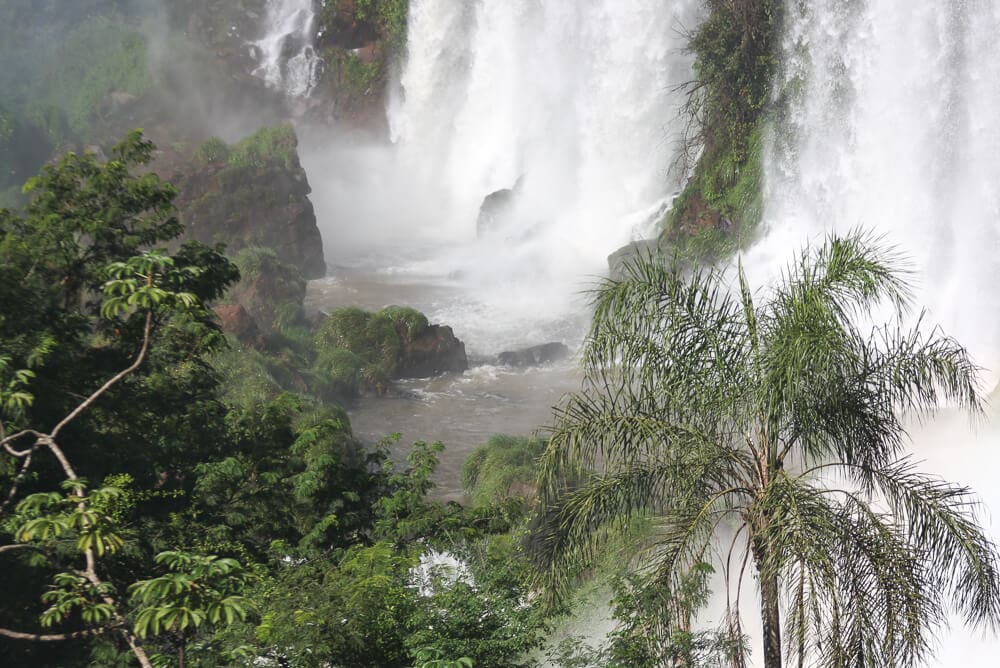 Waterfalls & Wildlife in Iguazú 
Iguazú is one of Argentina's most popular destinations for backpackers, couples, and of course, families.
The endless waterfalls and exotic wildlife are entertaining for toddlers and big kids alike. 
Iguazú National Park is very well equipped and easy to navigate. There's a food court, plenty of clean bathrooms, and even a small train to help you get around the major landmarks. 
Your kids will see animals they've never seen before like coatis (a cousin of the raccoon), monkeys, and toucans. 
If your kids are big enough, take the boat excursion that brings you up close and personal to the falls! Prepare to get soaked. 
Definitely get a hotel with a pool to cool off on the hotter, humid days. Your kids will thank you. The Meliá is the best in town because it's located inside the park. This allows you to get in to the park earlier than other guests and you can rest and swim midday before returning to the park a second time in the same day
(a luxury afforded to no one else).
Loi Suites is another stunning property closer to town that's a bit more affordable, with a pool, and a fun treehouse vibe in the jungle. They even have a play room filled with toys to keep the kids happy.
Read Next: A Complete Guide to Iguazu National Park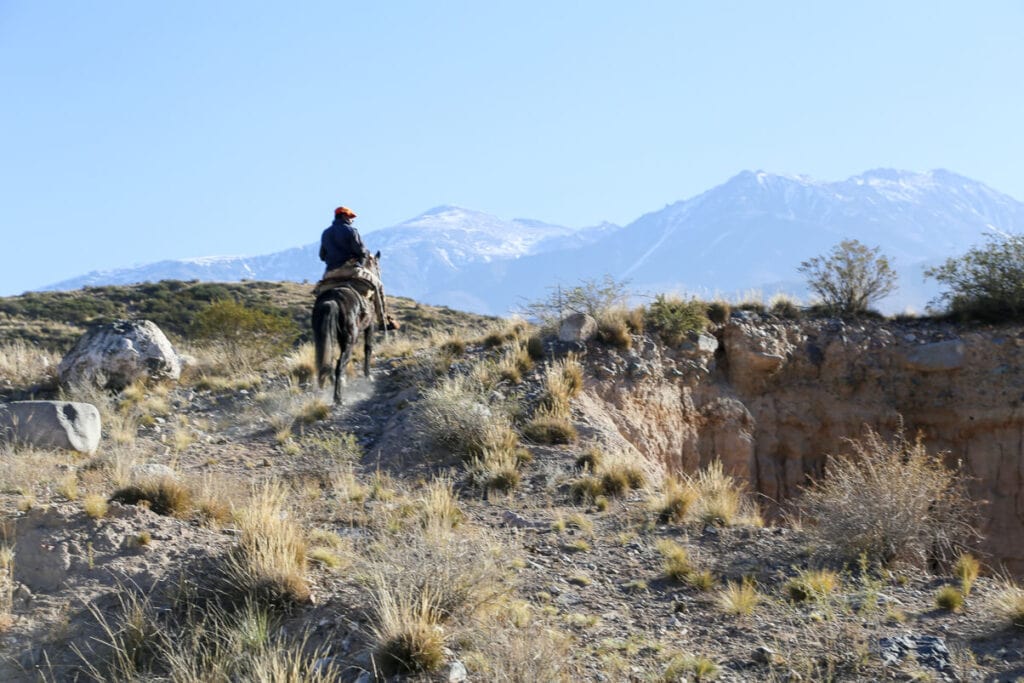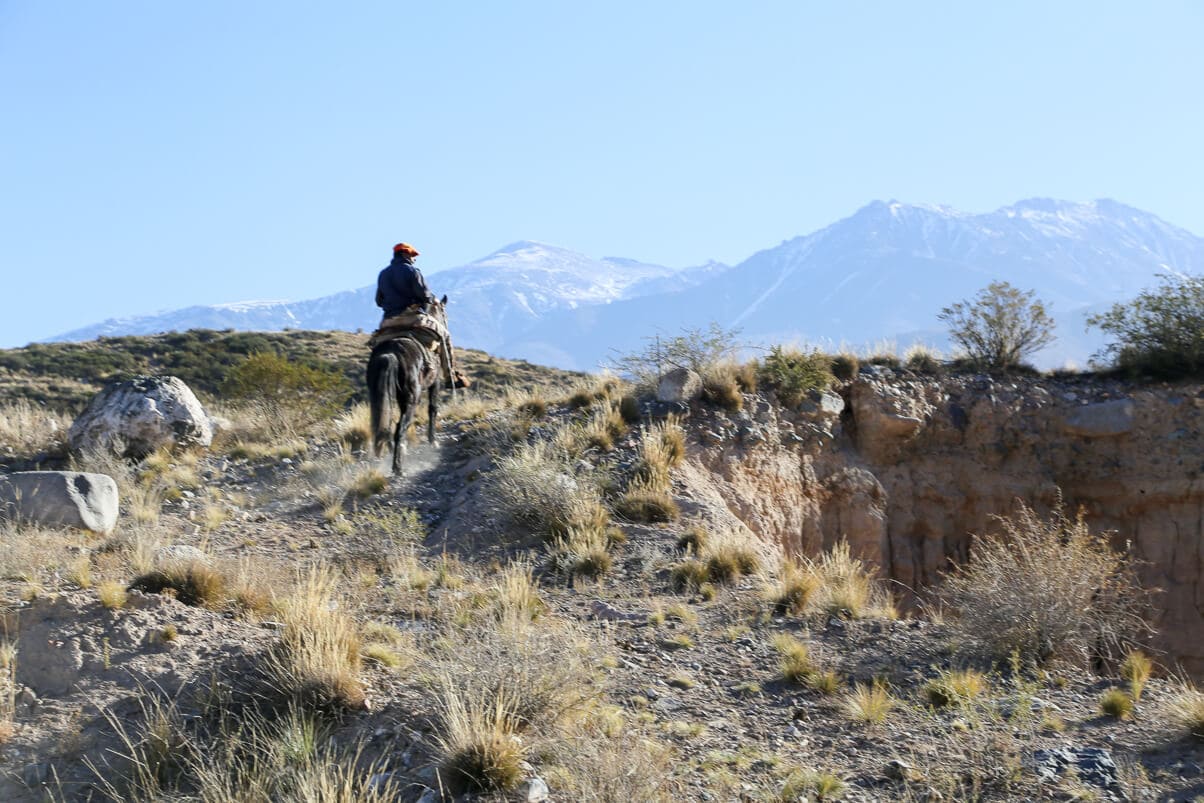 Adventure in Mendoza
You may think of wine when you think of Mendoza (and you'd be right) but there is a lot more to Mendoza than Malbec.
Horseback riding, hot springs, excursions into the Andes, white water rafting, and more, there is no shortage of activities for families traveling Mendoza with kids.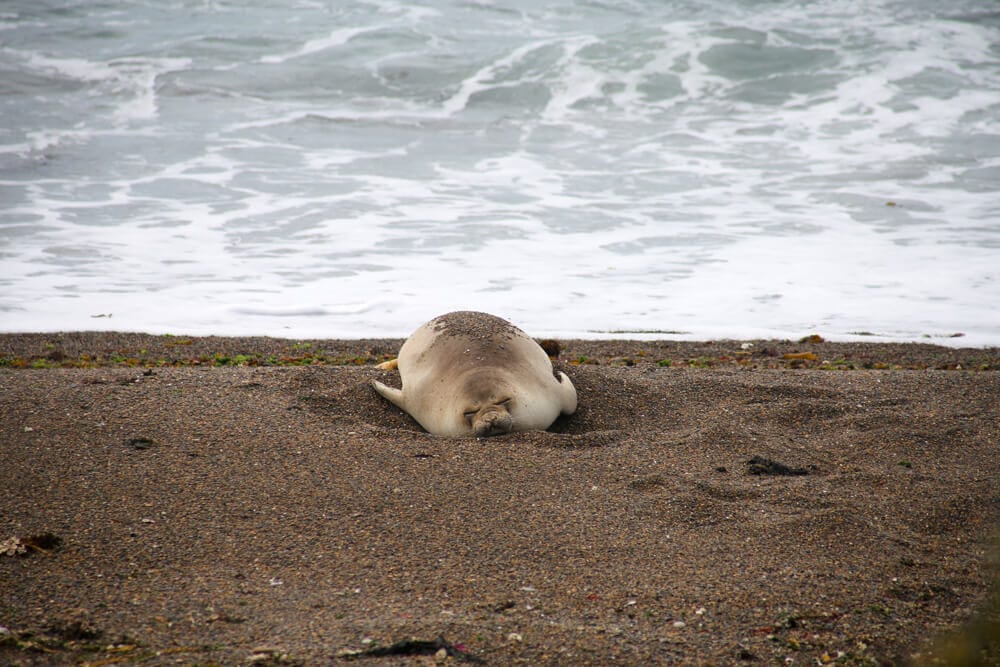 Whale watching in Peninsula Valdés 
If your kids love animals, Peninsula Valdés is a wildly under appreciated destination that MUST be on your itinerary.
Located on Patagonia's northern Atlantic coast, many animals return to these shores to breed year after year, most notably the southern right whale. From June through December, hundreds of whales swim just off shore here.
Come for the whale watching but stay for the penguins, sea lions, and elephant seals. Other animals include furry armadillos, choiques (cousins of the ostrich), and guanacos (cousins of the camel and llama).
Many choose to use the larger city of Puerto Madryn as a base, bouncing off of it for day tours north to the peninsula and then south to Punta Tombo (penguins) or estancias. 
However, if you can swing it, I recommend staying at least two nights on the peninsula itself in the tiny, charming village of Puerto Piramides. You'll be happy for the time to truly enjoy Valdes and it's wildlife. 
The best hotel is Oceano Patagonia, where you can hear and watch the whales from your bed!
Read More about Valdes: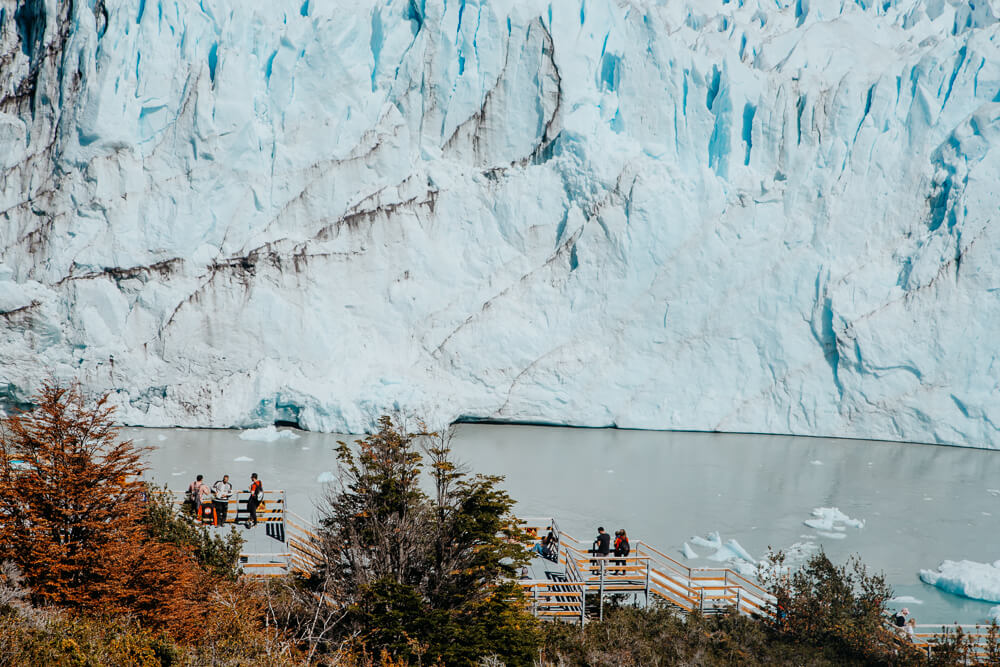 Glaciers in El Calafate 
El Calafate is one of Argentina's most popular destinations for families. Experiencing its iconic glaciers are a once in a lifetime experience. 
Perito Moreno Glacier, thanks to its convenient location, is famously easy to see. You can literally take the bus or park your rental car steps away from viewpoints and walking paths to the glacier.
The metal catwalks and viewpoints are easy for all ages to navigate. You'll see the glacier up close from here. Further excursions are available depending on your kids ages. 
If you have kids older than 6, you can hike on the glacier itself on this mini trekking excursion. Traveling with teenagers? How about kayaking right up to icebergs?
Those with kids and babies will be comfortable on the boat tours (you can contract them right there in the park for the best price).
Hiking and outdoorsy families should continue on from El Calafate into nearby El Chalten for Argentina's best hiking trails.
If that's you, then here are the top day hikes and things to do in El Chalten.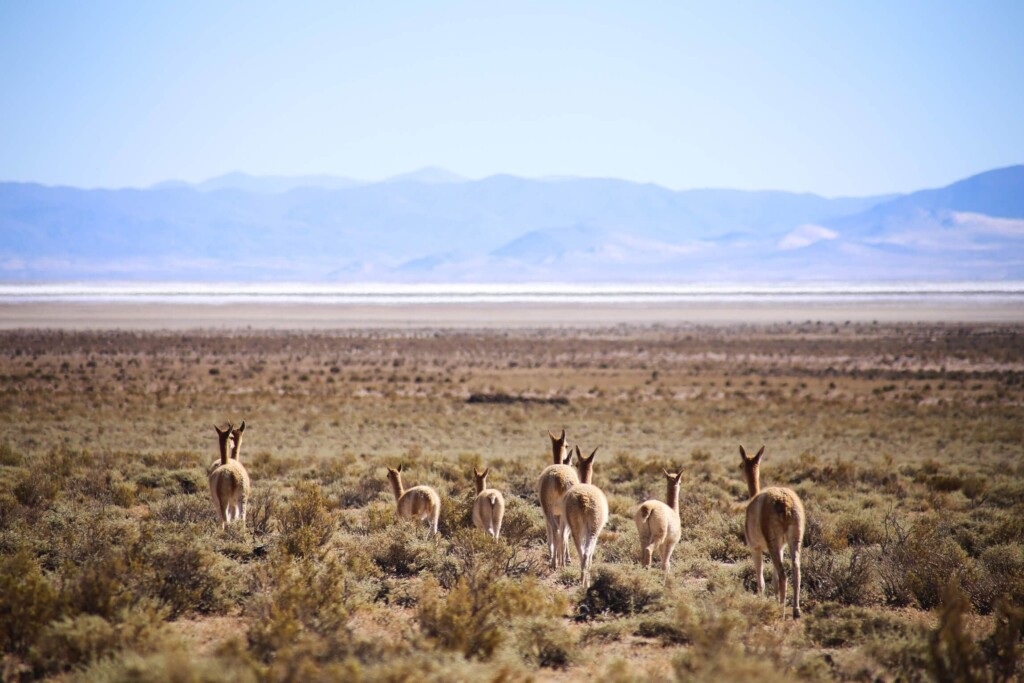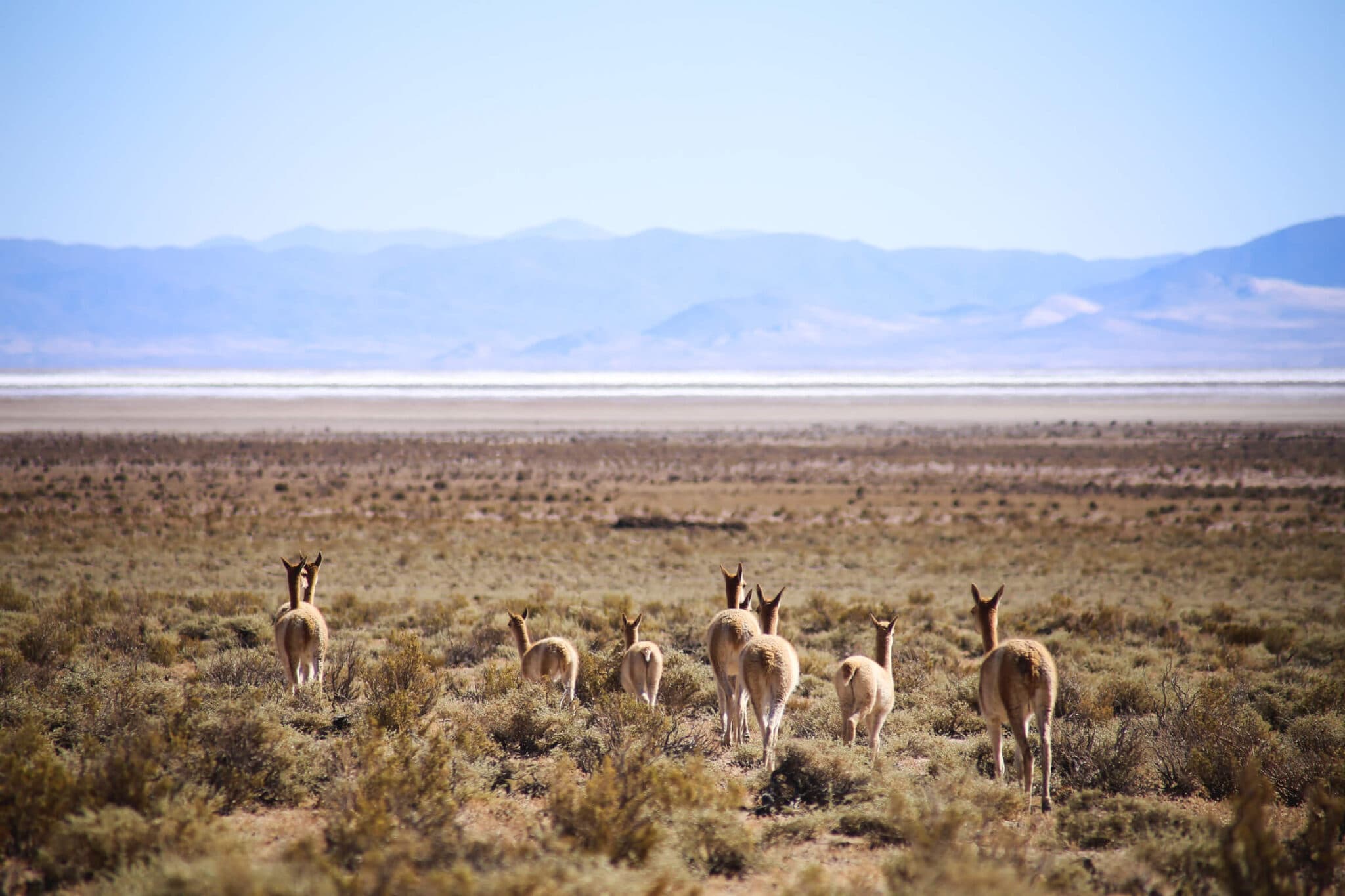 The Northwest: Jujuy & Salta
Argentina's northwest is my favorite region of the entire country. The scenery is reminiscent of America's southwest but even more beautiful and with a fraction of the crowds and costs.
You'll see massive cactus, stunning deep red earth canyons and geographical formations, llamas, salt flats, and rainbow mountains.
This region has a rich indigenous culture with the country's best cuisine, artisans (incredible weavers), and history. 
Keep in mind that altitude is higher here and in some areas of Jujuy it can reach as high as 3-5,000 meters.
Read More About The Northwest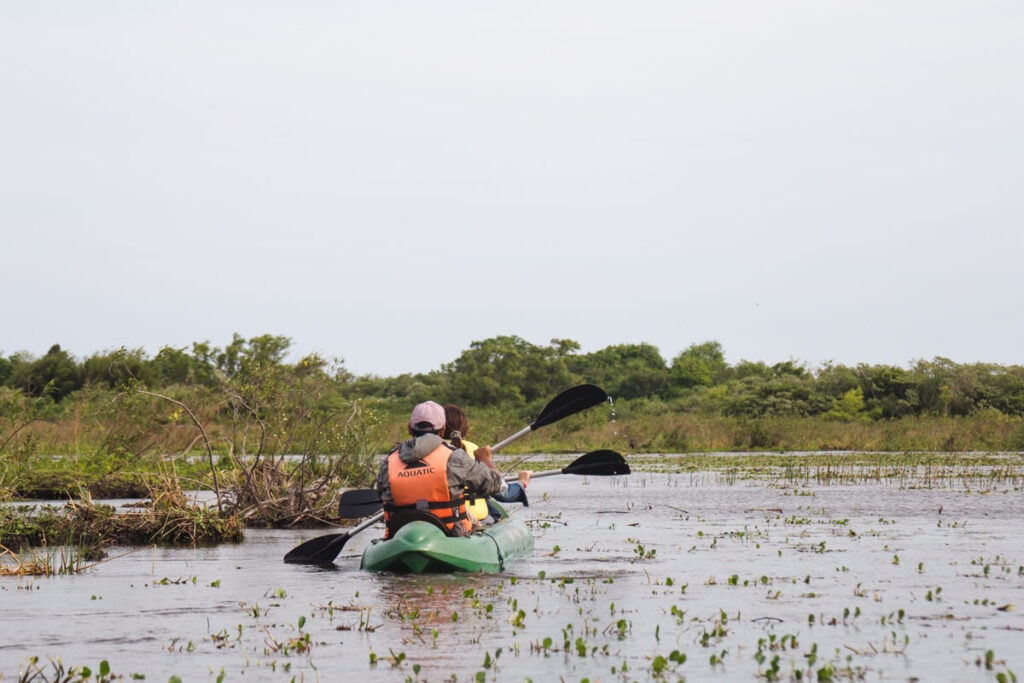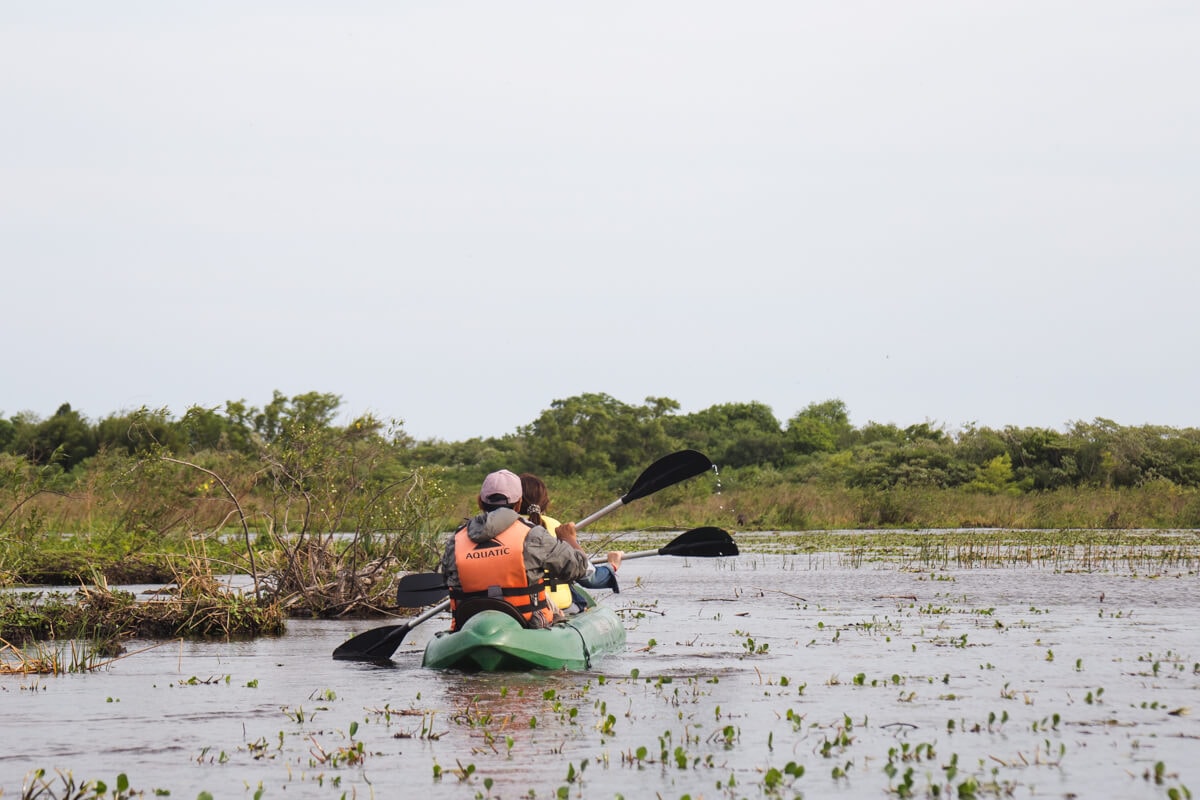 Wetlands in Iberá
If you're adventurous and willing to go off the beaten path, the Esteros de Ibera Wetlands are a lesser known gem in Argentina. 
Despite not being on most international travelers radars, this is the world's second most important wetland system. 
Your family will see capybara, marsh deer, anaconda, and caiman. Most lodges here offer package deals that include full board and tours, removing all stress or hassles of planning. 
Families with older kids should definitely go horseback riding into the marshlands for an unforgettable experience.
Honorable Mentions: Even More Places to go with Kids in Argentina
I'm having a very hard time stopping myself from listing every single place I've ever been in Argentina here.
Honestly, Argentina with kids is great no matter where you go, if you have the right attitude. And I'd know, because I've dragged my two year old everywhere.
Here are even more places to take your kids with you on an Argentina family holiday.
Argentina Travel Resources