I've lived in Argentina for nearly a decade and one of the most common questions I get from locals is where have I been and what have I seen?
I list off my Argentine travels, quite proud of myself until I get to Bariloche.
I'm always met with the same response, without fail: "Nooo, Bariloche is beautiful but you haven't seen anything until you've been to San Martin de los Andes!"
The were right.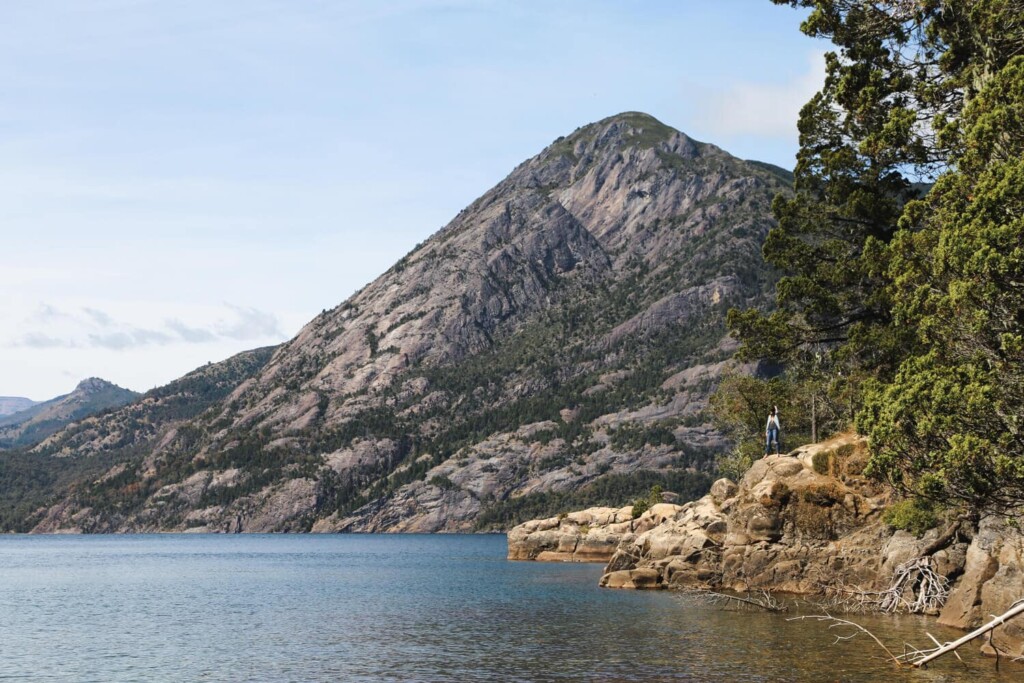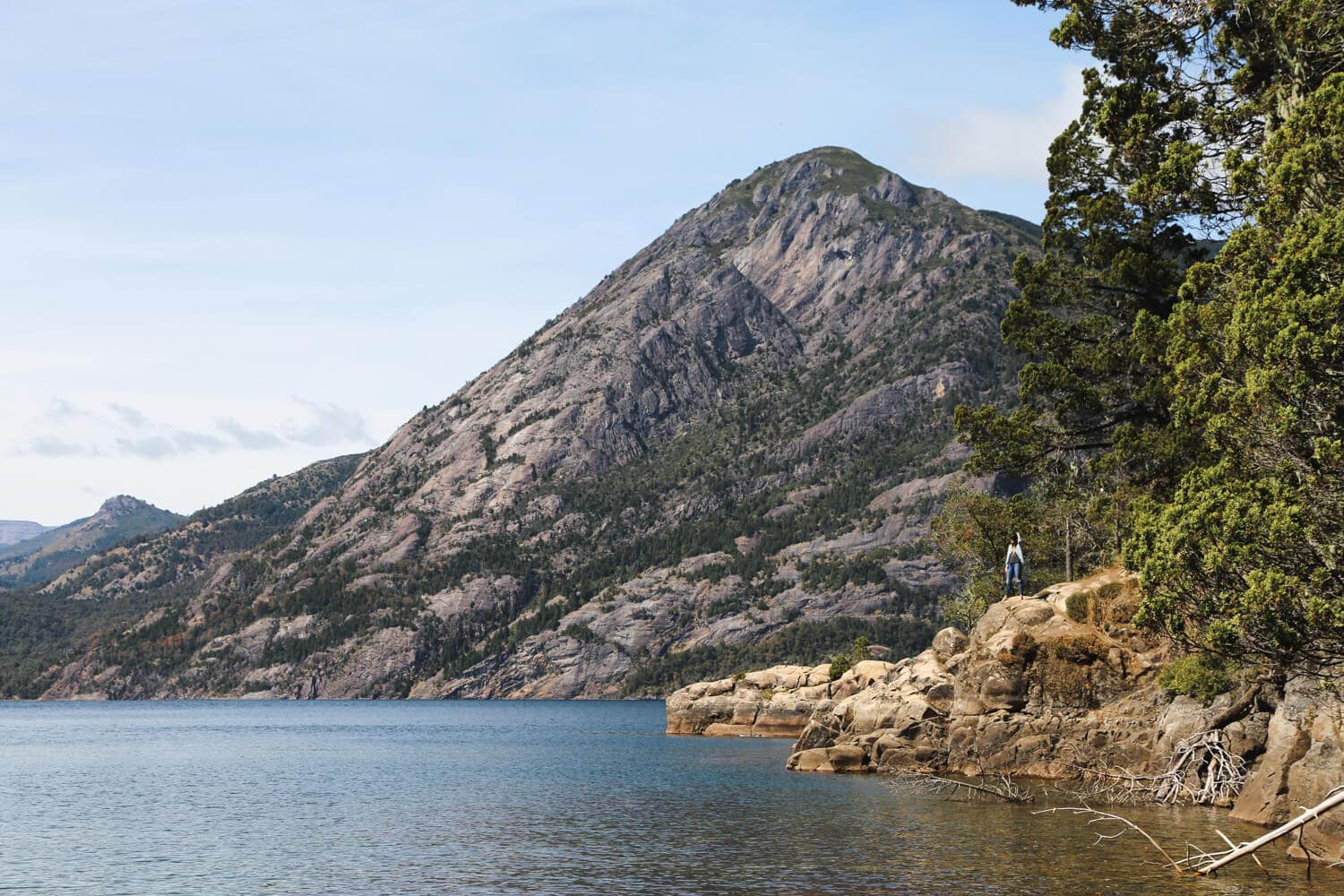 QUICK NOTE: This post contains affiliate links and Sol Salute may receive a commission for purchases made through these links, at no extra cost to you.
Things to do in San Martin de los Andes, Patagonia
So for years, this tiny lakeside town has been gnawing at me. I needed to see what all this fuss was about!
Recently we spent three nights here, finally understanding why I've spent years listening to Argentine's rave about this tiny corner of Patagonia.
This is Argentina's lake district and is an outdoor enthusiast's dream.
Are you planning a visit to SMdlA?
This post is a complete guide filled with everything you need to know from where to stay, what to eat and things to do in San Martin de los Andes, Argentina.
Where to Stay in San Martin de los Andes
There are a number of hotels downtown covering all price ranges and budgets. But when I saw pictures of the Arrayan Hostería de Montaña I was sold.
This small property is less than 5 kilometers from the city center but feels isolated in the mountains.
The four rooms all look towards Lago Lacar. We would sit on our private deck each evening to watch the sunset over the lake.
The breakfast buffet is served in the same building as the rooms but in a sort of tower/tree house.
It's built higher up, with an even better view of the surrounding area. The fireplace in the center of the room made it extra cozy while we ate.
The breakfast was very good, with eggs, fruit and yogurt served alongside the Argentine staples of pastries, toast, and jam.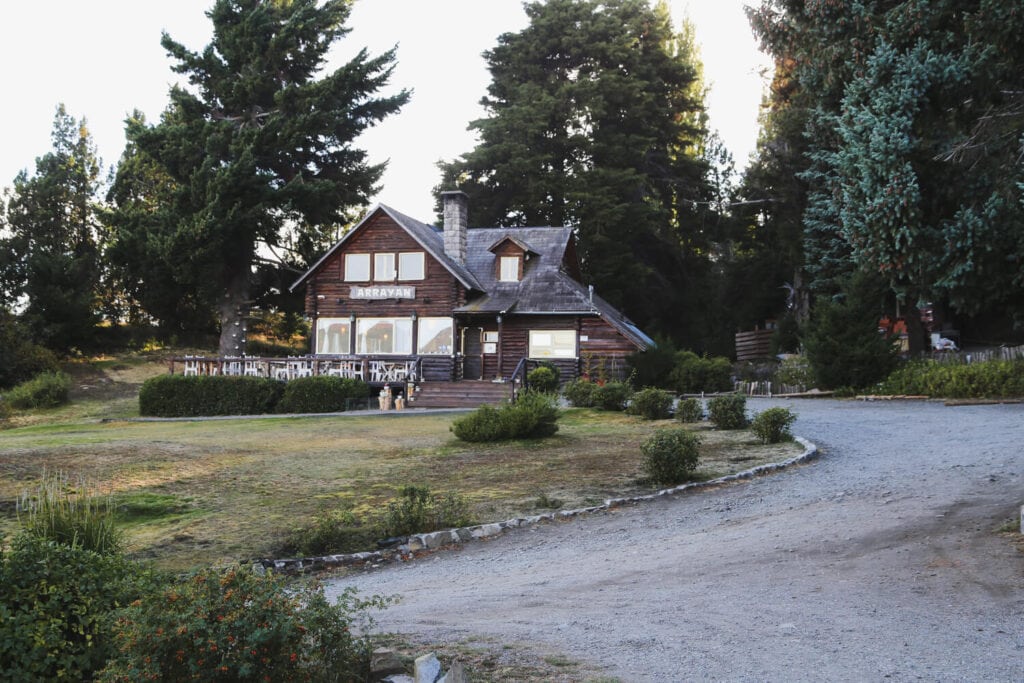 Arrayan Hostería de Montaña y Casa de Té
This hotel and historic tea house were founded by a young Englishwoman, Renée Dickinson, in 1930. She fell in love with the region while traveling with her brother.
She acquired the rights to develop the land one year before the area became a national park, on the promise of developing it for tourism.
She named her tea house after her nickname, Arrayán, due to her own similarities with the tree native to the area.
Renee was also tall, white, and her red hair echoed the red bark of the Arrayán trees.
We had an excellent experience at the Arrayan Hostería de Montaña.
I'd recommend staying here if you have a car, as taxis to and from town (while possible!) may be a hassle.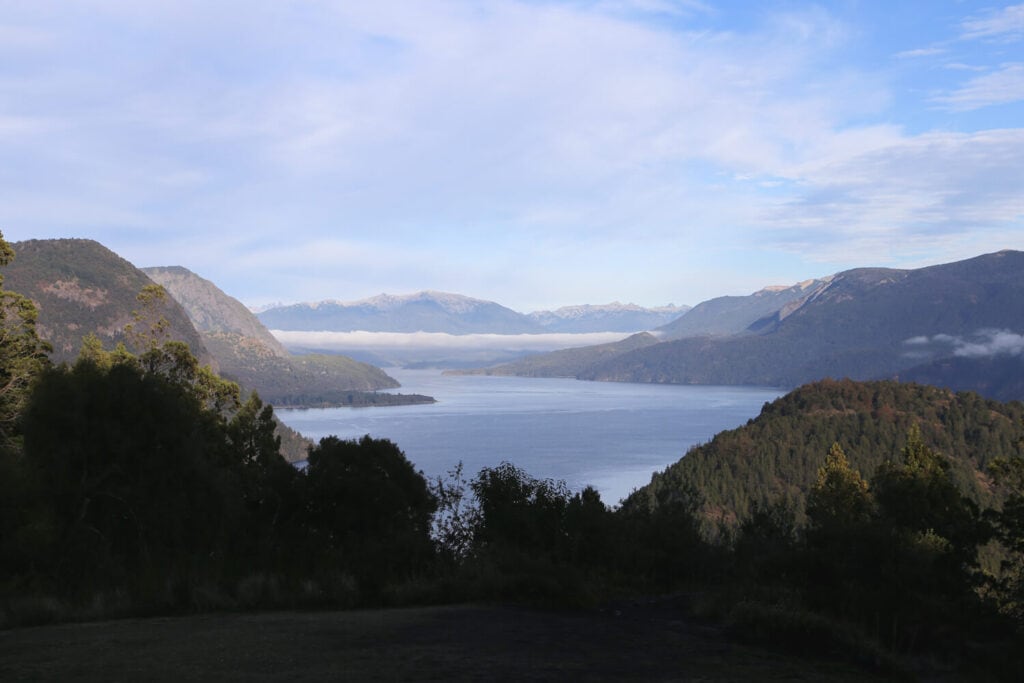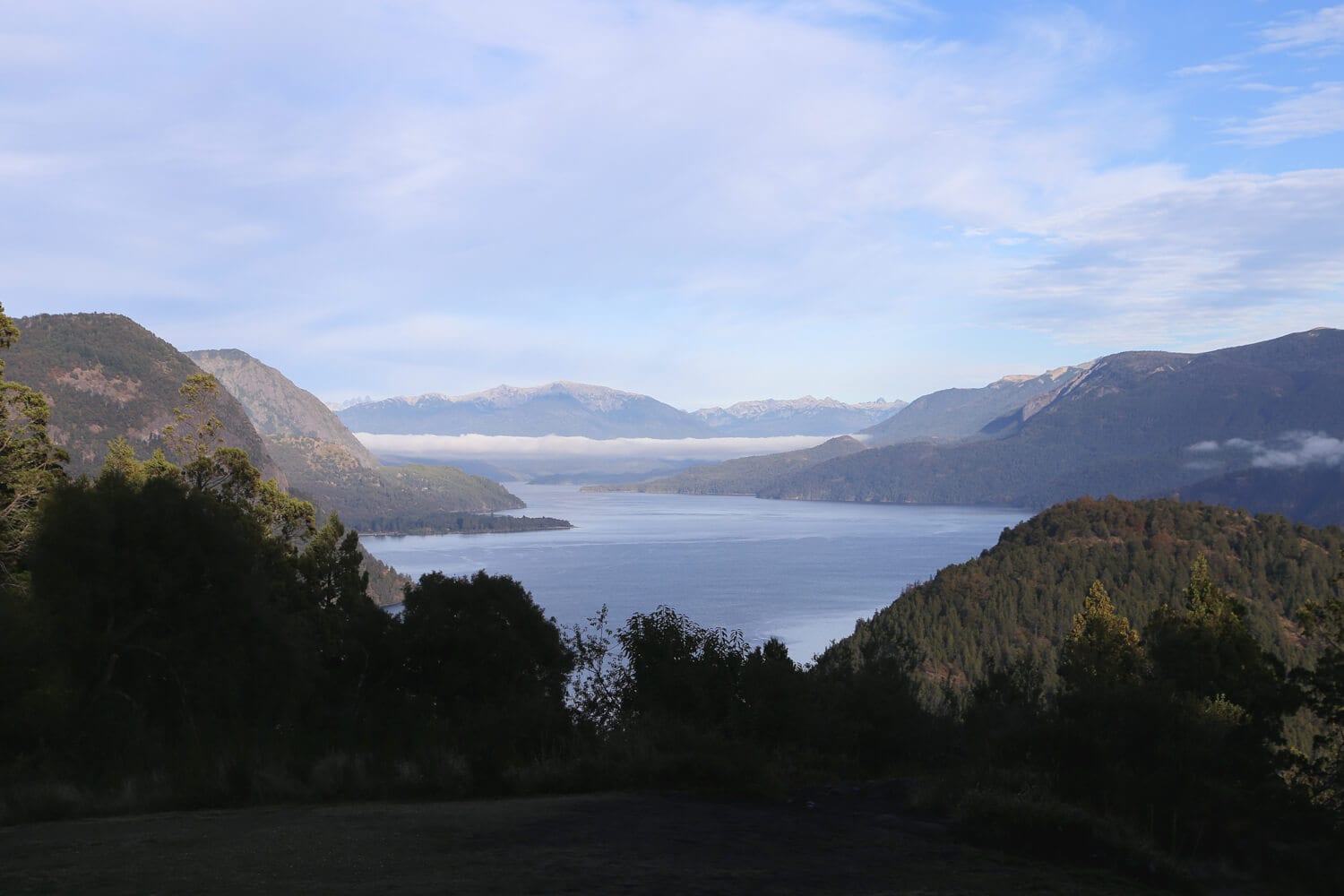 San Martin de los Andes: How to get Around
To have the best experience in San Martin de los Andes, I recommend you rent a car.
While if it's out of your budget you can get around without your own car by taking organized tours (I'll mention them later).
There are also taxi companies and even ferries to Hua-Hum and Quila Quina. If you're outdoorsy and have a lot of confidence in your lower body strength, you can even bike part of the 7 lakes route.
But, big but… you won't have even a fraction of the freedom to see everything you want without your own car.
A lot of places aren't accessible otherwise and you'll miss some of my favorite spots.
If you're curious about renting a car in San Martin de los Andes, check rental car rates here.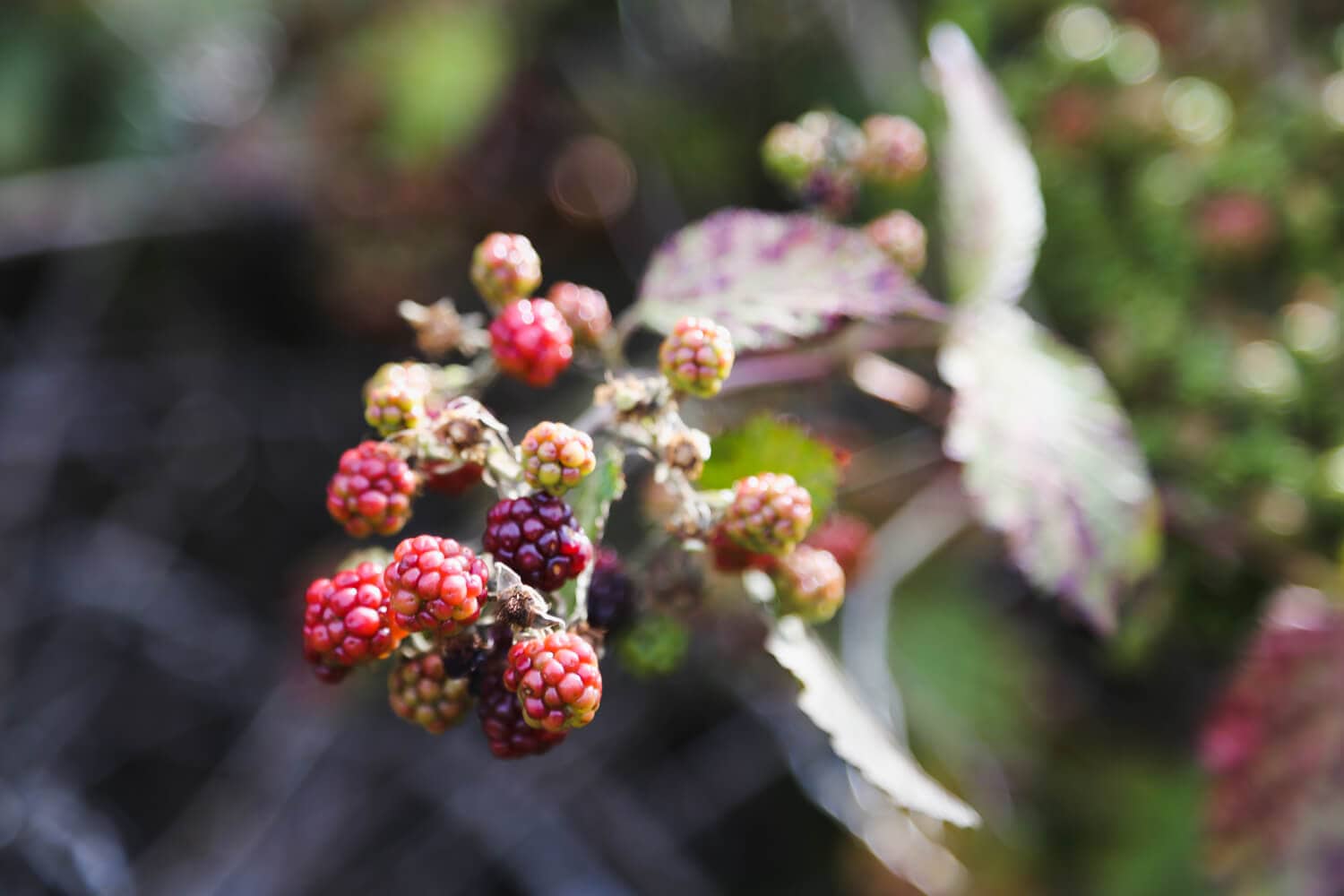 Things to do in San Martin de los Andes, Argentina
Being in the heart of Argentina's lake region, it's natural that most San Martin de los Andes things to do revolve around the lakes.
The town lies on the shore of Lácar Lake and the Lanín National Park (read all about Argentina's national parks here).
Most activities are on or near Lago Lácar within the park.
1. playa yuco
Playa Yuco was my absolute favorite place we visited in the area.
From the parking lot, it's a short walk down a dirt path to get to the beach. It's in a bay that feels like a secret, hidden away from the rest of the lake.
We spent a while lounging, reading, and picnicking on the make-shift driftwood table and benches some unknown genius set up.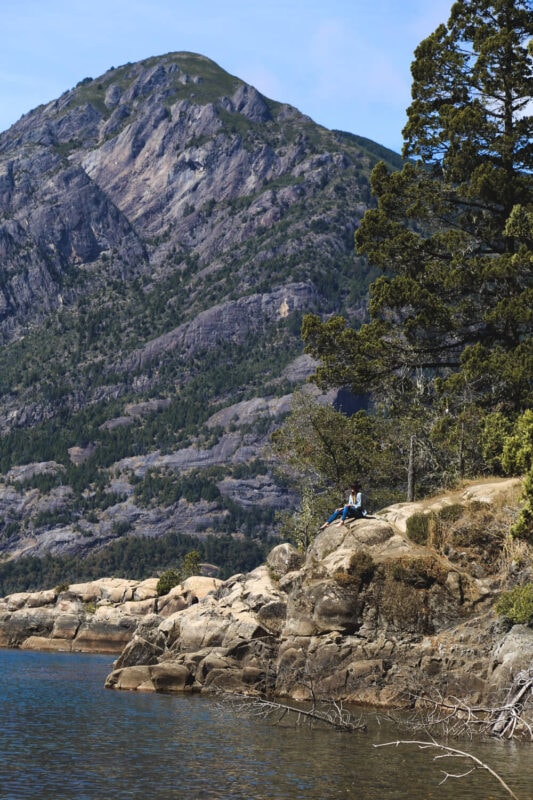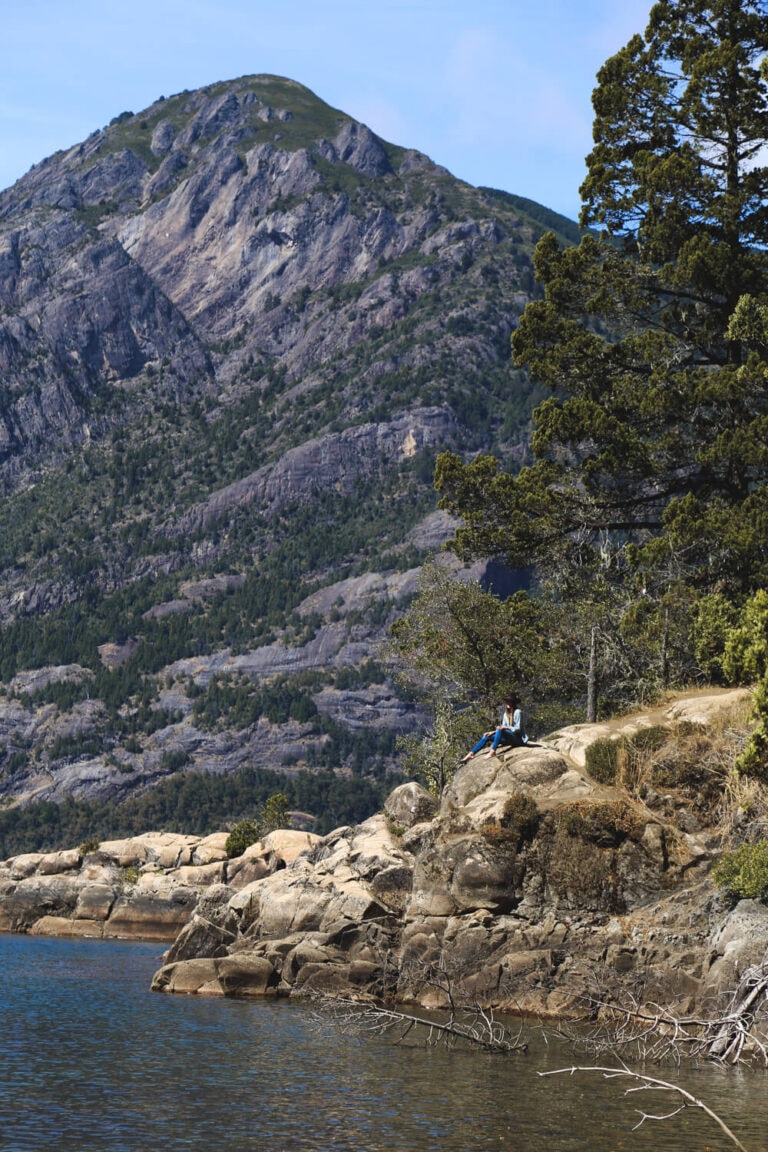 Right before you reach the beach, a path forks off to the right.
This trail winds along the shoreline. You can reach the large boulders and rocks that jet out over the water from here.
The views are great and change from every angle.
If it's summer, you can brave the cold water and go for a dip. But beware, the water is cold and deep.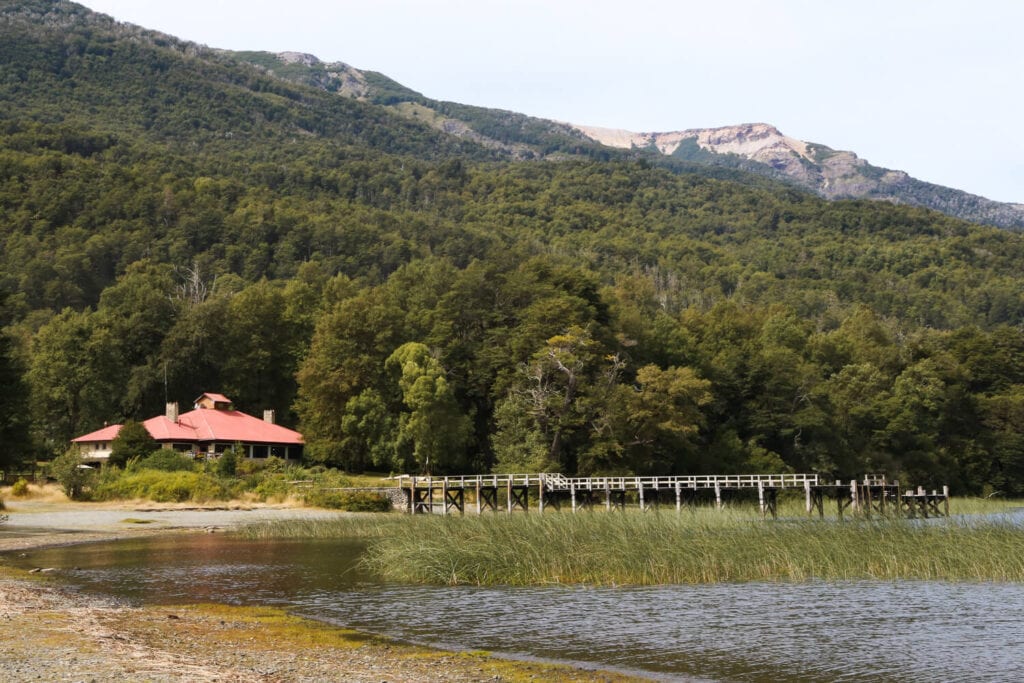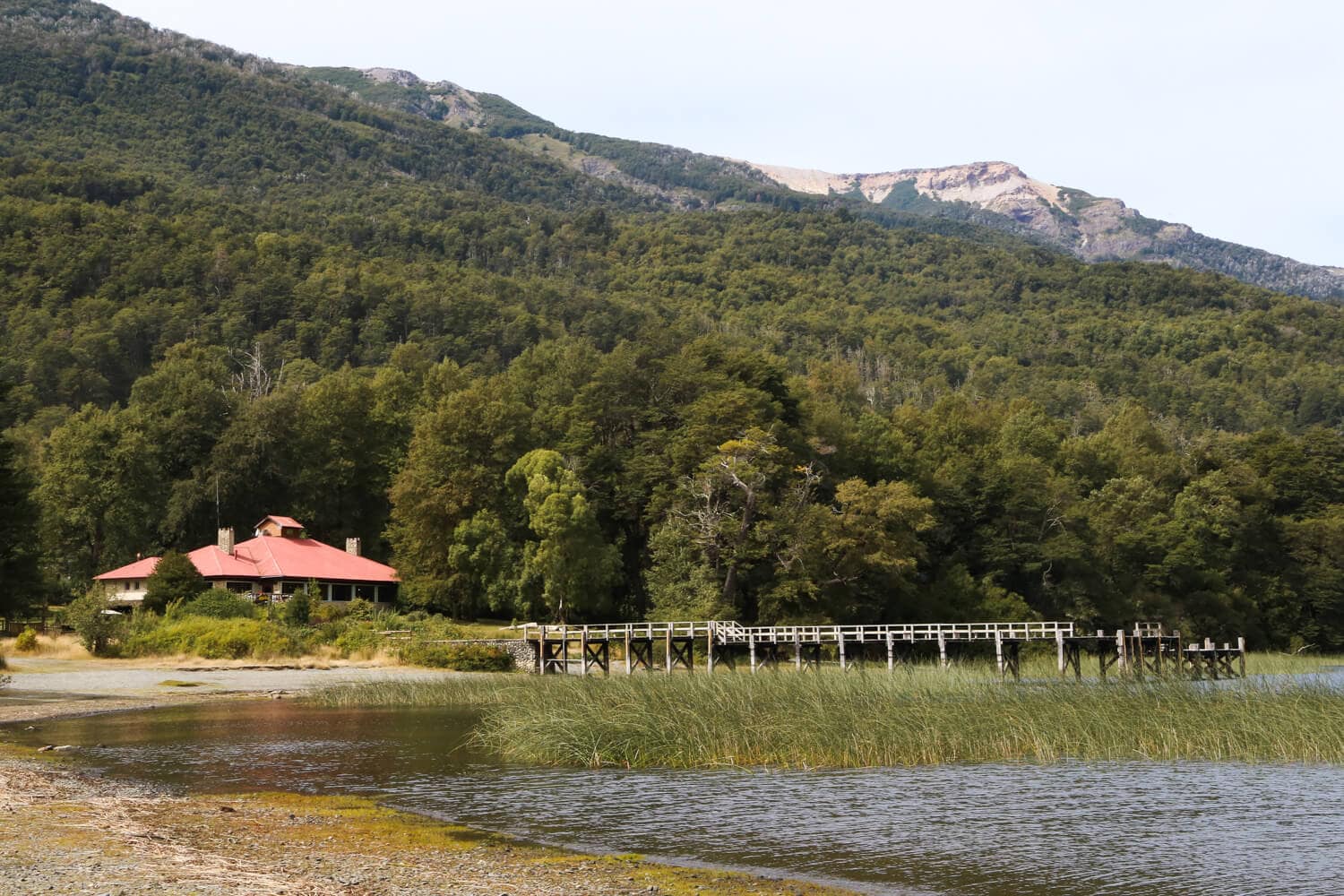 2. Lago Nonthue & Hua Hum
Continuing west from Playa Yuco, find the Lago Nonthue exit. We missed it but heard it's beautiful (so many regrets)!
We did, however, stop at Hua Hum. There is a restaurant, beach, and pier here. If you're counting on eating here, check the hours before going.
While we were there they were only open from 4-6 pm (when a tour was scheduled to dock at the pier).
The beach was beautiful and very different than the scenery at Playa Yuco.
It was grassier and easier to access. If disabilities or an injury makes descending the trail to Playa Yuco impossible, you'll be more comfortable here.
TOUR OPTION: We had our car and spent the entire day at Playa Yuco, Hua Hum, and the Chachin Waterfall. If you don't have a car take this guided tour that visits Hua Hum, Cascada, Chachin, and Quila Quina.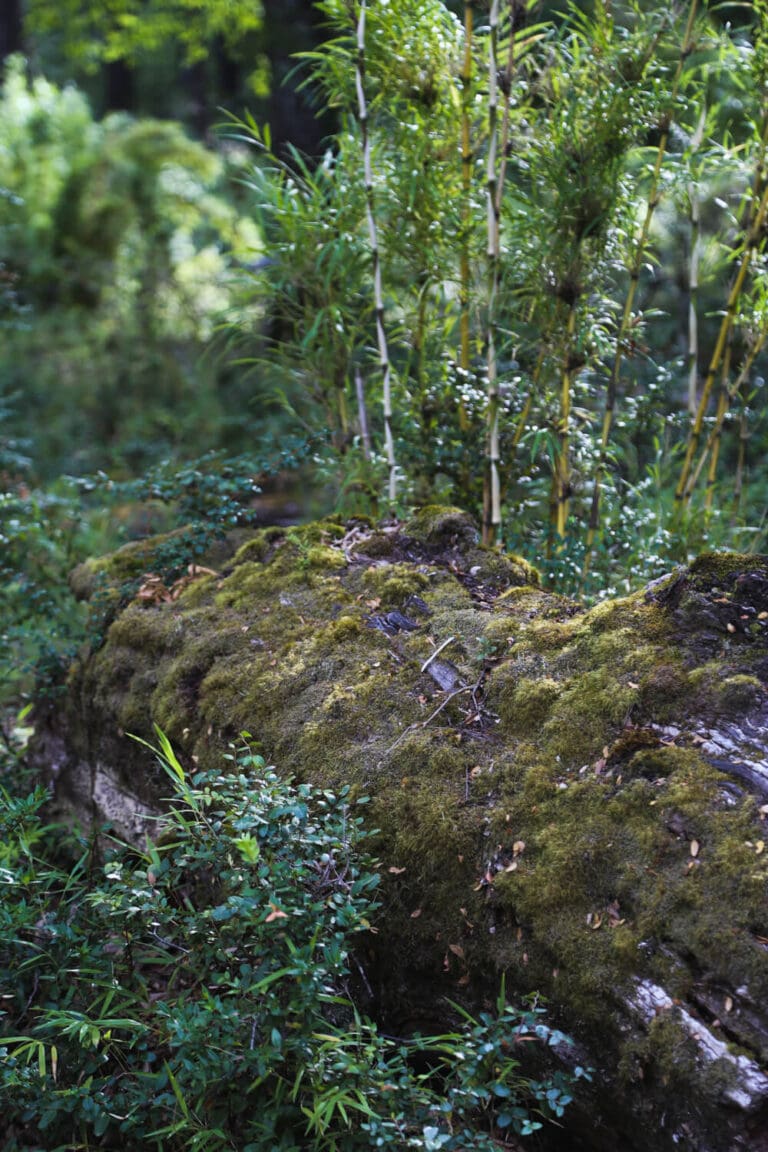 3. Cascada Chachín
Hua Hum marks the northwestern edge of the route, but we kept driving to loop around to the southern portion of the lake to see the Chachín Waterfall.
There's a short thirty-minute hike to a viewpoint of the waterfall.
The waterfall was beautiful, but let's be honest, all of these waterfalls in the mountains look the same after a while.
The beauty of walking through the forest was my favorite part of the hike.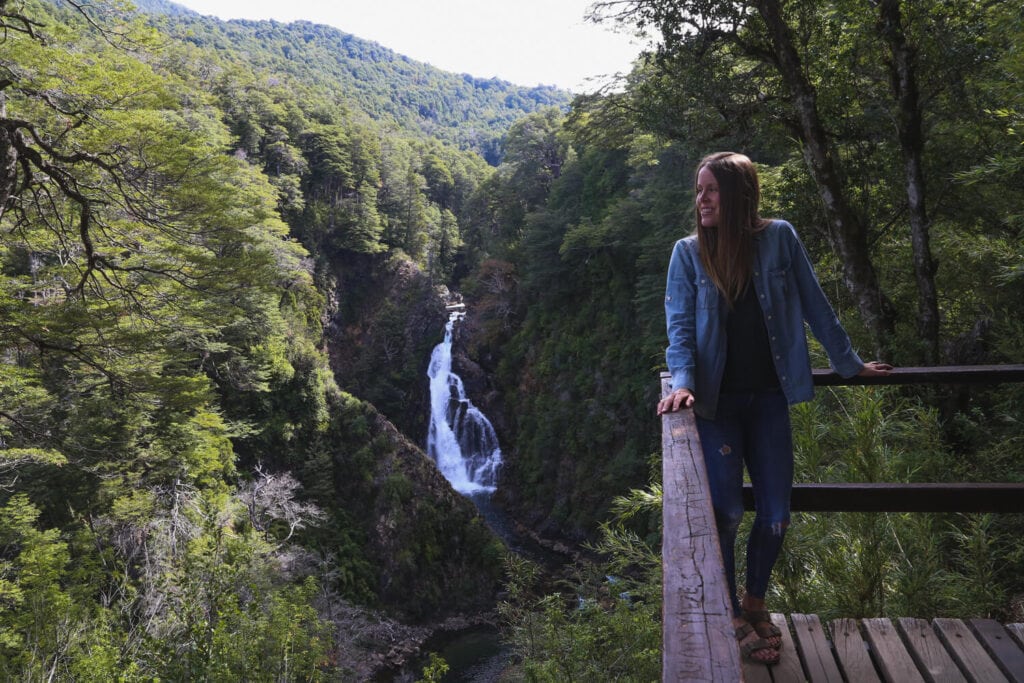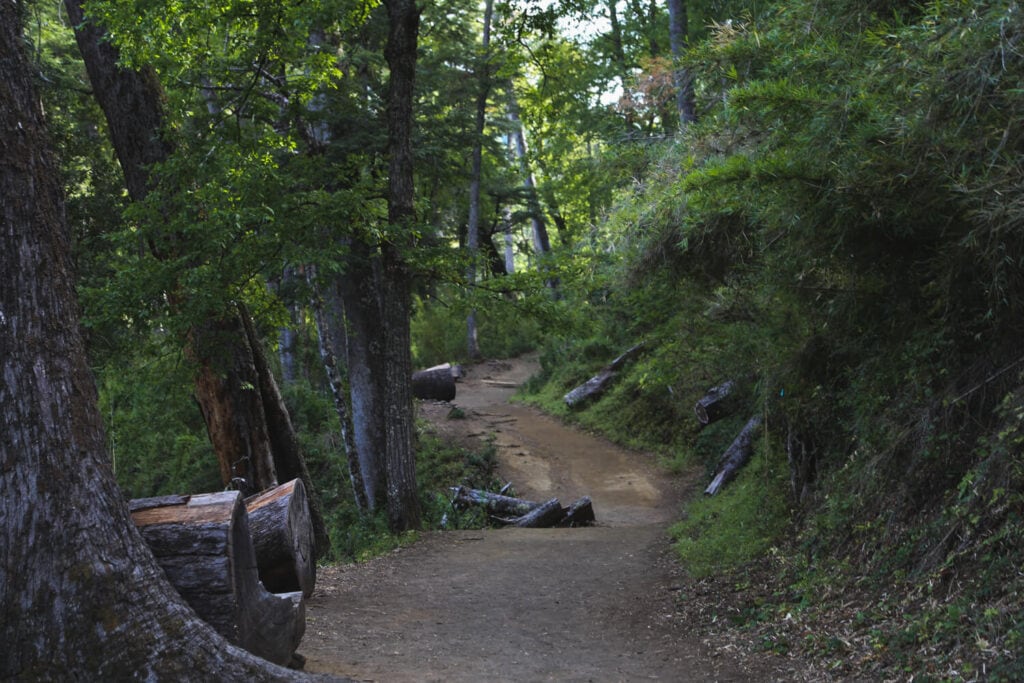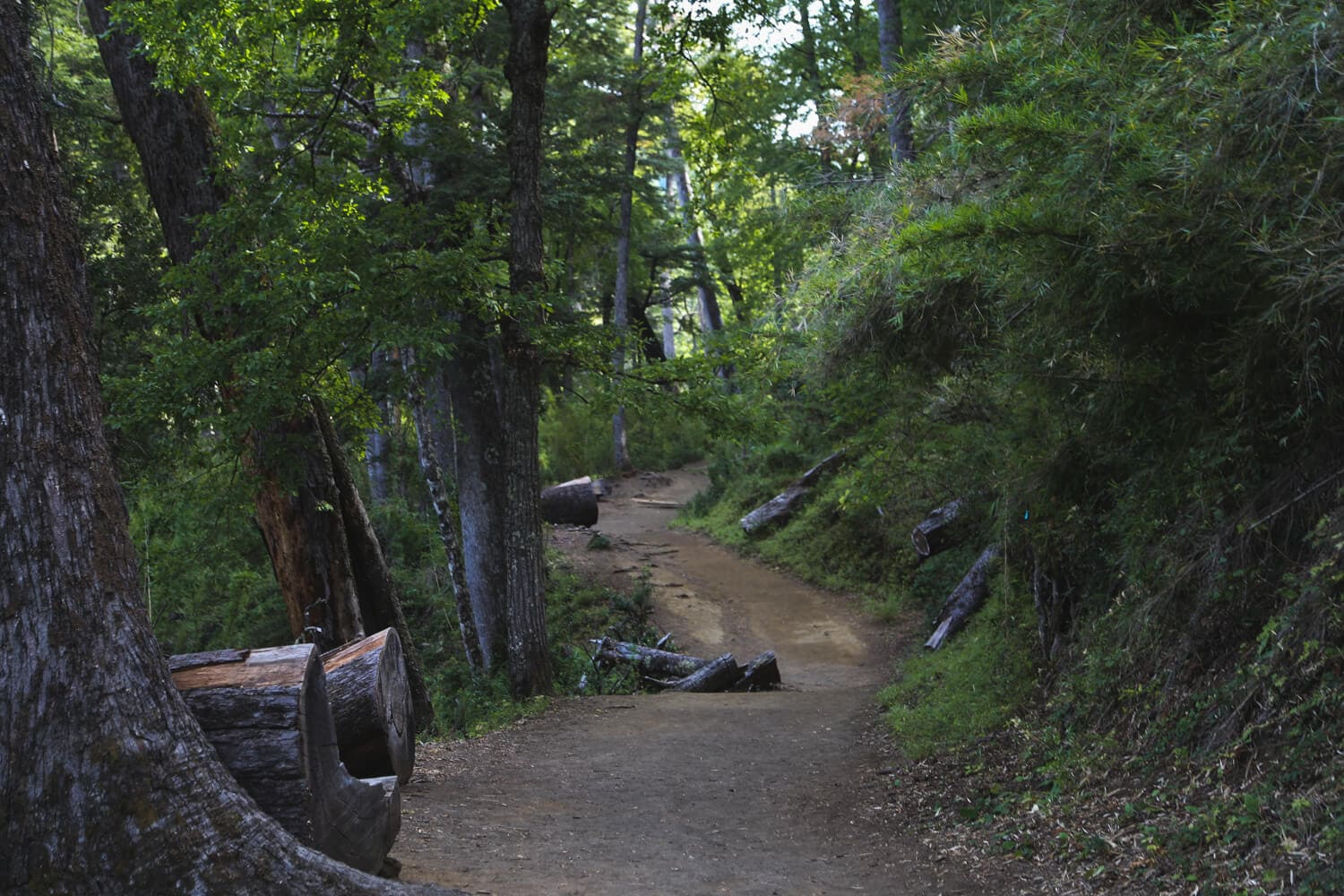 It's an easy hike, more of a walk through the forest.
The incline on the ascent left me out of the breath a couple times but this is a family-friendly, easy trek!
There's a picnic site at the base of the Cascada Chachín trailhead with clean bathrooms and a small cafe selling snacks, drinks, and hot torta frita (fried dough, sometimes with ham and cheese).
Guided tours like this one arrive by boat (crossing Lago Lacar) and visit Hua Hum, Quila Quina, and Cascada Chachin.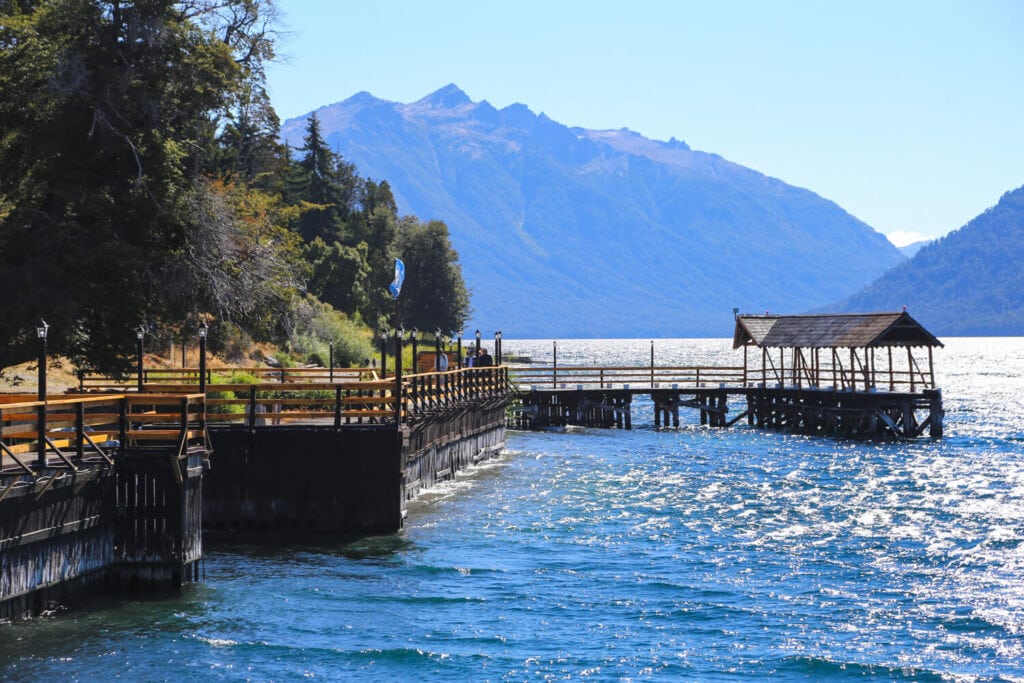 4. Drive the 7 Lakes Route
In San Martin de los Andes you are sitting at the northern end of one of the most beautiful routes in the country.
Argentina's 7 Lakes Route begins here and ends in Villa la Angostura (just north of Bariloche).
This stretch of the iconic Ruta 40 highway weaves through the lakes, offering beautiful vistas along the way.
Most lakes offer only a panoramic viewpoint but some have great beaches, campsites and restaurants to fill your day.
Read my complete guide of the Ruta de los 7 Lagos to plan your day or book this guided tour if you don't have your own car.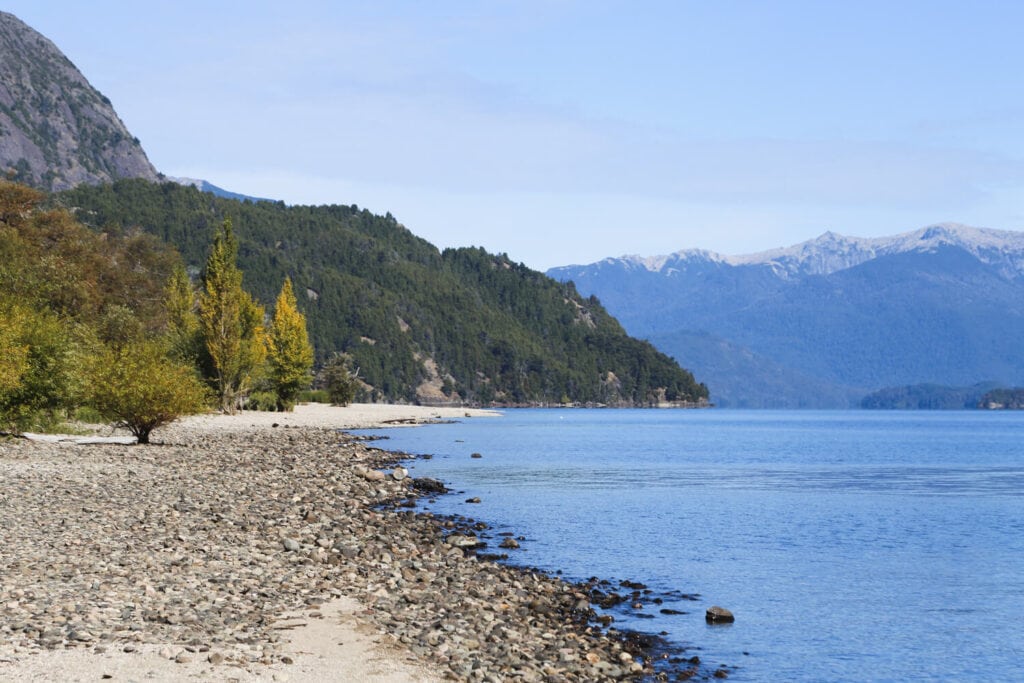 5. Visit the Village & Beach at Quila Quina
Quila Quina is on the southern shore of Lácar Lake.
Access to it is down a 14-kilometer dirt road off the Ruta 40, just outside of San Martin de los Andes at the beginning of the 7 Lakes Route.
If you don't have a car, this boat tour includes Quila Quina.
Quila Quina Village is home to the indigenous Mapuche Curruhuinca people.
The main road leads to the most popular beach, a small handicrafts market and restaurant with a deck that overlooks the lake.
In summer, it can get crowded here with locals and tourists swimming and sunbathing.
I tried to have lunch at the restaurant to take advantage of their deck's view. But due to the yellow jacket wasps that swarmed my plate (they even stole chunks of meat!), I had to grab my food and stash it in the car.
While the area around the pier and restaurant is nice, if you stay on this road and drive to the left you'll find a huge, quieter beach.
I far preferred it, and the hoards that took the ferry from town to Quila Quina congregated by the restaurant. Avoid those crowds by going a little further down the shore (and getting there early before lunch).
6. Go Fly Fishing
Fishing season opens at the beginning of November each year.
You can go fly fishing in a number of the rivers and lakes for salmon and trout.
A permit is required to fish here, so don't go without one. Neuquen is the first province to switch to an online process for acquiring permits, get yours here.
7. Go Hiking in Parque Nacional Lanín
Hiking in San Martin de los Andes remains on my to-do list. We were in desperate need of relaxation when we went, so we decided to leave the many tempting trails for future trips.
The National Park has worked hard to put together a list of the best 25 trails in the park. They cover all difficulties, varied landscapes, and even include bike trails.
I tried to choose a few to highlight, but I actually want to do them all (not practical).
Read the full list on the official park website here (sorry, only in Spanish).
They list the difficulty, expected time and what to pack.
Read Next: The Best Hikes in Argentina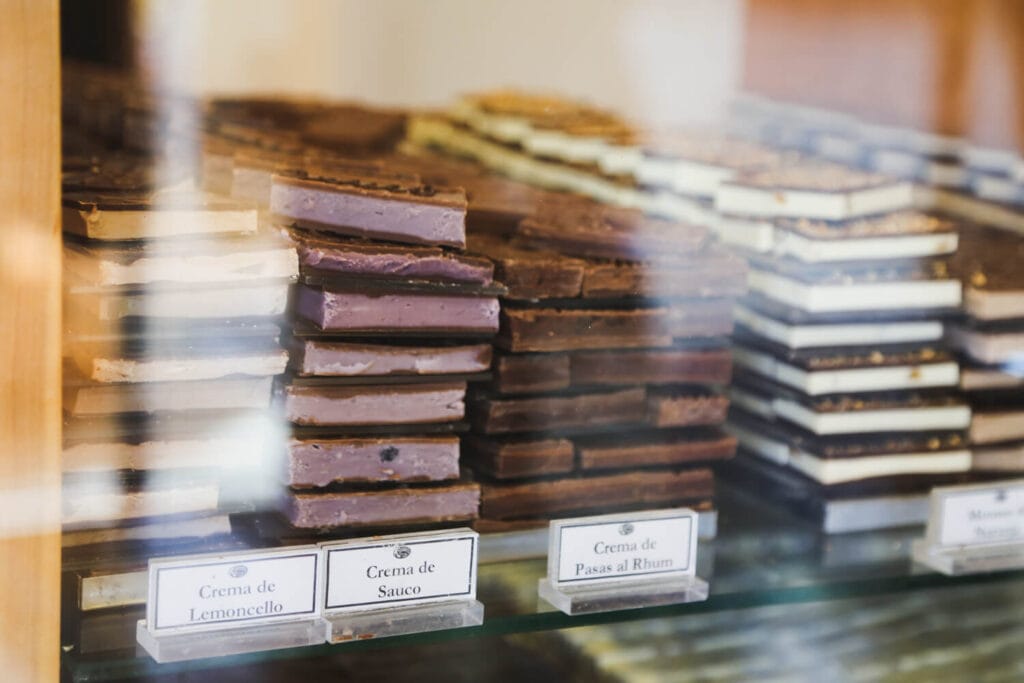 8. Eat Delicious Chocolate
I am a self-confessed chocoholic. If you're like me, you'll love this region of Argentina.
Bariloche, Villa la Angostura and San Martin de los Andes are all home to some excellent chocolate!
These towns were settled heavily by Europeans and they brought their A-Game with them. Along with tea houses and fondue restaurants, you'll find the country's best chocolate.
Many of the big-wigs in the Patagonia chocolate industry hail from Bariloche and have even become local chains (with locations as far as Buenos Aires).
However, there are two shops that are original to San Martin de los Andes.
Shop local and buy from Mamusia and La Vieja Aldea to try something you won't find anywhere else.
Read Next | A Guide to the Best Patagonia Wineries
9. Adventure Tours in SMdlA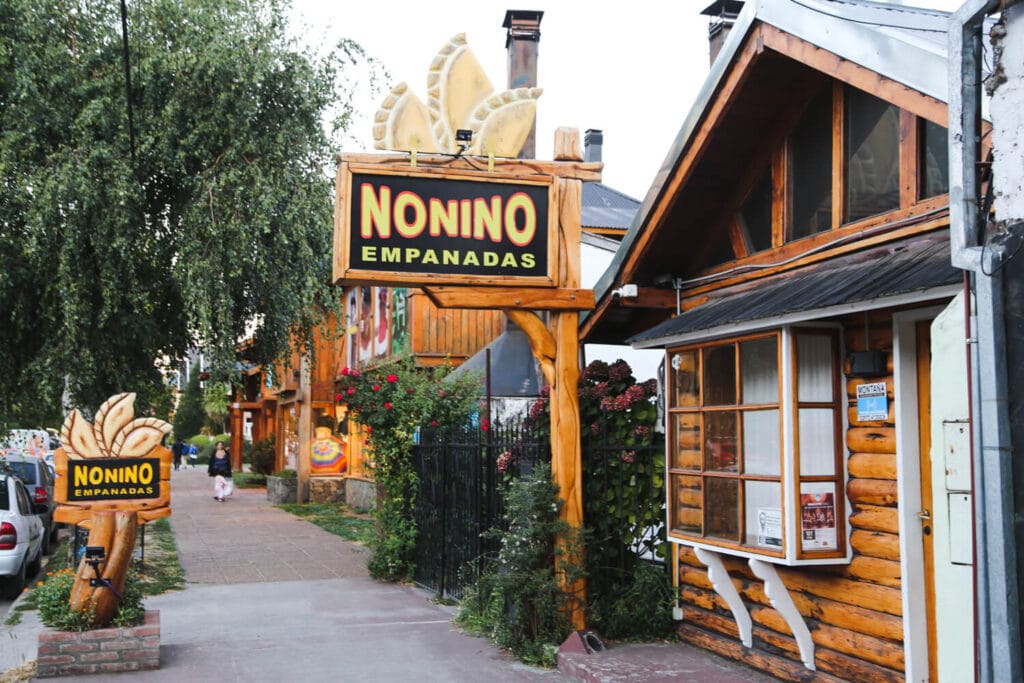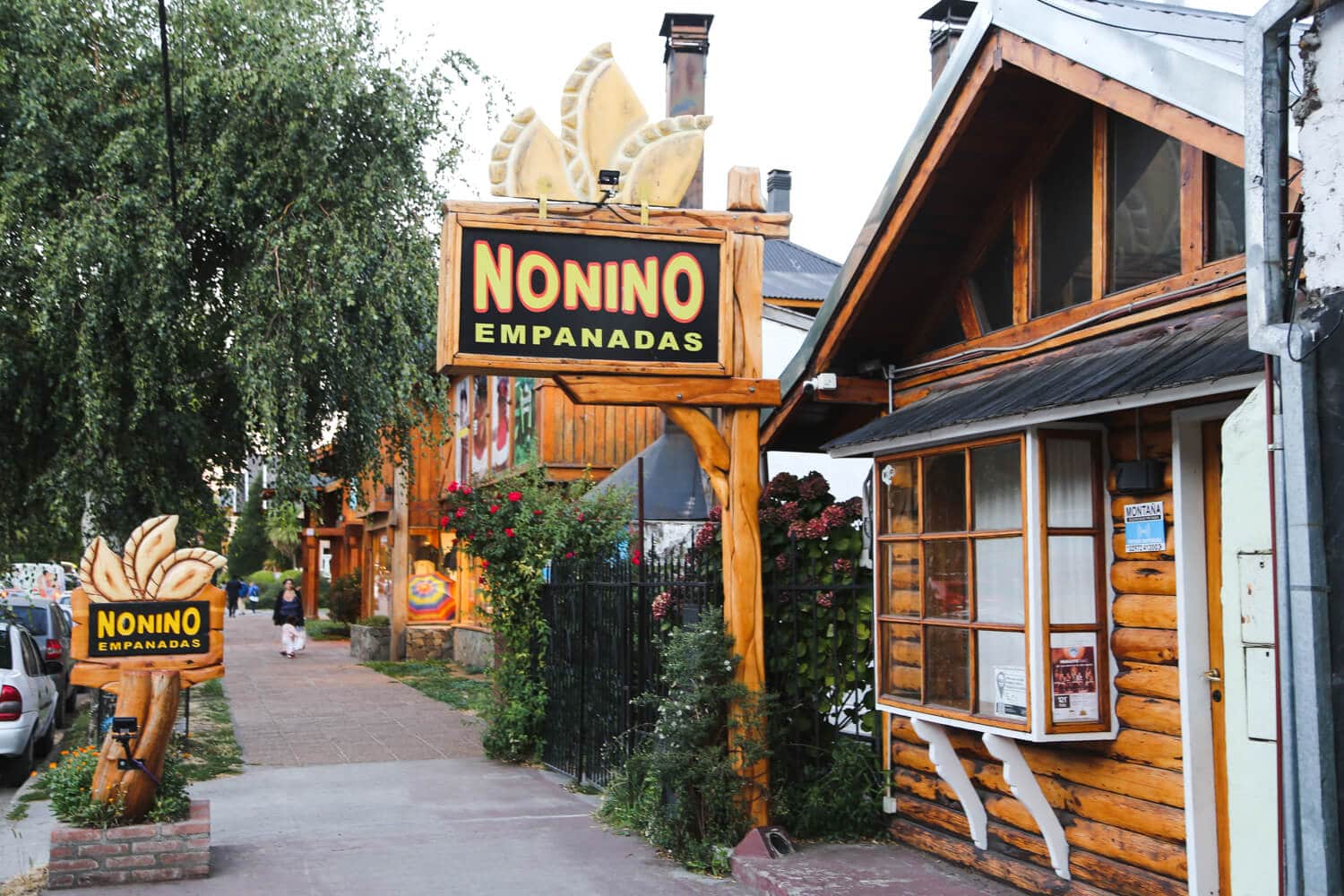 Where to eat in San Martin de los Andes
We had two excellent dinners out! A third, we ate in our room, exhausted from our long drive.
Pasta at Ulises
We enjoyed a nice night out at Ulises. Their specialty is their fresh pasta, with ravioli filled with local delicacies like deer, lamb, and trout.
Martin ordered the deer ravioli. I had pumpkin ravioli topped with almond, parmesan, and olive oil. 10 out of 10, would recommend!
In place of a wine menu, they brought me to a side room to pick my wine. They had a huge variety, with something for every budget. I picked a local Patagonia wine, to match the Patagonia pasta.
Nonino Empanadas
After we drove the 7 lakes route, we picked up half a dozen empanadas at Nonino to take back to the hotel.
They have all the classic flavors (I loved the carne salteña!) as well as special fillings that you won't find in Buenos Aires like lamb, trout, deer, and seafood.
Discover San Martin de los Andes
I hope you love San Martin de los Andes as much as we did. Northern Patagonia truly is something special.
If you have any questions at all please let me know in the comments!
Argentina Travel Resources
Pin It For Later