If you're relocating to Argentina and wondering what to bring with you, the answer is just about everything.
High taxes and complicated import restrictions make shopping here very limited and expensive.
Getting mail here is also a major headache so forget about care packages and any joy they bring.
A day in line at customs and the hefty fees they charge will suck all the joy out of that box full of familiar snacks.
It isn't worth it.
Bring everything you think you'll need.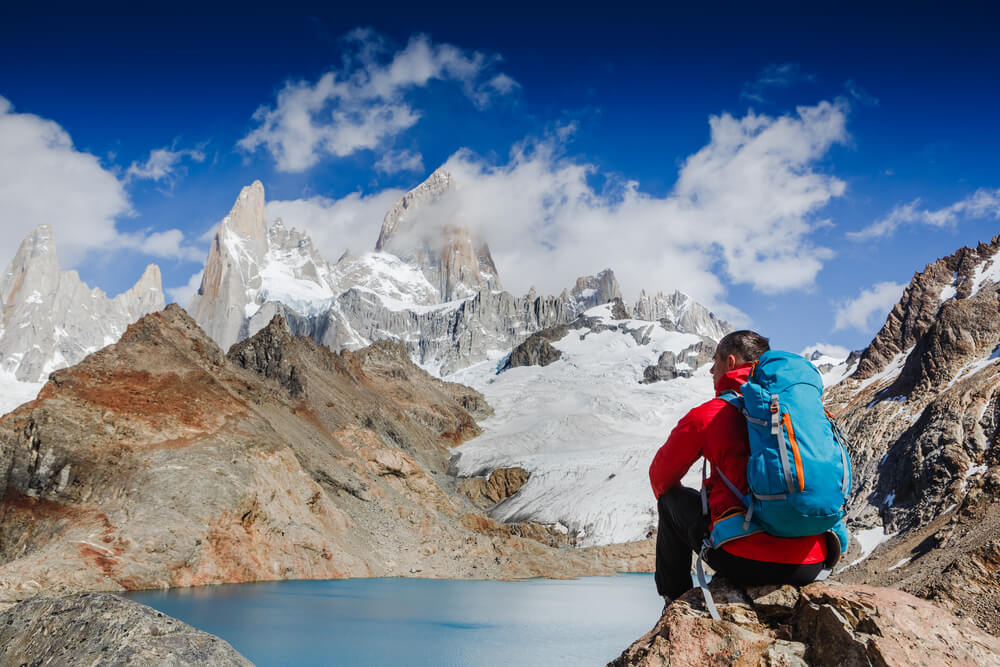 QUICK NOTE: This post contains affiliate links and Sol Salute may receive a commission for purchases made through these links, at no extra cost to you.
Moving to Argentina Packing List
Before you go all haywire ordering everything under the sun off of Amazon, consider how long you'll be here and what you will be doing.
If you're young and planning on studying (admit it, partying) in Buenos Aires for 4-6 months, do you need pots, pans, sheets, and your entire closet?
No, calm down.
Will you be camping in Patagonia?
Bring your all of your gear.
Are you coming with a family for multiple years?
Then yeah, you might want to bring the extra creature comforts.
Ok, so with a measured mindset ready to avoid unnecessary impulse buys, away we go!
BUT FIRST, PACKING GEAR: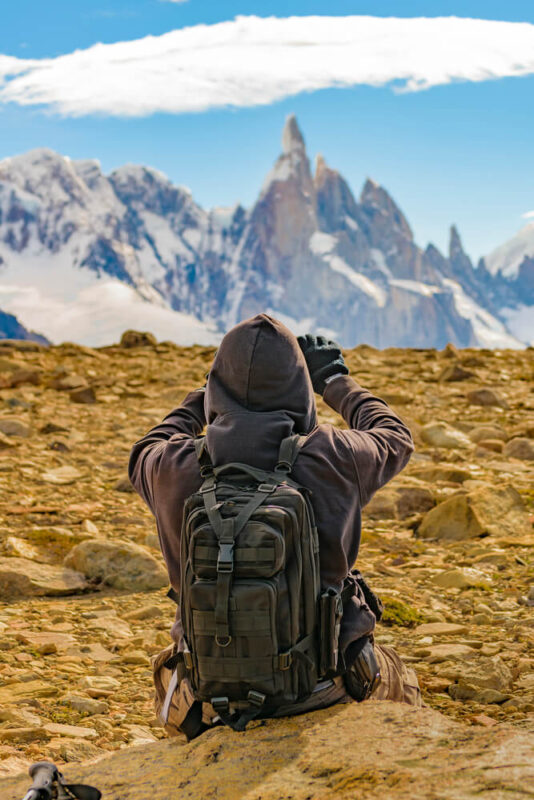 Clothes & Shoes
When it comes to clothes shopping in Buenos Aires, you can find good leather goods and unique designers.
But forget shopping for name brands and technical gear.
If you want to work out or plan on hiking, bring all of your clothes.
Your jeans, your overcoat, your nice dress if you might have a wedding or big event, all of that, bring it.
If you're tall or need plus size clothing, you'll want to bring everything.
Argentines tend to be big fans of one size fits all and that one size is a size small.
Small local brands are better about this, like Limay Denim, for example, is very size inclusive, but bigger brands are not.
This is the same for footwear.
If you need larger shoe sizes (especially for the ladies), they are very hard to find here.
Underwear and Bras
For the ladies out there, bring your undergarments of choice.
Obviously Argentine women also wear underwear and you can get it here in the malls or in your local neighborhood "lenceria" but you should note that you won't be shopping for yourself off the rack.
No, no, no.
You'll be asking an attendant to get what you need out of the back and this is simply not the situation where I appreciate that kind of shopping.
I'd rather not describe my cotton granny panties to a stranger in Spanish and then have the helpful attendant splay out a selection on the counter for me to choose from.
I just want to slink around the aisles of Target in peace, putting what I want in my basket, undisturbed on my own.
Also, the quality is horrible and won't last.
So there's also that.
Regarding bras, sizing here is very limited. If you need a larger cup size BRING IT and bring a back up or two.
Spices, Hot Sauce & Food Items
The Argentine palate is a bland one.
Traditional Argentine food is delicious and I'm really into it, but no one can deny the lack of heat.
If you like to cook, it's a good idea to bring your favorite spices.
I always bring restaurant size jugs of dark chili power, red pepper flakes (the pepper flakes here lack heat), Tony Chachere's Creole Seasoning, and a variety of hot sauces.
Admittedly, the hot sauce selection here has greatly improved and you can get artisanal hot sauce from most barrio dieteticas (health food shops) and from Barrio Chino.
But I still like to bring my favorites, namely Yellow Bird's Serrano Sauce and Valentina. Tabasco is easy to find
If there's something that brings you great comfort but isn't necessary, save it until you're done packing your suitcase.
Then weigh it and fill all extra weight allotment with said item.
For me, this is goldfish crackers (that I hide from my toddler, these are for me), good cheddar and pepper jack cheeses.
Electronics
All of it.
Bring it and a back up.
Make sure your laptop and/or tablet is in good enough condition to ride out your stay, you do not want to have to replace that here.
Same for your smart phone of choice.
If you're an avid photographer, bring extra camera batteries and SD cards.
Bring extra cables, chargers, all that you need.
Save yourself the headache and punch to the wallet later.
For the ladies: Lotions & Potions
When asked what to bring to Argentina, a friend commented the above: all of your lotions and potions.
Very accurate.
FEMALE CARE, WHAT TO PACK:
Tampons with applicators – If this is important to you bring a supply, the tampons here are without applicators
Your menstrual cup – But they do have a couple options here
SuperGoop Sunscreen – The name may be silly but this is the best daily sunscreen I've ever used, you don't feel it on and there is no scent. The sun is strong here and being out in the city, you'll need it.
If you're dedicated to your skincare routine, bring it all with you and a back up of each if you'll be here long enough.
Bring your perfumes and make up, as well.
Some brands do exist here and you can check Farmacity's website to see if what you want is here and at what price.
But for my skincare, I've dabbled with a couple local brands but nothing compares to the Dime Beauty oils and moisturizers I bring from home.
My skin is much more sensitive than most olive-toned Argentines' so if you're like me, bring it.
Household Goods & Creature Comforts
If you're moving to Argentina for the long haul, you're going to want to bring a few important household items.
Appliances & Voltage
On the note of household goods, should you bring your appliances?
Some things like an instant pot, crockpot, and air fryer are good to bring if they're very important to you. (But in reality, you can just do all of that on the stove and in the oven so be judicious in your packing).
I'd also bring big ticket items like a Vitamix or Blend Tec, a top of the line blender is something I'm grateful for.
Regarding voltage, if you're bringing these from the US then they're built for 110v and will get burnt out in Argentina's 220v outlets.
You'll need to get a voltage transformer – as seen above – to use for these appliances.
They're very heavy so I wouldn't pack one.
You can pick one up in Buenos Aires at most hardware stores.
It's called a transformador in Spanish and the hardware stores are called ferreterias.
For styling your hair, leave your 110v appliances at home or may your CHI rest in peace with mine.
Either pick one up here or get a dual voltage styler like this that serves as both a straightener and curling iron. It will work for you at home and on your travels.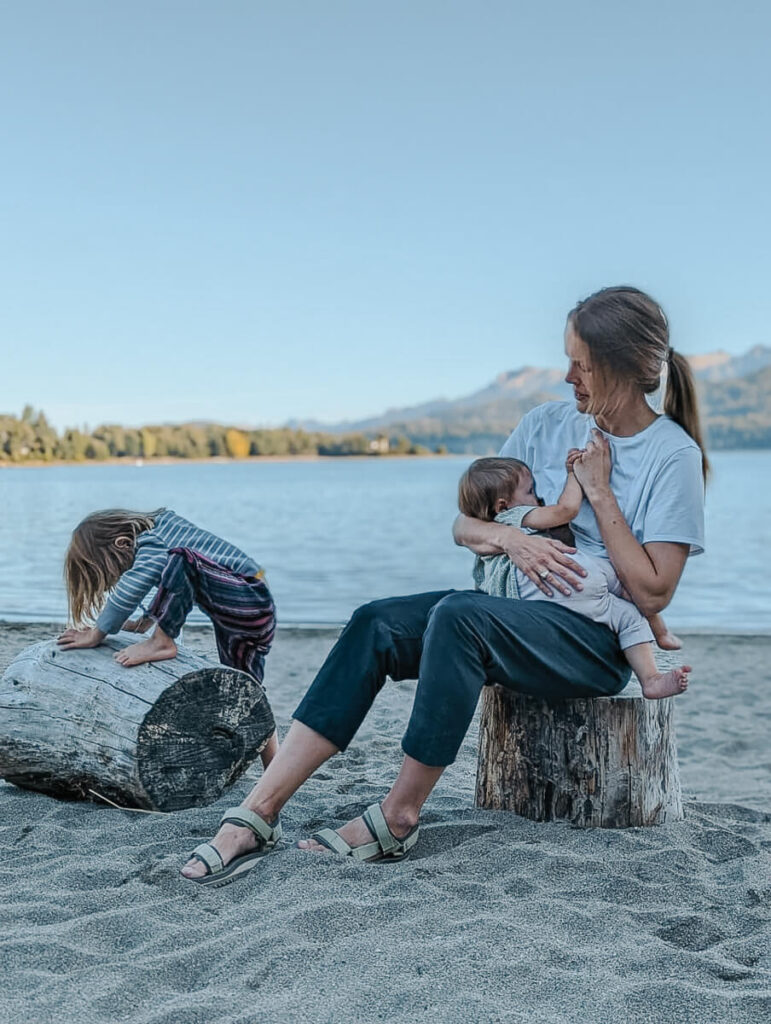 Moving with Kids: What to Bring?
If you're coming with kids or a baby, you'll want to bring a lot with you.
Most toys and crafts are better quality and more affordable back home than they are here.
TOYS TO PACK:
What you can and should get here are wooden Montessori style toys and anything hand made (looking at you beige mamas).
All of that is very afforadable here compared to home. Check out Tienda Lechuga for that sort of thing, I love it.
BABY BIG TICKET ITEMS TO BRING:
Ergo Baby Carrier – This is a lumbar/back saver
Doona – There is no better infant stroller for a city, this is a hill I will die on. It's easy to lug up stairs, it's a car seat so excellent for rental cars and taxis, it takes up so little space.
A lot of things like baby gyms, bouncers etc you can find cheap or used on FB Marketplace or on MercadoLibre (like eBay).
Car seats – When my babies outgrow the Doona I have brought car seats from home to save money
Cloth diapers – I cloth diaper and you can't beat Green Mountain Diapers, bring everything
For more, read my must have baby travel gear list
BABY CLOTHES:
As with adult clothes, local brands are pricey and quality is low.
I recommend one or two packs of onesies and a few pajamas for each size range from Carters or Gap
And pro tip: you can find excellent used baby clothes at my favorite consignment store here, El Placard de Mi Bebot
Shoes, to avoid hassle I found a great sneaker my toddler liked and brought it in the next four sizes. No shoe shopping for over a year, winning.
Baby shoes – These leather moccasins for when baby starts to walk cannot be beat in functionality, price, and cute factor. Abuelas in the playgrounds fawned over ours.
Crocs for Toddlers – I hate them but damn if they're not great kid shoes.
I'll stop here because packing for babies and kids could go on forever.
Argentina Moving List
When you think about what to bring down for your move, the answer can honestly be everything.
Think about what you'll be doing and how long you'll be here.
Be practical.
But most importantly, realize what you can go without.
Leave the pancake mix at home.
I've become a good cook living here and learning to make things from scratch.
Embrace the challenges.
Living without Amazon Prime at my fingertips as taught me patience and to avoid impulse shopping.
Finally, what did you bring with you and realize was a life changer? Let us know in the comments!
Argentina Travel Resources