Are you considering moving to Buenos Aires?
This South American metropolis is a common destination for expats and wanderers are welcomed with open arms.
This post will help you with all of your logistics from immigration to health care.
I've been living in Buenos Aires for more 13 years now and while it's not always been easy, I'm so happy to be living in Argentina.
I moved here single and in my twenties, with a group of friends already here awaiting me.
I've traveled and partied and transitioned to a mellow late-thirties married life with kids.
As far as Expat in Buenos Aires life goes, I've done it all.
This post takes my experience to help you relocate to Buenos Aires with confidence.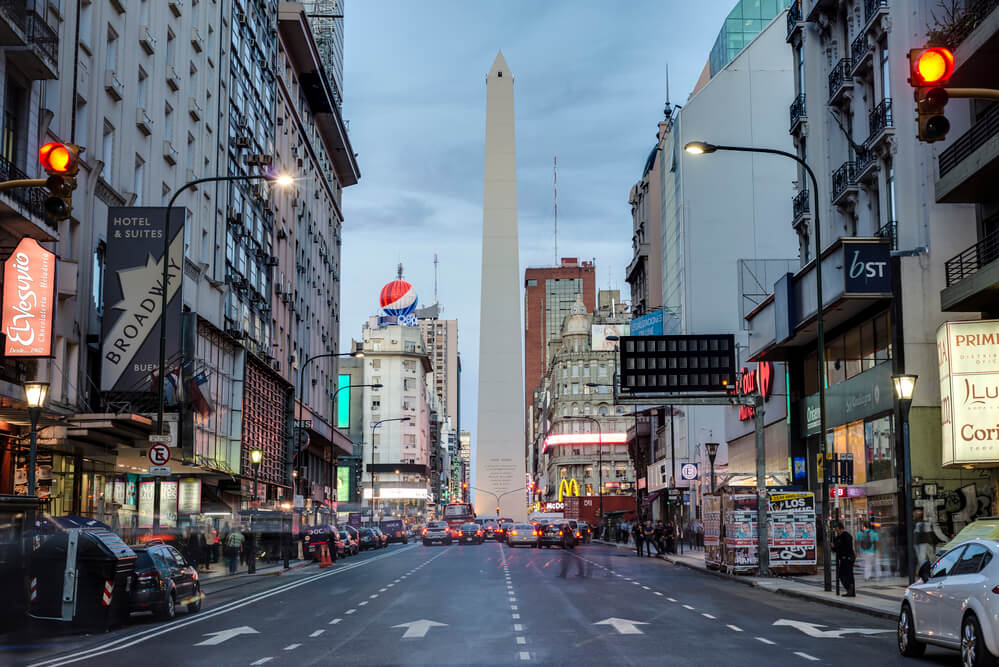 QUICK NOTE: This post contains affiliate links and Sol Salute may receive a commission for purchases made through these links, at no extra cost to you.
Living in Buenos Aires: A Complete Expat Guide
Buenos Aires is a massive city and home to a large expat community, burgeoning culinary scene, lively nightlife, and countless cultural offerings. 
But is moving to Argentina a good idea?
That depends on who you ask.
Buenos Aires offers its own laundry list of challenges, just like any major city.
And honestly, it's just one of many great places to live in Argentina.
I've been living in Buenos Aires as an expat for over 13 years and my feelings about the city have been a roller coaster, ranging from love to loathing.
Contemplating moving to Buenos Aires?
Keep reading for a complete guide with my personal advice and tips to make that move as close to love and as far as away from loathing as possible.
Manage Expectations: Is Buenos Aires a Good Place to Live?
First and foremost, come with the proper expectations about the reality of expat life here.
In regards to daily life in the U.S. and North America, in general, it's very comfortable.
Things are more efficient, friendly customer service is a priority, and everything is built and designed for comfort and ease from free 2-day shipping to central air conditioning.
Life in Buenos Aires can feel challenging on those fronts.
Efficiency?
What's that?
Prepare to be challenged.
That's supposed to be the joy of moving to a new country after all.
On the other hand, while the day-to-day conveniences may not be as easy here, the big things are much more within reach.
Fantastic healthcare is available for all, regardless of income or immigration status.
I really enjoy public transportation (which is nonexistent where I'm from).
Relationships are a priority and meals with friends and family go on for hours.
Wine is very, very cheap (that alone is worth a move, right?).
So when you're angry that you can't find fresh oat milk or affordable feta, focus on the good and you'll do just fine.
For more, read my living in Argentina pros & cons list.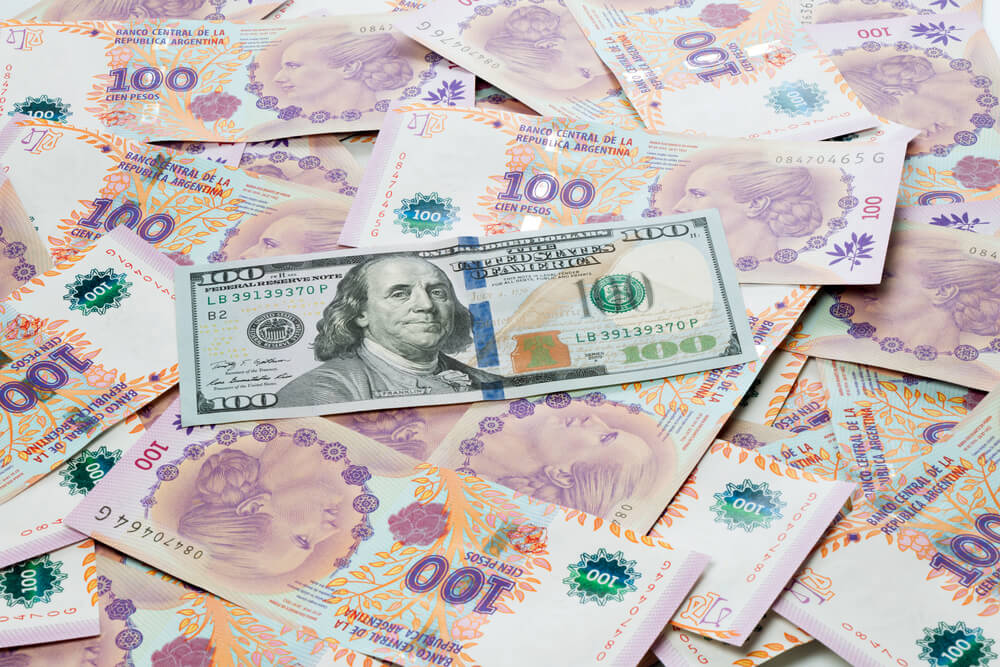 Cost of Living in Buenos Aires
The cost of living in Buenos Aires can vary largely depending on the year (the economy is notoriously volatile) and on whether you earn pesos or dollars.
At the moment (2023) it is very, very affordable for foreigners who earn an income in dollars (or euros, pounds, etc).
Rent for either a room in a shared flat or small apartment is cheaper than average post-pandemic and will run you around $500-1000 US a month.
I realize that's not as cheap as you might be expecting, but temporary rentals of furnished apartments are not the same here as long term, unfurnished apartments, more on that later…
My monthly premium for private health insurance costs me $80 US a month at the moment.
And dining out, groceries, etc is all very affordable.
The catch? The catch is all these conversion calculations were done with the blue dollar exchange rate.
As of 2023, the national government has imposed currency exchange restrictions which brought out the black market, aka the blue dollar.
This parallel exchange rate is very advantageous and the spread between it and the official rate is nearly 100% at the moment.
This is why it's recommended to work remotely for a foreign company and earn dollars.
2023 is an election year so expect turbulence regarding the economy.
Read More: Currency Exchange in Buenos Aires & The Blue Dollar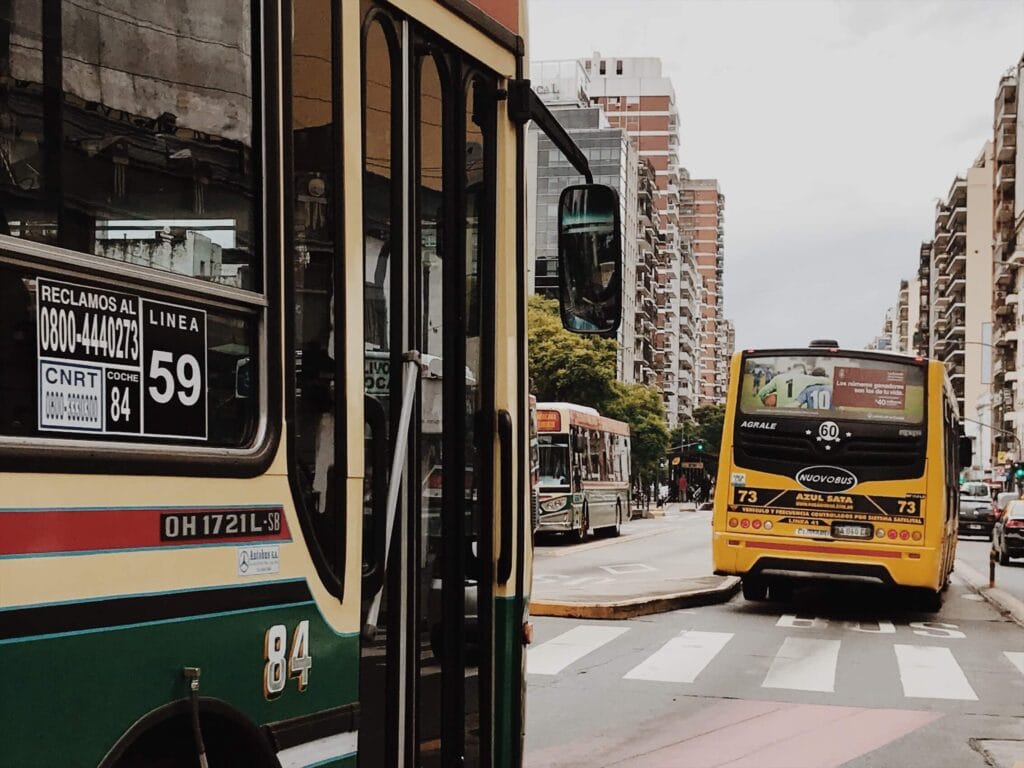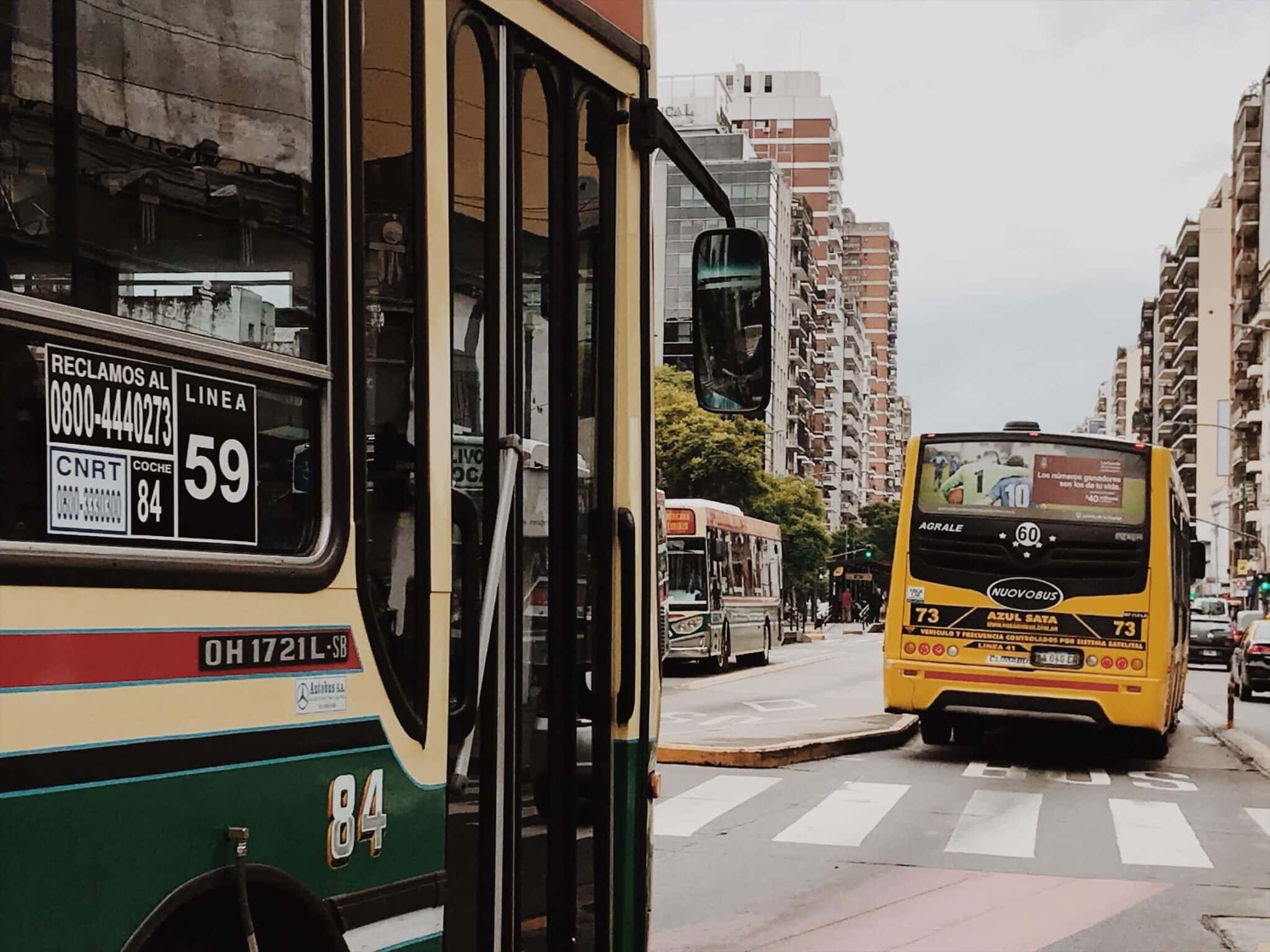 Public Transportation in Buenos Aires
Getting around Buenos Aires is very easy (and cheap) with public transportation.
You definitely do not need your own car here.
Don't worry about importing yours or buying one (unless you work for the embassy and can bring your car in hassle-free and tax-free, then lucky you).
Driving in Buenos Aires is like an Olympic sport and is not for the weak of heart.
But don't worry, between ride-sharing apps, taxis, and public transportation, you don't need your own vehicle.
You'll need a SUBE card for all forms of public transport.
You can purchase one in any subway station and in most kioscos throughout the city.
Note that for the past year it's been oddly difficult to find SUBE cards (something about a plastic shortage that is so perfectly Argentine). Check in Subte stations until you find one.
Load cash onto the card and you're good to go for train, bus, and subway.
Rides range from $12.50 pesos (train) to $21 pesos (bus).
Taxis are plentiful in the street, as are ride-sharing apps.
Uber is a less popular option that has always tried to skirt the law here. Instead, I recommend using Cabify instead (use ERINM7 to get credit towards your first ride) or Didi.
Download the app Como Llego to get bus/train/subway directions all over the city.
Read More: How to Conquer Buenos Aires Public Transport Step by Step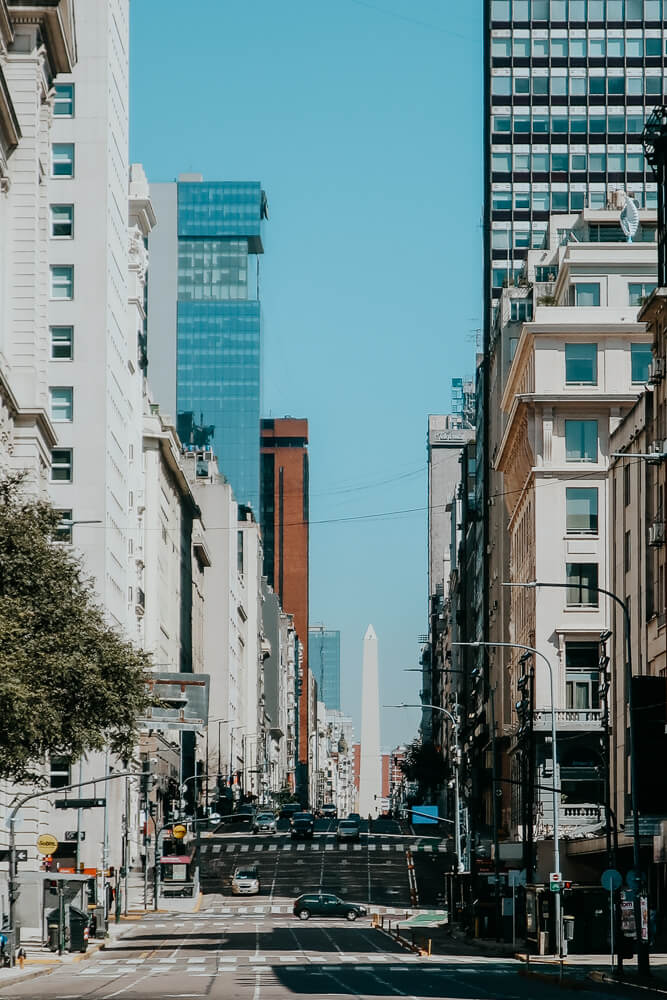 Argentina Immigration Requirements
Argentina has relaxed immigration laws.
Better put: Argentina has very relaxed immigration law enforcement.
I lived here for two years before I even had a legal residency and this is a huge draw for many.
Argentina is a very easy country to live in without the proper paperwork.
Here's a breakdown of the infamous "Colonia runs", overstay fines, and more.
Digital Nomad Visas (?)
After the pandemic has driven a demand for working from anywhere and other countries lead the way with digital nomad visas, Argentina is also trying to cash in on some of that nomad cash.
Is it worth it?
You be the judge.
Click here to read the requirements and apply.
You have to detail your plans, submit a CV, your passport, a photo, and proof of your work (a work contract, proof of your earnings etc).
The digital nomad visa is good for 180 days.
To be honest, for all that work I'm not sure if it's worth the hassle.
What they're asking for is technically straight forward but never has Argentine bureaucracy been easy for me.
The city government has thrown up this helpful guide for digital nomads, which isn't a legal visa in any way but it is a helpful initiative.
Sign up for their welcome pack that you can pick up at an airport locker on arrival to get a SIM card and SUBE among other perks.
Colonia Visa Runs
Colonia, Uruguay is just across the river, close enough for a day trip and a new stamp in your passport.
I was guilty of a few (a lot) of these runs myself in my day.
But to refer to them as "renewing your tourist visa" is erroneous.
Just like most countries, when you enter Argentina, you receive a stamp in your passport that allows you to remain in the country as a tourist for 90 days.
Technically you can renew this once more to stay in the country for a maximum of 180 days as a tourist per year.
This is the same in most countries, like the United States. But unlike the US, it's not strictly enforced here.
It's recommended to avoid these visa runs which can insult immigration officers.
If you plan on staying longer 90 days, even immigration lawyers will say overstay and pay the fine (next on this list).
My personal recommendation, which is not valid legal advice, is if you do choose to take the visa run route because you plan on traveling quite a bit, vary your trips up. Take advantage and travel across South America.
Visit Chile, Brazil, Paraguay, etc, rather than going to and from Colonia every three months.
This is better for you (you'll get bored of Colonia quickly), and the border agents in Colonia grow very tired of this habit.
Grumpy immigration agents are sick of foreigners abusing the system and they can very well deny you entry or (most likely) threaten that this will be the last time they let you back in.
Overstay and pay the fine
If you're planning on staying in Argentina for an extended amount of time, the best route is probably to overstay your visa and pay the fine on your way out.
You'll avoid interactions with immigration agents who could deny you re-entry.
While overstaying you won't be considered illegal.
Your residency status will be classified as "irregular" and you aren't risking arrest by overstaying.
To find out where to pay the fine and how much it currently is, check the official immigration site here.
As of May 2023, it costs $12,500 pesos.
Prórroga
If you feel uneasy with the previous two options, consider applying for a prórroga, or an extension of your tourist visa for another 90 days.
You can't apply until within the ten days leading up to the expiration of your tourist visa.
Bring your passport, payment for the fee (currently $4,000 pesos as of May 2023), and your visa (passport with stamp) to the immigration office in Retiro (Av. Antártida Argentina 1355).
No appointments are given.
Show up early (this service is allowed from 8 am-2 pm, but show up at/before 8) and allow between 1-4 hours. 
For full information, read the official site here. 
If you've overstayed your visa, you cannot apply for a prórroga extension, you'll have to pay the habilitación de salida (overstay fine, see above).
You cannot apply for multiple extensions, you get one (since legally you can remain in the country for the length of two 90 day visas per year).
Illegal vs. Irregular Status
In Argentina, overstaying your visa doesn't mean you are in the country illegally like it does in the US.
Instead, you will have irregular immigration status.
No aggressive immigration agent will hunt you down to deport you.
You'll need to pay the fine on your way out, that's it.
Now, whether you are allowed back into Argentina or not depends on the mood of the agent at the time.
There are horror stories of frustrated agents threatening that the tourist won't be allowed back in after multiple overstays/visa runs.
However, I haven't heard of people actually not being let back in.
Usually, an apology, proof of a return flight leaving Argentina, or a promise to seek a legal residency are enough to get you through the door.
In summary, I don't feel comfortable putting the advice to disobey a country's immigration laws into writing.
Every situation is different, but I can write that it's common, that I did it for two years, and I don't believe the practice will end any time soon.
Permanent & Temporary Residencies
If you're lucky to come with a job sponsoring your visa, or you find that unicorn of a job after arriving, you'll receive temporary residency.
You can renew this each year and after three years of renewals, you'll be eligible for permanent residency.
I received permanent residency after marrying my Argentine husband, and the process was very simple.
For more information about residency, requirements, and to make an appointment, click here.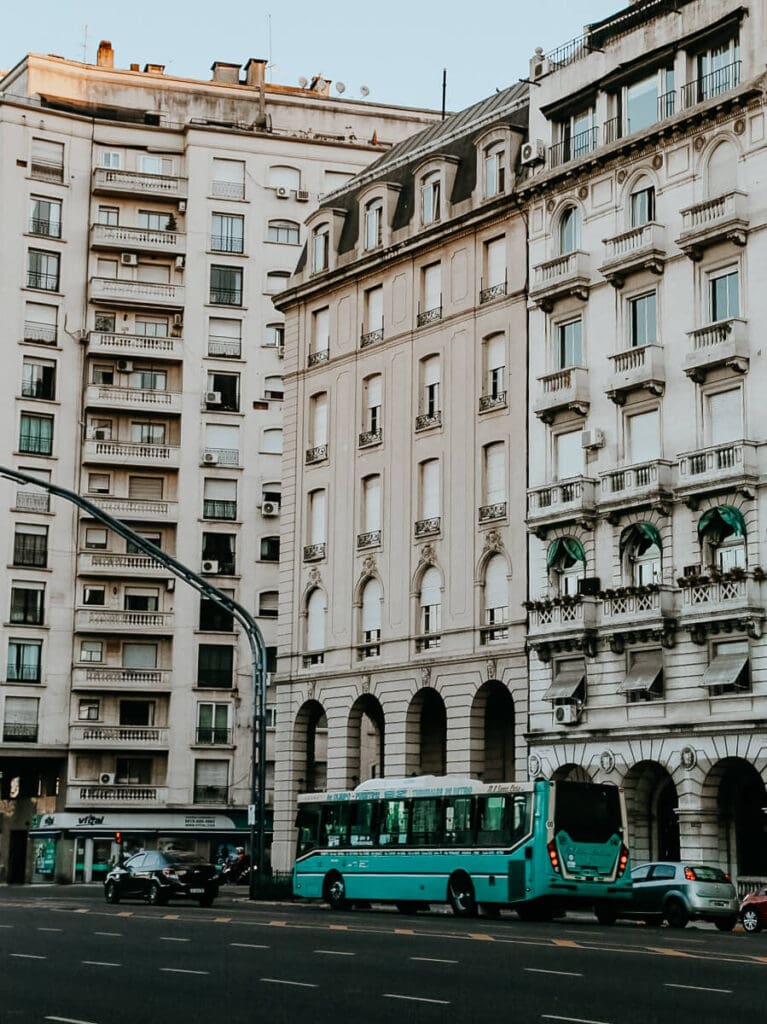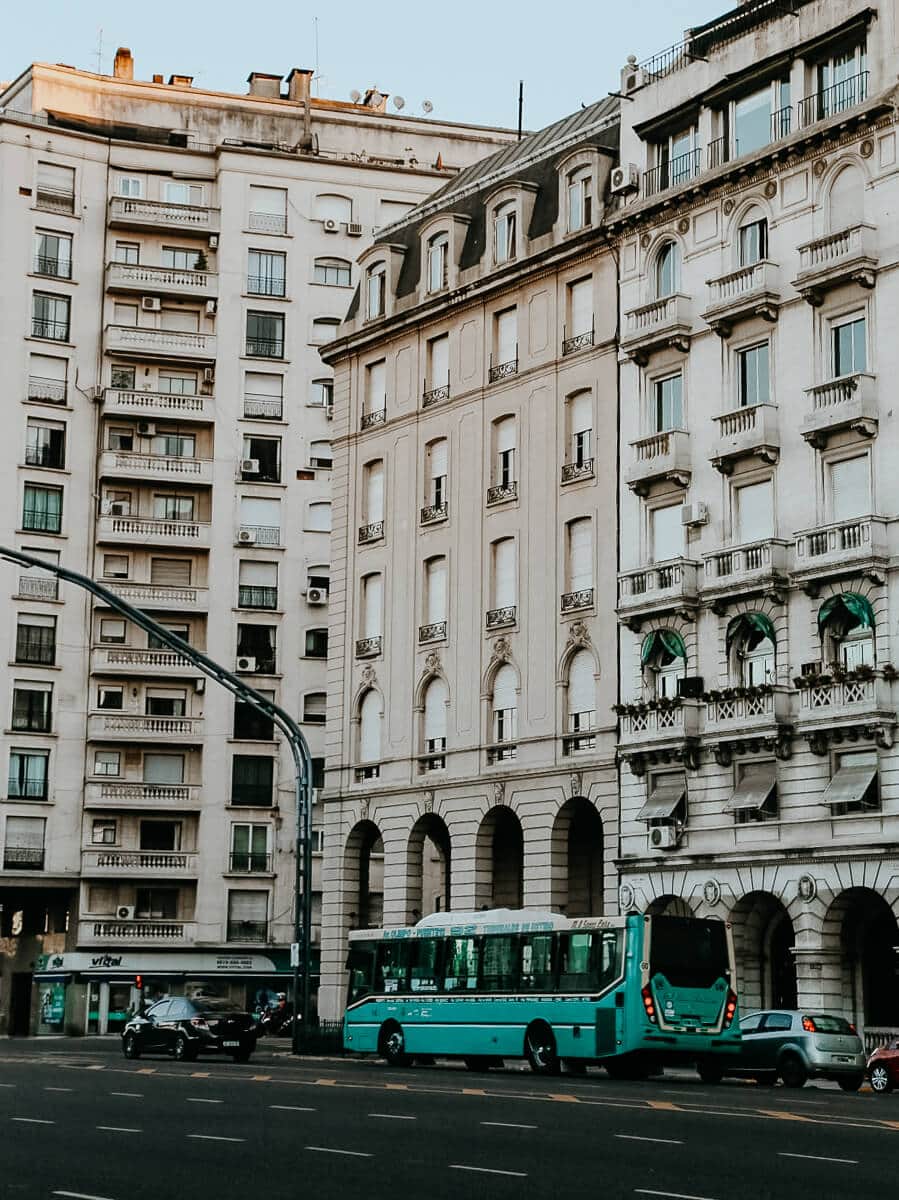 How to Rent an Apartment in Buenos Aires
If you've decided to move to Buenos Aires, the first thing on your to-do list is probably to find a place to live.
Apartment hunting in Buenos Aires can be confusing at first so here's a quick guide to get you started.
Rental Agreements & Contracts in Buenos Aires
There are two types of rental contracts: temporary or con garantia (with a co-signer).
Temporary contracts last for 6 months, are furnished and are priced in USD.
Garantia contracts last for two years, are unfurnished and are priced in pesos (usually with a set adjustment for inflation every 6 months). The catch? You need a "garantia", or someone that owns property in Buenos Aires willing to co-sign for you. They'd be signing that they're responsible for your debt if you fail to pay rent. So, unless you have family in town, you probably will be renting with a temporary contract.
House Hunting Tips
Now that you know what you're looking for, here are some tips and advice on where to look:
What's an ambiente? Rather than be described as 1 or 2 bedroom units, apartments are listed by the number of ambientes they have, including the living room in this number. So a monoambiente is a studio apartment and a 2 ambientes is a one-bedroom.
Reach out to Airbnb rentals and ask if they'll consider a long-term contract.
Paying big deposits by bank transfer is very common in Argentina. I do it all the time for everything, even car rentals and hotel stays. Renting direct from an owner will probably involve you wiring money into their account, it's normal.
Where to search for an apartment:
Airbnb – Rent a place to have a home to land in when you arrive, just for a month. If you like it maybe they'll rent long term for a better price.
AlquilerArgentina.com – Like a local Airbnb, prices are in pesos. But you'll have to do it like the locals do – by messaging with an owner back and forth on WhatsApp and probably making a hefty deposit via a wire transfer into their account.
Where to Live in Buenos Aires: Neighborhoods
Wondering which neighborhood to live in?
I have a complete guide here on where to stay in Buenos Aires as well as this complete neighborhood guide.
They're written for tourists and travelers looking for hotels, but are still a great breakdown on neighborhoods for future expats as well.
Most neighborhoods are safe for expats to live in, but if you are particularly concerned about safety in the city, read my guide that answers the question is Buenos Aires safe.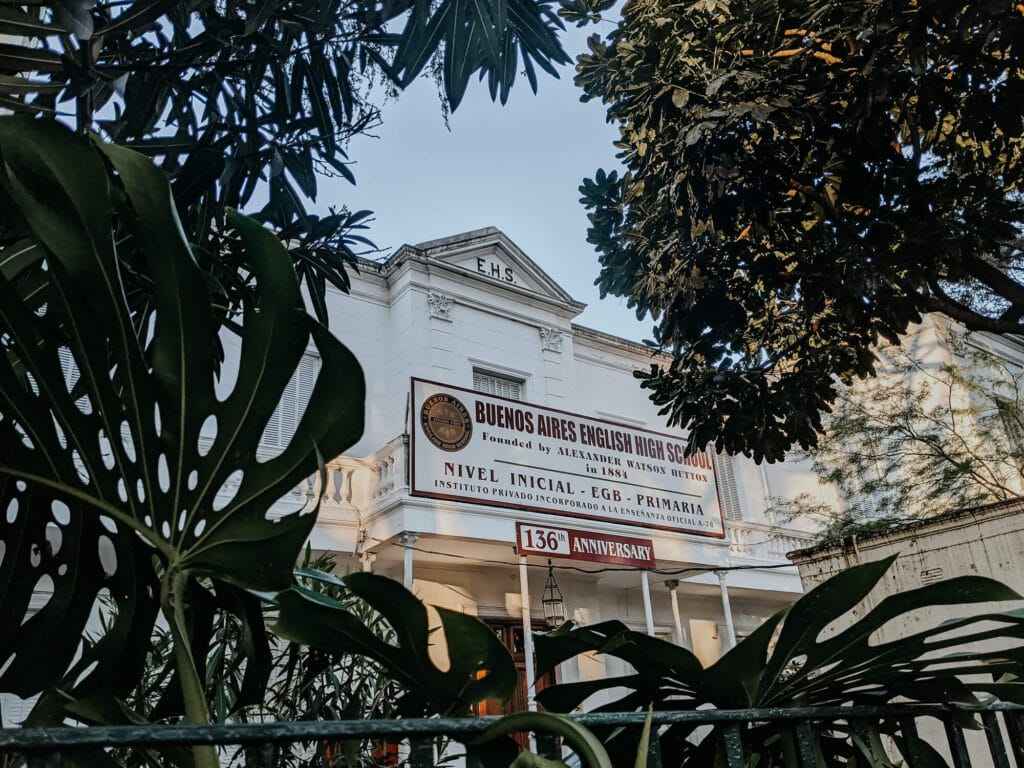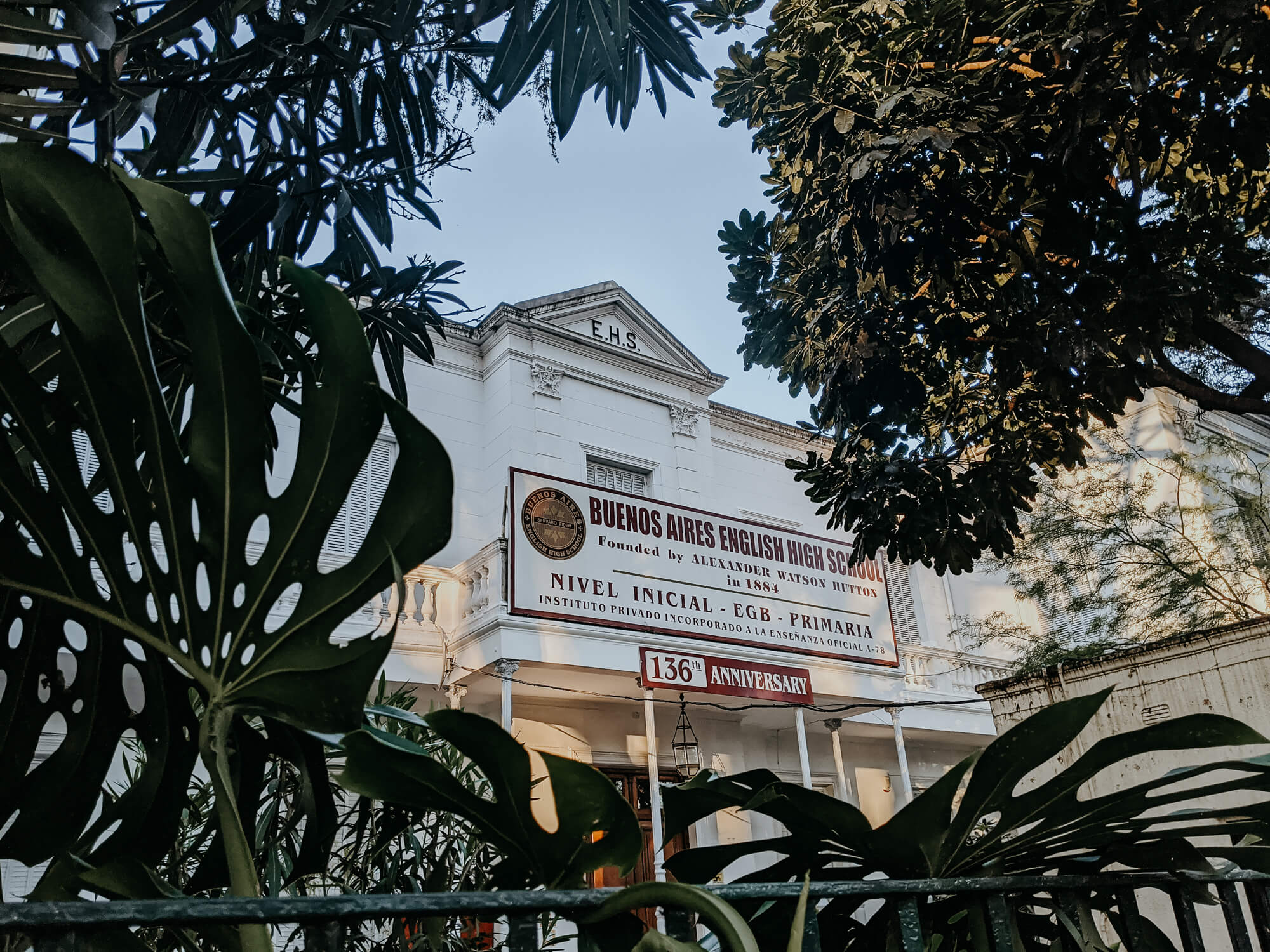 International Schools in Buenos Aires
If you're moving to Buenos Aires with your family in tow, their education must be at the top of your worries.
Luckily, there are a lot of options for you here.
There are a lot of bilingual and international schools in Buenos Aires for you to help your child ease into life here.
Most are in English, but there are also schools offering classes in German, French, and on it goes.
Whatever your child needs, you'll surely find it here.
For everything you need to know when choosing a school in Buenos Aires, read my guide to international schools in Buenos Aires.
Pago Fácil: How to pay your bills
Pago Facil and Rapipago are the top two ways to pay your bills.
However, I'd say they're anything but facil or rapido and are actually a bit stuck in the past.
But what can you do, cash is king in Argentina, and that's how most people prefer to pay their bills.
If your apartment agreement requires you to cover your bills, you'll likely need to bring them to either Pago Fácil or Rapipago, where they'll scan the bar code and you can pay by cash or credit card.
You can also pay a lot of online purchases (like flights) this way as many online storefronts offer this option at check out (usually via MercadoPago).
It's something to consider if the website rejects your foreign card or you'd prefer to use cash to be able to use the blue dollar rate.
At the moment with the dollar blue (dual currency exchange), paying in cash is preferable!
Read all about the dollar blue and exchanging money in Argentina here.
Apps like MercadoPago make it easier to pay for certain things online or with a card (when they would normally only accept cash).
For more, read my post all about the best apps to download in Buenos Aires.
How to get Health Insurance in Buenos Aires
There is excellent public healthcare in Argentina.
The care you'll receive from the doctors in public hospitals is equal to that in private clinics.
The difference is in the wait times and quality of infrastructure.
These hospitals are underfunded and overloaded.
If you're in a bind financially, you can and should feel comfortable turning to public healthcare here.
However, if it's within your budget, private healthcare options are abundant and affordable.
And if you can afford it, then please do leave the limited resources of the public healthcare system for the locals who truly need it.
You don't even need to have legal residency to sign for a private plan (I signed up on an expired tourist visa after living here for a year).
Most jobs will include insurance in their benefits packages, covering a large portion of your premium.
But if you don't have a job, it's not expensive to pay out of pocket, I do as a freelancer.
To be expected, the younger you are, the cheaper your premium will be and it includes so much.
My insurance covers 40% of all prescriptions, 100% of any blood tests, scans, or ultrasounds (preventative care is encouraged), dental is covered 100%, and so on. And that's with the cheapest plan available on Swiss Medical.
Top Insurance Companies:
Hospital Aleman – If you find yourself sick and looking for a one-off doctor's appointment to pay out of pocket for, the German Hospital is great for this. They offer insurance plans also, but I'd stick with OSDE or Swiss for that since they have a wider network of clinics and hospitals to choose from.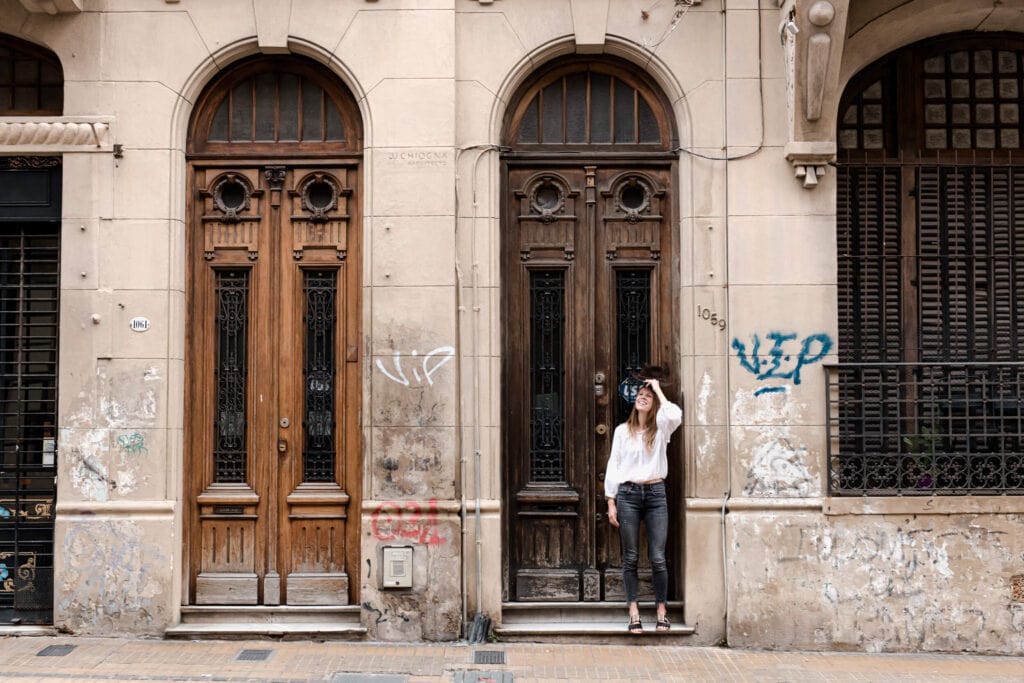 Digital Nomad Health Insurance
SafetyWing is a travel health insurance that offers insurance tailored to digital nomads.
If you plan on living in Buenos Aires or Argentina for the long-term, then I recommend getting a local plan with OSDE or Swiss Medical.
But if you'll be focusing more on the nomad part of digital nomad and plan to move around, I highly recommend the SafetyWing Nomad Insurance plan.
It costs $42 a month for excellent coverage, including coverage in your home country for those trips to visit family (up to 2 weeks in the US, 30 days elsewhere).
The only downside is the $250 deductible, which is why I don't recommend using SafetyWing as your health insurance if you are setting roots down here.
$250 can go a long way in Argentina and you'll be unlikely to meet that deductible unless the emergency is a very serious one.
But if you want a plan to cover you as you move from country to country, there is no better option to keep you healthy and safe.
Click here to read more about SafetyWing's plan.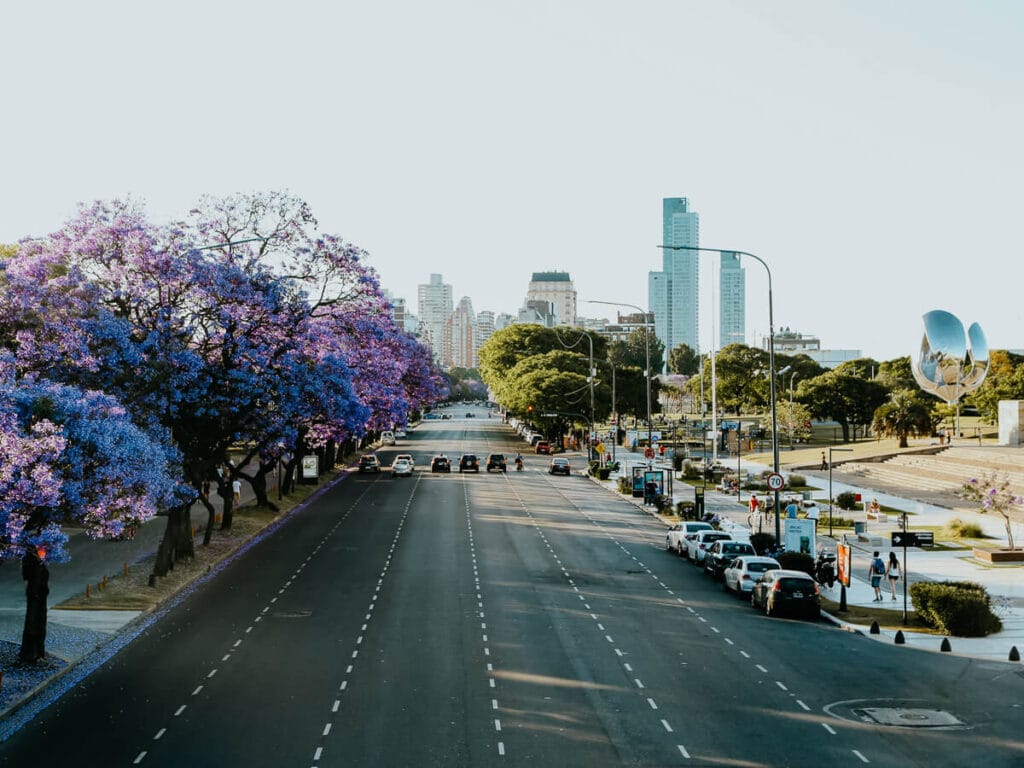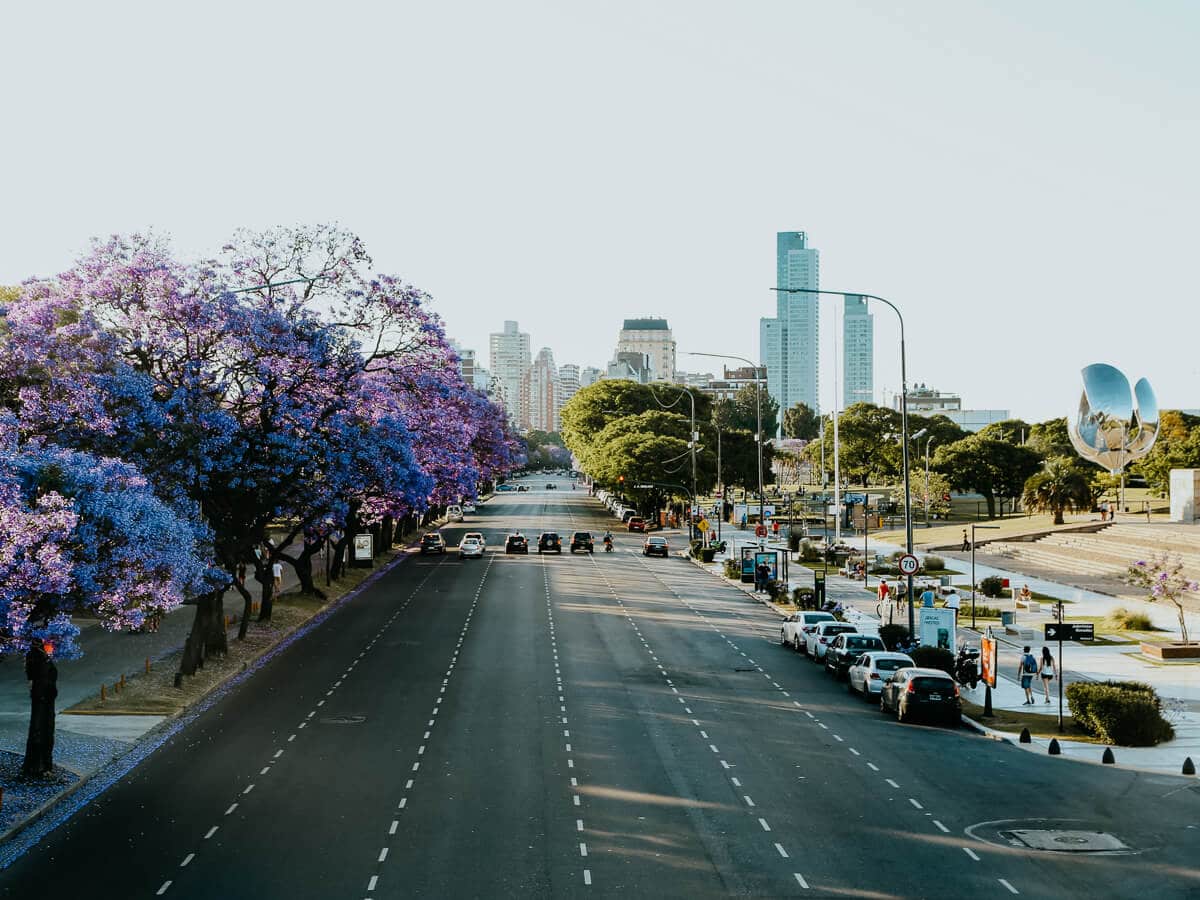 Packing List: What to Bring to Argentina
What to bring to Buenos Aires, you ask?
Everything but the kitchen sink.
Ha, kidding, sort of, not really.
Shopping in Buenos Aires can be a challenge.
I used to have a short section here on what to pack, but I recently wrote a complete guide because it really is a big topic.
Here are some posts to help you figure out what to pack and what to get here: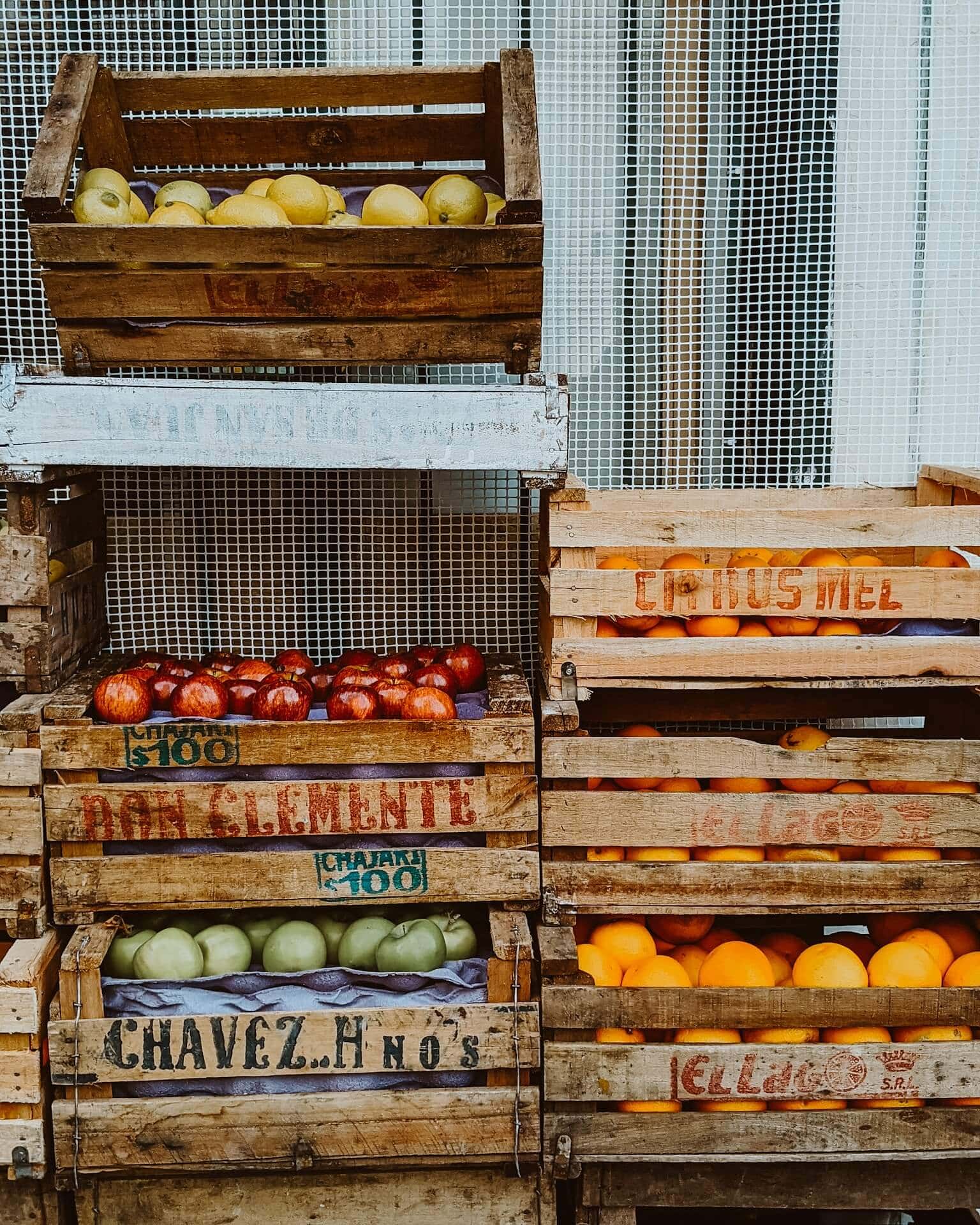 Where to grocery shop in Buenos Aires
Supermarkets in Argentina are underwhelming, to say the least.
There's an entire aisle dedicated to different brands of plain crackers, and the condiment aisle is 75% mayonnaise.
Imports are expensive, there is little variety, and Argentines, as a rule, aren't really into spicy food.
But that doesn't mean you can't get good quality ingredients, you just need to know where to shop.
Small neighborhood shops trump chain supermarkets, nearly every time.
While the internet has slowly killed the mom-and-pop shop in the US, they're still thriving in Argentina.
I only shop in the chain supermarkets for dry goods like canned goods, dry pasta, canned tomato, cleaning products, and the like.
How to Shop Like a Local in Buenos Aires
If you know you're not going to be cooking much at home, then this all may be irrelevant to you.
But if you fancy yourself a self-taught chef and want a fully stocked kitchen, this is where I'd do my shopping:
Small neighborhood shops such as Granjas (poultry and eggs), Carniceria (you guessed it, butcher shop), Verdulerias (best produce around), Casas de Pasta (housemade fresh pasta shops), Fiambrerias (charcuterie shops), and so on.
Chino supermarkets: These small supermarkets are the cheapest places to buy wine. You're welcome
Ferias Itinerantes/Neighborhood Weekly Markets: These markets rotate and move neighborhoods each day. They're a government initiative to offer good quality at affordable prices to help fight inflation. They have great produce, meat, eggs, and meats and cheeses at low prices. Check here to find one near you.
Barrio Chino: Chinatown in Belgrano is small (only four blocks) but it's the best place to get imported goods, hard to find ingredients, and cheap bulk products (like rice, seeds, nuts, and quinoa).
Bolivian Market in Liniers: It's a trek to get to Liniers, but I think it's worth it. There's a lot of variety and it's very, very affordable (even more so than Chinatown). I go here and stock up on things like quinoa and chia seeds to last a couple of months. Take advantage and eat some amazing Bolivian food while you're there, you won't regret it.
Read More: What to Eat in Buenos Aires: Food Experiences & Tours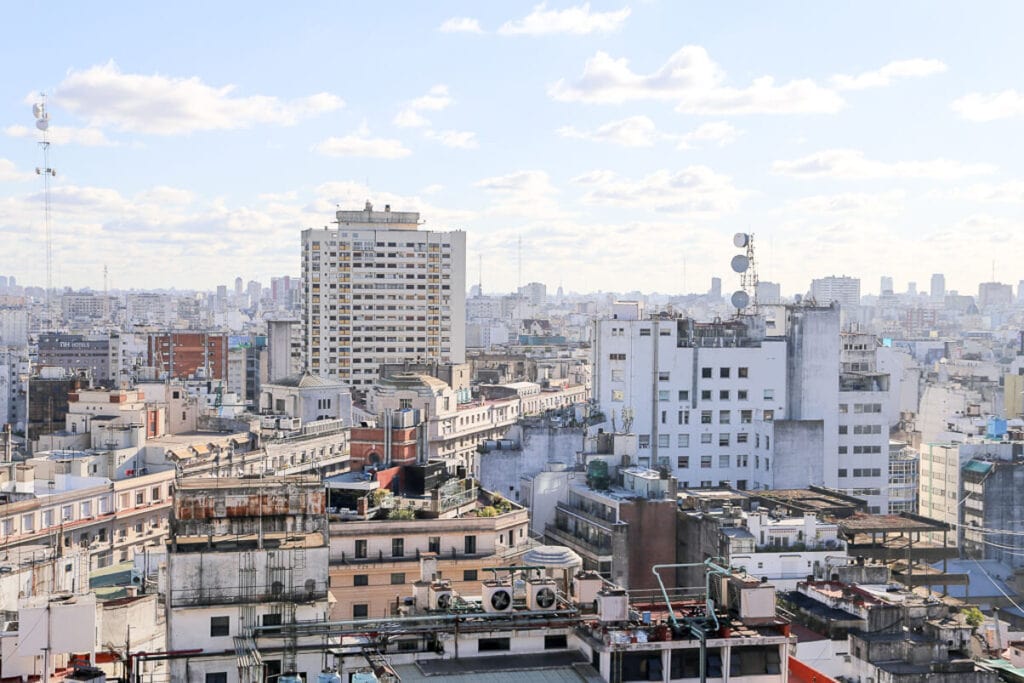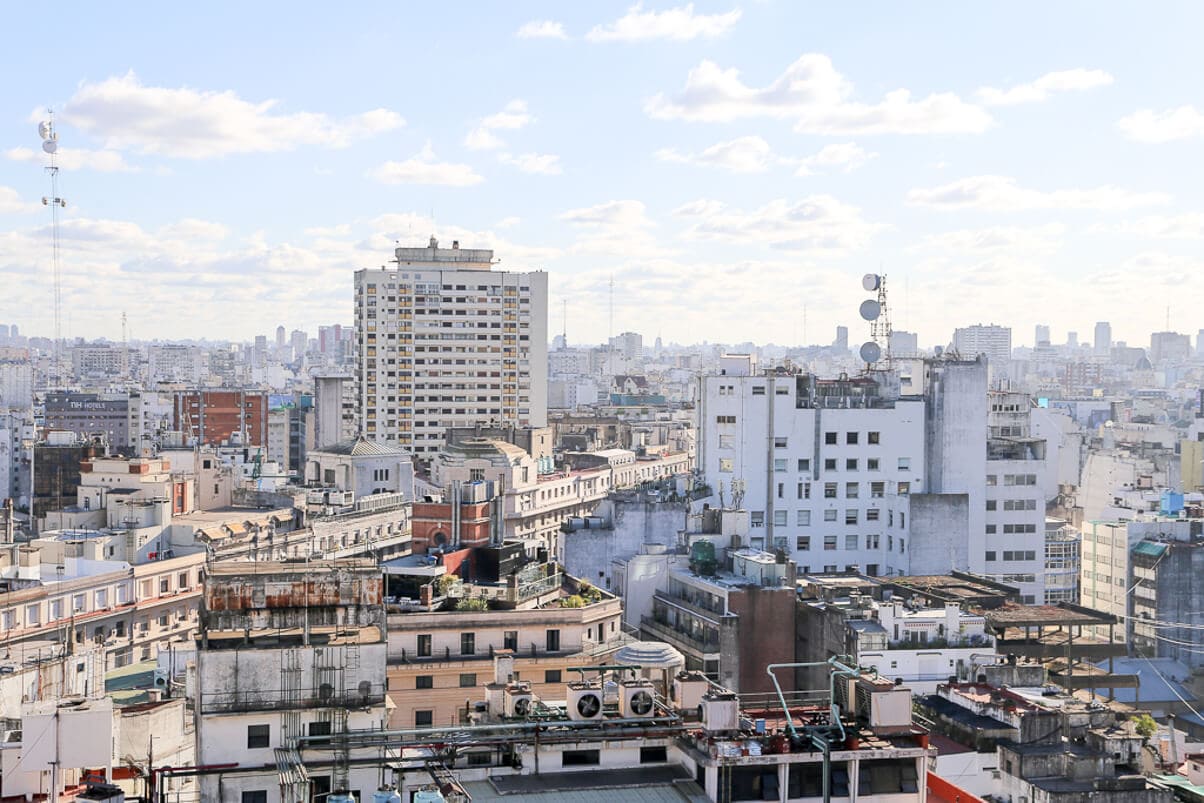 Cost of Living in Argentina
The cost of living in Argentina is surprisingly not as low as you may be expecting.
If you're coming with plenty of savings or an independent, remote job that pays in dollars, then you can enjoy a good standard of living in Buenos Aires.
I recommend an online job to work from home.
However, local salaries are not high (and if you're planning on teaching English for income, forget about it).
Earning dollars versus a low salary in pesos can mean night and day in your standard of living in Argentina.
You can check Expatistan to compare the cost of living in Argentina in US dollars directly to your home city.
If you're willing to limit eating out and share an apartment, it's very possible to live on under $1000 US a month.
If you plan on living alone, apartments will likely start at $700 US and go up from there. Health Insurance will cost around $100-150 US per month.
Read more: A Complete Guide for Digital Nomads in Buenos Aires
Opening a Bank Account in Buenos Aires
To my knowledge, it's very hard to open a bank account with your foreign passport.
You need to be a permanent resident with a DNI or a citizen of Argentina.
If you're banking from back home (I still keep all my money in my US account), choose a bank that will refund ATM fees like Charles Schwab as fees can be as high as U$10 per transaction!
Related: All About Exchanging Money in Argentina
Argentina Travel Resources
Online Resources
Want to meet fellow expats?
There are a few great communities out there in the form of Expat Forums and Facebook Groups.
Looking for reasons not to move to Buenos Aires, reason TO move to Buenos Aires, or the pros and cons of expat life from those in the thick of it?
Check out the following links:
Argentina Travel Tips Facebook Group
Do you have any particular questions about your upcoming trip or move to Argentina? Looking for the best advice on where to go and what to do?

Join the Argentina Travel Tips Group on Facebook to get first-hand advice from me along with fellow travelers, tour guides, expats, and locals in Argentina.
Pin It For Later