If you're considering moving to Argentina or working remotely in Buenos Aires and are concerned about school options for your kids, I'm happy to tell you have lots of good Argentina international schools to choose from.
When I first moved here in 2012, I started looking for Buenos Aires schools that were conveniently located, seemed warm and welcoming and understood the unique needs of my children being foreigners at their school.
Like many Expats, I wanted to make sure they learned some Spanish, but maintained their English, learned the basics such as math, science and social studies but also used their creativity in electives like art, music, technology and language programs… all while having a bit of fun with some friends.
Does this sound familiar? Well, the good news is that many of the best international schools in Argentina offer all of those things, but you have to know a few pieces of basic information in order to find them.
In this article, educational consultant Maggie Brennan shows us everything we need to keep in mind when searching for the top international schools in Argentina.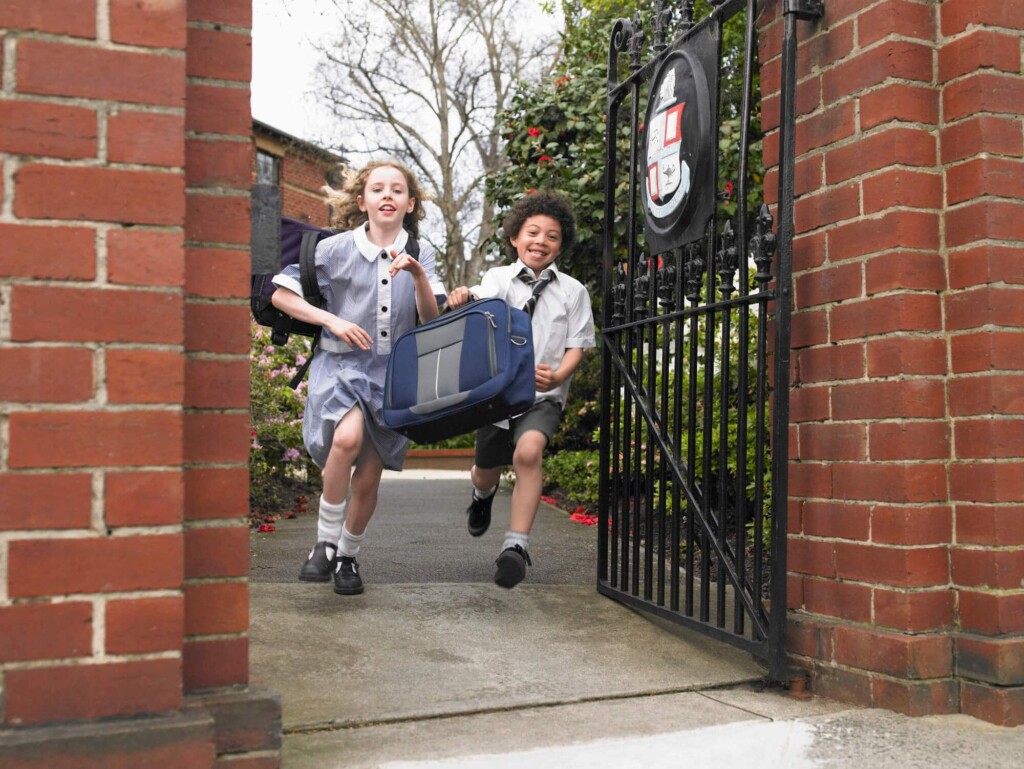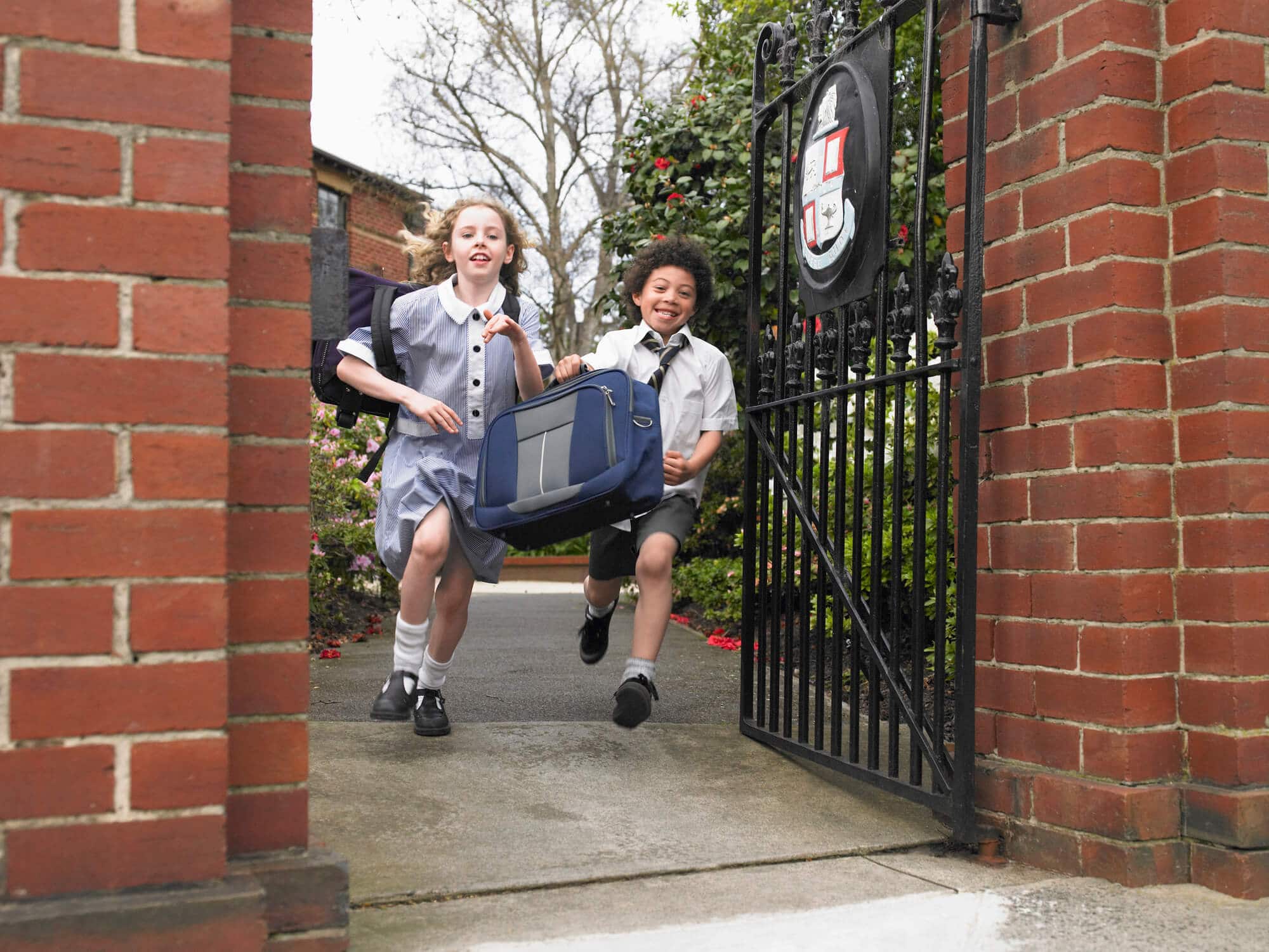 QUICK NOTE: This post contains affiliate links and Sol Salute may receive a commission for purchases made through these links, at no extra cost to you.
How to Choose The Best International School in Argentina
First of all, most Expats think they need to go to an "International School".
They do a Google search with those exact terms, and a few hundred schools come up.
That's when the "oh my gosh, where do I start???" feeling starts to overwhelm you.
Am I right?
Definition of an International School
Well, you need to know what the definition of an international school truly is. Unfortunately, many schools use that term, but are not truly international schools. 
That is why the Google search is so misleading.
The real definition of "international school" for our purposes, is a school that follows the Northern Hemisphere's calendar, starting school in August or September and finishing in June.
International schools teach primarily in English and follow the curriculum and diploma requirements of the US Department of Education so that students are able to easily return to the US for college.
There are only 2 schools in Buenos Aires that fall into this category.
Don't be confused by other schools that say they are "international schools" in Buenos Aires just because they have many international students and an international attitude towards language and culture.
Those are all wonderful qualities, but they are not truly International Schools.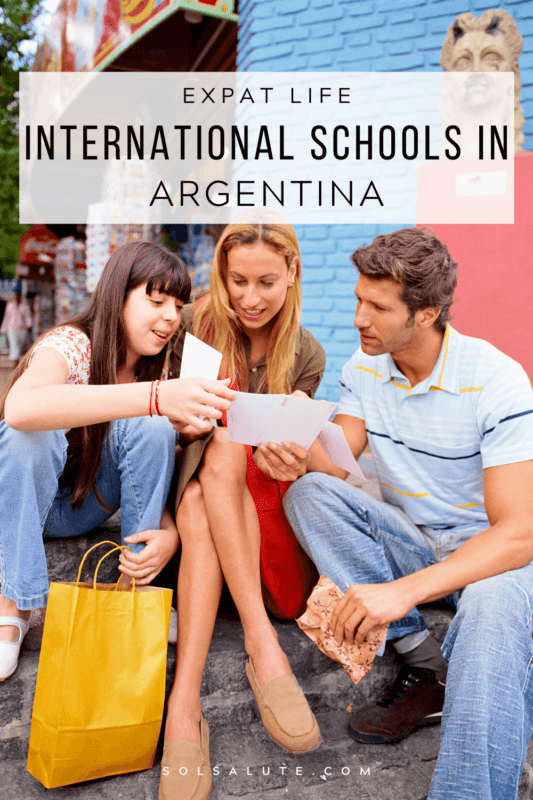 Definition of a Bilingual School
Another common misconception is the term "bilingual school". 
If an institution teaches core subjects in both languages, then they are a bilingual school. 
But they are not bilingual if they only offer a French class, or an English class for an hour or two a day.
If they teach only a few classes of core curriculum in another language, that is not a bilingual school either. 
A truly bilingual school in Argentina teaches 50% in English (or another foreign language) and 50% in Spanish. 
Typically, an Argentine bilingual school teaches all their morning subjects in Spanish, then all of the afternoon subjects in English (or vice versa). 
As you are interviewing schools, you may want to ask for the specific ratio of native language to foreign language. Also ask if any other languages are offered, because many schools offer French and/or Italian as well.
There are specialty schools that are bilingual (or even multilingual) in Hebrew, Albanian, Japanese, Chinese, and German and possibly others.
Does Your Child Need to Know Spanish?
The issue of language is complicated because international families often have differing levels of foreign language experience.
Some children arrive in Argentina with zero Spanish skills, while others have a great deal of Spanish ability. 
Each school handles this situation differently, but generally speaking, the younger your child is, the more flexible the language requirements are.
The older they are, the more important it is for them to be able to understand the teacher and the material as well as to express their ideas both orally and in writing. 
For example, if your child is 12 years old (or older) and does not speak any Spanish, it is going to be very difficult to enroll them in a bilingual school in Argentina.
There are a few Argentine schools who will teach your child Spanish as a foreign language, so make sure to inquire about that if needed.
Another option would be for you to offer to hire a private tutor at your own expense to bring them up to speed. 
Read Next: A COMPLETE LOGISTICAL GUIDE TO MOVING TO ARGENTINA
Curriculum Programs in Argentina
In regards to curriculum programs, most private schools in Argentina offer one or two international examination programs. 
This is another way for them to show their international "attitude" and certifications.
The two most common programs are the IB (International Baccalaureate) and the IGCSE (International General Certificate of Secondary Education), also called the "IG".
The IB is a program of study for both Primary and Secondary school.
The IG is only just for Secondary students.
These programs provide curricular guidance and international evaluations at the end of the year.
They are similar to the AP (Advanced Placement) programs that are common in US high schools. 
What to Know About Kindergarten in Argentina
If you are looking for a Kindergarten or preschool program, keep in mind that 5 year old Kindergarten in Argentina is compulsory. It is referred to as K5 or "Kinder 5".
Also, unlike in the United States, "Kinder" in Argentina refers to the classes of 2, 3, and 4 year olds. They are referred to as "K2", "K3" etc. or "Sala de 2", "Sala de 3" etc.
There are many good options for Kindergartens all over the city, but if you are planning on staying in Argentina after your child finishes K5, try to find a Kindergarten that leads directly into a Primary school.
Otherwise, when they finish Kindergarten you'll have to start the process of looking for schools all over again.
It is often difficult to find a first grade class that has space for children coming from independent Kindergartens.
Religious vs. Secular Schools in Buenos Aires 
A curious aspect of Argentinian schools to keep in mind are their names. It is very common for a school to have a religious sounding name, yet not be affiliated with any religion.
For example, "St. Mark's School" is a secular school. Despite being named after a saint, it's not affiliated with the Catholic Church in any way.
It also happens the other way around. Some Argentina high schools have a very common or secular name, while being a very Catholic and conservative school.
For example, Colegio Marin is named after the person who founded it. The name does not indicate that it is Catholic, but it is.
So again, when researching schools, don't assume a religious affiliation (or lack thereof).
When you call the school or interview the admissions counselor, be sure to ask about religion or religious classes.
Take it from someone who did not ask those questions and assumed it was a secular school.  We were very surprised when "Jesus class" started!!
Homeschooling in Argentina
Homeschooling has become increasingly popular among Expats, especially if they are not planning on staying in Argentina for long or had trouble finding the right Argentine high school. 
Be aware that technically, homeschooling is illegal under Argentine law. Luckily for us, Expats are not Argentine citizens and fall into a "grey area".
Expats are permitted to home school under their home country's legal system.
Of course, some families will have extenuating circumstances that require them to home school.
However, if you are not one of them, I would highly suggest that you enroll your child in a local school.
Finding the Top Bilingual & International Schools in Argentina
I firmly believe that living abroad offers innumerable advantages to children, making them bilingual and bi-cultural students of the world. 
Finding the right school can often be the make or break factor in a family's experience abroad.
I believe that there are many great bilingual and international schools in Argentina to choose from.
If you know what to look for and what questions to ask when interviewing schools, you will surely find the right school for you.
This will help you move to Argentina and fully enjoy the incredibly rich culture and social life, delicious food, beautiful geography, and wonderful, kind people. 
If there is any way I can help you find the right school, a neighborhood to live in, or if you just need general advice about Argentina, contact me for a free 15-minute consultation at any time at maggiebrennanba@gmail.com.
ABOUT THE AUTHOR
Maggie is an educational consultant who has been living and working in Buenos Aires for many years. Her speciality is school selection and placement for international families coming to live in Buenos Aires, as well as College Admissions Consulting for international students looking to study in the US or Europe. She has lived in many countries and thoroughly enjoys a little culture shock in her life. She is married to an Argentinian and has 3 beautiful adult children.
You can email her at maggiebrennanBA@gmail.com, find her on LinkedIn at @maggiebrennanBA, or visit her website.