I've lived in Buenos Aires for over ten years and I get a lot of questions about how I managed it.
The answer?
Be a Digital Nomad(ish).
In reality, nomad isn't exactly a great description. I'm growing pretty deep roots here in Buenos Aires.
But in my decade here I have exclusively worked online, remote jobs.
The freedom it provides is priceless and being able to earn dollars (versus a local pesos salary) can drastically change your quality of life here.
This post is a complete guide to Buenos Aires for Digital Nomads.
Why move here, where to set up shop and what to expect.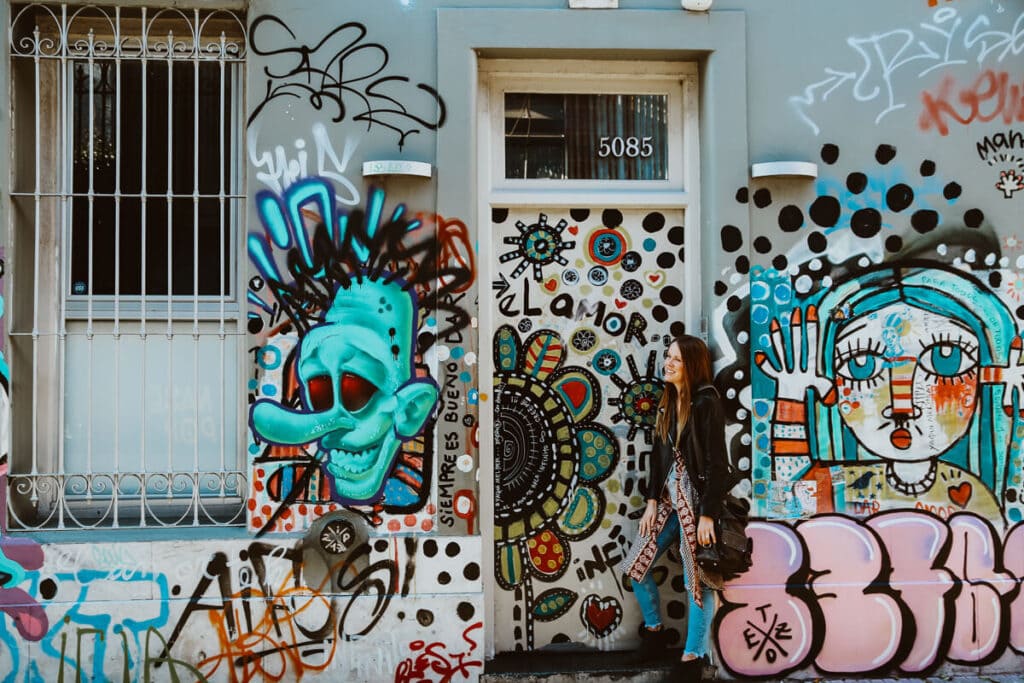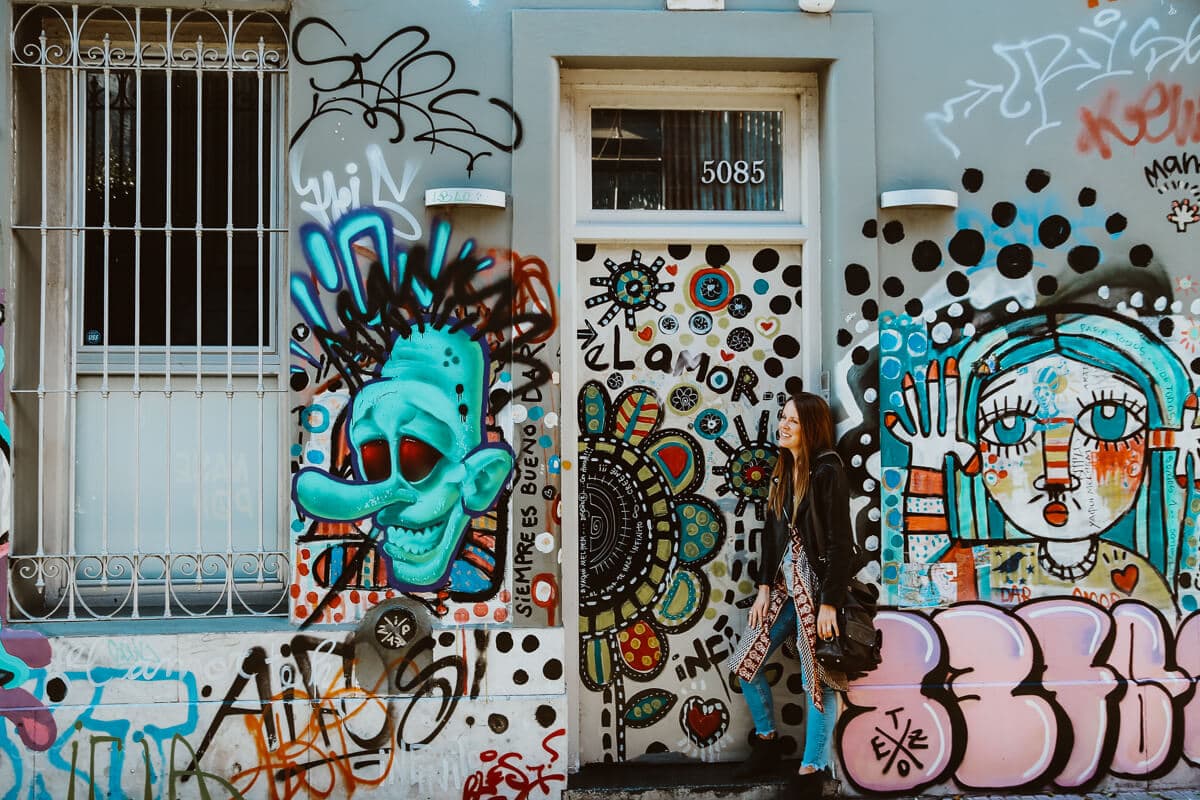 QUICK NOTE: This post contains affiliate links and Sol Salute may receive a commission for purchases made through these links, at no extra cost to you.
Buenos Aires for Digital Nomads
Buenos Aires is ideal for digital nomads, expats, and wanderers.
The cost of living, the coffee house culture and laid back lifestyle combine for the perfect recipe for the remote worker.
While I mainly work from the comfort my couch (lame), I have been known to venture out to the city's many coffee shops or co-working spaces. Keep reading to find out my favorites.
Another major benefit is the ex-pat community here. It's large, very active and easy to plug into.
And most importantly, the cost of living in Buenos Aires is very low for those earning a solid income from abroad in dollars or euros.
Convinced yet?
Let's dive into the best places to plug in.
The Best Co-Working Spaces in Buenos Aires
Book a desk or office room in one of the best Buenos Aires co-working spaces if you need a reliable set up with a professional desk space.
Other benefits include reliable internet (that is someone else's responsibility), social events, conference rooms, and concierge services.
WeWork
Multiple locations in Microcentro and Vicente Lopez/Olivos (northern suburbs)
Of course, where there is co-working there is WeWork.
There are six WeWork co-working spaces in Buenos Aires.
Despite there being so many, they are actually all grouped into two areas of the city.
Three are located in Microcentro, Buenos Aires' downtown. The other three are just north of the city in Vicente Lopez.
I love the WeWork spaces here. I regularly joined a friend who had a desk at the Libertador location in Vicente Lopez.
Aside from enjoying the modern work space, we took full advantage of the roof terrace and its river view and the beer happy hour they offered at the end of the day.
Also, I swear their cafe has the best (and gooiest) medialuna pastries in town.
I repeat, I'd pay for a desk at Buenos Aires' WeWork for the medialunas alone.
Check out their six locations here.
La Maquinita Co.
Multiple locations throughout the city as well as in the cities of Rosario and Cordoba
La Maquinita's Website
La Maquinita is the largest network of co-working spaces in Argentina.
If you want to support a locally run business and have plenty of location options, this is it.
They have options for every possible work need.
If you don't need to be there five days a week, rent a hot desk.
You'll have access to a desk ten days a month. This is perfect for the freelancer with a less demanding schedule.
You can also rent a fixed desk in a shared room, a private office, or a large workspace for your team if you have a start up.
La Maquinita also offers amenities like meeting rooms, lockers, telephone cabins, a public kitchen for your use, and even large event spaces that hold up to 150 people.
Urban Station
Multiple locations: Palermo Hollywood & Soho, San Telmo, Microcentro, La Recova
Urban Station's Website
Urban Station is another global network of co-working spaces in Buenos Aires.
They have multiple locations here, as well as in Colombia, Mexico, Chile and Egypt.
This makes Urban Station an ideal choice if you're planning on exploring more of Latin America (and then Egypt for some reason…).
Their list of services is extensive ranging from bikes for rent and concierge services alongside what you'd normally expect (i.e. photocopies, meeting rooms, lockers, etc).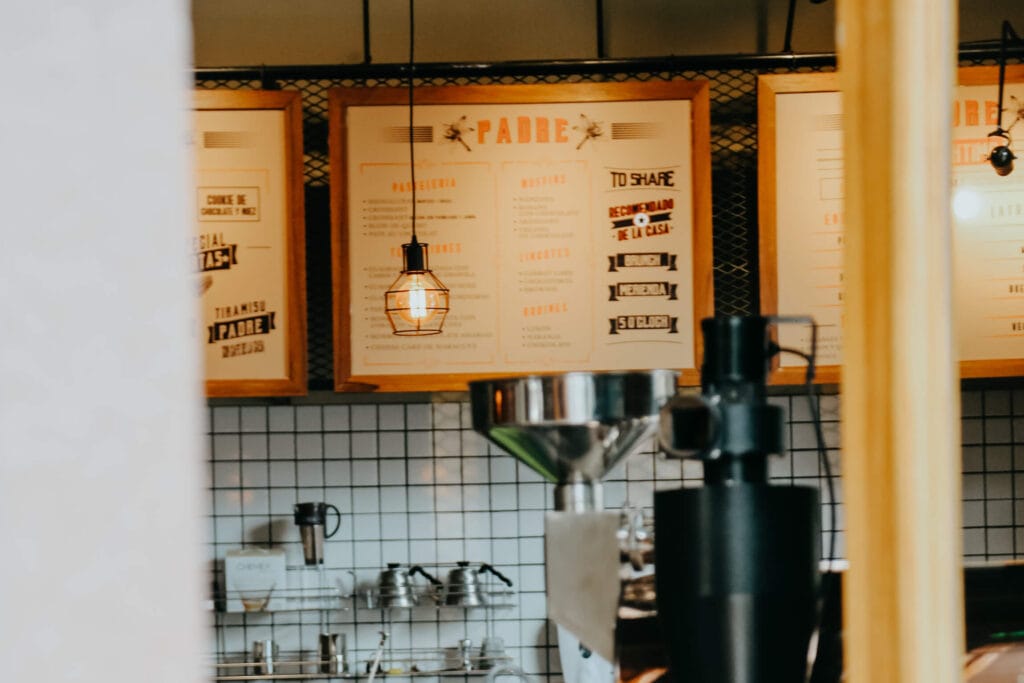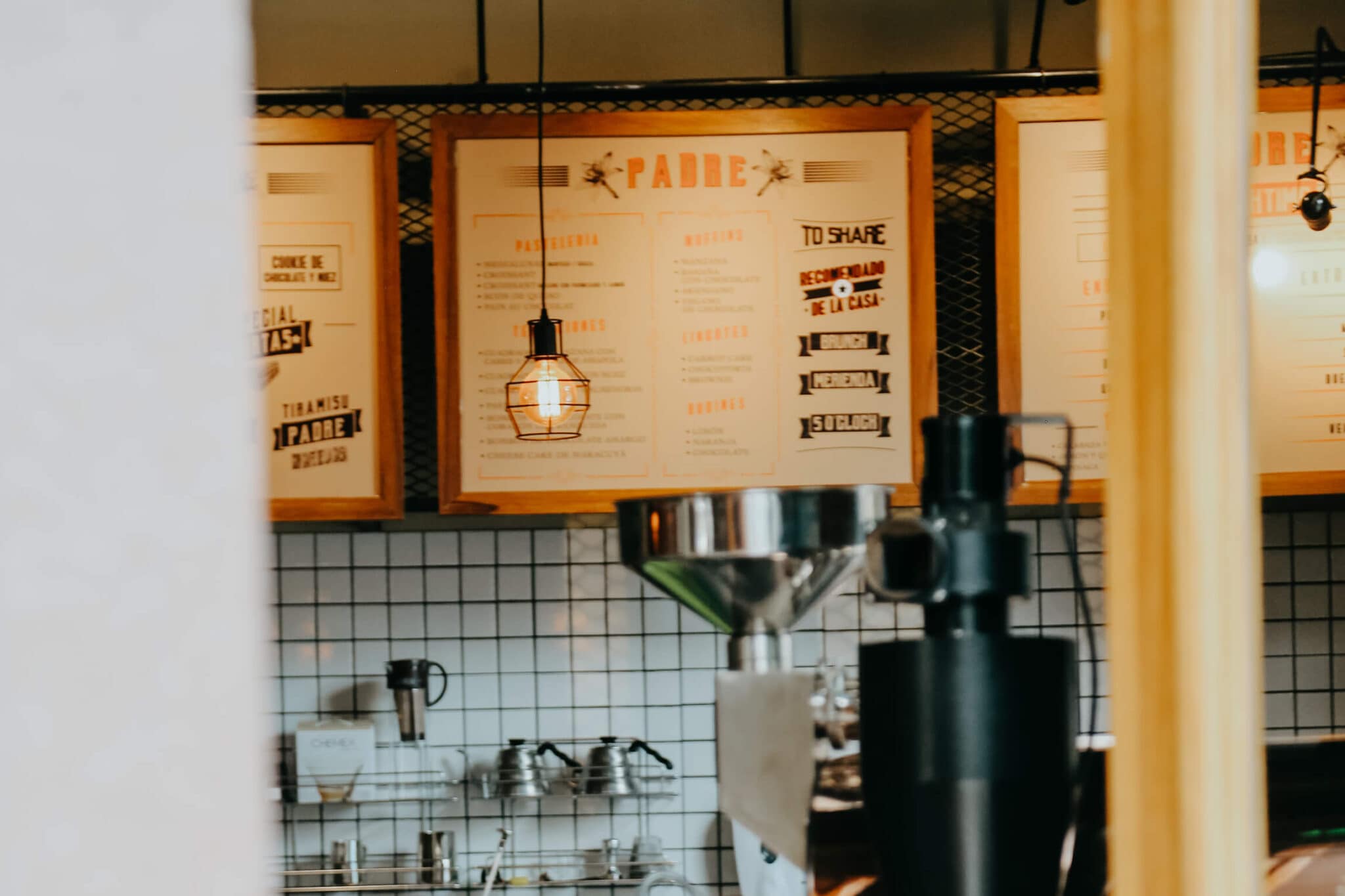 The Best Coffee Shops for Buenos Aires Digital Nomads
While co-workings are amazing, perhaps you're like me and don't require a dedicated work space.
If all you need is a table, WiFi, and an endless source of coffee and pastries consider one of the many coffee shops in Buenos Aires.
Padre Coffee Roasters & Beer
Padre is one of my go to coffee shops when I want to be productive.
Their coffee and pastries are excellent and best of all, they serve burgers and beer as well. You can start with coffee and work into happy hour if you want.
There are individual tables but also larger common work spaces that are ideal for larger meetings.
Padre's WiFi is strong and there is no shortage of outlets near the tables.
Padre Coffee Roasters
Jorge Luis Borges 2008, Palermo Soho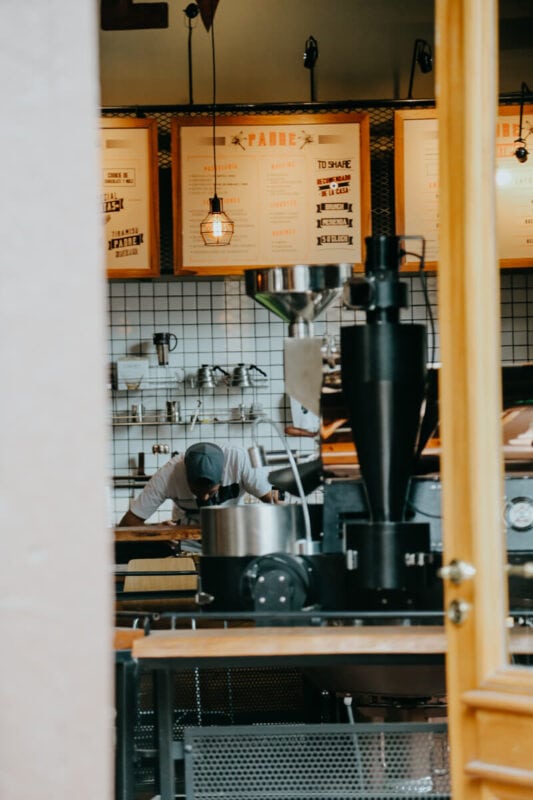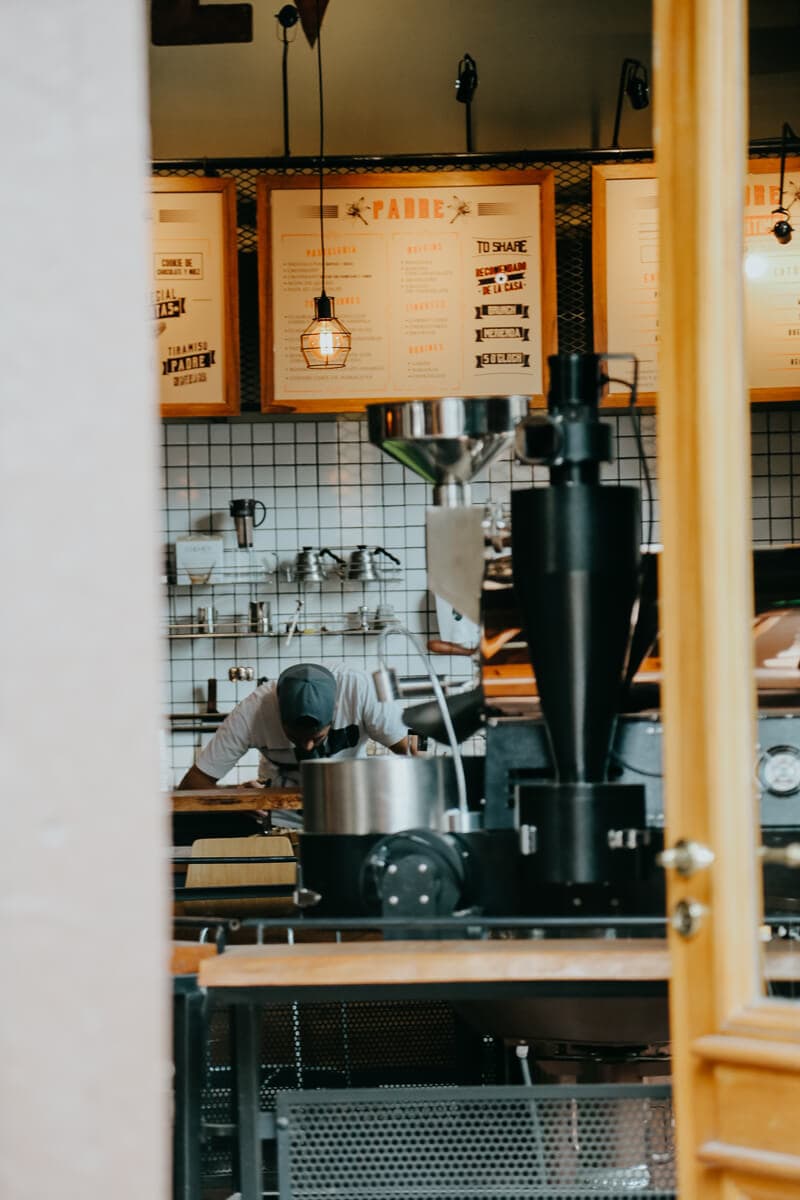 Libros del Pasaje
Palermo Soho's Libros del Pasaje is where to go if you want to sink into a cozy couch.
The coffee shop at the back of this book store makes great coffee and pastries but the cozy atmosphere is what I love about it.
It feels a bit like what I imagine Central Perk would feel like if it were real. So come claim your sofa a la Friends.
It's small but there are also tables in the central patio.
Libros del Pasaje
Thames 1762, Palermo Soho
Café Registrado
If you're serious about your coffee I recommend setting up shop in Café Registrado in Palermo Hollywood.
They roast and brew their coffee with scientific precision. If you prefer tea, they put just as much love into their herbal tea menu. I, myself, love their fresh squeezed juices and pastries!
There are outlets along the wall but bring your laptop fully charged just in case those tables are taken.
If you're hungry after all that work, you're in luck. Café Registrado is just steps from some of my favorite restaurants: Artemisia (vegetarian), Burgertify (you got it, burgers) and Siamo nel Forno (authentic Neopolitan pizza).
Cafe Registrado
Costa Rica 5901, Palermo Hollywood
Gurruchaga 1672, Palermo Soho
Sāntal
The best part of Sāntal in Belgrano? It is located in the same building as a spa. In fact, that's how I discovered it. I was gifted a massage that included a brunch there.
The food was good but the cozy vibe was what I loved about it. The coffee shop is just below street level (not quite basement, not quite ground level).
The tables felt spread apart enough to be able to work in peace, the WiFi was strong, and the menu is decent.
End your workday by reserving a pedicure or massage next door. You can't beat that.
Santal
Virrey del Pino 2235, Belgrano
Café Flor | The Co-Working/Coffee Shop Super Combo
I haven't yet tried out Café Flor's unique space, so I can't personally attest it but the concept is perfect for the digital nomad.
They offer a coffee shop/co-working hybrid, combining the comfort of a cozy coffee shop but with the amenities of a work-focused co-working space.
You can pay the day rate to spend the entire day here or pay by the hour. Included in the rate is unlimited coffee, a buffet, and high speed WiFi.
Café Flor || EDIT JAN 2021: Temporarily Closed
Thames 1824, Palermo Soho
View this post on Instagram
Green Eat
Green Eat is a chain of healthy fast-food here in Buenos Aires. You'll see them everywhere and they're a reliable place to set up shop for a few hours.
The food is decent and nutritious (think portobello burgers and quinoa salads) and the WiFi is reliable.
Whenever I find myself with an unexpected gap in my afternoon, I usually look up Green Eat on Google Maps to find the closest one.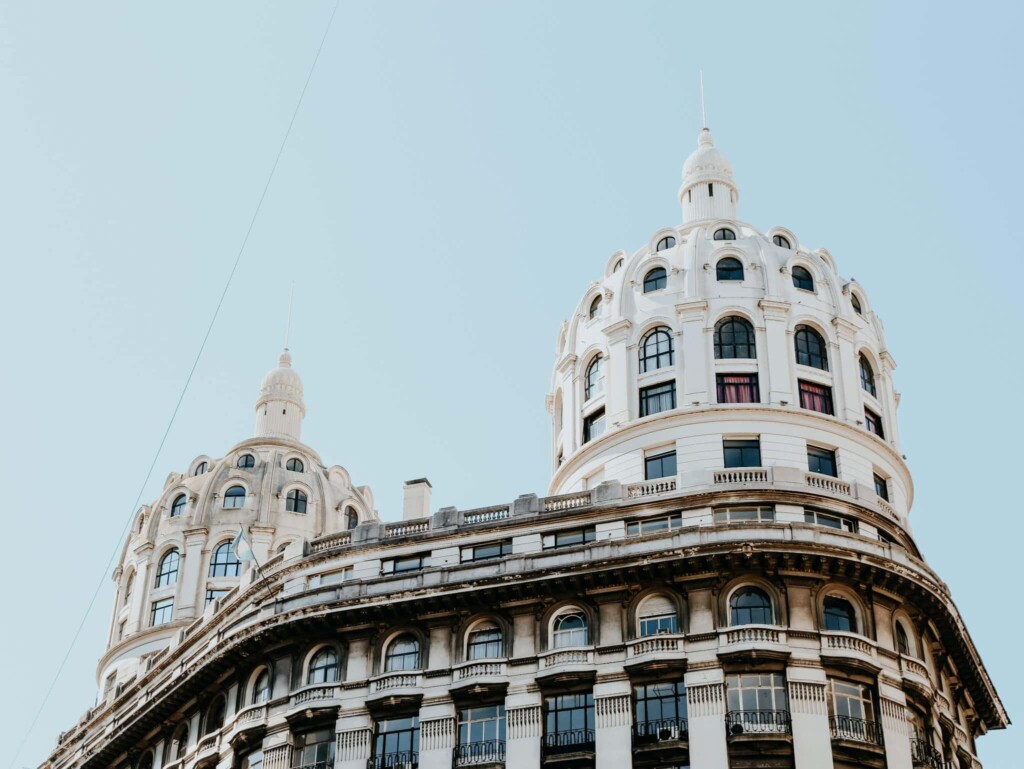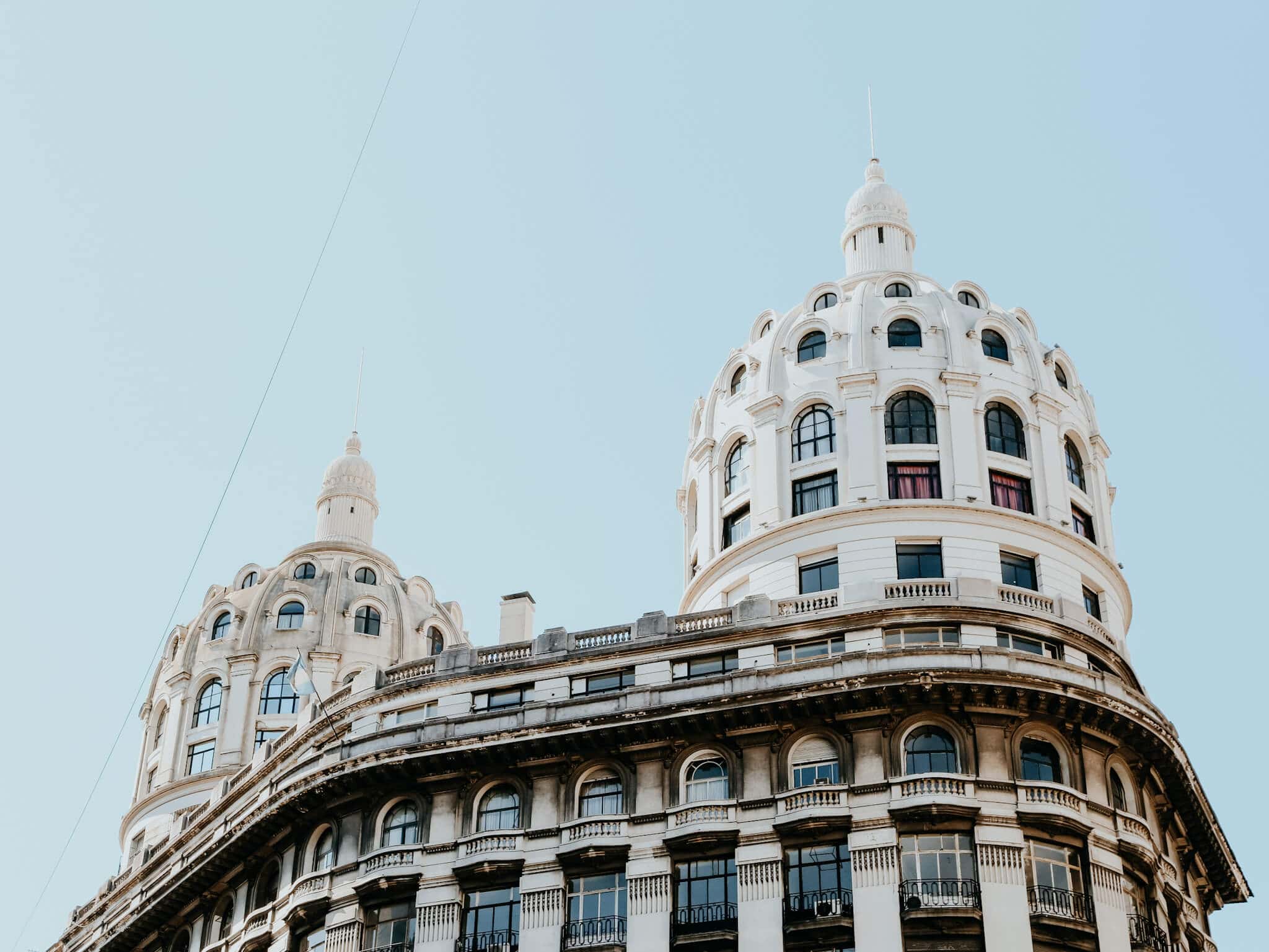 Buenos Aires Digital Nomad Communities
Being a digital nomad can be very isolating. You often spend most of your days alone with your laptop.
Add that to being in a new city with very few relationships and connections.
Plugging into the expat community or even better, with groups of fellow digital nomads, will make the experience a hundred times easier.
Here are some groups to join to meet some like-minded entrepreneurs:
Argentina Travel Tips: This is my group that I manage to accompany this blog. Join fellow expats and travelers to access a wealth of knowledge about living and working in Buenos Aires.
Buenos Aires Digital Nomads Meet-Ups: This group organizes weekly meet-ups for Digital Nomads in Buenos Aires.
Women in Business BA: If you're a female expat here in Buenos Aires, join this group of like-minded women. They organize regular meet-ups as well.
Quick Tips for Relocating to Buenos Aires
I have a very detailed post dedicated to moving to Buenos Aires. It has everything you could ever want to know about immigration, cost of living, apartment hunting and even where to grocery shop, read it here.
But here are a few tips to help you relocate smoothly:
Bring all the electronics you could possibly need. Things like that cost significantly more here and some things can be hard to find.
On a related note, bring all the clothes you made need. For example, if you'll be hiking in Patagonia, bring your gear.
Don't work with your laptop at a café's outdoor tables, it's an easy way to lose said laptop.
Be patient and have an open mind. If you're coming from North America or the UK you may be used to a certain level of efficiency or punctuality that you just won't find here. Have patience and go with the flow.
More Buenos Aires Resources
I hope this guide was helpful. Working remotely in Buenos Aires is really the ideal situation for becoming an expat here. It's definitely made my life infinitely better.
If you're planning your move to Argentina, check out my other resources:
PIN IT FOR LATER