This tiny (but clearly growing as witnessed by endless construction) village is a holiday favorite among Tucumanos looking to escape the suffocating heat of San Miguel.
And while the village is small, the list of things to do here is not.
Hikes, outdoor sports, estancias, and archeological ruins…
There's a lot to do in Tafí del Valle.
Keep reading for a complete guide on what to do, how to best organize your time, and where to stay.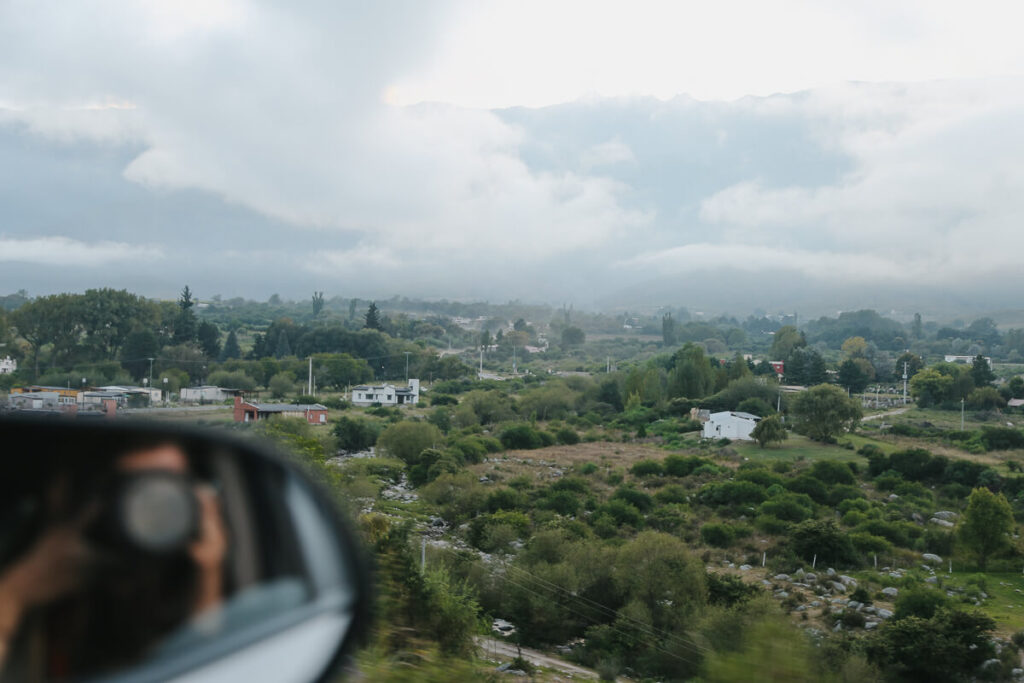 QUICK NOTE: This post contains affiliate links and Sol Salute may receive a commission for purchases made through these links, at no extra cost to you.
How to get to Tafí del Valle
Tafí del Valle is just what the name suggests, in a valley.
To get there the closest airport is in San Miguel de Tucuman.
We rented a car there for a full Tucuman road trip and the drive from the city to Tafí del Valle was a stunner.
After the flat (and humid and hot) surroundings of the city, there are switchbacks and curves galore as you weave up into the lush green yungas (green cloud forest).
Despite the curves, it was an easy drive.
Just take it easy and slow.
You will undoubtedly encounter cattle in the road all throughout your time in Tucuman.
Don't want to rent a car? You do have a couple options…
Tafí Del Valle Tours
If you don't have a lot of time, there are organized day trips from the city of San Miguel de Tucuman to Tafí and surroundings.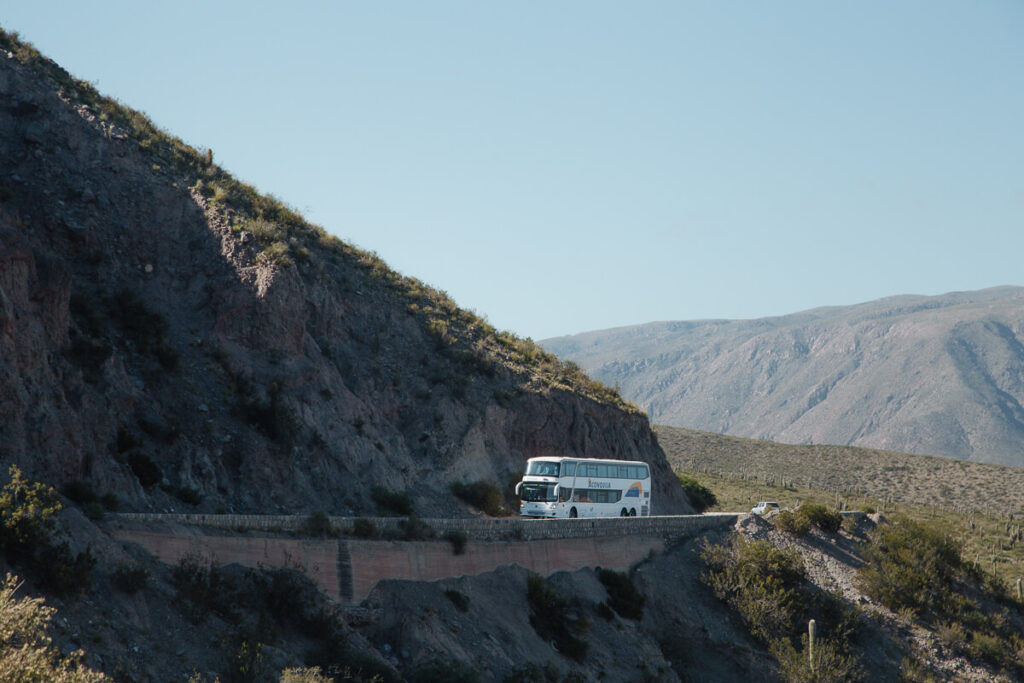 Tucuman-Tafi del Valle by Bus
You can easily travel this region by bus.
Aconquija is the bus company operating in the region. The ride from the city is less than 3 hours.
You could also come down from Salta to the north if you're backpacking through the region.
It's a common route from Bolivia, crossing into Jujuy, then on through Salta and Tucuman to make your way down to Buenos Aires or Iguazu.
Check rome2rio for bus routes, websites for buying tickets are Plataforma 10 and Central de Pasajes.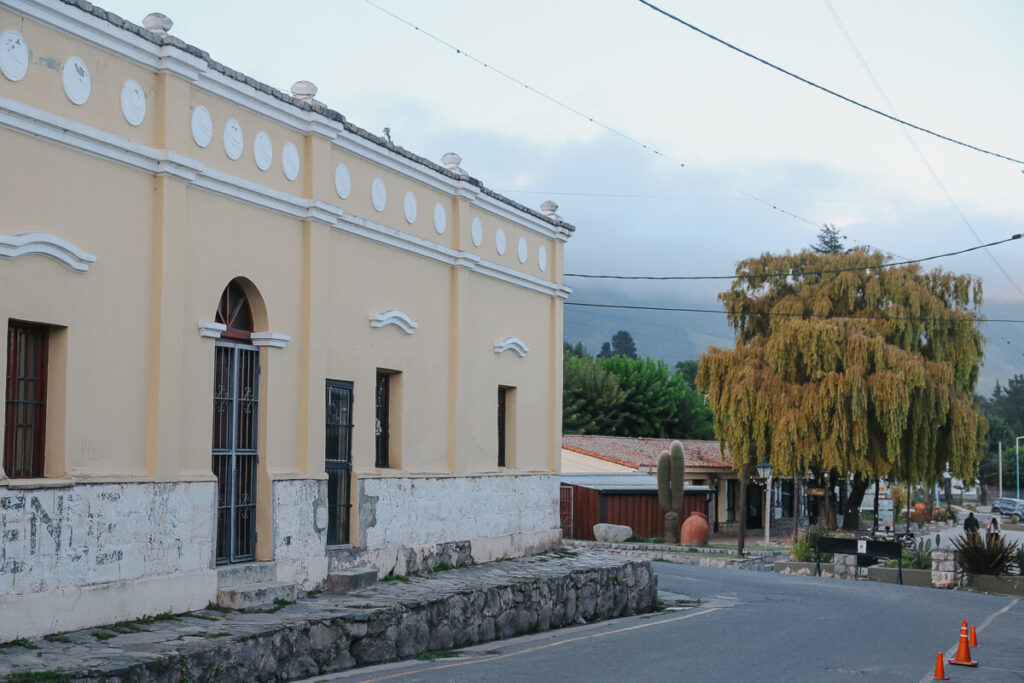 Things to do in Tafí del Valle & Surroundings
You can do a lot in Tafí del Valle or you can do nothing, just relax.
I'll be honest, our plan was to do nothing but relax.
Turns out I don't know how to do that very well, I wanted to see as much as possible and I can honestly say we did.
The town itself is very small, with a very diminutive historic center of just a few blocks and a few other main boulevards for dining and souvenir shopping (there are excellent craftsmen here due to the region's ruta del artesano).
I recommend hitting up the Tourist Information center, they really helped orient us with a map and a game plan.
La Banda Jesuit Museum
We couldn't visit as it was being completely renovated while we were in town, but when finished it is a must see museum in town.
The Jesuits were well established in this region and there are a number of estancias in the region that were originally run by them.
The museum will give you an overview of the valley's history, covering both the Jesuit influence and the indigenous populations of the area.
Get Outdoors: Hikes, Bikes & Watersports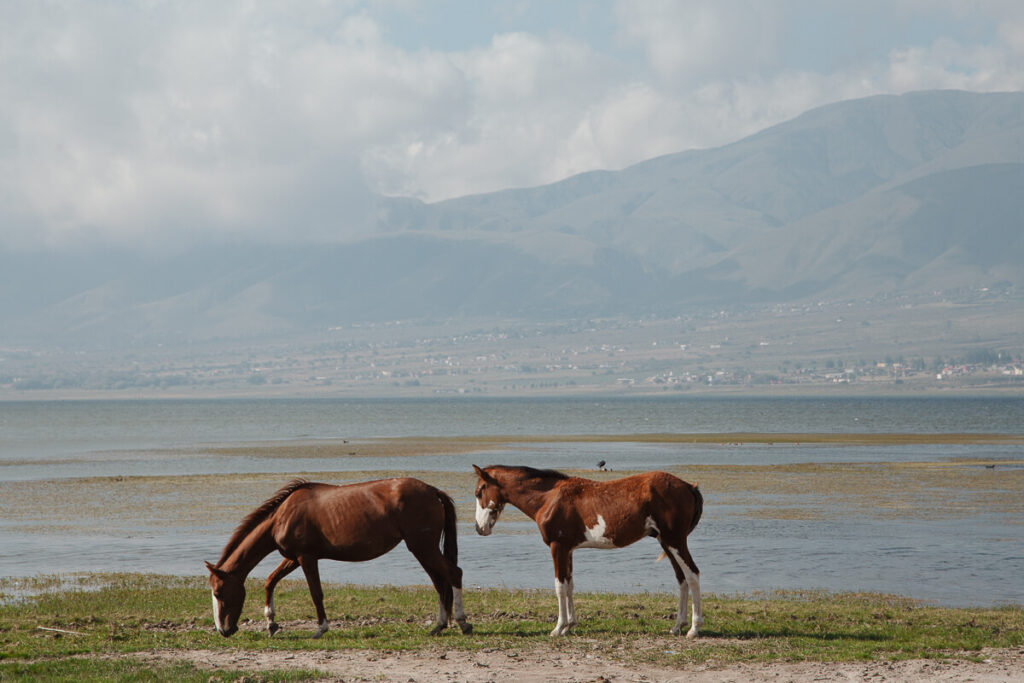 It's beautiful here so get outside and enjoy it.
There are a number of hiking trails of varying difficulty. Some might require a guide, here's an overview but it can be a bit hard to break down.
We didn't hike (being with small kids, exhausted, and it being just a smidge too hot for my liking) so I don't have any personal recommendations.
I recommend asking your hostel or hotel for advice on nearby trails that fit your experience and skill level.
There's also horseback riding, bikes (check bike rentals in town), and water sports on Dique La Angostura in neighboring Mollar. Check here for example.
Eat all the cheese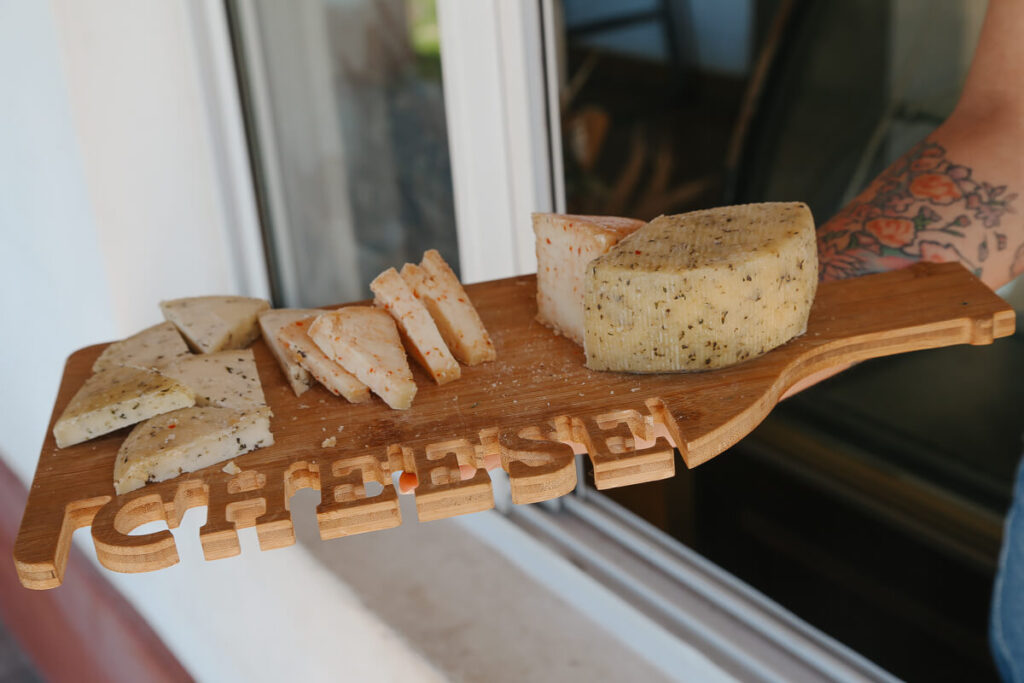 If you too are a cheese lover (who isn't), get excited because this region is famous for its queso.
Queso del Tafí, like just about everything else, is here thanks to the Jesuits.
The cheese here is made from cow's milk unlike the the goat cheese the predominates in nearby Salta.
It's a bit soft and typically comes in just a few varities: natural (just the cheese), oregano, or aji (red pepper flakes that add no spice, just flavor, it is Argentina, after all).
Quesos M from Estancia Carreras is the most well-known. You'll see their cheeses in all the shops downtown.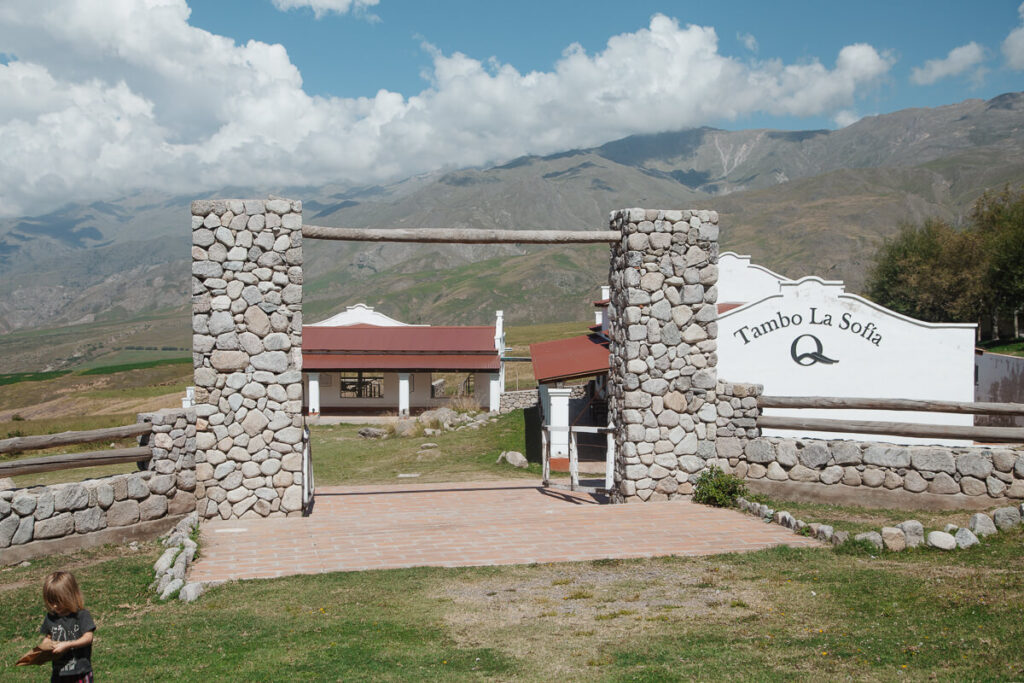 We visited Finca Sofia and tried their Quesos Q.
I found Estancia Sofia to be much more hospitable than Carreras and enjoyed the tour when the woman offered to show us the property. It's also easily accessible on the drive to Quilmes.
I've frustratingly been unable to nail down why all the estancias here name their cheeses after a letter. Google reports that Carreras uses M because the Jesuits based their recipe on a Manchego cheese recipe.
I was told at Sofia that the Q comes from Queso and that simply is too simple of an answer for me.
Regardless of the why, the Q and the M cheeses are damn good.
TIP: Pick up some llama salami and cayote marmalade downtown to complete your Tucuman charcuterie platter.
Shop along the Ruta del Artesano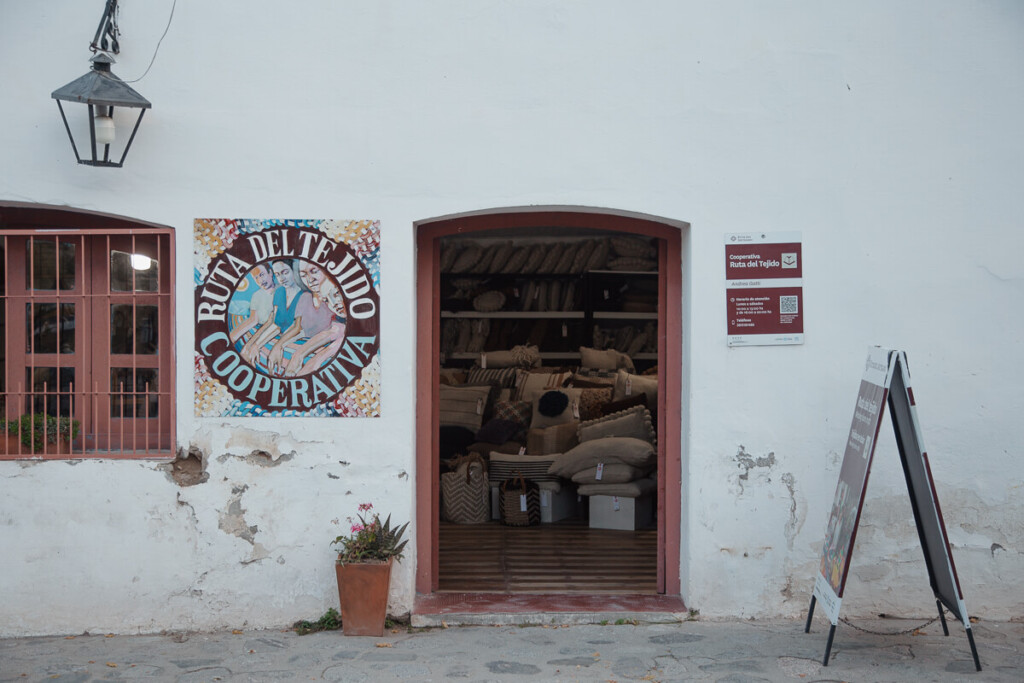 Artisan goods in Argentina's northwest are spectacular.
Ponchos intricately woven by hand, hand thrown pottery, carved stonework, and more, it's all here in Tucuman.
Whenever you're driving in and around Tafi del Valle and upwards towards the Quilmes Ruins, you'll see signs for artisan's workshops.
The route and signs all seem very formal and organized, but keep in mind that these "talleres/workshops" are mostly informal, often in the artist's home.
If you know you want to shop for incredible pieces to take home, either ask tourist information in town for recommendations or stop in at shops as you stumble upon them.
Shopping directly from the artisan will support them and their families. Even if it feels a bit awkward just dropping in, do it.
We did in Seclantas on our Salta road trip and got one of a kind pieces. This trip, unfortunately, our luggage was already at the maximum.
For a more curated selection of woven goods, visit the Ruta del Tejido Cooperativa in town.
Drive this scenic route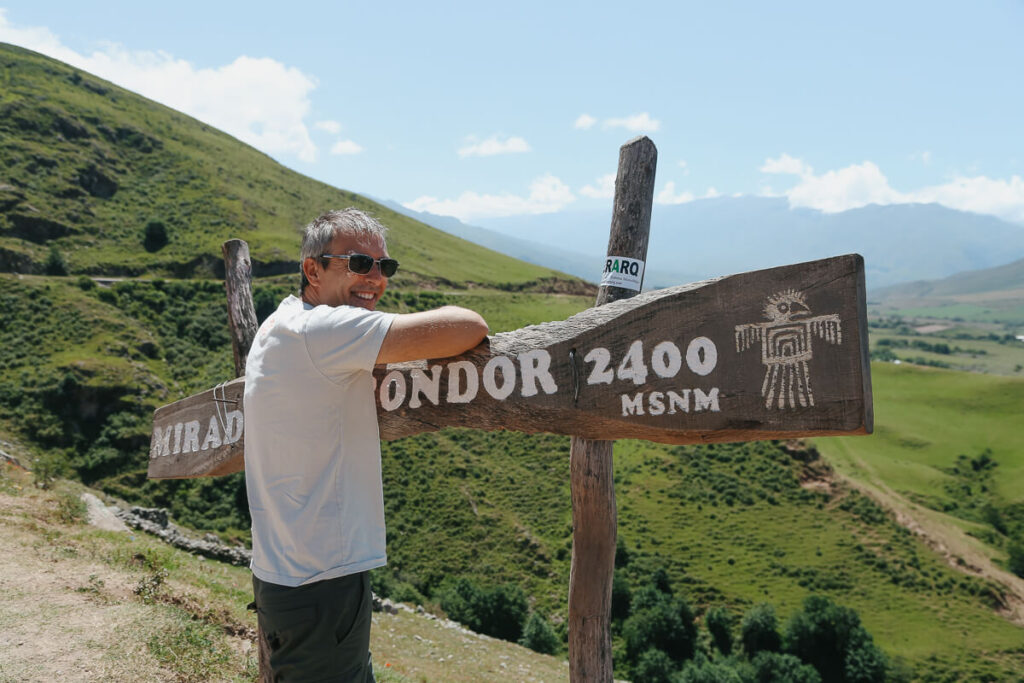 If you've rented a car, you're in luck.
You can see the bulk of the regions hits in one day (really, half a day) on this scenic route. I thank tourist information for this because I didn't see any of this online when trying to plan.
The drive takes just a couple of hours, add in time for stops (it took us about half a day).
You'll start by taking the main road, Av. Peron, out of town. It turns into Ruta 325.
On the way out of town you'll see La Banda, the museum mentioned earlier, and a massive viewpoint with statues of the Virgen of Guadalupe (this region is very devout). You'll also pass a few, well-marked artisan workshops before leaving town.
The first main stop of Estancia Carreras. They have a restaurant but if you want to have lunch here, reserve in advance so they'll be expecting you. You will not have service on this drive so definitely call the day before.
From here, the views continue to impress, peaking at the Mirador del Condor.
Once you reach El Rincon, you'll see a large gate. If it's open you can enter and drive in as far as 2 kilometers to see the Quebrada del Portugues. Unfortunately for us, the gate was closed.
From the gate, open or closed, it's a quick shot to El Mollar.
You can see Dique La Angostura and Museo Los Minheres, an open air museum and collection of archeological monoliths from the region.
From El Mollar back to Tafi del Valle it's about 15 minutes. You'll pass some bars with views of the water, grab a wine and some empanadas to end the day!
El Mollar & Dique La Angostura
If you drive the route mentioned above, you'll visit El Mollar on the way. If you don't have a car, visiting the dique is worth the effort (especially if there on a hot summer's day).
We loved relaxing by the water watching the horses wander the shoreline.
You can fish for pejerreyes, if you're into fishing book a guide.
I wasn't a fan of El Mollar itself in comparison to Tafi del Valle, which had a lot more to offer and was much more beautiful.
Museo Los Menhires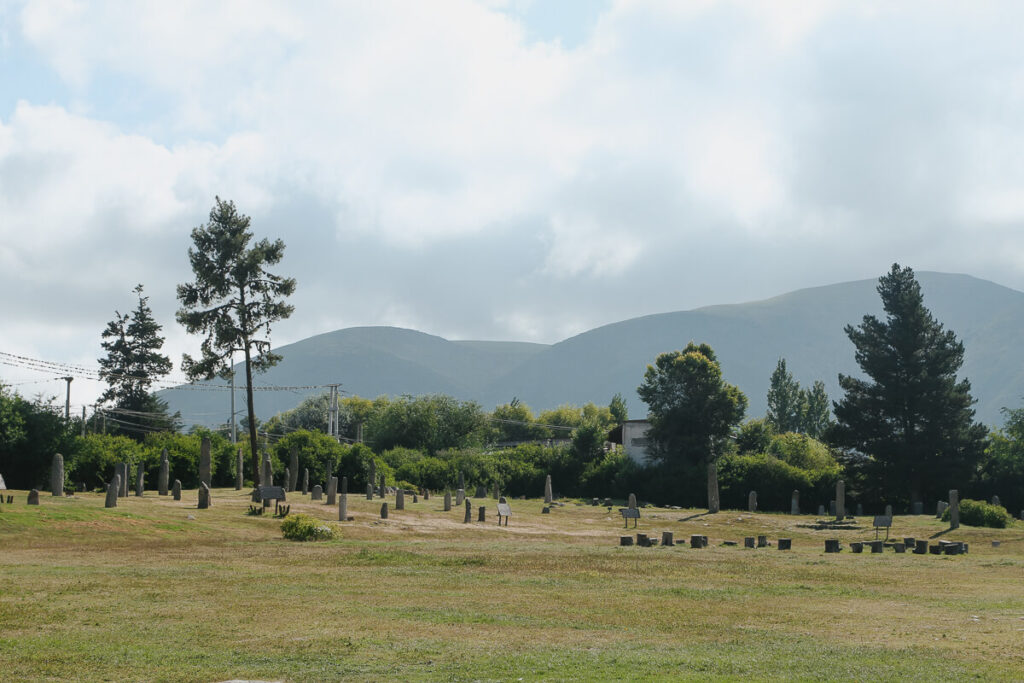 Giving this museum a second mention for those that skimmed/skipped the scenic route details above.
Museo Los Menhires is an open air archeological museum in El Mollar is free to visit.
You'll see menhires, carved monoliths, that have been brought here from across the region.
There are plaques (in both Spanish and English) explaining their history along with history of the region's indigenous populations.
Farther Flung: Day Trips from Tafí del Valle
There's a lot to see outside of Tafí del Valle if you're willing to drive a couple of hours.
Tucuman is the smallest province in the country so you can really cover a lot of ground in a day trip here.
The day trips are in the Valles Calchaquies region that extends from Tucuman into Salta. It's arid and dry, bearing stark contrast to the lush green of Tafí del Valle.
Amaicha del Valle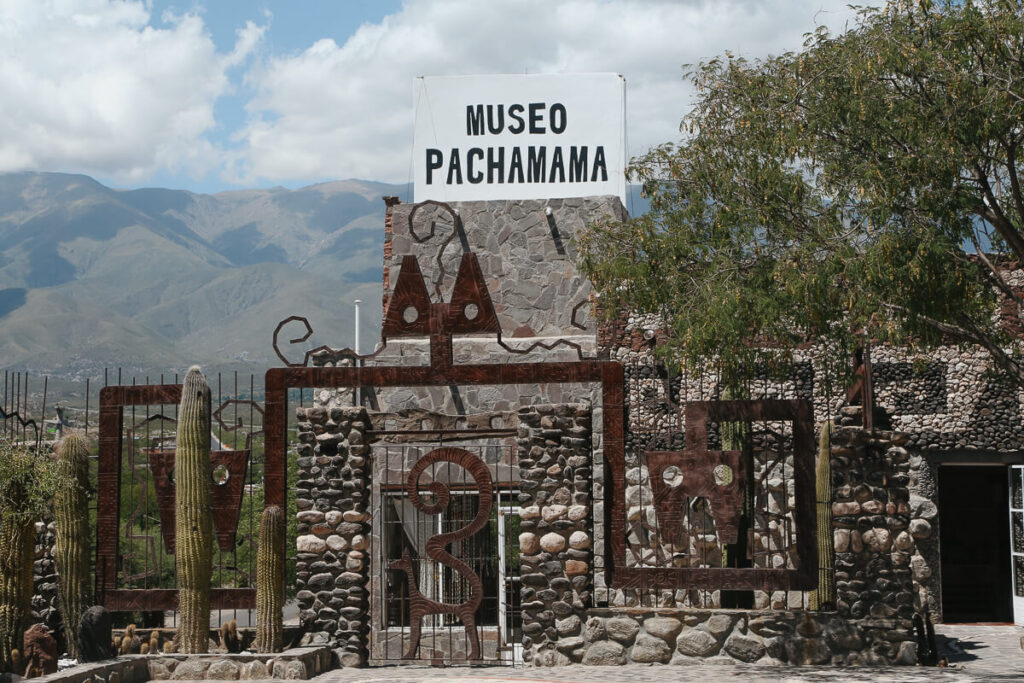 Tiny Amaicha del Valle pleasantly surprised me.
The town itself is very small but there's plenty of options for dining here to try traditional stews like locro and empanadas.
Visit the Pachamama (Mother Earth) museum, it blew my mind away. One artist designed a massive art installation all dedicated Pachamama. Don't miss it!
There's also a Bodega Comunitaria, a winery run by the indigenous community Los Amaichas.
It is the first of its kind in South America.
The Sacred City of The Quilmes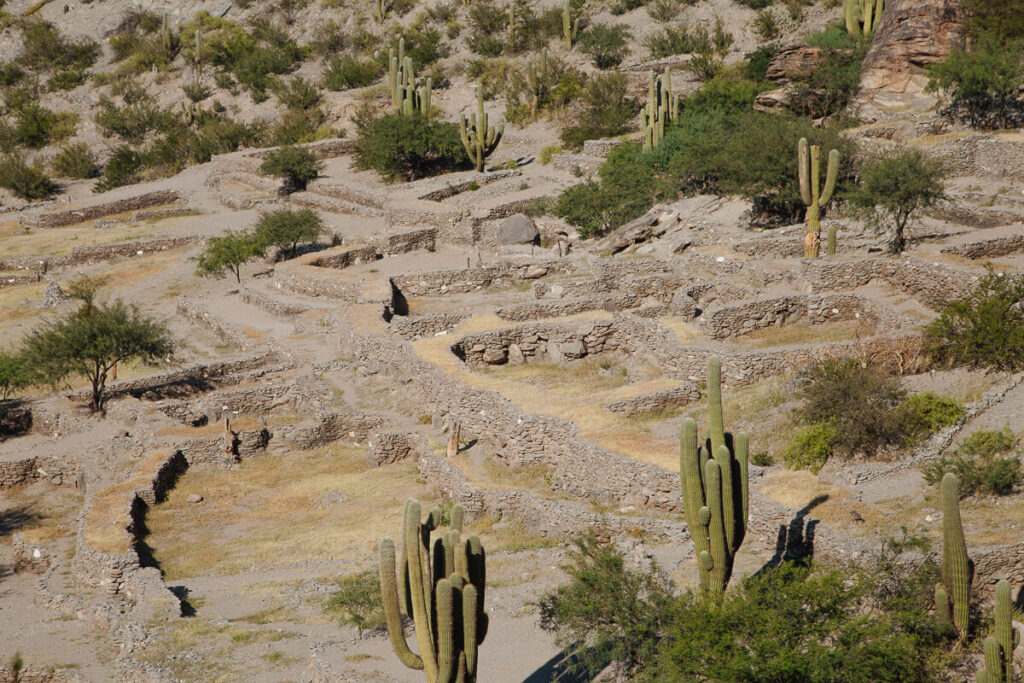 The Quilmes resisted Spanish attacks for 130 years before being walked across the country to the Rio de la Plata just to the south of modern day Buenos Aires.
Don't come here without visiting the ruins of the Sacred City they left behind.
Plan on spending upwards of half a day here and avoid coming in the heat of the day in warm months.
The ruins are huge and the museum itself is very well put together.
Tucuman's Wine Region
In Argentina there is always a wine region and Tucuman is no different.
The wineries start in Amaicha del Valle but are mostly located in Colalao del Valle about 20 minutes north on Ruta 40 from the Quilmes ruins.
It's a bit underdeveloped as far as tourism goes.
Wineries didn't seem prepared at all for tourism so come with an open mind.
Rio de Arena, where we also stayed for a couple nights, seemed to have the most to offer for tastings and tours.
Cafayate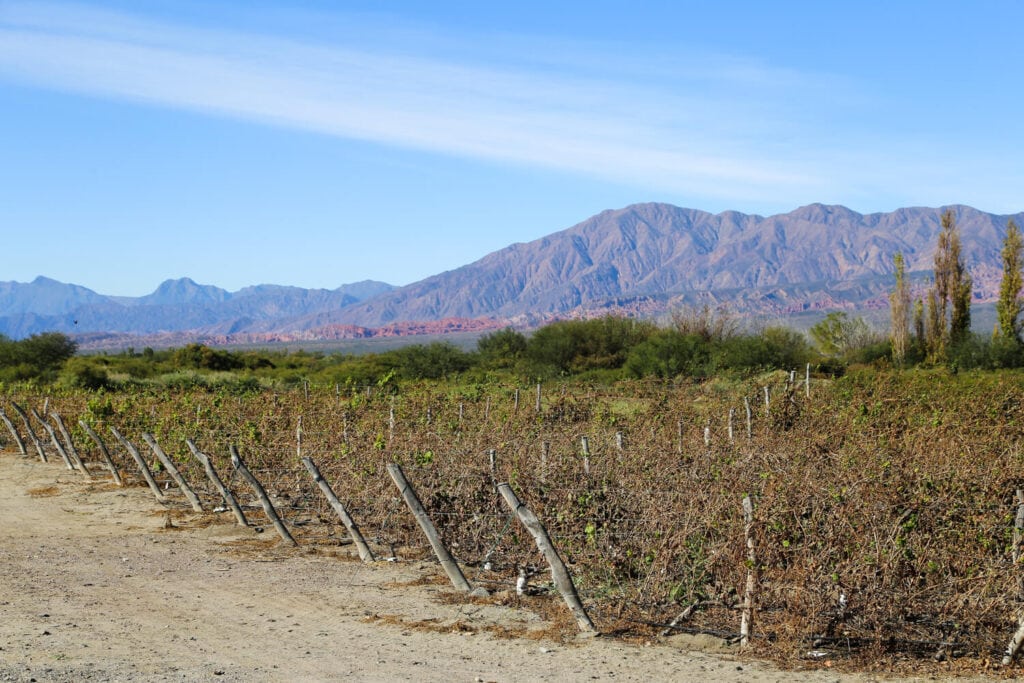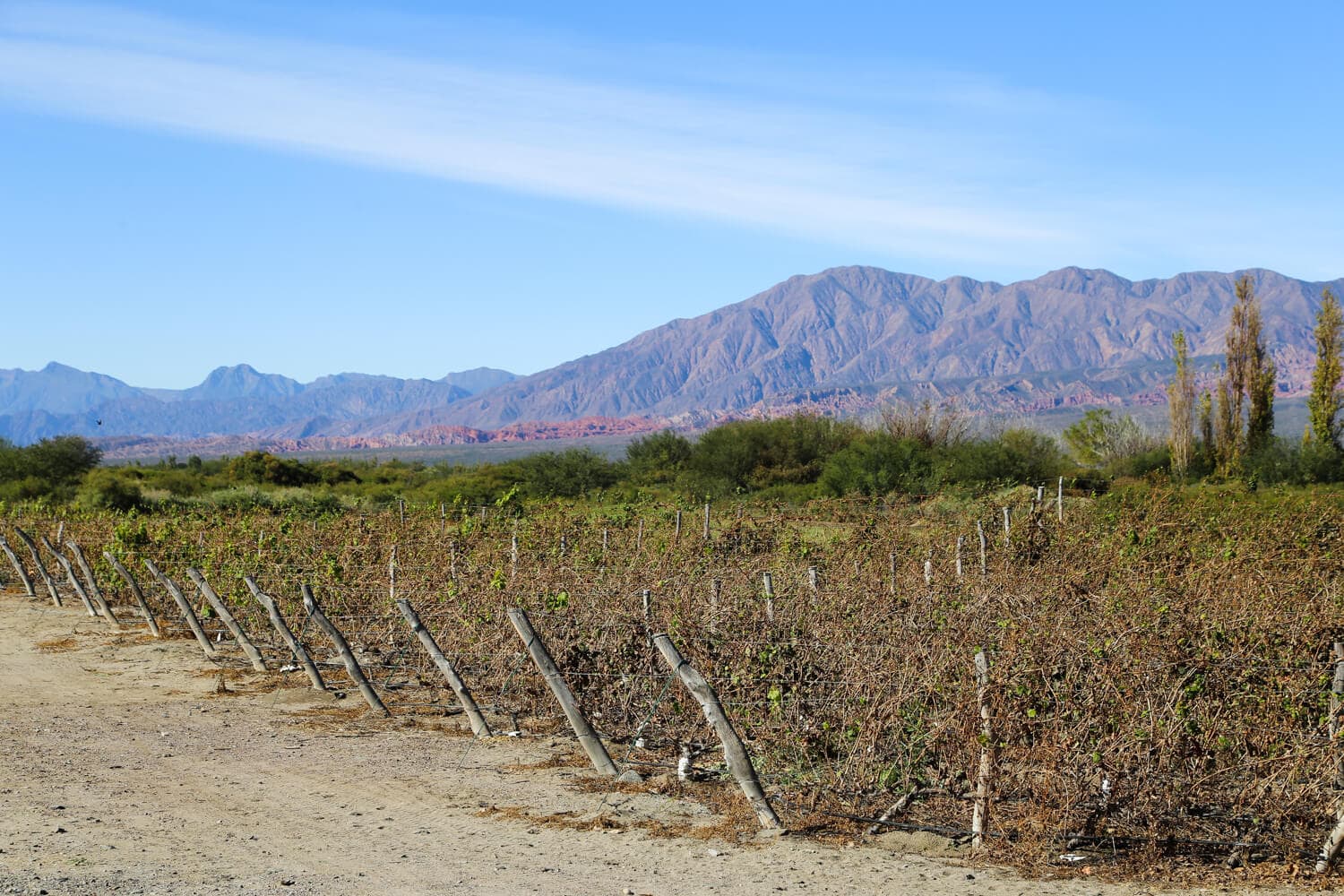 Personally, I wouldn't do Cafayate as a day trip from Tafi del Valle but it was being offered as a day trip from our hotel in San Miguel de Tucuman (which is even further) so I guess, WHY NOT.
I don't recommend it simply because there is a lot to see and do in Cafayate, go there for a least a night or two (or four).
But is it possible?
It's 100% possible, it is only about 30 minutes further from Colalao del Valle up Ruta 40.
Here are the best things to do in Cafayate and the best wineries in Cafayate to pick from.
If going for a day I would focus on the bodegas, Cafayate's strong suit. You could visit two or three and have a relaxing lunch before the drive back.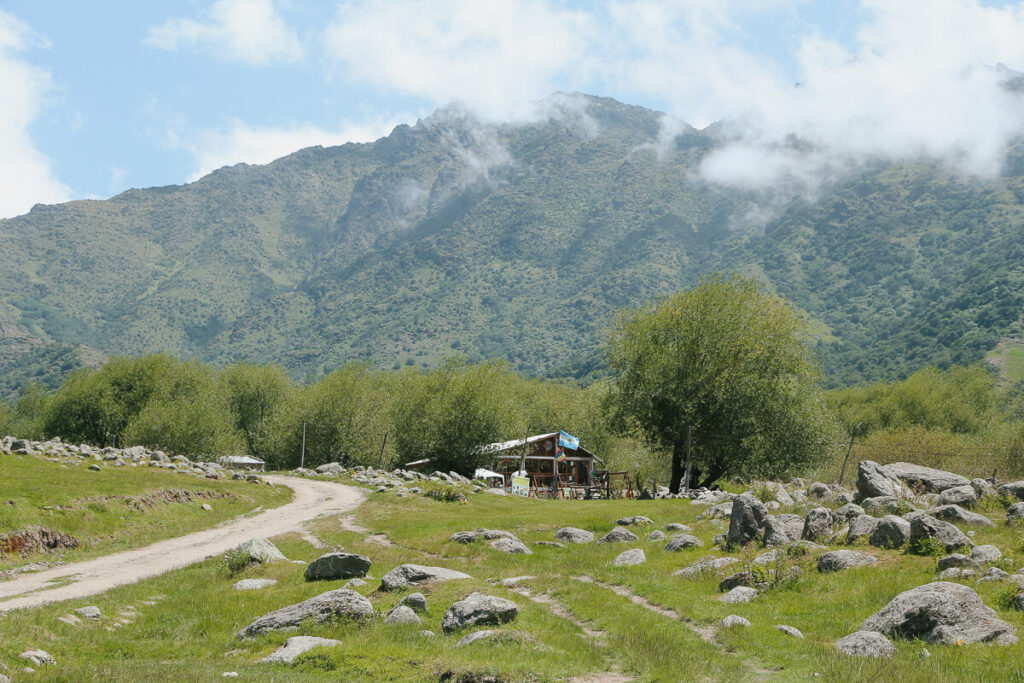 Where to stay in Tafí del Valle
We rented a cabin and while the surroundings were stunning, the house itself was lacking and it was a bad choice.
So I spent the rest of the trip eyeing all of the beautiful hotels and rental cabins we could and should have been staying at, and they are…
Estancia Los Cuartos | Experience the estancias of the Jesuits that dominated the region in this colonial estancia right downtown. The building itself is set back from the road so despite being in the heart of it all, it still feels very quiet. When peeping at the property from the street I also spied a llama, major selling point for me.
Las Tacanas | Similar in vibe and style to Los Cuartos, also conveniently located right in town on the main drag just steps from the restaurants and shops.
El Viento De Mi Sueño | Best for families | This is a complex of cabins that are very comfortable if you want to feel at home here with a kitchen, the complex has a playground and is excellently located in town.
Pin It For Later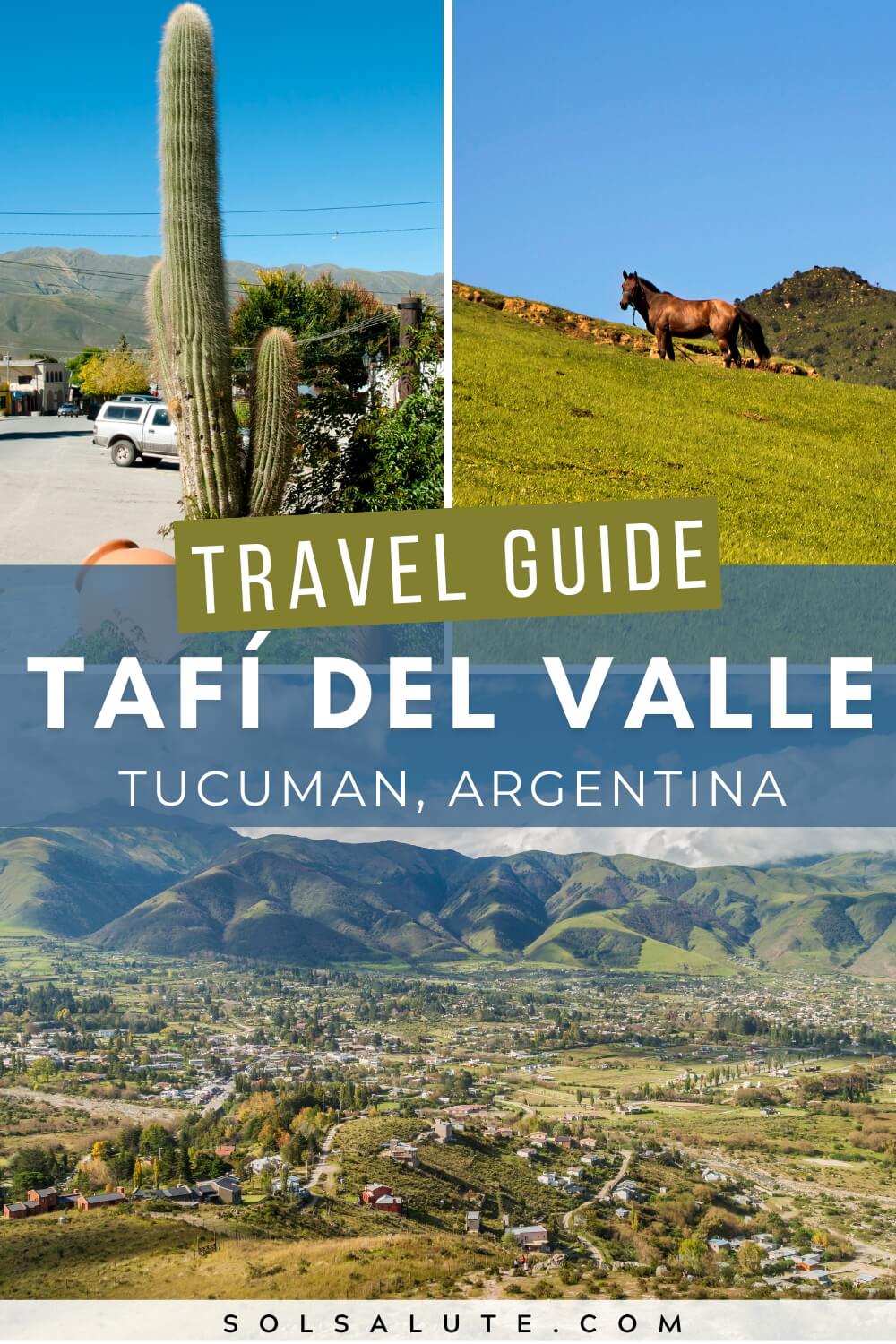 Argentina Travel Resources