Argentina is the world's 8th largest country.
It's massive. And it's incredibly diverse.
There's a subtropical rainforest, desert landscapes that would make the American Southwest jealous, and do we even need to mention Patagonia?
From north to south, there is a world's worth of ecosystems contained within the borders of one country.
This post lists the most beautiful national parks in Argentina just waiting for you to discover them!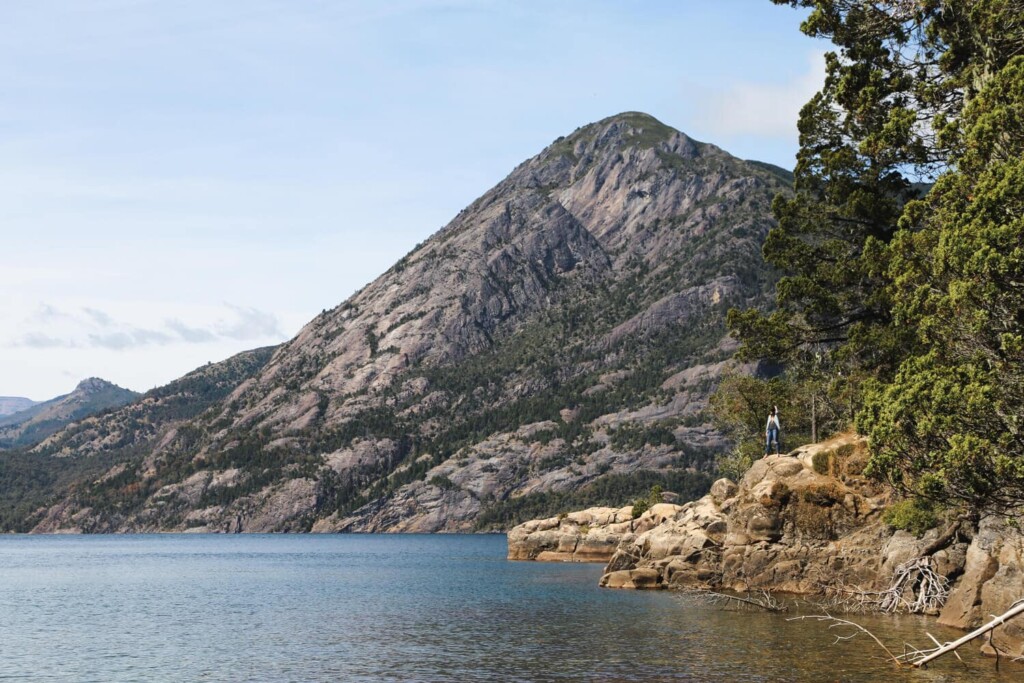 QUICK NOTE: This post contains affiliate links and Sol Salute may receive a commission for purchases made through these links, at no extra cost to you.
15 Must-See National Parks in Argentina for Nature Lovers
From jungles and waterfalls to mountains and glaciers, Argentina is full of natural beauty waiting to be discovered.
This post details the 15 most beautiful Argentina national parks to visit, listed from north to south.
Having spent more than 12 years living in Buenos Aires I've been lucky enough to visit many on this list.
And those I haven't been to yet, I will as soon as possible!
So, without further ado, get on your hiking boots and let's get started.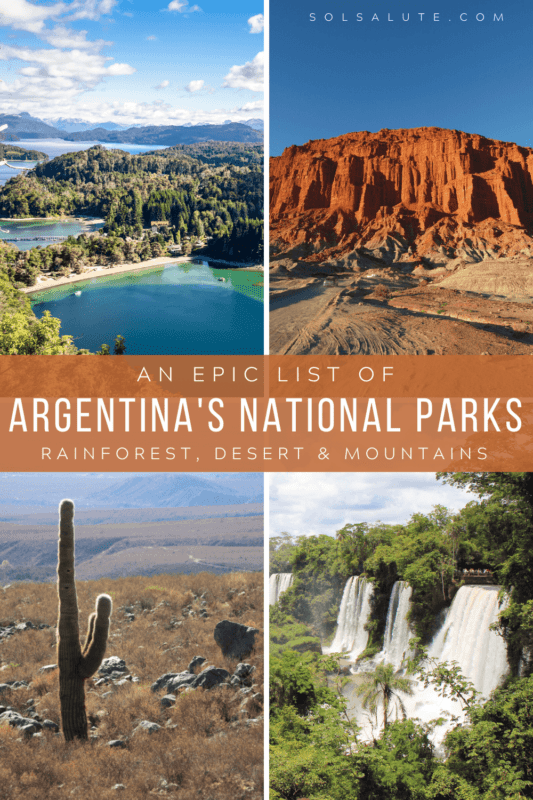 1. Iguazú National Park
Iguazu is not only first on the list, but first in most people's minds when they plan their trips to Argentina.
Iguazu Falls in Argentina is one of the country's most popular destinations.
Even Eleanor Roosevelt agrees. She legendarily exclaimed, "Poor Niagara!" upon visiting Iguazu National Park.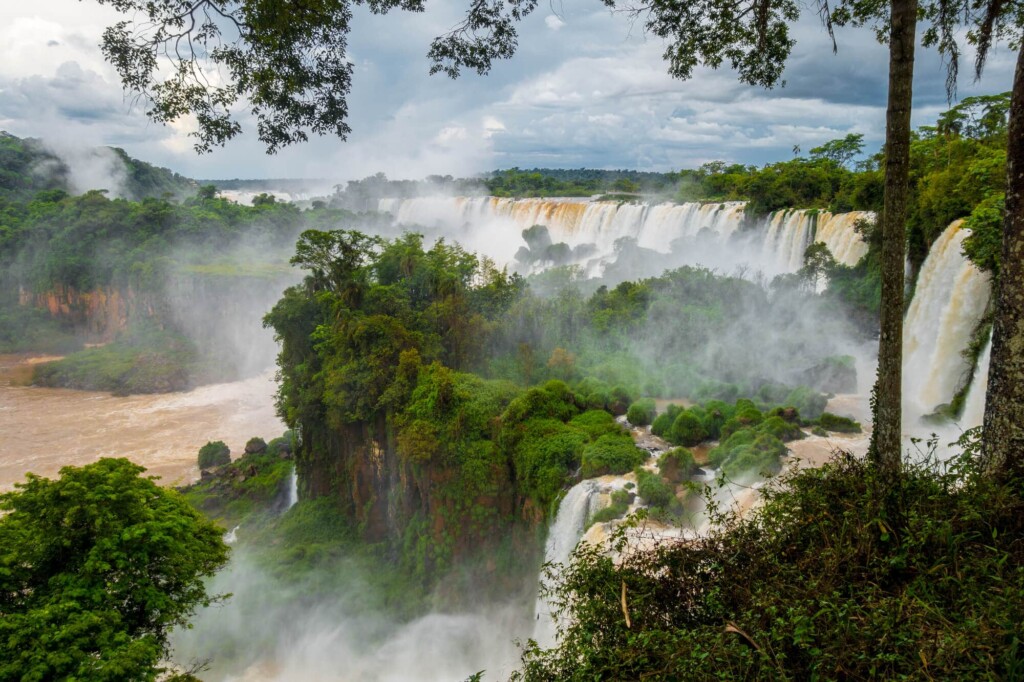 Iguazu is made up of up to 275 individual waterfalls which combine to form the largest waterfall system in the world.
The falls straddle the Argentine and Brazilian border and to get the full experience it's ideal to visit both sides.
Only time for one?
Visit Argentina.
The majority of the falls and the bulk of the action are on our side. In contrast, Brazil's side offers an epic panoramic view of the falls.
I recommend staying for for at least 2-3 days and then continuing on to Mendoza, the Northwest or Patagonia.
Or discover more of Argentina's rainforest on a road trip through the Misiones province.
2. Iberá National Park (& Provincial Reserve)
Did you know that Argentina is home to one of the world's largest wetlands (second only to Brazil's Patanal)?
Seriously, they cover nearly 13,000 square kilometers, an area nearly the size of Switzerland.
Argentina's Ibera Wetlands are in the northeastern province of Corrientes.
Use the tiny village of Colonia Carlos Pellegrini as a base for both the national park and the provincial reserve.
To be honest, the provincial reserve has a lot more to offer in ways of infrastructure, guided walking paths, and wildlife.
Luckily, they are next to each other and it's easy to visit both.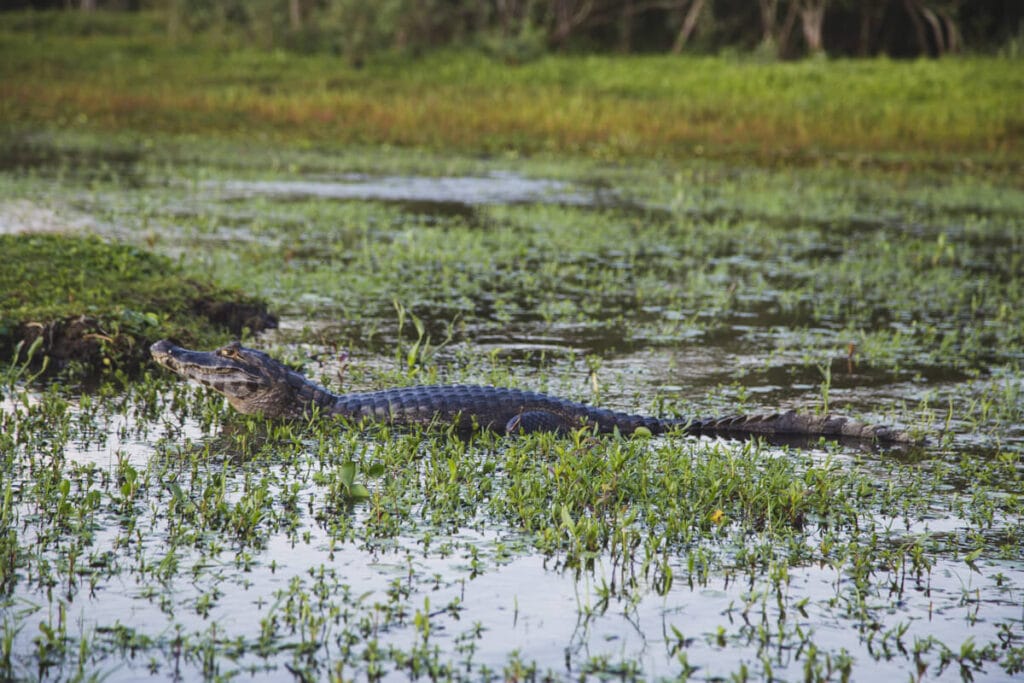 Ibera is a little hard to get to and very much off the beaten path.
If you're wanting to escape the crowds of more popular destinations like Iguazu, this is your best bet.
For a full guide on how to visit the wetlands, read my guide to Ibera.
Once here, you'll see some of Argentina's most amazing wildlife, including marsh deer, capybara, caiman, and anaconda.
Pack your binoculars because while sometimes a capybara might stroll right in front of you in the middle of town, other times the animals are further away.
Here's a list of my favorite travel binoculars.
3. El Palmar National Park
El Palmar is a small national park in Argentina's Entre Rios province.
It covers just 85 square kilometers and is named after its shining star, the yatay palm tree.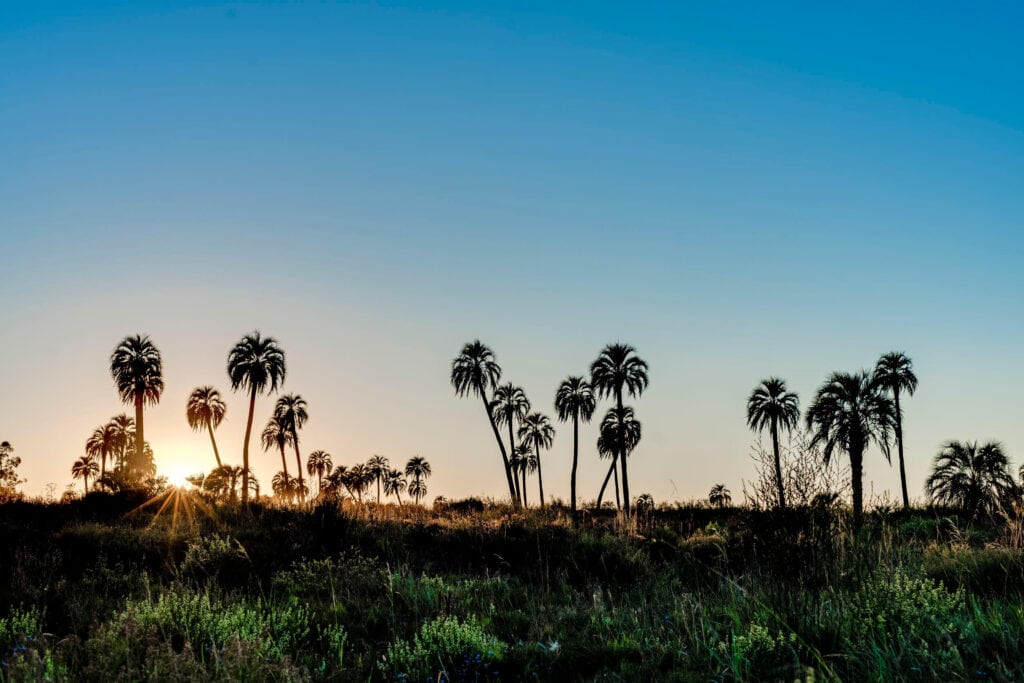 If Ibera is too far out of reach for you, El Palmar is a much more accessible alternative.
It may not offer the same level of diversity in wildlife but you'll still see plenty of capybaras and excellent bird watching.
El Palmar is just 5 hours from Buenos Aires by car.
At first glance, 5 hours may seem like a lot but in the grand scheme of Argentina's vast distances, it's rather close.
El Palmar is in between the small cities of Colon and Concordia so you can look for accommodation in either.
I recommend going in your own vehicle to more easily navigate the park and your accommodation.
4. Calilegua National Park
Argentina's most northwest province, Jujuy, is famous for its rainbow colored mountains and rugged desert landscapes.
Surprisingly, there's also a lush, green jungle, highlighting this tiny province's richness in landscapes and cultures.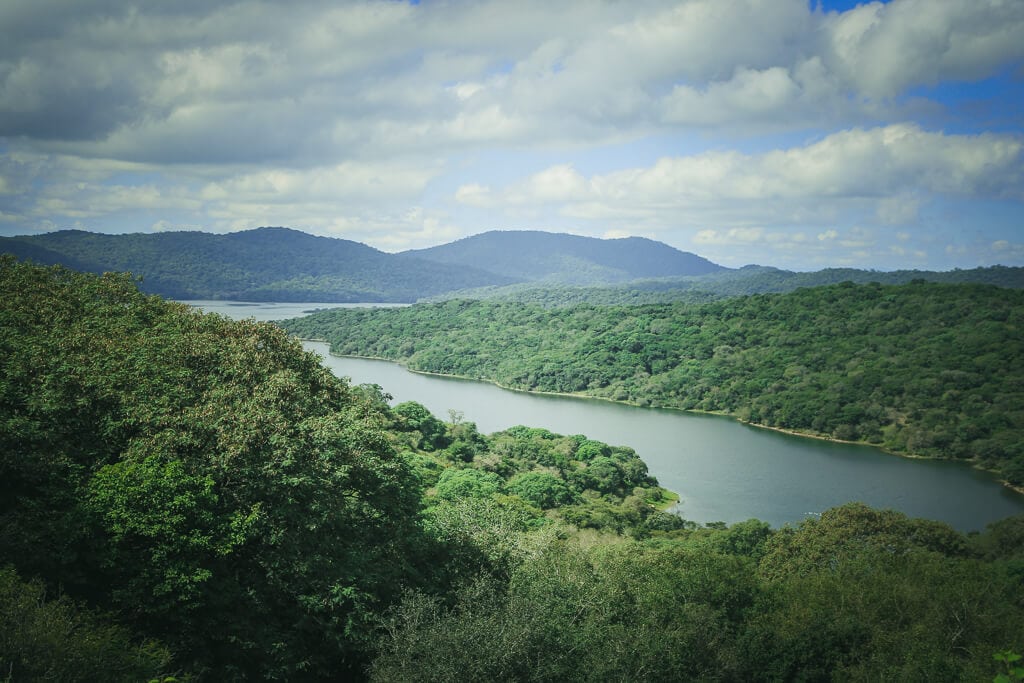 Calilegua National Park features jungle, forest and mountainous woods.
The yaguarate (jaguar) resides here along with other wild cat species and stunning bird watching opportunities.
If you love the outdoors, eco-tourism and trekking, you'll love this park that's rarely visited by international tourism.
Most visit Jujuy for its cultural villages like Purmamarca and Humahuaca, but if you go off the beaten path to Calilegua you will not be disappointed.
Read Next: A 9 Day Road Trip through Jujuy & Salta: Argentina's Northwest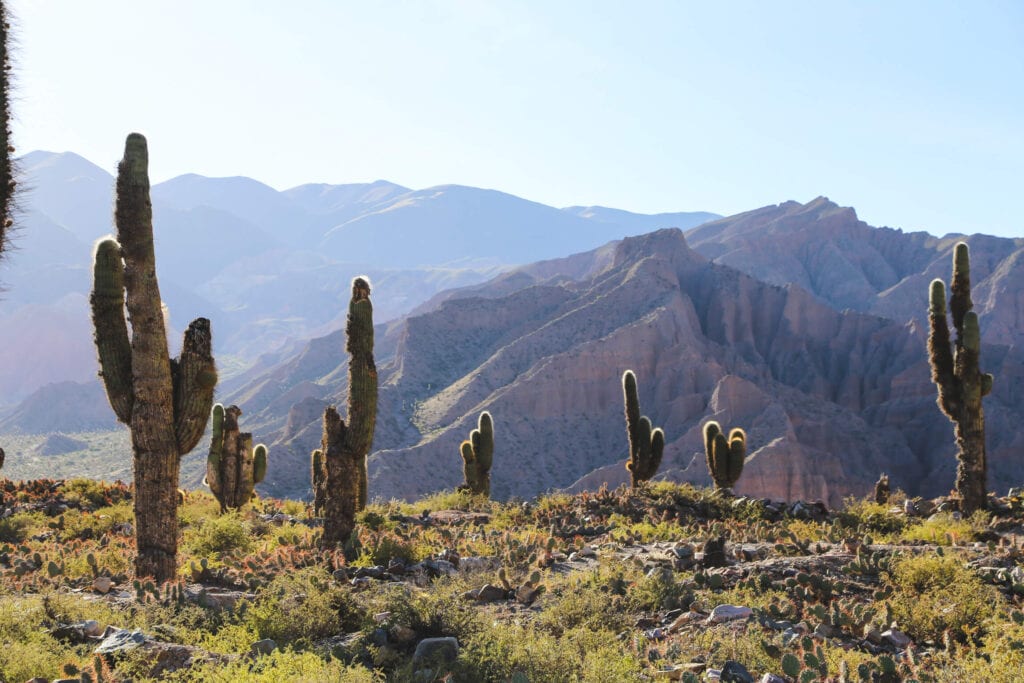 5. Los Cardones National Park
Los Cardones National Park in Salta is just what it sounds like: full of cardones (or giant cactus).
There isn't much to do here but admire the magnificent landscape but it's very much worth a visit if you're in the area.
These cacti are enormous and are even more impressive once you realize it took hundreds of years to reach that level of grandeur.
Los Cardones is near the small town of Cachi. To visit the park, you can drive through on your way to Cachi from the city of Salta.
Once there I recommend staying a few days. Cachi and its surroundings are beautiful (and the nearby wineries don't hurt either).
Read all about visiting Los Cardones in my Salta road trip itinerary.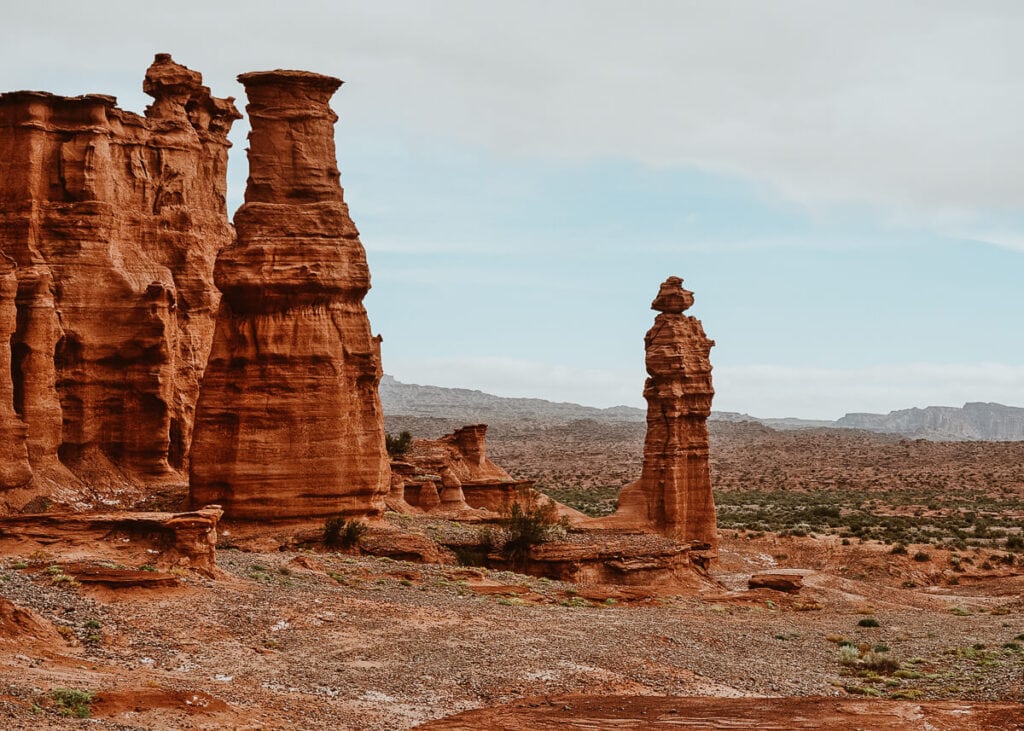 6. Talampaya National Park
Talampaya is in La Rioja and is one of Argentina's 7 Natural Wonders.
This otherworldly landscape of red earth and deep canyon transports you to Mars.
The best time of year to visit Talampaya is in winter, from June to August.
This part of the country gets extremely hot in the summer months and it's best to avoid visiting then (you've been warned).
Talampaya National Park limits the number of daily visitors and you're required to reserve ahead of time (which I recommend doing before booking any travel, just in case!).
To visit, reserve one of their three excursions on the official website.
Pro-tip | Ischigualasto Provincial Park in San Juan borders Talampaya.
Ischigualasto is another otherworldly landscape, appropriately named Valle de la Luna (Valley of the Moon). You can easily visit both parks on the same day.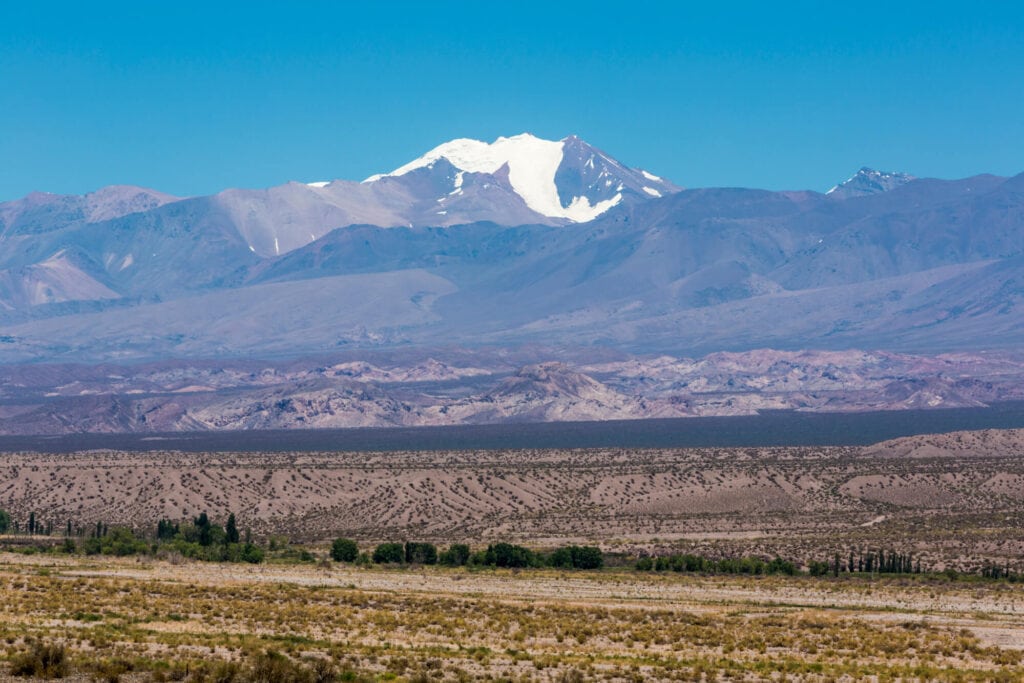 7. El Leoncito National Park
El Leoncito is in the Andean foothills in the San Juan province.
The arid climate here means clear, blue skies and rarely a cloud in the sky, so it's easy to see why it's home to two important observatories: the Observatorio El Leoncito (C.AS.LEO) and Observatorio Cesco.
You can organize day visits to the observatories; however, the best experience is obviously to arrange a nocturnal visit to the observatories to see the night sky from their telescopes.
Argentina Travel Tips Facebook Group
Do you have any particular questions about your upcoming trip or move to Argentina? Looking for the best advice on where to go and what to do?

Join the Argentina Travel Tips Group on Facebook to get first-hand advice from me along with fellow travelers, tour guides, expats, and locals in Argentina.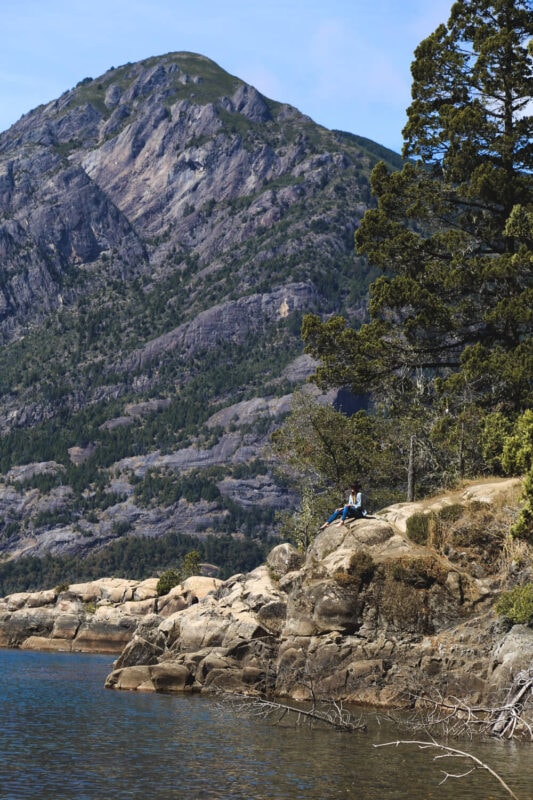 8. Lanin National Park
Lanin National Park is in northern Patagonia in San Martin de los Andes.
Its many highlights include beautiful beaches on Lago Lacar, mountain treks, stunning lakes and waterfalls.
Playa Yuco and Quila Quina are my personal favorite areas of this park.
The short all-levels hike to the Cascada Chachin waterfall is a close second.
It's easiest to have a your own car as there's no public transport and the high cost of taxis will quickly add up.
With a rental car, you have the freedom to spend as much time as you'd like in your favorite areas of the park and also…
Lanin is also home to the northern half of one of Argentina's most stunning drives, the Ruta de los 7 Lagos.
The remainder of the drive lies in neighboring Nahuel Huapi National Park, coming up next…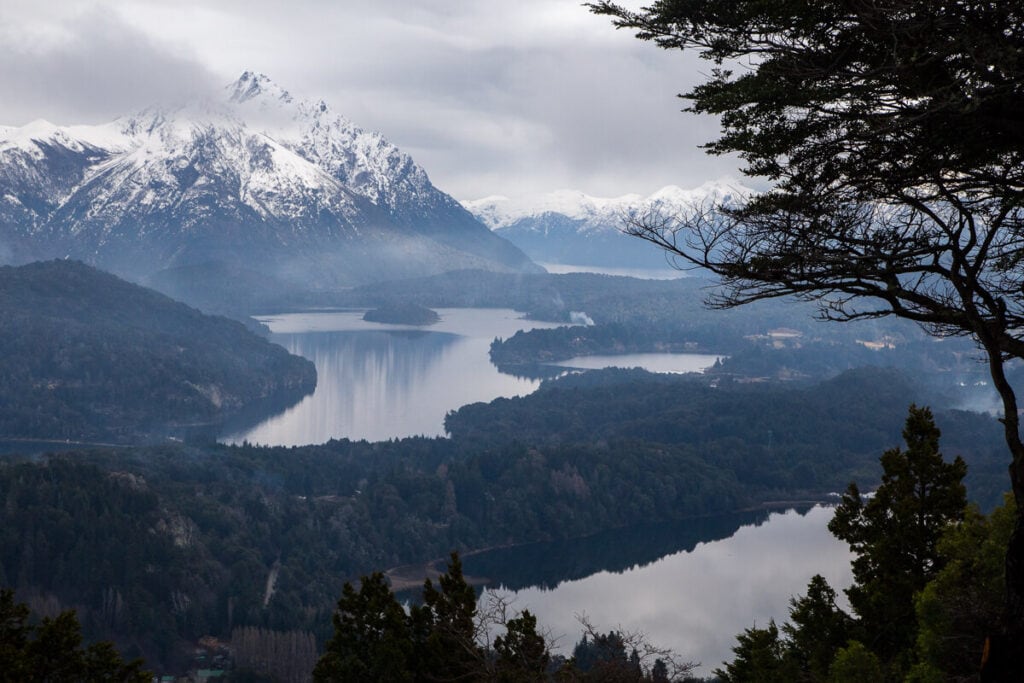 9. Nahuel Huapi National Park
This region of Northern Patagonia is so beautiful that you literally exit one national park only to immediately enter the next.
Lanin ends and Nahuel Huapi picks right up where it left off.
Nahuel Huapi Is stunning and another of Argentina's official natural wonders.
The main city is the massively popular San Carlos de Bariloche but I recommend using the smaller Villa La Angostura as your base.
It's more charming than Bariloche and while touristy, of course, there are a lot less people to contend with.
Nahuel Huapi and its surroundings make up Argentina's lake district, filled with countless lakes of crystal clear, turquoise water.
In the warm summer months you can take a dip, in the winter months I recommend sticking to the ski slopes.
Nahuel Huapi is the oldest national park in Argentina and should definitely be on your bucket list.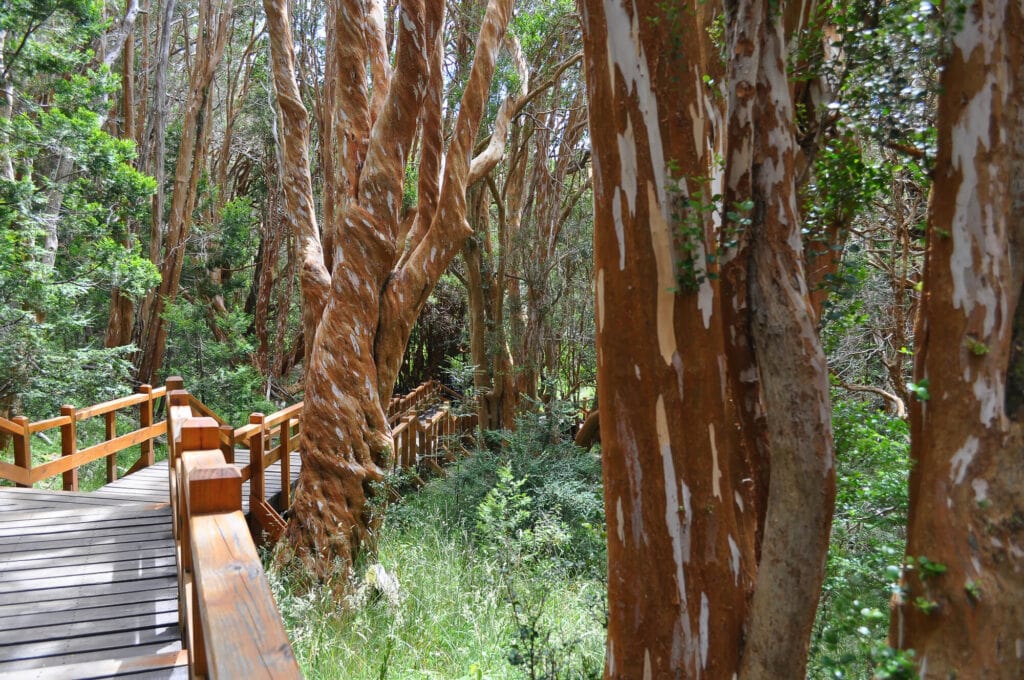 10. Los Arrayanes National Park
Los Arrayanes is a small park of just 17 square kilometers on the Quetrihué Peninsula just outside Villa la Angostura.
It's an easy (and popular) day trip from Bariloche, check it out here.
The tour starts with a boat ride across Nahuel Huapi Lake to the peninsula, where you begin a guided tour of the Arrayanes forest.
The red-orange bark on these twisted trunks looks like cinnamon and the forest is completely filled with them.
If you're in Bariloche, I highly recommend spending an afternoon in Los Arrayanes.
11. Lago Puelo National Park
A few hours south of Bariloche, Lago Puelo (the lake, town, and national park all of the same name) is equally beautiful but attracts far less tourism than its big brother to the north.
The woods here house two endangered species of deer, the miniscule pudú (the world's tiniest deer) and the much larger huemuel. Both are rare sightings so keep your eyes open.
In Lago Puelo, go on the park's many hikes, take a dip in the turquoise glacial water, go on a horseback ride, or just lounge on the many beaches.
Stay there or in the neighboring town of El Bolsón, a hippie hotspot since the 1960's.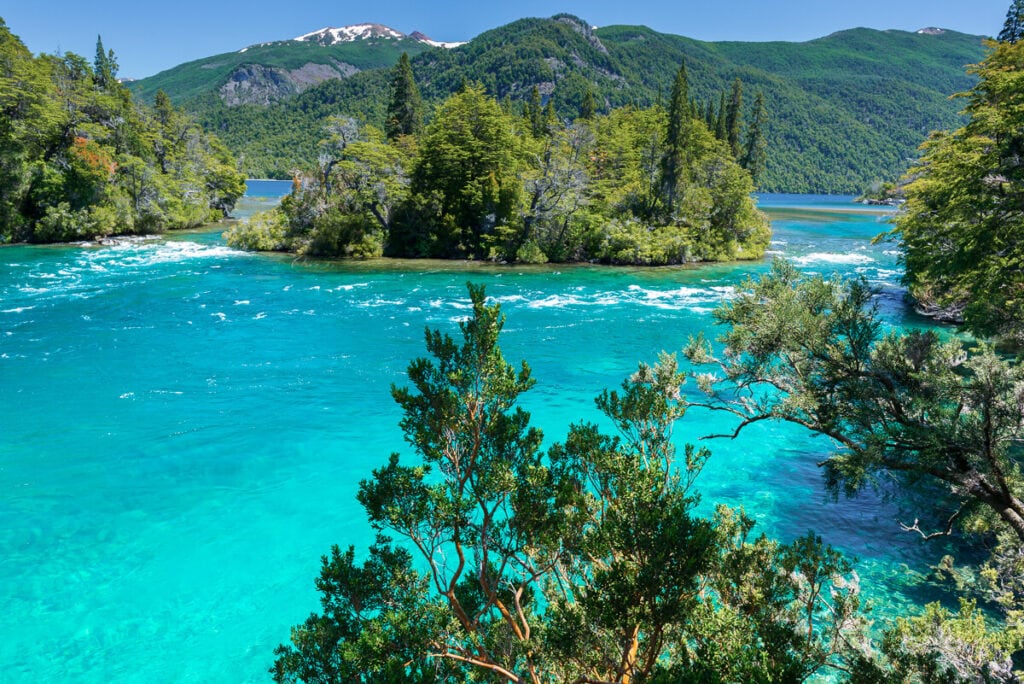 12. Los Alerces National Park
Moving further south, we reach Los Alerces (just south of Lago Puelo near the city of Trevelin in Chubut).
Tangent: Just a suggestion, but if you want to plan an epic Patagonia road trip, starting in Lanin in San Martín de los Andes and driving south to Los Alerces would not disappoint.
Los Alerces is home to some of the most pristine portions of the Patagonian temperate forest, along with even more crystal clear, turquoise lakes and rivers.
The rivers here offer some of the country's best fly-fishing, with lodges for all budgets and English speaking guides.
Not far from the park are Argentina's tulip fields. Visit in October to see a rainbow of tulips in front of the Andes Mountains (The Netherlands meets the Swiss Alps but in South America).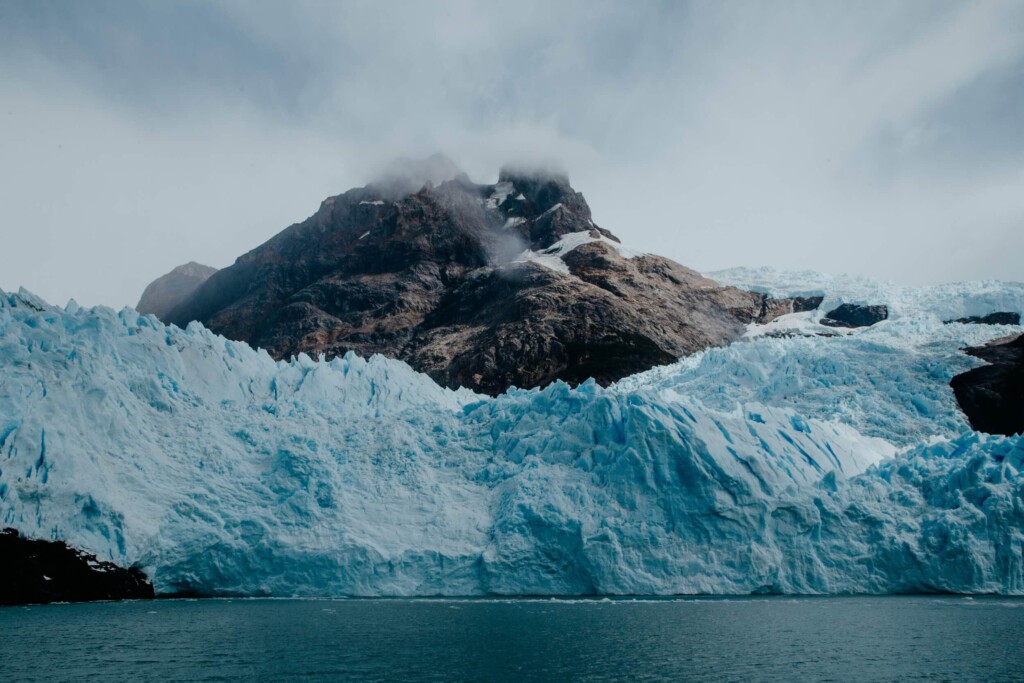 13. Los Glaciares National Park
All of the Patagonia parks until now have been in Northern Patagonia, in the lakes district.
Los Glaciares is in Santa Cruz in Austral Patagonia (much further south).
Los Glaciares is one of the most beautiful parks on this list and home to two of Argentina's most popular destinations: the Perito Moreno Glacier and the hiking capital El Chalten.
I recommend spending a couple days in the small city of El Calafate (where you'd fly into) to see Perito Moreno.
From here, take the bus to El Chalten for at least 3-4 days and hike Argentina's most beautiful hiking trails.
El Chalten makes up the northern portion of the park and is Argentina's hiking capital.
Read more with my guide to El Chalten trekking.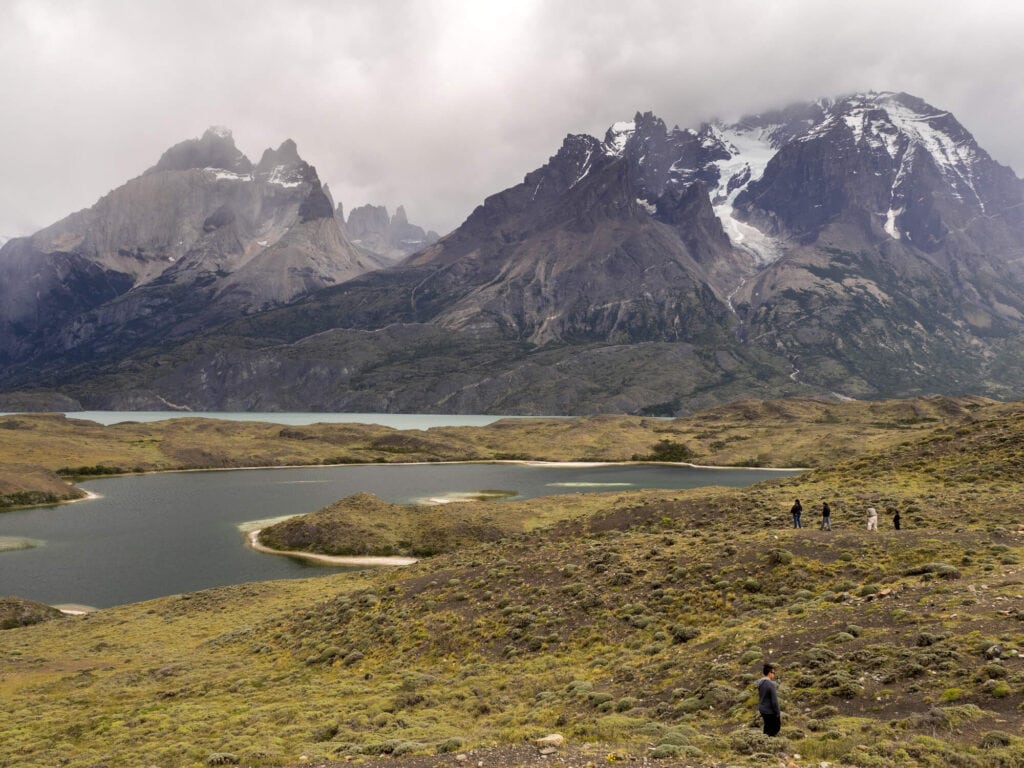 14. Tierra del Fuego National Park
At the very end of the world, Tierra del Fuego National Park is located at the very southernmost tip of Argentina and one of the top Ushuaia attractions.
Use the city of Ushuaia as your base, which is just 12 kilometers from the park's gates.
Tierra del Fuego is the only park to feature marine, mountains, and forest ecosystems.
In turn it features a diverse array of wildlife and activities.
The park houses some of the best day hikes in Ushuaia apt for all skill levels here so pack your boots.
There is a visitor center inside the park with a snack bar, public restrooms and a killer view.
Read More: A Guide to Visiting Parque Nacional Tierra del Fuego
15. Honorable mention: Peninsula Valdes
Peninsula Valdes is not one of Argentina's national parks but I'll never understand why, it's one of the country's most beautiful nature destinations!
So, I'm taking the artistic liberty of including it here in this list.
The closest city is Puerto Madryn, book your flight here but avoid the temptation to use it as your base like most do.
Puerto Madryn is actually quite a drive from the peninsula and not exactly easy on the eyes.
Instead, base yourself on the peninsula itself in the tiny village Puerto Piramides.
If you'd still prefer to base yourself in the city, read this guide on the best things to do in Puerto Madryn.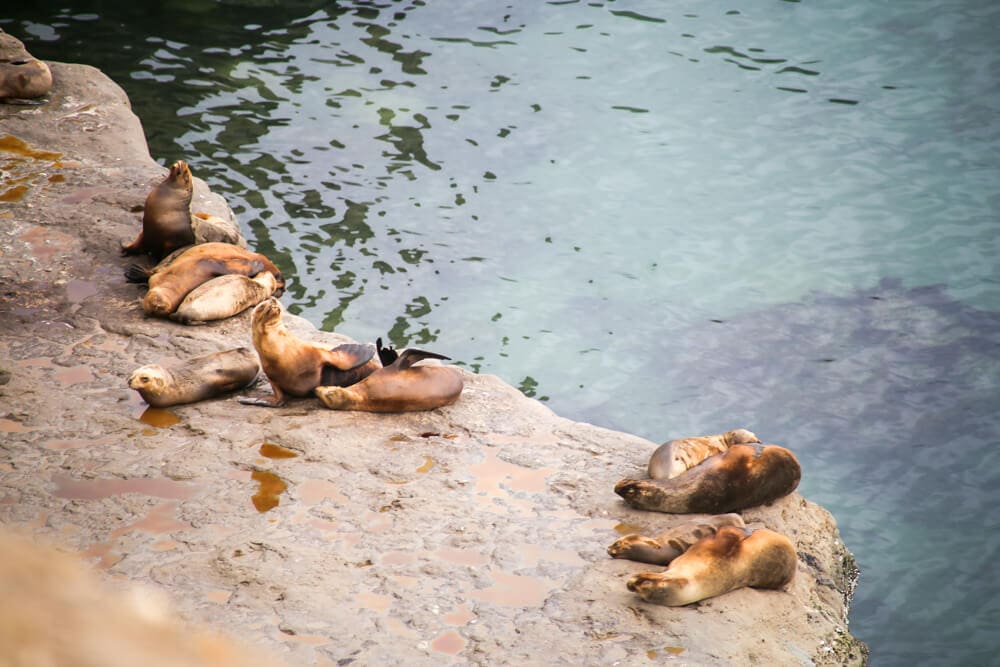 If you plan your visit to the right time of the year you'll see penguins, sea lions, elephant seals, southern right whales (in droves!), and orcas.
It's a wildlife lovers paradise.
Read about how we spent four days on the Peninsula Valdes and the most exciting Puerto Madryn excursions for some inspiration.
I guarantee you'll want to plan a trip to Argentina's Atlantic Coast.
Argentina Travel Resources
TRAVEL INSURANCE | While it's always been a good idea to travel insured, it is currently an entry requirement for Argentina. As of Jan 29, 2022, it is a requirement to provide proof of travel insurance that covers COVID with coverage for quarantine and hospital stays. SafetyWing is an affordable plan that meets the requirements of their digital nomad plan (great for tourists as well).
PHONE PLAN | These days, traveling with data is essential. Especially in Argentina where everything is managed on Instagram and WhatsApp. Purchasing a local SIM card can be tricky without a local ID, I recommend this E-SIM card, which has unlimited data. It's hassle-free and affordable. If you have an older phone that doesn't support E-SIM, check out DrimSim for a physical sim card alternative.
ACCOMMODATION IN ARGENTINA | booking.com is the most common hotel site used in Argentina and it's where you'll find the most options.
RENTAL CARS | I love to travel Argentina via road trip, check out RentalCars.com for the best rates for rental cars here.
VPN | If you'll be using a public WiFi connection and want to secure your data, I highly recommend using a VPN, I personally use and have had a good experience with ExpressVPN. I also use it to access Hulu and American Netflix from Argentina.
FLIGHTS | Always check Google Flights and Skyscanner for flights to and within Argentina. Aerolineas Argentina is the local airline with the most routes. FlyBondi and Jetsmart are two budget airlines with dirt-cheap prices (but expect to pay for every add-on like luggage)z
NEED HELP PLANNING? | I offer one-on-one travel consultations to help you plan your trip to Argentina. Pick my brain to get a local's insight. Click here for more information.
Argentina National Parks
These are my favorite national parks in Argentina! Of those I've visited, it's impossible to pick a favorite.
The stunning beauty of the glaciers, the power of Iguazu, the rainbow colors of the Cardones in the Northwest, Argentina does not disappoint in its diversity.
Have you visited any of these parks? If so let me know your favorite in the comments! If not, what's next on your bucket list?