When we booked our first trip to Salta and Jujuy in northern Argentina I was on the look out for one thing, and that thing was llamas.
I don't know what I expected.
Would llamas in Argentina's northwest be everywhere, just chilling on street corners (ha) or hard to find?
Should I take a llama trekking excursion or just conduct my own DIY safari?
In the end, I was pleasantly surprised by my Argentina llama experience from how many I saw to how good llama meat tasted (sorry).
Planning your trip to South America and looking to see some cute wildlife?
Keep reading to find out all things llamas in Argentina!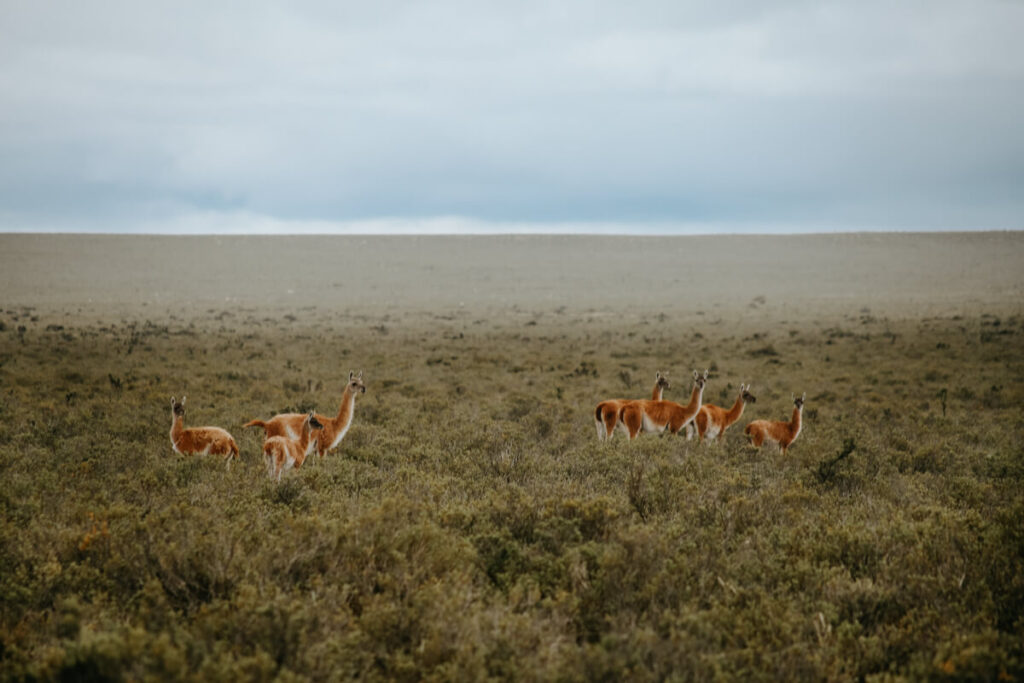 QUICK NOTE: This post contains affiliate links and Sol Salute may receive a commission for purchases made through these links, at no extra cost to you.
The Camelids of Argentina: Llamas & More
Llamas are part of in the camelid family and are a cuter version of their spitting cousins, the camel.
In fact, llamas are one of three members of the camelid family that live in Argentina: llamas, guanacos, and vicuñas.
Alpacas are a fourth that also live in South America but you won't find them in Argentina today. They were brought here by the Incas but they didn't survive here.
All llamas in Argentina are domesticated.
Vicuñas and guanaco are both wild and you'll see them as you drive through remote areas. Vicuñas can be seen in Argentina's northwestern provinces like Jujuy.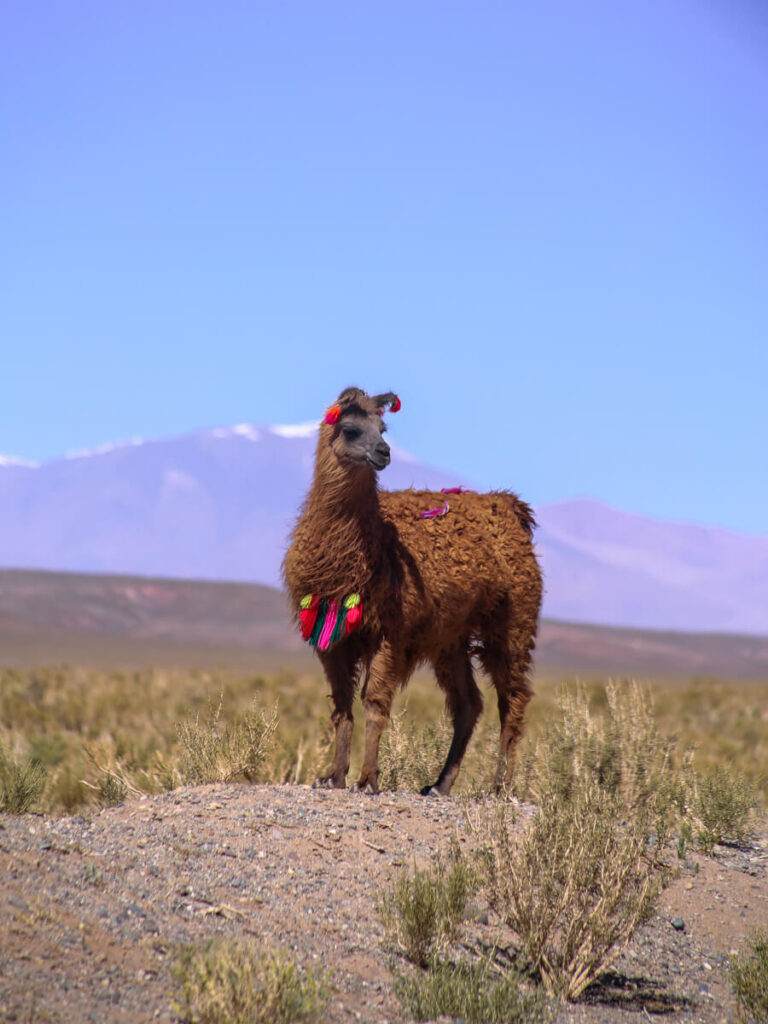 How to see Llamas in Argentina
Being domesticated it's rather easy to find llamas in the north. They're most predominant in Jujuy but you'll find them across other provinces, like Salta or Tucuman, as well.
While you may stumble across a herd of llamas grazing, it's not guaranteed (especially on the major highway). If you really want to see llamas, I recommend an excursion like this one to ensure your llama sighting.
Trekking with a llama is one of the most popular ways to see them up close.
It's an affordable excursion in Purmamarca, Jujuy that includes a walk to see the towns stunning rainbow mountain while walking with llamas, because WHY NOT.
A hike is fun but a hike with llamas is even better.
Read More: Things to do in Jujuy, Argentina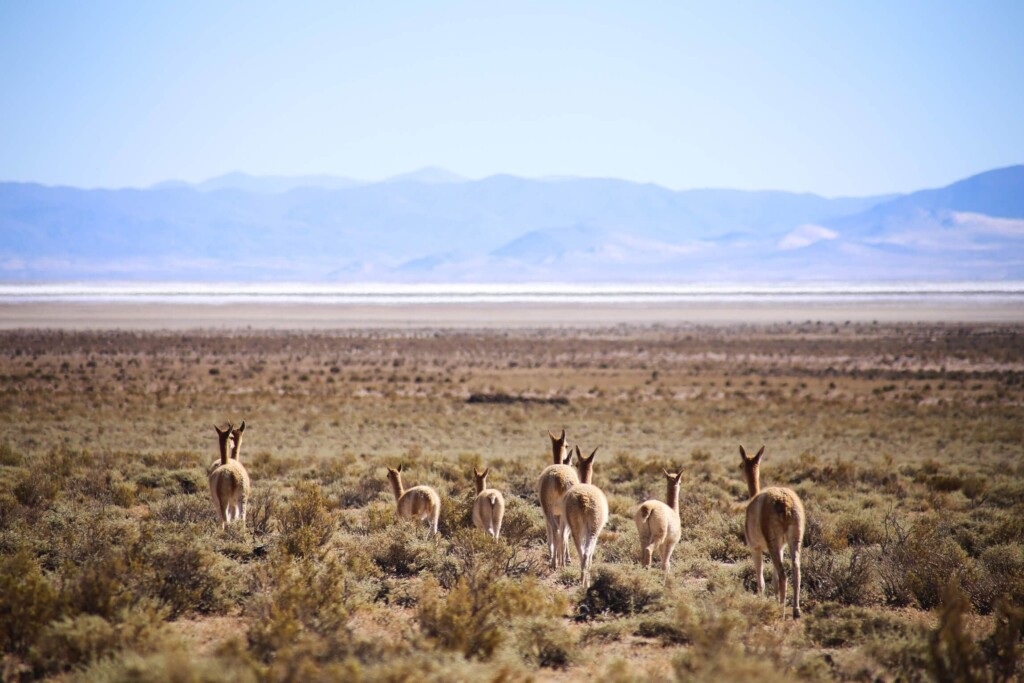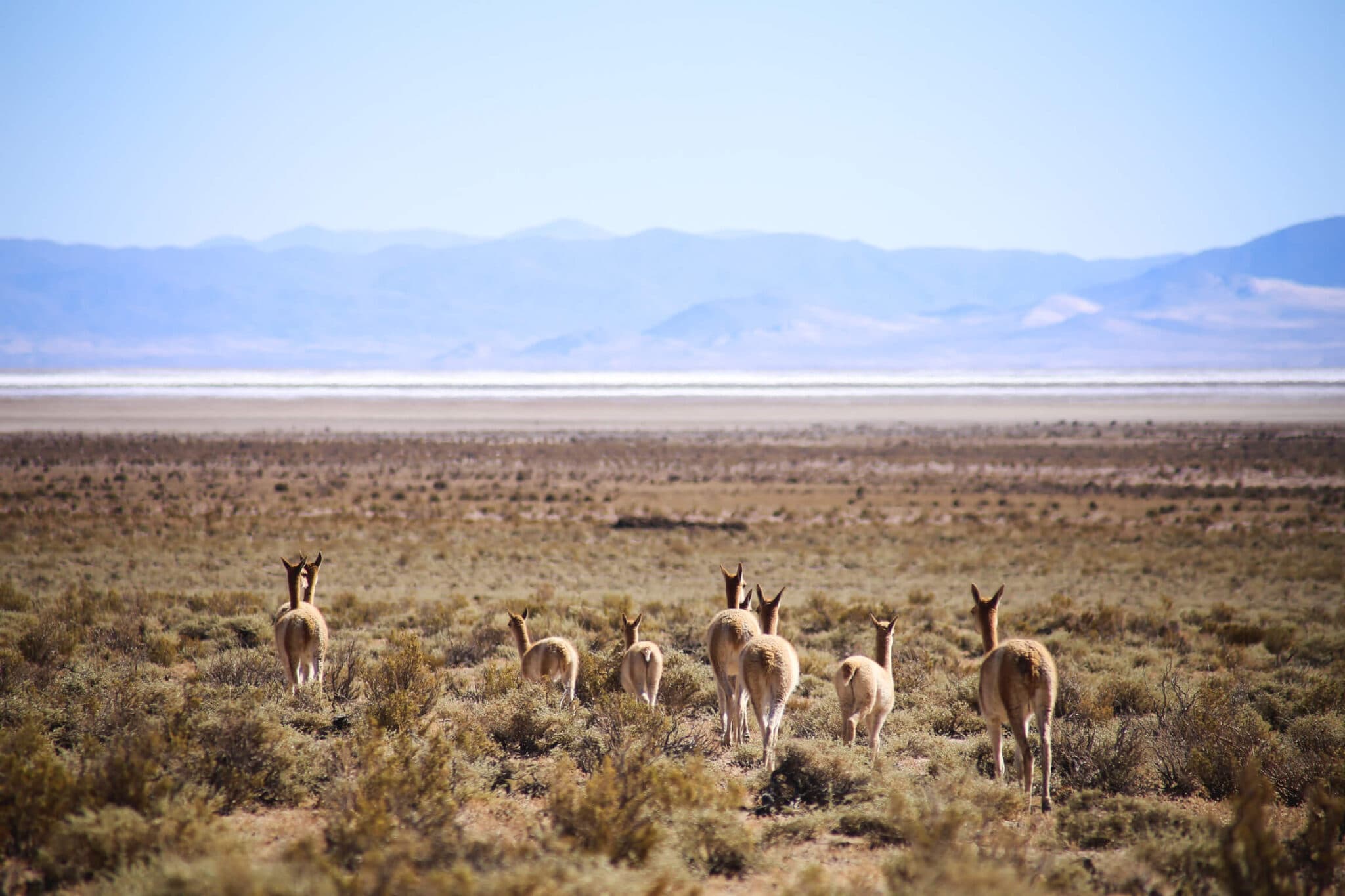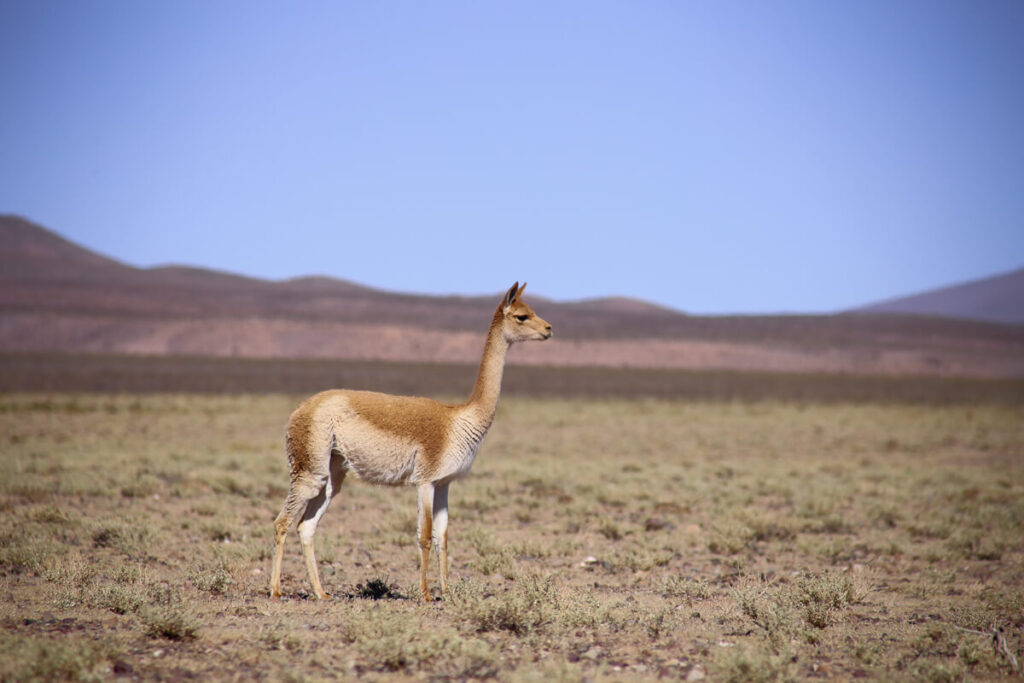 That said, if you're on a road trip in the region you may come across llamas along the road.
On our road trip in Salta and Jujuy we came across a herd of llamas grazing when driving from the Salinas Grandes salt flats to San Antonio de los Cobres.
This area is off the beaten path with a lot less traffic than the main highway so we were lucky to see beautiful llamas as well as wild vicuñas and guanacos.
I stopped every single time for photos while my husband gawked through binoculars.
Which reminds me, if you love wildlife and bird watching, don't forget to bring binoculars with you to Argentina. It really makes wildlife viewing 100 times better. Here's a list of my favorite safari binoculars that are great for Patagonia!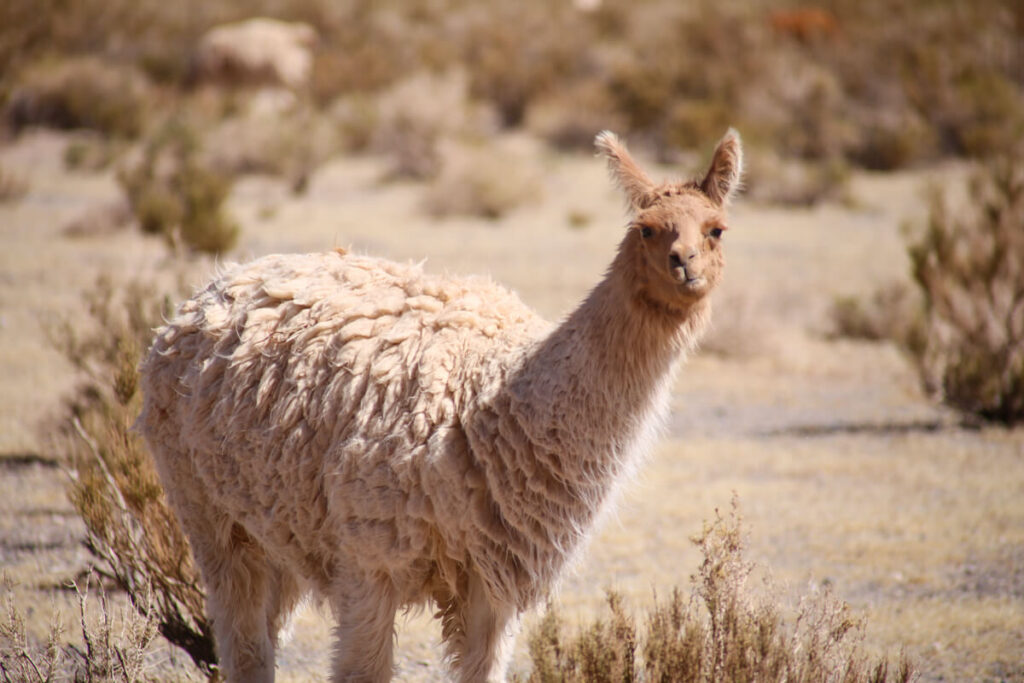 The llamas were a bit skittish at first but being used to people they stayed around and posed for all my photos.
Vicuñas also live in the northwest and are wild and harder to spot.
However, the equally wild guanacos are much more prevalent. You'll see them on mountain passes across the northwest as well as everywhere in Patagonia from the Peninsula Valdes to Ushuaia in Tierra del Fuego.
Since the vicuñas and guanacos were wild they were very skittish whenever I tried to take photos of them.
You'll need to be quick with your camera to get great shots so keep it ready in case you stumble across them unexpectedly.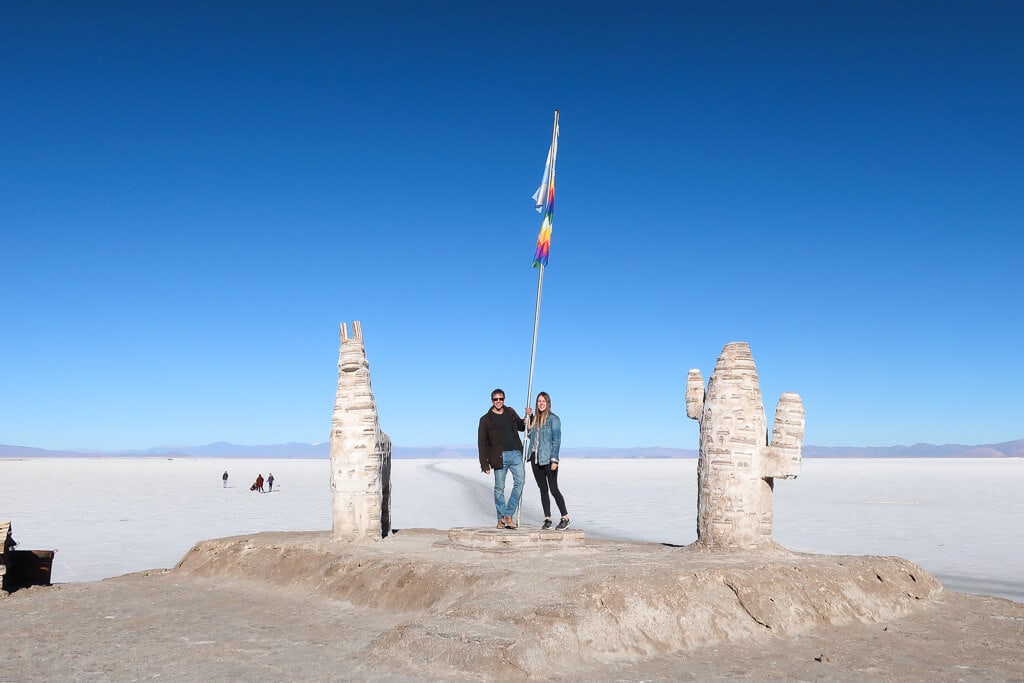 Stews & Milanesa: Eating Llama in Argentina
For a unique dining experience, try llama meat in Jujuy in either milanesa form, battered and deep fried, or cooked into traditional Andean stews.
I tried a milanesa and was surprised by how tender the meat was.
And while I loved my milanesa, traditional recipes are the way to go to try something you won't find anywhere else in Argentina.
Andean traditions and Incan influences are prevalent here, making this region a lot more similar to its northern neighbor Bolivia than the rest of Argentina.
Make sure to find empanadas made with quinoa and goat cheese to start your meal with another northern specialty!
Northwestern Weavings
Traditional weavers in Argentina's northwest produce the country's more impressive textiles.
You'll find wall hangings, ponchos, sweaters, and more of varying degrees of quality.
I recommend looking for "cooperativas" of artisans in each small town, as they represent local artisans and you won't risk purchasing a mass produced sweater.
You'll find these coops in all of the small towns across Salta and Jujuy.
If you're on a road trip through Salta, stop at El Colte just outside of Seclantas on Ruta 40. This is an easy day trip from the small town of Cachi or as a stop on your way from Cachi to Cafayate.
In El Colte weavers bring their looms right outside their homes, displaying their work for you to purchase. It's home to the best weavers in Salta.
Textiles from llama fur are more affordable, producing soft but durable ponchos and sweaters.
Vicuña wool is softer and much more delicate. Sweaters and ponchos made from vicuña wool are more expensive and unbelievably soft.
Llamas, Vicunas, and Guanacos: A Summary
If you want to see llamas in Argentina, then I can't recommend a trip across Argentina's northwest enough.
This region offers a wealth of cultural experiences, the country's most delicious cuisine, and epic rainbow mountains.
If you find yourself in Patagonia, keep your eyes peeled for guanaco as herds of the scruffy guys leap across fields.
And when driving in Argentina, particularly in Patagonia, never speed here as they often unexpectedly cross the road.
Read More about Wildlife in Argentina
Pin It For Later