Despite living in Argentina for nearly 13 years, it wasn't until recently that I realized how logistically challenging it can be to get around Argentina.
All of my trips begin and end in Buenos Aires, where I live. This is very easy since this is the hub for all flights.
Consulting with travelers as I help them plan their trips across the country, hitting up one region after another, I've realized how savvy you need to be to connect destinations.
Flights often involve returning to Buenos Aires and enduring a layover.
Buses are often the best option but can be intimidating if you don't know what to expect.
And everyone asks about trains, what about train travel?
This article is filled with local tips and insight into getting around Argentina, from planes, trains, to automobiles.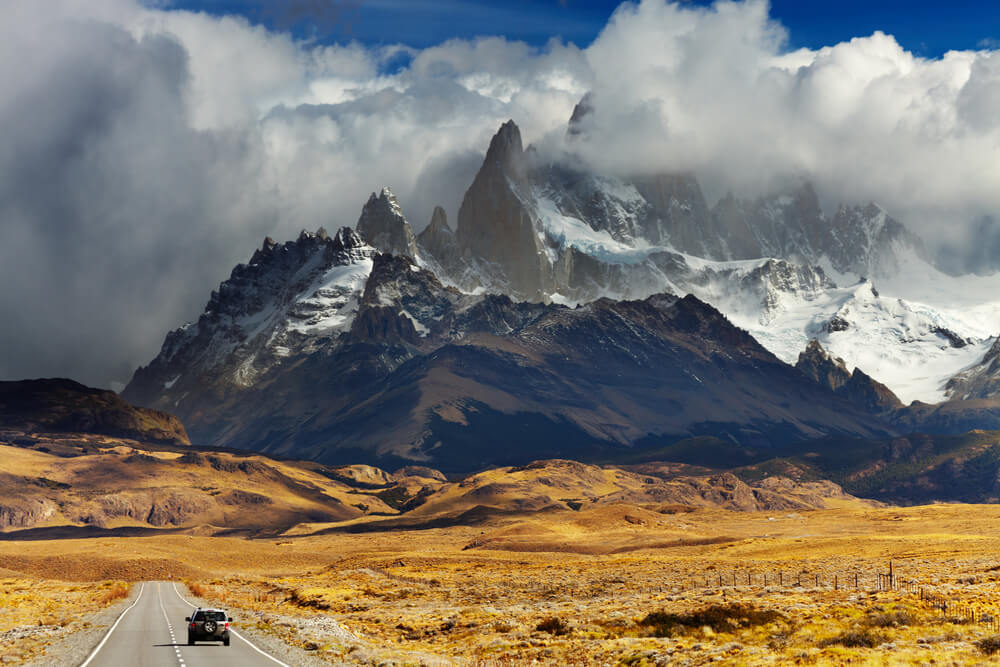 QUICK NOTE: This post contains affiliate links and Sol Salute may receive a commission for purchases made through these links, at no extra cost to you.
Flights in Argentina
Argentina is a massive country and if you want to visit Iguazu, Buenos Aires, and Patagonia, for example, that's a lot of ground to cover. You'll want to fly.
If you have a large distance to cover, I recommend first checking to see if flights are available and within your budget.
Depending on when the article you are reading was written, you might find conflicting our out of date information.
The Argentine economy is notoriously volatile and things like prices of airfare have changed drastically over the years.
When I first moved here in 2010, flights were exorbitant. Nowadays (as of mid-2022), budget airlines have entered the chat and driven costs down to a more reasonable price point.
Tips for Booking Flights in Argentina
The main airline for domestic travel is Aerolineas Argentinas. LATAM used to be a great alternative but, sadly, they no longer operate here.
Budget airlines are FlyBondi and Jetsmart. You can sometimes get bargain basement prices with them but will have to pay for all add-ons (like choosing your seat, carry on bags, food, anything).
BOOK DIRECT | I recommend always (not just in Argentina) booking direct with the airline whenever possible. If there is a cancellation or change and you need a refund, it's better to be able to go straight to the airline. If you book with a third party they will always try to shift responsibility from one to the other, it can be a major headaches.
BE FLEXIBLE WITH DATES | If you want to book a direct flight to cities besides Buenos Aires (ej: Mendoza to Salta or Iguazu to Mendoza), be flexible on dates as direct flights may not operate 7 days a week. Check Google Flights or Skyscanner day by day to see when (and if) that route is available. Plan your itinerary accordingly.
BUENOS AIRES AIRPORTS | Ezeiza is the international airport about 40 minutes to an hour's drive from the center. Aeroparque is the domestic airport, located right in Palermo. Take into account which is most convenient.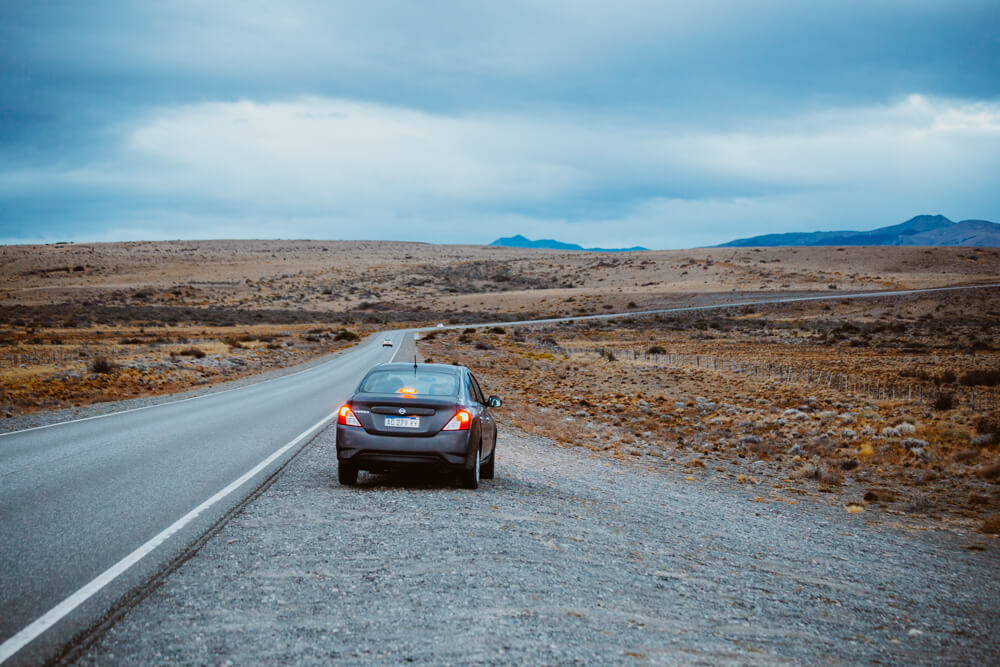 Rental Cars & Road Trips in Argentina
My favorite way to see Argentina is by car.
There are countless scenic drives and off the beaten path destinations that you can't reach any other way, like our Salta road trip or the wildlife paradise, the Peninsula Valdes.
Day tours are possible but never do these destinations justice.
We've also rented cars in Ushuaia, El Chalten, and even in Iguazu's jungle province, Misiones.
Road quality in Argentina is typically very good and it is safe to drive here.
Read More: Driving in Argentina: Everything You Need to Know
And while I love an Argentina road trip, it's not cheap to rent cars here. Here are some tips to help.
Tips for Renting Cars in Argentina
RENT MANUAL TRANSMISSION | Many agencies don't have automatic cars or if they do, it can cost double what it would cost to rent a manual. If you travel often, it's in your interest to learn to drive a stick shift.
GO LOCAL | Small, local agencies tend to be cheaper than international companies. Of course, start your search on sites like rentalcars.com, since it's a reliable company you can trust. But if you're willing to do a little extra work, renting from a small, locally owned company can save you some pesos.
Get unlimited mileage, distances are large here.
Don't wait until the last minute, especially in busy seasons (January/February and winter holidays in July). Cars can run out in places like Bariloche, and prices will only get higher and higher the more you wait.
Some areas are most expensive. Patagonia is expensive as a whole and that includes rental cars. The Northwest is more affordable, as is Misiones in the Northeast.
Crossing the border with your car isn't always allowed and if it is, can come with an additional fee. Check with your agency in advance if planning to cross into Chile.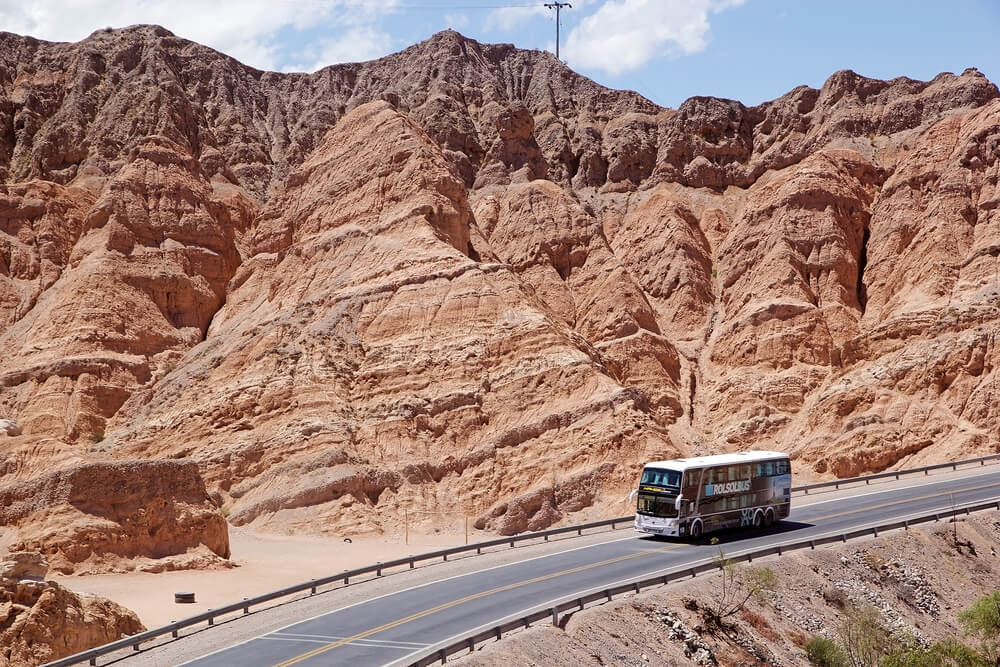 Buses in Argentina: The Long Distance Unsung Hero
Nothing sounds appealing about an overnight bus, but I promise that it isn't as painful as it sounds here in Argentina.
With flights historically being very expensive here, buses were traditionally the most common way to get around here. I myself have taken an 18 hour bus to Iguazu and a 20 hour ride to Bariloche back in 2010.
Now that flights are more reasonable, I wouldn't make buses your first choice. But don't write them off completely, either.
Some destinations can be easier to get to by bus, The Esteros del Ibera Wetlands, for example. And sometimes falling asleep on an overnight bus is easier than dealing with airports, like smaller towns in Cordoba.
Buses can also save the day in areas where there might not be flights connecting cities, like Bariloche and El Calafate.
Tips for Argentina Bus Travel:
PRO TIP: Book the 180′ lay flat seats (cama) or 160′ semi-cama for maximum comfort.
Don't trust that the wi-fi they promise will work, it never does.
And do not bother with the food they serve, pack snacks and entertainment.
Check plataforma10.com for schedules and prices. You can reserve online or in person at the city's bus station wherever you find yourself.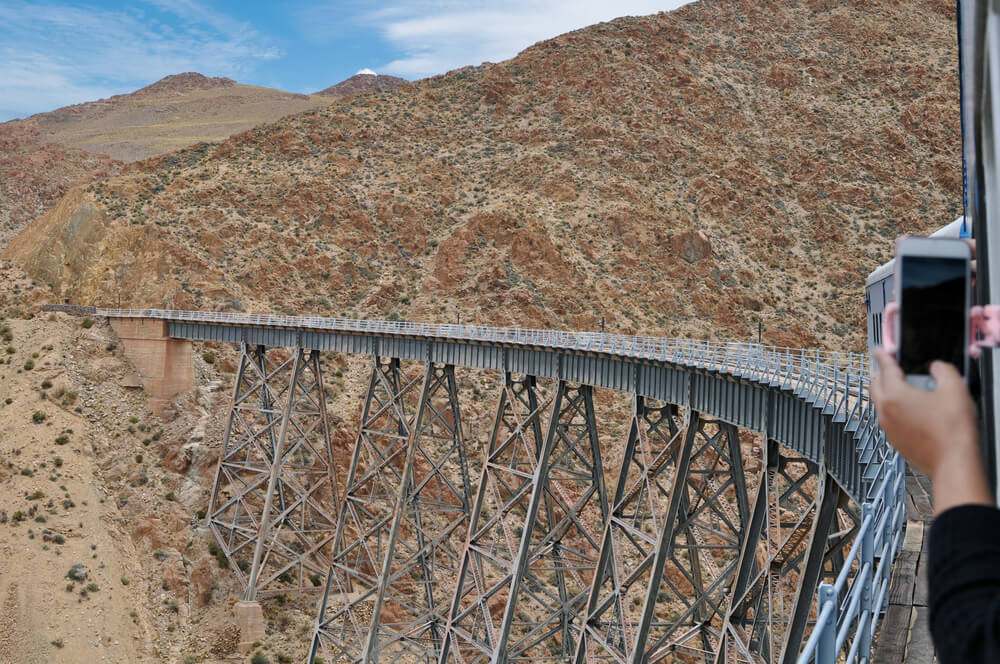 Trains: Getting Around Argentina by Rail
Train travel isn't nearly as common in Argentina as it is in Europe.
There are a few long distance routes available – to the Northwest in Tucuman, for example – but it's not ideal and I don't recommend it.
Tourist trains have popped up on old rail lines in certain areas and offer stunning vistas.
The Tren a los Nubes in Salta, the Tren del Fin del Mundo in Ushuaia, and the Tren de la Costa in Buenos Aires are all excellent day trips.
The train system in the city of Buenos Aires (and surrounding suburbs), however, is excellent. If you enjoy traveling by public transportation when you travel, the train system here is a great way to get around.
You can use it to reach Tigre, one of the most popular day trips from Buenos Aires.
Related: How to get from Buenos Aires to Iguazu Falls
How to Get Around Buenos Aires
Public transportation is very, very good in Buenos Aires. But it can be intimidating if you're not used to it.
Buses, called colectivos, are the most prevalent and can get you anywhere you need to go but can be hard to navigate if you're not used to the city or don't speak Spanish.
Instead I recommend sticking with the subway, called the Subte (for subterreano).
The D line connects everything you need from Plaza de Mayo/San Telmo to the Teatro Colon to Palermo.
For more, read my complete guide to Buenos Aires public transportation.
IMPORTANT: You'll need to purchase a SUBE card to use any public transportation here as none accept cash. You can get one in most Kioscos (like mini convenience stores all over the city) or from Subte ticket booths.
Then download the Como Llego app (one of the most important apps to download in Argentina) to help yourself navigate the city's public transportation.
For other harder to reach areas, like Caminito in La Boca or Belgrano, you can always take a taxi, Cabify, or for more fun, the Hop On Hop Off bus.
Argentina Travel Resources