There are two type of travelers, those who will only take public transportation in a new city and those thriving with Uber.
In Buenos Aires the public transportation can feel very intimidating.
But, without a doubt, it's the best way to get around and I promise it's not as difficult as it looks. 
Will you get lost? Maybe. 
But in these days of apps and iPhones, I'd say you'll come out the the other side just fine. 
Ready to give it a try? 
Here's a step by step guide to conquering Buenos Aires public transportation.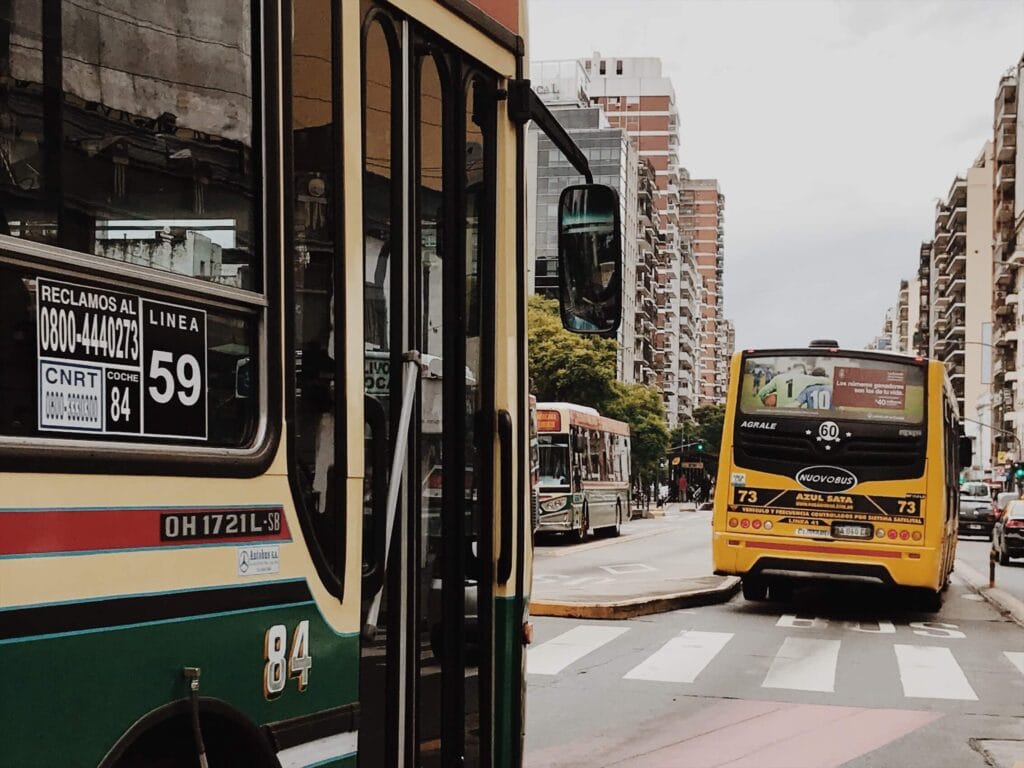 QUICK NOTE: This post contains affiliate links and Sol Salute may receive a commission for purchases made through these links, at no extra cost to you.
How to Conquer Public Transportation in Buenos Aires
Step 1: Get a SUBE Card 
You cannot use any public transportation in Buenos Aires without a SUBE card.
Buses don't take cash and subways/trains don't issue tickets, you'll always use your SUBE.
Where to get a SUBE? They're sold in subway ticket booths and in most kioscos (like mini convenience stores) all over the city.
You'll have to put in some leg work and ask around. They're not free but at only 90 pesos, it's not practically is.
Once you have it, load your cash onto it (also in subway or train stations or and you're ready to go.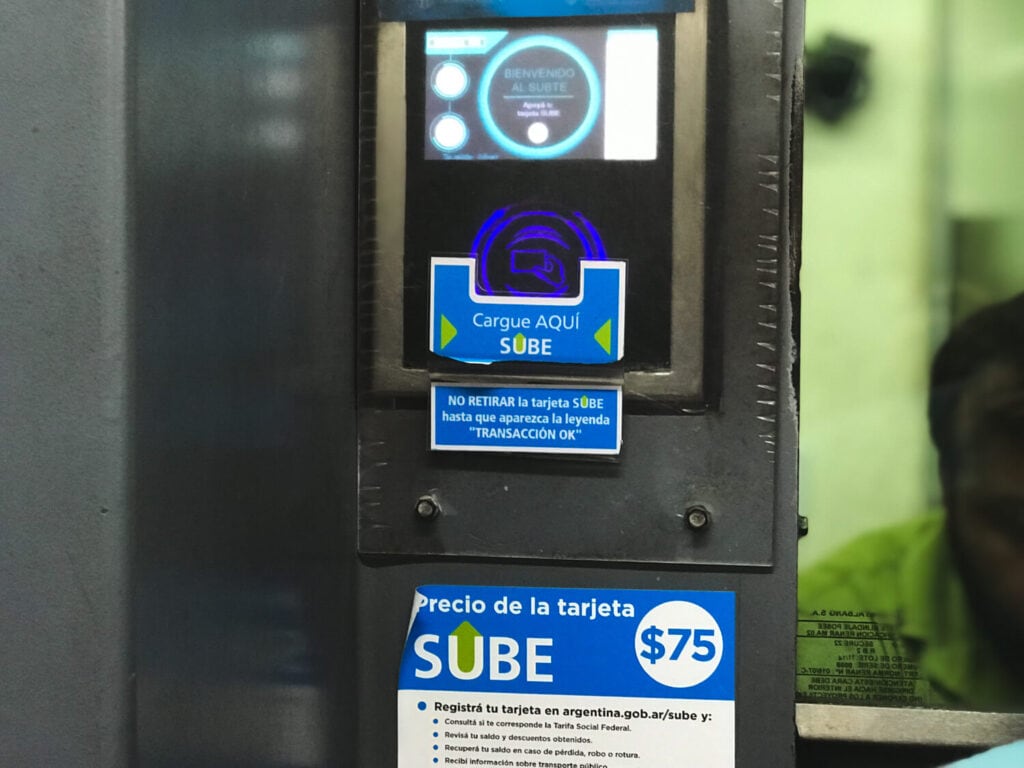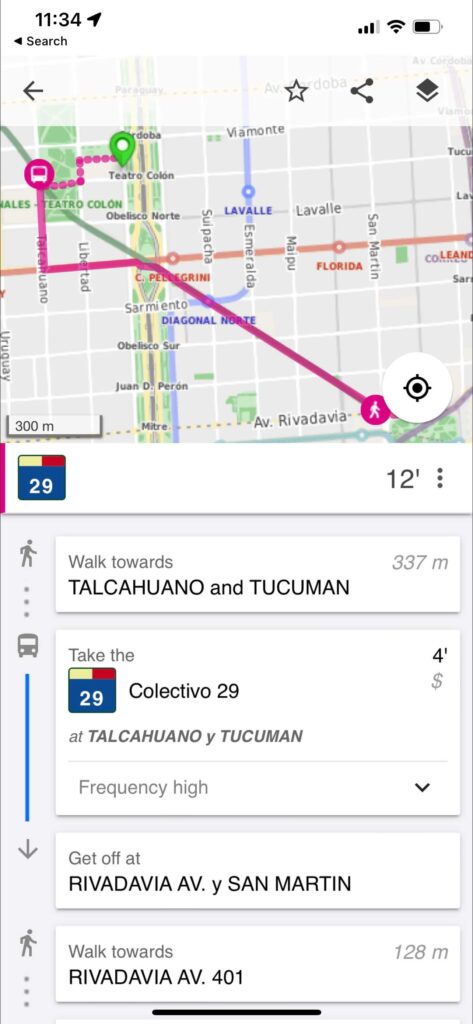 Step 2: Download Como Llego
Download the cómo llegó app for Apple here or Android here.
This app is the best resource for getting around the city. 
Just like Google maps, put in point A and point B and it will tell you how to get where you're going with options including public transport, driving, walking, and by bike (keeping bike lanes in mind). 
For public transport it will include combinations, like if you need to take the bus to the subway, etc. 
Step 3: Start easy, take the Subte 
The subte (short for subterráneo or underground) is the easiest place to start.
You can't go get lost.
Line D is a great option to begin with, starting in Plaza de Mayo and going to plenty of highlights like Teatro Colon (Estación Tribunales), Recoleta, and Palermo.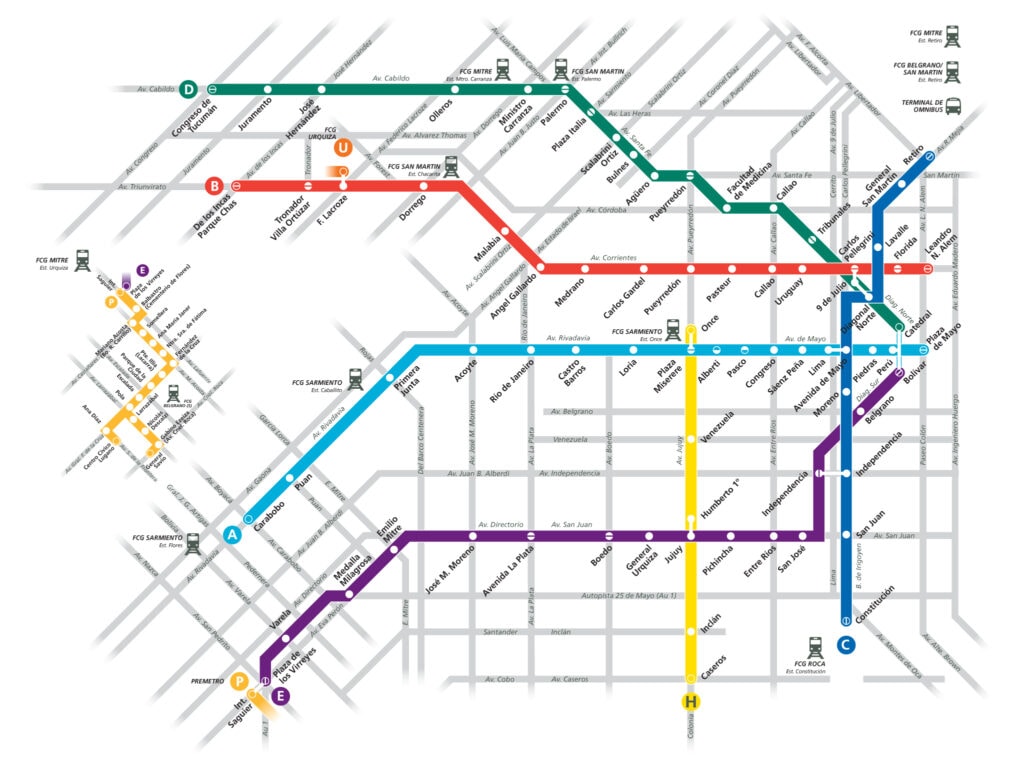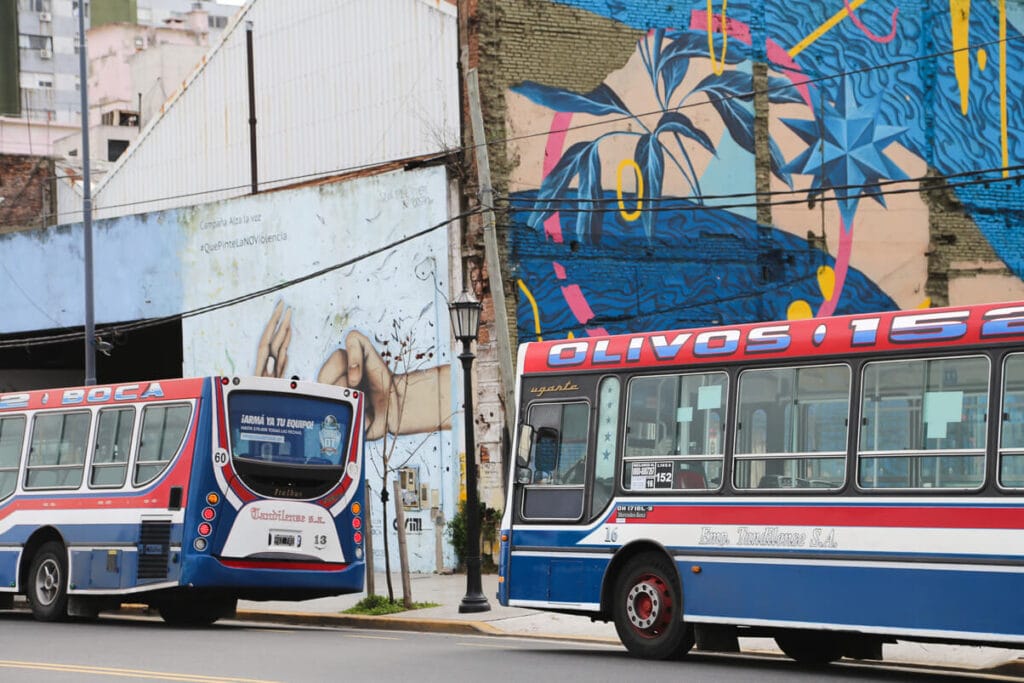 Step 4: Be brave, Take the Bus
Colectivos are the best way to get around Buenos Aires.
It's easy to be intimidated by the bus, since it's a bit easier to get lost this way.
However, taking the cities many colectivos was my favorite way to get to know the city when I first moved here in 2010. You can actually see where you're going and learn the city properly.
Did I get lost? Definitely. But that was also a bit of the fun.
Colectivo Road Map For Success: Start with ONE bus at a time. This is your bus. Take it, learn it, love it. When you're comfortable with its route and where it takes you. Add in another.
BUS TIP: Start with quiet times of the day and avoid rush hour. When the bus is pretty empty, the driver is available to lend you a hand. Ask him to tell you when you're at your stop and stay close to the front so he can see you. You'd be surprised how many are willing to help.
Best Starter Bus? The 152. If you're in an expat or tourist, you're probably in San Telmo, Recoleta, Palermo, or Belgrano (probably), and if you aren't staying there, you're going there.
The 152 connects all the best things to do in Buenos Aires, starting right by Caminito in La Boca before passing San Telmo, Puerto Madero, Plaza de Mayo/Microcentro, Retiro, Recoleta, Palermo, and Belgrano before jetting off into Zona Norte suburbs.
This bus will undoubtedly take you where you need to go and it runs with very high frequency.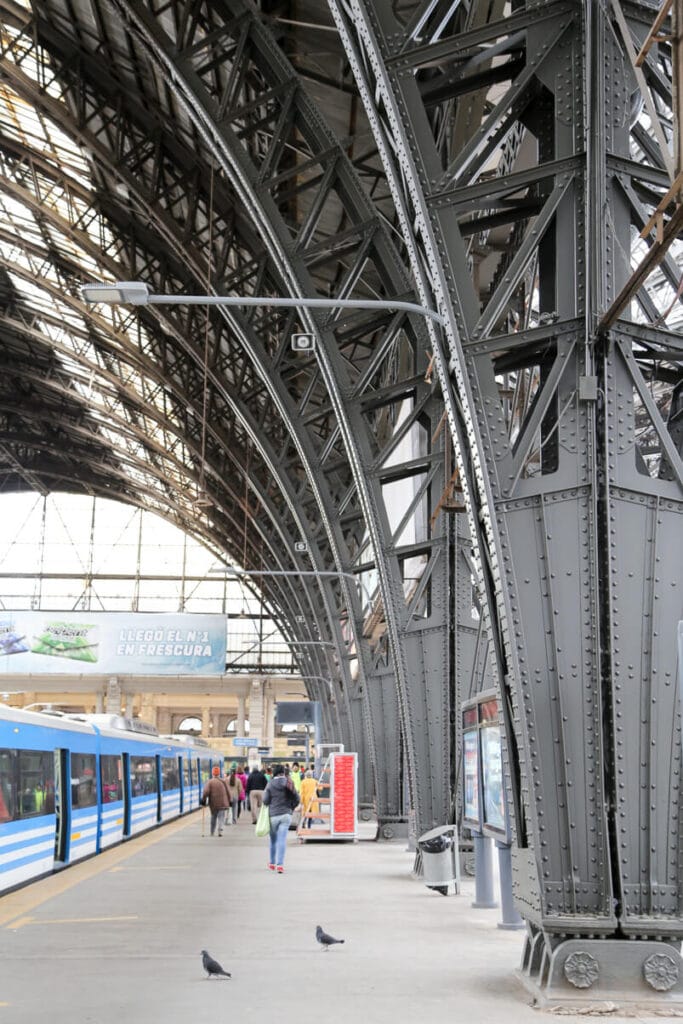 Step 5: Don't Neglect the Trains
The trains here are an excellent facet of the Buenos Aires public transport that I feel don't get enough love from visitors.
The most common interaction a tourist has with the trains is a day trip to Tigre or maybe the Tren de la Costa. Both are great ways to use the train here, turning an otherwise pricey organized tour into a cheap DIY day out.
But you can use the train even more than that, connecting from Retiro or Belgrano to the Bosques de Palermo (one of the most beautiful parks in Buenos Aires). Or you can get from Palermo to downtown in just 15 minutes.
The trains are great! Don't neglect them.
Read more in my guide to all things trains in Argentina.
Step 6: When All Else Fails, Taxi
If you get lost, hail a cab. If you're just too tired, too confused, or it's too late at night to risk it, take a cab.
Taxis are everywhere in Buenos Aires. The yellow and black radio taxis are safe to take.
You can also use ride sharing, apps and my preferred app to use in Buenos Aires is Cabify.
It operates exactly like Uber but there are a lot more drivers and it's safest to use here.
Download it before arrival and get everything set up in advance, like your preferred payment method (you can select cash or load your credit card details in advance).
Buenos Aires Public Transport: A Summary
I hope you now feel confident to go out there and take the bus, or at the very least, the subte.
It's honestly not as scary as it sounds.
You'll save quite a few pesos and have a good time doing it.
Seriously, nothing beats the people watching on the bus.
Read More About Buenos Aires
Argentina Travel Resources
TRAVEL INSURANCE | While it's always been a good idea to travel insured, it is currently an entry requirement for Argentina. As of Jan 29, 2022, it is a requirement to provide proof of travel insurance that covers COVID with coverage for quarantine and hospital stays. SafetyWing is an affordable plan that meets the requirements of their digital nomad plan (great for tourists as well).
PHONE PLAN | These days, traveling with data is essential. Especially in Argentina where everything is managed on Instagram and WhatsApp. Purchasing a local SIM card can be tricky without a local ID, I recommend this E-SIM card, which has unlimited data. It's hassle-free and affordable. If you have an older phone that doesn't support E-SIM, check out DrimSim for a physical sim card alternative.
ACCOMMODATION IN ARGENTINA | booking.com is the most common hotel site used in Argentina and it's where you'll find the most options.
RENTAL CARS | I love to travel Argentina via road trip, check out RentalCars.com for the best rates for rental cars here.
VPN | If you'll be using a public WiFi connection and want to secure your data, I highly recommend using a VPN, I personally use and have had a good experience with ExpressVPN. I also use it to access Hulu and American Netflix from Argentina.
FLIGHTS | Always check Google Flights and Skyscanner for flights to and within Argentina. Aerolineas Argentina is the local airline with the most routes. FlyBondi and Jetsmart are two budget airlines with dirt-cheap prices (but expect to pay for every add-on like luggage)z
NEED HELP PLANNING? | I offer one-on-one travel consultations to help you plan your trip to Argentina. Pick my brain to get a local's insight. Click here for more information.