If you've seen any guidebook or brochure about Argentina, you have seen La Boca.
The colorful streets of this historic Buenos Aires barrio grace the cover of nearly every single piece of literature about the city!
This post is a complete guide to one of the most iconic neighborhoods in Buenos Aires, La Boca.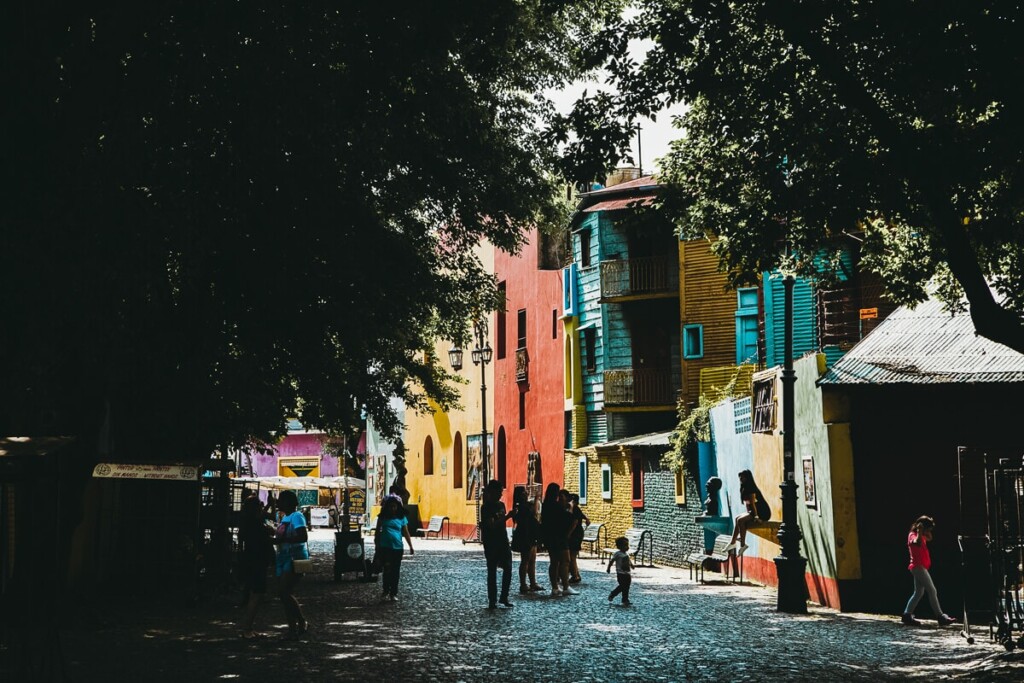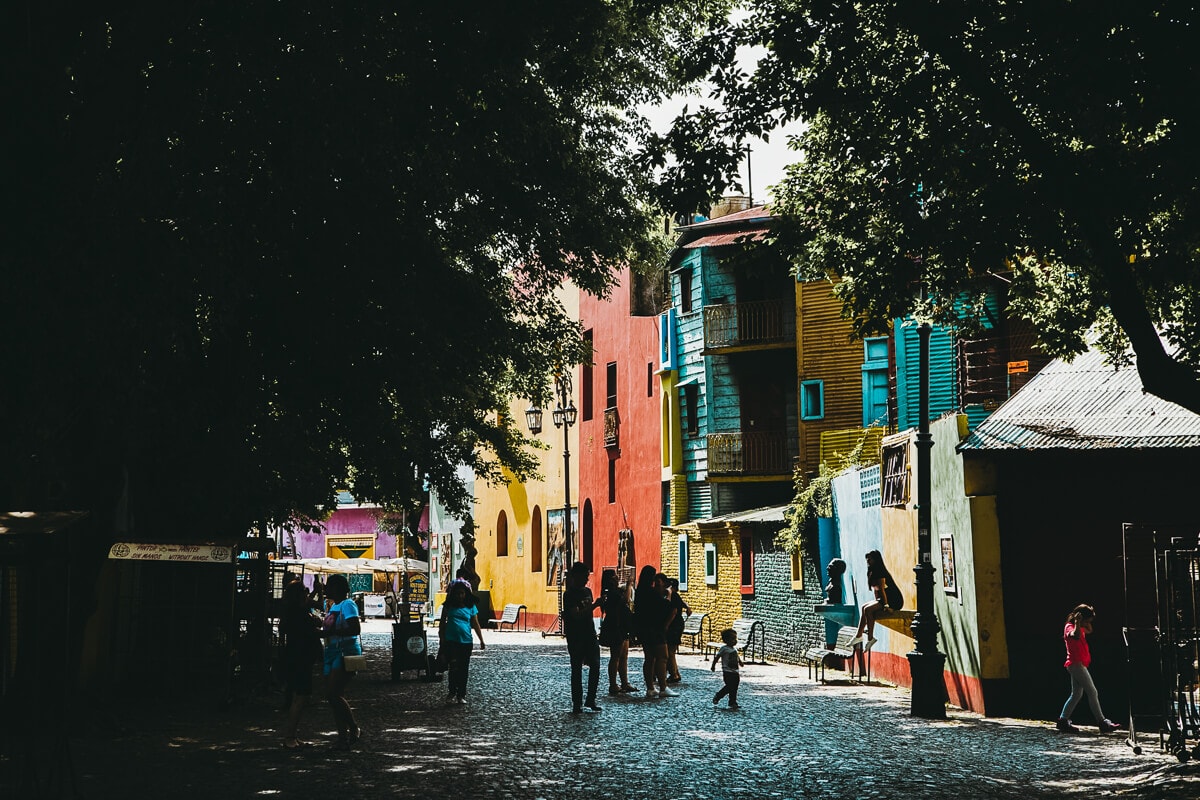 QUICK NOTE: This post contains affiliate links and Sol Salute may receive a commission for purchases made through these links, at no extra cost to you.
What to do in La Boca, Buenos Aires
La Boca's Caminito is high on most visitors lists of things to see in Buenos Aires, and for good reason!
Buenos Aires as a whole doesn't have many typical tourist destinations.
Instead of visiting iconic landmarks like the Eiffel Tower in Paris or Big Ben in London, you need to dive into this city's neighborhoods to experience it.
The one exception is La Boca, which is a bit of both.
This iconic landmark and neighborhood is one of the few places in Buenos Aires that risks feeling like a tourist trap.
But hold on! It's far from it. La Boca is as authentically Buenos Aires as it gets, you just need to know where to go.
This post will give you all of the ins and outs of seeing La Boca.
Bienvenido a la República de la Boca!
Note: At the end of this post, you'll find a Google map with all my recommendations plotted out for you.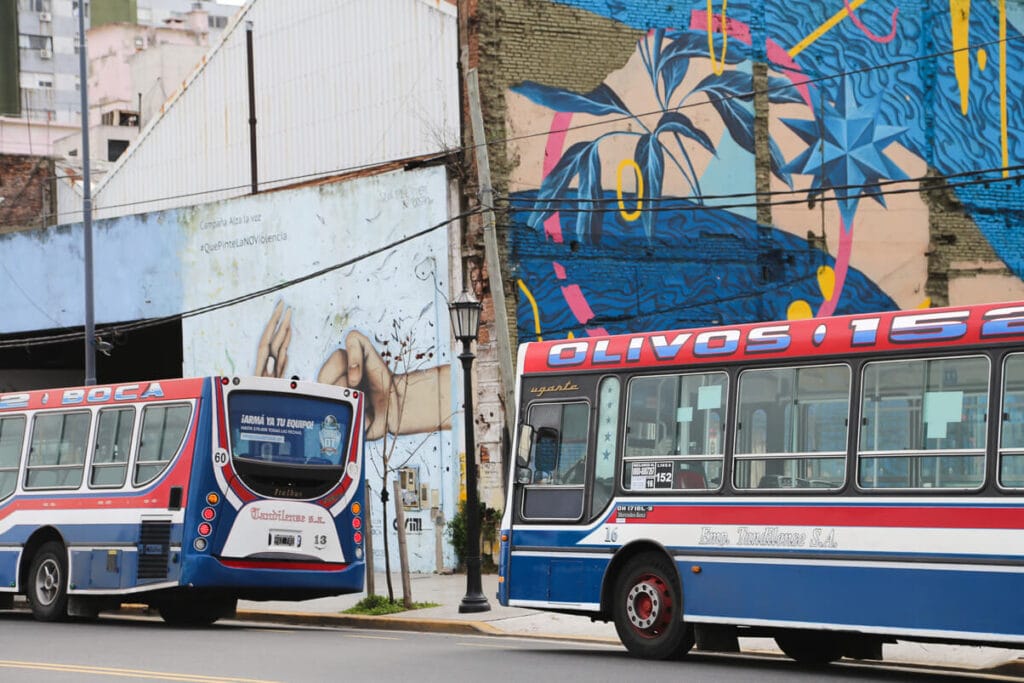 How to get to La Boca
Since La Boca is on the far southern end of the city, I recommend taking a taxi or Uber.
Another safe and easy option is the hop-on-hop-off bus. This is the easiest way to get to all the main highlights in Buenos Aires since you can hop on and off all over the city.
This is how I sent my parents to La Boca while I was busy at work and they loved it! It really takes away the stress of finding your way home at the end of the day.
I wouldn't recommend taking public transportation unless you're familiar with the city.
If you feel confident on the Buenos Aires bus system, take the 152 line. The final stop leaves you at the Caminito.
For more information about BA's public transport system, read my Buenos Aires city guide.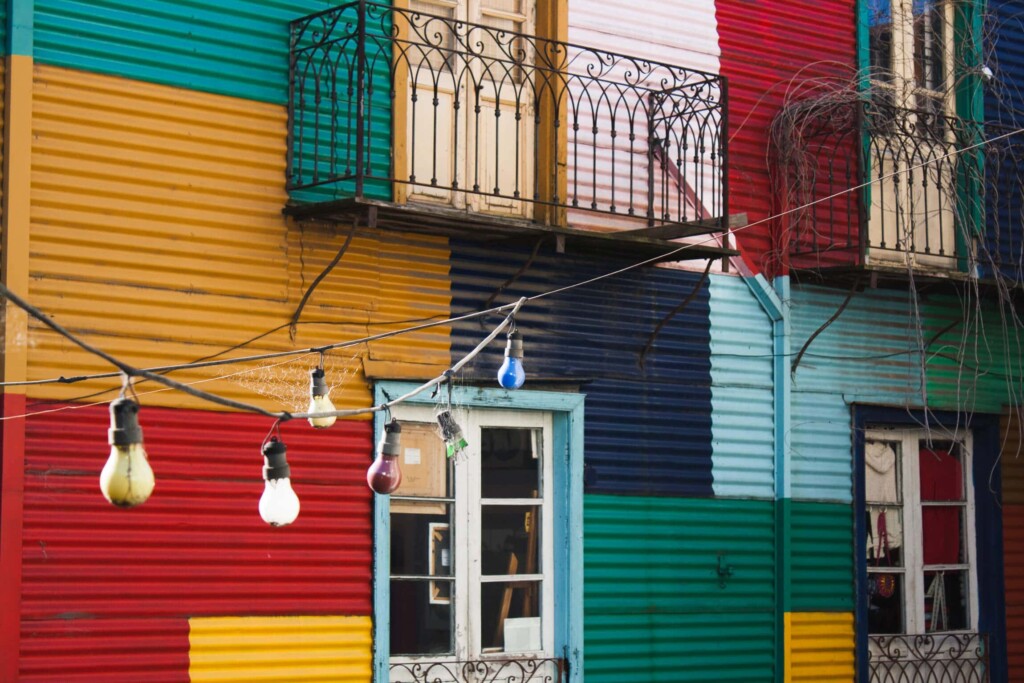 La Boca's History
Let's get into the history. I promise, it's interesting!
La Boca is located on the south side of Buenos Aires, bordering San Telmo.
The name Boca literally means mouth, and being the city's main port that is exactly what this neighborhood was.
Buenos Aires is a melting pot of immigrants. La Boca welcomed them.
The largest group to immigrate here came from Genoa in Italy, shortly followed by groups from all over Europe.
Coming from a port city themselves, they felt right at home in La Boca.
Tenement housing was built with pieces of scrap metal and painted with leftover paint from the shipyard. This is the reason for the rainbow palate of colors we see today!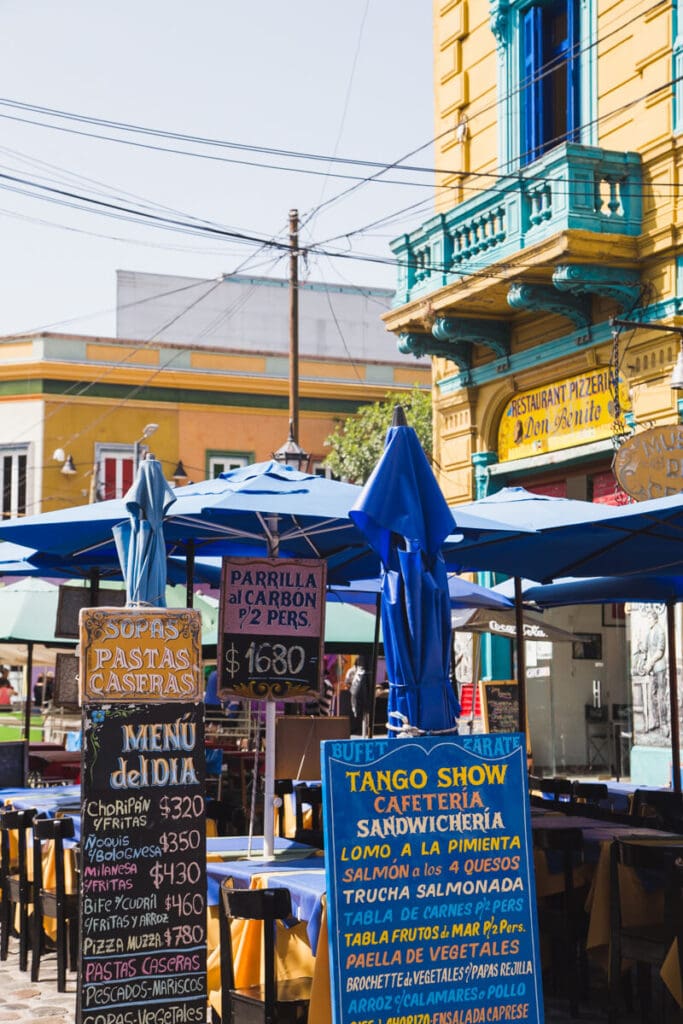 La Republica de la Boca
In the 1880's, after a labor conflict that resulted in a lengthy strike, a group of Genovese immigrants decided enough was enough.
They signed a declaration to the King of Italy declaring the independent Republic of La Boca.
They seceded from Argentina and flew the Genovese flag.
While it was short-lived, it was deemed important enough for the current President Julio Argentino Roca to bring the army with him to personally remove the flag.
That was the end of the rebellion but the spirit of La Republica lived on.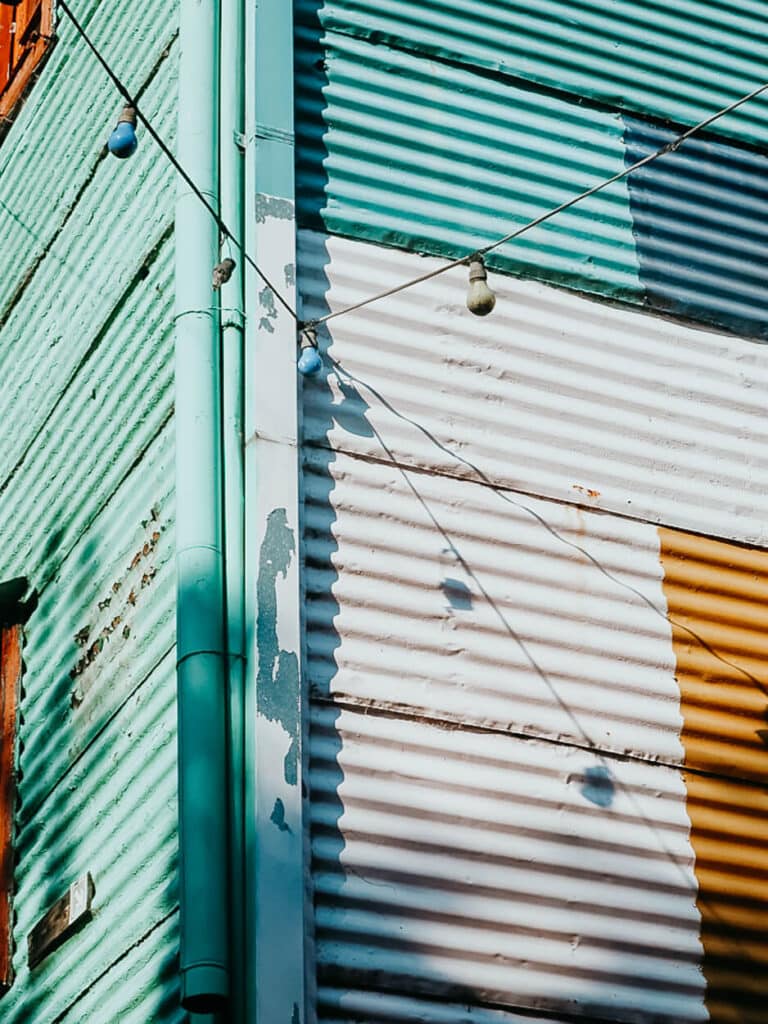 The Yellow Fever & La Boca
The yellow fever outbreak during the 1870's forever changed the landscape of Buenos Aires.
The affluent residents of La Boca and San Telmo fled to the countryside (areas that are now Recoleta and Belgrano, for example).
Those left behind had no other choice but to remain.
This social divide between the north and the south is still evident today.
In the 1950's there were multiple efforts to revive the neighborhood. Quinquela Martín, a famous Argentine artist famed for his paintings of the neighborhood, led the effort.
In 1959, the Caminito was officially given the title of an open-air museum after a tango song of the same name (written by Juan de Dios Filiberto, a friend of Quinquela Martín).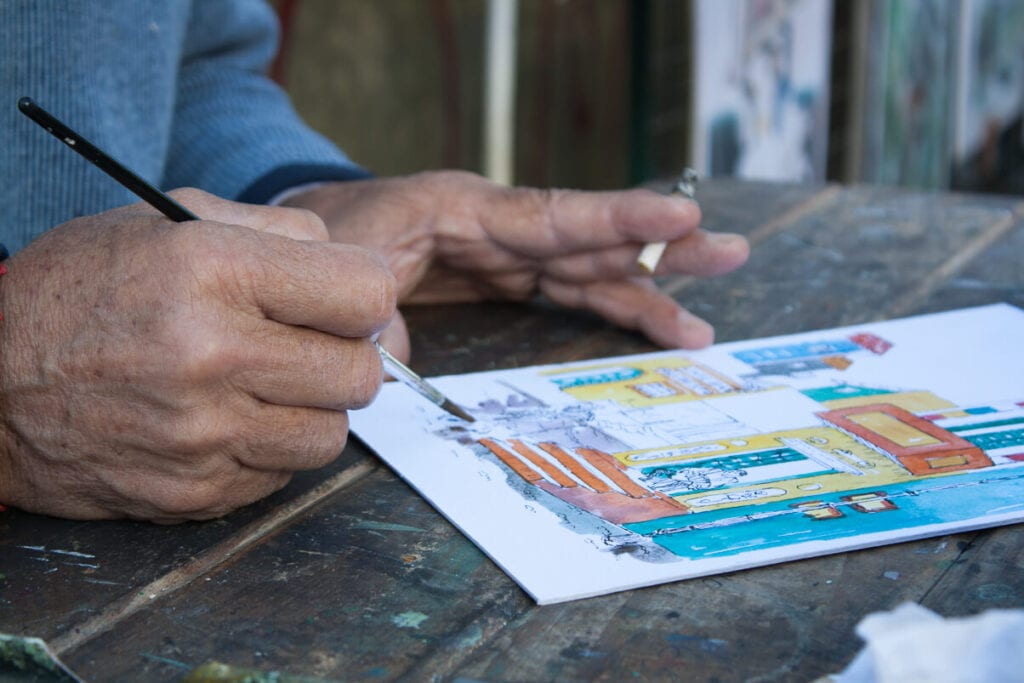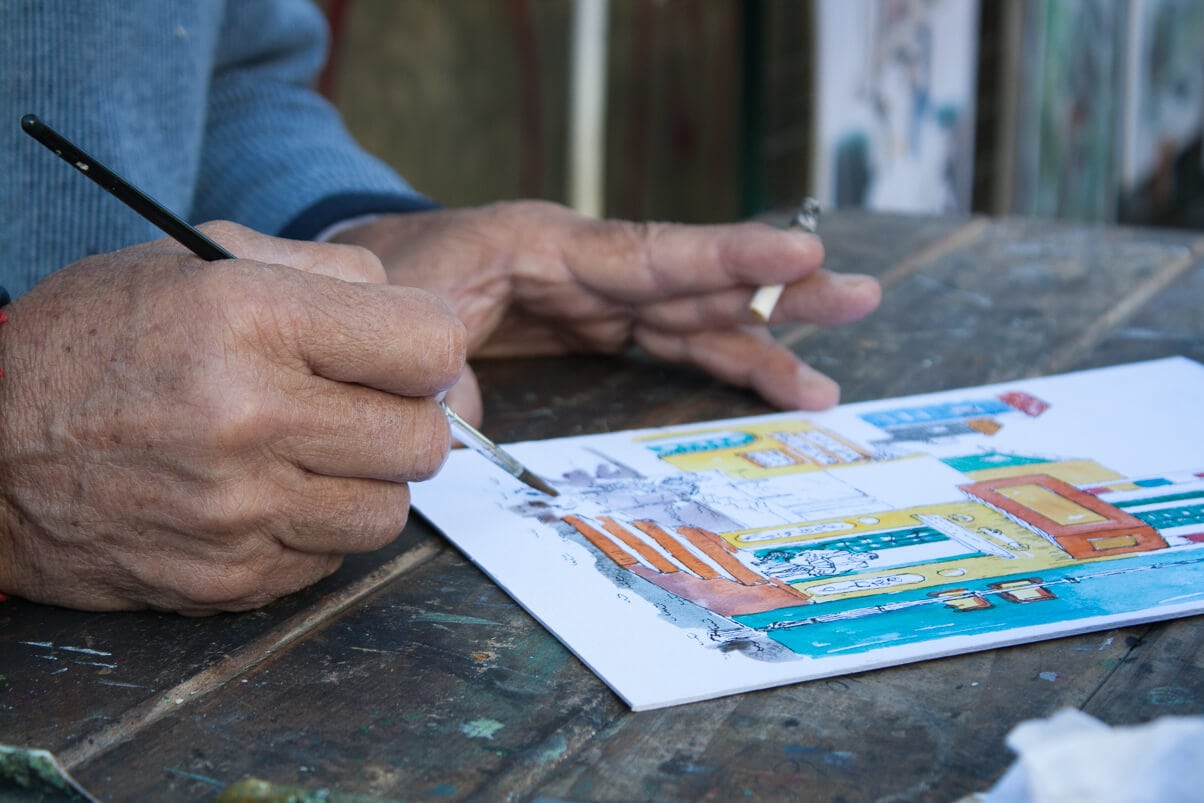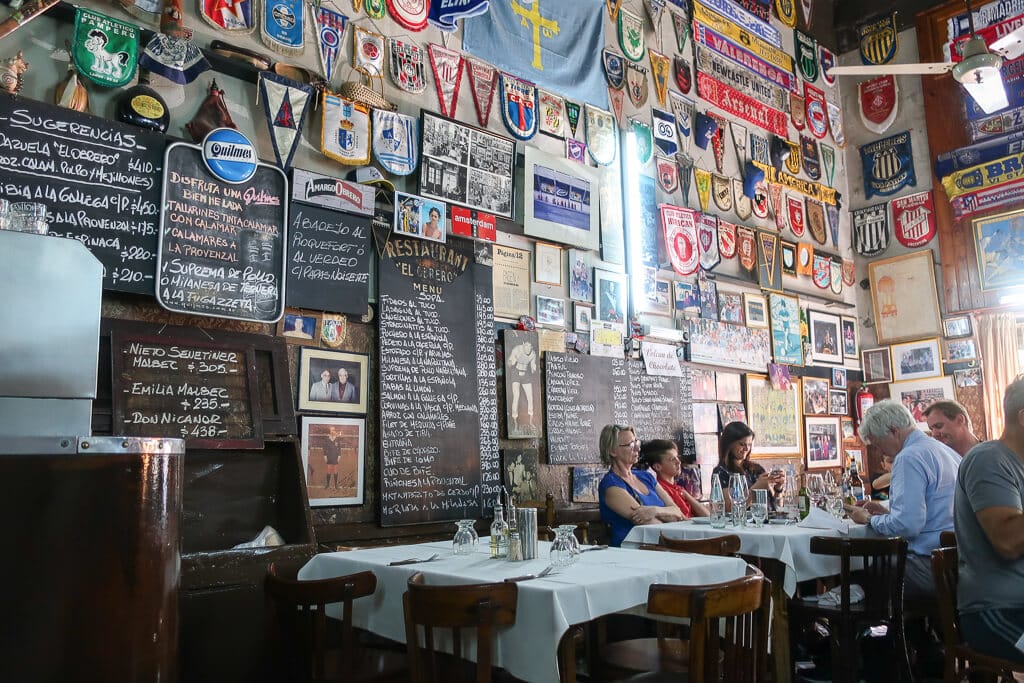 Where to Eat in La Boca
There are lot of tourist trap restaurants serving underwhelming food in La Boca. But these two restaurants are my favorite restaurants where you can get some of the best steak in Buenos Aires.
El Obrero | Agustín R. Caffarena 64  | UPDATE 2022: El Obrero has been shut since the pandemic, we can only pray it re-opens | The walls and ceilings of El Obrero are covered in futbol paraphernalia and it oozes La Boca pride.You can make a reservation ahead of time or just wait for a table to open up.
On the weekends you can expect LONG waits so show up early. They have excellent Spanish dishes like tortilla with chorizo and calamari.
El Gran Paraiso | This parilla is located just off the Caminito. Eat in the central patio of a traditional Conventillo home, tucked away from the madness of the Caminito itself.
The prices are on par with what you'll find elsewhere in the city, no tourist price tag here. El Gran Paraiso is a hit with locals and tourists alike.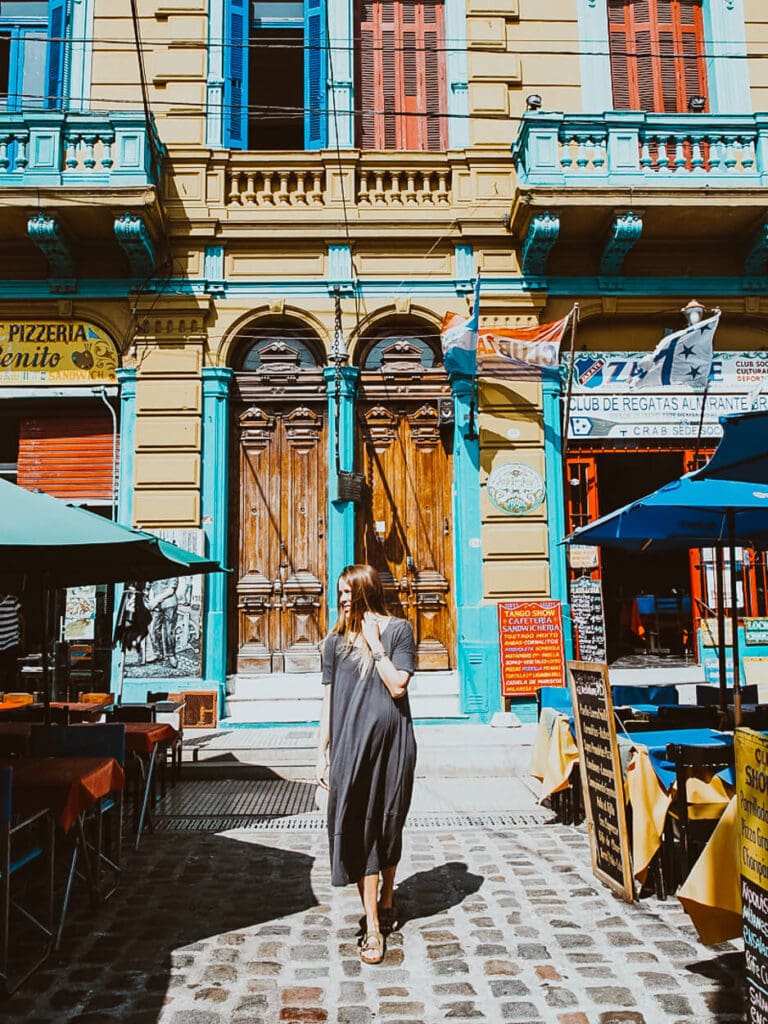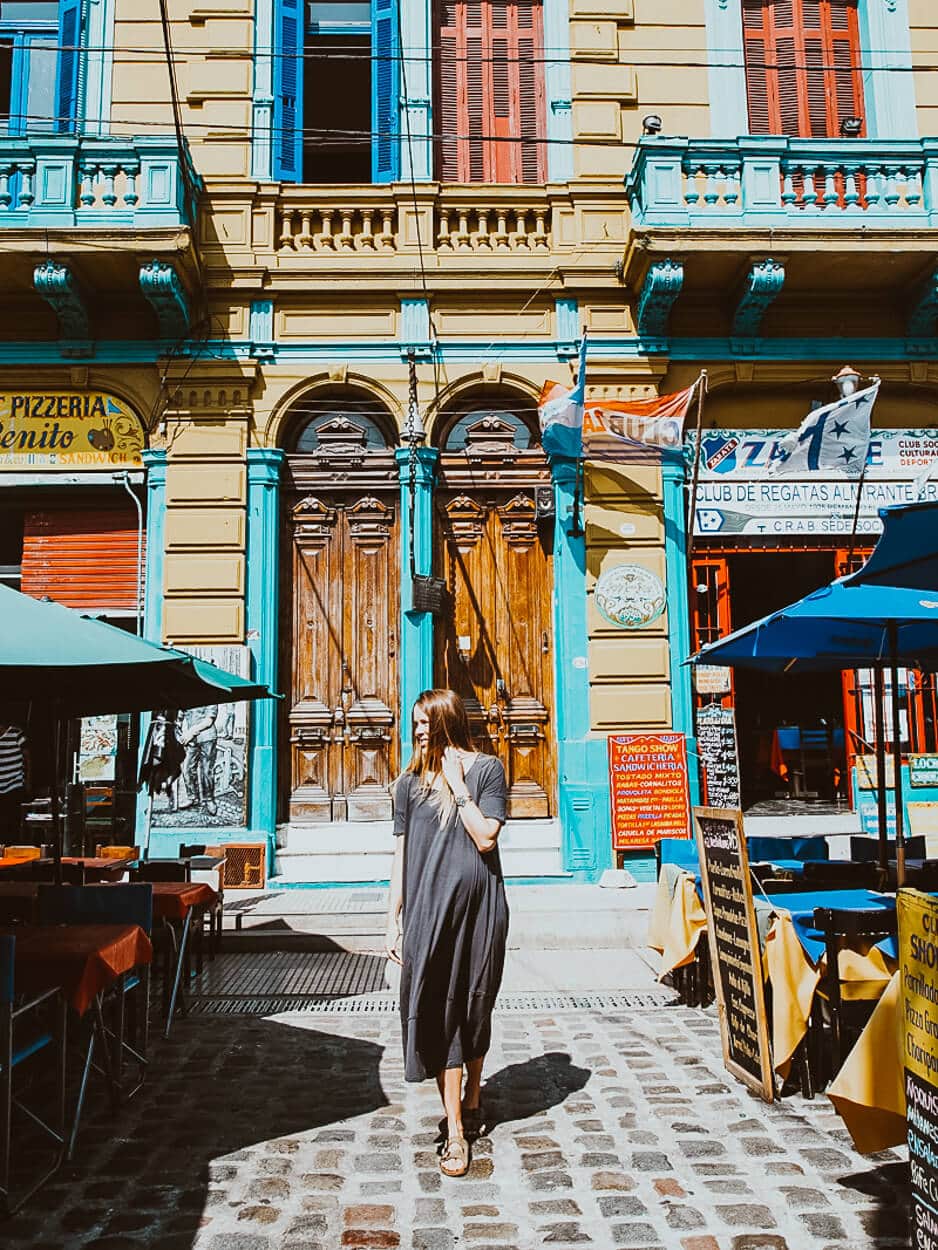 Things to do in La Boca
La Boca can absolutely feel like a tourist trap. And if you're not careful, it can easily become one. A
void the tourist trappings of cheap souvenirs and overpriced (and not great) empanadas.
If you do it right, La Boca can also be the most authentic place in the city.
There are great local restaurants, art museums, and incredible street art.
Here is how to get the most out of your visit to La Boca.
1. Photograph the Caminito
The Caminito and the blocks surrounding it are a colorful feast for the eyes. Wander the streets and fill your Instagram with all it has to offer.
Enter the traditional Conventillo homes that have been turned into shops and restaurants. Listen to the tango music and watch the dancers perform (and remember to tip).
Conventillos were originally single-family homes. When the wealthy fled the neighborhood during the yellow fever outbreak these mansions were split between multiple families.
Entire families would share one room, and the central patios served as communal areas to cook and wash.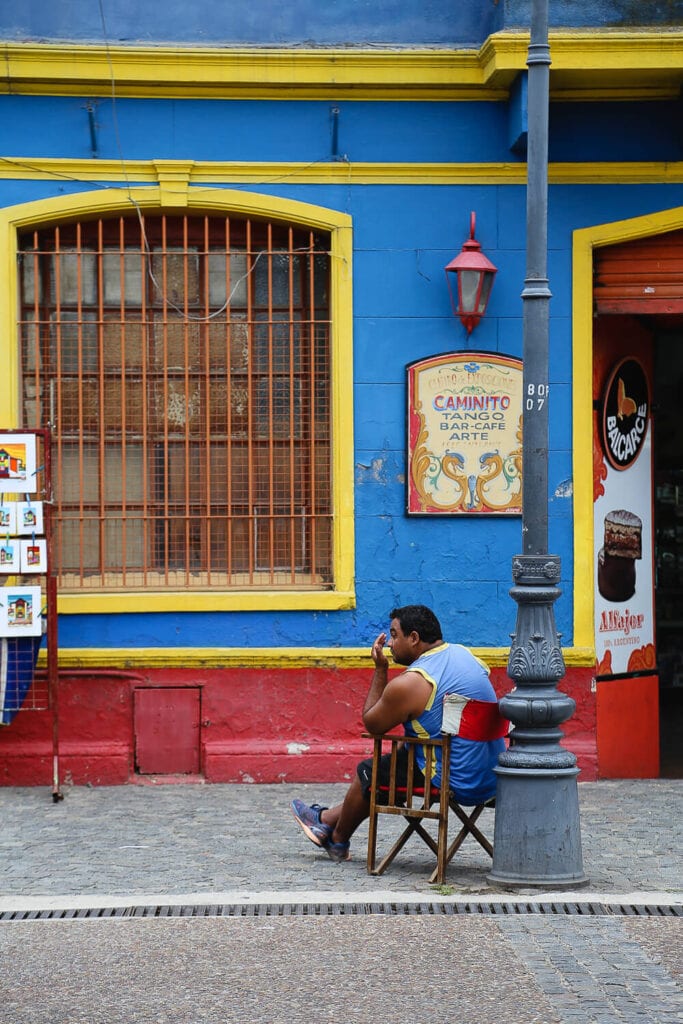 2. Visit Football History at La Bombonera
A block or two from the Caminito you'll see the imposing blue and yellow stadium, home to the Boca Juniors football team.
Legend has it that they selected their colors from a Swedish flag that was flying off a cargo ship in the port.
You can purchase a ticket to tour the stadium once your there or take this guided tour to have a private visit to both La Bombonera and River Plate's stadium in Belgrano.
This is a great tour for die hard football fans! Visit the stadiums of both of Buenos Aires' top (and rival) teams.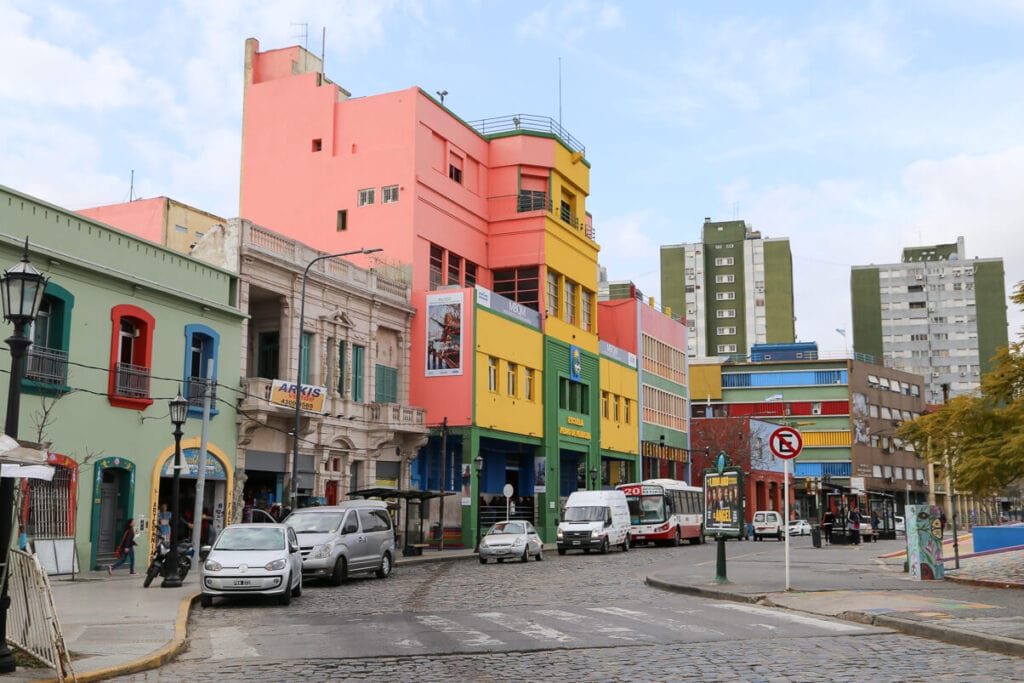 3. Get Cultural at the Best Museums in La Boca
Here are three great museums to discover in La Boca:
Usina del Arte – Agustín R. Caffarena 1 – Usina del Arte is located in an area the city government is developing into the Arts District. Check the government website for current exhibits. The building itself is impressive in its own right. It's conveniently located across the street from El Obrero, time your visit to have lunch before or after.
Fundación Proa – Av. Don Pedro de Mendoza 1929 – The Proa is located at the beginning of the Caminito, overlooking the water. The Proa is a contemporary art center with a cinema, auditorium, and modern art exhibits. The café on the terrace is worth a visit for the view alone.
El Museo Benito Quinquela Martín – Av. Pedro de Mendoza 1843/35- This museum, facing the water and a statue of its namesake, is home to a large collection of Quinquela's art. Quinquela is famous for his colorful depictions of La Boca. The rainbow cobblestones lining the water in front of the museum were painted in his honor.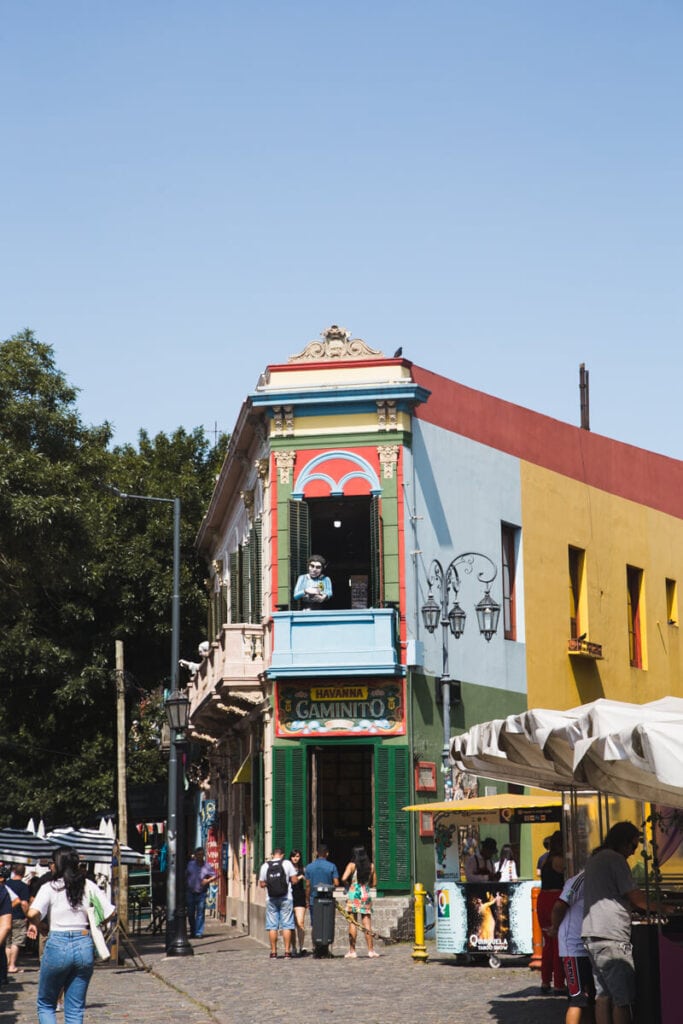 4. Go on a Walking Tour
I always go on guided tours whenever possible. It's the best way to learn the history of a place and hear a local's perspective.
This walking tour of La Boca is very affordable at only $10 and will give you a complete picture of this barrio.
At two hours it offers a comprehensive experience including tango, La Boca Juniors football stadium, and the colorful Caminito.
You'll have plenty of time afterwards to revisit areas you loved or to go for lunch.
5. Admire the Street Art in La Boca
The area surrounding Usina del Arte (above) is blanketed in stunning murals.
With the city developing the area into the Arts District, they've promoted some of the best street art in Buenos Aires here on its streets.
Explore the surrounding blocks as well as the underpass of the highway, which has been blanketed in murals.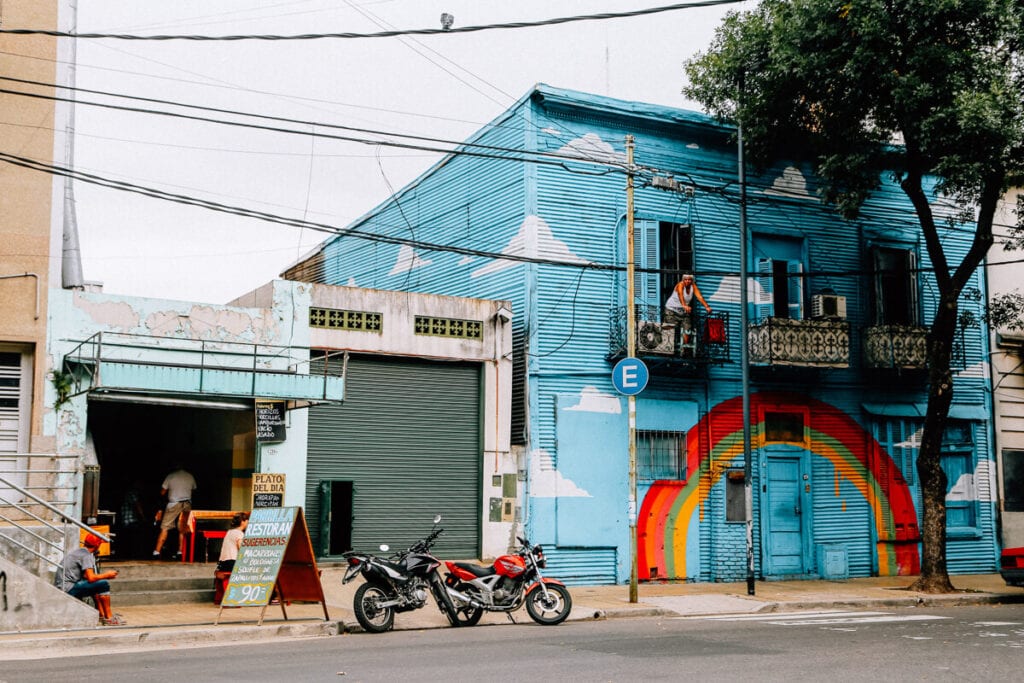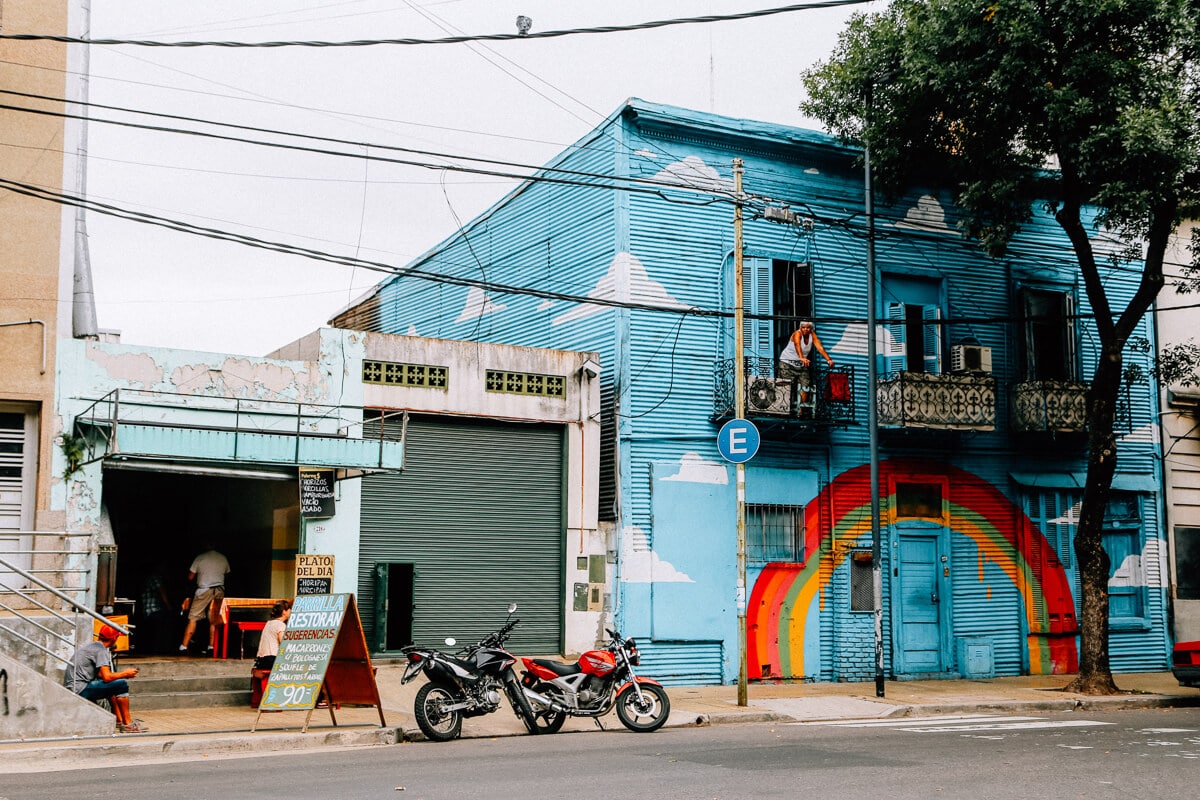 Is La Boca Safe?
In general, La Boca and its surrounding neighborhoods are a little more dangerous, especially after dark.
Stay on the tourist paths here and visit during daylight hours. Come for lunch and visit the rest of the neighborhood after.
Don't bring everything with you. Leave your passport, credit cards, and excess cash at your hotel (which is good practice in general).
You'll notice on the map at the end of this post that one museum and one restaurant I recommend are about 8 blocks from the Caminito.
I've walked it plenty of times without any problems, but if you choose to walk as well, put away your camera and phone and don't draw attention to yourself.
If you have any concerns, just call a taxi or an Uber.
Read more: Is Buenos Aires safe for tourists?
Map of La Boca, Buenos Aires
PIN IT FOR LATER