If you're looking for the best weekend trips from Buenos Aires, you may at first feel limited.
Europe feels like an endless fount of opportunity with city escapes at your fingertips.
Argentina, in contrast, the distances are vast and don't usually work well for a quick weekend escape.
Just a weekend in places like Patagonia or Salta will only leave you wanting more.
But in reality, there are a lot of destinations a stone's throw from the city perfect for a long weekend from Buenos Aires.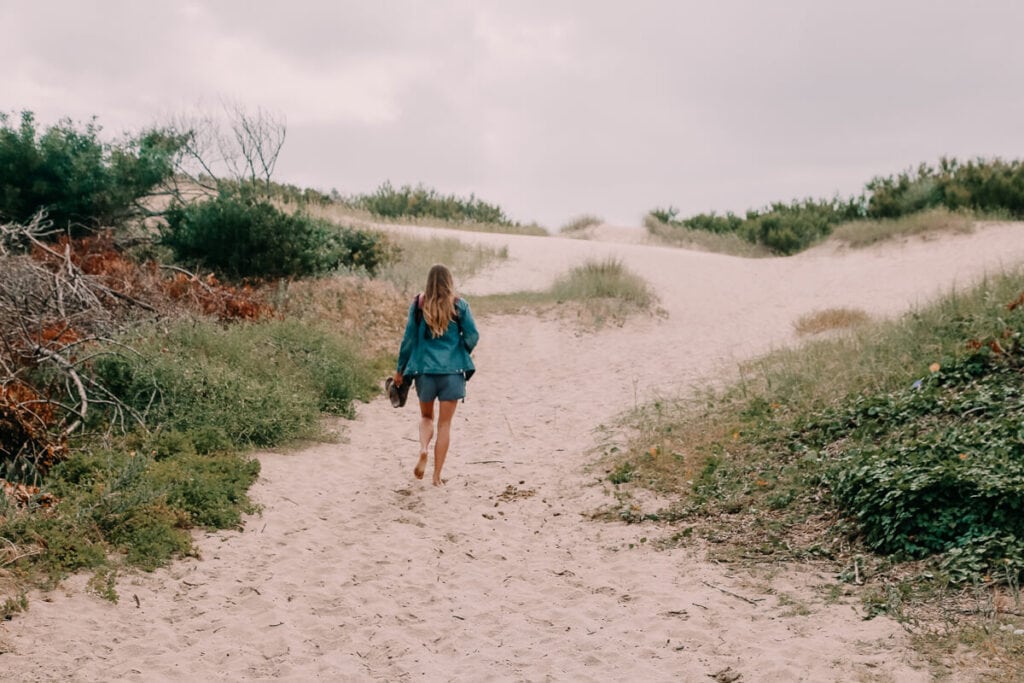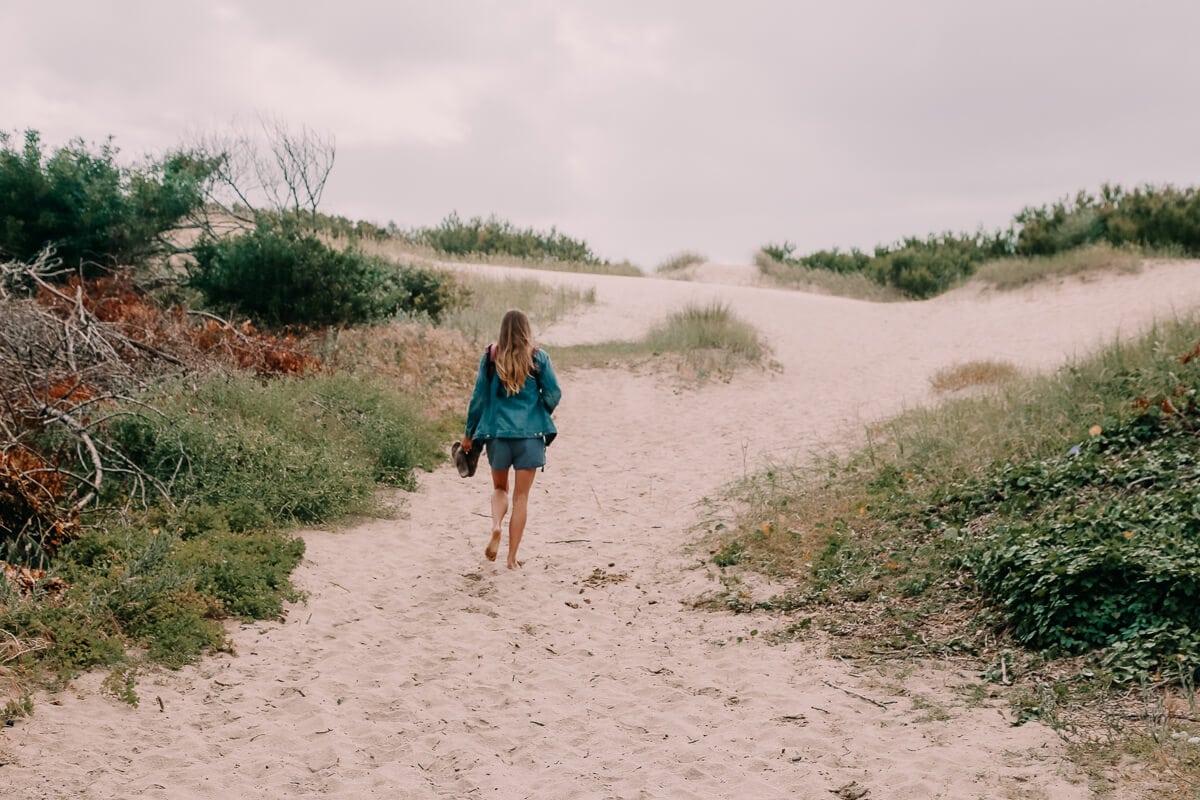 QUICK NOTE: This post contains affiliate links and Sol Salute may receive a commission for purchases made through these links, at no extra cost to you.
Weekend Getaways from Buenos Aires
Looking for a few days of peace away from La Ciudad de La Furia?
The following are some of my favorite weekend getaways from Buenos Aires.
Some can be reached by bus and train, so no car? No problem.
But others are best enjoyed with your own car, if you don't have one check rates and availability for rental cars.
And if you drive, read my guide to driving in Argentina before you go.
The Atlantic Coast
📍Distance: 5-7 hours, depending on the town you choose
🚗 Reachable by car, bus, or train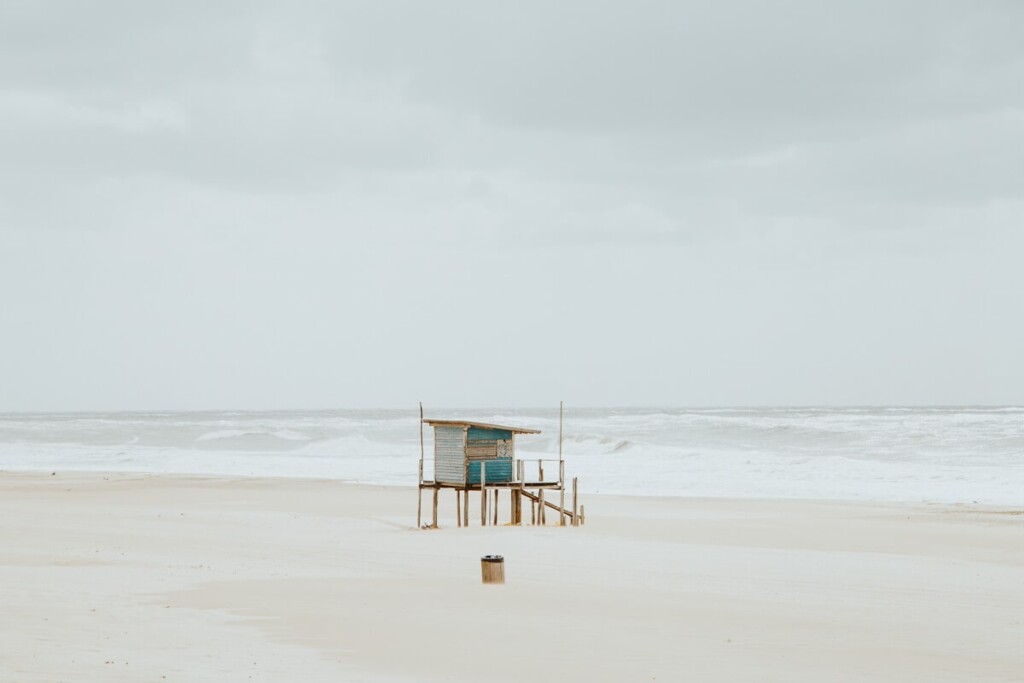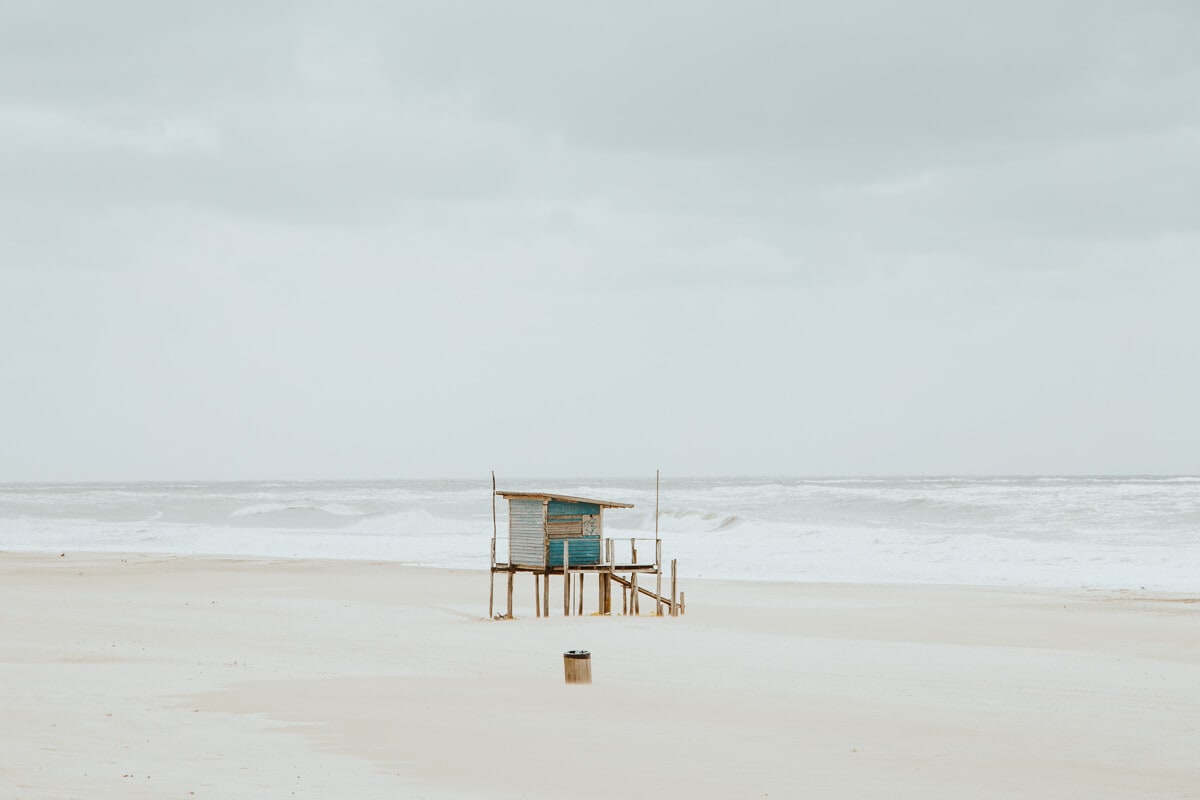 The Atlantic Coast and its beaches doesn't get enough love from international visitors, in my opinion.
But that doesn't mean it's off the beaten path, it's very much on the local's beaten path and any long weekend brings them in droves to the beach.
What I love is that there are a number of towns here to choose from and each has its own vibe, there's something for everyone.
Mar Azul is my balneario (beach town) of choice. It's small, peaceful and unpretentious.
From Mar de las Pampas to Pinamar, big city Mar del Plata and surfer's paradise Chapadmalal, there's a beach for everyone.
It's also easy to navigate if you don't have your own car. There are options by bus and train.
Read my guide to the Beaches of Buenos Aires for more information.
Parque Nacional El Palmar
📍Distance: 4.5 hours, 370 km
🚗 By car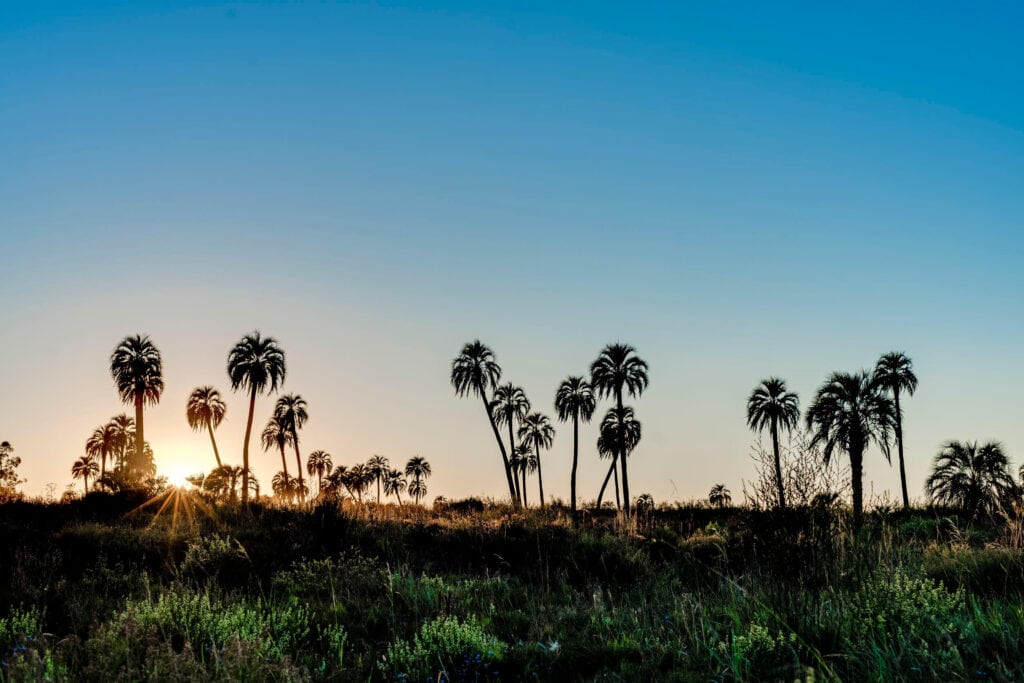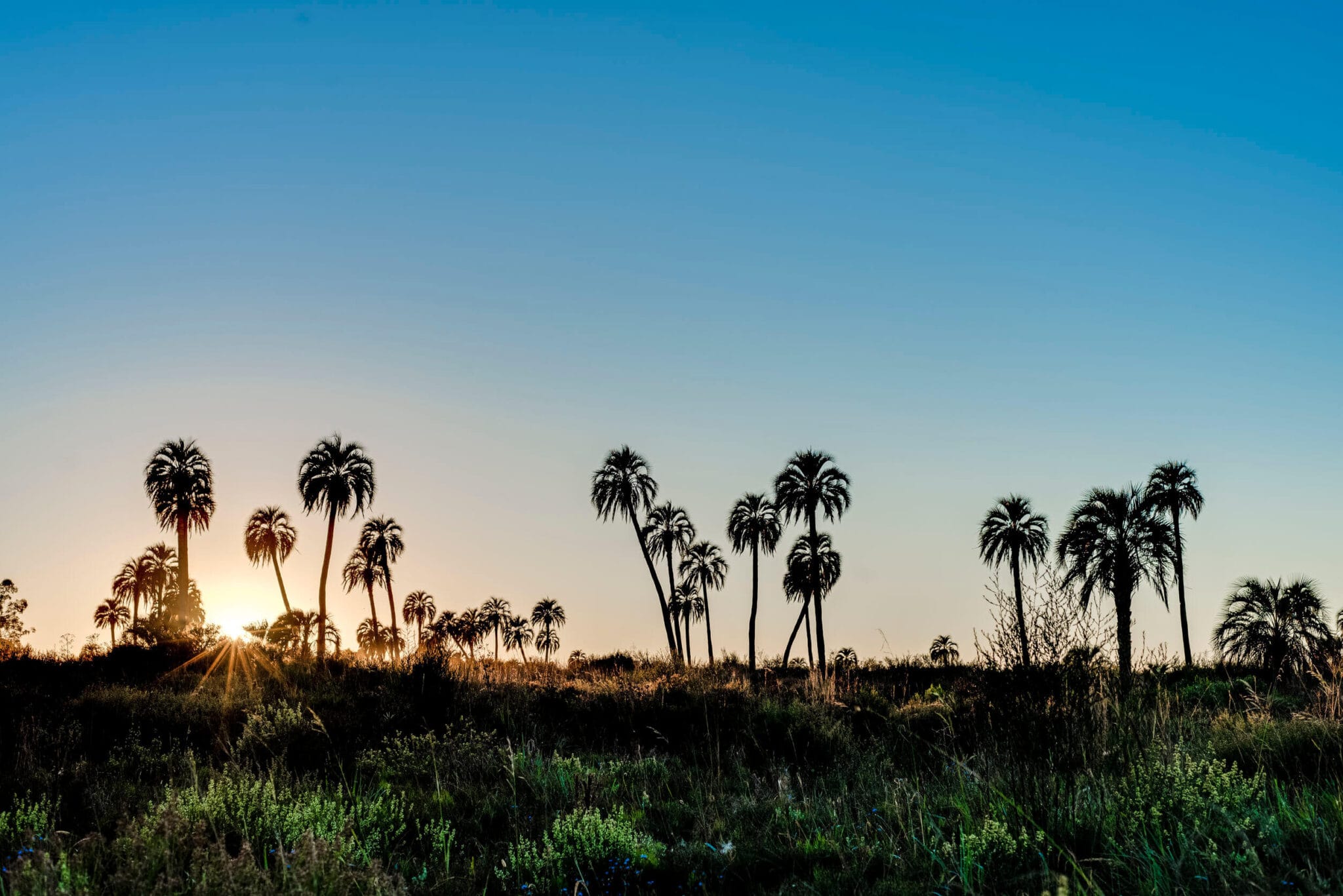 El Palmar is a national park under 5 hours by car from Buenos Aires.
And yes, under 5 hours in Argentina counts as doable for a long weekend getaway. It's a big country.
The park preserves the Yatay palm tree and you can see wildlife like capybara, vizcacha, and foxes.
There are campgrounds and complexes of cabins that are great for families.
Tandil
📍Distance: 4.5-5- hours, 360 km
🚗 Reachable by car or bus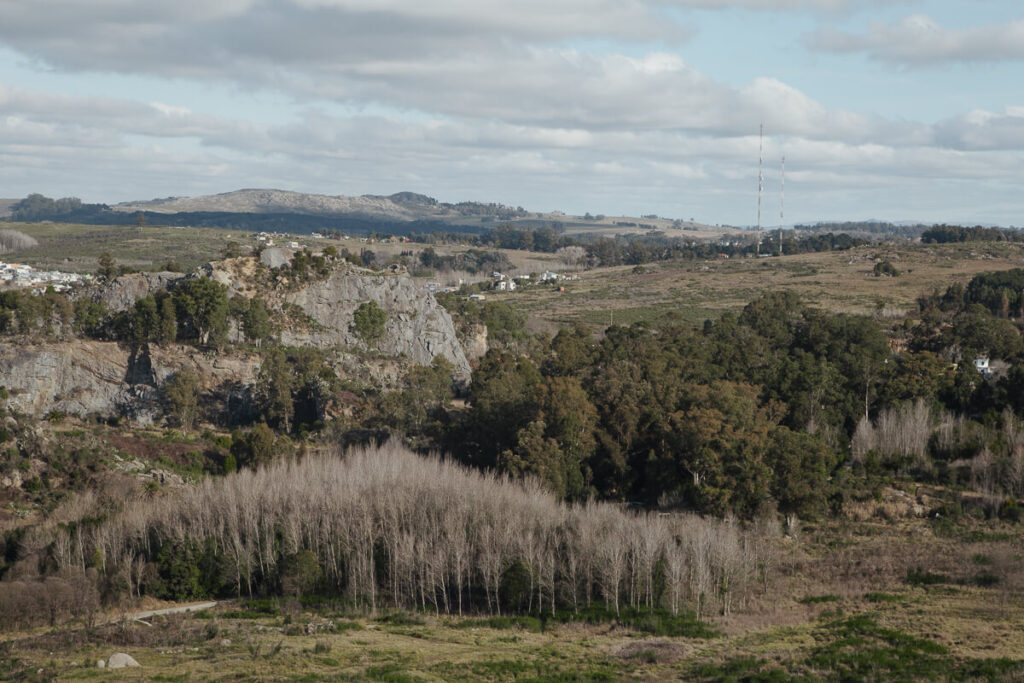 Tandil a city yet feels a lot more like a sleepy town.
It's one of the best weekend trips from Buenos Aires for those looking for nature and fresh air.
The rolling hills of the sierras that surround Tandil are a beautiful and welcome surprise after hours of the flat pastures of the pampas.
Read my complete guide to Tandil for more.
Rent a luxurious suite at Estancia Ave Marie or a family friendly cabin like this and enjoy the short hikes, horseback rides, and world famous salami and cheese Tandil is known for.
While you can easily take a bus, it's more enjoyable if you have you're own car as the beauty of Tandil lies in its surroundings.
San Antonio de Areco
📍Distance: 1.5 hours, 120 km
🚗 By car or bus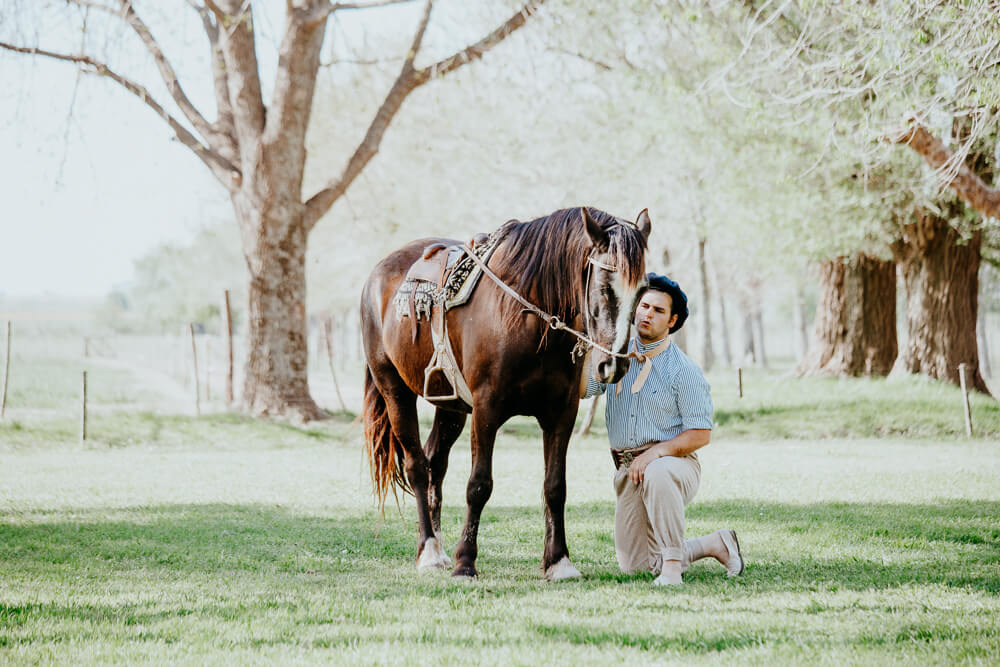 San Antonio de Areco is a small town just outside of Buenos Aires.
It's famous for its preservation of tradition and gaucho culture.
For most it's a day trip with a day spent at one of the historic estancias outside of Buenos Aires.
But San Antonio de Areco is genuinely one of my favorite destinations in Argentina and when I need to get away, this is where I run to.
It's perfect for a long weekend away.
Spend one day at an estancia, another exploring the historic downtown, and a third (and fourth..) relaxing at your rental home. Bring meat for an asado, plenty of wine, and you'll want for nothing.
You can get there by bus but getting around can be tricky without a car. If you're carless, consider staying at one of the boutique hotels downtown.
Uruguay
📍Distance: 2-4 hours
🚗 Reachable by ferry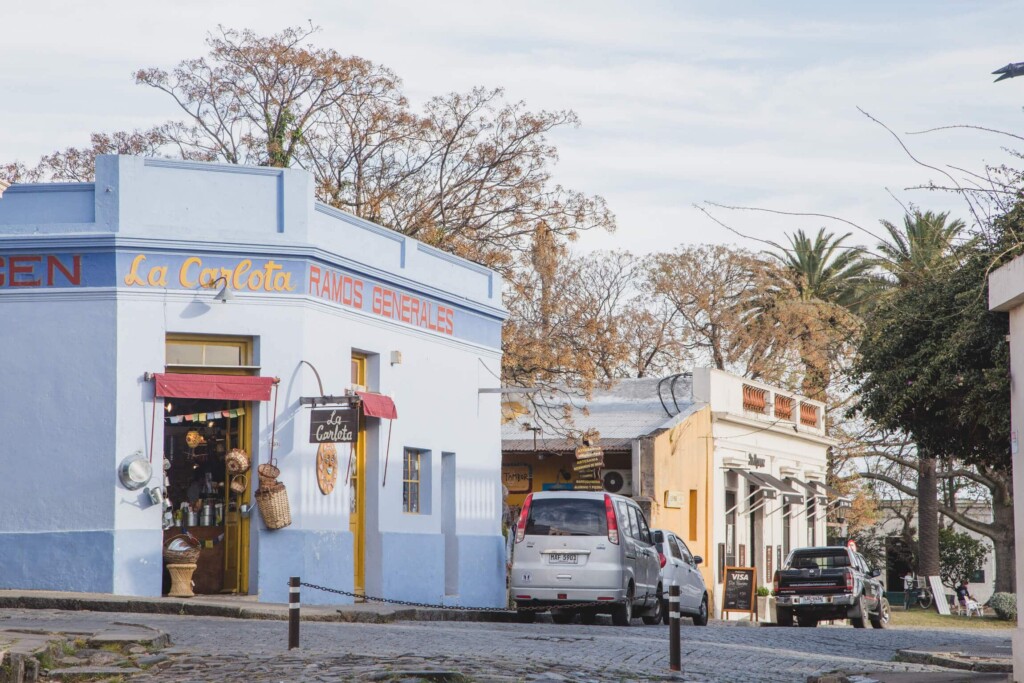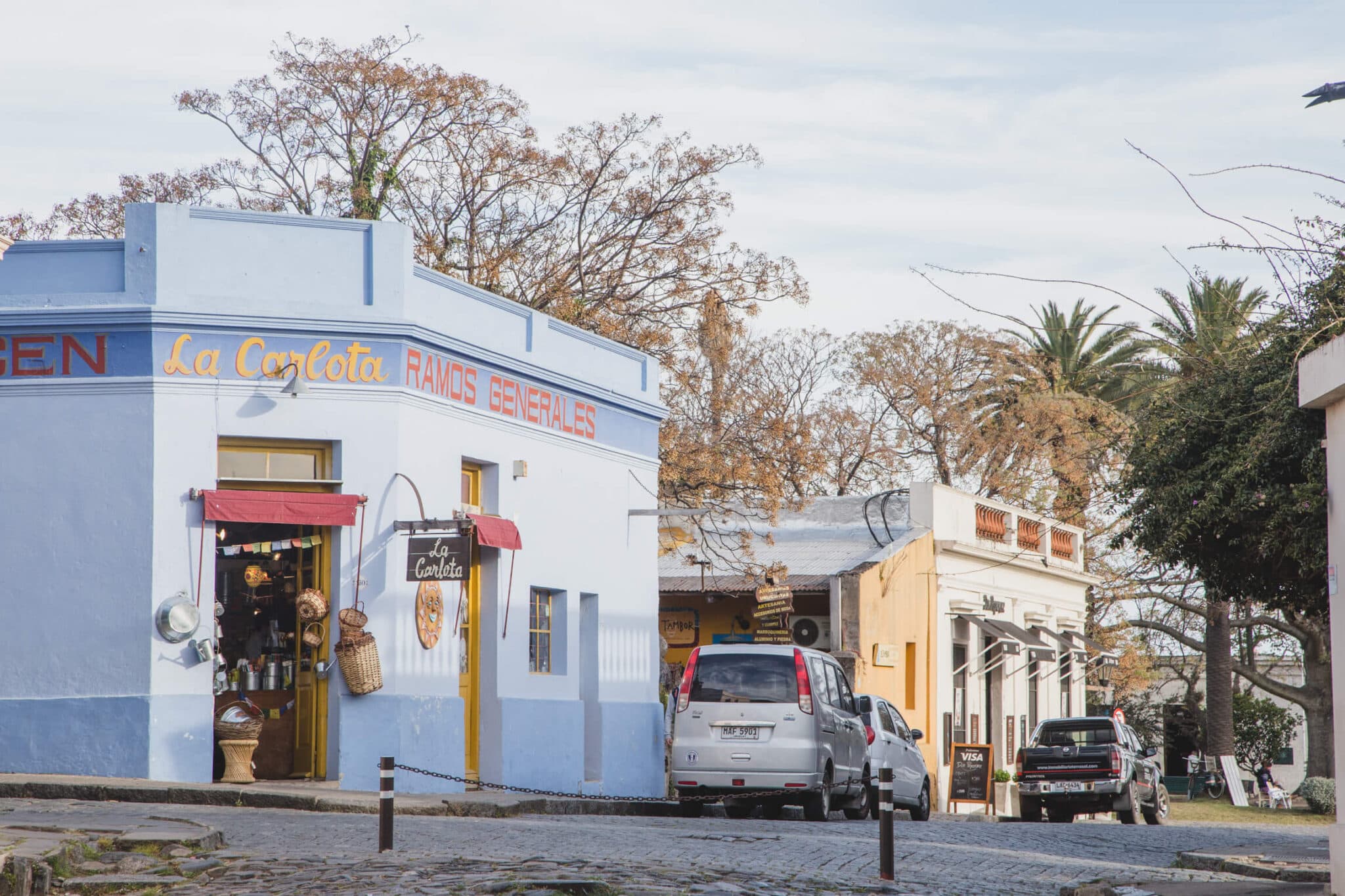 Just across the river, neighboring Uruguay is a great getaway from Buenos Aires.
You can take the ferry to Colonia de Sacramento, Carmelo, or Montevideo and spend a few days in your area of choice.
Montevideo may be a capital city but it is much quieter than bustling Buenos Aires and can be a welcome change of pace.
And while Colonia is one of the most popular day trips from Buenos Aires, I find that day trip destinations are best appreciated overnight, once the hoards depart.
Carmelo, whose ferry departs from Tigre, is surrounded by vineyards where you can taste Uruguay's emblematic tannat.
Once your there, you can rent a car to make a road trip out of it. Uruguay is so small you can jet across to the coast and back easily in a long weekend.
Without a car, stay close to town and relish in the peace of Colonia or Montevideo's culture.
Read more: The Best Things to do in Uruguay
Tigre Delta
📍Distance: 1 hour
🚗 Reachable by train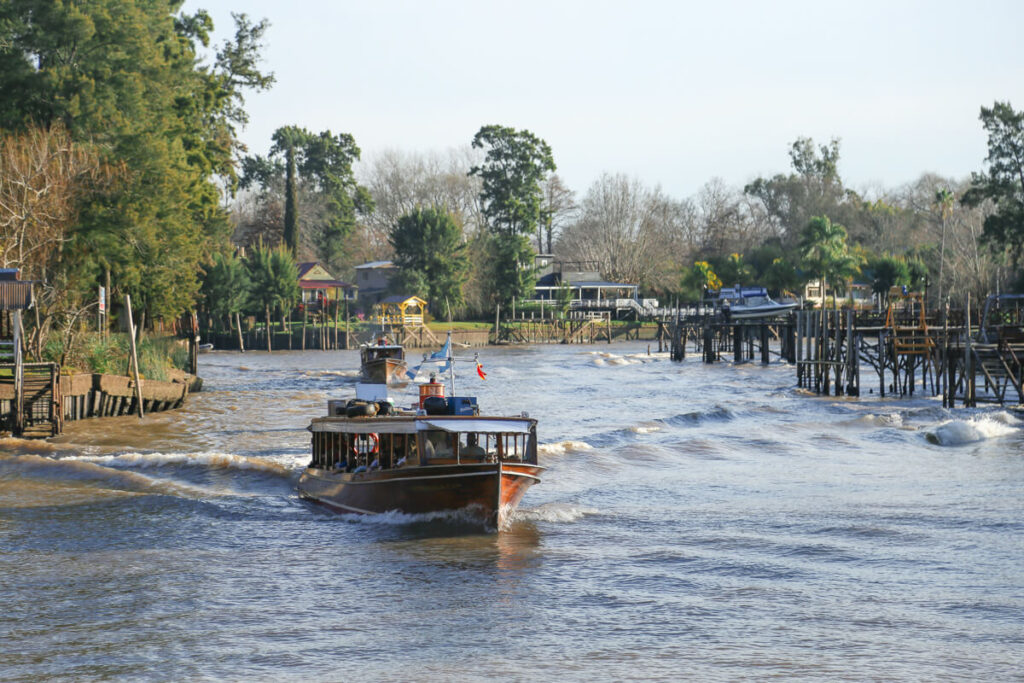 This may be the easiest Buenos Aires weekend trip logistically speaking, being just a short train ride away.
The Tigre Delta is just outside of the city but feels world's apart once you navigate deeper into the canals and leave the port behind you.
Read more: A Complete Guide to Visiting Tigre
Rent a stilted home like this one for a weekend away for the best experience.
Most islands have small shops where you can get the basics but I recommend bringing most of your supplies, like meat and fixings for an asado and, of course, wine.
The best bonus about staying in Tigre is that you can rent the home for just you and your family, but being so close to the city friends can come out for the day for an asado.
Getting around the delta is easy with lanchas interislenas (that operate like city buses) or by hiring a private water taxi.
Chascomús
📍Distance: 2 hours
🚗 Reachable by train or car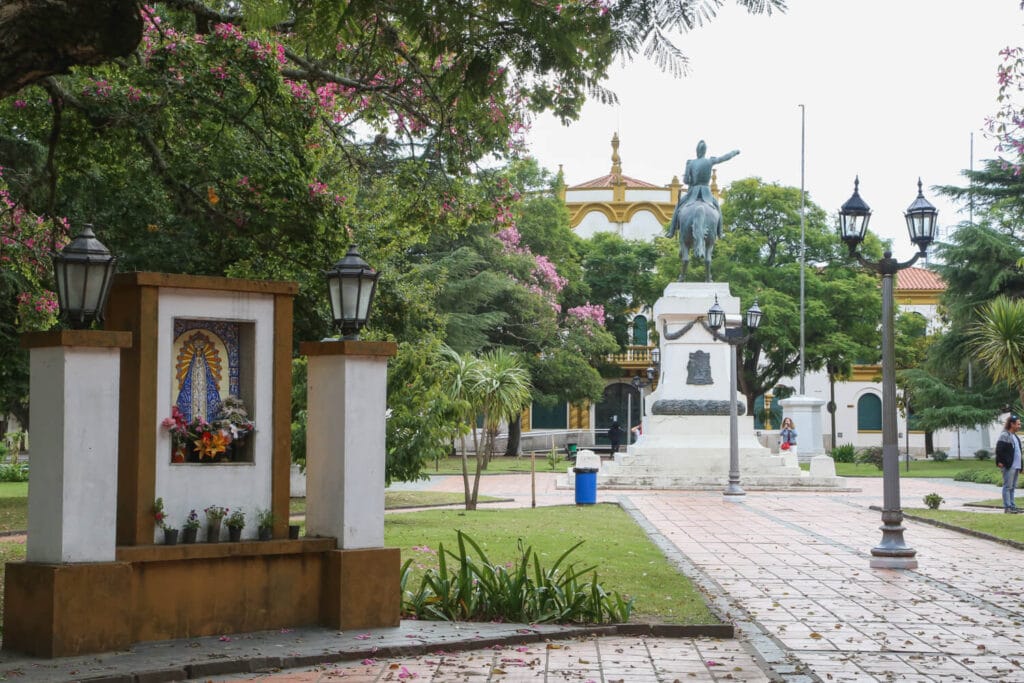 Chascomús is a lovely small town just south of Buenos Aires.
At just 2 hours south of the city it's an easy trip with or without a car.
The town's laguna is the main attraction.
Bring your bike or rent one for the day to ride around the water.
We spent a whole morning doing this, stopping for mate and snacks along the way.
The weekend market is a great option for lunch and souvenirs.
Don't miss the Capilla de los Negros, a rare remaining monument to the country's slaves and their influence on the country.
Short Trips from Buenos Aires
These are just a few of the many, many short trips from Buenos Aires.
If you appreciate small towns, the options are really endless.
So many small towns in the Buenos Aires province have beautiful vacation homes with parrillas waiting for you to move in for the weekend and host afternoon asados.
What's your favorite escape from the city? Let me know in the comments!
Read More about Buenos Aires Escapes
The Best Day Trips from
Argentina Travel Resources