There is no more iconic beach in Argentina than the infamous La Feliz.
Mar del Plata's nickname even translates directly to The Happy.
That said, it took me over a decade of living in nearby Buenos Aires to get myself there. The urban sprawl and beaches so crowded that you can barely see a single grain of sand deterred me.
In January, the peak of the Southern Hemisphere's summer, it feels like the entirety of Argentina descends on the beaches of Mar del Plata.
Daily scenes splash across the morning news of massive throngs of speedo clad vacation-goers enjoying the sweltering sun.
I took one look at that tableau and said a quick and decisive, no, thank you.
But curiosity got the best of me and I visited Mar del Plata this year in the shoulder season of late March (which was MUCH better, crowd-wise).
It turns out, I like Mar del Plata!
It has a very frozen in time feel, as if I was visiting Argentina in the 60's or 70's. It's something you have to see to appreciate.
We only had one day there but we covered a lot of ground (and I hope to return again).
Here are the best things to do in Mar del Plata, whether you visit in January or July, for a day or a week.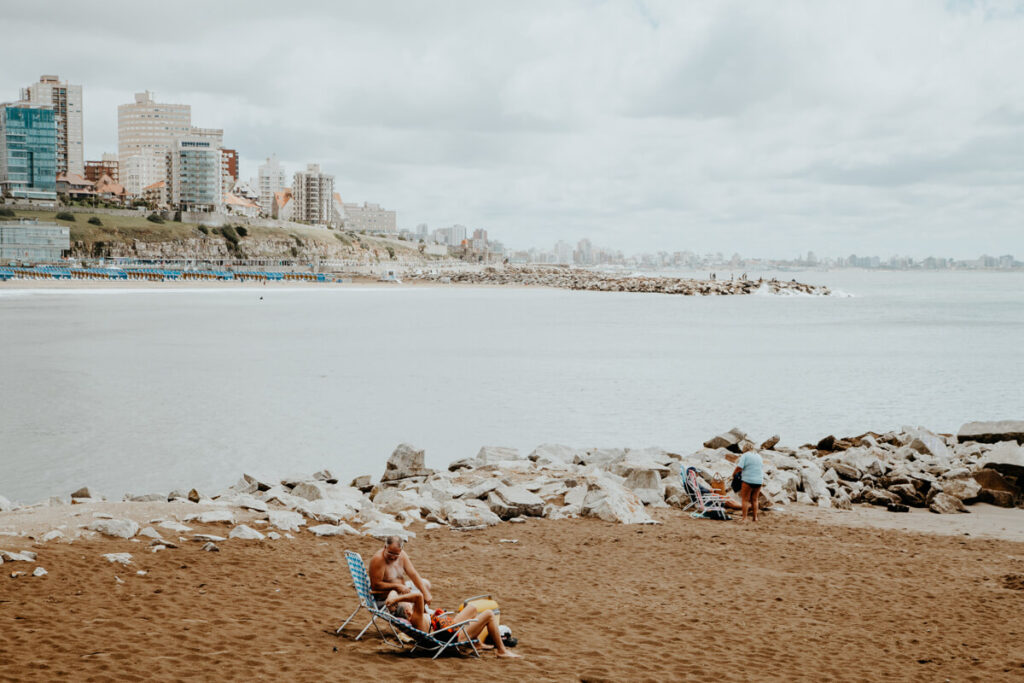 QUICK NOTE: This post contains affiliate links and Sol Salute may receive a commission for purchases made through these links, at no extra cost to you.
The Best Things to do in Mar del Plata
The mass tourism of Mar del Plata is all thanks to Peron. He established union hotels here, making this a resort destination for the working class in the 1940's and 50's.
To this day it remains a major beachside city thanks to Peron's influence nearly a century ago.
Here are the best things to do in Mar del Plata from churros to modern art, with a little mid-century retro thrown in.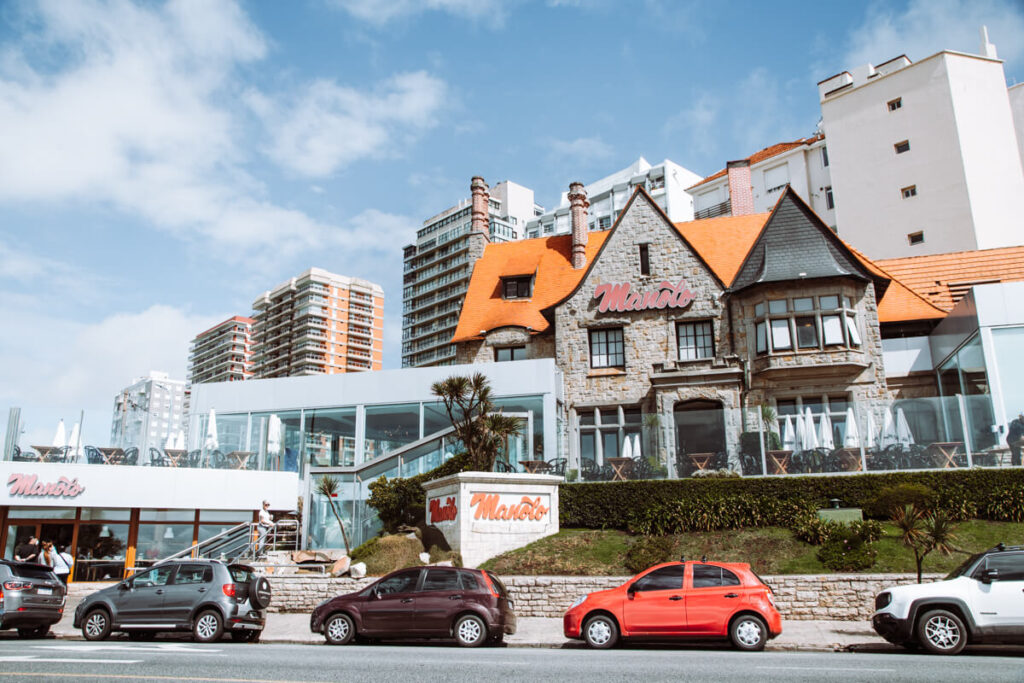 Eat Churros at Manolo
When it comes to what to eat at the beach in Argentina, churros are surprisingly at the top of the list. When in Pinamar and surrounding beaches you'll want to eat El Topo, and if you're in Mar del Plata, find Manolo.
There are multiple locations throughout the city but the best one is the waterfront location by Parque San Martin.
Despite it's massive interior, however, there can often be a line to get a table at any time of the year. So try to visit at an off time.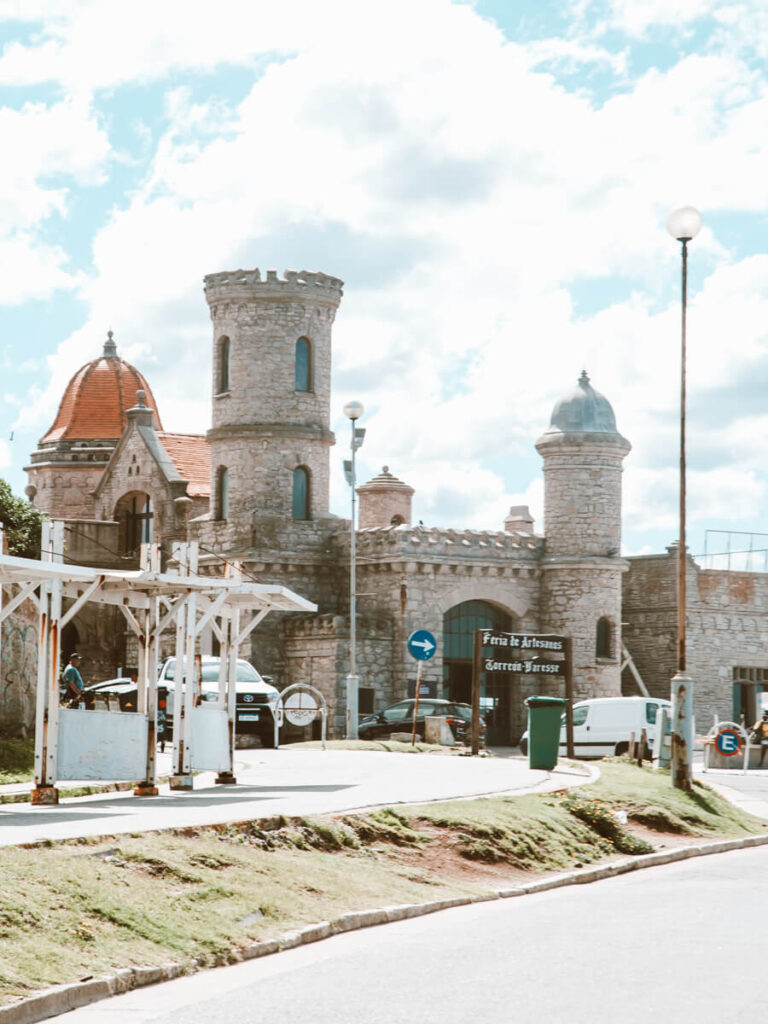 Torreón del Monje
This waterfront tower is emblematic of Mar del Plata yet feels like it should be attached for a modern castle, rather than form part of this modern city.
Ernesto Tornquist donated it to the city in the early 20th century. It was originally called Torre Belvedere.
Today you can have a coffee or lunch on the terrace overlooking the water.
The views are beautiful and the ambience is very nice compared to restaurants on the water by Playa Bristol and the Casino next up on this list, just down the boulevard.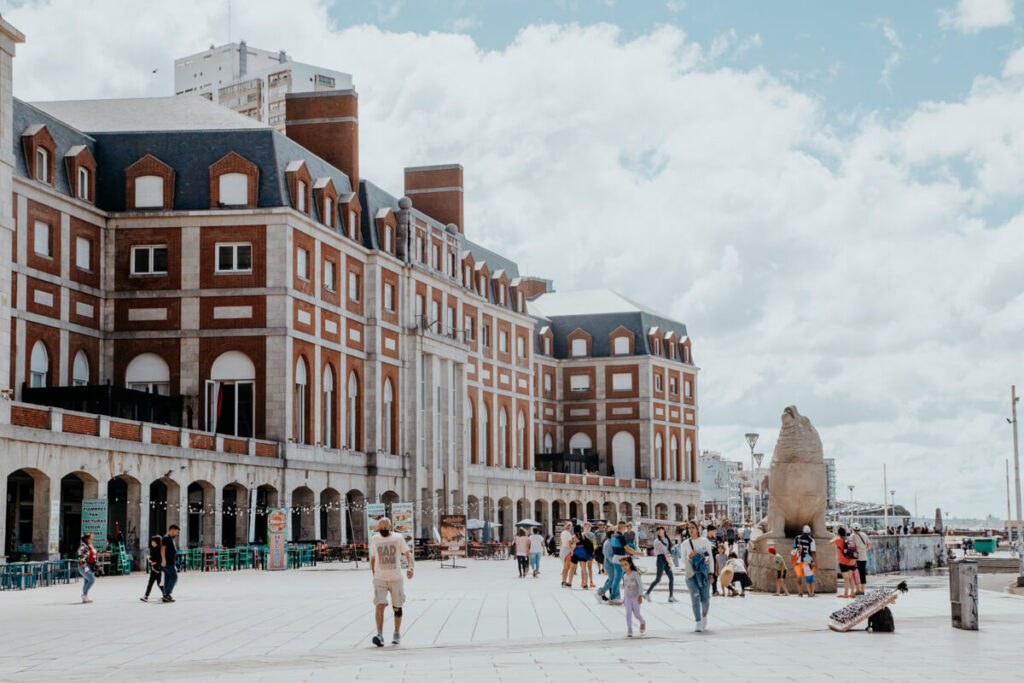 The Casino, Sea Lions, & El Centro
From the Torreon del Monje, keep walking along the beach towards the heart of it all: Playa Bristol and the Casino.
We didn't actually go into the casino but entrance is free if you're curious. The building itself is a Mar del Plata landmark.
There are restaurants (mediocre in quality, but great in authentic vibes) in the gallery here overlooking the beach.
Take pictures with the two massive sea lion statues flanking the beach and grab a spot on the sand (unless you're visiting in January, when you'll unlikely be able to find any sand under the throngs of sunbathers).
If you'd prefer to keep walking, continue 7 blocks inland to La Catedral basílica de los Santos Pedro y Cecilia which dates back to 1905.
ROUTE TIP: For a complete walk in downtown Mar del Plata, start at Torreon del Monje and end at the Cathedral. You can grab churros at Manolo on the way or end with a traditional fishy meal at the Club de Pesca.
Eat Seafood at Club de Pesca
This is one traditional thing to do in Mar del Plata that we failed to squeeze into our tight day there.
This fisherman's club sits at the end of a dock over the water. Above it towers a larger than life Quilmes sign that has been there since 2002 that somehow adds to the vibe, rather than detracts. Before that it was a
The club was founded in 1927 and the city has evolved around it ever since.
Go for a meal here to see an original piece of Mar del Plata's history.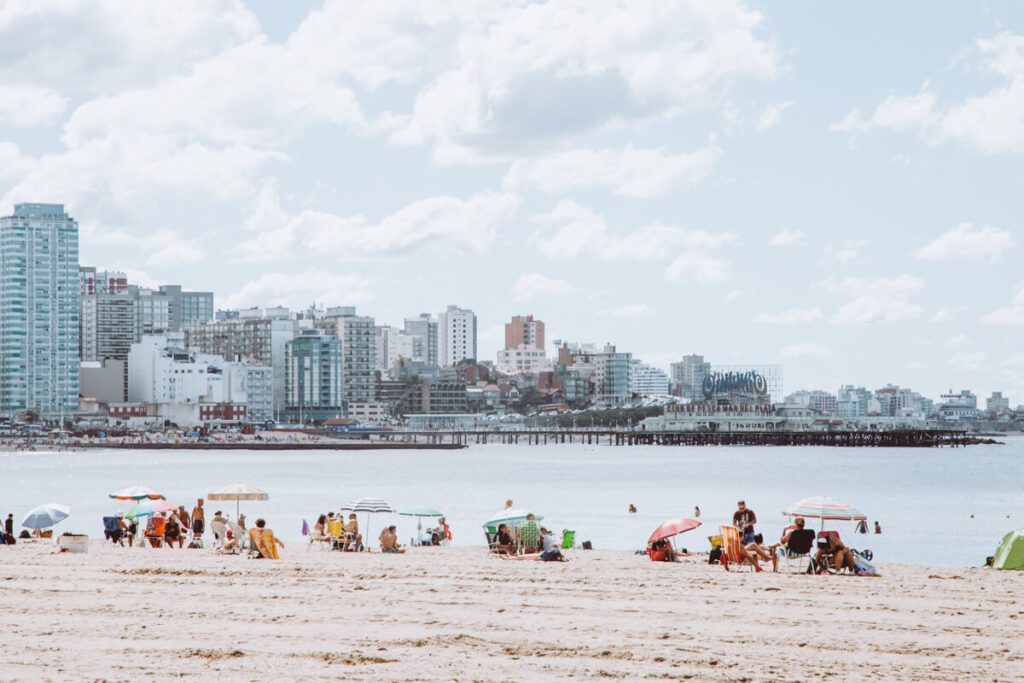 Go to the Beach
The top thing to do in Mar del Plata is to take advantage of its many beaches and you have plenty to choose from.
Playa Bristol is right in the heart of the city center in front of the casino.
Punta Mogotes towards the house is a bit more top, as the Argentines would say. It's a complex of 24 "balnearios", these clubs have everything from volleyball to restaurants to fill your day at the beach.
As you head further south you'll find more beaches that are popular with the younger crowds and make up the more elite (for lack of a better word).
Further south, leaving MDP behind entirely, you'll find the cliffside surfer's paradise of Chapadmalal (where we based ourselves this summer).
Other beaches include the beautiful Playa Varese, las Playas de La Perla, or the calmer beaches on the northern side of the city.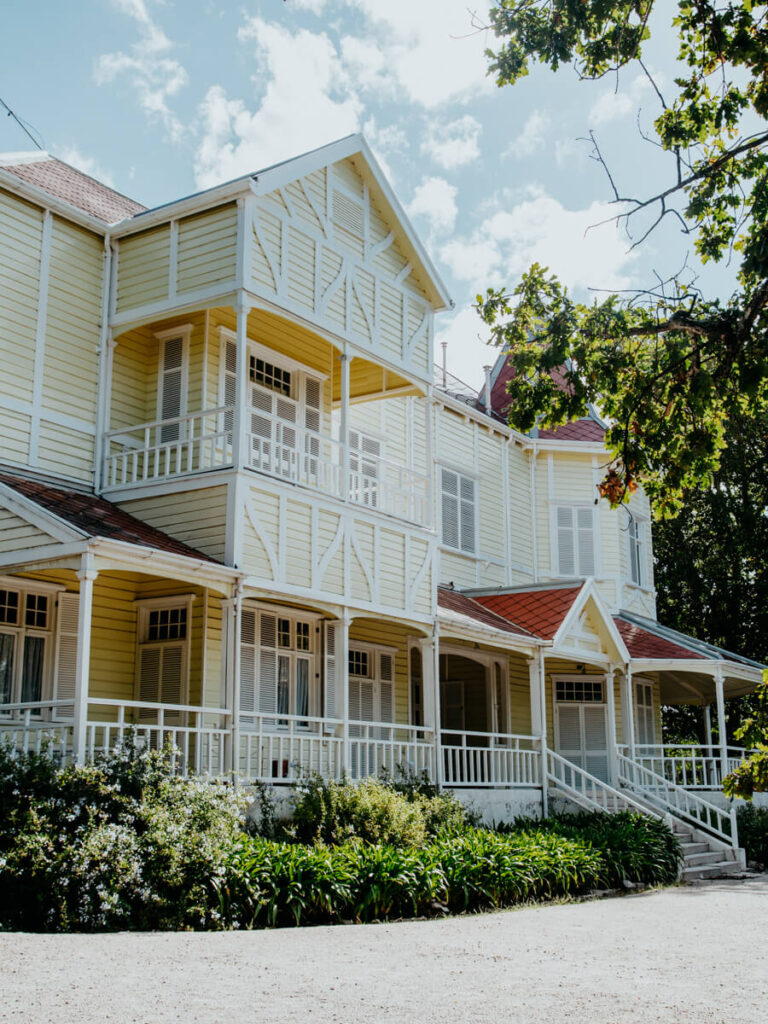 Villa Victoria
This mansion in residential Mar del Plata was the summer home of the high-society Ocampo family.
Victoria Ocampo, Argentine writer and intellectual, inherited the home and eventually donated it UNESCO in 1973.
The museum is open in the afternoon from Wednesday through Sunday with hours varying depending on the season (either from 1 or 2 in the afternoon until 7 pm).
The gardens that surround the large wooden home are gorgeous. When we visited there was a small café in the front gardens, the perfect spot to enjoy a cup of tea.
The Casa Sobre El Arroyo
This house, also referred to as the Casa Puente (Bridge House), was designed by Amancio Williams for his father, musician and composer Alberto Williams.
My husband is an architect and we really wanted to see this house. Unfortunately, it was completely covered by overgrowth and under repairs so we couldn't see a thing from the road.
The good news is that it is being restored so hopefully the museum itself will reopen in the near future, keep up to date on their Facebook page.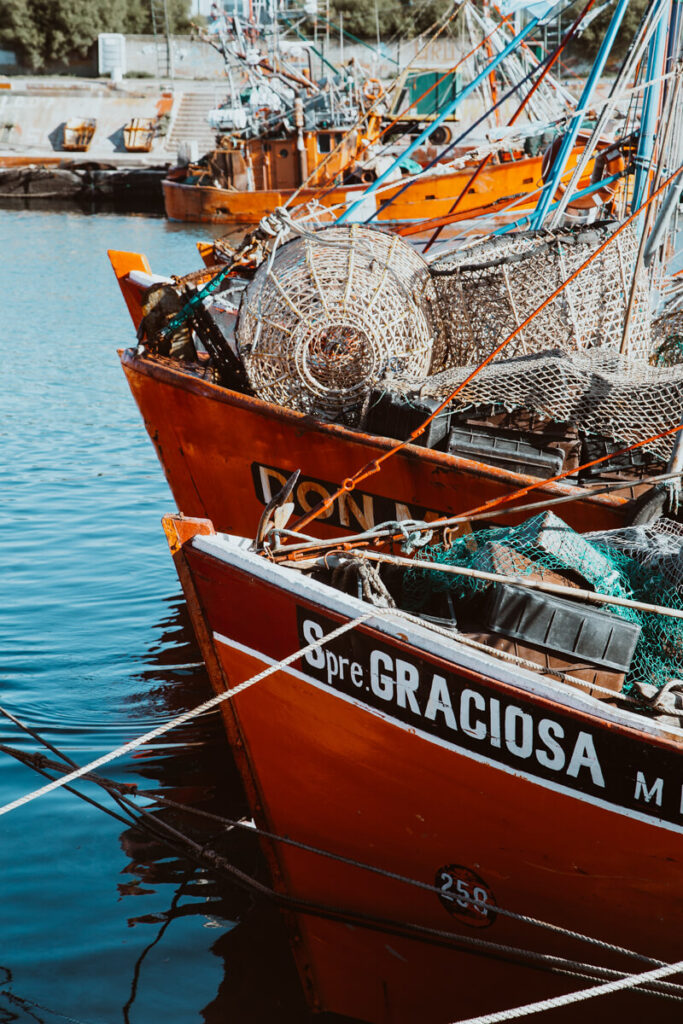 Gawk at the Sea Lions at the Port
Seeing the bulk of sea lions at the port was without a doubt my favorite thing in Mar del Plata.
To find it just type in Puerto de Mar del Plata into Google Maps, it's on the southern side of the city and you'll know you're there the second you open the door to your car and get hit in the face with the fresh aroma of fish (not my favorite aroma).
There is a fish market where you can pick up affordable fish to grill up at your beach rental or canned fish to bring back as a souvenir.
Walk to the wharf to see the massive colony of sea lions lounging on the docks.
Museo MAR
This is the Museo de Arte Contemporaneo but is better known as the Museo MAR.
Adorning the front of the museum is a massive sea lion, a modern version of the pair in front of the casino. The exterior of this sea lion, however, is covered in alfajor wrappers from Havanna (originally from Mar del Plata) by quirky and infamous artist, Marta Minujin.
It's open Tuesdays through Sundays from 13h to 19h, but hours can often change so confirm on their social media pages.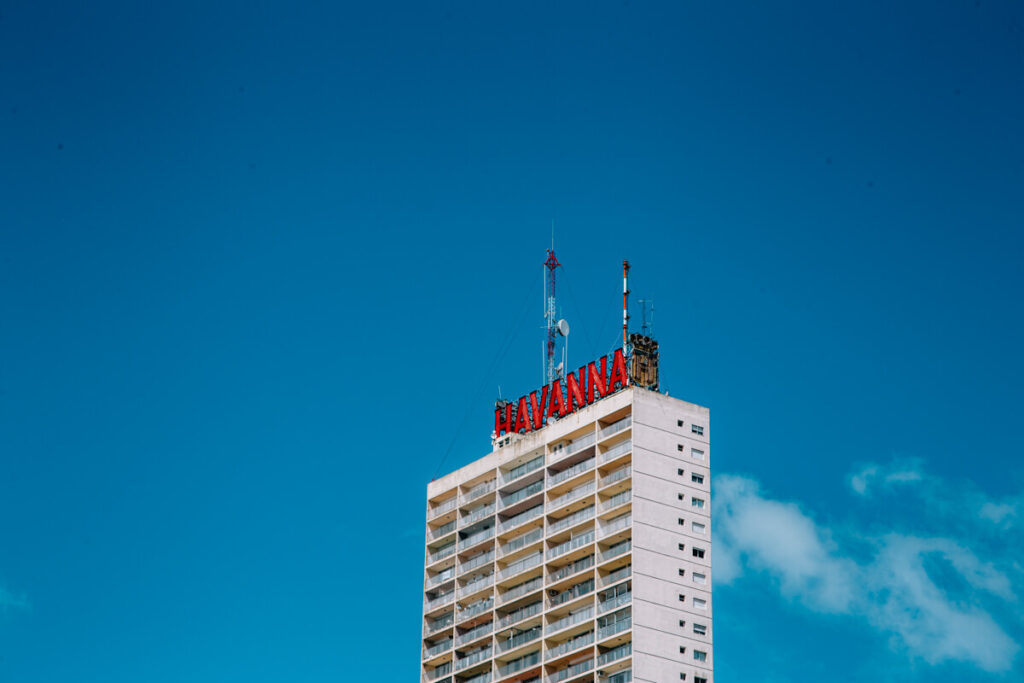 Where to Stay in Mar del Plata
Being a seaside resort city there is no shortage on hotels in Mar del Plata for any and all budgets.
For those on a budget, I recommend renting an apartment so you can prepare your own breakfasts and picnics for the beach and generally make yourself at home.
Booking is the most common site for booking hotels in Argentina and for MDP there are a lot of vacation apartments available.
You can meet in the middle with an apart hotel like this one right on the beach. It blends the best of both worlds, giving you both the facilities of an apartment and the amenities and service of a hotel.
If you want to treat yourself, the Sainte Jeanne Hotel is a beautiful option right by Varese Beach.
And if you want to stay Mar del Plata adjacent without actually being in the city, I highly recommend staying in nearby Chapadmalal. This small village just south of the city is peaceful and jaw-droppingly beautiful.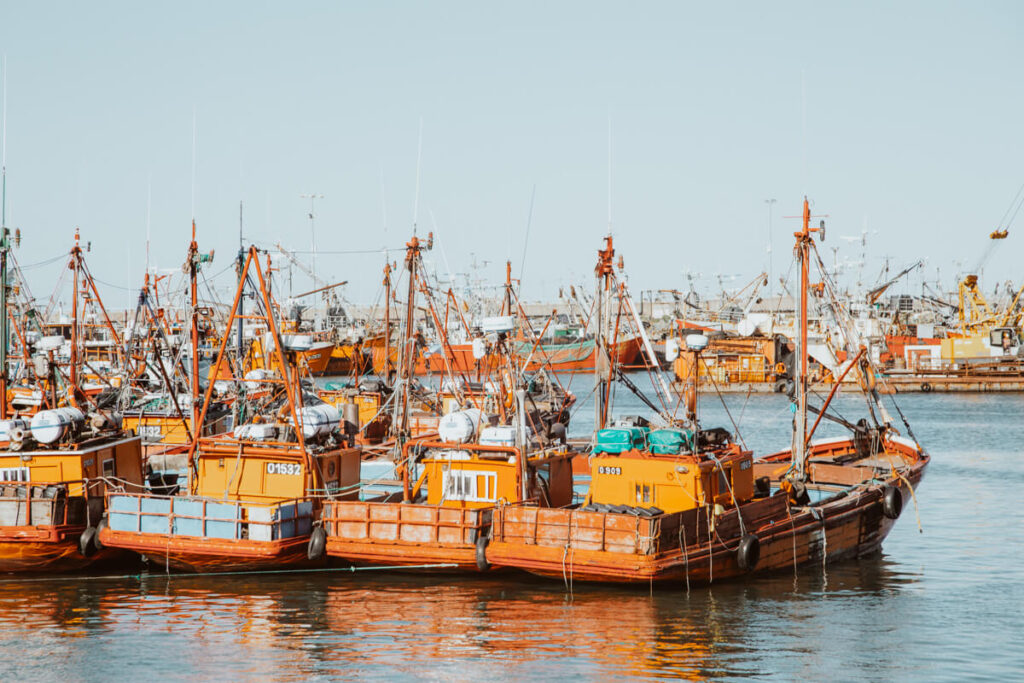 How to Get to Mar del Plata
You can pick your poison on how to get to Mar del Plata as there are a number of options: road trip with your own car, bus, plane, and even train.
By car from Buenos Aires, the drive is around 5-6 hours via Ruta 2 and is an easy if not boring drive. Set your Google Maps to alert you to traffic cameras on the route as this area is notoriously a speed trap.
You can also fly as there is an airport just outside the city but between the amount of time you need to dedicate to arriving at the airport it hardly seems worth it to me.
Instead I'd either book a long distance bus, which can be surprisingly comfortable here in Argentina. Check Plataforma 10 for prices and hours.
The ride is 5 hours. For maximum comfort, book a cama seat, which lies back a full 180 degrees or a semicama, which will recline 160 degrees.
The train is an excellent alternative and takes 6 hours. It departs from Estacion Constitucion in Buenos Aires. Check up to date hours and prices here.
Read More about Argentina
Pin It For Later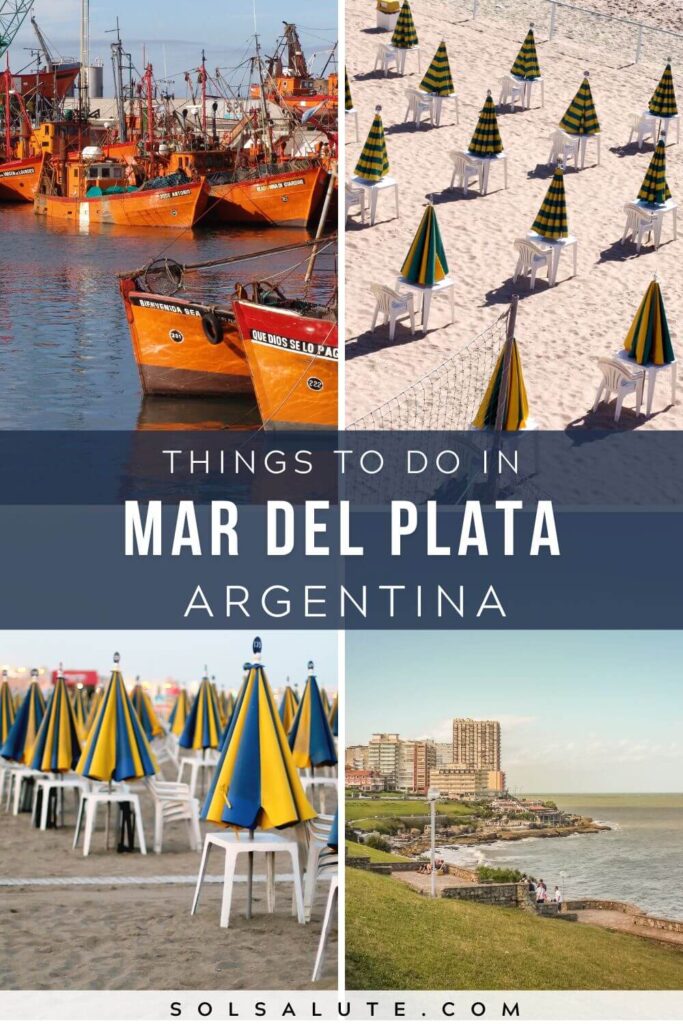 Argentina Travel Resources