Tandil has been on my Buenos Aires getaway wish list for years now, for one reason and one reason only…
Salami.
Salamis and dried cured meats from Tandil are the best the country.
And while it's all I knew about before going (one track mind, I tell you), there's a lot more to do in Tandil than just gorge on charcuterie.
The rolling hills offer treks and vistas as well as a well-preserved historic center.
This small city in the province in Buenos Aires makes for a perfect long weekend from Buenos Aires city and is ideal for families.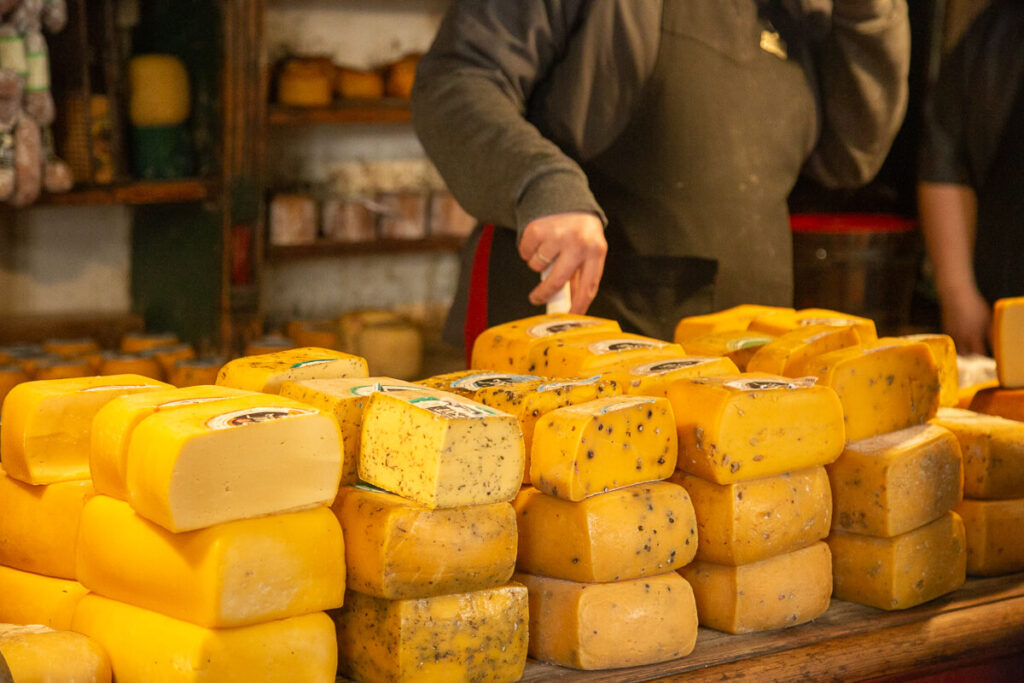 QUICK NOTE: This post contains affiliate links and Sol Salute may receive a commission for purchases made through these links, at no extra cost to you.
Tandil, Argentina: Complete Travel Guide
Tandil was founded by Basque and Italian immigrants in 1823.
Attacks by the native populations scared most settlers away until it was officially declared a city in 1895.
Tandil is a small city that feels like a sleepy town, settled among rolling hills (or sierras).
And surrounding those sierras that surround Tandil are miles and miles of flat pastures and farmland.
Dairy farms, called tambos, contribute to Tandil's famous salami, cured meats, and cheeses, using methods brought by the original Basque and Italian settlers.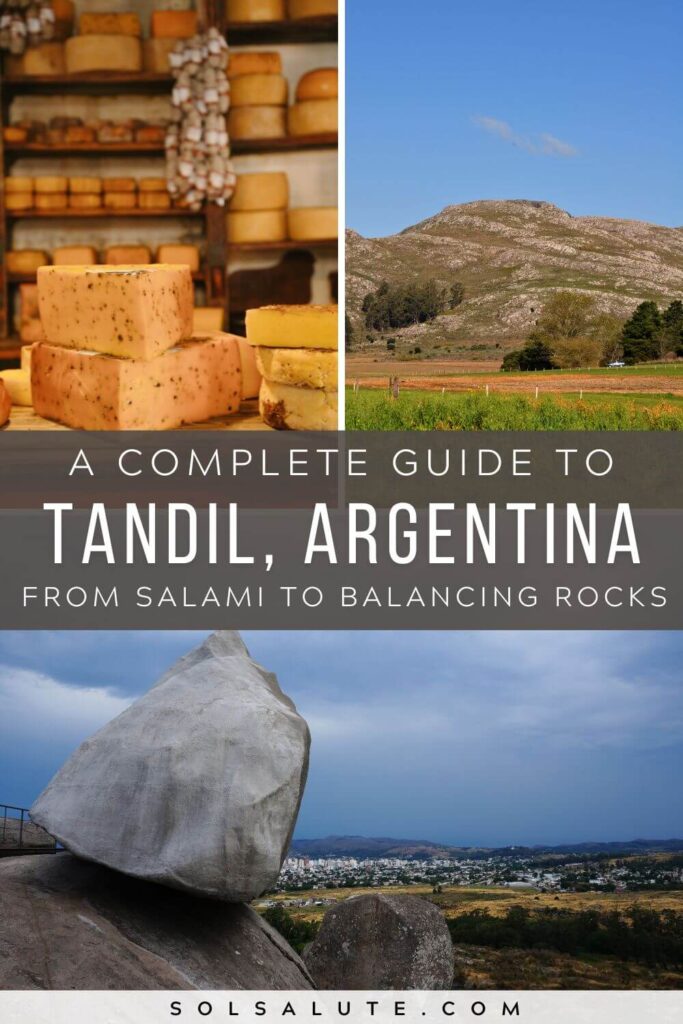 How to get to Tandil
Tandil is 305 kilometers (190 miles for you fellow yankees) from Buenos Aires.
In practical terms, it is about a 5 hour drive south.
I highly recommend driving your own car, you can check rental rates here.
The drive is fairly easy, starting on Ruta 3 where you'll share the road with a lot of long haul truckers.
When you connect onto Ruta 30 it's nothing but you and pastures all the way to Tandil.
Getting around Tandil once you're there is infinitely easier if you have your own car and the most beautiful accommodation are cabins in the outskirts of town.
Metered Parking – Note that the parking in downtown Tandil is now metered. Locals have a designated card to pay the meters, tourists can pay in Kioscos (convenience stores) in town. Tell them how many hours and they'll give you a receipt to put on your dash, restaurants may also be able to do this for you if you're dining there and need parking.
If you can't or don't want to drive, you can take the bus to Tandil from Buenos Aires.
Check bus schedules on Busbud or on Plataforma10.
Take note of the station your bus leaves Buenos Aires from. Retiro is the most convenient. I wouldn't leave out of Liniers or Dellepiane, especially late at night.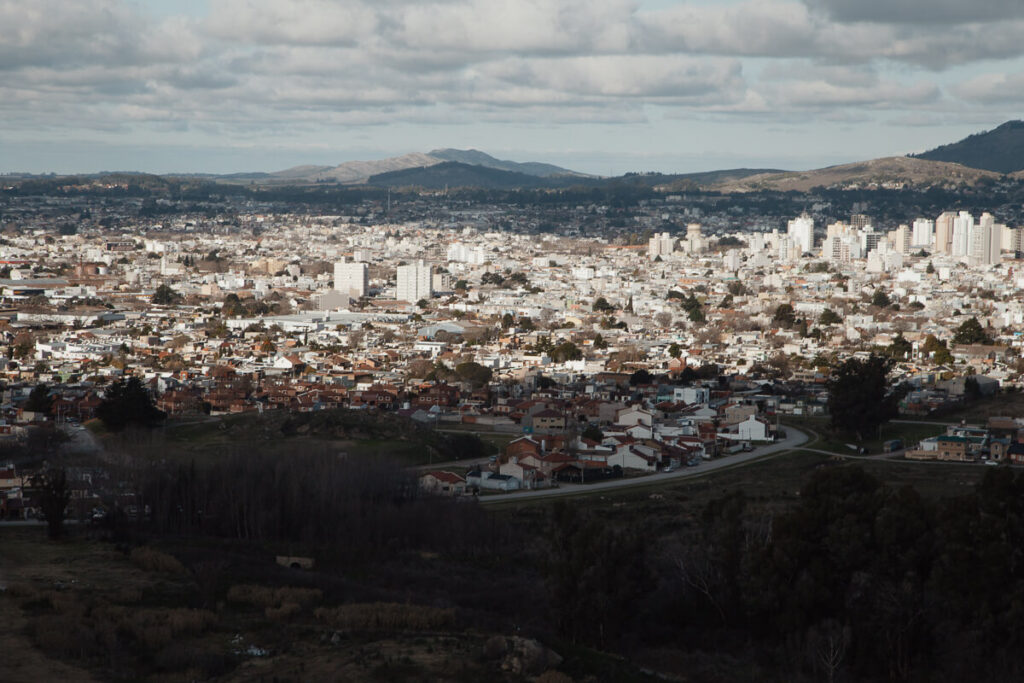 Things to do in Tandil, Argentina
Salami, sierras, and fresh air are among the best things to do in Tandil.
This small ciudad bonarense is the perfect city escape from Buenos Aires.
Try a Picada at Epoca de Quesos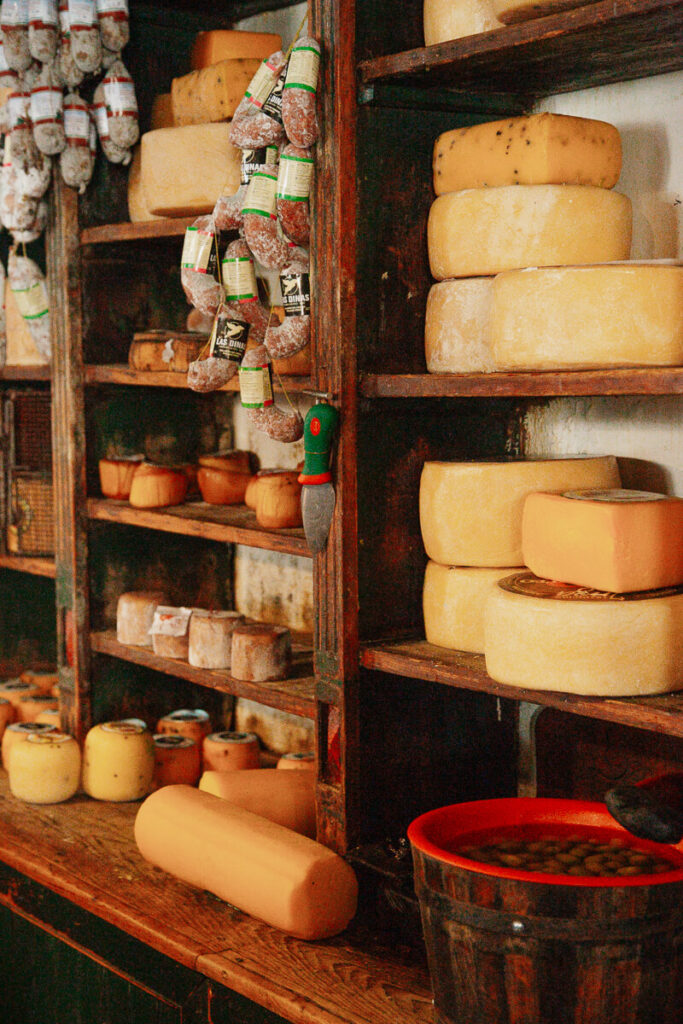 Picada is the name for a charcuterie platter here in Argentina.
Of all the popular foods in Argentina, I think picadas don't get the attention they deserve.
Epoca de Quesos is a family run delicatessen and restaurant in the historic center.
Teresa Inza opened the shop in 1990.
The daughter of a self-made Tambero (dairy farmer), she used her expertise to not only found the best restaurant in town but to also transform the city's cheese production.
She influenced many dairy farmers to infuse different spices and flavors into their cheeses and I think we all owe her a big thank you.
Today her children run Epoca de Quesos, keeping the family tradition alive.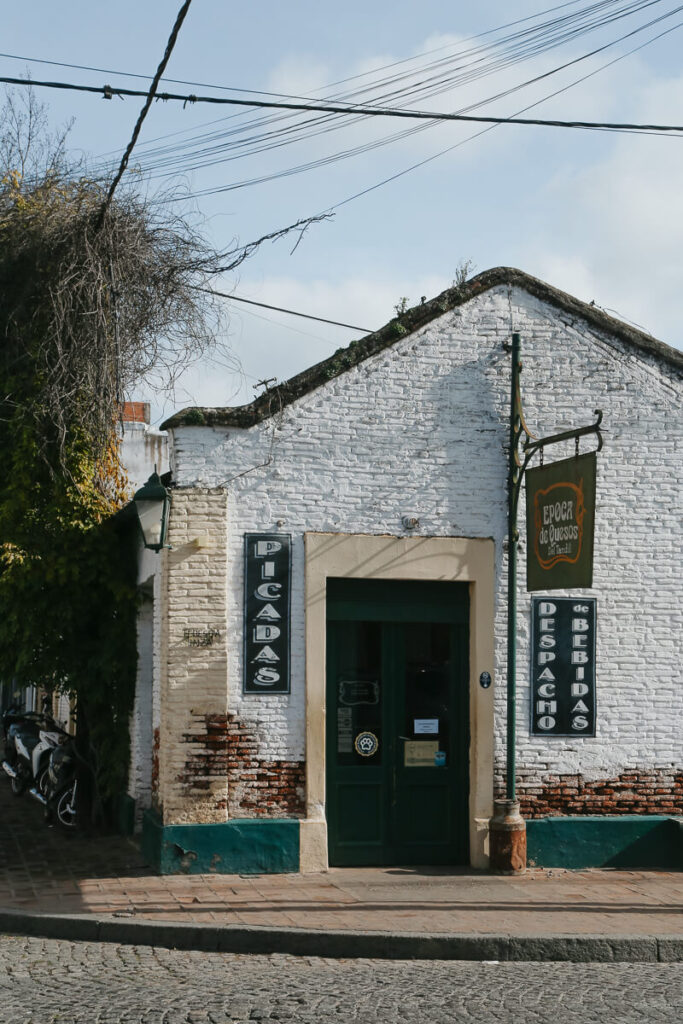 How to visit Epoca de Quesos – Go early. They don't work with reservations and it gets crowded.
Go right at noon for lunch and you'll have time to explore all the nooks and crannies that are overflowing with history and all the vibes.
Order a picada, which comes in the form of a pile of cheese, ham, salami, and pickled vegetables.
They open early at 9 am if you want to pick up some cheeses and meats to take home. This is a great time to go for photos if you want to avoid the crowds.
Try all the Embutidos & Chacinados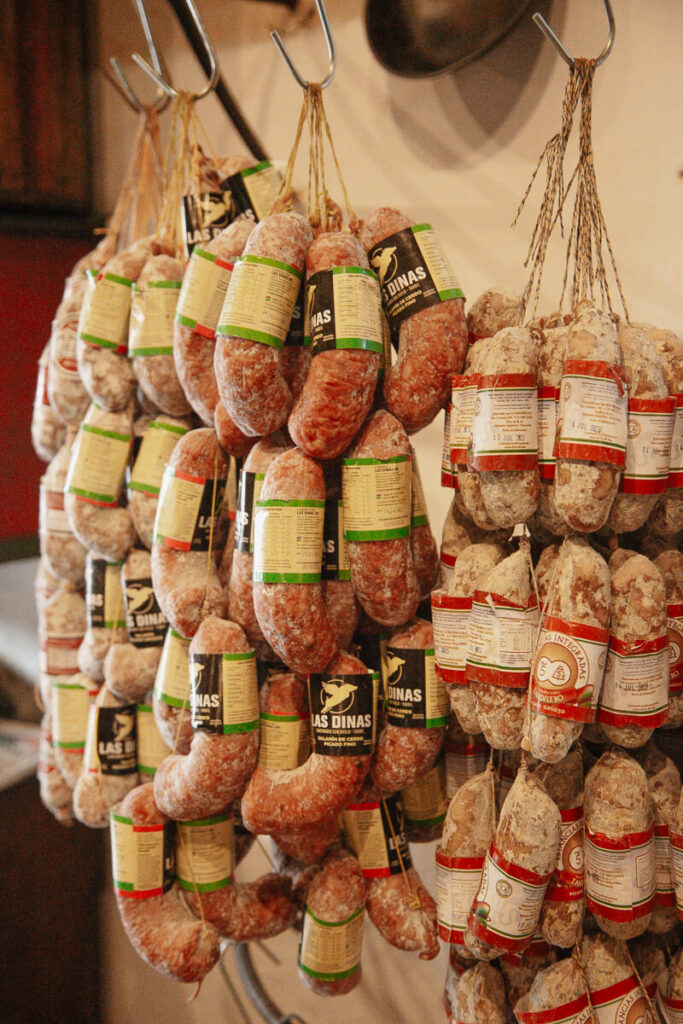 If you're in Tandil, try all the salami you can stomach… lomo ahumado, hams, cheese.
Treat yourself.
Las Dinas Chacinados can't be missed. They have a few shops in the area, one downtown and another at their cabins outside town.
They let me try a few things when I couldn't make up my mind and I was a big fan of the salami made with wine and garlic!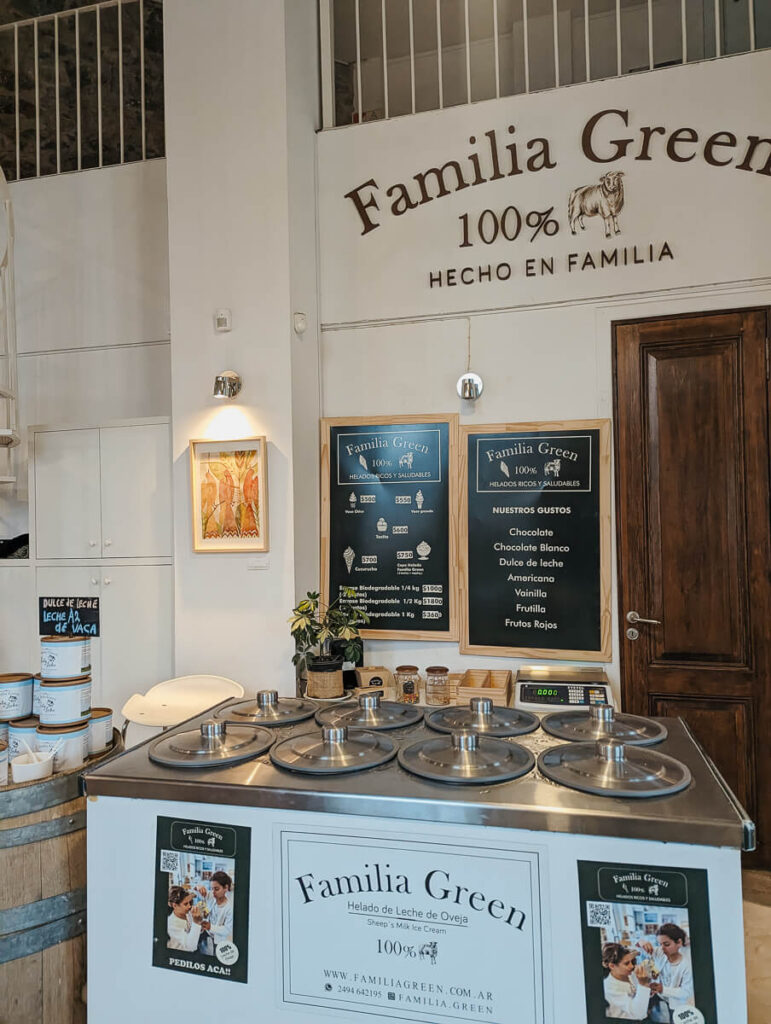 Familia Green has a beautiful restaurant in town and is known for their cheeses and ice cream produced from sheep's milk.
Apparently, production with sheep's milk is seasonal and when we went (in winter) it wasn't available.
In this case, they use cow's milk but follow the same procedures to keep quality and flavors as close to the original as possible.
The space itself is beautiful! Great for a coffee or spot to work for the afternoon, even.
La Piedra Movediza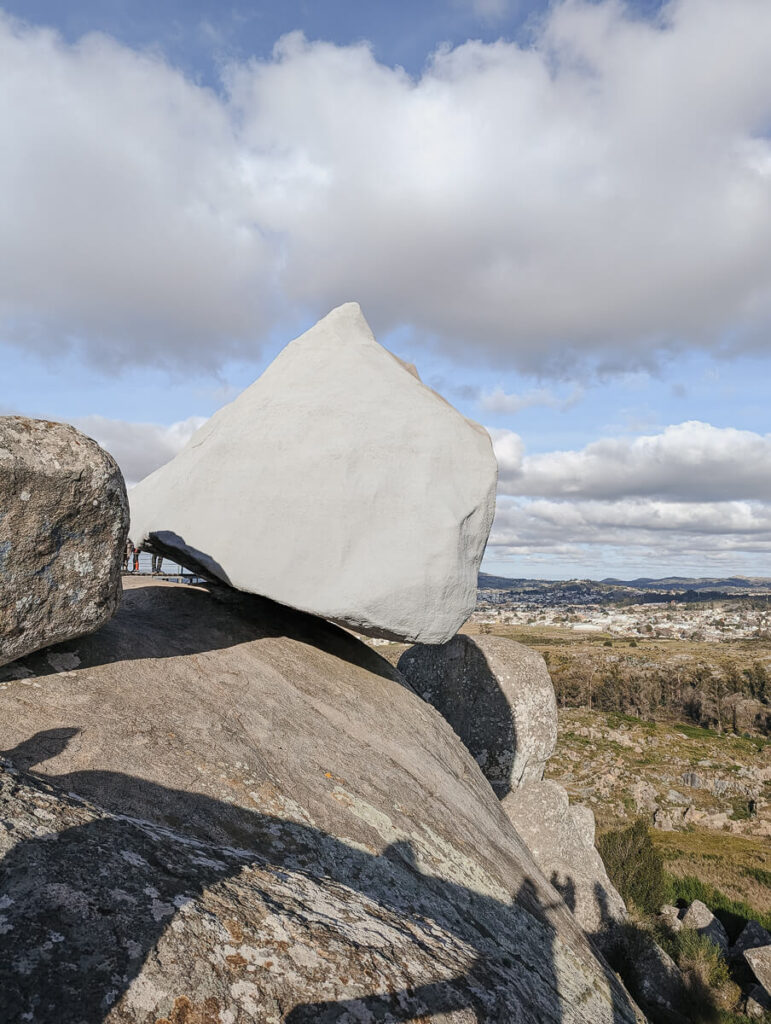 La Piedra Movediza, which translates to Wobbly Rock, is a quirkly emblem of Tandil.
The original boulder was 300 tons of granite.
It balanced precariously at the top of the hill, wobbling from side to side. In 1912, it fell and broke into 3 pieces. You can still see them at the base of the hill.
In 2007, President Nestor Kirchner donated a replica of the original stone, because WHY NOT.
The replica was balanced in the exact spot as the original and you can view it today.
It's a short but steep climb to the top so wear comfortable shoes.
The views from the top are gorgeous and worth the short trek (if the fake rock doesn't do it for you).
Cerro El Centinela
What's at the top of El Centinela?
That's right, another precariously balanced boulder.
Except this one remains standing and the entire complex has a lot to offer.
A beautiful walking path or chairlift to the top, activities like zip lines, horseback rides, mountain biking, and more.
Read more about the Complejo Cerro El Centinela here to plan your visit.
Dique del Fuerte
This lake as formed by a damn on the Langueyú River on the edge of town.
You can rent boats on the water or just enjoy the green space surrounding the shore.
It's very popular with locals, especially on the weekends.
If you have kids, visit the Parque Soñado de los Niños, a park filled with playgrounds and slides galore. It was our toddler's personal paradise.
Visiting in summer? There's also a water park called Balneario del Sol.
Parque Independencia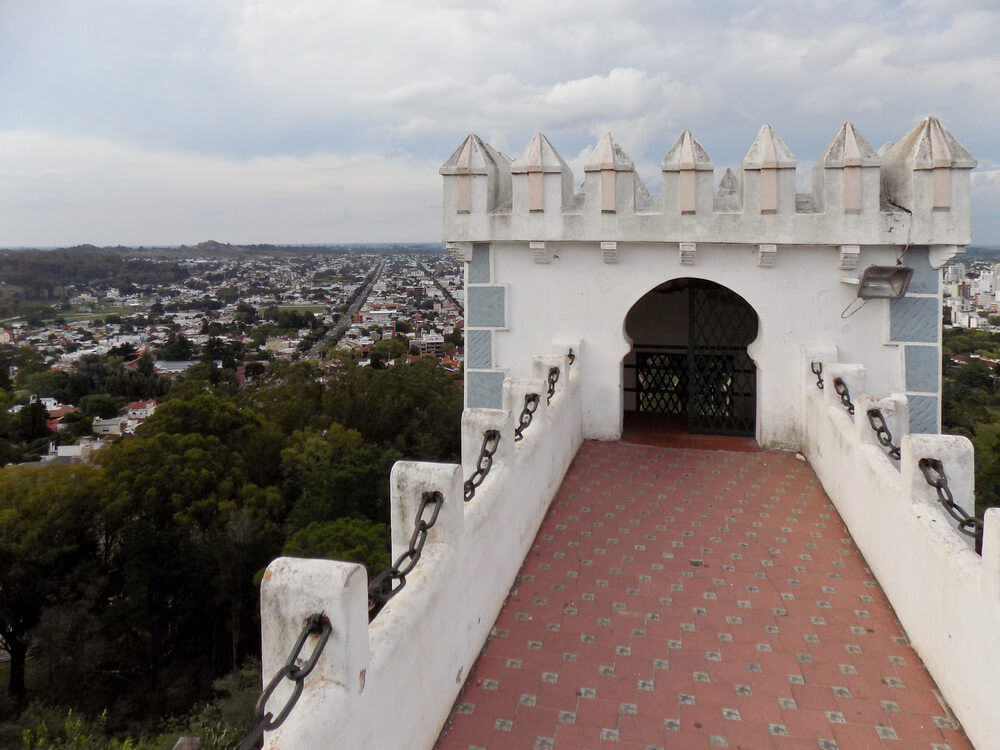 Yet another beautiful park in Tandil, Parque Independencia is just 10 blocks from downtown but on the outskirts it offers some excellent views (great for sunset).
The Castillo Morisco stands as the main entrance, not far from the Dique del Fuerte, you could easily combine the two activities.
Cristo de las Sierras
Tandil is very devout, so it should surprise no one that there's yet another Christ statue on a hill (especially in a town so famous for its hills).
It's on the same side of town as La Casacada, a short hike to a beautiful waterfall, in case you want to make the short drive a little more worth your time.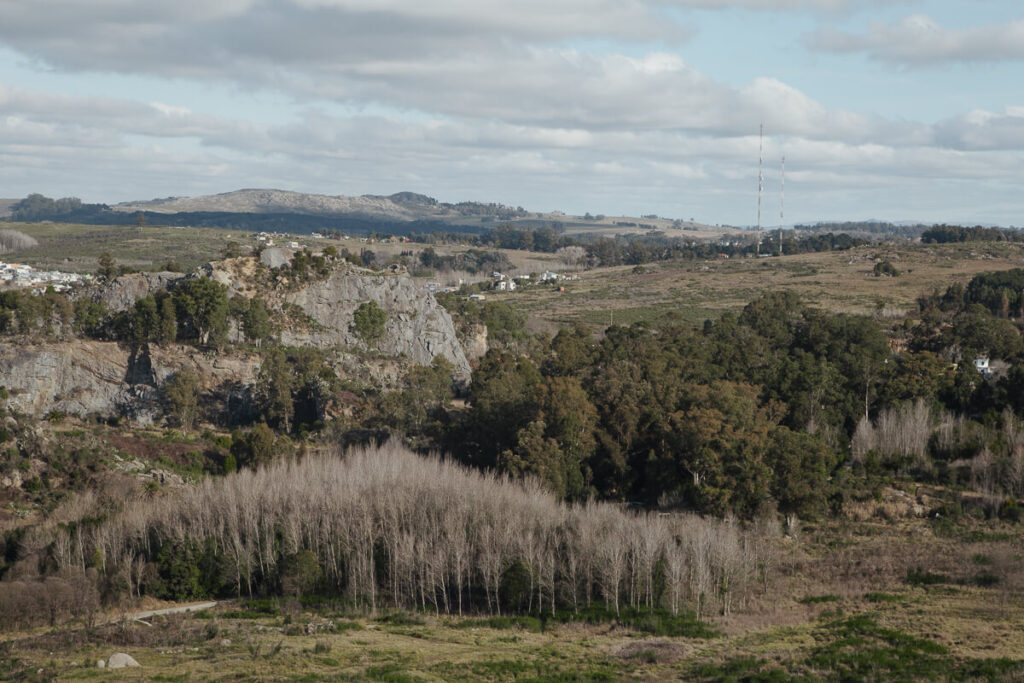 Where to stay in Tandil
I recommend renting a cabin or house outside of the city to take full advantage of the beautiful surroundings.
Valle de los Ciervos | This is a complex of cabins that looked great for families, I'd love to stay here with the kids on a future visit.
Cabañas Las Dinas | Another complex of cabins owned by Chacinados Dinas (some of the best salami and hams in town). Pick up your own charcuterie in the reception, you can't beat that kind of convenience. There's a playground and pool for the kids, too.
Estancia Ave Maria | Luxury | Ave Maria is best for couples or anyone wanting to spoil themselves. Rooms are impeccably decorated and the properties gardens offer a beautiful city escape.
If you don't have a car or are on a budget, there are a lot of options in town.
This time we stayed in town because it was such just a quick trip and we needed to keep costs down.
We rented a small apartment from Girasoles Sierras.
The space was basic but very comfortable and the hosts were very kind and helpful with tips for exploring the area.
Departamentos Arco Iris is another great budget option. I didn't rent from him because he didn't have any availability but the owner was very, very helpful.
Argentina Travel Resources