Historic small towns dot the landscape that surrounds Buenos Aires.
These pueblos turisticos are remnants of long-gone railway lines.
Nowadays, these previously forgotten towns and their train stations are being revived into popular weekend tourist destinations.
And of these towns, Carlos Keen is one of the most popular among locals.
This post is all about how to help you visit Carlos Keen, Argentina like a local for a unique Buenos Aires day trip.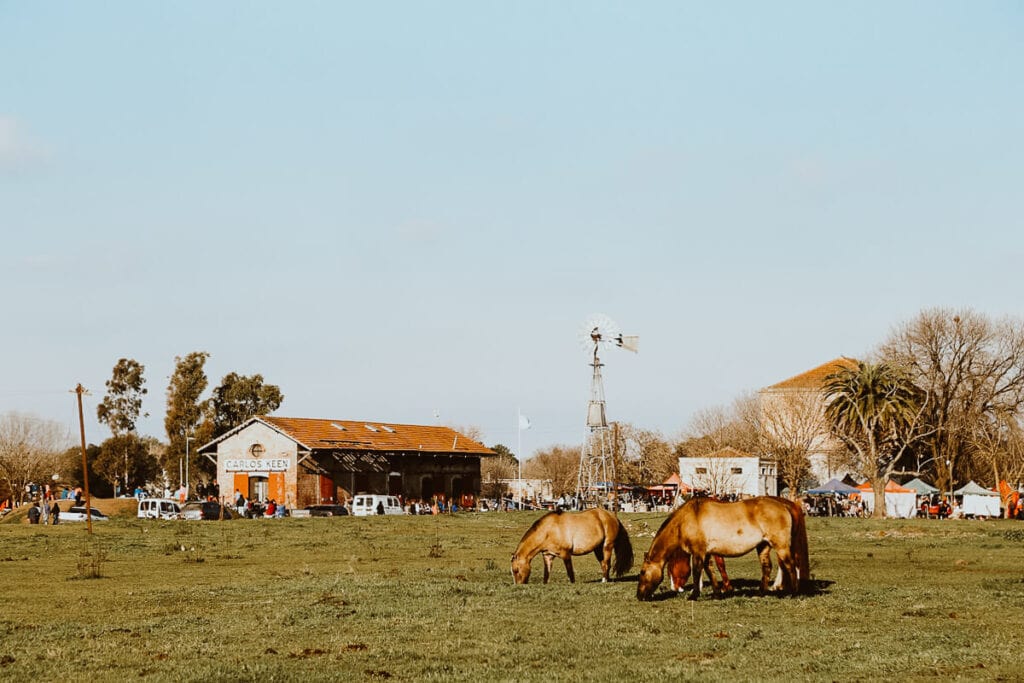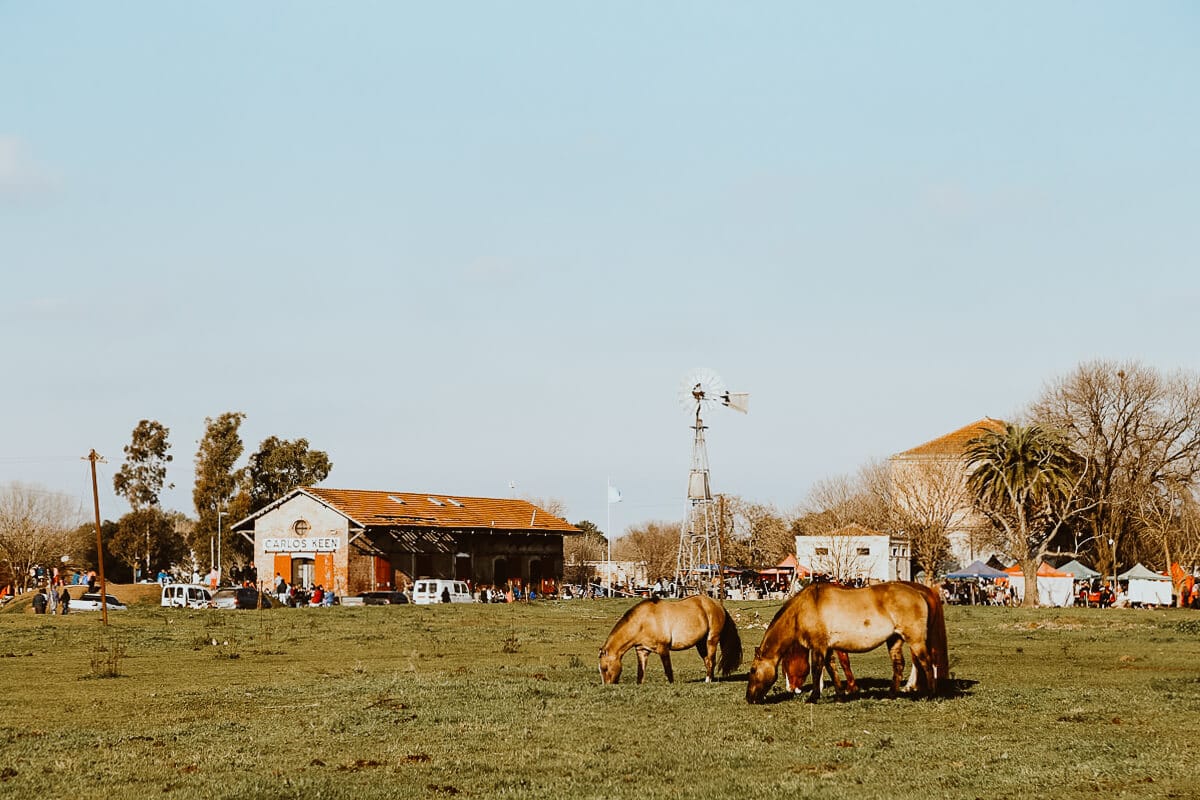 QUICK NOTE: This post contains affiliate links and Sol Salute may receive a commission for purchases made through these links, at no extra cost to you.
Day Trip to Carlos Keen, Argentina
Living in Buenos Aires I'm always eager to get out of the city and Carlos Keen has been on my radar for quite some time.
Carlos Keen is the definition of small. The tiny town centers around one main square where the old train station is located.
On the main "city blocks" that surround this square there are a number of restaurants to choose from.
These parillas, mostly in maintained buildings as old as the town itself, are the main attraction in Carlos Keen. Argentina is a wealth of steakhouses and Carlos Keen is no different.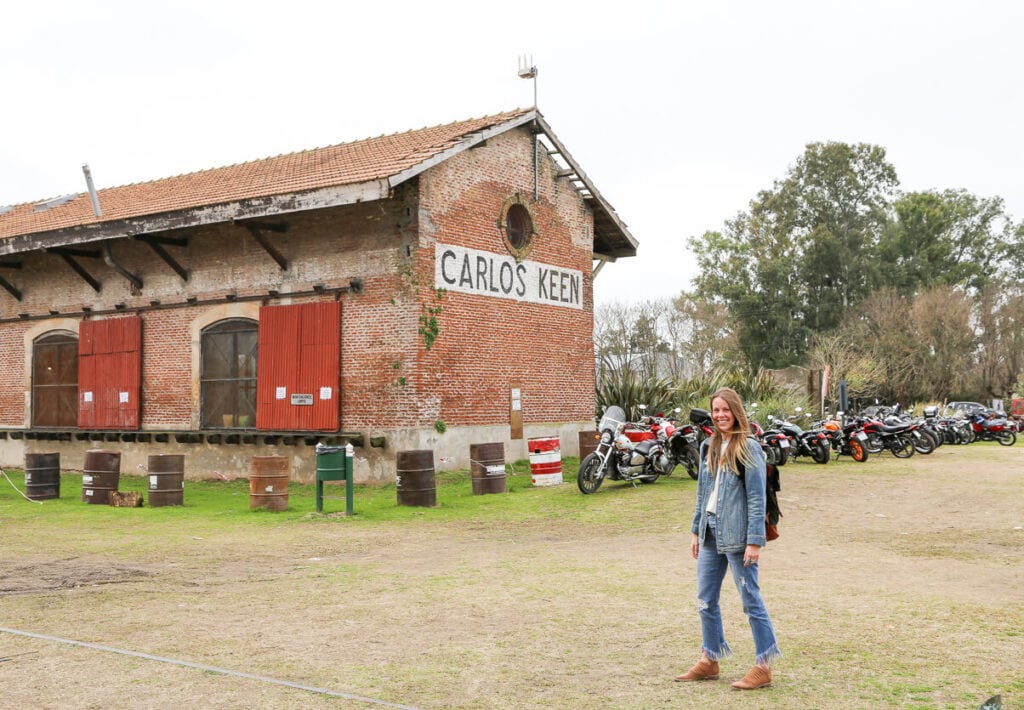 How to Visit Carlos Keen
The restaurants and market here are only open Saturdays, Sundays and on holidays.
Don't bother coming during the week unless you want to see a ghost town.
Unfortunately, there's no easy way to get here with public transportation. The plus side is that this makes Carlos Keen a spot that's really off the beaten track for tourists.
The drive to Carlos Keen from Buenos Aires takes about an hour and 45 minutes.
Try to visit on a Saturday, the traffic of everyone coming back to the city from their weekend away on Sunday night is brutal.
CARLOS KEEN PRO-TIP: Check your GPS before you leave, if it looks like traffic is at a standstill just stay for another beer or coffee. It's better to spend your time sitting in a nice town than the same amount of time sitting in traffic! Both ways you arrive home at the same time but one way may ruin the end of your day out.
Map of Carlos Keen, Argentina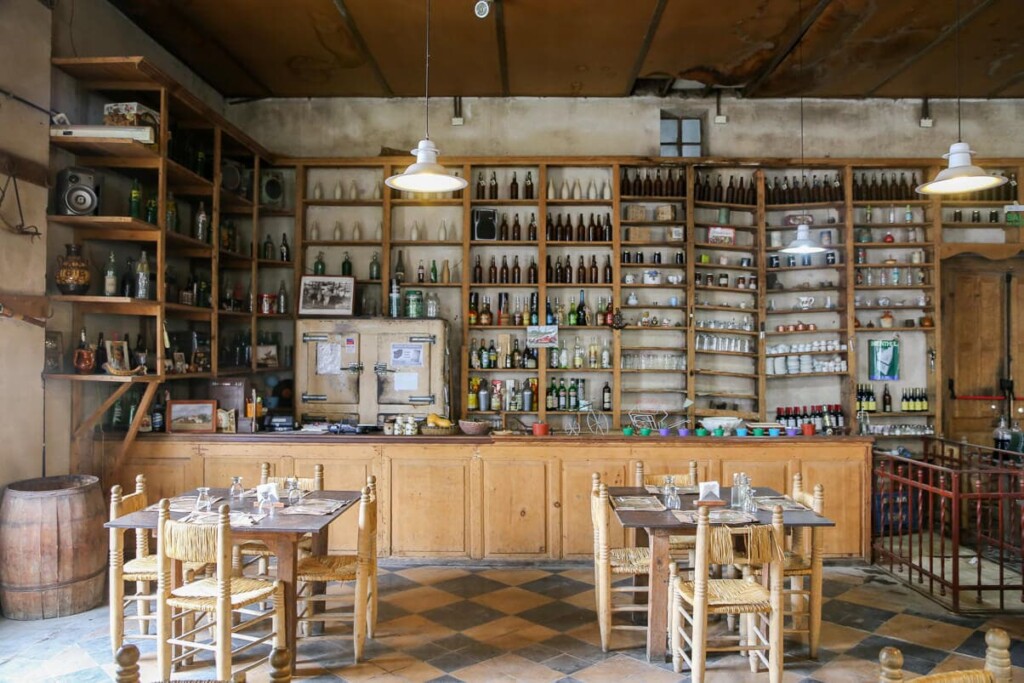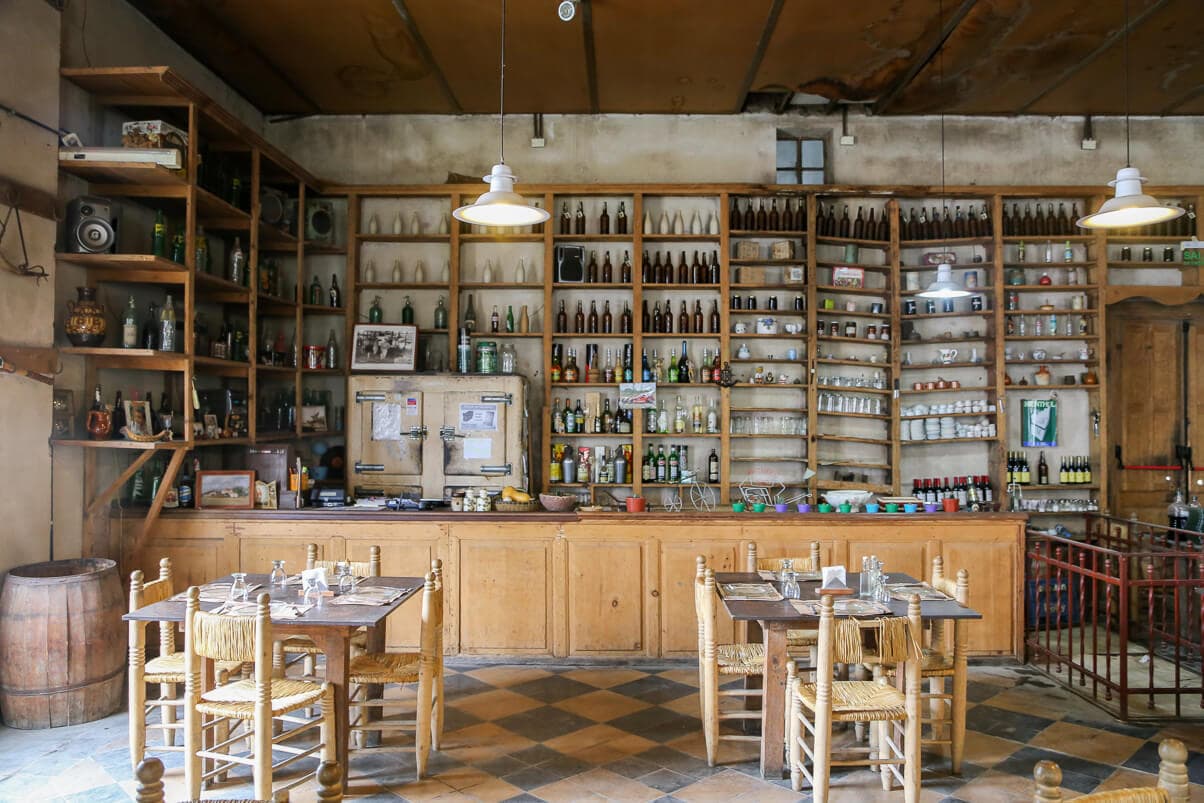 Where to eat in Carlos Keen
Everyone that told me about Carlos Keen described it as an amazing "polo gastronómico" or a gastronomic hub.
When we got there, we quickly discovered that it doesn't mean there's a large variety of restaurants offering unique menus by talented chefs.
It does mean there is a large number of restaurants here, end of story.
Every single restaurant offers literally the exact same thing: a fixed menu including an empanada, a picada, pasta, bottomless asado, side dishes of french fries and salad, and a dessert.
In every single restaurant, it cost around the equivalent of $15 US at the time.
The food was good (not fantastic) but it's a good value for the price in terms of quantity and the restaurants themselves are in beautiful, historic buildings.
Due to the lack of variety in menu and prices, we chose our restaurant based on decoration and ambiance.
We ate at 1907 near the town's entrance, seen above. La Sastreria (below) also looked really nice.
If you like Carlos Keen, you'll love Uribelarrea, another historic town near Buenos Aires.
Read Next: Spend the day in cinematic Uribelarrea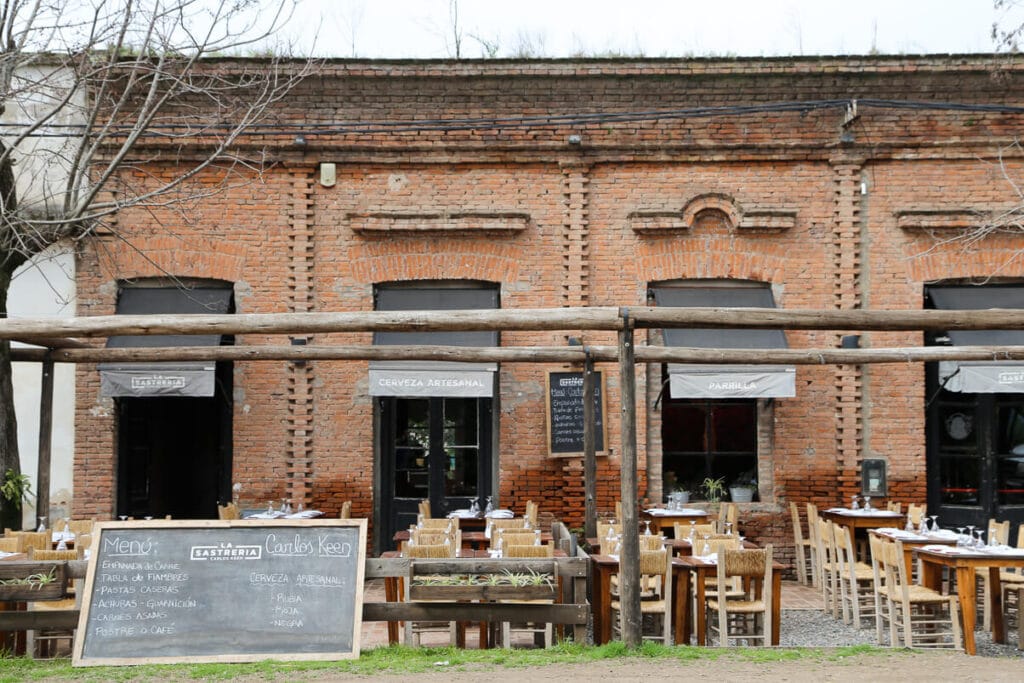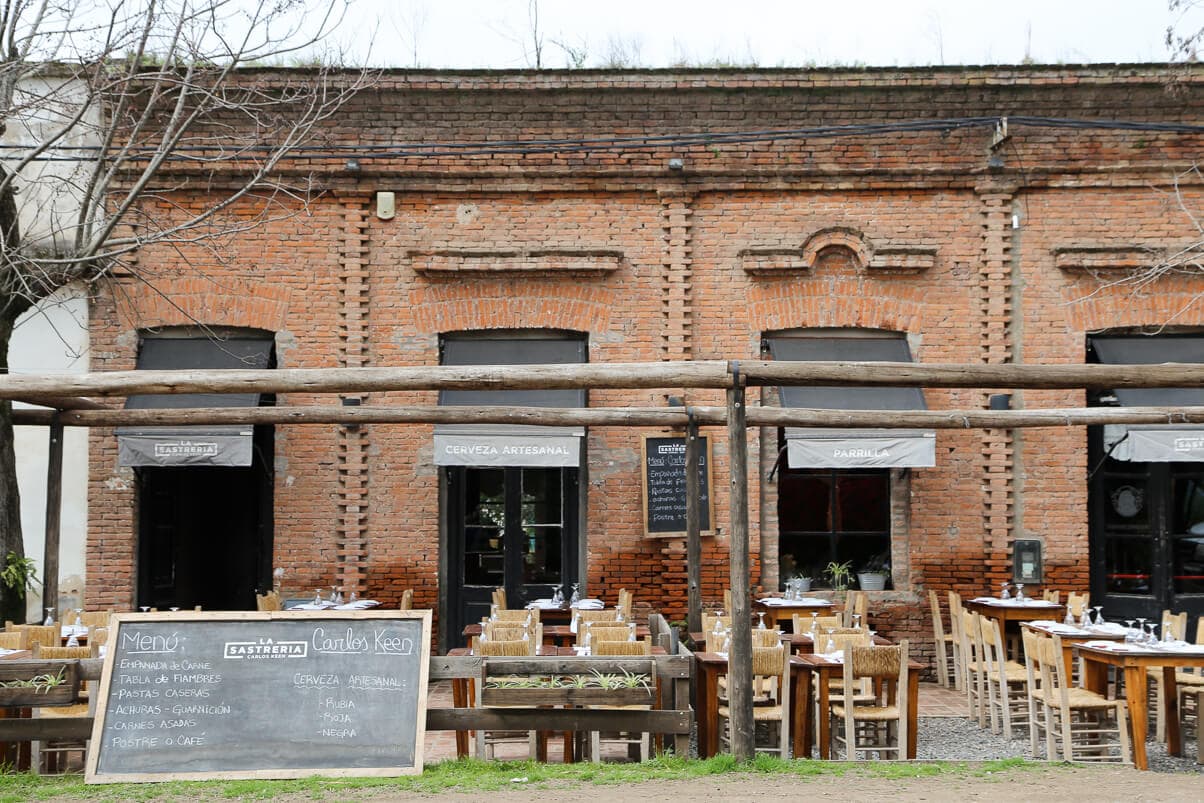 Things to do in Carlos Keen
Here's what to do in Carlos Keen, Argentina after your bottomless asado and mediocre picada.
1. Capilla de San Carlos Borromeo
After lunch, walk off your meat coma with a stroll around the square.
Carlos Keen is basically just a large park surrounded by beautiful, old buildings.
Don't miss the Chapel of the San Carlos Borromeo Parrish, it's over 100 years old.
The interior is sparse but beautiful.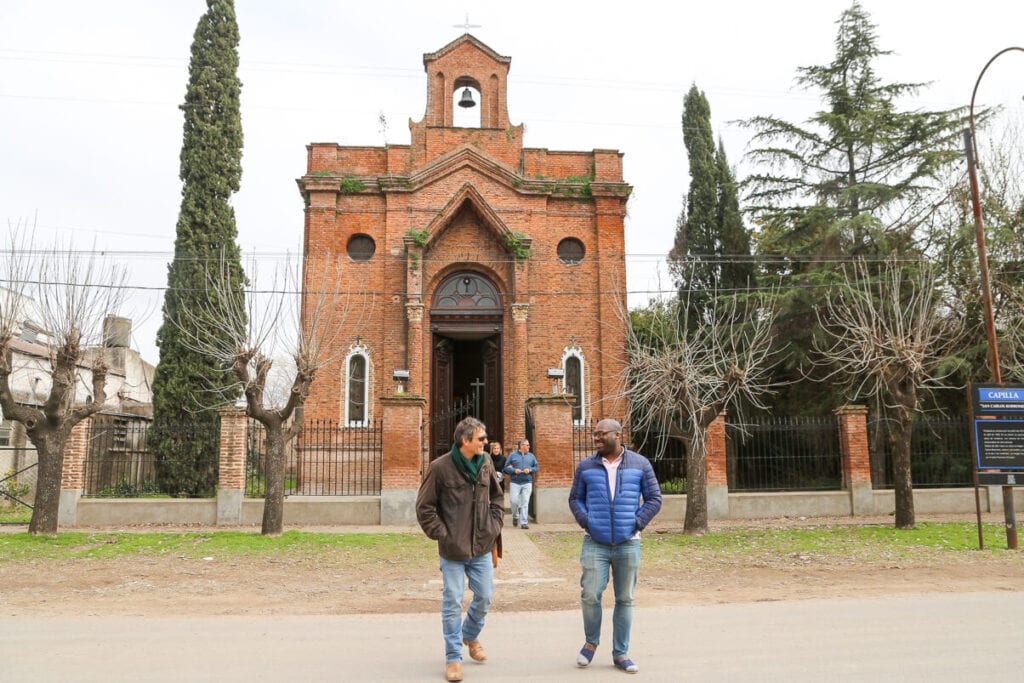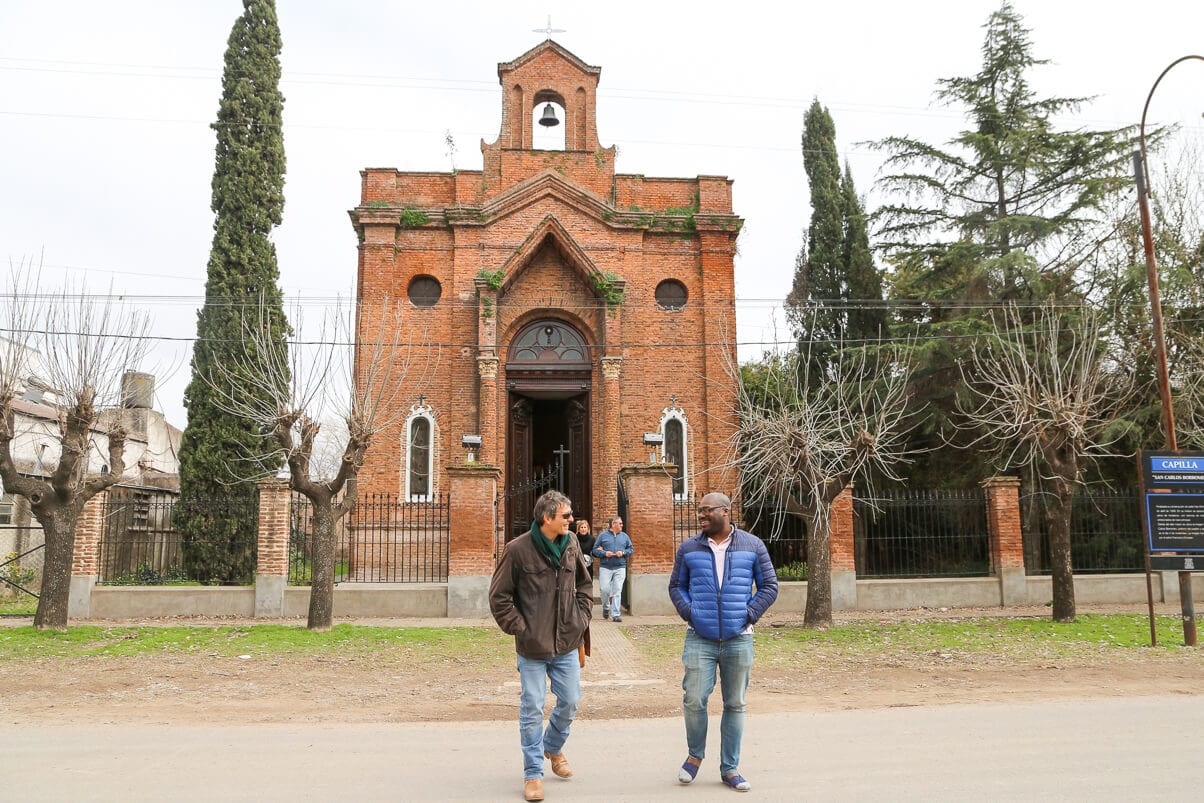 2. Mirando al Sur
If you like mushrooms (on your plate), then visit Mirando al Sur where they grow and harvest their own mushrooms.
It was really interesting to see how they're grown. They also sell other regional products like honey.
Mirando Al Sur also offers online workshops to learn how to grow your own mushrooms, if you're into that sort of thing.
Shop in the Market
There's a small market with stalls set up surrounding the old train station selling farm-to-market eggs, cheeses, and other artisanal goods.
Puns are in abundance with stands selling things like Chorikeen and Chokokeen chocolates.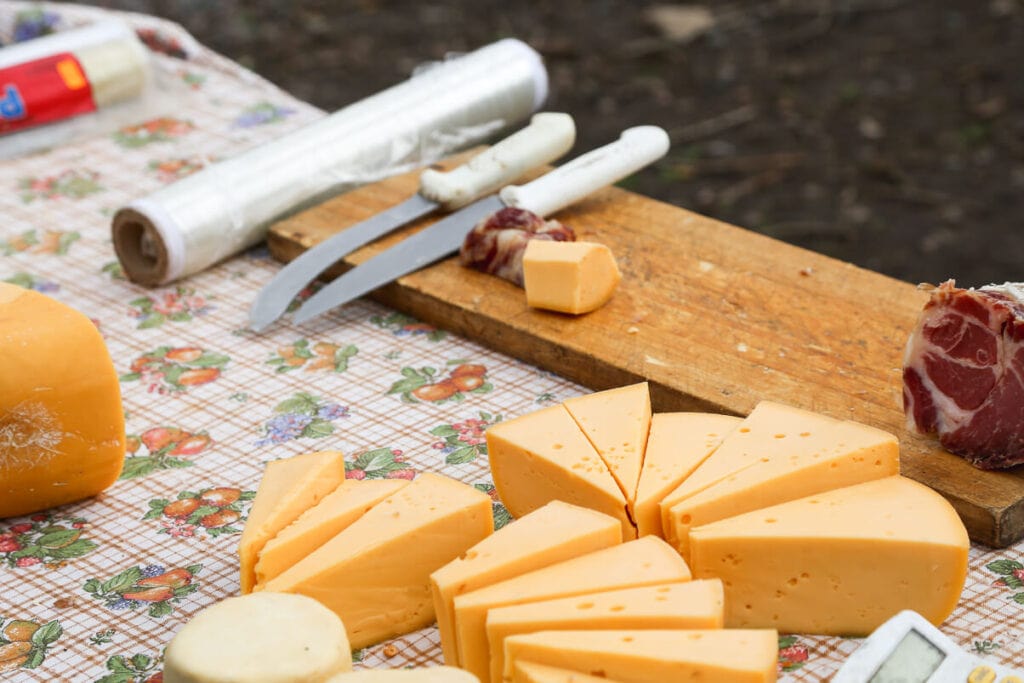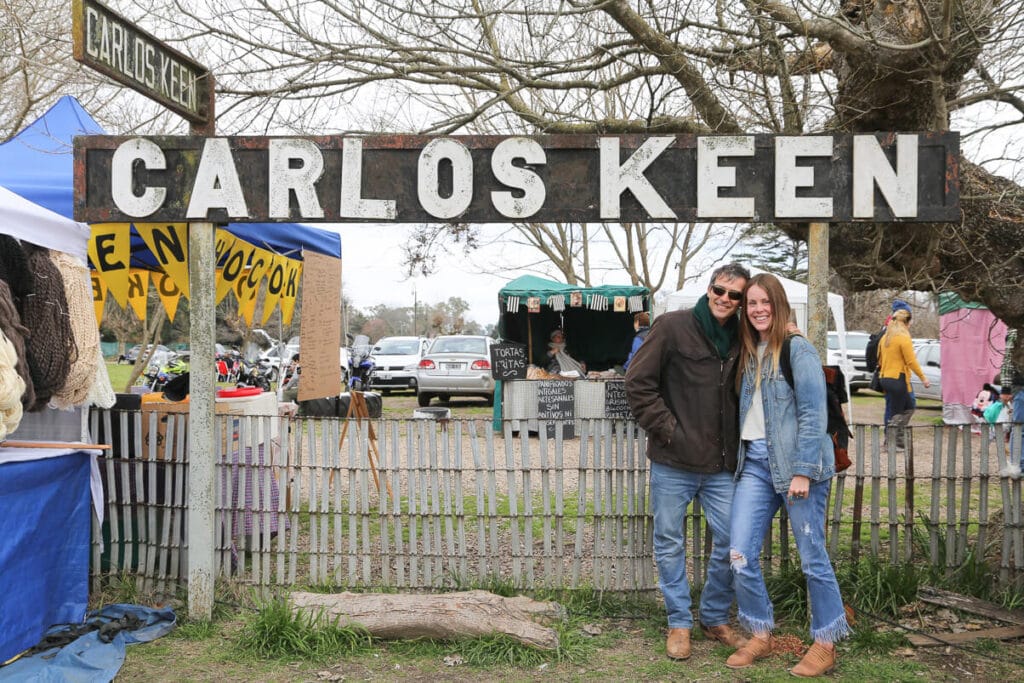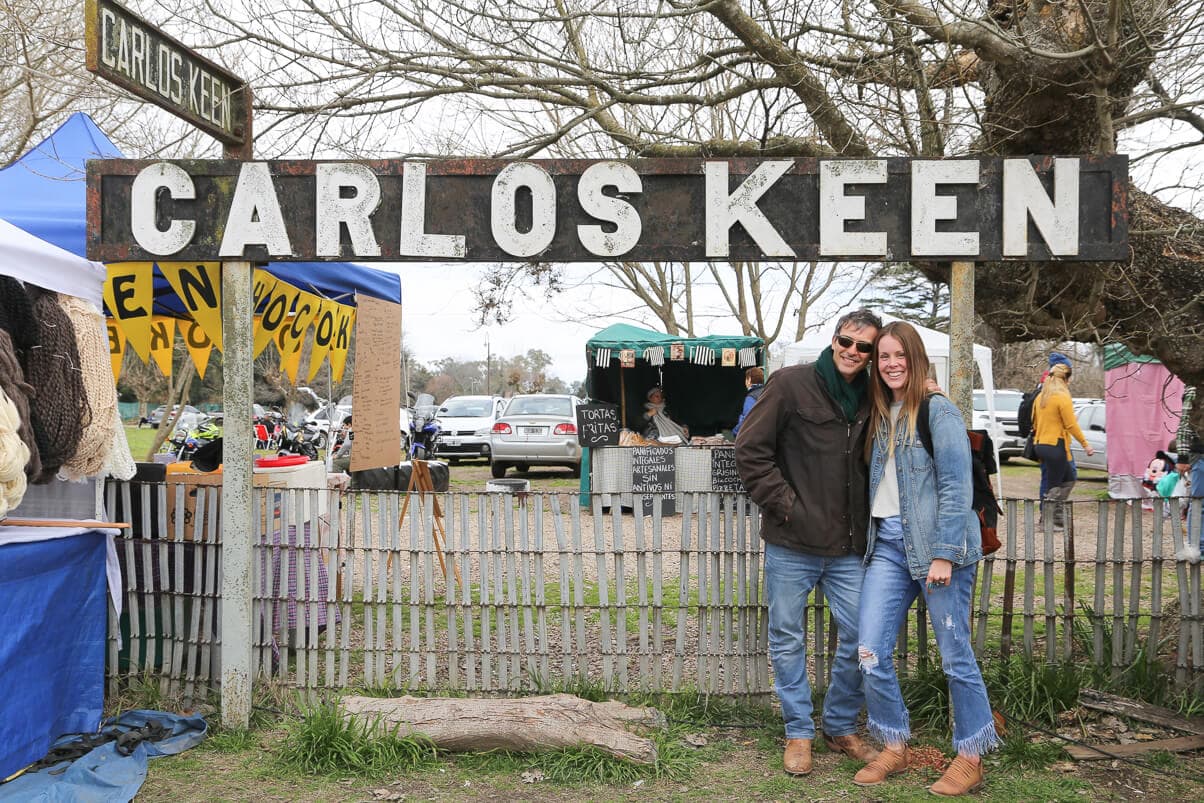 3. Have a picnic
If you're lucky to have a sunny day and warm temperatures (we had clouds with a bit of chill), bring a blanket, mate, and snacks to enjoy in the grass.
I was in no hurry to rush back to the chaos of the city and would have welcomed a little nap in the grass.
If you have small children, there were short horse rides with a gaucho walking the horse available.
Quick History of Carlos Keen
Carlos Keen is one of many "pueblos turisticos" or touristic towns in the Buenos Aires province. These small towns are nearly ghost towns being brought back to life with recent tourism.
Carlos Keen thrived on agriculture and depended on the railway to transfer its products.
Carlos Keen came to life in 1875 when construction on the railroad began and experienced rapid growth in the 1930's. At one point 4,000 people lived in Carlos Keen.
It was a bustling town full of shops, clubs and even had its own judge and civil registry offices.
The closing of the railroad, among other factors, led to a steady decline, and visiting the town today you would never guess it was home to so many.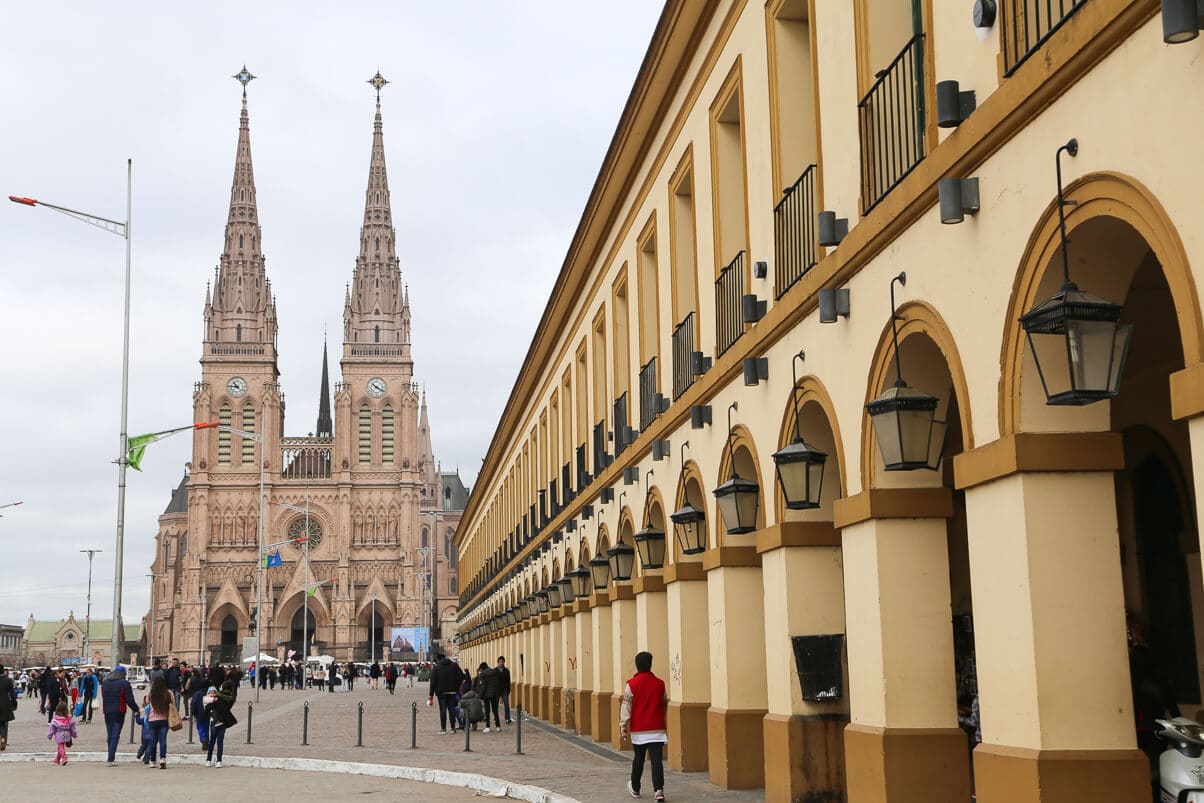 Basílica de Nuestra Señora in Luján
The route from Buenos Aires to Carlos Keen takes you straight through Luján, and you can't go through Luján without a stop to see the imposing basilica in the main square.
We stopped here on the way to Carlos Keen in the morning, knowing we would be tired at the end of the day.
There has been a church here since 1685 beginning with a small chapel. Construction began on the building you see today in 1890.
Don't miss the chapel located behind the altar in the back of the church.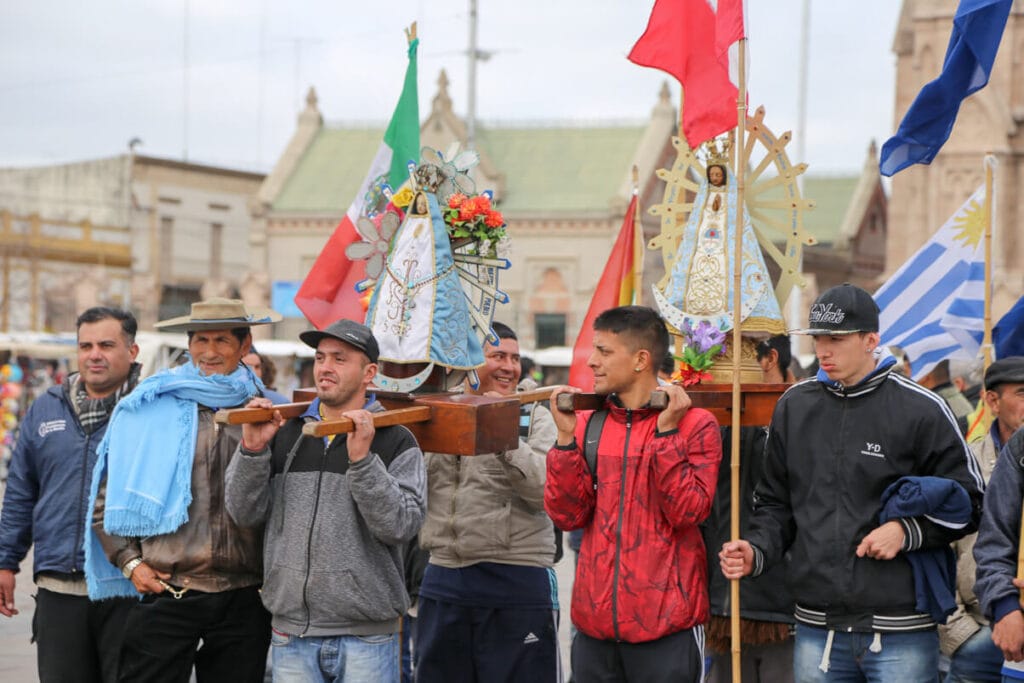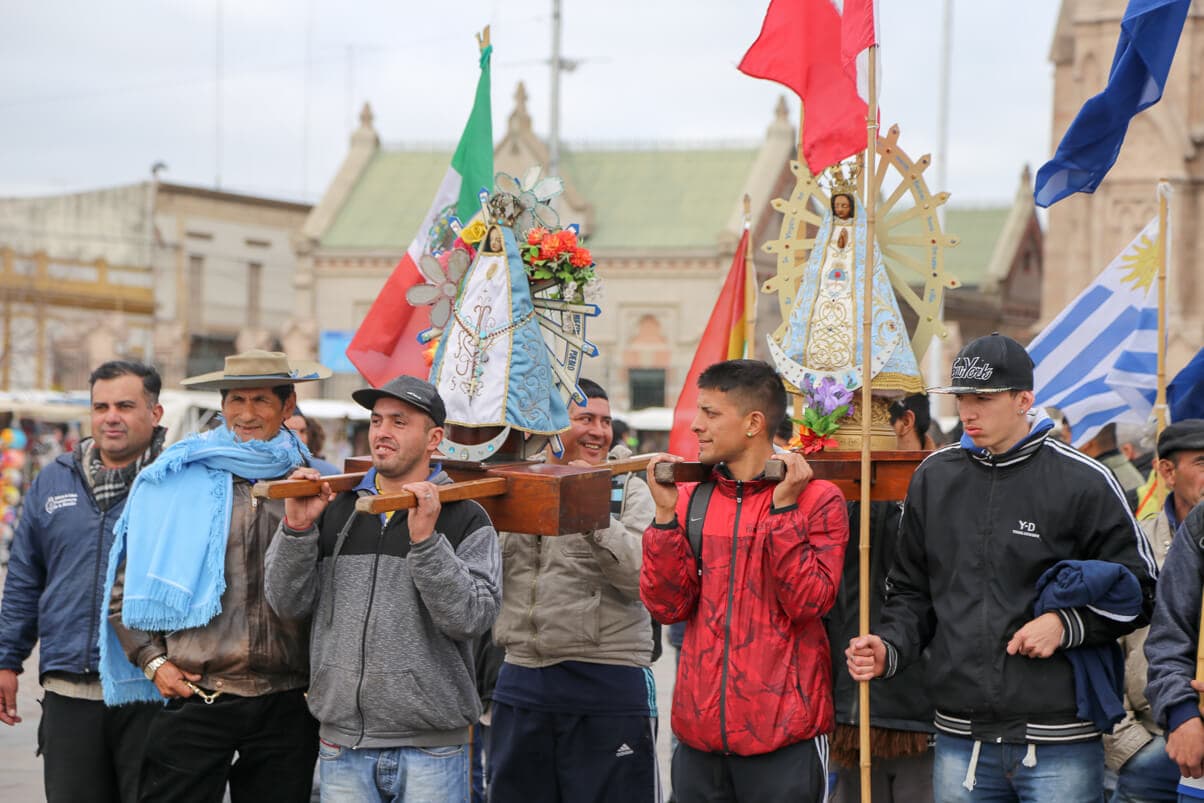 pin It For Later