This is a post I have put off writing for all 7 years that I've been running this blog.
Money in Argentina is tricky and inflation is beyond high.
The country suffered a whopping 95% inflation in 2022.
With that in mind, you can be guaranteed that any blog posts you're reading that quote prices in pesos are out of date, even if it was written only a few months ago.
If it was written a few years ago, forget about it.
Those numbers are useless.
So, writing an article about prices in Argentina was not something I wanted to tackle.
But I know creating a travel budget is important, so here it is.
I am finally going to suck it up and write my version of an Argentina travel budget guide (with prices in dollar equivalent to keep it relevant!).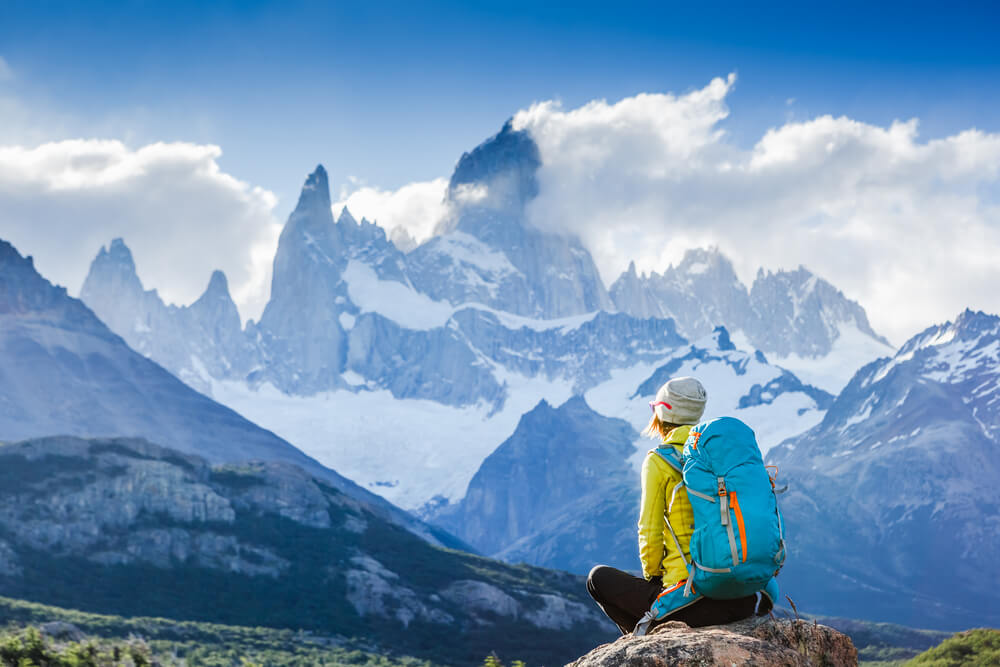 QUICK NOTE: This post contains affiliate links and Sol Salute may receive a commission for purchases made through these links, at no extra cost to you.
Is Argentina Expensive?
With all that inflation, you'd be forgiven for being confused.
Is Argentina expensive or is Argentina cheap?
The answer is, it depends.
The economy here is notoriously volatile and depending on what currency measures are in place, it can be a great budget destination or an expensive splurge.
Lucky for you, right now (2023) it is extremely affordable to travel Argentina on a budget.
Not on a strict budget? You can access luxury properties at a fraction of the cost it would be in the US or Europe.
If you want to learn more about money exchange here, read my guide to money in Argentina (to avoid being repetitive I'll leave anything about the blue dollar, pesos vs. dollars, etc for that post.)
So, no, Argentina is not expensive.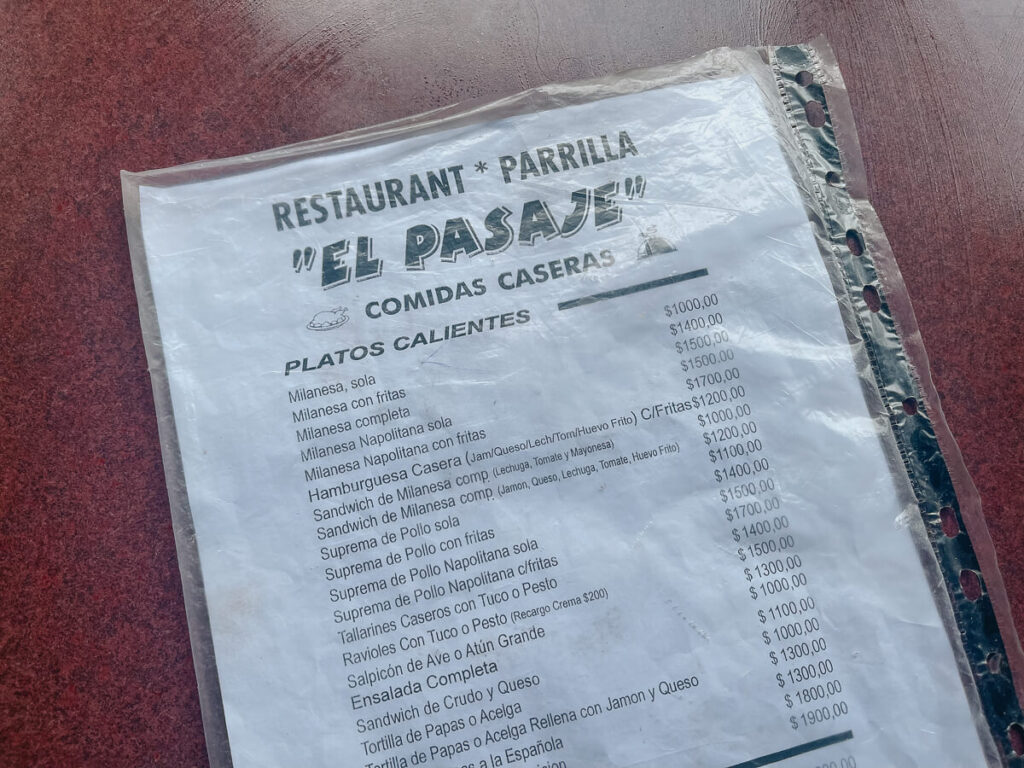 Argentina Travel Budget: What are the prices in Argentina?
Alright, let's get down to it.
What are the prices in Argentina, what kind of numbers are we working with?
Here are a few examples on what you'll spend eating here.
All prices are to be taken as a "mas o menos" since a coffee and pastry at your regular neighborhood café will vary from the fancy hipster café in Palermo.
The exchange to dollars is also a "mas o menos" math since the rate fluctuates so regularly.
Basically… take this whole thing as a loose guide.
Café con leche: $600 pesos ($2 USD)
Medialuna (pastry) in a café: $300 ($1 USD)
Empanadas: $200-300 each ($1 USD)
Steak Lunch: $15 USD per person (what I spent this week on one empanada, a very large steak split with a friend, two sides, and a glass of house wine)
Hostel Dorms: $15-25 USD a bed
Hostel Private rooms: $40-50 USD a room
Airbnbs: $50 USD and up a night, will be more for more than one bedroom
Taxi: $1,300 peso ($4 USD) average ride
Public Transportation (Subway, bus, train): $40 pesos average or 10 cents US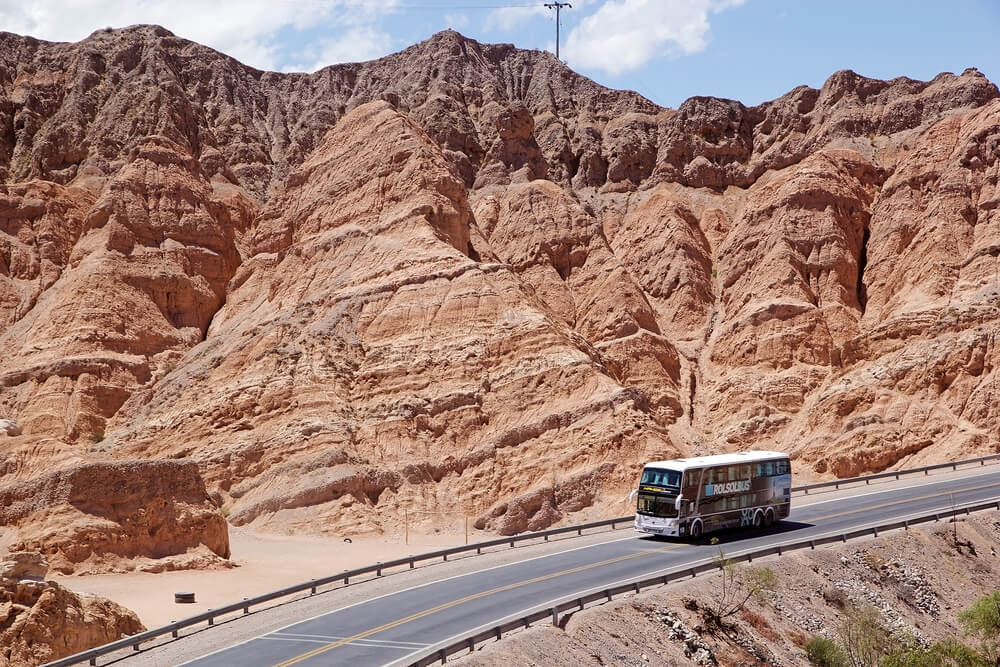 Argentina on a budget: Cost Cutting Tips
Want to travel Argentina on a budget?
Here are some tips to save some pesos.
TAKE PUBLIC TRANSPORTATION | The subway system is very easy to manage. The bus can be more intimidating but if you conquer it, all of Buenos Aires will be at your fingertips for pennies. The bus is also easy in Bariloche connecting all the major sites. It's doable in Mendoza, as well. Read more: All about public transportation in Buenos Aires
EAT IN OR GET TAKEAWAY | Like NYC, everyone in Buenos Aires delivers. Order in empanadas (here are my favorite Buenos Aires empanadas), get wine at your local Chino minimarket (they have the best prices in town), or go to a pasta shop and get fresh pasta to cook in your Airbnb or hostel kitchen (search casa de pastas in your google map to find one near you). You can get fresh ravioli dinner for 2 for $5 US.
AVOID SUMMER | From Christmas through February (January being the peak of the peak) is the busiest and the most expensive time to travel Argentina. Avoid it to save money, stick with the shoulder season (Fall and Spring). Read more: When to visit Argentina
CAMP | A lot of areas have free or very cheap campgrounds, for example along the 7 Lakes Route there are a number of campsites. We saw a beautiful campsite on the laguna in the Ibera Wetlands. Some Patagonia hostels (especially in El Chalten) allow you to pitch a tent outside.
BRING EVERYTHING YOU NEED | Imports in Argentina are hard to come by or expensive. Don't plan on shopping here, bring all your camping and hiking equipment with you.
FLY BUDGET AIRLINES | Long distance bus travel used to be the cheapest, but these days budget airlines (FlyBondi and Jetsmart) rival and often beat the bus prices. Pack carry on only to avoid additional fees (think Ryan Air)
BUT DON'T DISCARD THE BUS | Bus travel is still very affordable, and in some places, easiest. Want to travel Jujuy without a rental car? Take the bus. Check the following sites for routes and prices: Plataforma 10, Central de Pasajes, Busbud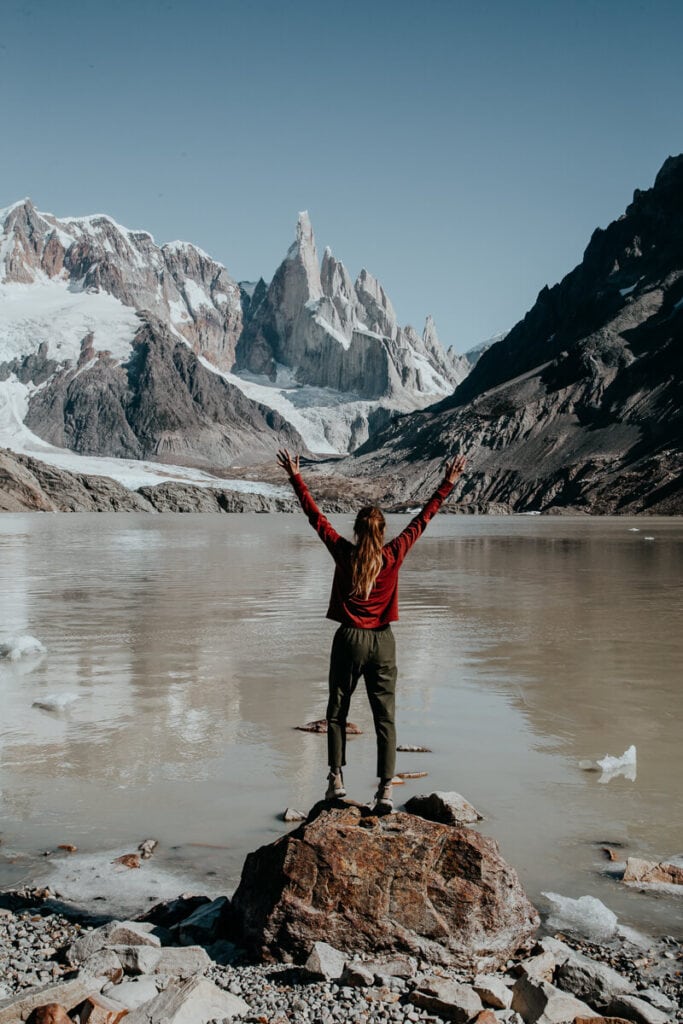 Argentina Budget Accommodation: where to Stay
Here are some top hostels in Argentina for budget backpackers:
Here are some tips on how to look for places to stay in Argentina:
BOOKING.COM | Not original, I know, but it is the most common third party site for hotels here and you'll find a LOT of options here, including hostels and even rental apartments/homes. To pay in pesos in person, set it to pay on arrival instead of paying in advance.
COUCHSURFING | Check out Couchsurfing for places to stay and meet ups
GOOGLE IT | Search for even more local options by searching for keywords like hospedaje, alojamiento, or cabañas + destination name, you might stumble upon a budget friendly spot. Keep in mind they might not speak English in some tiny complex, or ask you to message them on WhatsApp. It's more work than booking, but if you're determined and speak a bit of Spanish, it's worth a try.
MERCADO LIBRE | This tip is for the locals, if you're an expat here and can do a lot more leg work and speak Spanish, Mercado Libre (like eBay) has a lot of rental properties. You have do a lot of work contacting them for prices and then when you want to book they will always ask for at least 50% deposit by bank transfer (I usually do this by an ATM deposit). It's not something I recommend for tourists from abroad but if you live here, give it a try.
And my final tip, don't get too greedy.
Take into account how much work you really want to do. Do you want to spend days going back and forth on prices with multiple cabins, then find a way to do a bank transfer to them to reserve just to save $100 dollars?
If you're coming on vacation, don't put yourself through too much hassle that you end up ruining your trip or stressing out while planning. Remember, this is supposed to be fun.
For most people reading this, booking.com, Airbnb, or VRBO will be the best and easiest option.
They all have very competitive prices compared to comparable properties in the US or Europe, even if you can't get the dollar blue rate.
Pin It For Later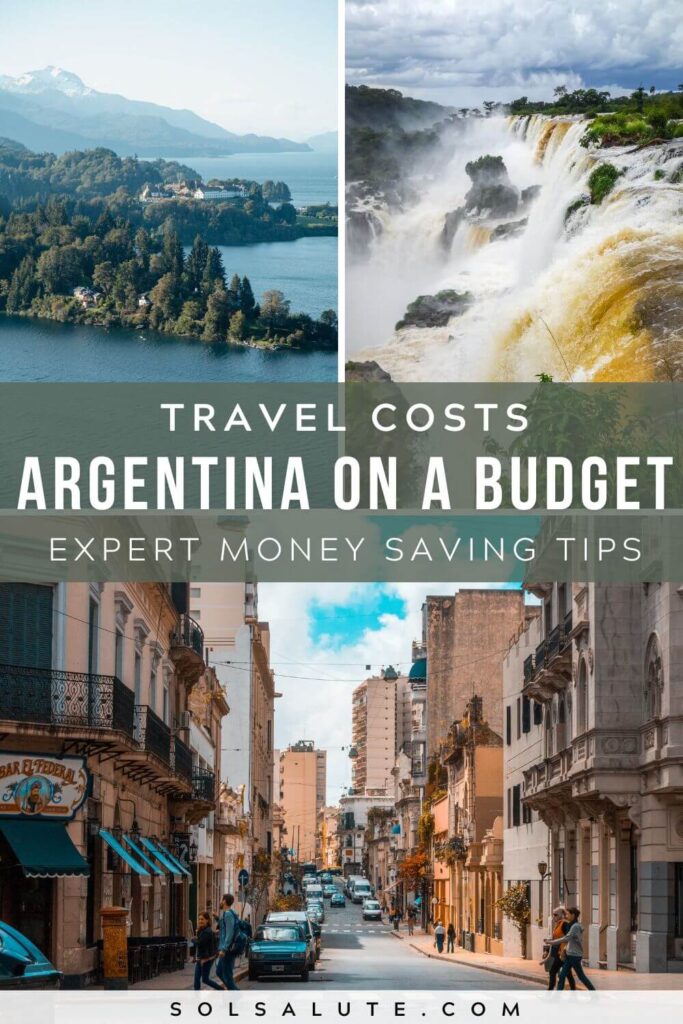 Argentina Travel Resources