Throughout the past year I've been lucky to go on some really great tours in Buenos Aires.
It's a tough job but somebody's gotta do it.
From food tours to history tours, I've been exploring the city with the best Buenos Aires walking tours.
The curated experiences in this article are all ways to support small, local businesses while exploring the city with a local.
You'll get unique insight from the guides who live here with an experience that will make your trip special.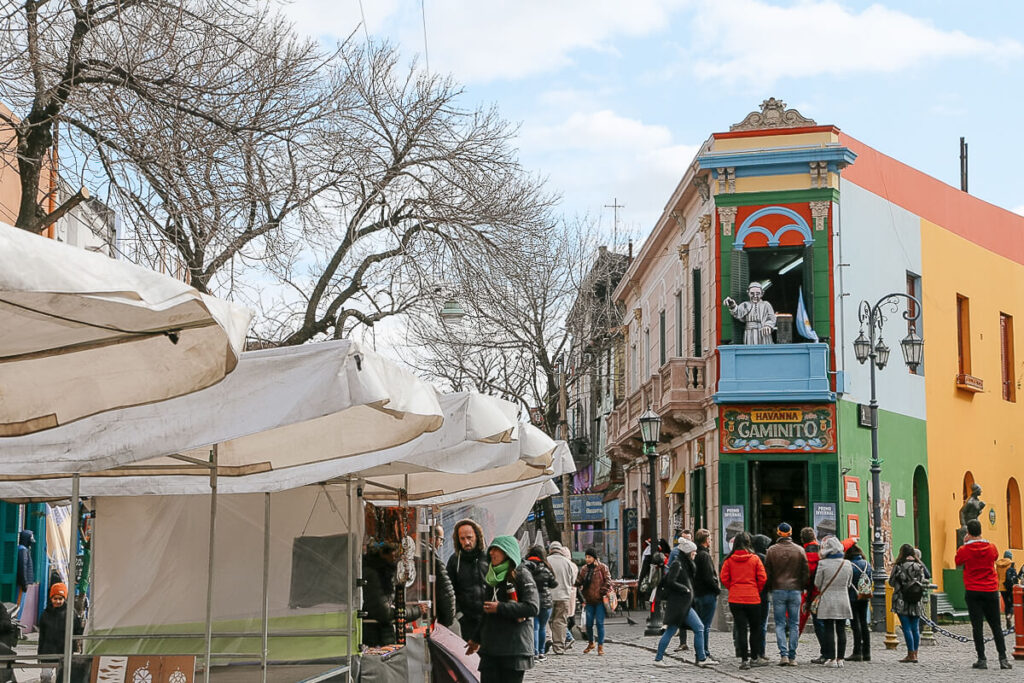 QUICK NOTE: This post contains affiliate links and Sol Salute may receive a commission for purchases made through these links, at no extra cost to you.
Best Buenos Aires Walking Tours: Support Small, Local Business
Between TripAdvisor, Viator, GetYourGuide, Airbnb Experiences, etc, it can be hard to figure out what tour to choose here.
And while I link out to GetYourGuide and Viator throughout this website (aggregate sites like this can make it easy to find the highest rated tours and offer a certain assurance of quality), maybe you'd prefer to book direct.
By doing so you're cutting out the middle man and giving your money straight to a small business.
Reader Discounts:
All of the companies included in this article have invited me on their tours but opinions are 100% my own. They have all generously given readers of this blog 10% off of all tours. Use code SOLSALUTE at checkout for any tour listed below.
Asado Adventure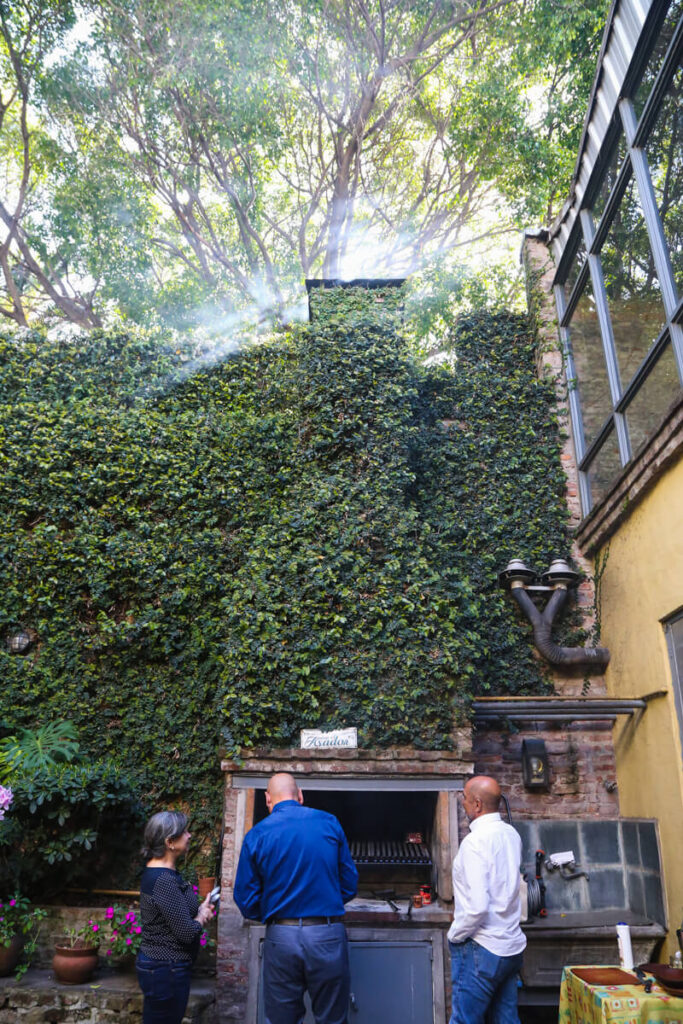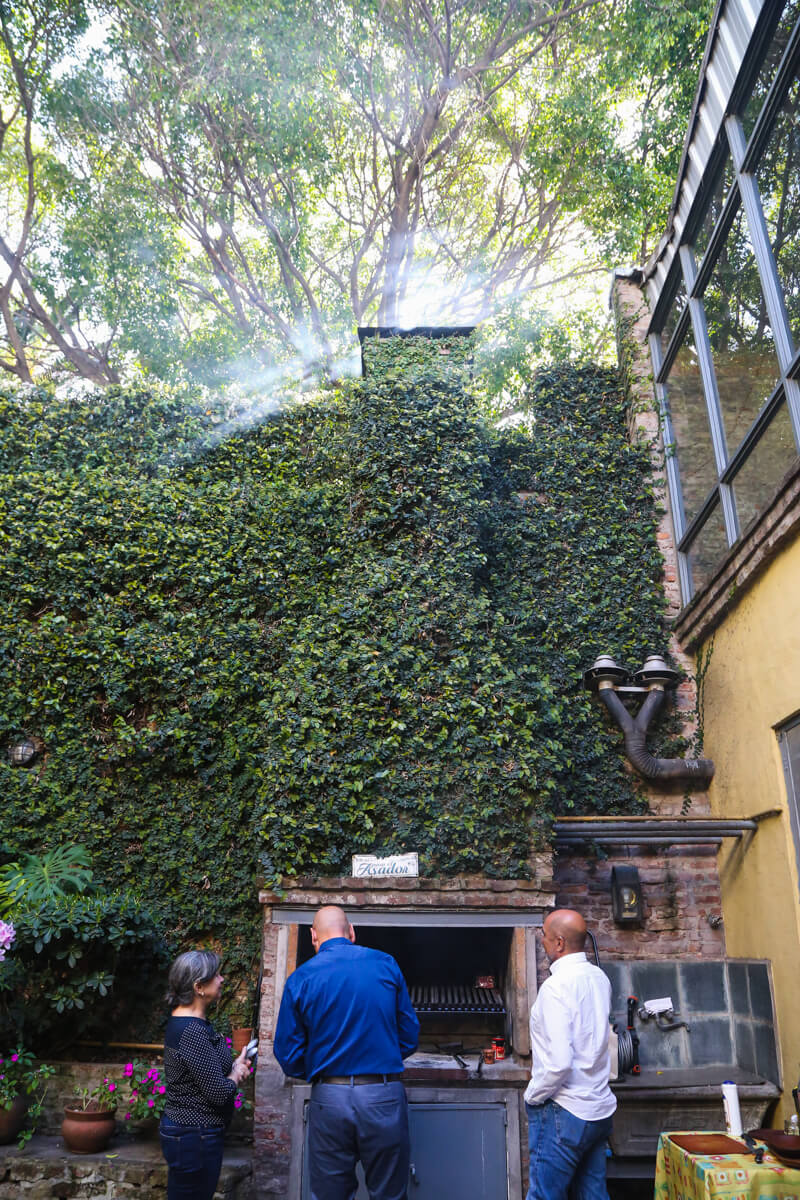 Asado Adventure is owned and operated by fellow American in Argentina, Frank Almeida.
His main tour that gives his company its name is an Asado experience in his impressive home in the heart of Palermo Soho.
It's the only way to experience a backyard barbecue style asado if you don't have a local friend to invite you to one in their own yard.
I highly recommend if it you're with a group or family!
His walking food tour of Palermo is the perfect combination of history tour and food tour, you can add in an optional wine or craft beer tasting to complete the experience.
If you're a craft beer lover, book his craft beer tour to discover the best brews in a city that can really be hit or miss when it comes to beer.
For more information you can read my full review of the Asado Adventure or see my video of the food tour here.
Use code SOLSALUTE at checkout and save 10%.
Lunfarda Travel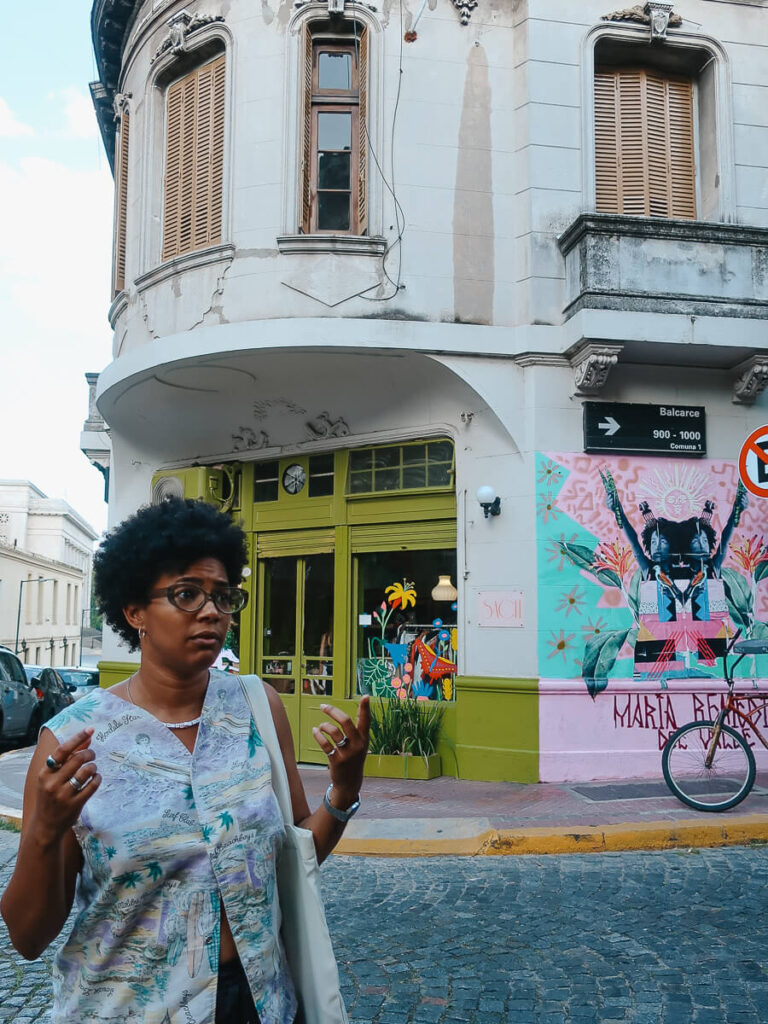 Buenos Aires is known as the Paris of South America but to look at it purely through that lens ignores most of this city's history.
Lunfarda Travel has made it their mission to introduce their visitors to every aspect of Buenos Aires.
Lunfarda offers the widest selection of tours than any other company in this article.
I went on their Afro-Argentine Heritage Tour and highly recommend it.
They also have the best tour for kids in Buenos Aires, a must do for families looking for a way to get their kids excited about their new destination.
Street art tours, shopping tours, food tours, history tours, you name it, they have it.
Use code SOLSALUTE at checkout and save 10%.
Detour BA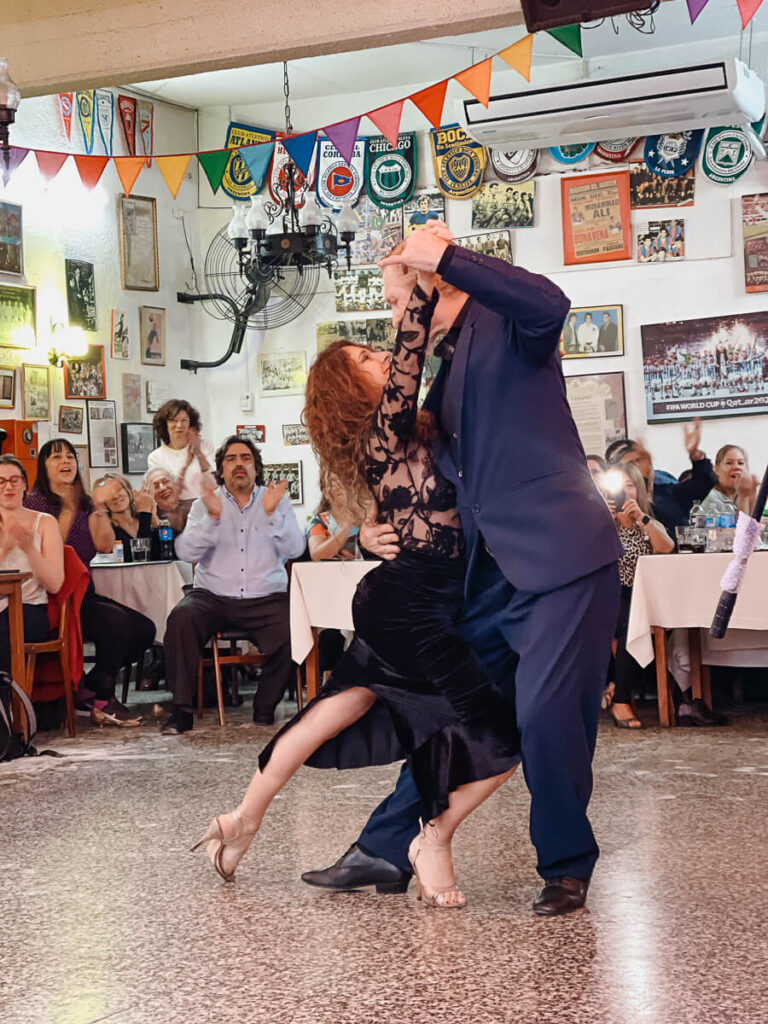 Detour BA is a new to the scene.
It's a family operated business founded by a restaurateur/chef, a marketing manager, and a sociologist.
Combine those skills and you have the perfect recipe to experience the history and culture of Buenos Aires through the lens of food like a local.
Their tours are unique, like the Don't Cry For Me Argentina tour which explores the history of Juan and Evita Peron.
Discover my favorite part of Buenos Aires with their Historic Cafes and Restaurants tour.
Personally, I went on their Tango with the Locals tour and experienced a milonga (tango dance hall) where we were the only foreigners.
You don't get more authentic tango than that, click here to see my video of the experience.
Use code SOLSALUTE at checkout and save 10%.
Buenos Aires Street Art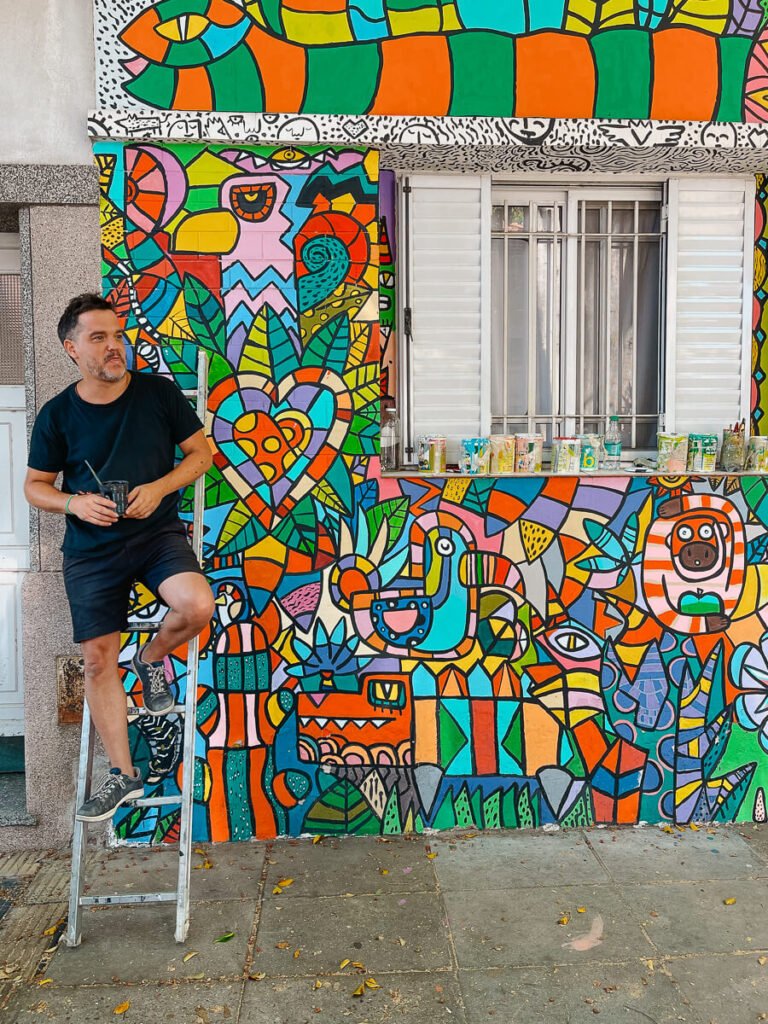 Street art in Buenos Aires is huge.
Lax regulations make it very easy for artists to paint in the public space here and that has turned the city into a beautiful open air museum.
So naturally, you'll see a lot of street art tours on offer here but Buenos Aires Street Art (the organization) is the best.
As an organization they're responsible for over 200 murals and counting in the city (and world wide).
They've worked with just about all the big artists in Argentina, including coordinating murals for foreign artists here in Buenos Aires.
If you want to learn from the source, this is the tour to take, click here to see my video of the experience.
It's in Coghlan (my barrio!), a neighborhood you likely won't visit otherwise so it's a great way to get off the beaten path.
Their tours (compare here) are Tuesdays, Thursdays, and Saturdays but they also offer private tours.
If the set times don't work for you reach out to them and see if there's something they can put together for your group.
Use code SOLSALUTE at checkout and save 10%.
Futbol with Homefans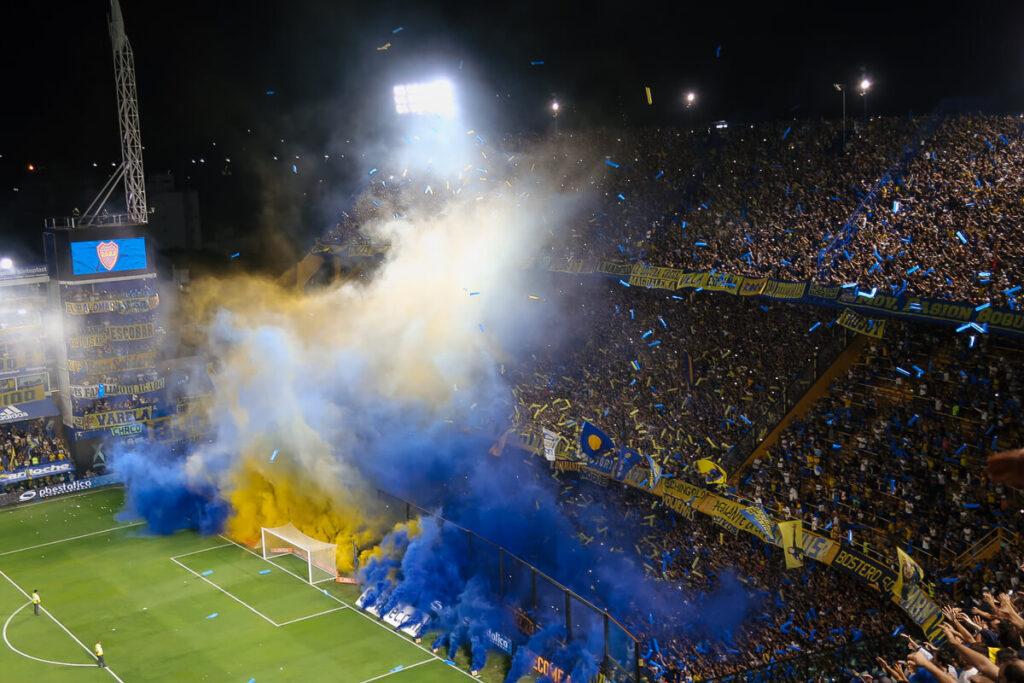 Futbol is life in Buenos Aires and experiencing a football game in person is something you'll never forget (even if, like me, you don't care about soccer).
In full disclosure, Homefans is not an Argentine business.
The business itself is a marketplace, where locals can offer their own experiences, very similar to Airbnb Experiences (but limited only to futbol/soccer).
At the end of the day, you'll be on a tour organized by a local. Your money will go to them.
So far I've been to three games with Homefans and I love it.
It's an easy and safe way to get tickets to big games like La Boca and River Plate.
But don't discount smaller teams like Huracan, my experience there was my favorite!
Read about my experiences with Homefans here.
Use code SOLSALUTE at checkout and save 10%.
More Buenos Aires Tours