Unexpected wine region…
That's how I felt about the Patagonia wineries in Neuquen.
Argentina is famous for Mendoza and its Malbec but in recent years wine regions have begun to flourish in expected regions across the country (Trapiche even has a bodega near the beaches of Buenos Aires!).
The Patagonia wineries near Neuquen are one of these budding regions producing award-winning wines.
They are worth the visit if you find yourself in the area, this post is a complete guide to help you do just that.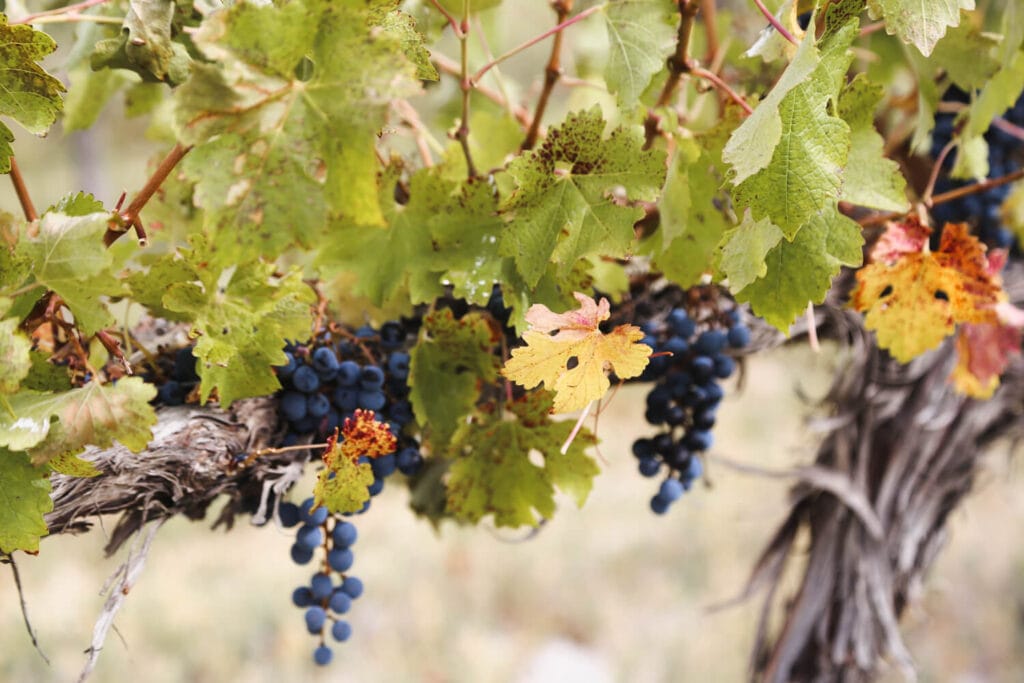 QUICK NOTE: This post contains affiliate links and Sol Salute may receive a commission for purchases made through these links, at no extra cost to you.
the Best Patagonia Wineries
Full discloure: I'm dead set on visiting every wine region in Argentina but I also had zero interest in visiting industrial Neuquen.
The unpolished city in the northern Patagonia desert is far more famous for its oil industry than its vineyards.
But when a cheaper than cheap flight promo convinced me to purchase a ticket there, I jumped at the chance to visit the best wineries in Patagonia.
And I'm glad I did!
While I stand by the fact that Neuquen as a city isn't a beautiful destination, the landscape surrounding it definitely is.
And these wineries in Patagonia were definitely worth the trip.
No Car? No Problem. Take this winery tour to see the best Patagonia wineries and drink without any worries about who has to drive you back to the hotel.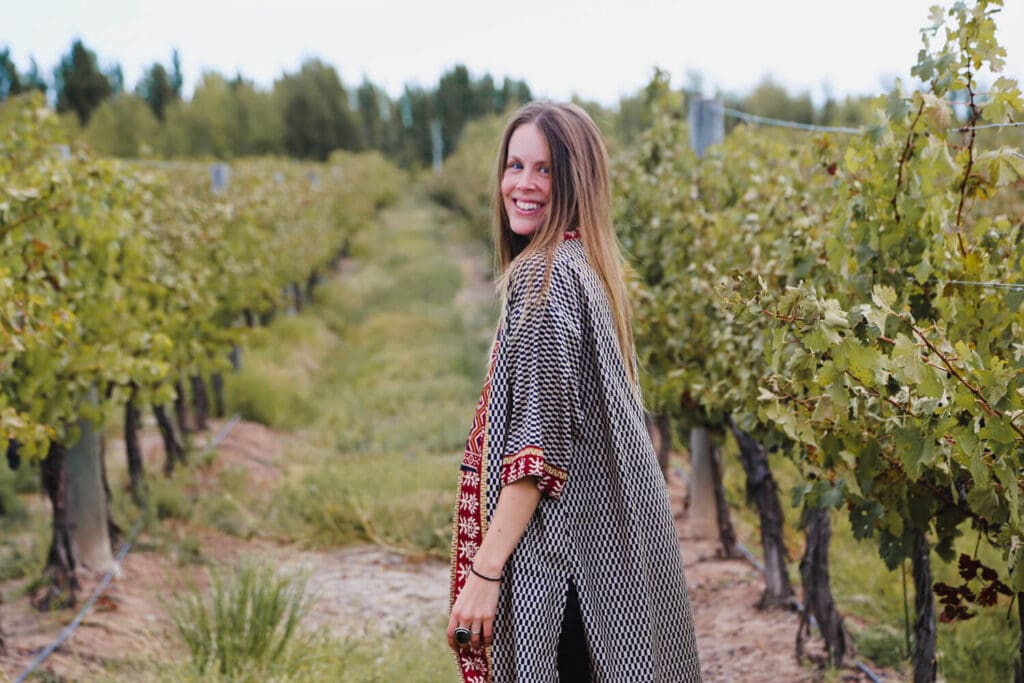 Neuquen's Wine Region
These Patagonia vineyards are in the province of Neuquen, an hour northwest of Neuquen city in the San Patricio del Chañar municipality.
The dry desert climate in this region of southern Argentina, with warm days and very cold nights, is ideal for producing high quality wine.
Wineries in Patagonia didn't exist until twenty years ago, when Bodega Fin del Mundo first planted vines in 1999.
Don't let that discourage you though, the Uco Valley was once viewed as a risky investment for winemakers and today it produces Argentina's best wines.
How to Reach the Wineries?
We had a rental car as we were driving from Neuquen to San Martin de los Andes.
We toured the wineries on our travel day between the two cities (not recommendable but doable in a pinch!).
Car rentals aren't cheap in Argentina but check rates here. I always love the freedom of a car here since spaces are so vast.
If you don't have a car, I've heard of people taking the bus and walking in from there but that's a lot of walking. I'd avoid that unless you're on a very, very tight backpacker budget.
The easiest option is this tour.
The tour includes a visit to two wineries with lunch at one of them. That's basically the itinerary we followed (two wineries with a relaxing lunch) and felt it was sufficient.
What to Taste: Pinot Noir
The temperature variance isn't the only reason Patagonia is an excellent wine region.
The wind plays a big part as well, keeping the vines healthy and insect-free, as well as resulting in grapes with more robust skin.
This thicker skin produces the best Pinot Noir in Argentina.
It has a rich flavor and a deep red color, unlike most Pinot Noirs.
Buy a bottle of a Pinot Noir from Mendoza and you'll notice that it's nearly transparent compared to one from Neuquen.
Pinot Noir, along with Merlot, are the varietals to try here at the wineries in Patagonia.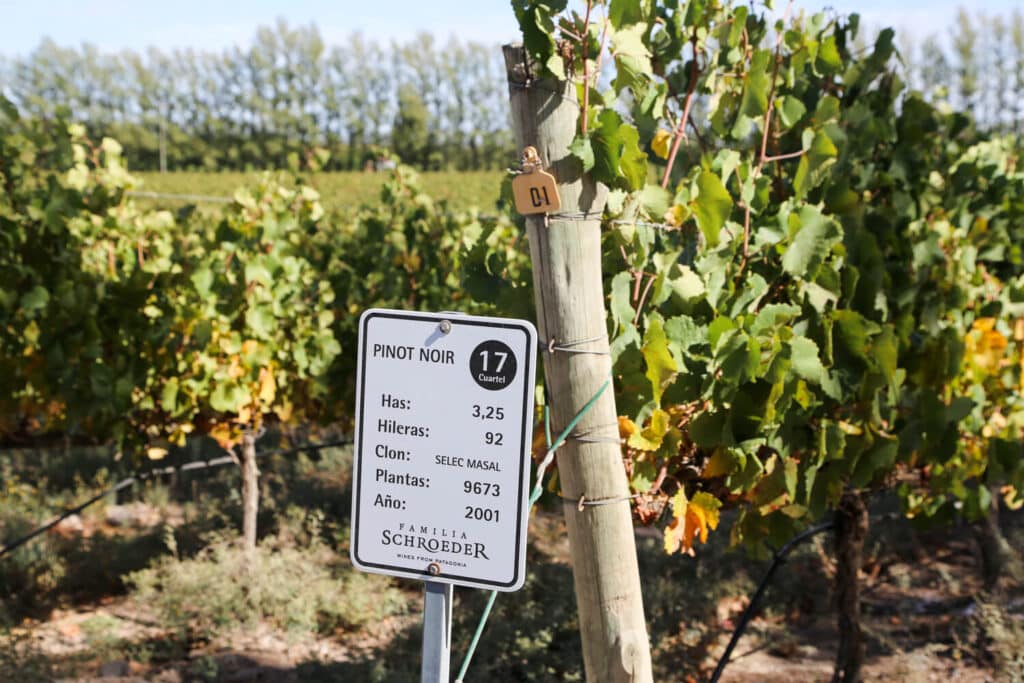 The Best Wineries in Patagonia: The List
1. Familia SChroeder
Hours | Mon-Sun, 10 am – 7 pm
Tours | English & Spanish, Schedule
Contact | turismo@familiaschroeder.com
We started our day at Familia Schroeder with a tasting, forgoing the tour just due to time constraints.
The tasting cost the same as it would have with a tour, so if you have the time there's no reason to skip it.
The already affordable tour price can be applied to the purchase of a bottle of wine or towards a meal at their restaurant.
Their Saurus wines and restaurant are dinosaur themed for a reason.
When they were digging in to prepare the land for vineyards, they uncovered the bones of a massive dinosaur.
It was named the Panamericansaurus Schroederi. It's one of many skeletons discovered in Patagonia and Trelew (on the Atlantic Coast side of Patagonia) is home to an excellent Paleontology Museum.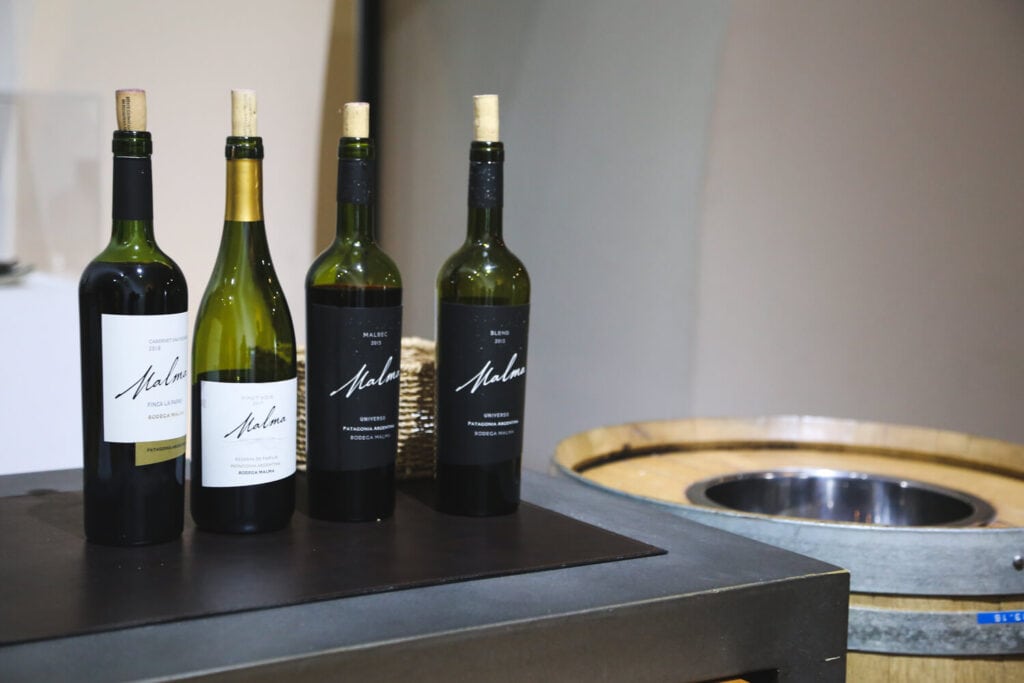 2. Malma
Hours | Mon-Fri, 9 am – 4 pm | Sat/Sun/Holidays, 10 am – 5 pm
Tours | Every hours punctually on the hour
Contact | website
Our next and ultimately last stop was Malma.
We wanted to visit a third but we were enjoying ourselves too much at Malma and both our tasting and lunch ran long.
We showed up planning to take the tour, but had just missed it so we joined them on the tasting (the best part anyway, am I right?).
Our guide here was excellent, really getting into a conversation with us about what you taste in a wine.
She brought out the essential oils they use when training as sommeliers to learn to isolate tastes like apple, lemon, and even smoke.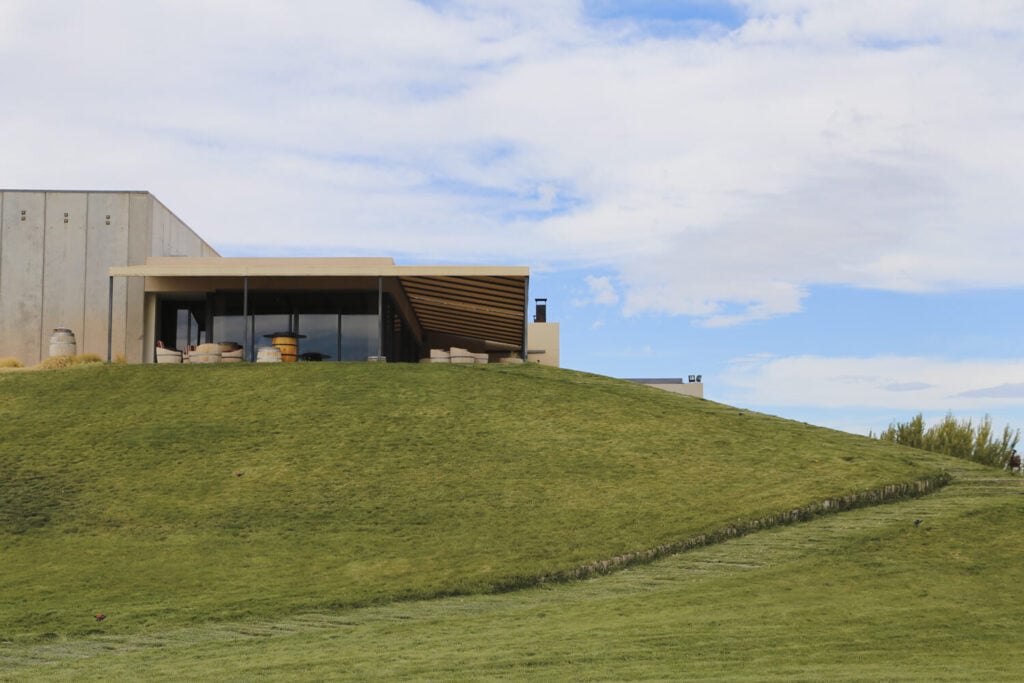 Winery Lunch at Malma
Note | Reservations recommended, especially on weekends. You can more easily drop in without a reservation during the week. For more information, click here.
We chose to have lunch at Malma (versus Saurus at Familia Schroeder) because they have outdoor seating and it was a gorgeous day.
Although the seating on their patio was geared more to lounging than actually dining, we're not ones to be discouraged, so we hunched over our low little table and enjoyed the fresh air. Since this region is famous for its strong wind, I do understand why on most days you'd dine indoors.
On weekdays they have a steal of a lunch special (menu ejecutivo or menu del dia). For the equivalent of $15 US when we visited it included a starter, main dish, dessert, water and a generous glass of wine.
We killed the rest of our afternoon enjoying our three course meal like royalty.
3. Bodega Fin del Mundo
Hours | Mon-Fri, 10 am – 6 pm. Saturdays, 10 am – 5 pm
Contact | turismo@bdfm.com.ar – website
I was especially disappointed not to be able to visit Bodega Fin del Mundo.
They're the most well known Patagonia vineyard and I see their wines in the shops all the time.
If like me, you're unable to visit Fin del Mundo, don't worry. They export to over thirty destinations so you can conduct your own tasting at home.
4. Secreto Patagonico
Contact | info.mantra@secretopatagonico.com – website
Being true to their name, Secreto Patagonico is a true mystery.
Their website offers very little information so I'm not sure when they are open or when they offer tours. Update Jan 2022: I contacted the winery and at the moment they are not open to the public. They were quick to respond though, so never hesitate to reach out to see if this changes.
I was disappointed to not be able to visit Secreto Patagonico.
This time for the opposite reason of Fin del Mundo, I had never heard of them.
I try to make it a habit of visiting new (to me) vineyards and trying something new.
5. Bodega Patritti
Contact | turismo@bodegaspatritti.com.ar – website
The website for Bodega Patritti is no longer functioning so I've linked to their Instgram.
The architecture at Bodega Patritti is particularly stunning, both modern but also blending in with the surrounding landscape.
The waves in the roof echo the rolling hills of the vineyard.
BONUS WINERY | Bodega des de la Torre
Contact | des_delatorre@hotmail.com – website
Bodega Des de la Torre is in a different region of Neuquen.
It's located 400 km northwest of Neuquen city on the famous Ruta 40 at the foot of the Andes Mountains.
This tiny boutique winery in Chos Malal produces high quality wines in a stunning location. One thing to keep in mind is their isolated location.
Des de la Torre isn't part of the San Patricio del Chañar circuit, but if you plan on driving north on the Ruta 40 you should definitely visit this tiny winery in Chos Malal.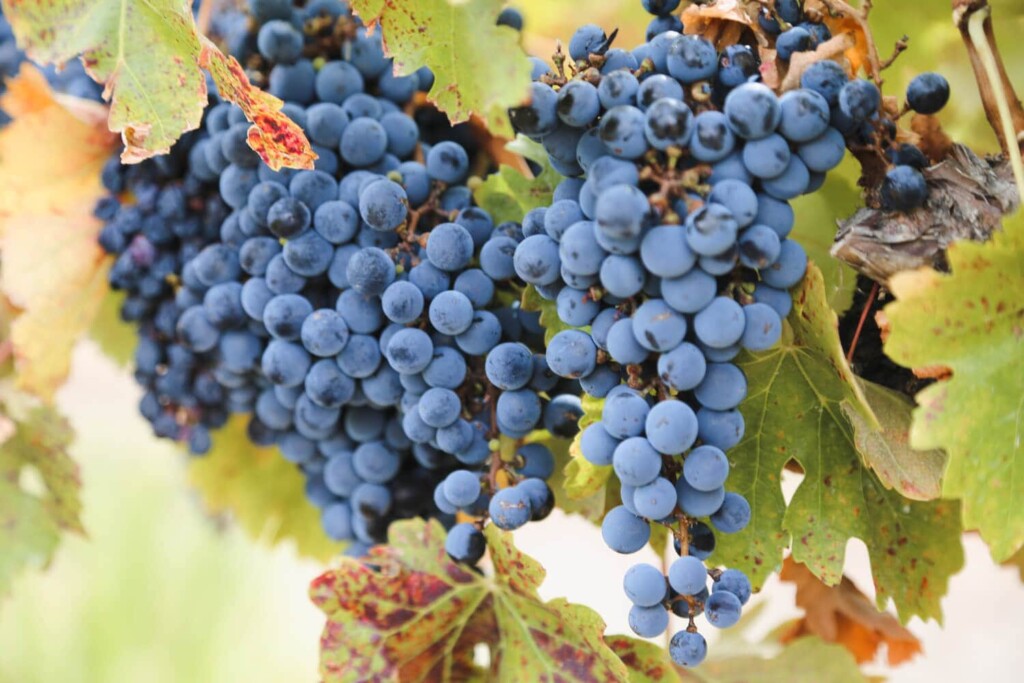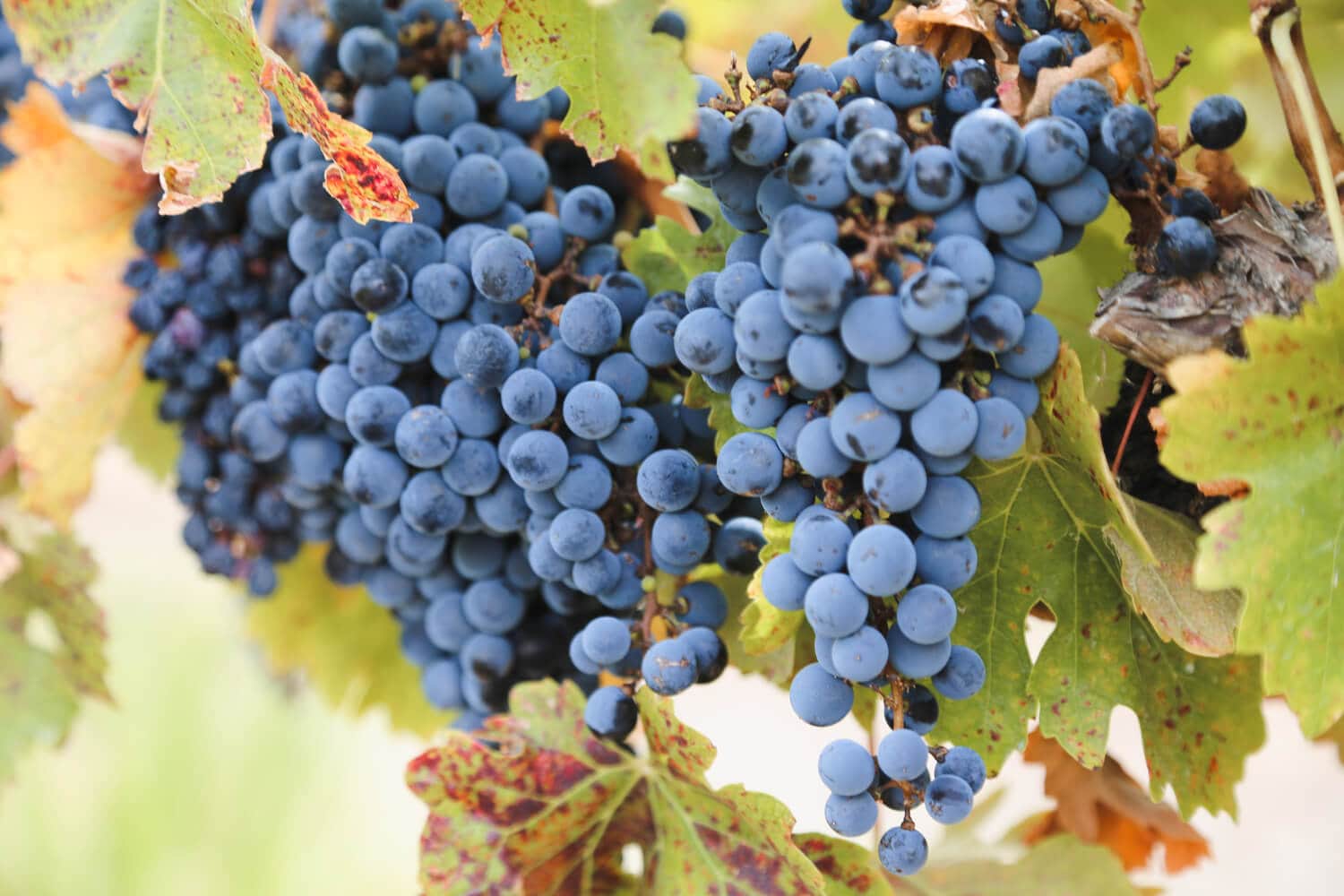 Map of the Patagonia Wineries
Below is a map of all the Patagonia wineries mentioned in this article.
You can see that most are clustered together just north of Neuquen city proper. They can easily be visited on a day trip from the city.
Bodega Des de la Torre is significantly further and can't be visited on the same day or likely even the same trip.
Read Next | Things to do in San Martin de los Andes
Argentina Travel Resources
Read More About Argentina's Wine Regions
PIN IT FOR LATER