Steak and wine, that's what most people associate as the typical food in Argentina.
And while they're not wrong, there are so many other foods to try in Buenos Aires and in Argentina.
Pastries and ice cream represent a mean sweet tooth. Massive waves of immigration from Italy brought delicious pizza. There's even a crisp, refreshing white wine that rivals the more famous Malbec!
This post is filled with my favorite Argentina traditional food to try. I hope your hungry.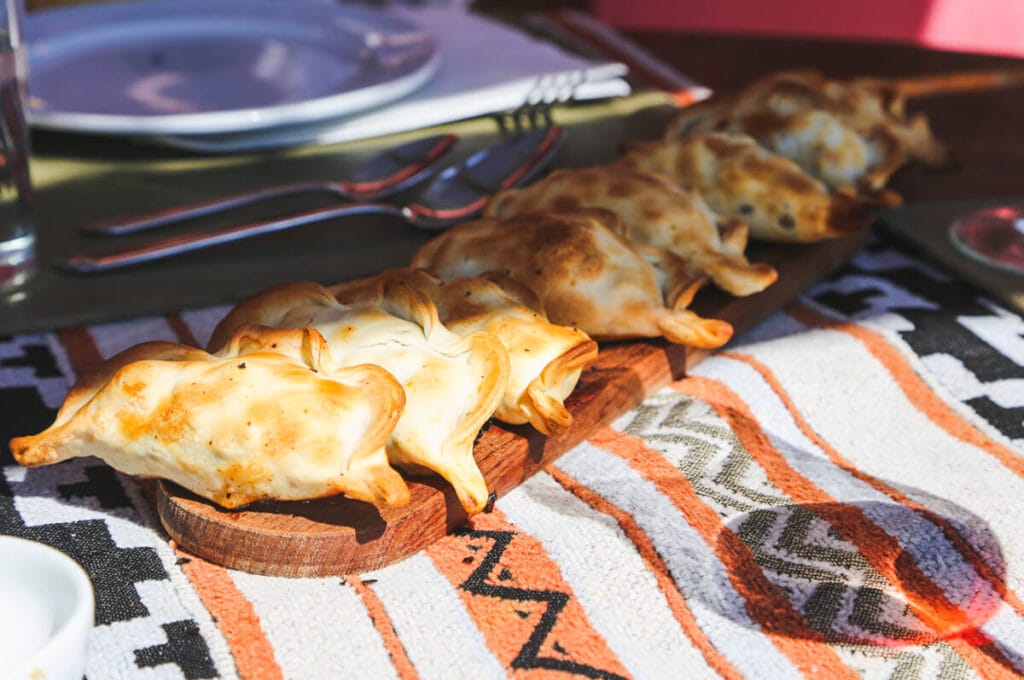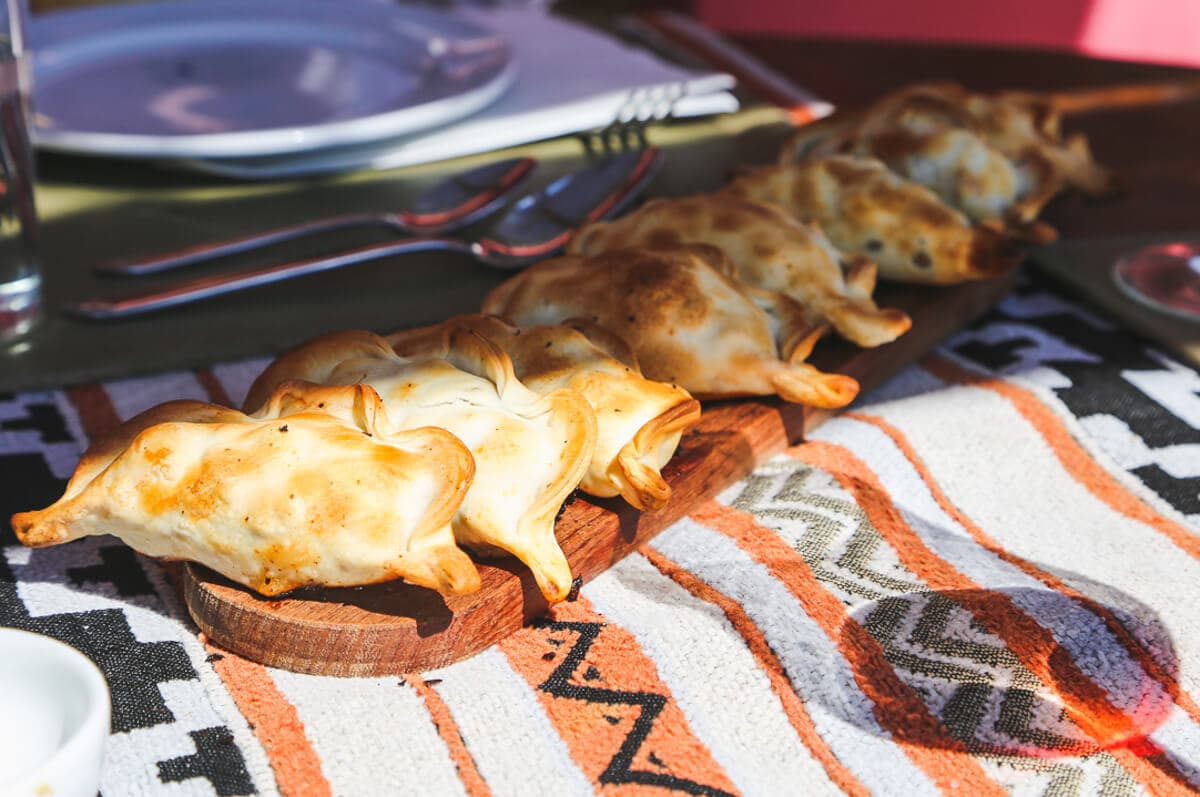 This post contains affiliate links to products & services. Sol Salute may receive a commission for purchases made through these links, at no extra cost to you.
Typical Food in Argentina: Eat Like a Local
Buenos Aires was built by immigrants, mainly Italian, who had a huge impact on the city's cuisine.
You'll find plenty of pizza and fresh pasta sharing a menu with all that steak.
Travel to the north and you'll see Argentinian dishes that originate from the indigenous populations there.
There is so much delicious popular food in Argentina to try besides just steak!
I hope you brought your appetite, let's get started.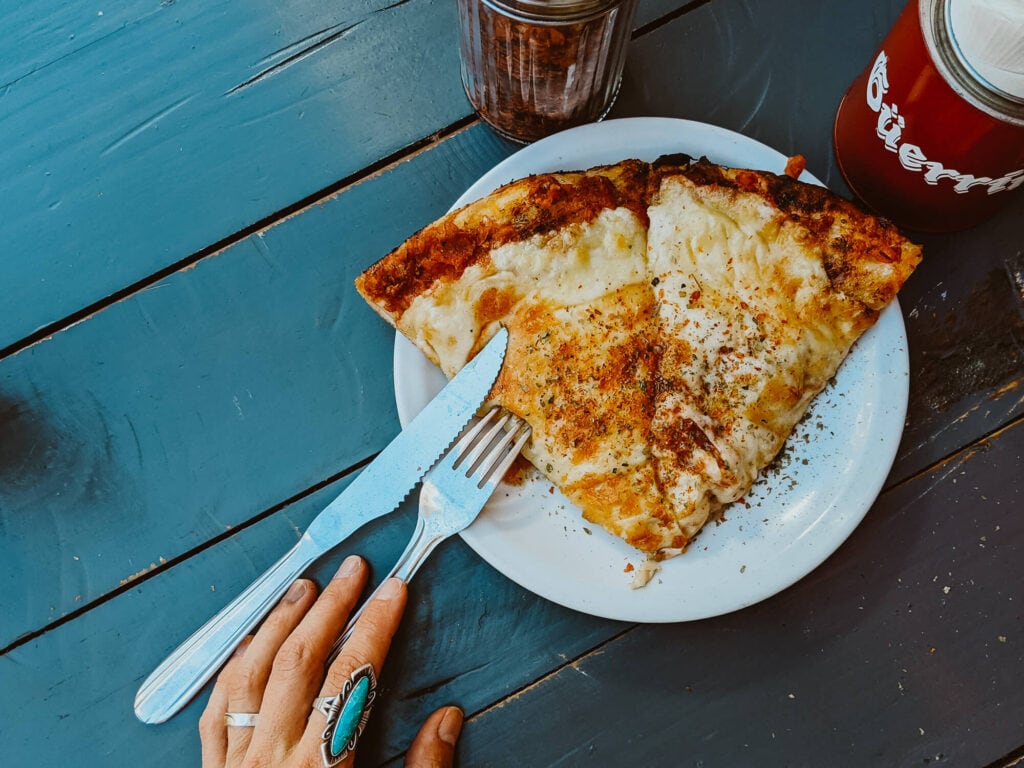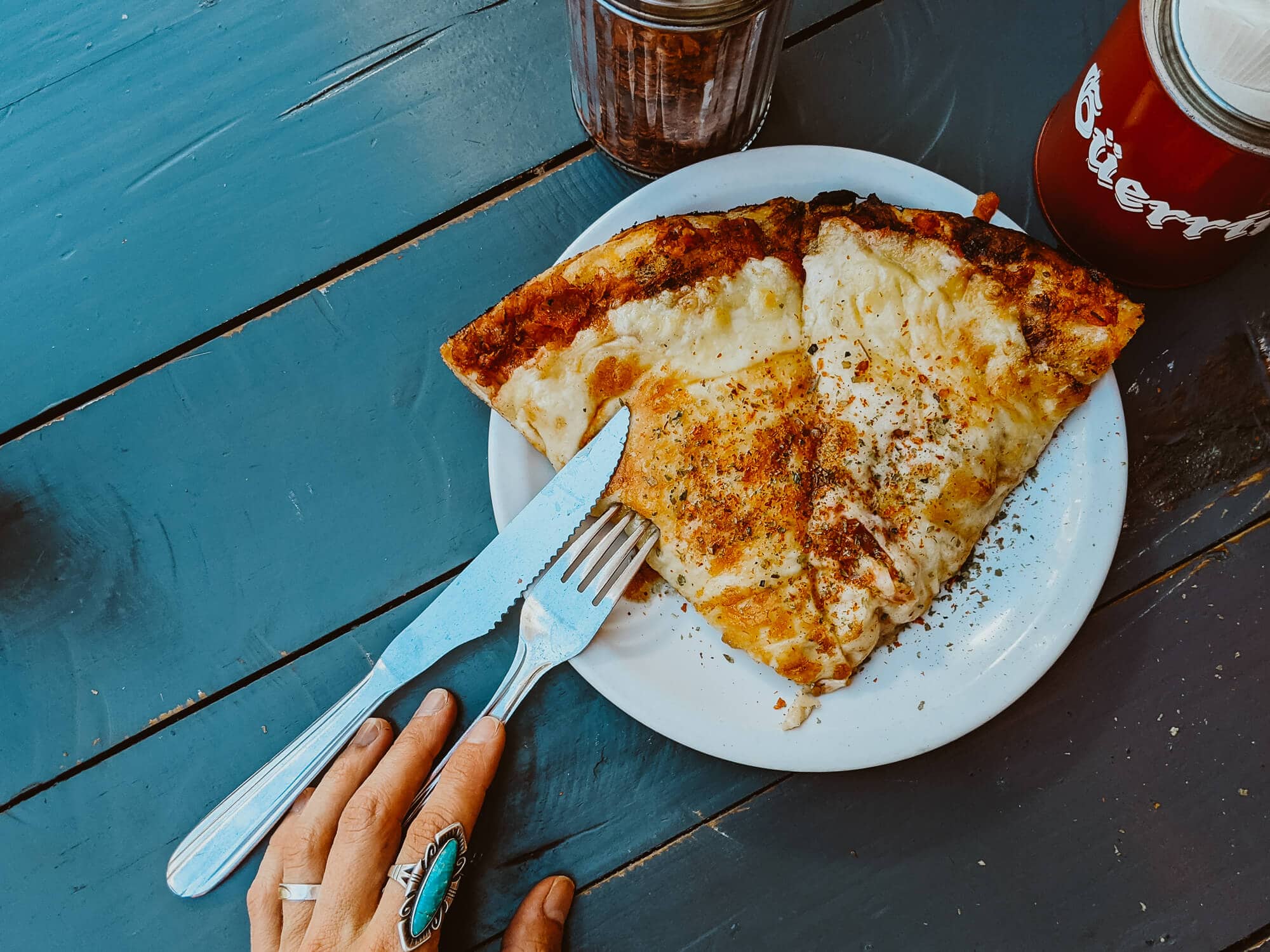 Pizza & Faina
While Argentina was settled largely by Italian immigrants, the pizza tastes nothing like a thin Neapolitan pie.
If you want to try proper Porteño pizza, skip the takeout and head to Avenida Corrientes. The street comes to life at night, reminiscent of New York's Times Square, lined with theaters and neon lights.
The crust is thick, light on the sauce and HEAVY on the cheese. Sit and order a whole pie or order a slice to eat standing at the bar.
The best wine pairing is poured from a box by a grumpy old man. If you really want to sound like a local, order a slice of fainâ to go with it.
Faina is a chickpea pancake or pie, placed on top of the pizza, it's a little too starch on starch for my taste but it's not bad!
Where to try pizza in Buenos Aires
The best by the slice pizzerias are on Avenida Corrientes downtown.
Go on this self-guided pizza crawl to try all the best pizzas in Buenos Aires.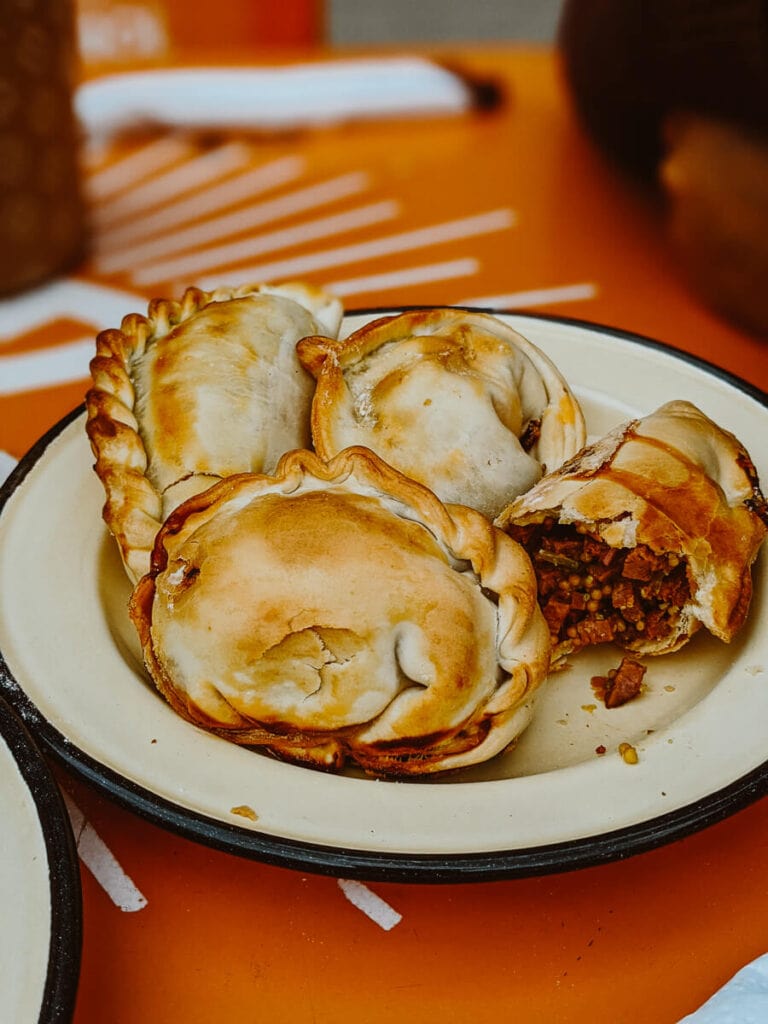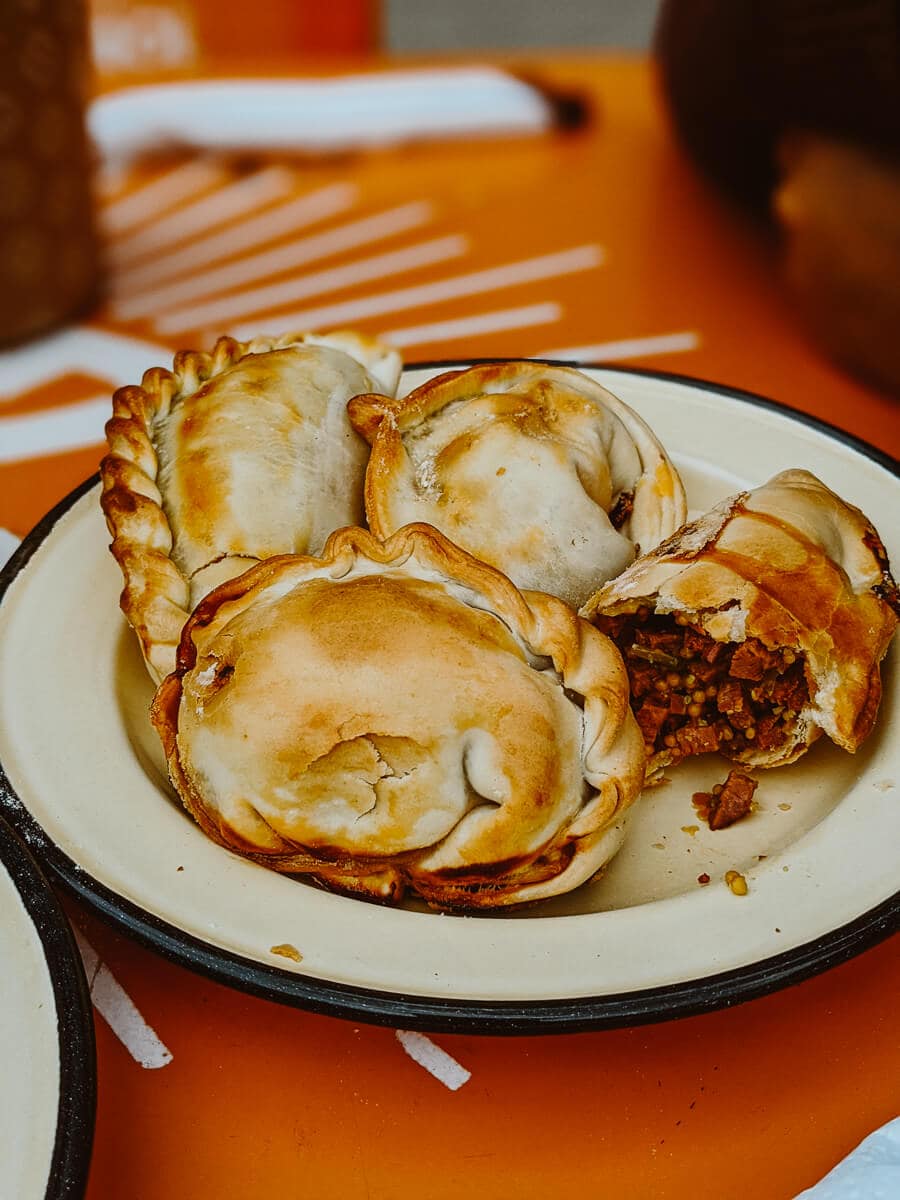 Empanadas
Order a couple as a starter at any parilla or order a dozen for delivery to your apartment. Either way, empanadas are the most tyical food in Argentina.
You can't visit Buenos Aires without eating one, or MANY (if you're lucky).
There isn't a lot of variety when it comes to fillings. The countless empanada shops all offer more or less the same menum but if it isn't broke why fix it?
Where to get empanadas in Buenos Aires?
Get some of the best empanadas in at Sanjuanino in Recoleta. El Guachito on Ave. Independencia in San Telmo is another top spot.
Learn how to make them at this wildly popular cooking class along with other popular Argentine foods.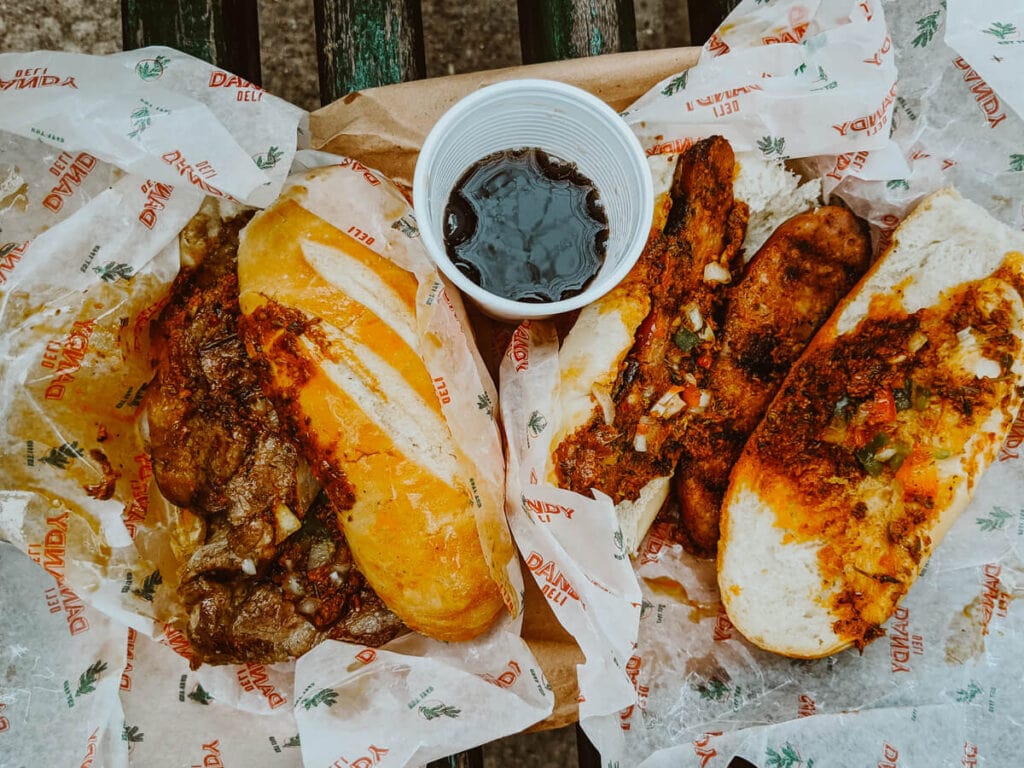 Choripan
The choripan is simple, just bread and chorizo, but it's such a perfect combination. Chori + pan, it's the only street food that really exists in Buenos Aires.
It's great from a street cart in the park or along the riverside or as the first thing off the grill at any family "asado" (barbeque).
Scoop spoonfuls of chimichurri on top and you're good to go!
Where to try Choripan?
The best Choripan is from a street vendor.
You can find them along the river on the Costanera Sur, in the park at Bosques de Palermo, and in all of the outdoor street markets like the Sunday market in San Telmo.
If you want to try more creative toppings on fancier bread, try the hipster spot Chori.
They have two locations in Palermo.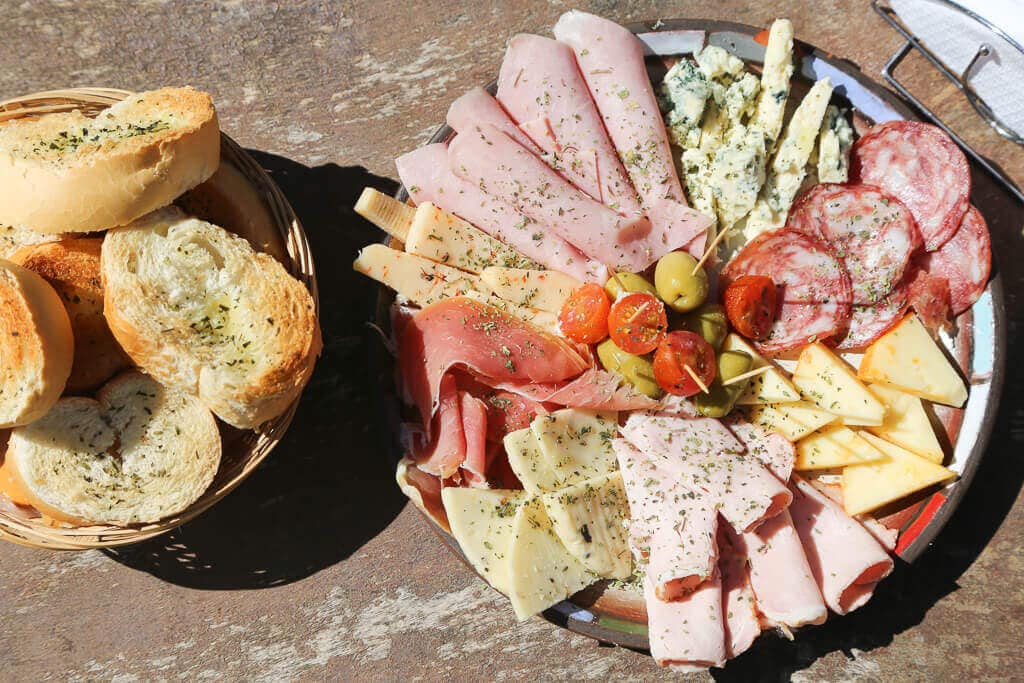 Picadas
A picada is the Argentine equivalent of a charcuterie plate. A platter filled with delicious salamis, ham (boy, do Argentines love their ham), cheeses, pickled vegetables, behold the picada.
Great for parties where you don't want to actually cook for your friends but still look fancy, or to snack on while you sip on a large glass of Malbec.
Where to find the best picada in Buenos Aires?
My favorite picada is at the historic Bar El Federal in San Telmo. Go hungry and with a group to share.
Hache in Palermo Soho is a wine bar that also serves great picadas with products from Tandil in the Buenos Aires province.
Provoleta
Holy queso! You have to try provoleta. It's a disc of provolone cheese put straight on the grill in a special dish.
Once it's good and melted, maybe with some oregano and crushed red pepper sprinkled on top, it's served up hot.
If you're eating at a parilla in town, order it as a starter to go along with your chorizo or sweetbreads, you won't regret it!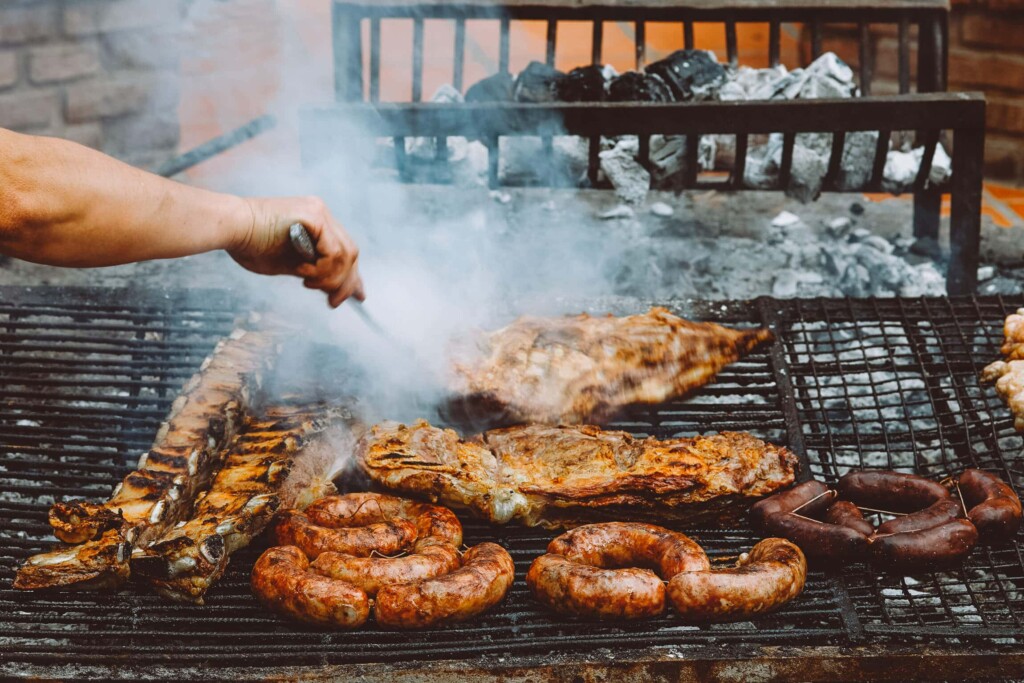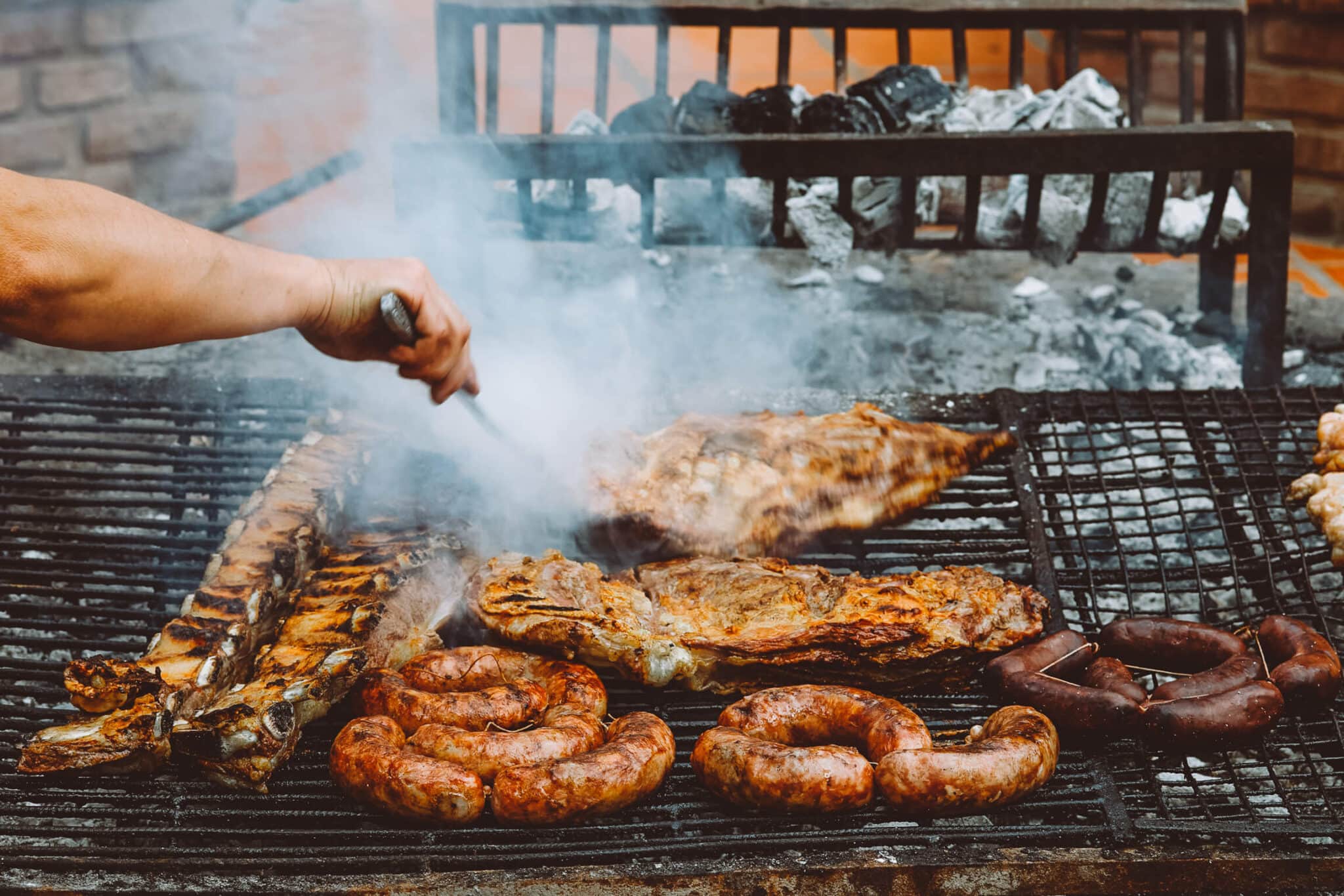 Steak & Parillada
Lomo, bife de chorizo, entraña, tira de asado, ojo de bife… red meat is king in Argentina and is without a doubt the most famous Argentinian food.
A few years ago a study said that Argentines consume 127 kilos of meat every year. That's a lot of beef! I'm sorry vegetarians.
I'm also sorry for that time you went to a restaurant in Buenos Aires and informed the waiter you were a vegetarian and he shrugged and suggested ham.
They know not what they do.
My favorite cut is lomo, or tenderloin, from Desnivel in San Telmo. They have one on the menu that is drenched in a creamy mustard sauce. It is heaven.
If you're a carnivore, you're in the right place. If you really want to commit, order a parillada.
You'll be brought a tiny grill for the table, topped with a variety of cuts of meat. It's best shared with the entire table.
Where to eat steak in Buenos Aires?
Everywhere, seriously. My favorites are Desnivel in San Telmo and Don Julio in Palermo. But in reality, steak is omnipresent and you really can't go wrong.
For more information, read my post about to where order the best steak in Argentina (with vocabulary to help you do it!)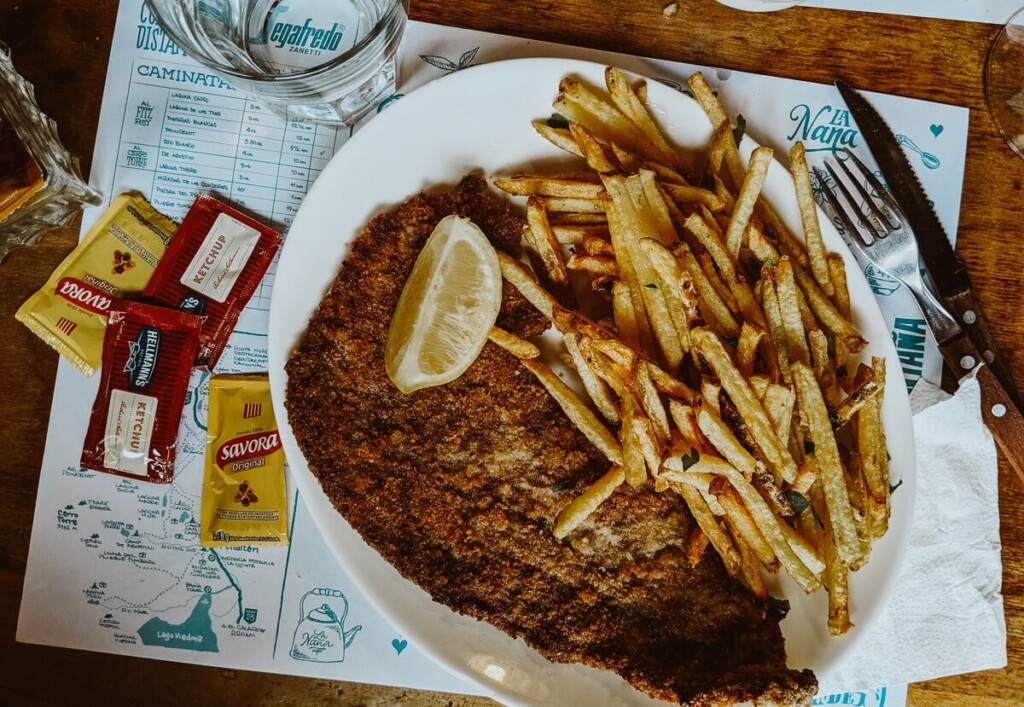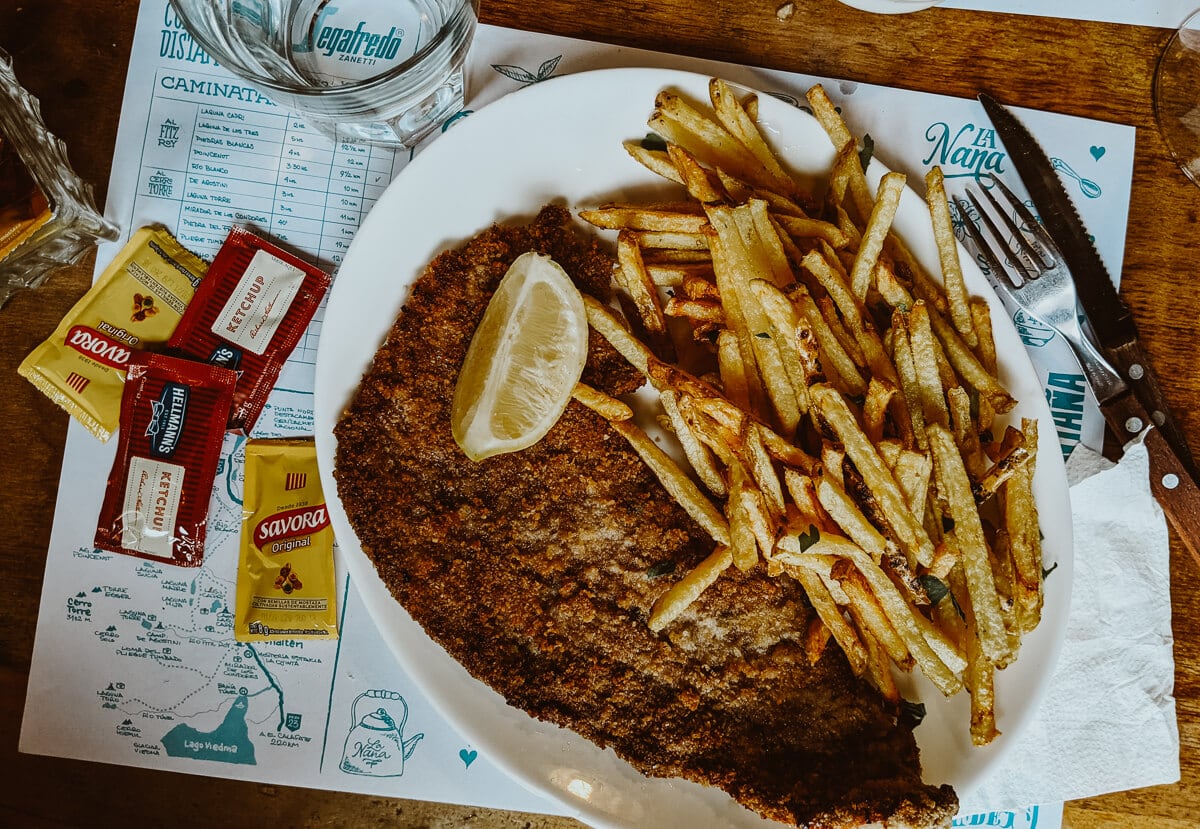 Milanesa Napolitana
Like a schnitzel, a milanesa is thinly cut beef or chicken breaded and deep fried.
But why stop there when you can put tomato sauce, ham and mozzarella on top and turn it into a pizza of sorts?
This is the milanesa napolitana and it is not diet friendly. If you want to wash away some of your sins you can always order a mixed salad to go with it, or fully commit to the deep fryer and order a plate of greasy fries.
Where to try milanesa?
In almost every restaurant! Check out the minutas (or fast food) section of the menu.
La Farola is a chain of restaurants famous for their huge milanesas. You can order one for 4 people and share the biggest schnitzel you've ever seen.
Club de la Milanesa is another chain that offers a wide variety of toppings on their milanesas. You will see both of these restaurants everywhere if you keep your eyes open.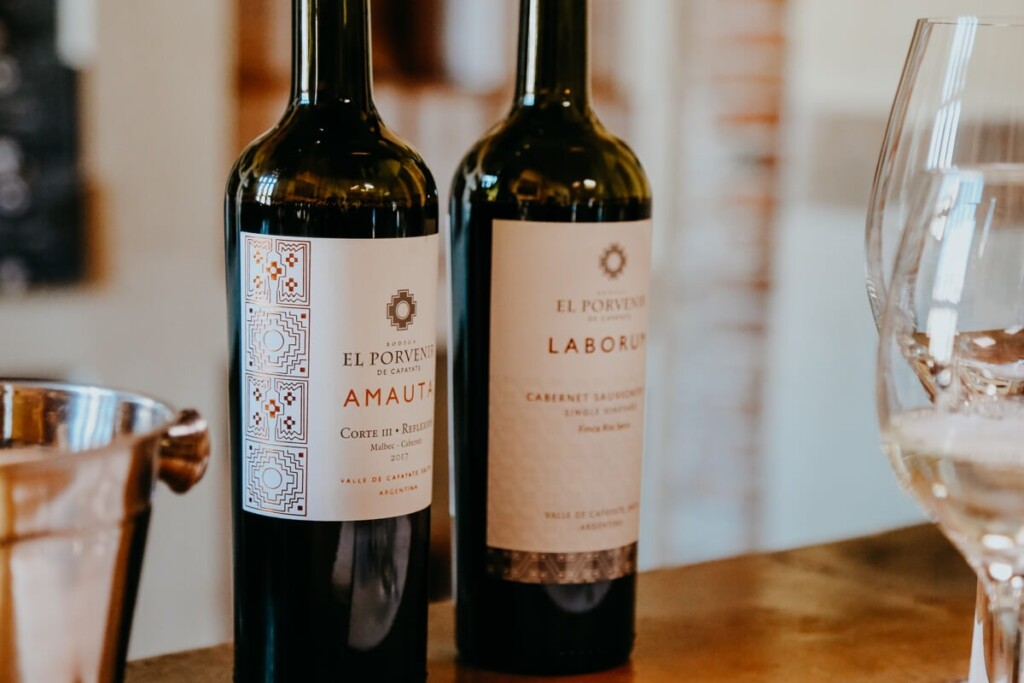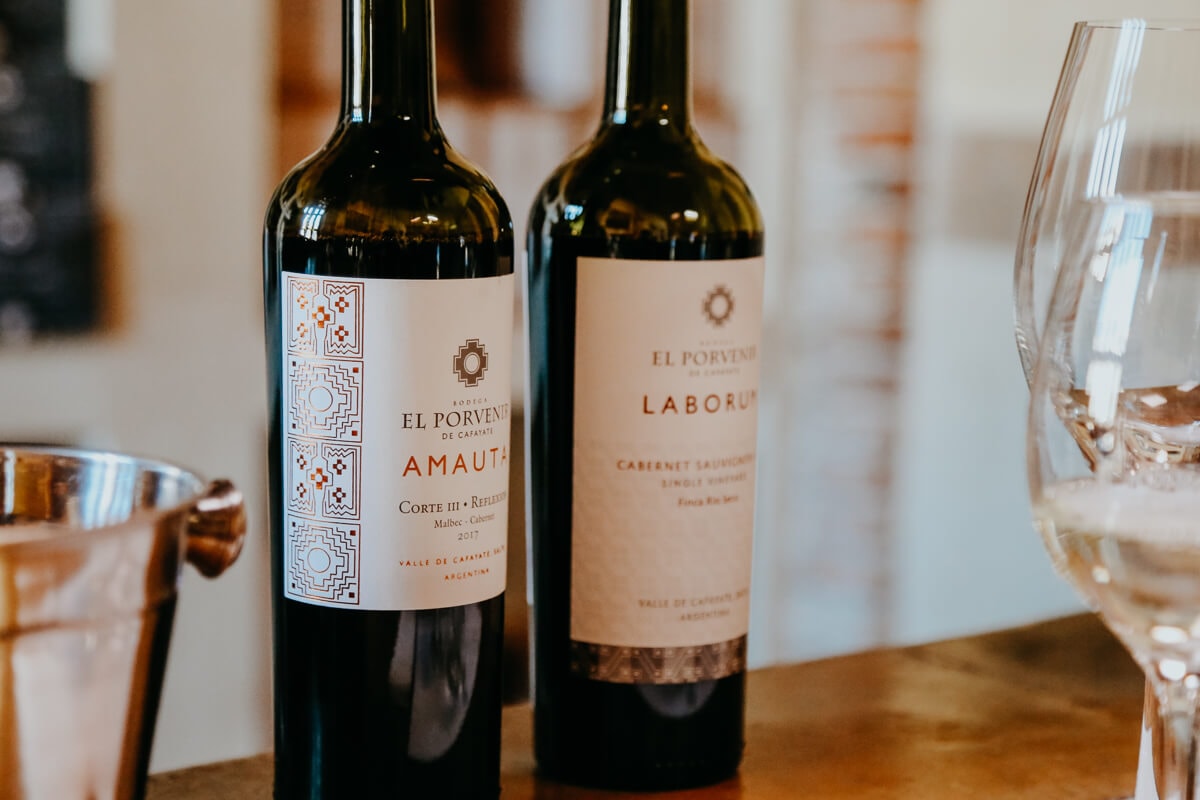 Torrontés
While often eclipsed by its big brother, Malbec, Torrontés is actually the only wine variety native to Argentina.
For many years it was thought to be related to the Torrontés grape variety from Galicia, but recent DNA evidence disproves that.
This Argentine white wine variety is fresh and aromatic, with notes of apricot and peaches (do I sound like a sommelier?).
Torrontes crisp and refreshing on hot, humid summer days when Malbec just won't do.
Where to try Torrontes in Buenos Aires?
There are a lot of wine bars to visit in Palermo, my favorites are Hache, Vico, and Pain et Vin.
For the best experience though, I recommend this wine tasting experience. It's such a great way to start the evening while trying Argentina's best wines.
For more information, read all about the most typical drinks in Argentina to toast like a local.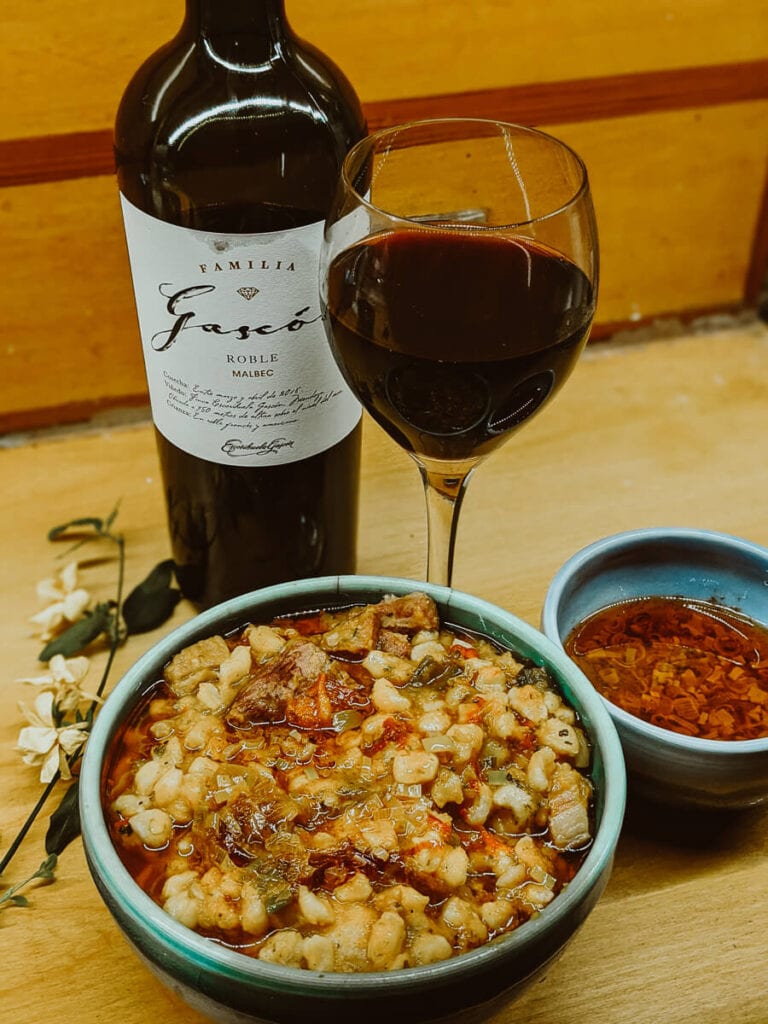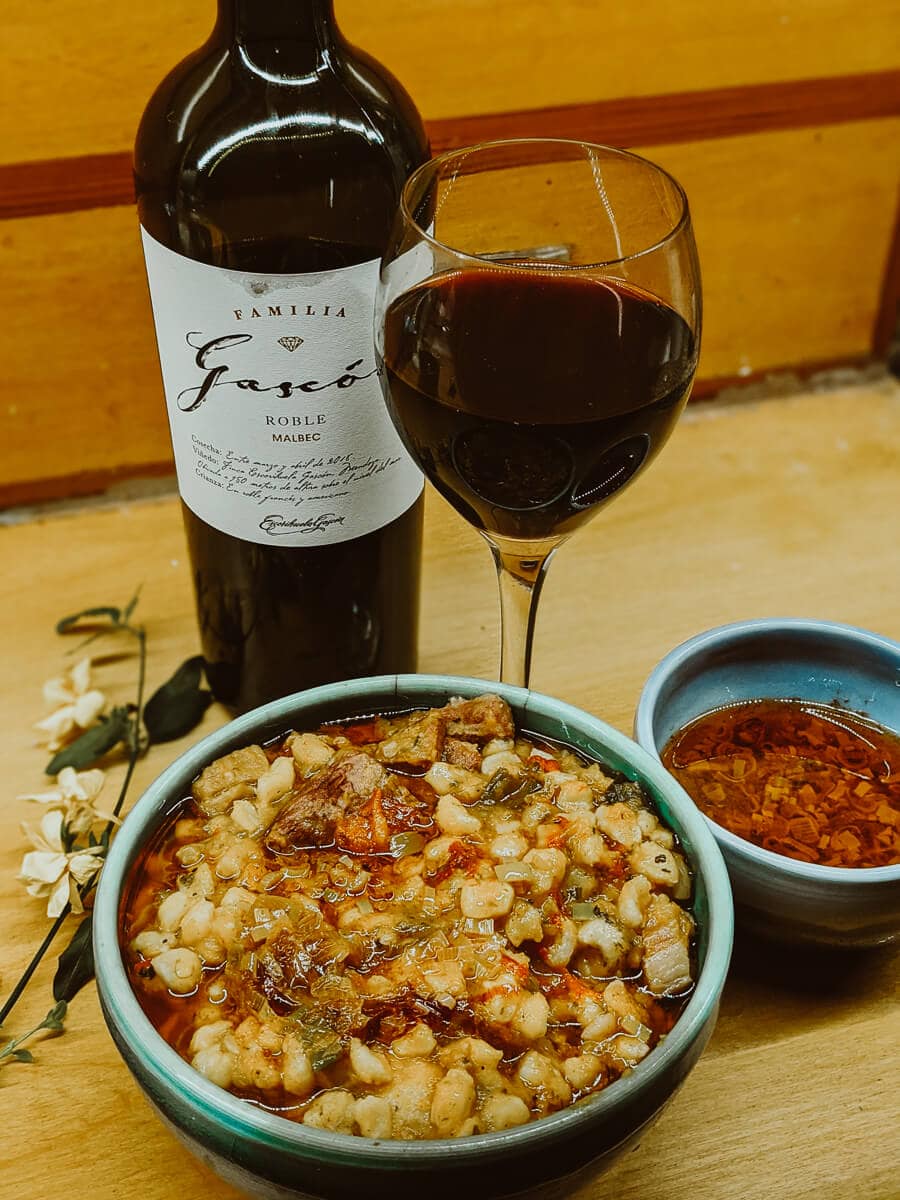 Locro & Carbonada
Locro is a heavy stew made with lima beans, white corn, chorizo, bacon, squash, and pretty much any kind of meat you want to toss in from brisket to pigs feet.
It's a traditional Andean dish and originates from the Northwest provinces. If you're visiting in winter it's a great dish to warm your bones.
It's common to eat Locro on the two most patriotic Argentina holidays (May 25th & July 9th).
If you're lucky to be visiting on those dates, eat like a local and order locro! It will be the daily special in nearly every restaurant in the country.
Carbonada is another stew typical to Buenos Aires. It's sweeter, with yellow corn, squash, sweet potatoes, and dried peaches mixed in with the meat.
Lentil stews are also very popular foods in Argentina in winter.
If you're traveling to the Northwest of Argentine you'll see them cooked with llama meat!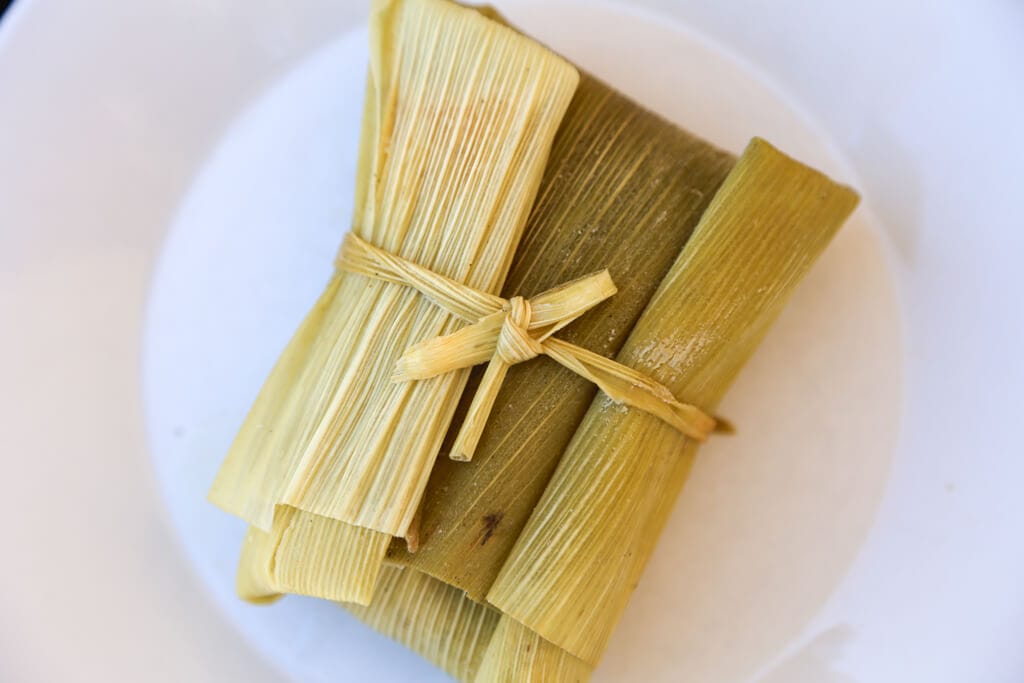 Tamales & Humita en Chala
Tamales can be found in so many countries throughout Latin America, so you should definitely give the Argentine version a try.
They're shorter and wider than the Mexican version, but the concept is the same, meat inside corn meal.
Humita en chala is another similar dish, in that it's also wrapped in the "chala," or corn husk.
It's basically creamed corn and cheese with a texture similar to a tamale, bonus points if it's made with goat cheese.
If you make it to the Mataderos Market in Buenos Aires, you're in luck. There are food stands there that offer outstanding tamales and humitas.
These traditional Argentinian dishes (along with locro) originate from the indigenous populations in the North. This is why you may see variations of them in Chile, Bolivia, Peru, and Ecuador as well.
Each country will add its own spin to it, depending on the regional vegetables and traditions.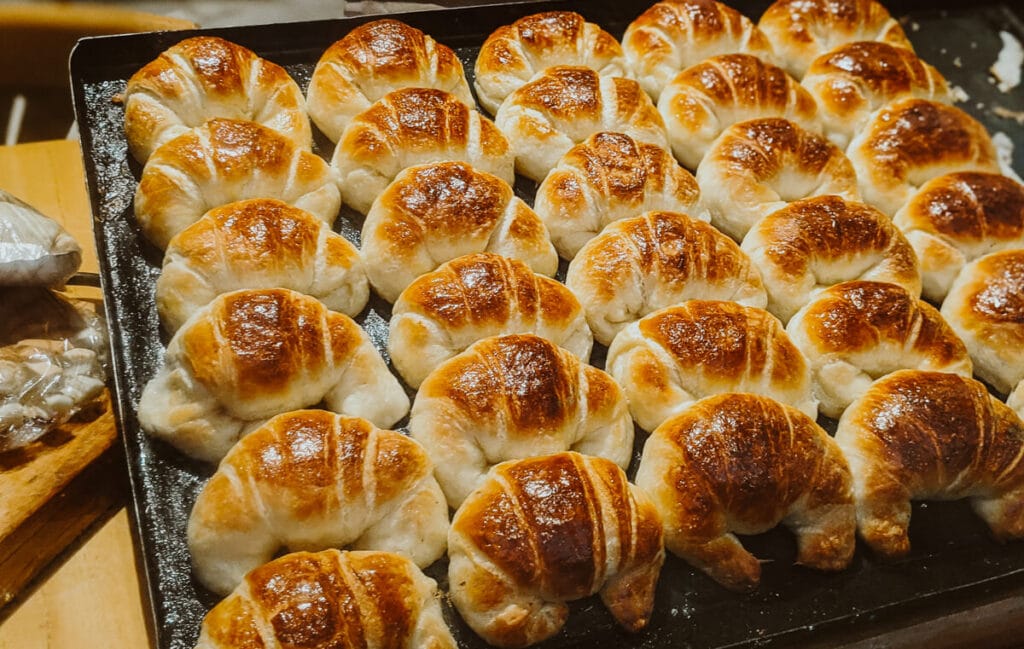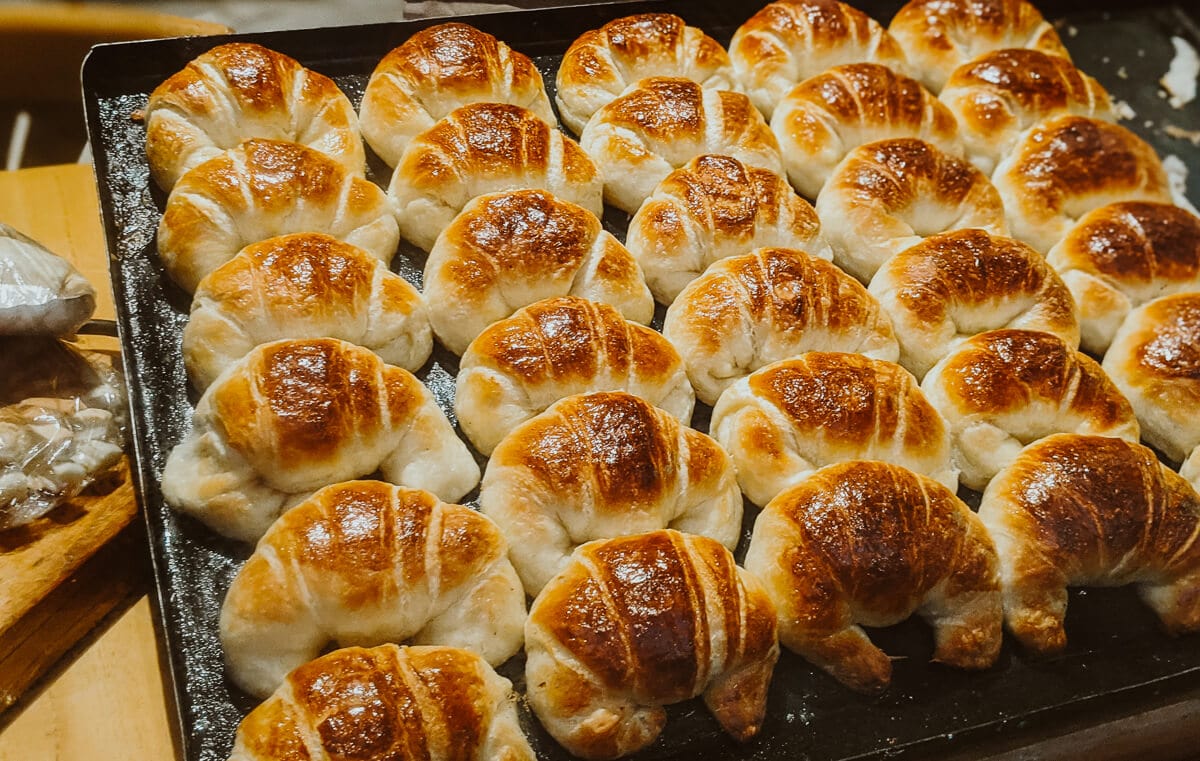 Facturas: Merienda, Medialunas & More
With dinner in Argentina being so late, people need a boost of energy to get through the afternoon.
I present to you the "merienda," the perfect break for that long stretch of time between lunch at noon and dinner at 9 pm.
At around 6 pm, it's time for coffee and pastries, called "facturas." The end all be all of facturas is the medialuna.
It's like a croissant but a bit denser and gooier, it's perfection.
If you're used to early American dinners, help yourself out by eating a hearty merienda to hold you over until that late dinner reservation.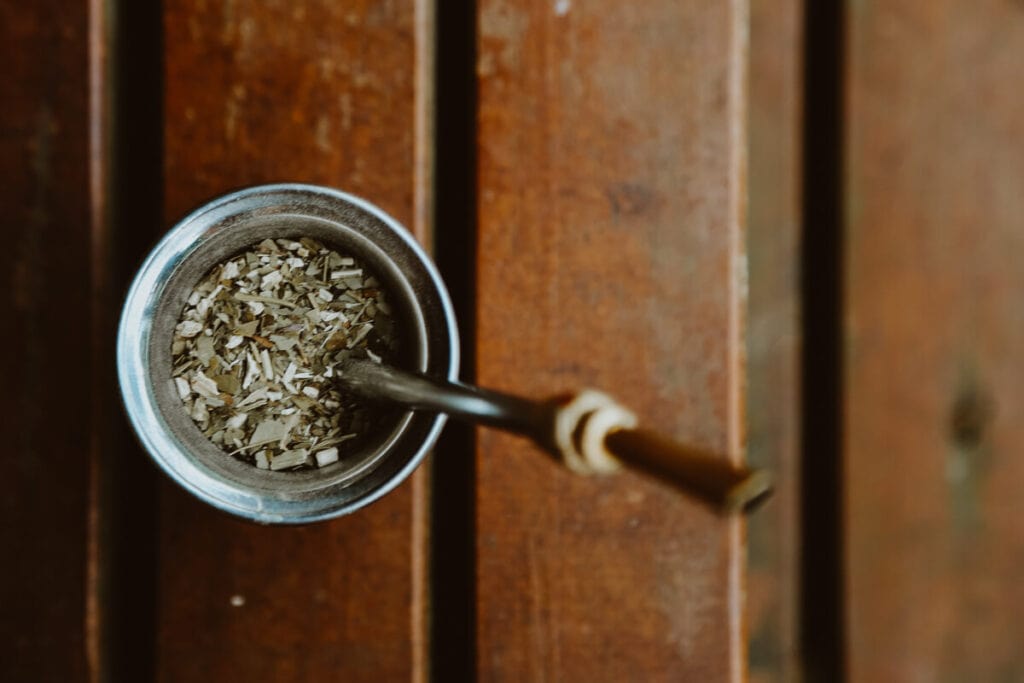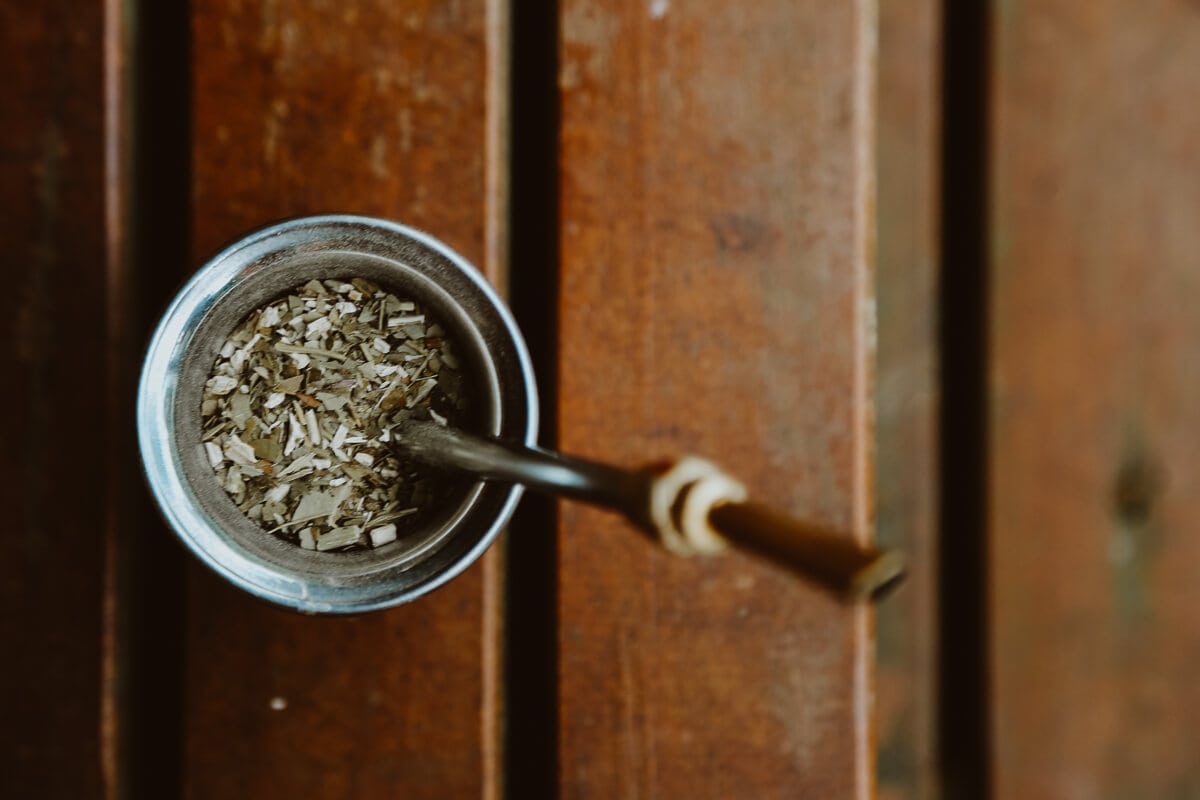 Mate
Yerba Mate is a bitter, caffeine-rich tea served in a gourd, a "mate" and drank through a metal straw called a "bombilla."
Everyone has their own mate gourd and thermos. Gas stations have hot water dispensers next to the ice coolers. It's a large part of the culture.
Mate is best consumed with friends sitting in a circle passing the mate from person to person.
Mate isn't something normally ordered in a restaurant, but if you're anxious to give it a try a few restaurants do offer a mid-afternoon mate service (look up Las Cholas, La Cholita, and Las Cabras).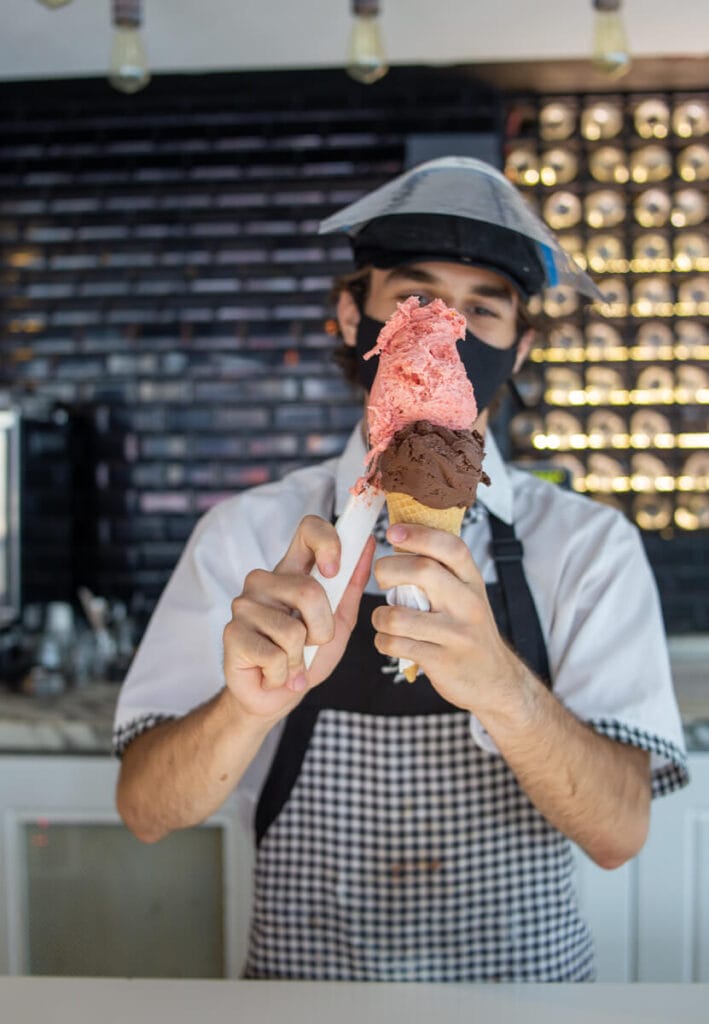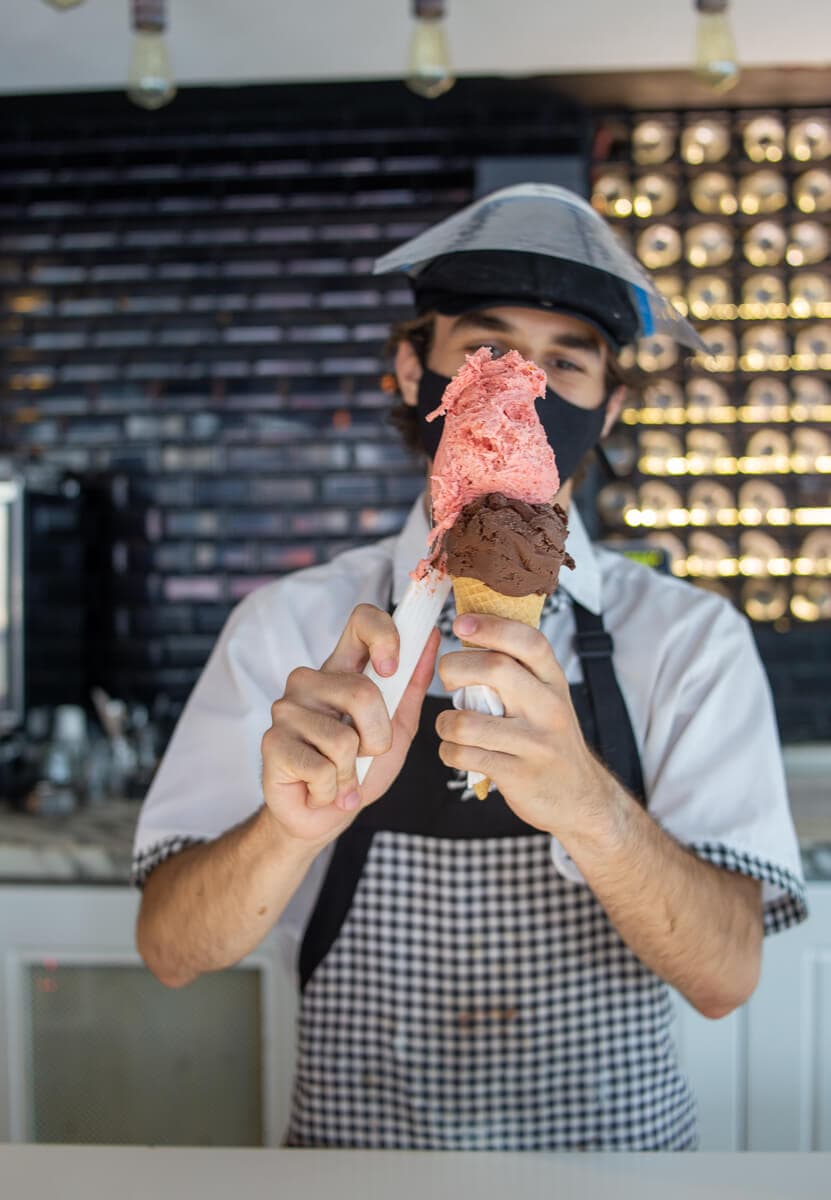 Ice Cream
Helado! The ice cream in Argentina is so good that it has converted this Blue Bell loyalist. My hometown is home to Blue Bell Ice Cream and we take it very seriously.
Italian Gelato aside (because obviously) I never liked any other ice cream, but Argentine ice cream is special. It's creamy but also light, and any respectable ice cream shop will have at least 5 versions of Dulce de Leche on the menu.
And their sorbet is the best I've ever had, with any flavor you can think of available. The best part is how they serve it.
No scoops here. They'll fill your cone with a large spatula and pile on a mountain of ice cream that seems to defy physics. It's truly an art.
Read more with my Gluttonous Guide to Ice Cream in Argentina
Read Next: Super Sweet Desserts to Try in Argentina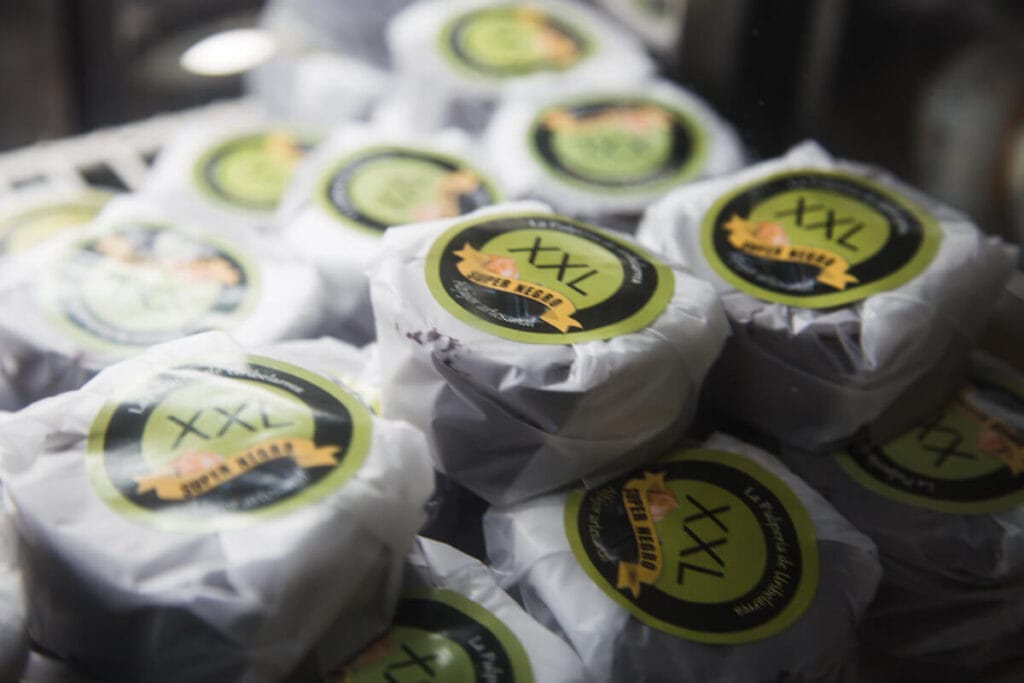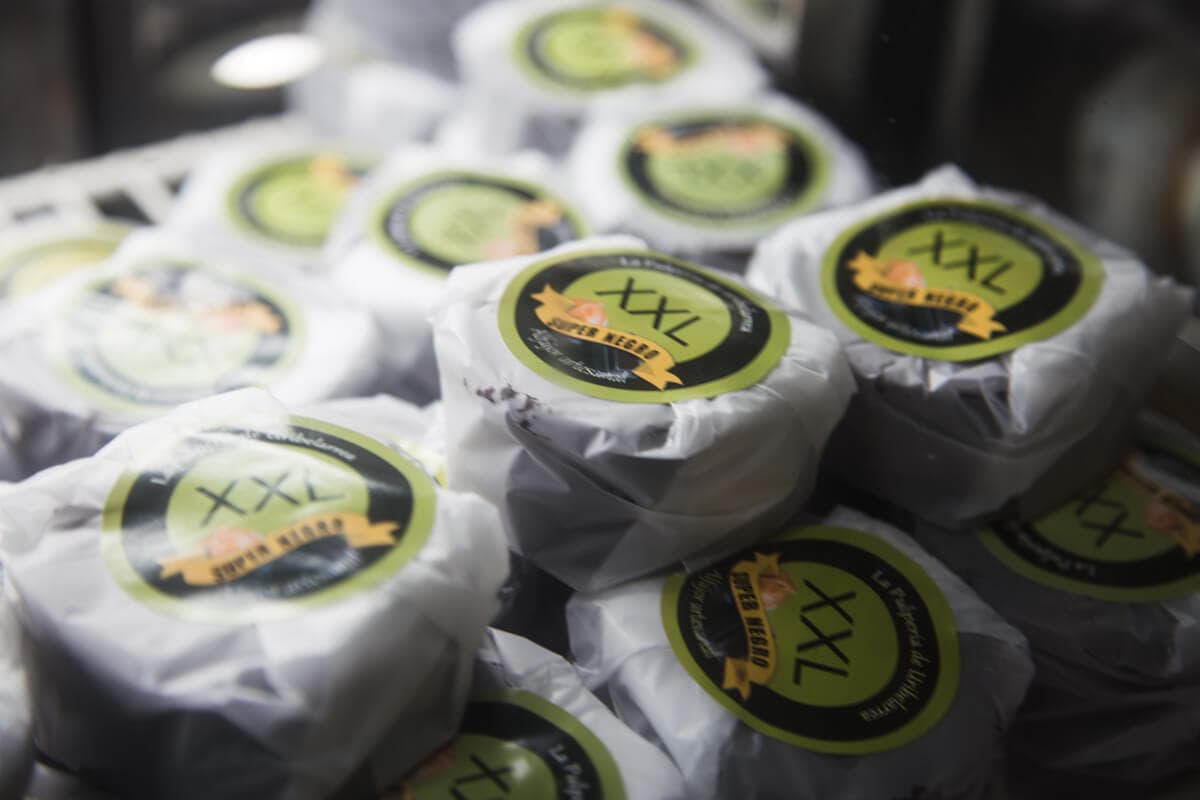 Alfajores
Two cookies, sandwiching a slab of dulce de leche and bathed in chocolate, this is the alfajor. This traditional cookie is the go-to snack for most Argentines.
A wide variety of options are available at every corner store, and an even sweeter "alfajor de maizena" is a more homemade version. Those of maizena are made with cornstarch and rolled in coconut flakes (rather than bathed in chocolate).
Who makes the best alfajores in Argentina? I find the best alfajores in Argentina to be those found in small mom-and-pop shops outside of Buenos Aires (in provinces like Cordoba, Jujuy or in Patagonia). Made with local fruits and chocolates, they're hard to beat!
Sobremesa
Sobremesa is a concept, not a food. But it so perfectly represents the Argentine attitude to meals that it has to be included.
Sobremesa is that time you spend sitting at the table after the meal is finished.
Meals are times to really spend with your loved ones. Family lunches for holidays and special occasions go on for hours, think a Thanksgiving time commitment for every birthday or minor celebration.
Relationships matter and families are important here.
That time sitting at the table sipping on coffee is special. No one is rushing off to the next thing they have on their busy schedule that day, this is their schedule for the day, and I love it.
[Disclaimer: Sobremesa is a concept in many countries and isn't Argentina specific, but I feel like it so represents Argentine food culture that it had to be included]
The Most Typical Food in Argentina
I hope you enjoy your visit to Buenos Aires trying all of the popular food in Argentina. Empanadas, steak, wine, and more, you'll leave a little heavier and a lot happier than you arrived.
Let me know in the comments what your favorite food was!