The perfect Mexican taqueria opened a block from my house here in Buenos Aires, a Texas expats dream.
My Argentinian husband and his friends went for dinner.
Months later and they still complain, about what?
The taqueria only had tacos and no dessert menu.
NO DESSERT?
In Argentina?
Blasphemy.
Argentinians definitely have a sweet tooth and a meal here isn't complete with dessert.
The most popular desserts in Argentina are heavy on the sugar.
They are rich and decadent, nearly always overflowing with generous dollops of dulce de leche and often topped with towers of meringue.
When out to eat in Argentina, always save a little room for dessert, like a local.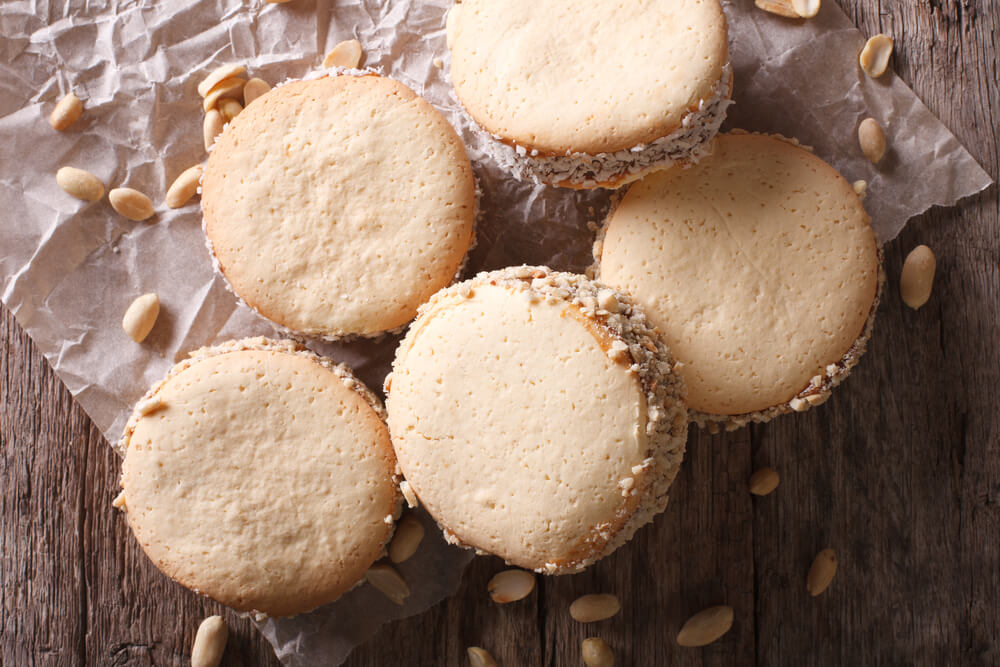 QUICK NOTE: This post contains affiliate links and Sol Salute may receive a commission for purchases made through these links, at no extra cost to you.
Traditional Desserts in Argentina
Traditional Argentina desserts have their origins in European immigration and rural, criollo gaucho culture.
Many you'll recognize from Spain (flan) and Italy (that delicious ice cream).
Others are simple, just fried dough bathed in sugar, easy for a gaucho to whip up with little resources.
All are delicious and impossibly sweet.
This post lists some of the most decadent, traditional Argentinian desserts you absolutely have to try.
FYI, if you find yourself hungry as you read this, at the end of this post there are some links that will help you get your Argentina sweet fix from anywhere in the world!
Read more about traditional Argentina food:
Dulce de Leche
Let's start with dulce de leche, which can be a dessert all on its own if you're shameless enough to eat it by the spoonful.
But truly, it's the building block of all other Argentinian sweets.
While similar to caramel in flavor, dulce de leche is made by slowly heating and cooking down sweetened milk with sugar.
The name literally translates to "sweet made of milk."
You can find DDL in any supermarket or mini-market in Argentina.
Eat it by the spoonful or slather it on cookies, toast, pastries or whatever your heart desires.
If you're not in Argentina you can find Dulce de Leche on Amazon to take care of your craving!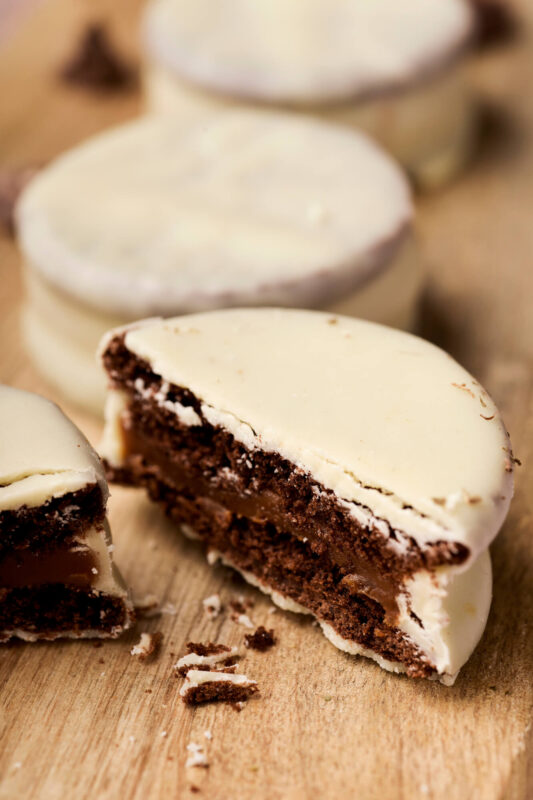 Alfajores
Alfajores are one of the most prevalent desserts of Argentina.
The basic recipe is 2 cookies with a slab of dulce de leche in the center, bathed in chocolate.
You can find seemingly endless variations for sale in kioskos and supermarkets.
Chocolate chip cookie alfajores, triple layer oreo alfajores, and classic brands like Cachafaz, Guaymallen and Havanna.
There are also alfajores de maicena, which are a bit more of a homemade version. The cookie is more similar to a sugar cookie and there's no chocolate coating.
Then they're rolled in flakes of coconut to coat the dulce de leche. They are extra sweet!
My personal favorites are artisanal alfajores when I travel in Argentina.
I've tried alfajores in the northwestern provinces of Jujuy and Salta filled with local cayote fruit or made out of purple corn flour and quinoa flour.
On our Misiones road trip, we tried alfajores made with yerba mate (these are still my all time favorites!) and in Patagonia they come with berry filling.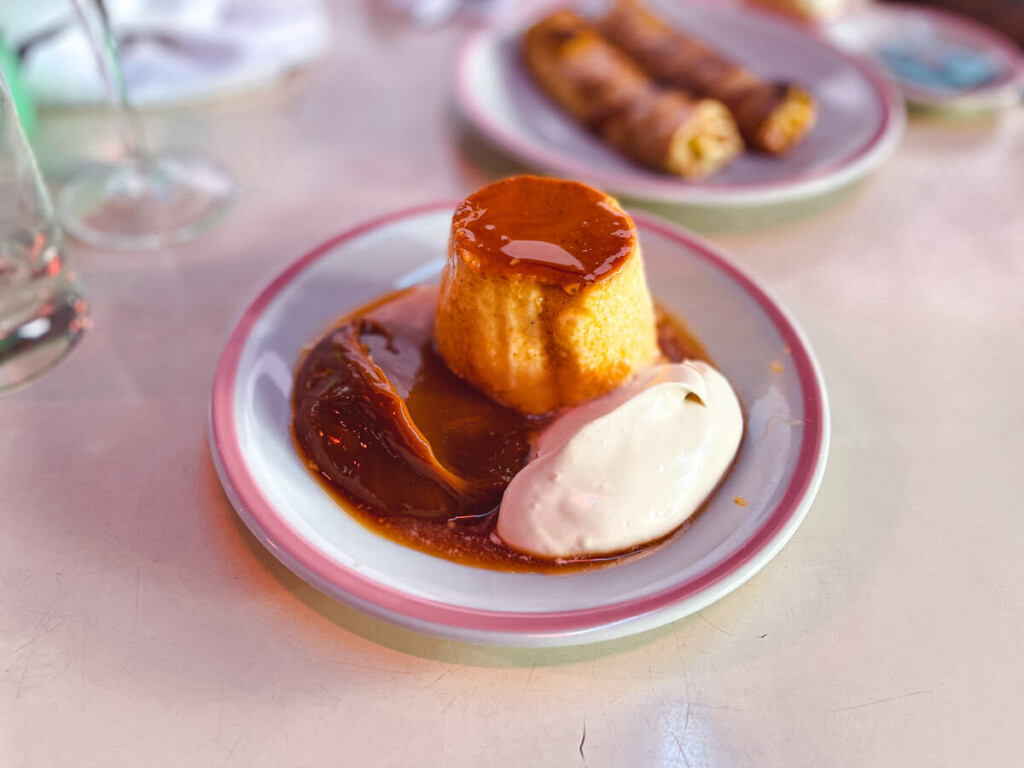 Flan Mixto
While flan is not a uniquely Argentine dessert, they sure do eat a lot of it here!
It originated with the Romans then the Spanish fell in love with it. So it only makes sense that it can be found on menus all across Latin America.
In Argentina, where sweet isn't usually quite sweet enough, they usually serve it with a generous scoop of dulce de leche and whipped cream on the side.
This powerful combo is called Flan Mixto and is the only way you should ever order your flan.
Keep Reading: How to make Argentine Flan: A Traditional Recipe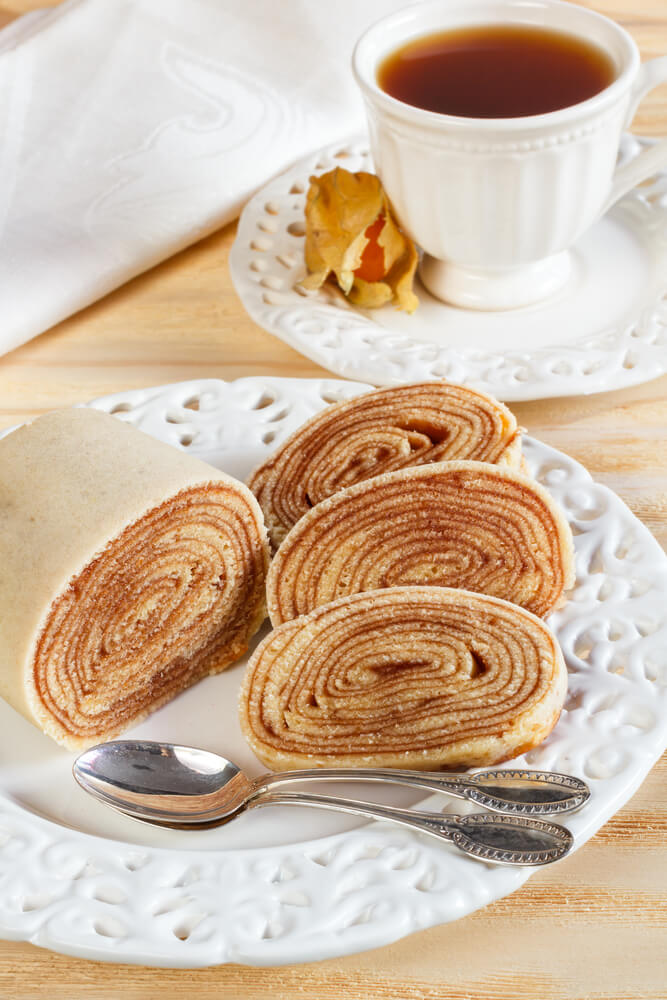 Pionono
Pionono is a thin sponge cake that's served rolled around a filling.
I know you'll be shocked to hear it but that filling is often dulce de leche.
Argentina doesn't own the pionono, which gets its name from Pope Pius IX name in Spanish, Pio Nono.
It also comes in savory versions with fillings like (god forbid) tuna, so I recommend keeping it simple: dulce de leche and powdered sugar.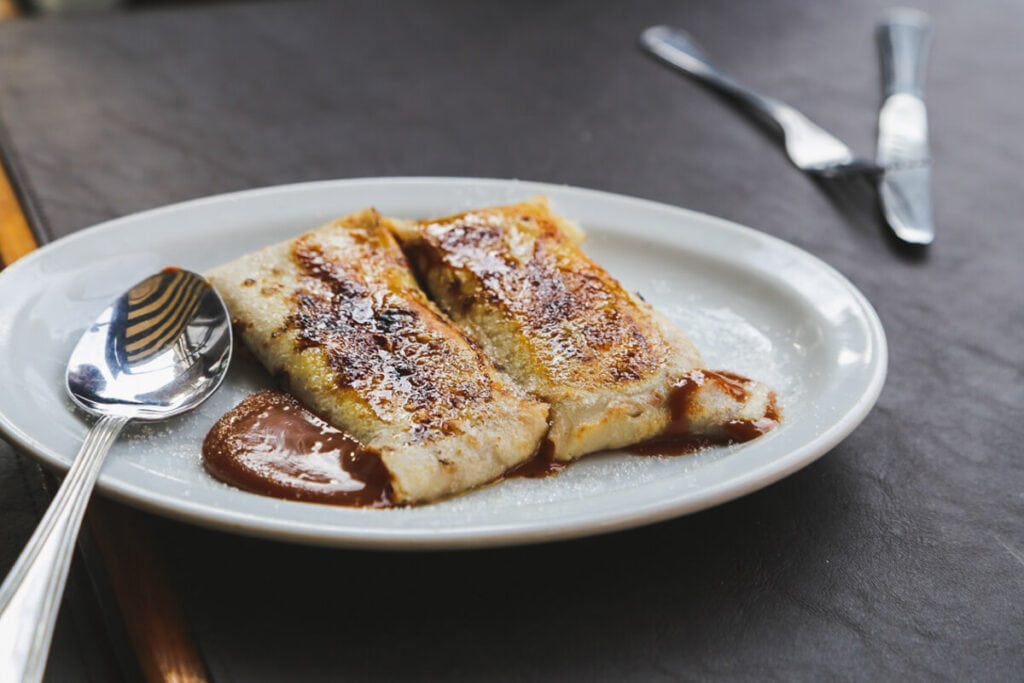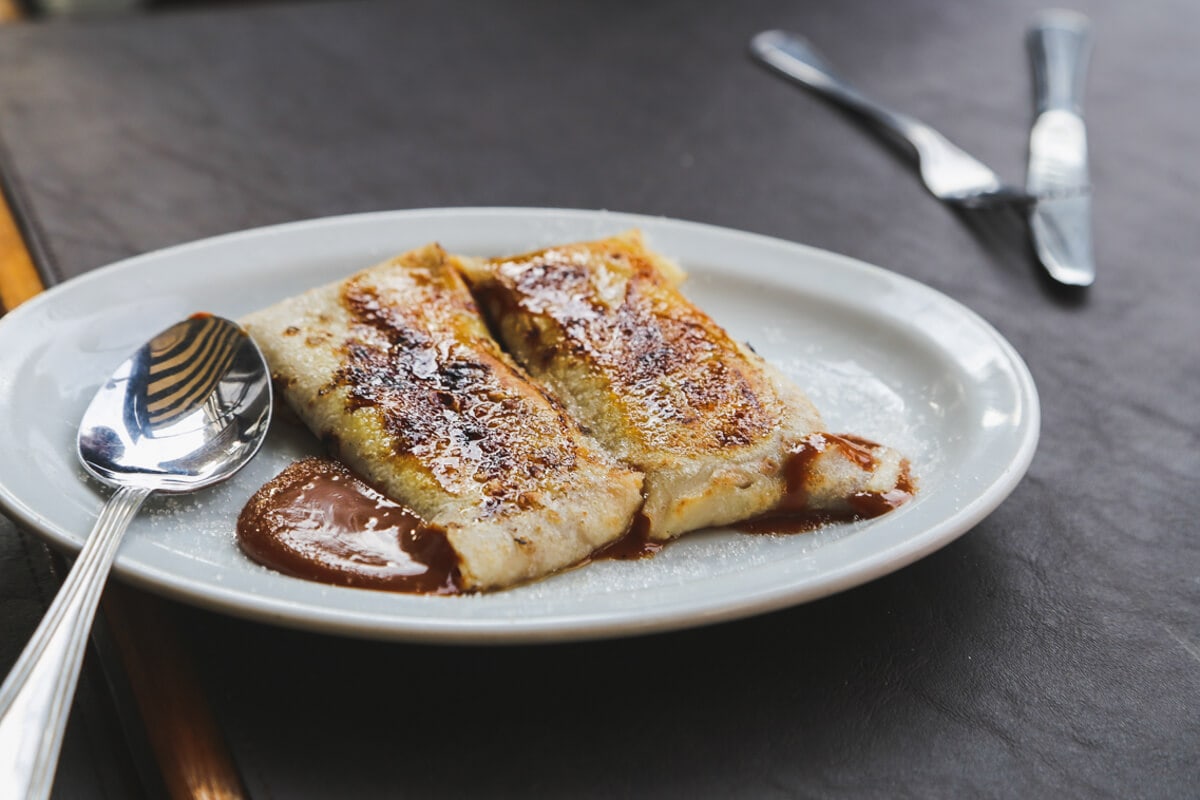 Panqueques con Dulce de Leche
This is my personal weapon of choice for how to consume dulce de leche.
Panqueques con dulce de leche are crepe style pancakes rolled up around thick dulce de leche.
You can find them on the menu of any traditional Argentine restaurant or cafe.
Still hungry? | Where to eat the best steak in Buenos Aires
El Postre Vigilante (Queso y Dulce)
Queso y dulce is one of the most traditional desserts in Argentina.
It's simple: a slab of cheese on a slab of thick quince jam (membrillo) or sweet potato (batata) jam.
I prefer batata, others prefer membrillo (it's such a personal decision that people can get very passionate about!).
You can also find location specific varieties around the country.
In the northern provinces of Jujuy and Salta, queso y dulce is often served with goat cheese and dulce de cayote.
But the true, traditional flavors will always be membrillo and batata.
The name comes from the neighborhood ladies delivering this simple treat to the neighborhood guards (vigilantes), but simply requesting "queso y dulce" will be enough for your waiter to know exactly what you want.
Torta Rogel
This classic Argentina cake is a version of the European mil hojas.
The difference is it will always be filled with (you guessed it) dulce de leche.
Crunchy layers of pastry are slathered in dulce de leche, the cake itself is topped in a tower of merengue.
You can pick up a cake or slice at most traditional panaderias throughout the city.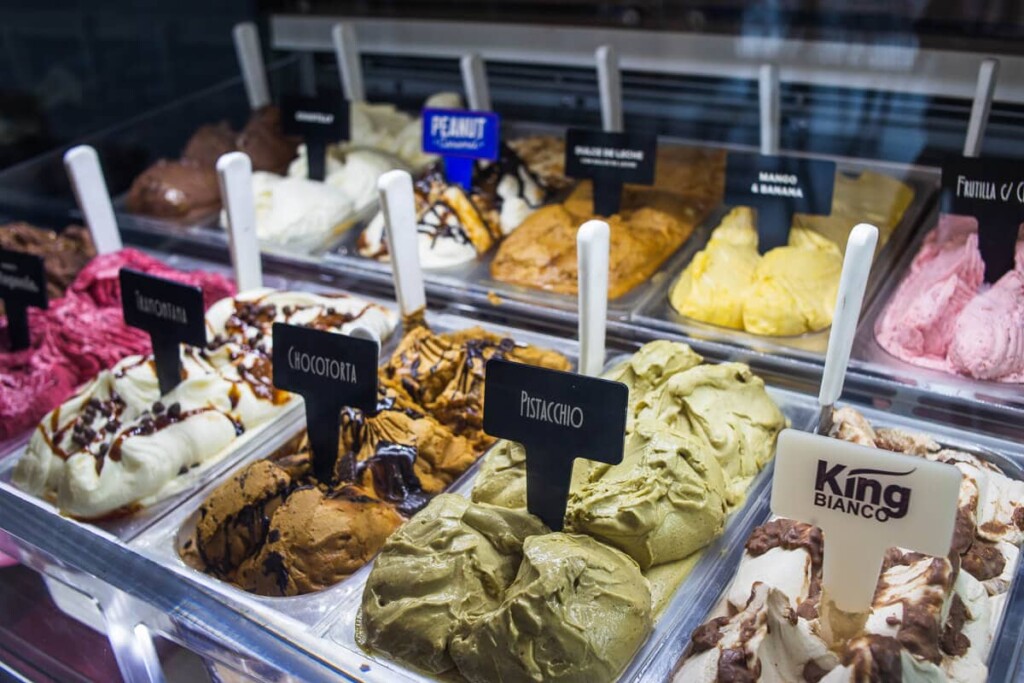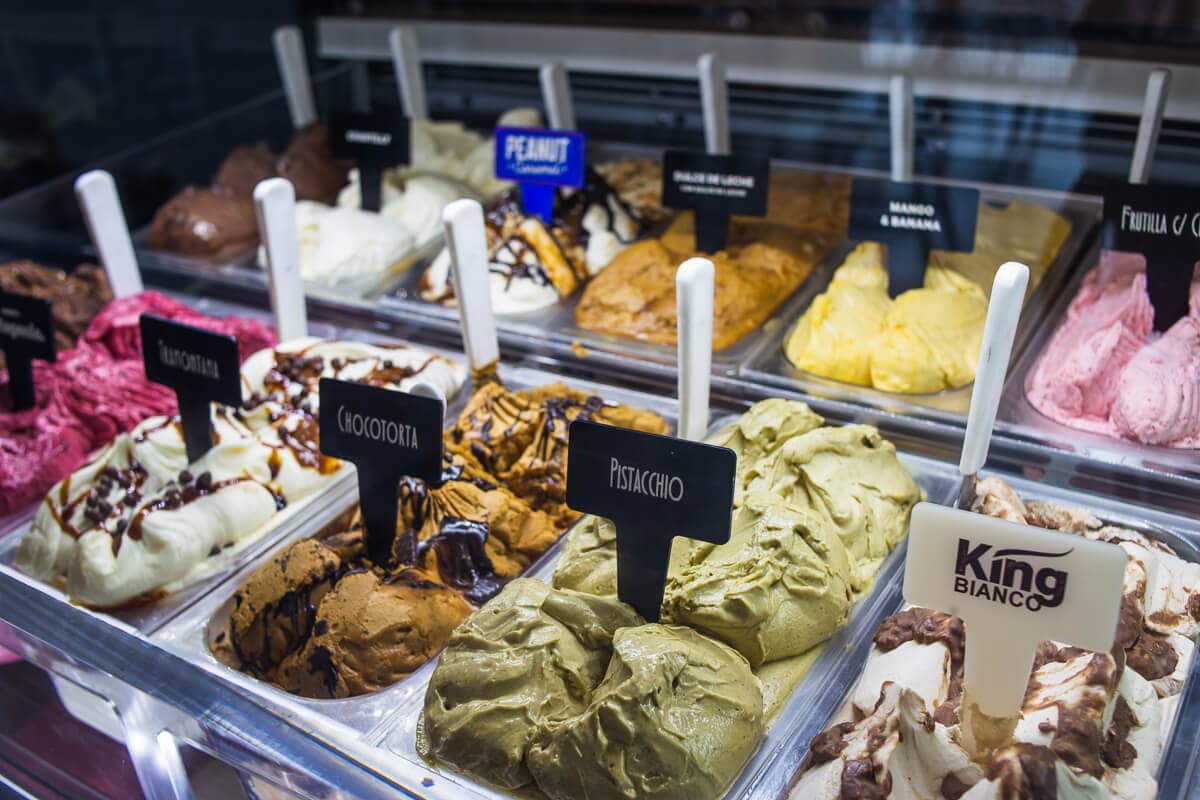 Helado
The ice cream in Argentina is legendary.
Thanks to the heavy waves of Italian immigration at the turn of the 20th century, we are blessed with incredible artisanal ice cream in Argentina.
For even more insider tips, here are my favorite Buenos Aires ice cream shops, complete with tips on how to order.
Whether you order a cone (cucurucho) or by the kilo, you're in for a treat.
For local Argentinian flavors, try dulce de leche and sambayon, which is made of egg yolks and marsala wine (basically the filling in tiramisu).
You'll see a few chain ice cream shops across the city, like Freddo, Volta or Chungo. They're good and you won't be disappointed.
However, the best are mom-and-pop shops like Cadore on Avenida Corrientes, which is famous for its dulce de leche ice cream and high-quality ingredients.
Chocotorta
Chocotorta is the most popular children's Argentinian dessert.
It's simple, no fuss, and requires zero baking with just three easy ingredients.
I originally described this as "good not great" but I have to say, over the years the chocotorta has really grown on me.
It's made of layers of a local brand of chocolate cookie, Chocolina (similar in flavor to the cookie portion of an Oreo), glued together by a dulce de leche/cream cheese/cream mixture.
If you're invited to a children's birthday party, congratulations, you'll probably be trying chocotorta but you can find it on cafe and restaurant menus as well.
Make it for your own kid with my Chocotorta Recipe.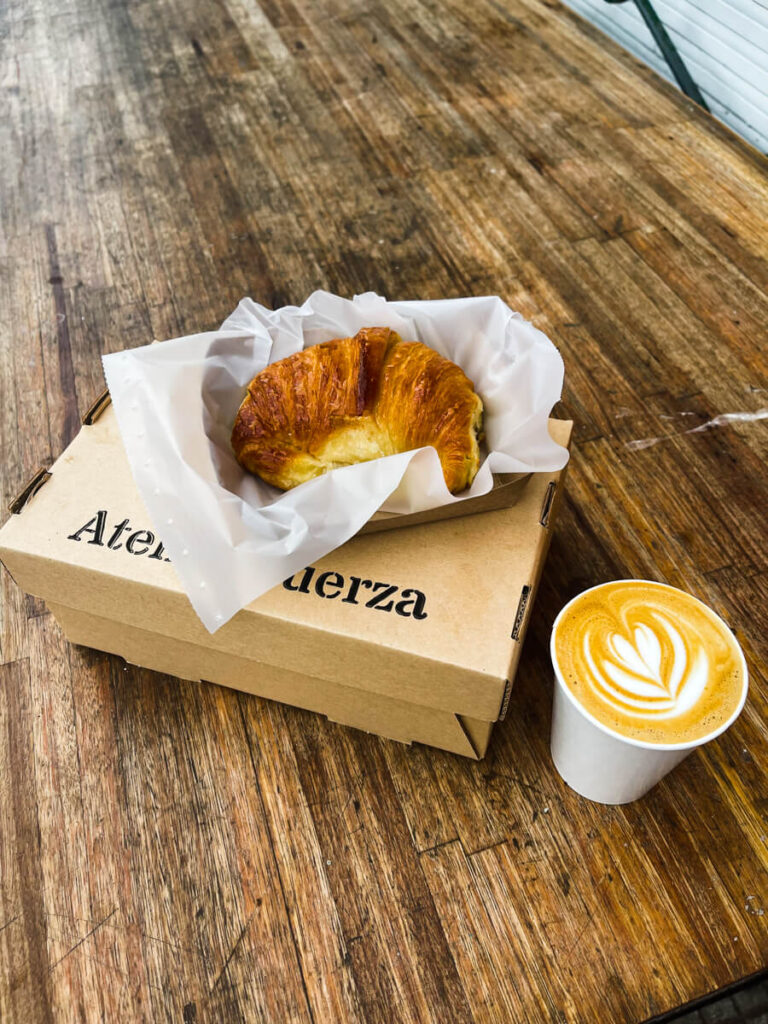 Medialunas
Medialunas are not technically an Argentina dessert, but more of a treat.
These gooey croissants are served with breakfast or with afternoon tea (called merienda).
They are the way to my heart, I am obsessed.
There are two variations: medialunas de manteca or medialunas de grasa. This simply refers to the fat used.
De manteca means they were made with butter, and will be gooey and dense.
De grasa means they were made with lard. They'll be a bit saltier and flakey.
Both are delicious and it just comes down to personal taste.
I recommend trying both, over and over, until you can be confident in your decision (you know, in the name of science).
You can buy them by the dozen in any bakery or order a couple to accompany your cafe con leche in any Argentine cafe.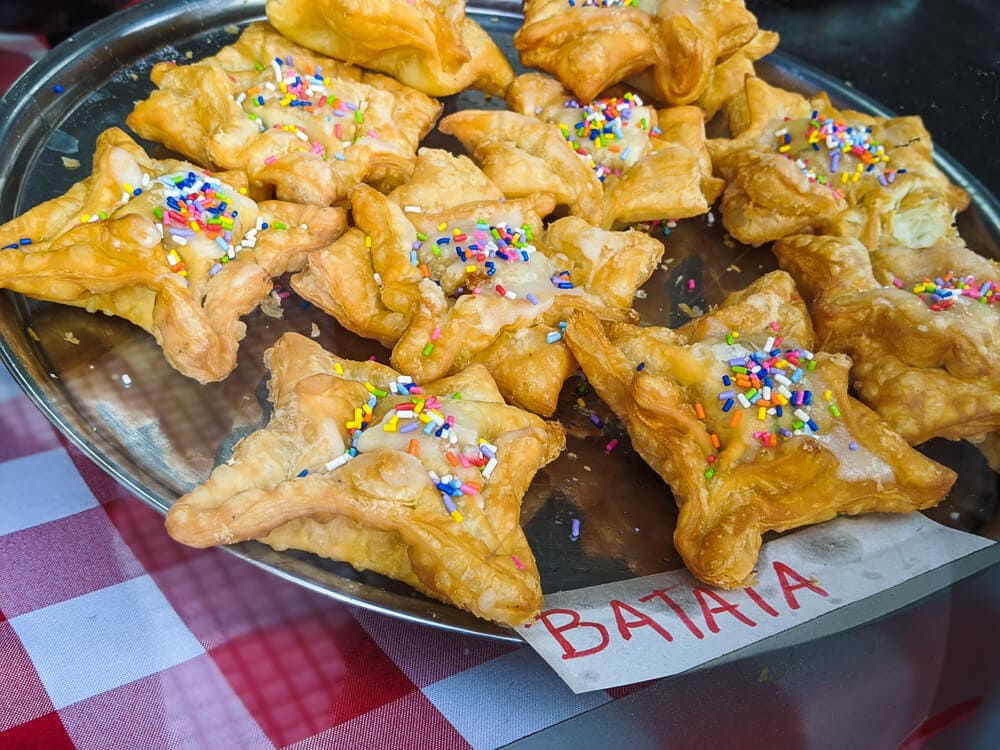 Pastelitos
Pastelitos are what would be known as "bien criollo."
In other words, very traditional.
In fact, they're part of the traditional menu on patriotic holidays like May 25th and July 9th.
They're made by layering layers of flaky dough (or hojaldre) together, one on top of the other.
A generous blob of quince (membrillo) or sweet potato (batata) fills the center.
While pastelitos can be baked, they're most typically fried, resulting in a crunchy crust and a hot gooey center.
Sugary sprinkles or powdered sugar is dusted on top as it comes out of the fryer for an extra sweet addition.
Torta Frita
Torta Frita is exactly what it sounds like, fried dough.
It's delicious straight out of the fryer, doused in sugar.
Like pastelitos, this is another very criollo treat that has origins from rustic gaucho cuisine in the campo.
It's a great accompaniment to yerba mate.
If you want to feel incredibly Argentine, find a local to share a mate and torta frita with.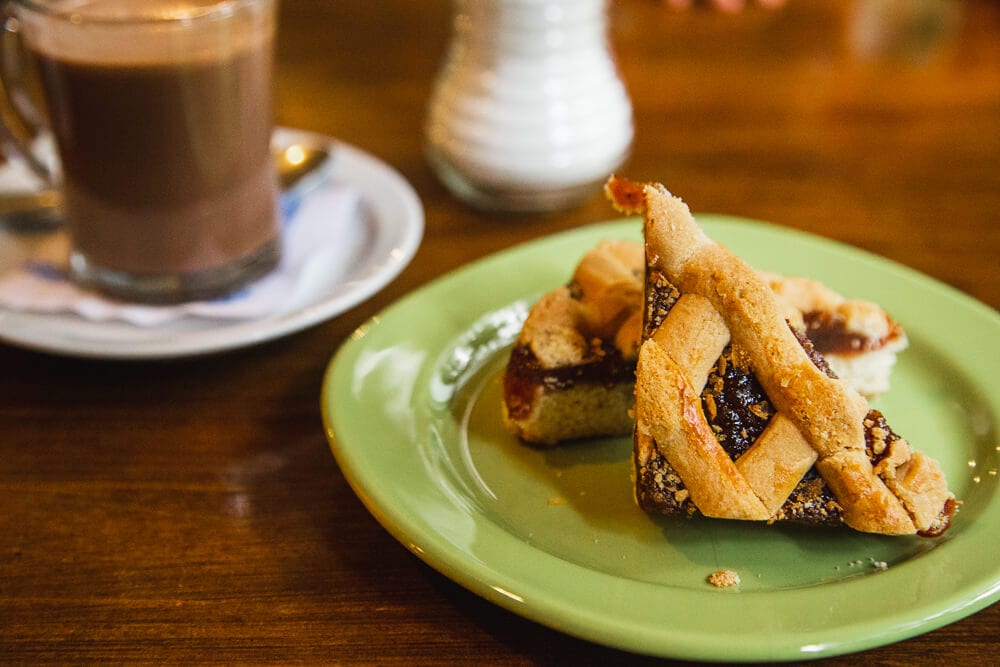 Pastafrola
Our good friend Membrillo (quince paste) is back yet again, this time as the filling of a classic Argentine tart.
The pasta frola pastry itself is a bit like shortbread and criss crosses over the top of the jam filling (similar in appearance to a traditional American apple pie but nothing like an apple pie in taste or texture).
I find it can be hit or miss, so you'll want to try it from a really great bakery!
Because when it's good, it's gooood.
Like pastelitos, pastafrola goes well with mate, or alongside a strong coffee at the end of a long meal.
Pan Dulce
Pan Dulce is the Argentine version of the Italian Panettone.
It's a sweet bread filled with nuts, raisins and candied fruits and forms part of every traditional Argentina Christmas menu.
It's a bit like a dense bread and it bodes in your favor to get yours from a good bakery.
The quality of the ingredients can make or break this Argentinian cake.
The best ones, like from Plaza Mayor in downtown Buenos Aires, has lines around the block every December of hungry locals stocking up for their holiday feasts.
BRING ARGENTINA'S SWEETS HOME WITH YOU
Want to bring the deliciousness of Argentina back home with you? Thanks to the internet, you can re-create your favorite desserts anywhere!
Rich Argentinian Desserts
Hungry yet? These are the 14 most popular desserts Argentina has to offer, but there's even more where these came from.
I'm sure you noticed repeating trends: carbs, dulce de leche and quince/sweet potato jam.
These are the building blocks that form the base of most sweets here, and are tasty in all forms!
Argentine desserts are very sweet, so put on a pot of coffee or prep your yerba mate to accompany your sweets like a true local.