So, you're looking for the best safari binoculars for an upcoming trip?
Good decision!
I had never even thought to get binoculars until we planned a safari in South Africa and now we're hooked.
We don't go anywhere without them, even here at home in Argentina.
Or should I say especially here at home in Argentina (I mean, there are condors and penguins in Argentina).
This post will teach you everything you need to know to select the best binoculars for safari, hiking, bird watching, or whatever adventure you have planned.
Let's get to it.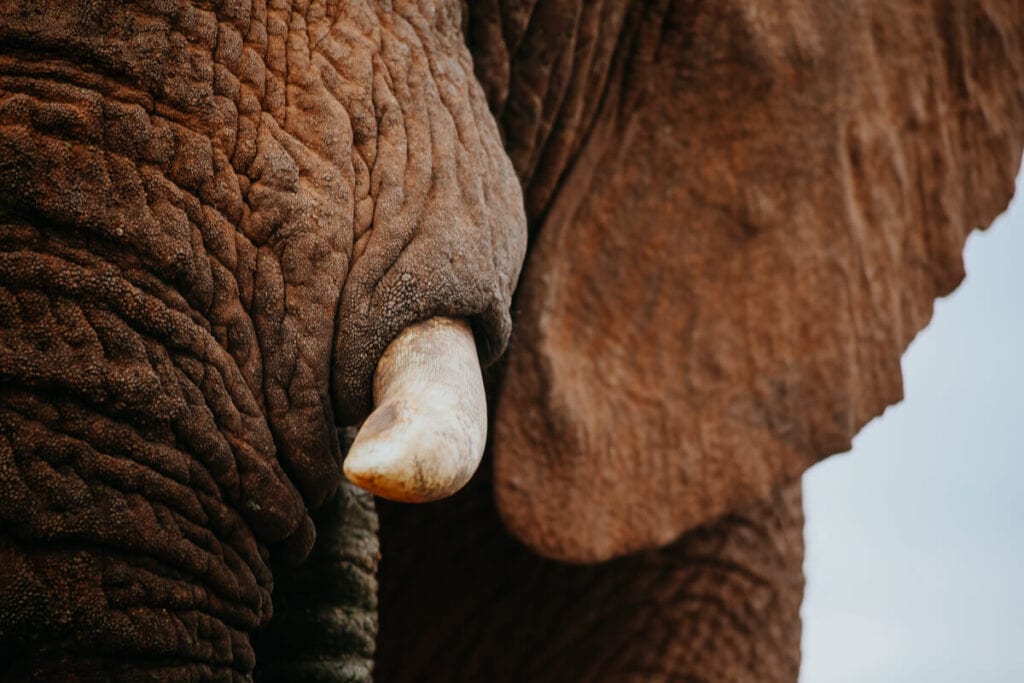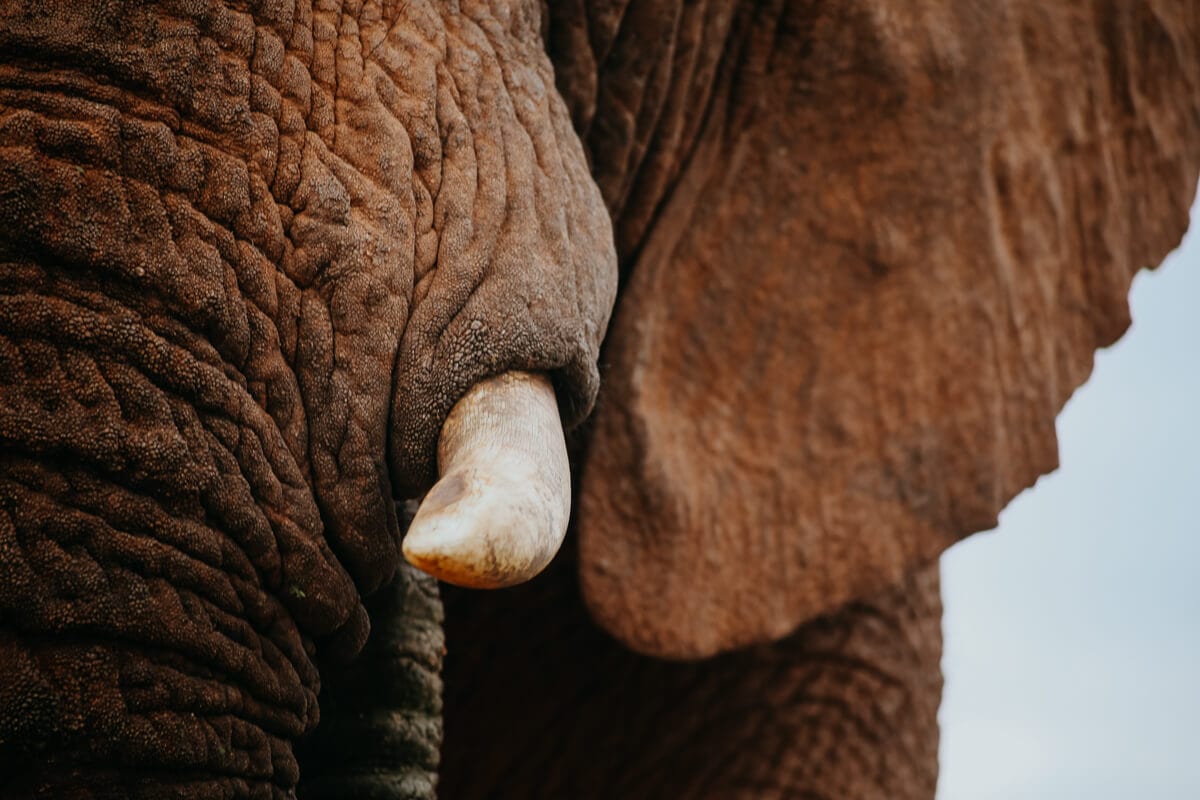 QUICK NOTE: This post contains affiliate links and Sol Salute may receive a commission for purchases made through these links, at no extra cost to you.
The Best Binoculars for Safari 2023
When I started shopping for compact binoculars I didn't know anything about them.
I was unexpectedly confused on how to pick the best pair!
What I expected to be a 5-minute shopping experience resulted in a week of research on what are the qualities of the best travel binoculars.
What's a prism, what do those numbers mean and are low-light situations a problem?
If you find yourself scratching your head in response to these questions, then this is the post for you.
Let me save you the time I spent researching the heck out of safari binoculars.
Should I Take binoculars on safari?
Yes, you definitely want to pack a pair of binoculars for your safari.
While you'll be shocked by how close the animals get to the vehicles, there are just as many that keep their distance. Travel binoculars are at the top of my South Africa packing list.
For example, big cats are rarely close to the road in high trafficked times or areas.
Also, if you're on a guided drive your guide will have a pair to spot game but you'll want your own pair to see for yourself.
Mother Nature has also done her job well in regards to camouflage and they can be very hard to spot.
We got lucky with a lot of sightings only because we were scanning the horizon with binoculars right when a lion happened to move.
We also used the binoculars on animals up close. It allowed us to see them in great detail, down to the coarse texture of their leathery skin.
Bottom line: YES YOU NEED TO BRING THE BEST BINOCULARS FOR GAME VIEWING.
Get them, pack them, and take good care of them.
Note: Buying safari binoculars can be confusing, after the below list of binoculars for wildlife I explain in detail what you need to know so you know how to shop.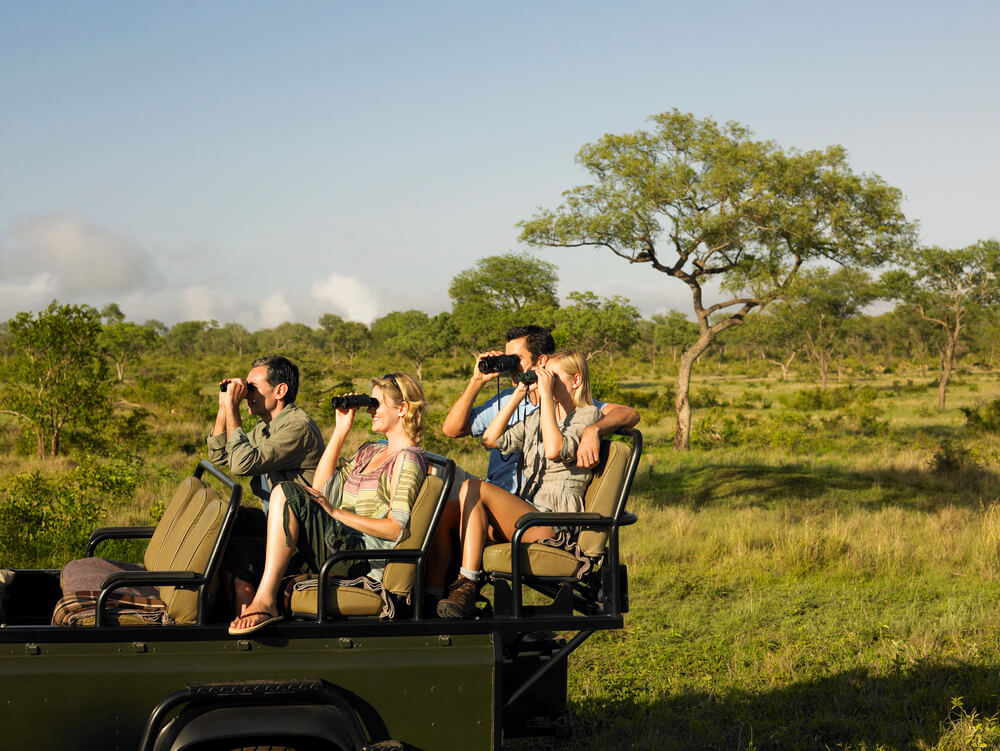 The 10 Best Safari Binoculars [2023 Edition]
Now that you know what you're looking for in a travel binocular, let's get down to business.
Here are the best travel binoculars for safari or birdwatching and more.
Nikon Monarch M5 10×42 
You've definitely heard of Nikon for their camera glass and that expertise translates directly to binoculars.
The Nikon Monarch 10×42 is one of the best binoculars for birding and wildlife you can get.
10x offers excellent magnification and a 42 mm lens size lets in lots of light for game viewing after dark.
There are 8×42 and 12×42 versions to choose from but I personally like the 10x (12x brings with it a bit more handshake than I like for a safari).
This binocular is waterproof, fog-proof, and compact.
The exterior is coated in rubber, making it easy to grip onto (even on humid African mornings) and also making it a tough pair of safari binoculars.
Least important but also not least important is they are very sleek and attractive.
Bushnell H2O Waterproof | Top Price/Quality Safari Binocular
Bushnell is known for its high-quality binoculars and these Bushnell H2O Waterproof Binoculars are a shining example of this.
These are excellent binoculars and for under $100 you cannot beat the price.
The 10x magnification is as high as I would go for safari and ideal for bird watching.
The 42 mm lens diameter makes these excellent for low light conditions.
These are durable binoculars. They are 100% waterproof and the soft textured grip will keep them in your hands even if wet.
They feature a Bak-4 prism assuring crisp viewing.
The larger lens does make them slightly heavier (but still very lightweight) at 1.56 pounds.
Steiner Safari UltraSharp Safari Binoculars 10×26
The Steiner Safari Ultrasharp are the top compact safari binoculars on the market (it's even part of the name).
And at this price-range they are very beginner-friendly.
They are tiny and light weight at under a pound (10.5 oz) and could easily be slipped into your jacket pocket.
The rugged coating (their words, not mine) make this a tough pair of binoculars that will take a beating and last you for a long, long time.
The lens diameter is 26mm which isn't the most open lens but only matters if you'll be doing a lot of late-night game viewing. They do have this 42mm version if your budget allows for it.
While 26 mm might not be the most open lens size, the high-quality Bak-4 prism and multi-coated optics compensate for that, allowing in maximum light for the size.
Steiner binoculars like these are legendary for a reason.
Military and security forces around the world rely on Steiner quality and I say if it's good enough for them, it's good enough to help me spot a lion or two.
Steiner Predator Series 10×42
As this list continues and we get into the more professional binoculars, the Steiner Predator Series really offers one of the best game viewing binoculars.
Which isn't surprising since they are designed as hunting binoculars and are both fog and water proof.
Steiner Predators are tough but also easy to carry and quick to focus.
The central focusing wheel is designed to require minimal rotation to come into focus and once they're focused, they're always focused.
No rushing to focus your lens when a cheetah sprints into view!
The Color Adjusted Transmission is designed to amplify contrast into the peak human sensitivity range, meaning they were designed to make it easy to spot game.
This is the best mid-range safari binocular money can buy.
Gosky EagleView 10×42 ED Binoculars | Great Clarity & Phone Mount
These Gosky EagleView binoculars offer one of the brightest and clearest images you'll see in wildlife binoculars.
That's because they feature High Definition Extra-low dispersion (ED) glass, a DIELECTRIC phrase BAK4 prism and Advanced FMC (fully multi-coated) lens coatings.
That is a lot of credentials.
The 10x magnification is excellent for game viewing and birding while avoiding handshake.
These Gosky nature binoculars offer unmatched clarity with top glass.
Most reviewers focus on the clarity and pro qualities being offered at a budget.
Professional binoculars can cost well over $1,000 (!!) but this pair is a fraction of that price tag, while still offering features worth investing in that you can grow into.
This binocular also includes a phone mount (apt for even large iPhone Pros) to photograph what you're seeing.
However, it's best used on stationary objects so while great for that sleeping lion it might be hard for the flying birds.
Celestron 71347 Outland X | Budget Friendly Binoculars
These Celestron Outland X 10×42 are the binoculars I got my husband for his birthday.
They offer all the top multicoated optics, waterproof, fog proof, roof prism and more.
We love these travel binoculars and have taken them to South Africa twice and many, many times to Patagonia.
They are a bit on the heavier side at 2 pounds which is to be expected with a binocular of this lens size at this low of a price.
For a lighter binocular you're going to need to invest a little more.
The weight hasn't bothered us at all but if we were using it on hikes I'd prefer a more compact pair like the Steiner pair mentioned earlier.
The only minor issue is there is a bit of hand shake for us when we're standing so we look for places to rest our elbows for extra stability.
We haven't had issues in the car on safari game drives, but to avoid any handshake I recommend getting the Outland X 8×42.
Nikon ProStaff 3S Binoculars
Cameras and binoculars have one major thing in common, their lenses.
So it's easy to see why big-name camera makers also produce some of the most powerful binoculars.
These Nikon Prostaff 3S Binoculars are excellent safari binoculars.
The 8×42 are ideal because the 8x magnification is steady and the 42 mm lens lets in plenty of light.
However, if you'd prefer 10x they do have a 10×42 option as well.
The roof prism makes these binoculars fairly compact despite the large lens. They have great eye-relief, even if you need to use them while wearing glasses.
The multicoated optics offer crisp viewing without reflections or glare.
These are compact and lightweight (only 1.25 pounds) but they can't fit in your pocket. But our binoculars are this size and we travel comfortably with them, even wearing them around our neck on a bushwalk in South Africa.
Burris Droptine Binoculars
These Burris Binoculars offer full size performance in a compact binocular.
The high-performance HD lenses and roof prisms offer sharper images and edge-to-edge clarity.
They are also fog and water proof which is a must for humid African morning game drives.
Rubber armor and no slip grip means these wildlife binoculars will hold up for many a safari and hike to come.
Eye cups can often be made from plastic but Burris uses only aluminum, guaranteeing top quality.
Burris offers 8x and 10x magnification, both are the best you can get while avoiding handshake and movement.
Swarovski Optik EL 10×42 | The Top of the Line
Just like with Nikon, it should surprise no one that Swarovski (of crystal fame) produces the best binoculars on the market.
This pair is the end all be all and the price reflects that.
Swarovski binoculars are considered an investment rather than a purchase.
They hold their value long after purchase and will last a lifetime.
This isn't the pair of binoculars to purchase if you're looking for something for a safari, never to be used again.
But if you'll use them for life, as a hunter, a birdwatcher, an outdoor guide, anything! Then this is the best money can buy.
Field flatteners remove all distortion and fluoride in the glass make them high density with the best color fidelity on the market.
A 20mm eye relief make these easy to use even with glasses.
They're not that lightweight at 1.85 pounds but with all this technology and these features, that should not be surprising.
Bry & BVL Binoculars | Fun Safari Binoculars for Kids
If you're taking the little ones on safari with you, get them their own mini binoculars so they can get in on the action with you.
These Bry & BVL Binoculars are the best game viewing binoculars for kids.
The 8×22 magnification is strong enough that they still get to see their favorite animals up close.
They also offer a wide variety of colors so you can surprise your kid with their favorite color.
The price is also very cheap (around $20) so you don't to worry about giving expensive binoculars to clumsy little hands.
These kids binoculars are ergonomically designed to fit into smaller hands and the rubber eyepieces protect their eyes.
They're also obviously the cheapest binoculars on this list, for less than a couple movie tickets your child can be part of the safari and work on their observational skills.
What About Travel Monoculars?
To be honest, I hadn't even considered a monocular for safari until readers reached out to me asking about them as an option.
And after looking into it, my opinion is that binoculars are best.
Naturally, they have a much wider field of view with two lenses versus the one.
You'll be able to see so much more with the binoculars on this list than with a monocular.
However, as one reader pointed out in the comments, monoculars are lighter weight and by nature more compact.
If you'll be trekking or hiking out to camp deep in the backcountry, you may want to consider monoculars. It might be ideal for situations where you'll be prioritizing space and weight over wildlife sightings.
If you're looking for the best monocular, this Bushnell monocular is top of the line. If the price tag on that one made you gasp, this highly-rated monocular is much more budget friendly for the hobby birdwatcher.
What to Look For in Safari Binoculars
Here are the most important things to keep in mind when comparing safari binoculars:
Size & Weight
You'll need lightweight binoculars for your carry on and easy packing.
Magnification
How big do you want the images to be magnified?
Basically, how much do you want it to zoom in.
Binoculars all include a number (ex: 10×42), the first number is the magnification.
10x means it will zoom in 10 times what you'd see with the naked eye.
Lens Size
How big should the lens be? This will affect how much light is let in, the bigger the number means the more light which means it will be better for night safaris or early morning drives.
This is the second number following the x, so in 10×42, the lens size is 42mm.
I recommend getting a lens size of 32mm or 42mm to have good for low light and lightweight binoculars.
But for full information, read the FAQ coming up.
Eye Relief
This is the distance you need to keep your eyes from the eyepiece.
More eye relief means less eye strain. 12mm is good for travel binocs but 16mm is ideal if you wear glasses.
Fog Proof
Humid African mornings can fog up the lenses, making it hard to spot game.
Fog proof is important (but also usually a given on any decent pair of safari binoculars).
Lens Coating
This makes for more durable binoculars, ideal for the rough and tumble world of travel.
Multi-coated lenses will be pricier but mean longer-lasting
Waterproof
Do you need fully water proof (IPX8), splash proof, or no protection at all (IPX0)?
For the best binoculars for safari, water proof is a good idea. If you'll be outdoors or near water, it's good to know your investment will be protected and safe. Also, the best binoculars on the market ARE water proof so it's not hard to find.
What do the Numbers on Binoculars Mean?
10×50, 10×42, 7×42, 8×32… What do they mean and surely bigger is better, right?
Not necessarily. The first number is magnification.
A 10×50 binocular will make whatever you're looking at appear 10 times larger.
The second number refers to the size of the lens in millimeters.
A larger lens means more light will be allowed in, which is helpful in low light conditions.
What Magnification is best for Game Viewing Binoculars?
Bigger isn't always better. You don't want to opt for the biggest magnification for a couple of reasons.
First, magnifications of 12 or higher have hand shake when you're trying to focus.
High magnification also means narrowing the field of view.
We often used our binoculars to scan the bush in search of lions and needed a slightly wider angle for that.
I recommend choosing magnification of 8x or 10x.
What lens size do I need for the Best Safari Binoculars?
Higher lens sizes make for the best low light binoculars.
The best hours for game drives are sunrise and sunset, so it's important to have binoculars that let a lot of light in.
Any smaller than 32 millimeters and you'll have a hard time spotting game at dusk.
You can absolutely go bigger than 42mm, the only downside will be added weight due to heavier glass.
I recommend getting a lens size of 32mm or 42mm to have good for low light and lightweight binoculars.
What's a prism on binoculars?
Prisms serve to magnify the image rather than stacking a bunch lenses one on top of the other (losing quality and clarity with each lens).
One prism (versus multiple glass lenses) allows for the best lightweight binoculars for safari travelers.
What's the difference between a Roof Prism and Porro Prism?
In a roof prism binocular, the lens is lined up directly with the eyepiece, resulting in a more lightweight, streamlined product.
In a more traditional Porro prism, the lens is offset from the eyepiece.
It all has to do with how the light is reflected and I don't fully understand it, just like I don't fully understand what happens inside a camera.
What's important to know about prisms broken into easily readable bullet format:
A roof prism binocular will be much more streamlined and make the best portable binocular for travel.
But, they require much more work and precision to manufacture, making roof prisms more costly.
For tight budgets, you can get high-quality for less money by opting for a Porro prism.
Bottom Line: Both are great and it depends on what is important to you (size versus budget).
Best Binoculars for Wildlife: A summary
There you have it. I hope this post has been helpful in choosing which binoculars for game viewing to buy.
Our binoculars really made the difference on our multiple South African safaris.
Being able to see so much detail on the animals was exciting, as was spotting animals in the distance we would have otherwise missed.
If you still have any questions at all, ask away in the comments! I'd love to help you get the best binoculars for your trip.
Pin it for later