For our babymoon recently, my husband and I wanted the contradiction of staying close to town but also feeling as far away from Buenos Aires as possible.
We desperately needed one last escape from the city.
The goal was a rural getaway in the outskirts of Buenos Aires.
I compared San Antonio de Areco, Chascomus, and all of the estancias near Buenos Aires I could find.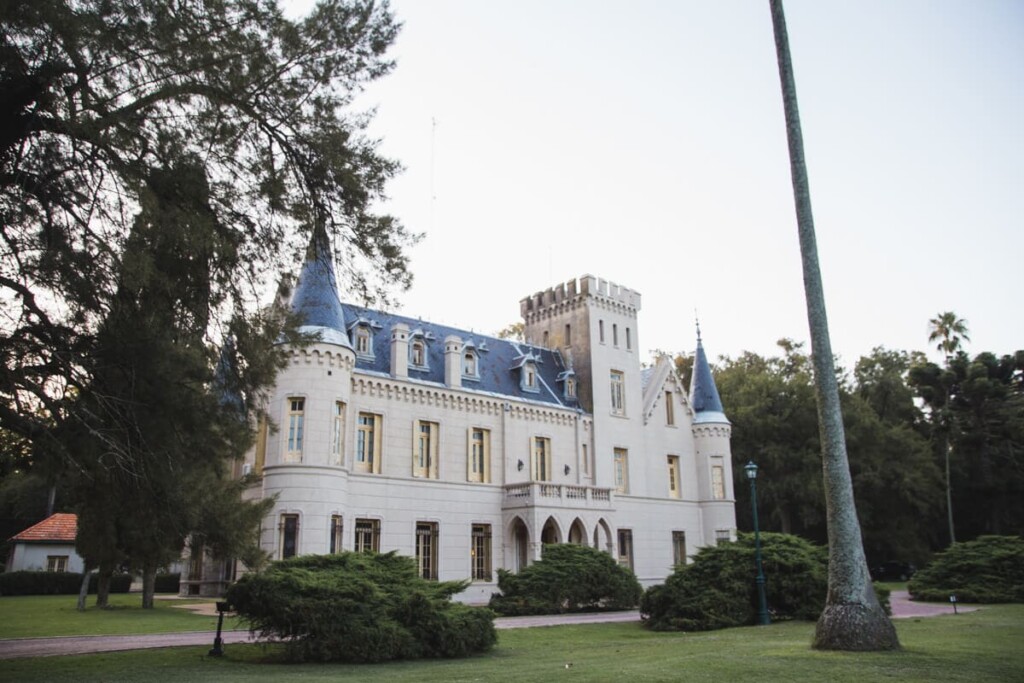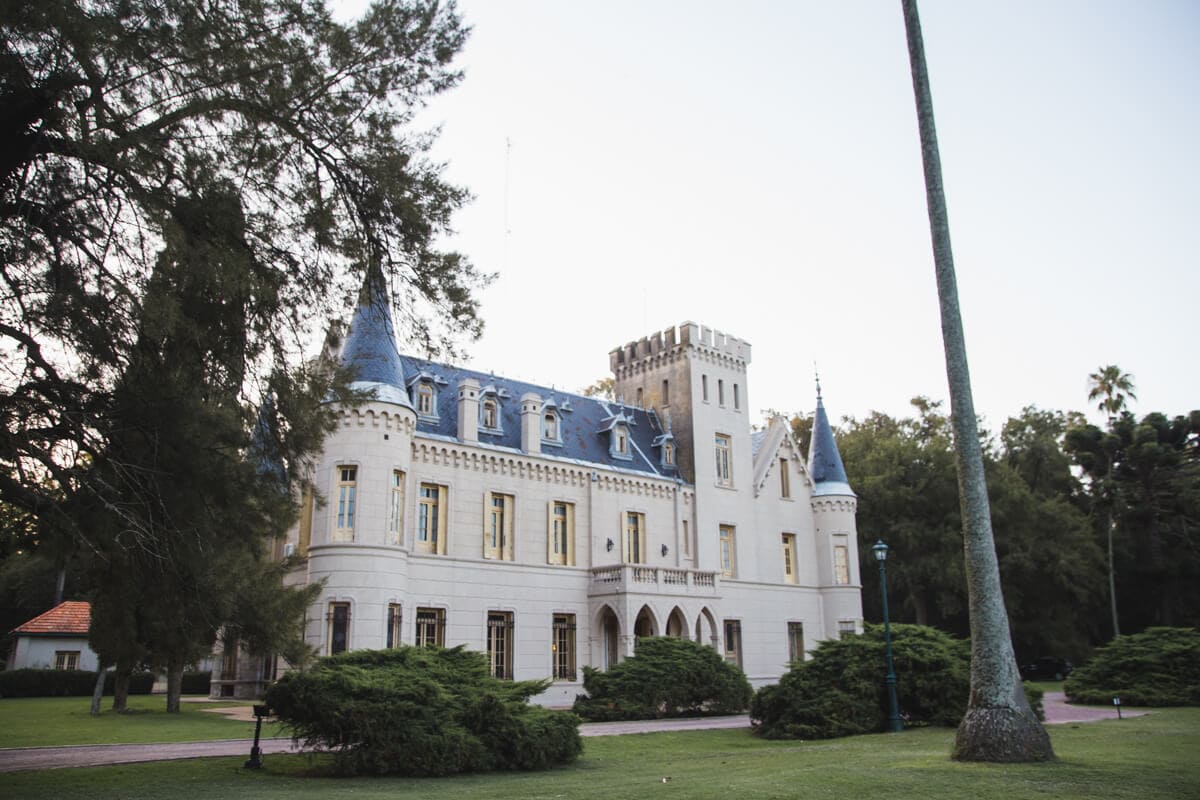 QUICK NOTE: This post contains affiliate links and Sol Salute may receive a commission for purchases made through these links, at no extra cost to you.
Our Weekend at Estancia La Candelaria
Ultimately, I chose La Candelaria because of its castle.
It looks both romantic and also the type of place we won't be able to return to with a tiny baby any time soon.
It felt like a now or never/not for a long time situation.
When we checked in, however, we were actually surprised to see how family-friendly and family-focused Estancia La Candelaria really was.
There were a lot of families with children of all ages, ranging from stroller-sized to kicking a football. So if you're traveling with your entire family, don't worry about being accepted at La Candelaria.
This post was not sponsored by La Candelaria. We went on our own and I've decided to share our positive experience.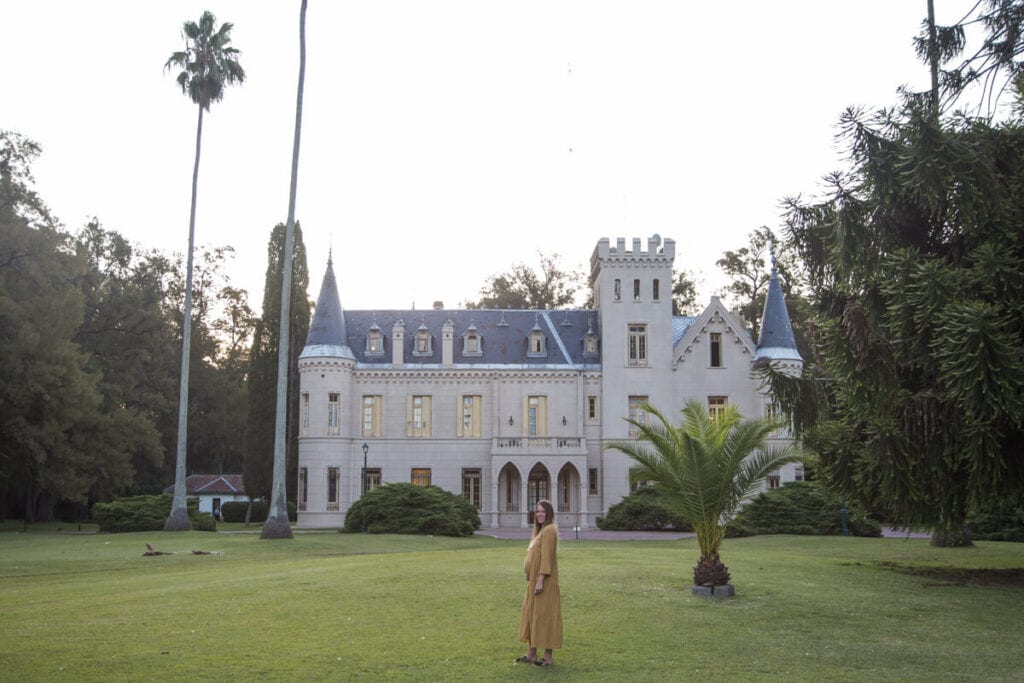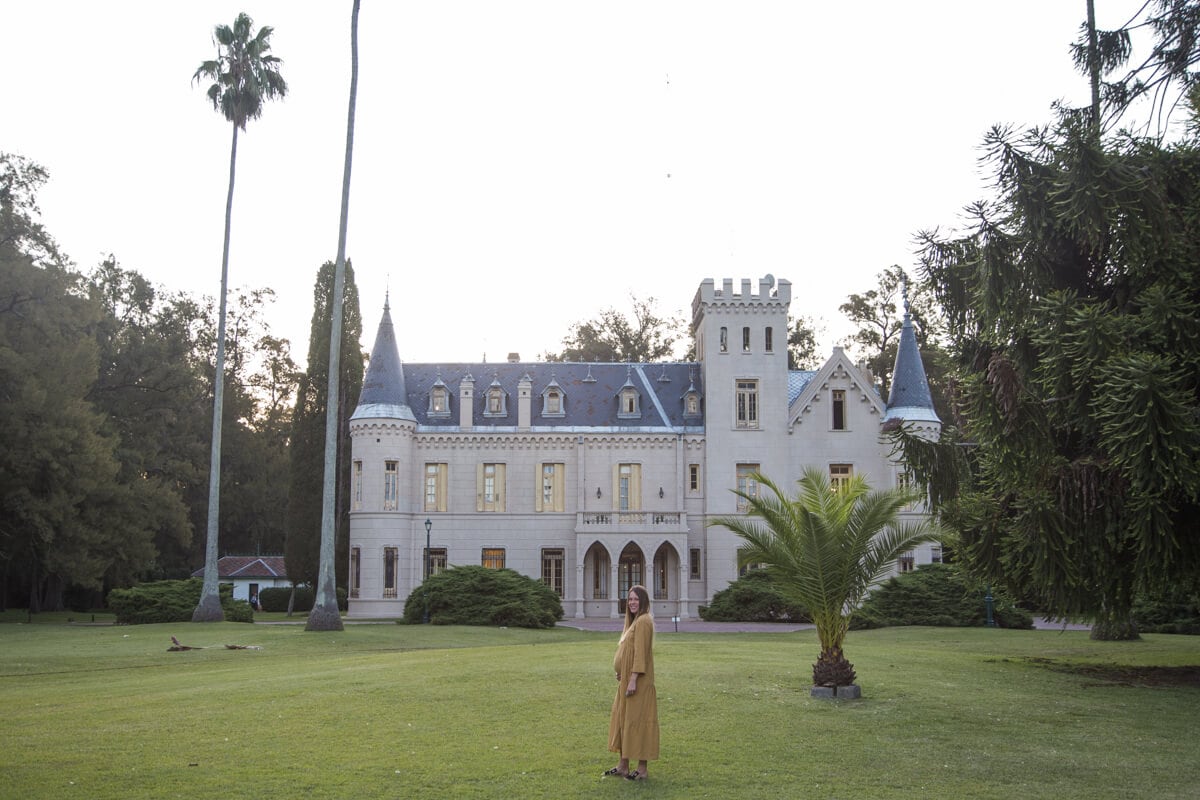 An Estancia for Locals
Also, everyone checking in, whether it be for the day or for the weekend, was Argentinian.
We didn't come across any foreign tourists during our stay.
This area, near the town of Lobos, isn't as popular among North American or European tourists as the more well-known San Antonio de Areco.
So if you're looking to get off the beaten path, this is a great option.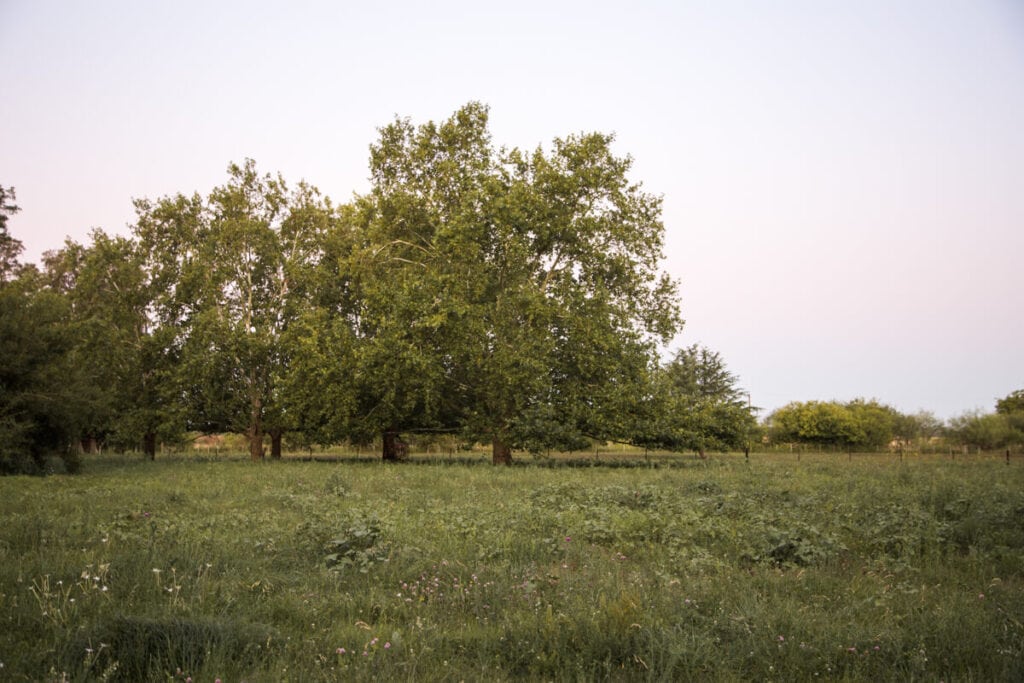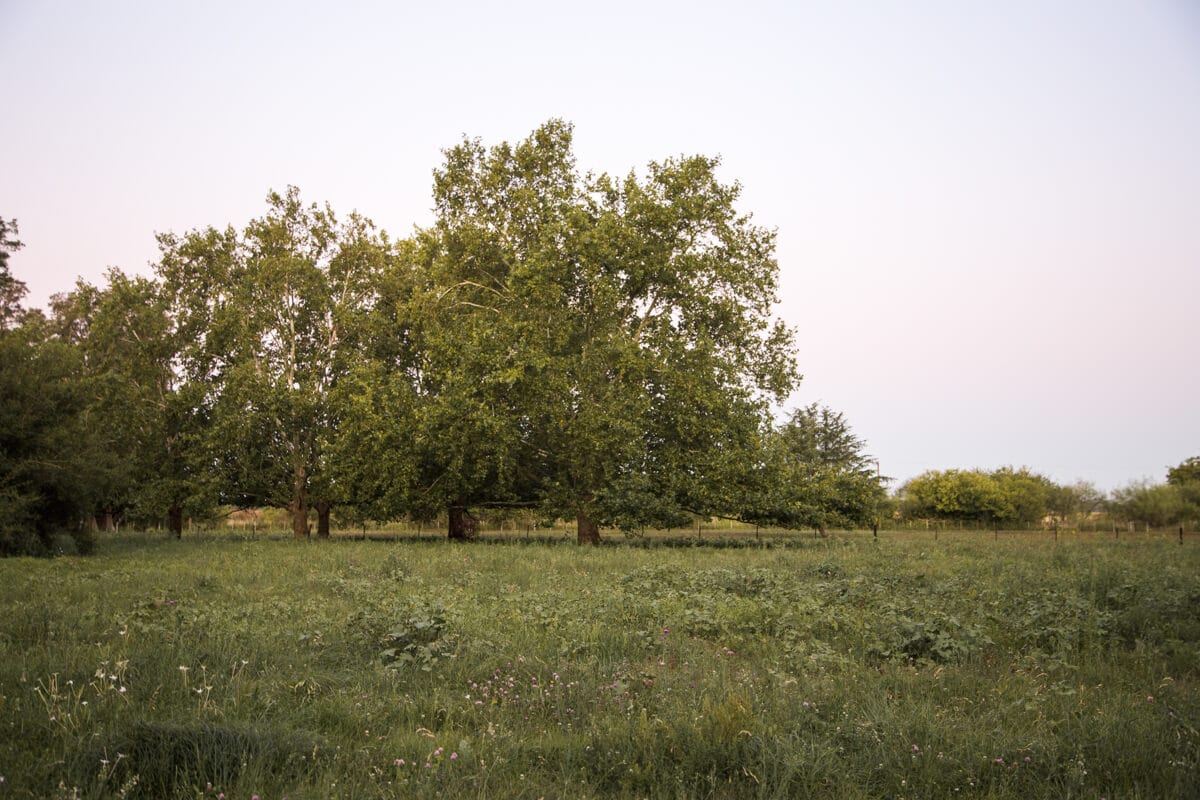 Where is La Candelaria?
La Candelaria is just outside of Lobos, about an hour and a half's drive from Buenos Aires.
I mentioned it's not as popular as San Antonio de Areco. That's simply because it's not as beautiful.
San Antonio is a gorgeous town that feels frozen in time in all the right ways.
Lobos, on the other hand, is a bit run down, and to be honest, you can skip visiting it altogether unless you want to see Juan Peron's childhood home (he was born there).
But if you have your heart set on visiting a historic town that's frozen in time, you are in luck!
Uribelarrea is a tiny, tiny town just 30 minutes from La Candelaria.
There is enough to do there to fill an entire day on your way to or from the estancia, including a winery and a goat farm. Plenty of movies have even filmed there, taking advantage of its historic vibe (including Madonna's Evita!).
Read my post about Uribelarrea to plan your time there.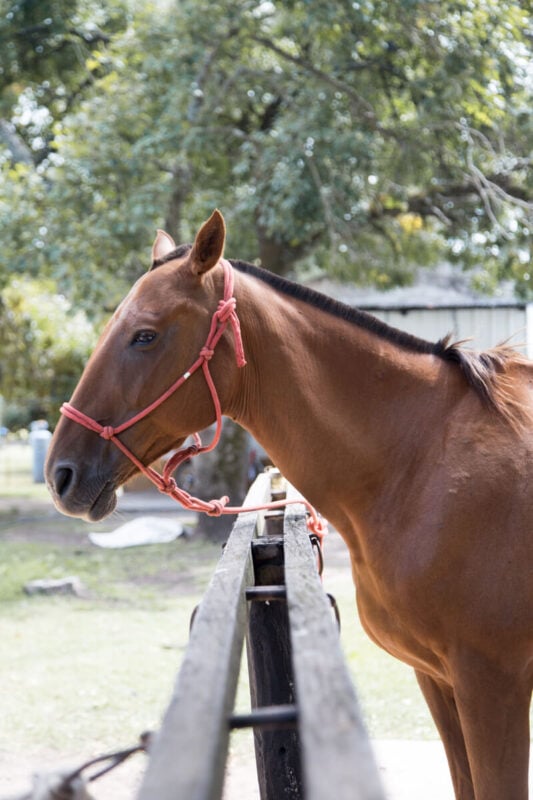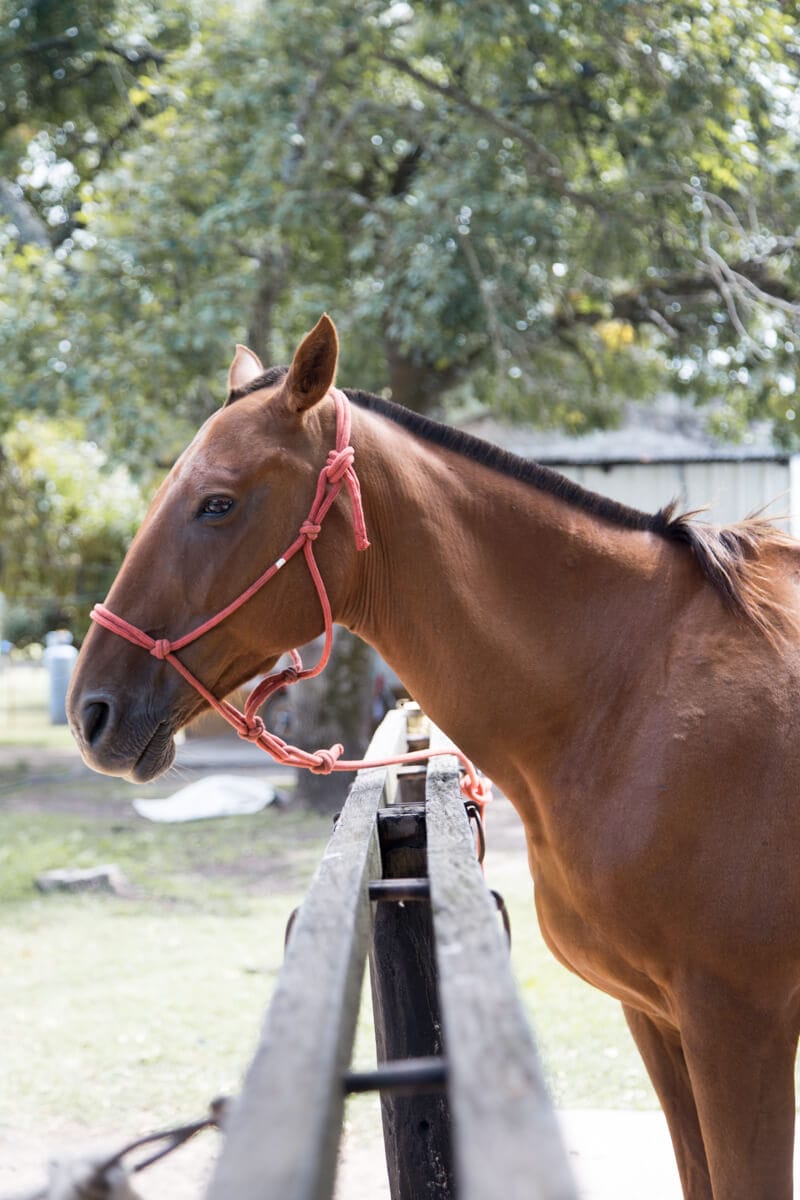 Activities at Estancia La Candelaria
When you check in, you are free to roam and enjoy the property as you wish.
You're not tied to any strict schedule.
There's a pool, horseback riding, bikes, tennis courts, and even a football field to kick around on, you name it.
You'll be entertained.
We took it easy, alternating between the dining room and the pool throughout the length of our stay.
Dia de Campo Day Trip to La Candelaria
If you'd rather not stay the night, you can always reserve this dia de campo day trip to La Candelaria.
A Dia de Campo (literally a day in the countryside) is a full day of planned activities on a ranch in Argentina.
It includes horseback rides, a complete asado (traditional barbeque) lunch, folkloric music and dance, and time to relax and enjoy the property.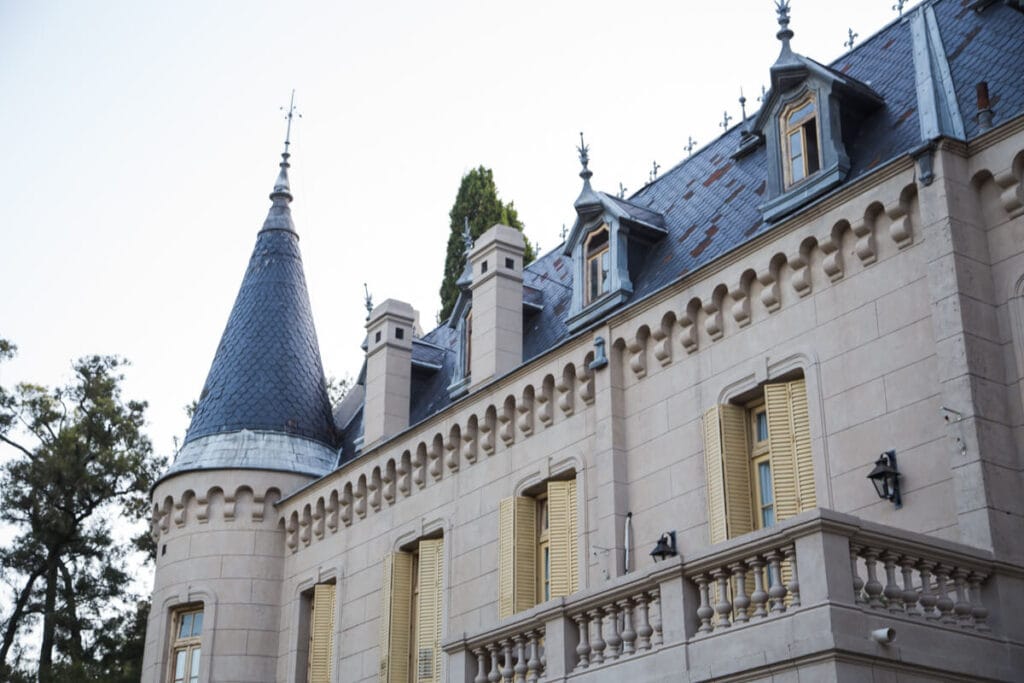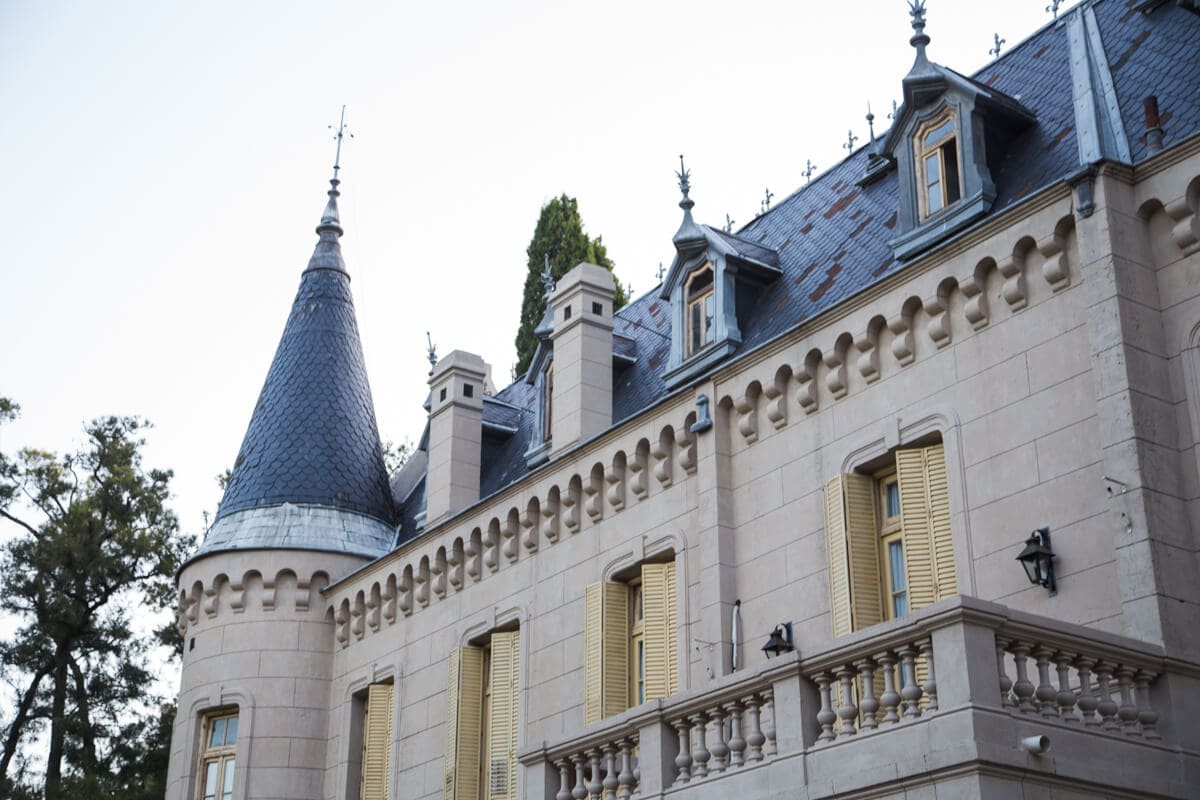 How to Reserve
You'll need to reserve directly with the hotel here, and you can read reviews on TripAdvisor as well to get a full picture.
Once you email them, they'll send you a price sheet.
It might feel overwhelming but it's fairly straightforward.
There are a few different types of rooms and also, a couple different types of price structures depending on meals.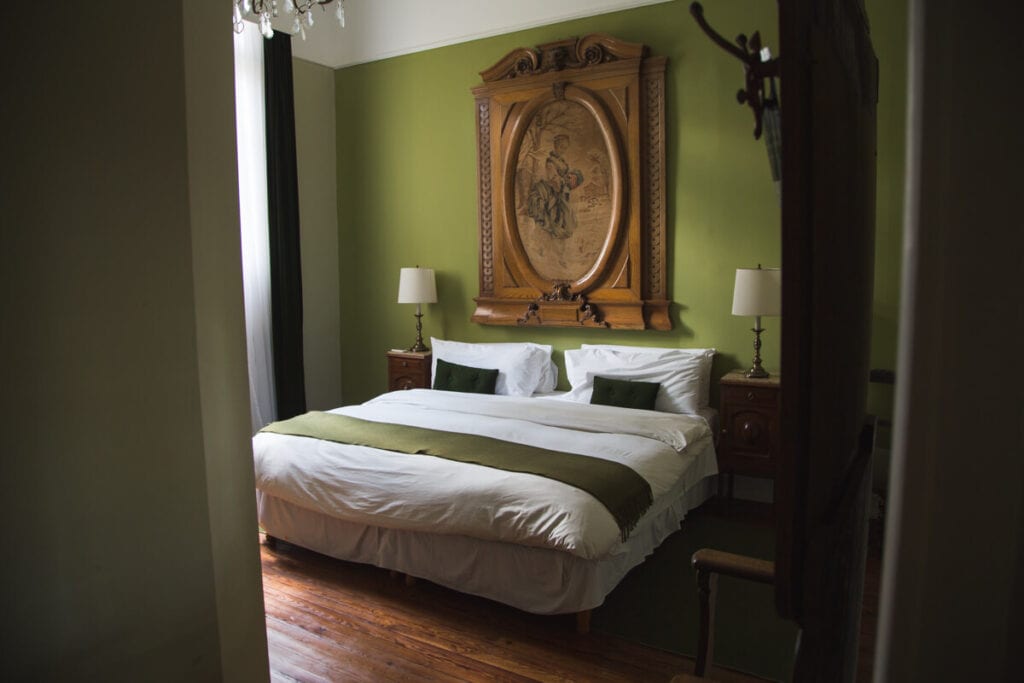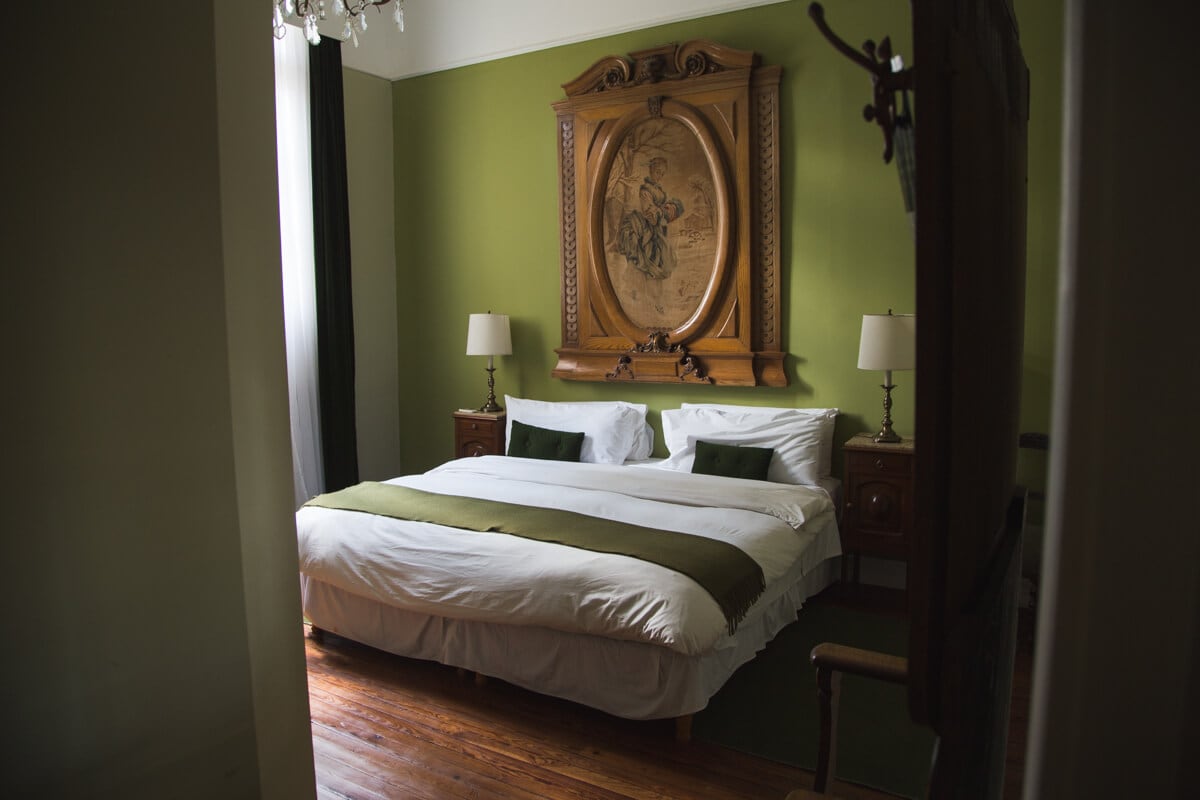 Stay at La Candelaria: Insider Tips
ROOMS | The castle is stunning and ideal for couples (it's where we stayed), children under a certain age aren't permitted to sleep in the castle rooms or suites.
The bungalows and the windmill suite are by the castle and the pool.
The colonial rooms are right by the entrance and the restaurant, they're great for families.
FULL BOARD | You can choose your room rate to include only breakfast or to be full board. I recommend choosing full board (breakfast, lunch, and dinner included).
Lunch and dinner are three course meals served in the 5 Chukker restaurant on property.
The portions are huge and the food is delicious. It really makes the overall room rate a steal!
WEEK VS WEEKEND | Weekends are more expensive, if you're on a budget aim for a weekday stay.
ACTiVITIES | All activities (horseback rides, the pool, tennis, etc) are included in the rate. You can pay extra for things like a private yoga class or massage.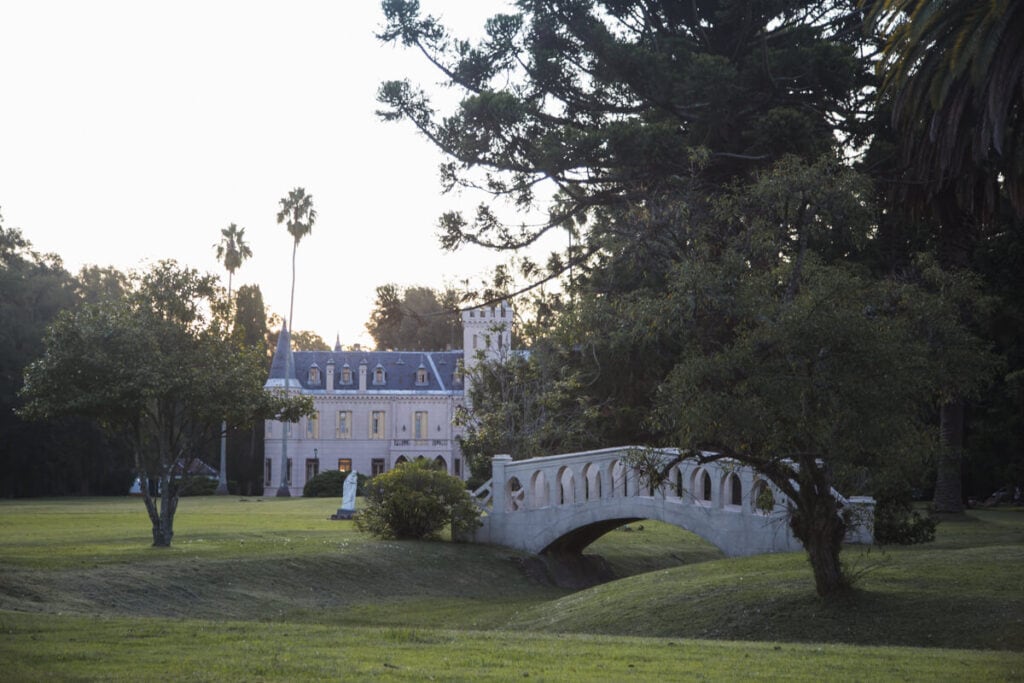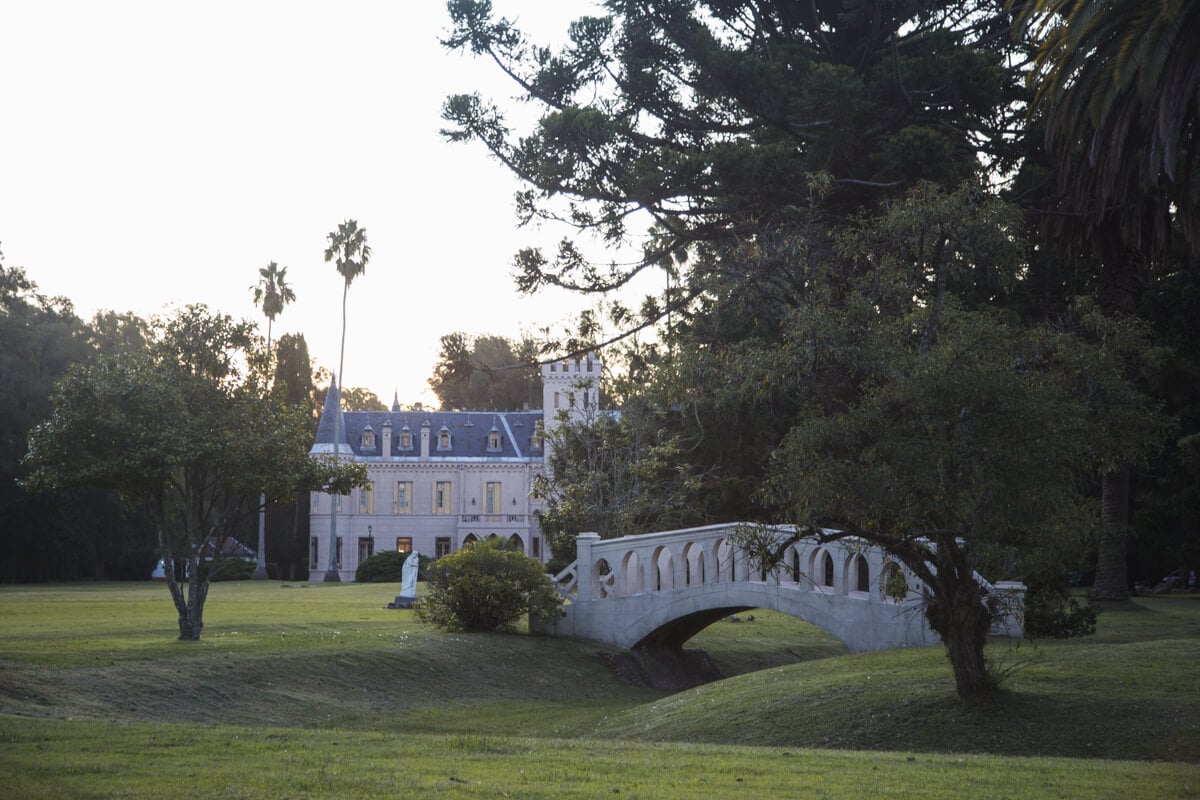 The Castle & The Grounds: History
The land and eventually castle were originally purchased by pharmacist Don Orestes Piñeiro in 1840.
In 1890, he purchased even more land and consolidated them into an estancia he named after his wife, Candelaria del Mármol.
Construction on the castle began in 1894, designed by the French architect Alberto Favre.
Later, the one and only Carlos Thays was hired to design the gardens.
Carlos Thays is a household name in Argentina. He designed nearly all of the most beautiful parks in Buenos Aires.
With this pedigree of designers, it's easy to see why the property is so stunning.
It could easily be lifted out of Argentina and sat down in France without anyone batting an eye.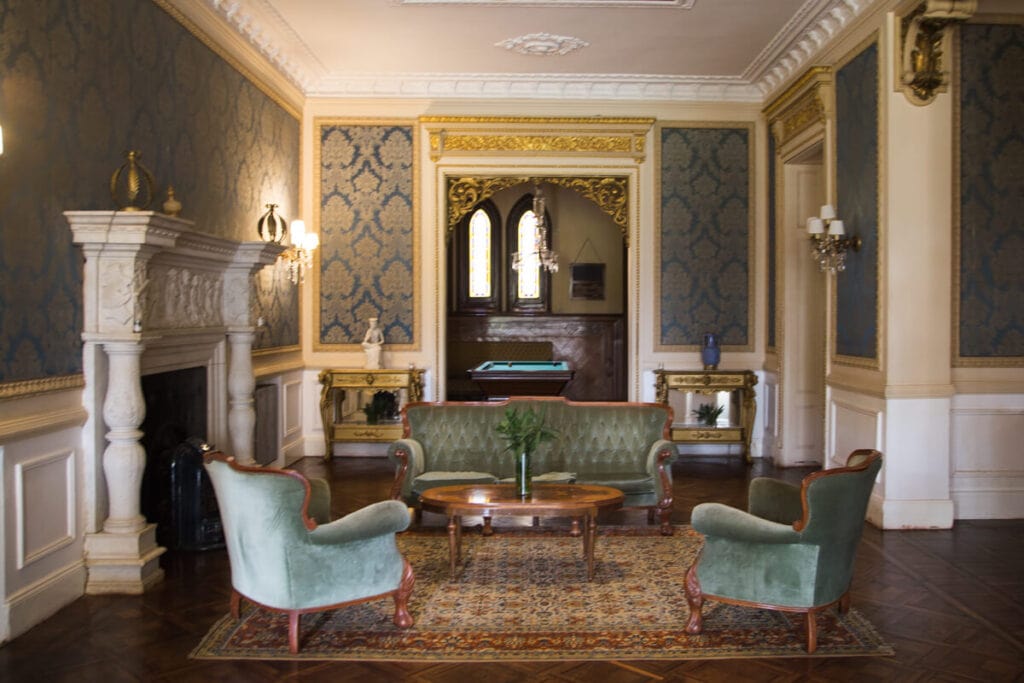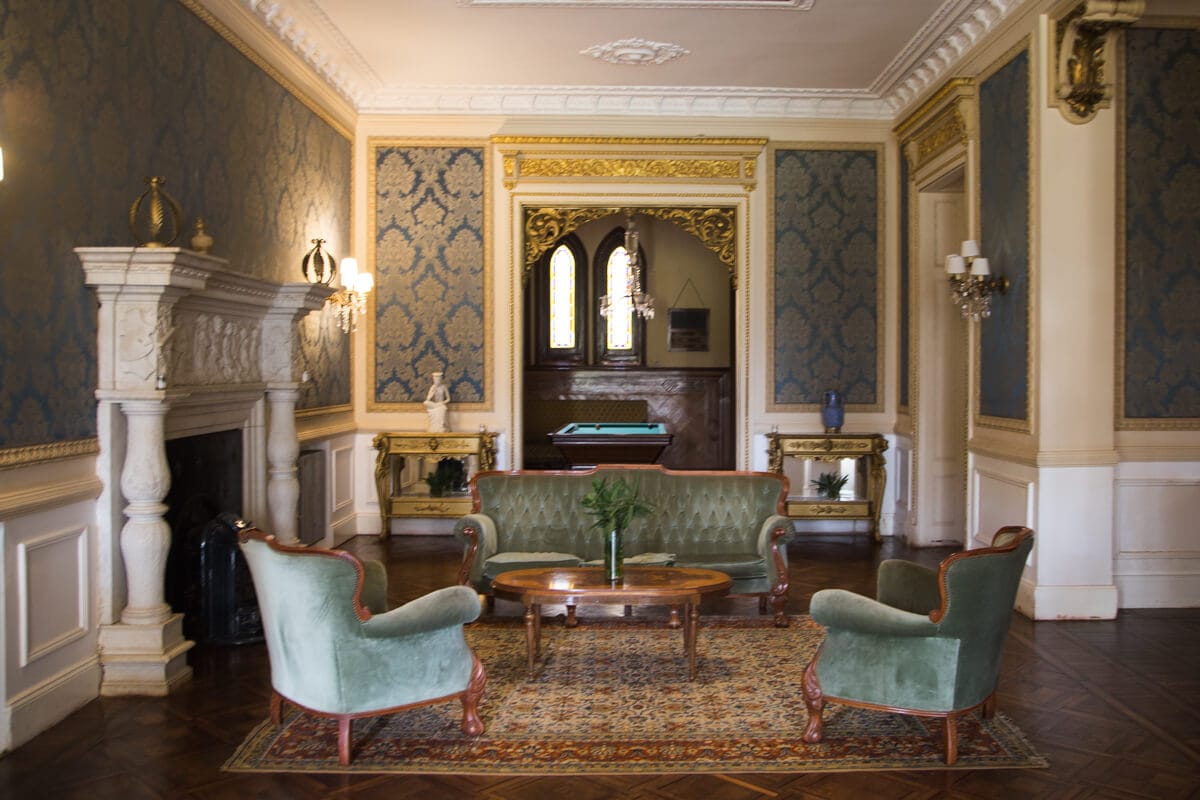 Our Weekend in Lobos
In summary, we had a lovely weekend at Estancia La Candelaria.
If you're looking for a unique getaway near Buenos Aires, I highly recommend it.
If you're looking for something more traditionally Argentina (in contrast to this very, very French castle), I recommend the colonial-style estancias in San Antonio de Areco or Estancia La Bandada in San Miguel del Monte.
If you have any questions at all about La Candelaria or nearby Uribelarrea, let me know in the comments!
PIN IT FOR LATER