Two hours south and a world apart from big brother Bariloche, El Bolson is a peaceful backpacker oasis in the valley.
Bolson lies at the feet of Mount Piltriquitrón on the Quemquemtreu river.
The first pioneers may have arrive in 1880 but it was the wave of hippies that settled here in the 60's and 70's that made El Bolson what it is today.
People here are warm and open, focusing on horticulture (hops for beer and berries are the biggest crops you'll see) and handicrafts.
El Bolson and the surrounding villages feature beautiful hikes, a worthwhile artisan market, and beautiful lakes.
More intrepid travelers prefer to venture south from Bariloche to instead stay in El Bolson, and it's easy to see why.
Here's a guide to discovering this hippie enclave in northern Patagonia.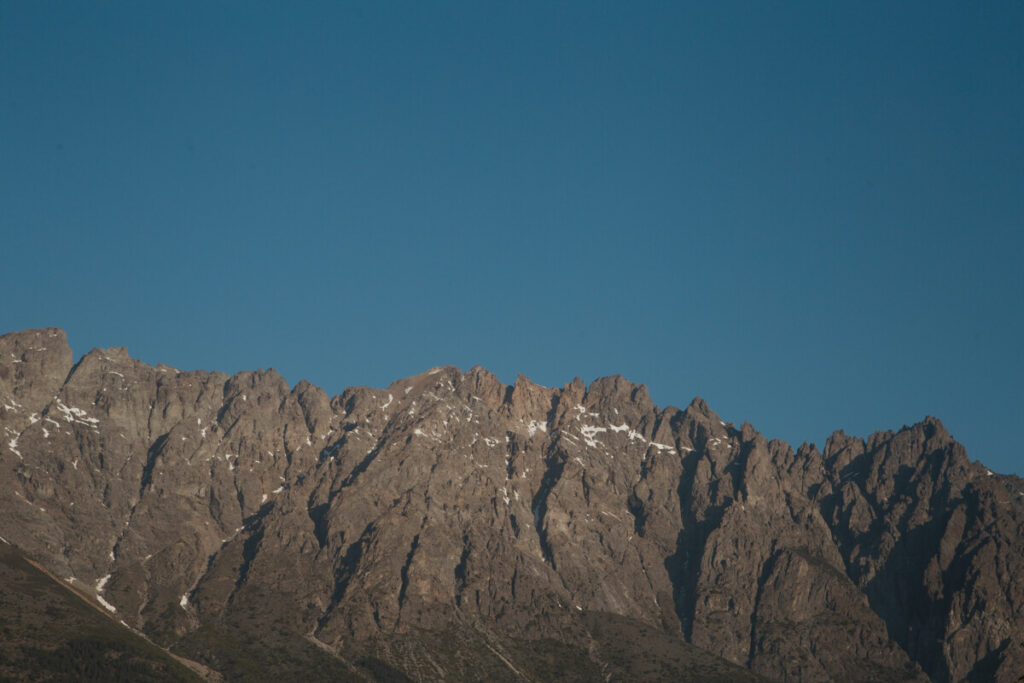 QUICK NOTE: This post contains affiliate links and Sol Salute may receive a commission for purchases made through these links, at no extra cost to you.
El Bolson
El Bolson has grown a lot and is no longer the reclusive, tiny community it once was.
There are an endless supply of tourist cabins and hostels for backpackers and families.
In high season (mid-December through February) the city's population swells with people "wanting to get away from it all."
Are you, too, wanting to get away from it all( something I always feel the need for)?
Then you'll love it here.
Where is El Bolson and do I need a car?
El Bolson is 120 kilometers (about 75 miles) south of Bariloche on the famed Ruta 40 (Argentina's version of Route 66 in the US).
You can rent a car and explore all of Northern Patagonia by following Ruta 40 from San Martin de los Andes to Bariloche (this stretch of road is the scenic Ruta de los 7 Lagos) then on to Bariloche. Even more time? Keep going to Esquel and Trevelin.
Click here for car rental prices.
If you want to do a road trip, it will be more affordable to pick up and return the car to the same city.
You might have to back track a bit to do that but if possible with your itinerary, you'll save money.
Otherwise, some agencies will go get the car from another city for a fee.
Don't want to rent a car? No problem! Check Plataforma10 and BusBud for bus schedules.
Can you visit El Bolson in a day?
Yes, this guided tour from Bariloche will show you El Bolson in only one day.
It's possible.
Will you see much of what the city has to offer?
That's impossible to do in one day and I'd stay at least 3 nights and upwards of a week if you love to hike.
But the day tour will show you a glimpse of this beautiful community, including a visit to Lago Puelo.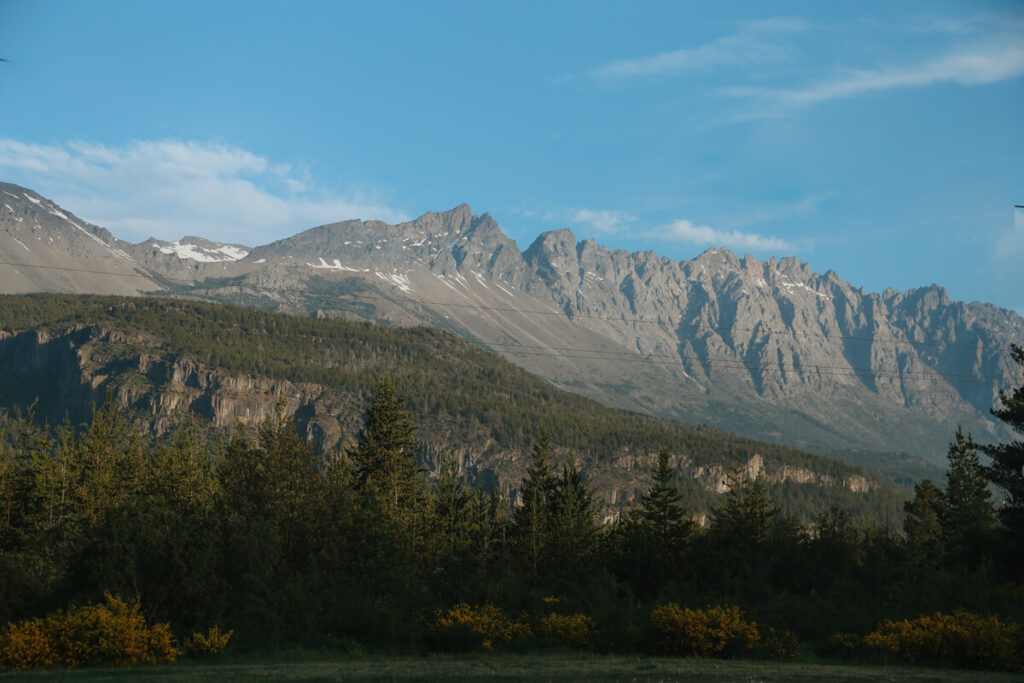 Things to do in El Bolson
Here are the best things to do in El Bolson and the "comarca".
You'll hear the term comarca get thrown around quite a bit and it simply refers to the entire area here.
The full name is La Comarca Andina del Paralelo 42 and it includes surrounding towns El Hoyo, Lago Puelo, and Epuyen. The area of influence extends as far as El Maiten and Cholila.
The things to do in the list below include things in the entire comarca, so get out and explore!
The Artisan Market
If you visited Buenos Aires, you'll be familiar with that the many outdoor markets in Buenos Aires.
El Bolson also has its own market that rivals those of the big city.
WHEN/WHERE: El Bolson's artisan market takes place in Plaza Fagano every Tuesday, Thursday, Saturday, Sunday, and holiday/feriado.
Despite seeing a lot of the same things on offer in Buenos Aires' markets, I was impressed by a lot of what was for sale here. I wanted more than I had pesos to spend so make sure to bring enough cash!
There was everything from handmade dolls and tie died clothing to decadent chocolates and locally made hot sauce that blended peppers with local berries (so good).
A local author sells his in-depth Patagonia history books and artists sell hand carved musical instruments for children.
There was also a food truck area in the middle with things like Armenian empanadas or hamburgers.
If you're only in El Bolson for a day or two, schedule it for when the market is happening (which is easy to do since it happens 4 times a week).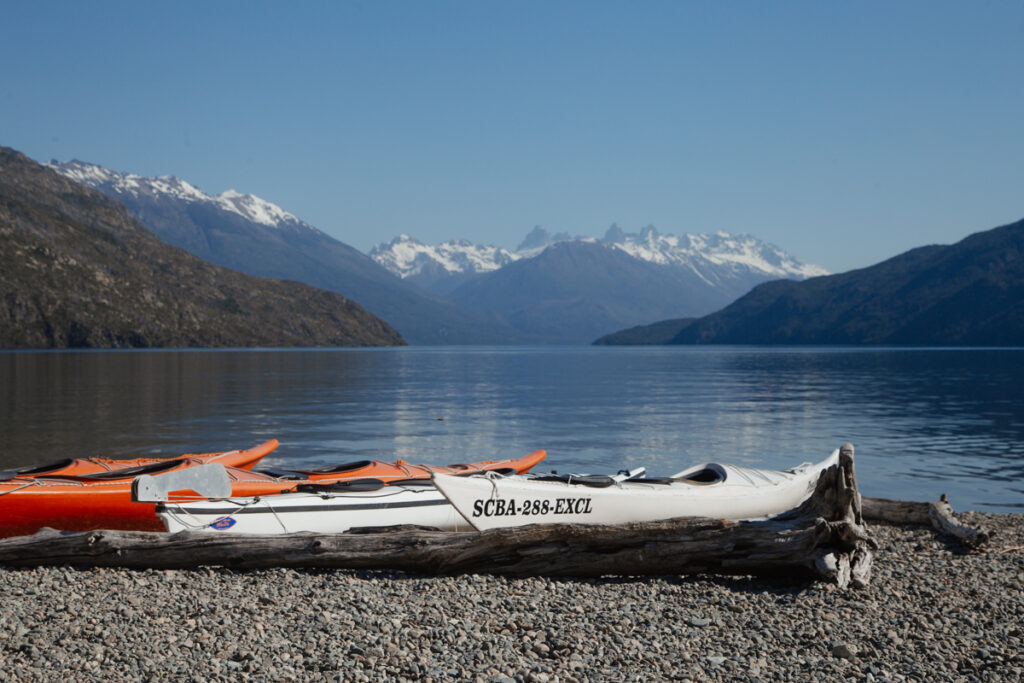 Lago Puelo
Lago Puelo is the major lake near El Bolson.
It's a 20 minute drive south on Ruta 16 from downtown and the area around it is adorable, with cabins, restaurants, and chocolate shops to explore if you have the time and a car.
We stopped by the visitor center and got information and a map but honestly didn't need it.
All we needed was to pull up to the parking lot, park, and relax.
If you take the bus from town there's a short trail from the visitor center to the lake that we saw people walking down.
You can also rent kayaks and SUP boards to get out on the water.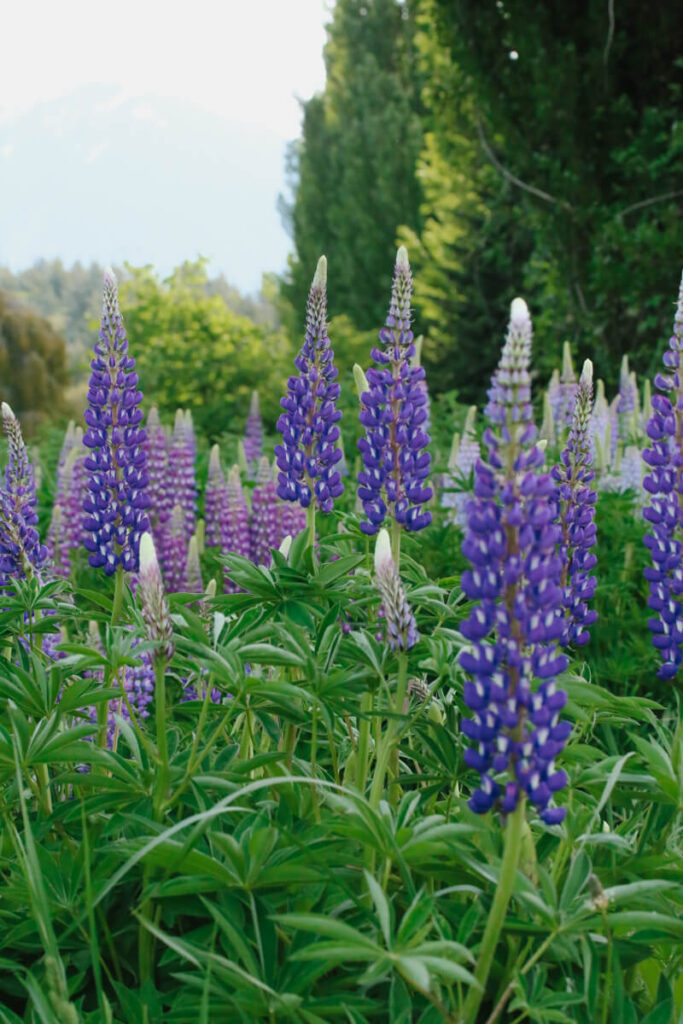 Hikes & Mountain Refuges
Like in Bariloche, El Bolson's best hikes involve the mountain refuges or huts.
In fact, the network of refugios here is the most extensive in South America.
This website has a great breakdown of the hikes, the refugios, and circuits to connect them.
The best trails and most refugios are found in the Valle del Río Azul, with trails starting in Wharton.
El Cajon de Azul is beautiful and one of the most popular hikes, but there are many more to explore!
Lago Epuyén
We passed through tiny Epuyén twice during our trip to El Bolson and I found this small village to be very peaceful (something hard to come from in busier Bolson and Bariloche).
The main attraction is the town's lake of the same name.
It is famously the most transparent in the region, notably because motor boats aren't allowed on it.
One day we had lunch at Punto 40 Cerverceria when driving up from Trevelin/Esquel.
Pizza and beer with a view of the mountains? I highly recommend it for a casual stop.
Visit the lake inside the Puerto Bonito Municipal Park.
Entrance was just a few hundred pesos (2022) to park the car.
There were four different parking lots, one right after the other, each with a few different trails down to different beaches and view points.
Bring a picnic, sunscreen, and plenty of water to enjoy an afternoon on the water. Go in the morning to have the place to yourself.
We left at 6 pm and a lot of locals were showing up with mate, not a bad way to kick back after work!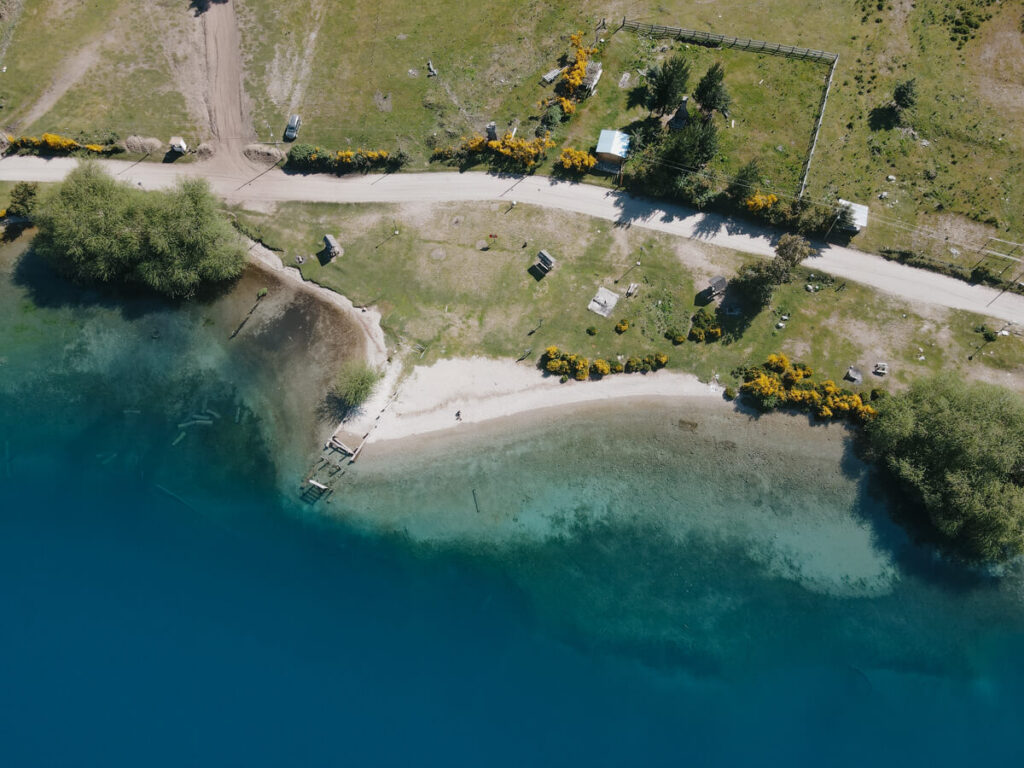 Puerto Patriada
Puerto Patriada is also on Lago Epuyen, but on the opposite end of the lake.
Multiple friends kept insisting it was worth the drive so off we went, and I have to agree with them!
To get there you'll head south on Ruta 40 before forking off onto a dirt access road for the rest of the drive. It was doable in our dinky rental car but you do need to drive slowly.
It took us around 40 minutes total to get there.
In the busier summer season you'll find kayak rentals and dining options.
Bringing your own snacks, picnic, and water is never a bad idea, you're far from town out here.
We spent the entire morning relaxing by the water. It's a beautiful place to disconnect.
Again, I recommend going in the morning to avoid crowds (my general advice for nearly anything in Argentina).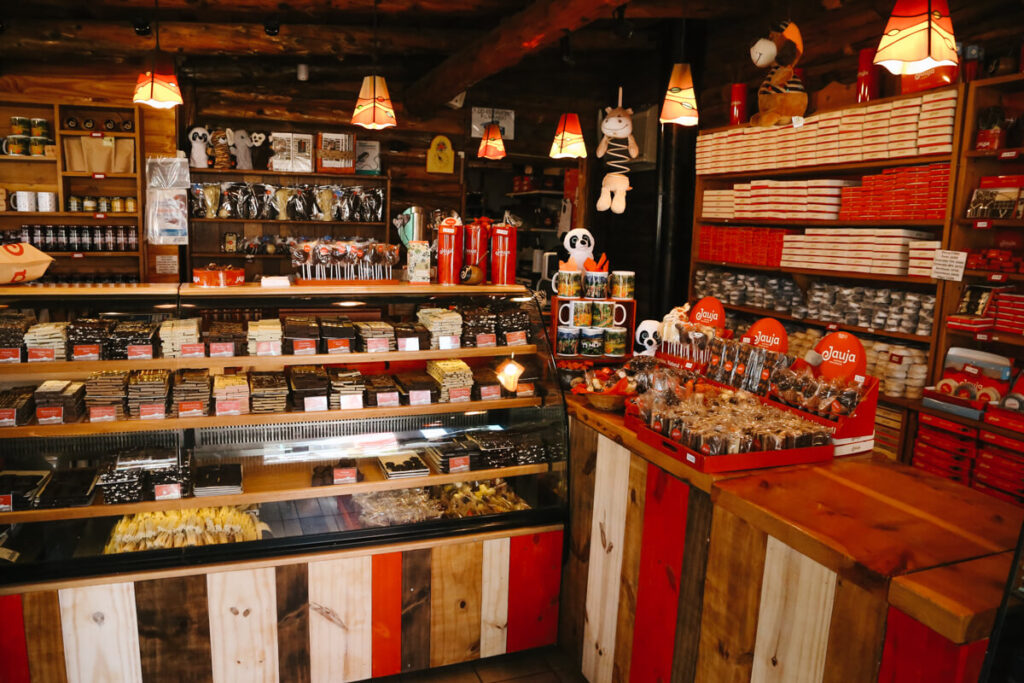 Get Ice Cream & Chocolate at Jauja
If you're in Patagonia and you aren't eating your weight in chocolate, what are you even doing?
Each city has its own chocolate powerhouse and in El Bolson it's Jauja.
Jauja is all over the lake district but is originally from El Bolson. The ice cream is spectacular with an extensive menu of unique flavors utilizing Patagonian berries.
The chocolate shop next door is also not to be missed. Grab a bag of chocolate bars to enjoy on your hike or next lakeside picnic.
There is also a restaurant adjoined to the ice cream and chocolate shop.
We had breakfast there but I wasn't too impressed (but that's what I get for ordering breakfast at an heladeria).
Cerro Amigo
2 kilometers outside of town is Cerro Amigo with an easy hike to various viewpoints of the city and valley below.
Locals refer to it as Cerrito de la Cruz thanks to the little white cross that has been on the peak for years.
Mirador del Rio Azul & Cabeza de Indio
A short drive or 15 minute walk out of town will bring you to this view point of the Rio Azul and its expansive valley.
From here you'll see the trailhead for Cabeza de Indio.
This whole area is filled with activities like rafting, horseback riding, and a picnic area.
El Bosque Tallado
This carved forest was created by local artist Marcelo López in 1998 after a fire laid waste to this Lenga forest.
Artists from around the world transformed fallen trees into 60 sculptures creating a literal "bosque tallado."
To get there you'll take Ruta 40 south before driving 13 kilometers on an weaving unpaved road.
From the parking lot its about an hour's walk to the sculptures. It's recommended to start the walk early in the morning to avoid midday heat, especially in the peak of summer months.
Bring snacks, water and sunscreen.
Where to Stay in El Bolson
When it comes to El Bolson accommodation, there is no shortage but leave the idea of large chain hotels at the door.
There are more cabins than you'll know what to do with. Most are basic with Google Maps descriptions using words like: rustic, unassuming, or simple.
On a whim we booked the first cabins we came across after not being able to reach out pre-reserved paradise cabin due to our overloaded SUV (with no 4×4 capabilities) literally slipping down the mountain road.
Unassuming was right Our last minute cabin was comfortable enough but not something I'd have chosen in other circumstances or recommend, to be honest.
So having been there and done it wrong, here's where I'd recommend to do it better:
Read More about Patagonia:
Pin it for later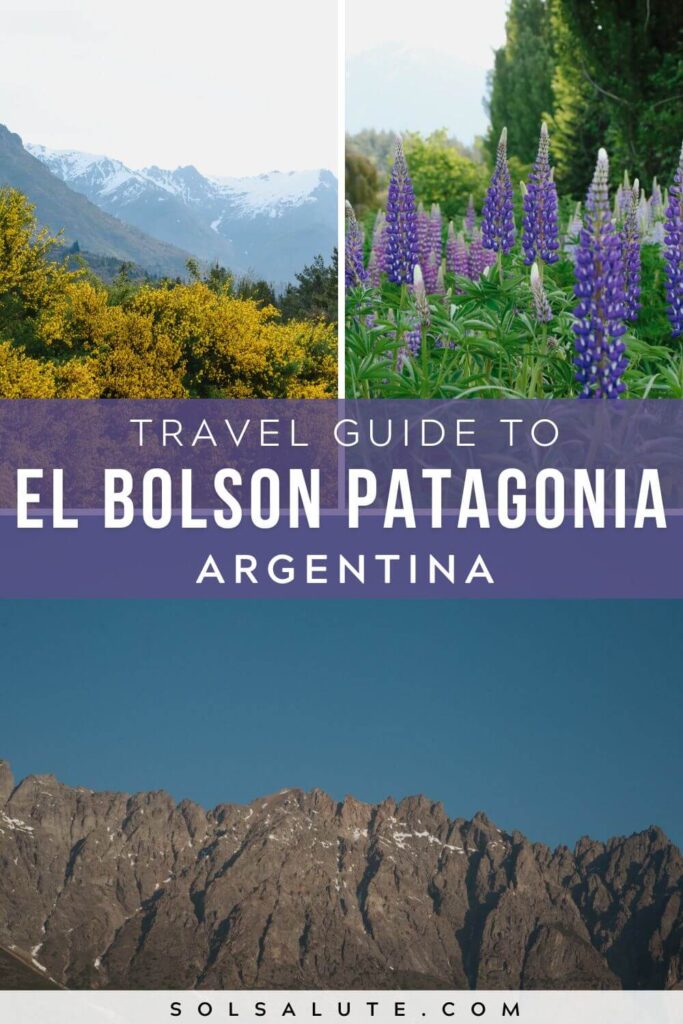 Argentina Travel Resources