Patagonia is a beast, it covers a lot of territory.
Argentina is divided into touristic regions, one of them is Patagonia.
Within Patagonia there are also regions divided up based on geography (and I'm just talking about Argentina's side, you could go even further and include Chile's half).
There's the rugged Atlantic coast, southern Patagonia (think El Calafate's glaciers and Ushuaia's literal end of the world) and then Northern Patagonia's Lake District (Bariloche and surroundings).
You may have grand plans of a Patagonia tour, hitting up the sites in a week or so.
The reality, though, is that the connectivity of these different regions can leave a lot to be desired.
They're far apart, snow complicates the routes in winter, and there honestly aren't as many flights as (I think) there should be.
Bariloche and El Cafalate/El Chalten are two major Patagonia destinations.
You'd think they'd be easy to travel between them.
You'd be wrong.
This article is a break down of your options if you're trying to fit both of these Patagonia power houses into your itinerary.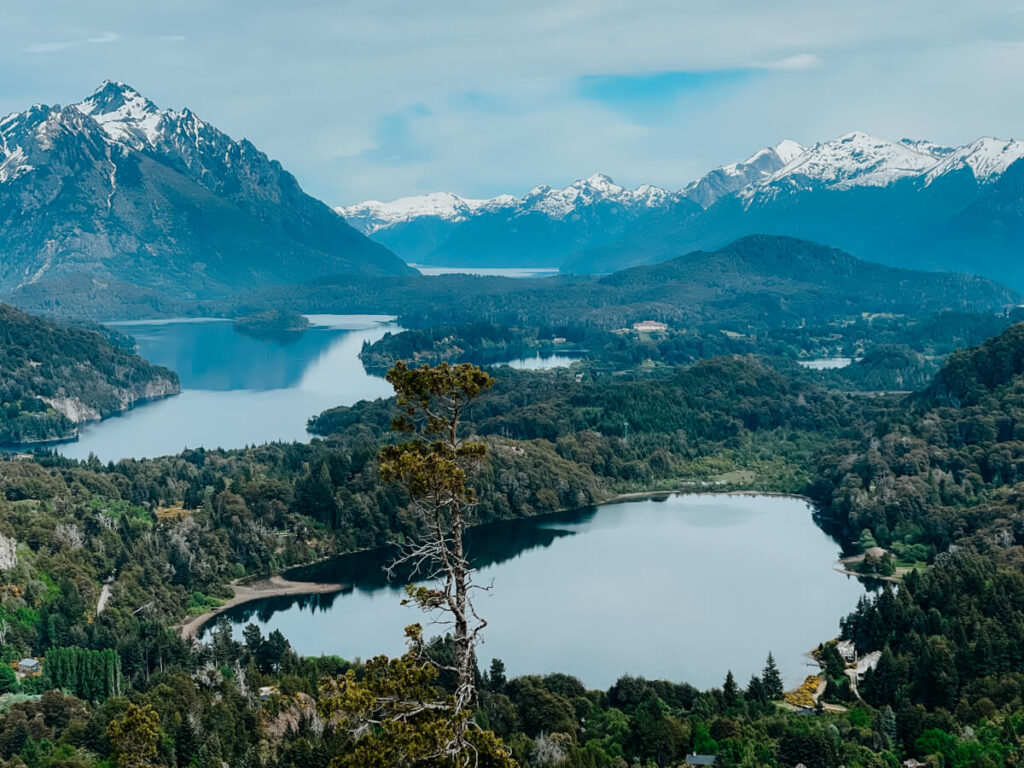 QUICK NOTE: This post contains affiliate links and Sol Salute may receive a commission for purchases made through these links, at no extra cost to you.
Getting around Patagonia: El Calafate to Bariloche
El Calafate is Argentina's glacier capital in the southern portion of Patagonia.
It's a short drive from El Chalten and its epic day hikes.
Bariloche is in Northern Patagonia, it is Argentina's Lake District.
If you want to see both, here are your options.
The Easiest: Fly From Bariloche to El Calafate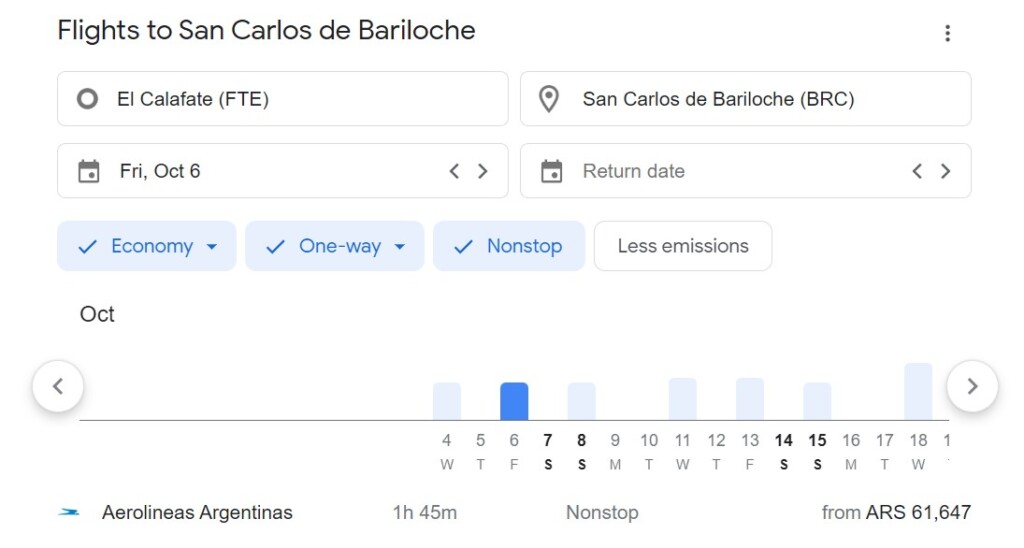 The easiest way to get from Bariloche to El Calafate (and vice versa) is 100% to fly.
Unfortunately, there aren't daily direct flights.
Before you make your itinerary too tight, check flight options for your dates.
Be flexible, put priority first on the flights then build your trip around that.
If there are direct flights, they're likely just a few days a week.
All other flights route through Buenos Aires, and yes, that's a hassle.
But even with the layover in Buenos Aires it's still less time and effort than a long distance bus or driving, especially if traveling during the snowy winter months.
So, without a doubt, flying will always be my first choice.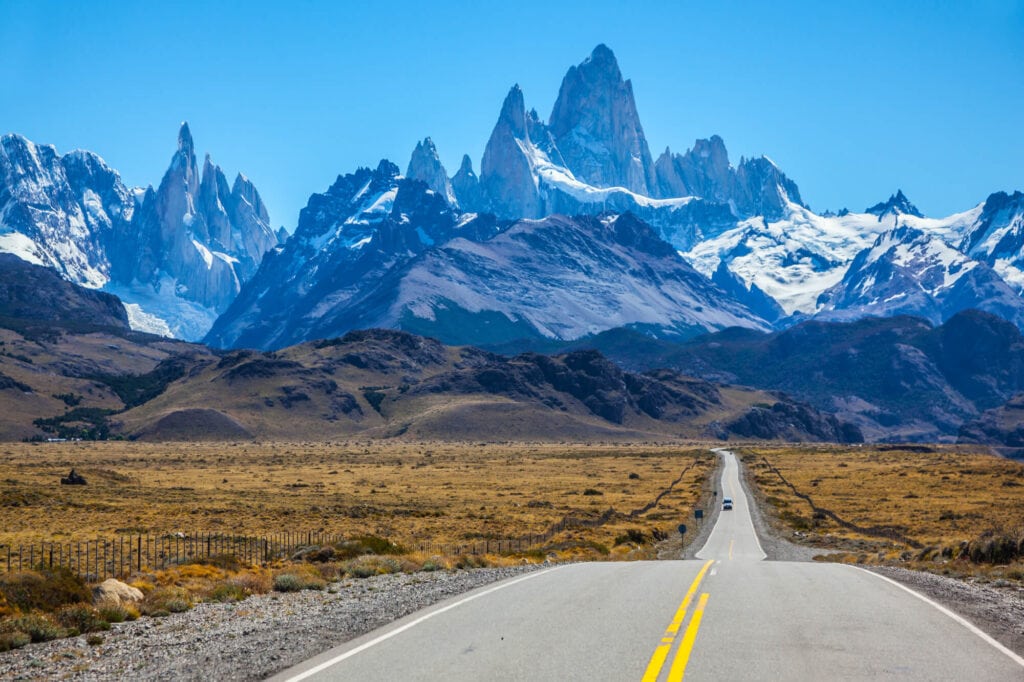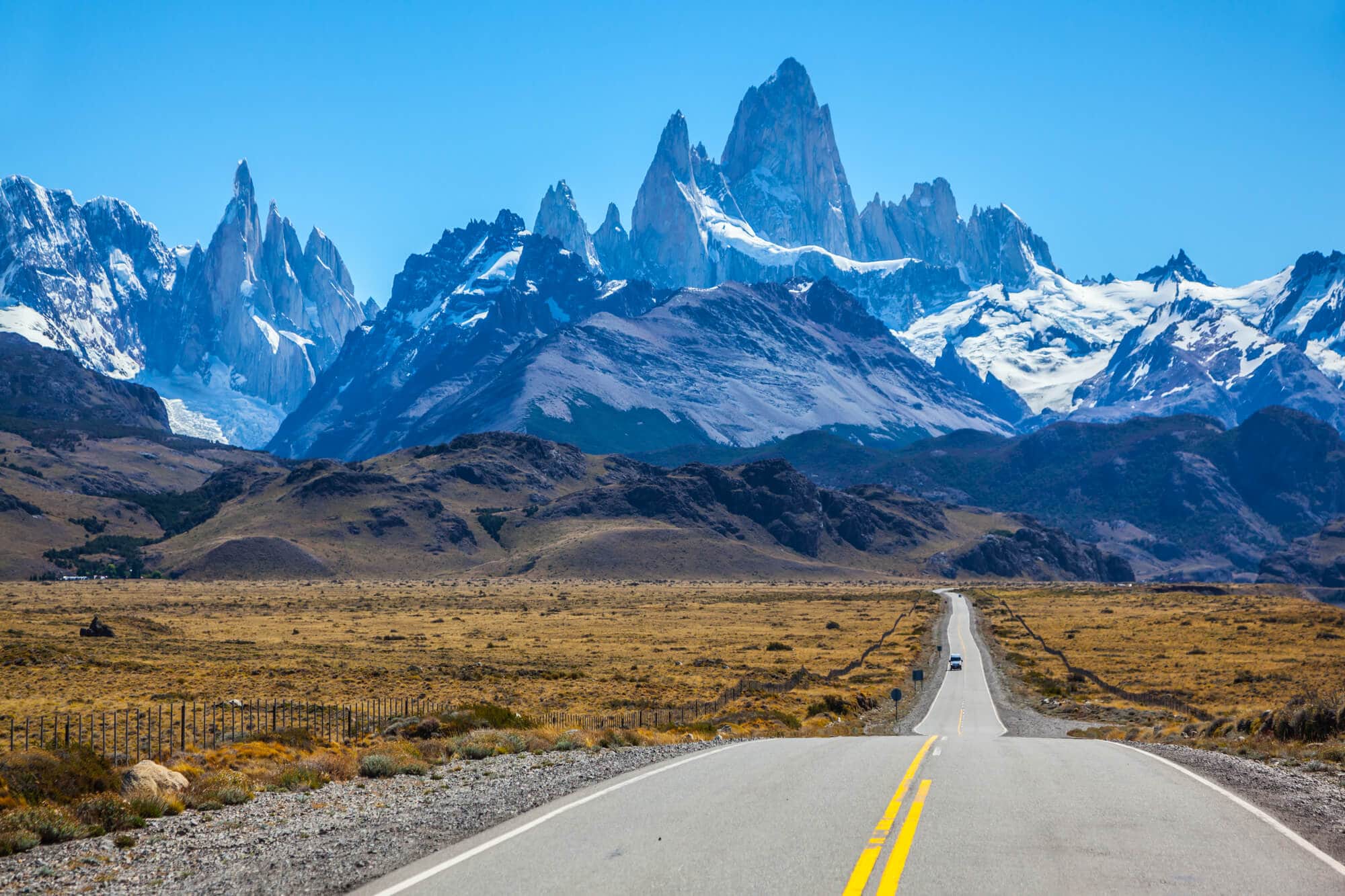 Long Distance Bus
Next up is every South America backpacker's favorite, the long distance bus.
And this particular bus ride takes 27 hours.
I don't care how flat the seat lies or how many bathroom pit stops it makes, that's too many hours in a bus for me.
The cost at time of writing is only an average of 5,000-10,000 pesos less than the flight.
That is 10-20 USD to save a day of your life?
Worth it.
Still insisting on the bus?
Ok…
The only company to run the bus from Bariloche to El Calafate route is Taqsa Marga.
You can choose semi-cama or cama seating, I always splurge for the cama on buses in Argentina.
This way you get to lie flat and get proper rest but if you're on a very tight budget, semi-cama is the cheapest option.
When can you take the bus from Bariloche to El Calafate
The El Calafate to Bariloche bus route does not run year round.
Ruta 40 is not safe during the snowy winter months.
I've heard you can do a circuitous route via Rio Gallegos, but a quick look at the map will show you that this is not on the way.
Don't do it. Just fly.
The bus runs in warmer months, starting in October and ending on May 1st.
Check their website for tickets to see when it's running.
Tickets are available for purchase about three months in advance, give or take.
Earlier than that and you won't see any availability, regardless of when you're traveling.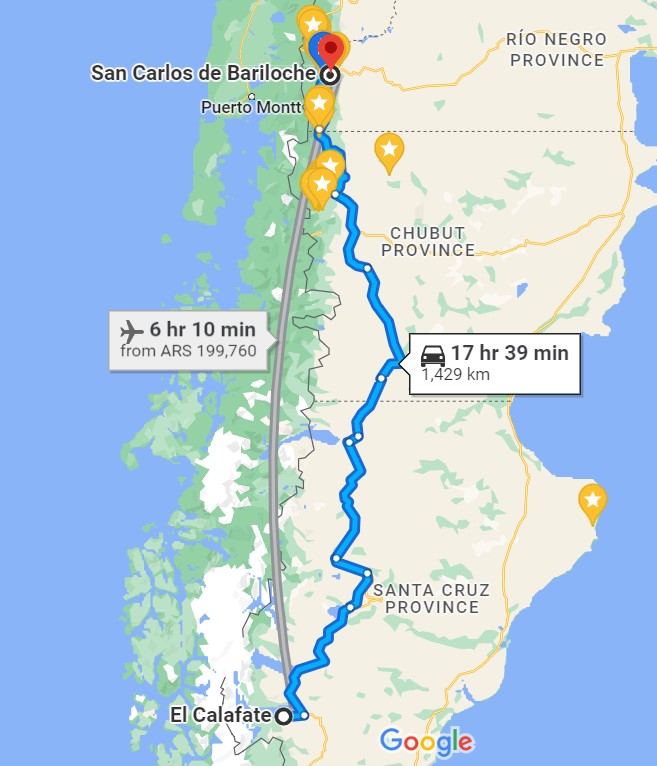 Tips for the bus from El Calafate to Bariloche
Bring snacks and entertainment. Food provided will be underwhelming and heavy on the ham and cheese.
Bring portable battery chargers for your phone, kindle or tablet.
Tip the baggage porters, they will aggressively demand it and it is not optional. Watch what others in front of you give them and tip accordingly.
Bring warm clothes, it's cold at night on the bus and the blanket they give you is flimsy.
There's a bathroom on board but it gets progressively nastier as the hours pass. So don't wear baggy pants that will touch the ground as you use the bathroom (I speak from gross experience), wear leggings or something similar.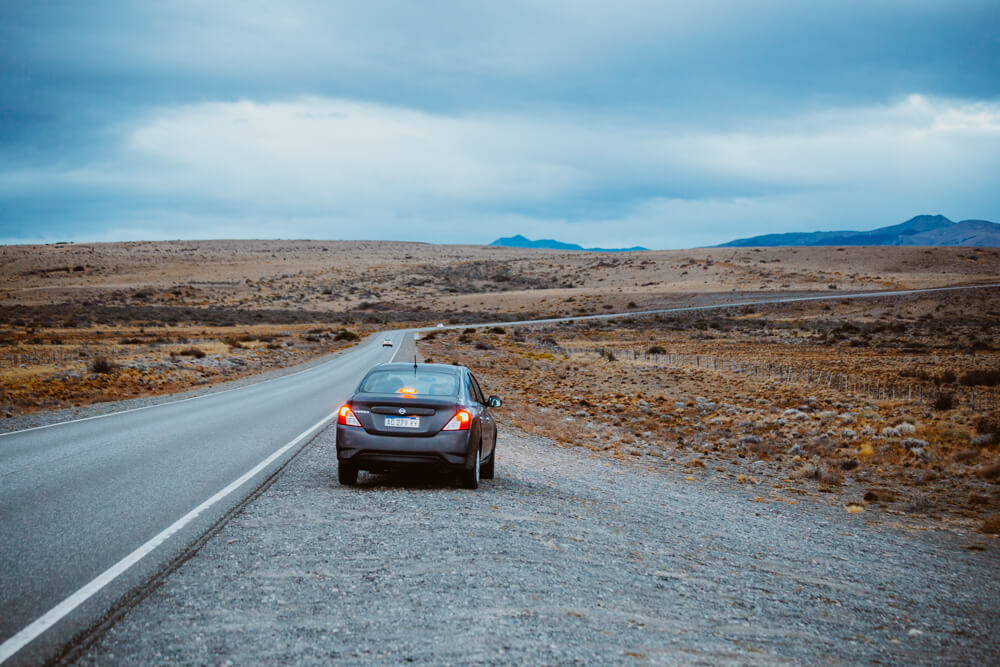 Drive from El Calafate to Bariloche
If you're still reading this then you must really want to drive, you have to really want it because it's an 18 hour drive.
And while I love a road trip, this isn't one I'd recommend.
The drive itself is monotonous, just you, straight highway, and the Patagonia steppe.
You will see a lot of guanacos though, so there's that.
Another main complication will be getting a car, renting a car to drop off nearly 20 hours away will be either impossible or include very expensive surcharge.
I really only recommend driving if you have your own car, van, or motorhome that you're crossing the country with.
Also, like with the bus, you'll only want to do this in the warmer months. Do not drive it in winter when the roads freeze.
If you need a pit stop, and you will, stay the night in Perito Moreno then keep going to El Calafate/Bariloche the next day.
And if you have a lot of time to enjoy the drive, the towns of El Bolson and Trevelin just to the south of Bariloche are worth spending time in along the way.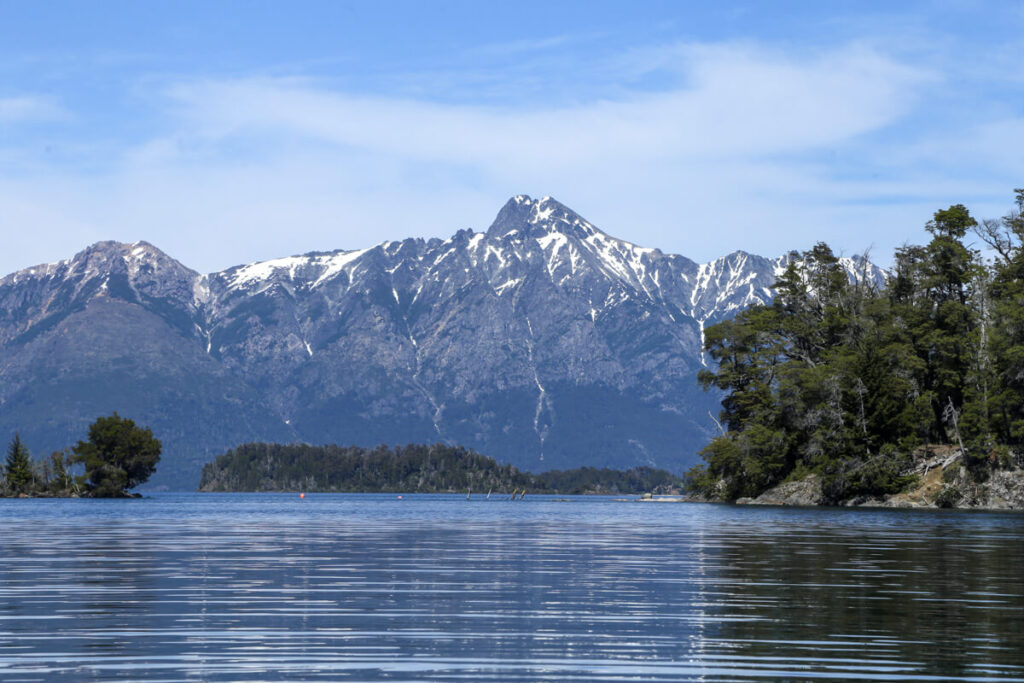 Bariloche to El Calafate: An Odyssey
I feel as if this article was a long way to say, book a flight.
But for the intrepid traveler with the time to enjoy it, the bus or driving can really be an adventure.
However you get there, you are in for a good time.
Also, have you heard of Ushuaia?
The city at the end of the world connects very easily to El Calafate with direct flights.
This can be an alternative to Bariloche (thanks to it's connectivity you can easily do a Buenos Aires – El Calafate – Ushuaia – Buenos Aires route), or in addition to!
Argentina Travel Resources