If you search for Patagonia luxury travel you'll quickly discover that even the poshest of Patagonia luxury lodges are still quite rugged.
Sure, many a Patagonia luxury hotel is beyond five stars in comfort but to get there you'll to need first rattle along rough unpaved roads for hours to reach them.
It's for the intrepid among us.
Activities, too, are often for the bold, focusing on fly fishing in far flung rivers, full day hikes and rugged safaris.
And while all of that is the recipe for an adventure, what about when you simply want to disconnect?
To be spoiled, and still experience all the beauty that Patagonia has to offer?
Lucky for me, I was able to find out.
ISV Patagonia – a small travel agency operating out of Villa La Angostura in Northern Patagonia – invited me to live the good life in their hometown.
That's an invite I couldn't resist.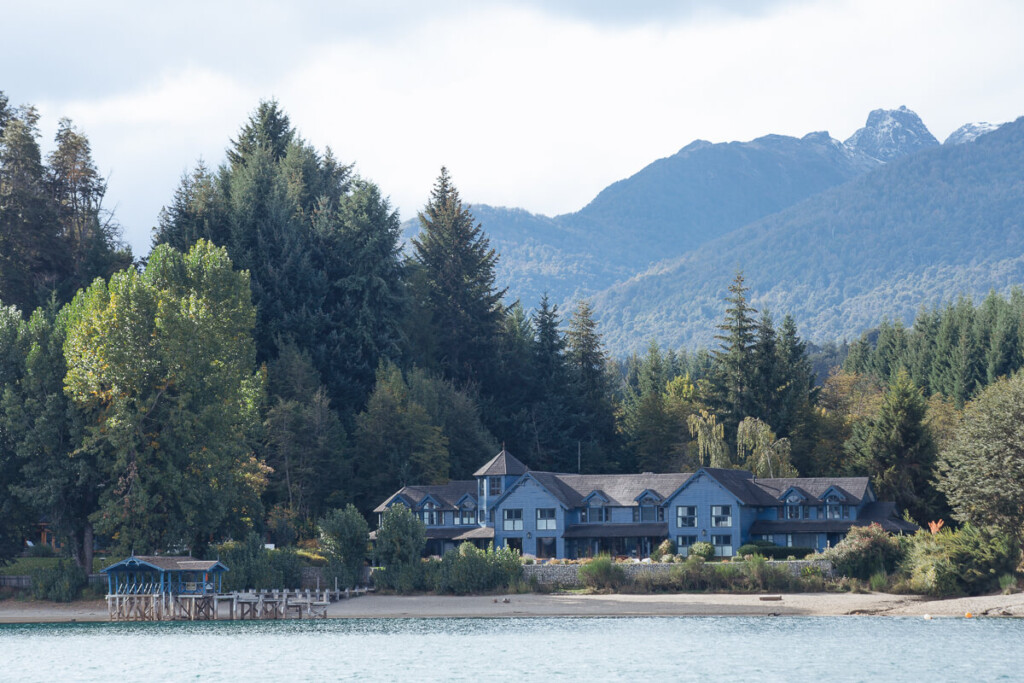 QUICK NOTE: This post contains affiliate links and Sol Salute may receive a commission for purchases made through these links, at no extra cost to you.
Luxury Patagonia Tours in Villa La Angostura
Paige from In Situ Viajes could not have reached out to me at a better time.
We've had a particularly stressful year and while I normally push myself with long hikes and all possible activities on vacation, I found myself in need of a relaxing week.
So I jumped on her offer to experience her hometown of Villa La Angostura and let her and ISV Patagonia take the lead.
They booked us in for four nights Las Balsas, a Relais & Châteaux lake front property.
If you're familiar with Relais & Châteaux, then you don't need to even read any further.
You know what awaits you.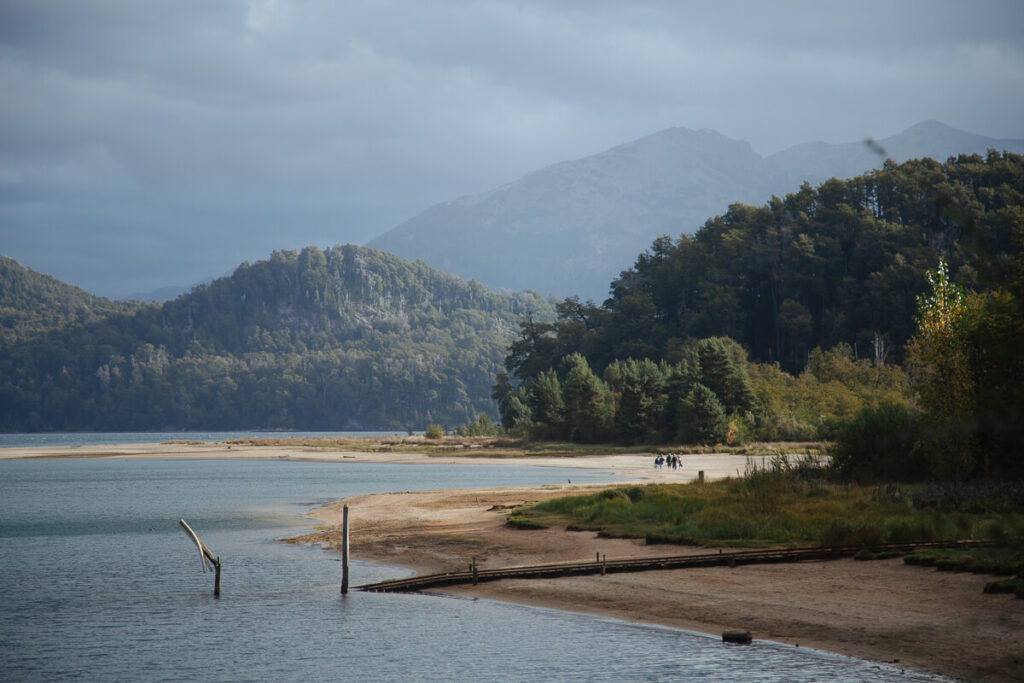 Relais & Châteaux is an association of individually owned luxury properties from around the world.
It's a great way to experience luxury travel while still remaining authentic to the area you're visiting.
With the hotel booked, Flor from ISV then reached out with a list of activities we would be able to book.
If we'd have had the energy, we could have easily followed our typical schedule of non-stop hikes and action.
Kayak, hikes, horseback rides, you can do it all and then return to Las Balsas at the end of the day for a little pampering (massage in the spa, anyone?).
But for this trip, I was more called to the activities that required as little effort as possible.
Paige described the particular type of rustic luxury that she offers and I have to say, it did not disappoint.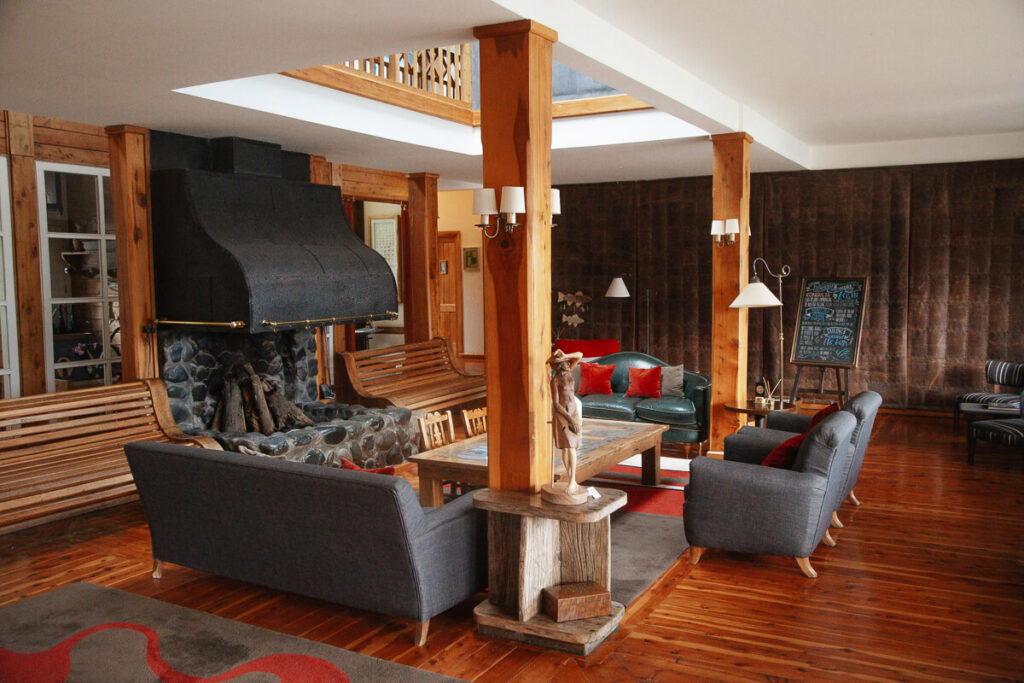 Our Patagonia Luxury Experience
So if I turned down the once in a lifetime gaucho horseback rides and epic hikes, what DID we do with our time?
The bulk of our time was spend walking the beach along famous Lago Nahuel Huapi (Las Balsas is a lake front property, which is priceless).
ISV booked us in for a few of their best excursions.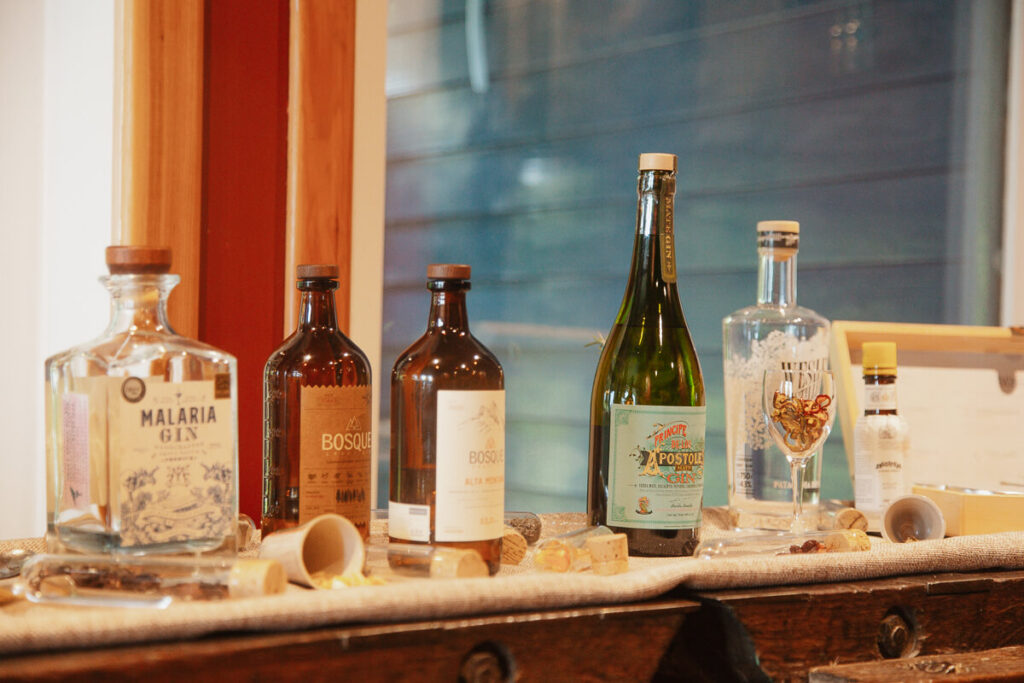 We tried their very popular gin tasting (gin is having an unexpected moment here in Patagonia!). Being my husband's favorite drink this was more for him and he was not disappointed.
I learned what sort of gins I prefer (more aromatic and flavorful in contrast to a traditional London dry) and we also learned how to make the perfect gin tonic.
The following day we went on a sunset sail and this is definitely not something you want to miss.
Whether you kayak or relax in luxury, this is Patagonia's lake district.
Getting out on the water is an absolute must.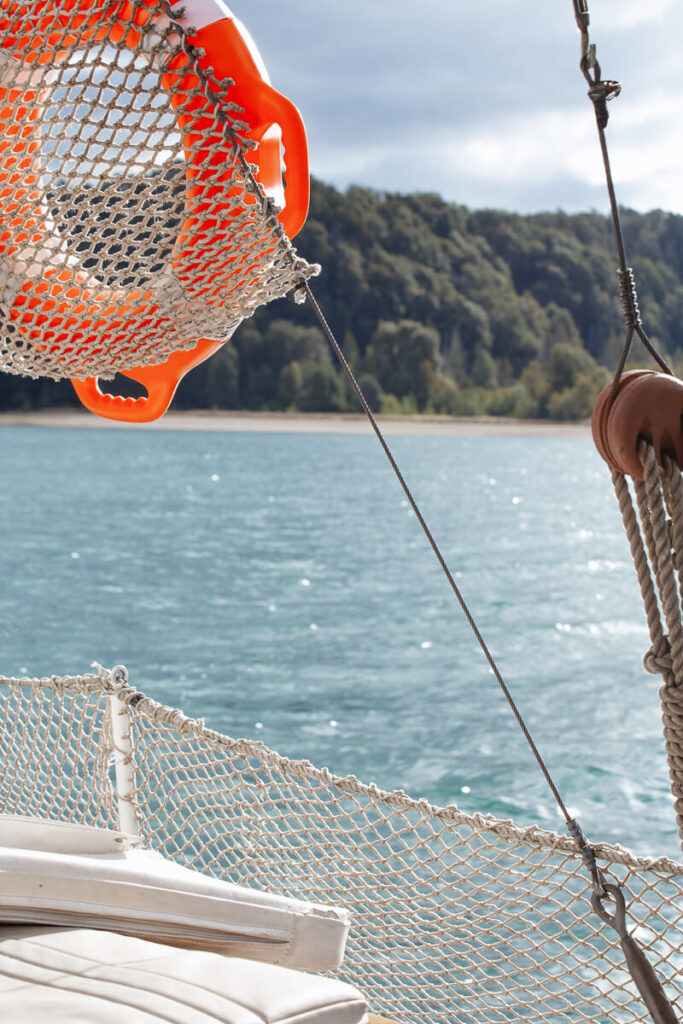 The sunset sail was particularly romantic so I highly recommend it for couples (especially those like us, strung out parents of babies who need some alone time).
We sailed across the lake, sipping on wine with a delicious cheese platter… perfection.
We rounded out our time between sunset sails and sipping gin by lounging in the hot tub at the property's spa.
There's a heated indoor/outdoor pool, a yoga deck, a hot tub, and a gym along with spa services like facials and massages.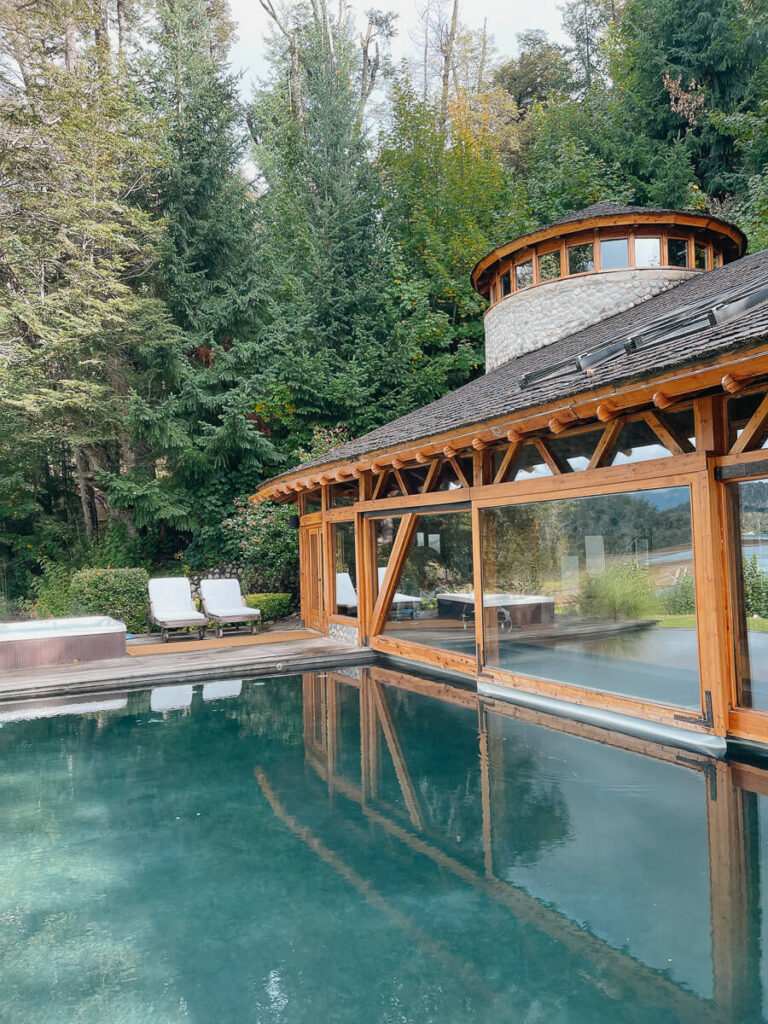 Dining at Las Balsas
We began and ended our days in the same place, Las Balsas' lakeview dining room enjoying the privileged mountains as we sipped our coffee or wine.
Breakfasts were hearty with options for eggs and bacon (a rarity in Argentina) and Nutella-laden crepes.
Dinner was a three course fine dining experience, with unique twists on local delicacies like Ushuaia's king crab and Patagonian lamb.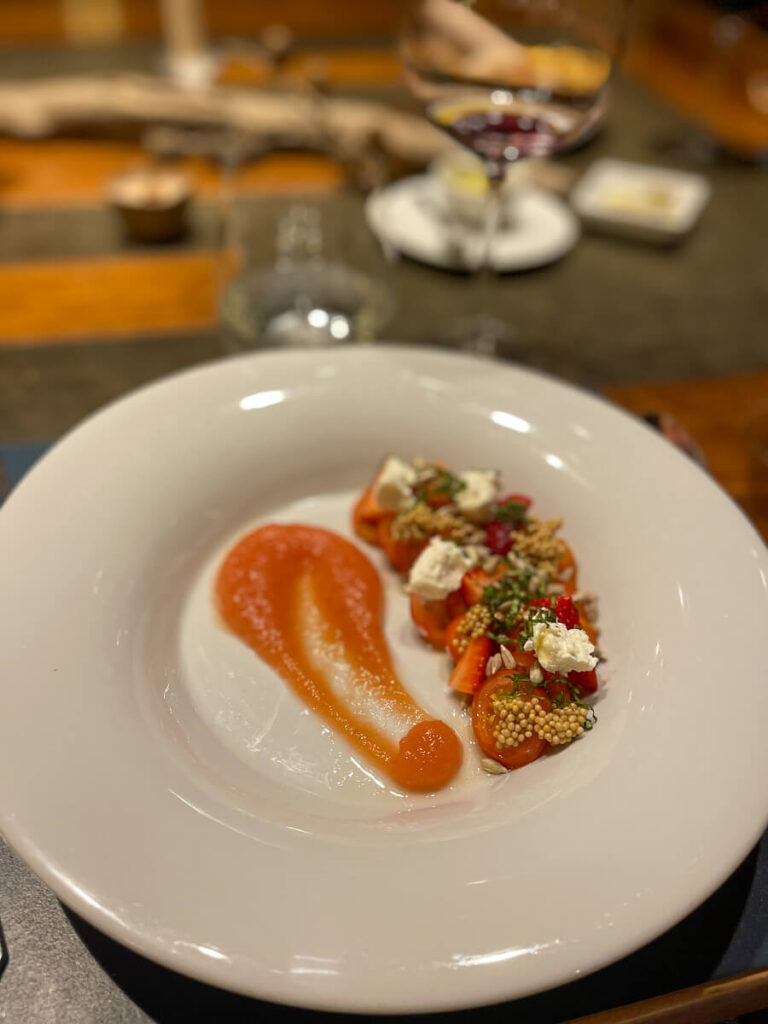 We paired it all with Mendel wine, produced in Mendoza by the owners of Las Balsas.
There's a smaller bar menu available if you'd prefer a lighter meal with a cocktail at the bar or for lunch by the lake.
When I couldn't take another three course meal (I'm a lightweight) I ordered from the bar menu and very much enjoyed it.
My husband never waivered, indulging in the full menu every single night trying as many of the specialty dishes that he could.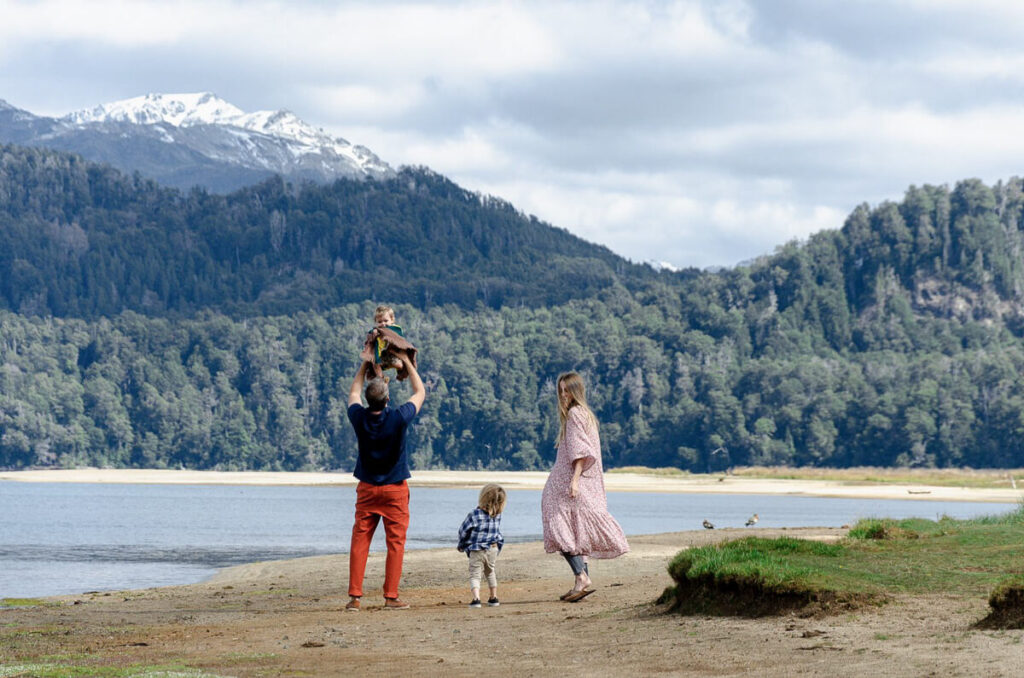 Tailor Made Patagonia Luxury
While we opted for much needed relaxation this time around, another couple staying at Las Balsas at the same time was on non stop adventures, also organized by ISV.
By organizing your trip with a locally run expert agency like ISV, you'll be able to tailor make your holiday around your interests and needs.
I want to thank Paige, Flor, Seb and all of ISV Patagonia and Las Balsas for a wonderful experience.
As always, opinions are 100% my own.
Argentina Travel Resources