Rolling green hills bathed in bluebonnets, historic dance halls blasting Willie Nelson, and some of the nation's best barbecue… what's not to love about the Texas Hill Country?
The beautiful stretch of land including Austin, San Antonio, and everything in between is this Texan's happy place and should be on every Texas Bucket List.
This post includes all my favorite things to do in the Texas Hill Country, I hope love it as much as I do.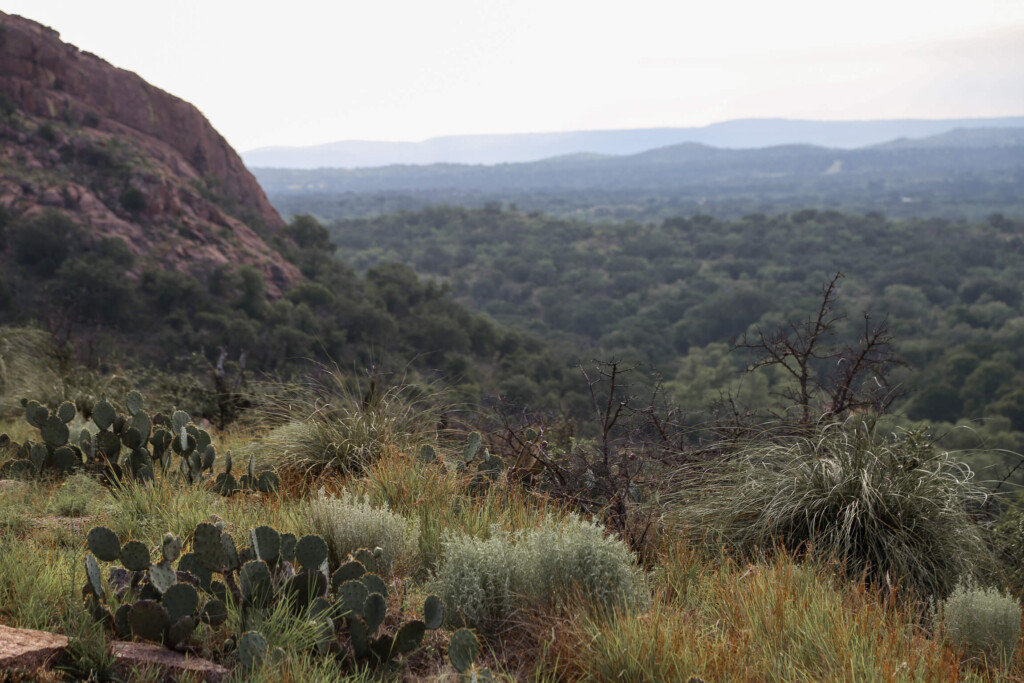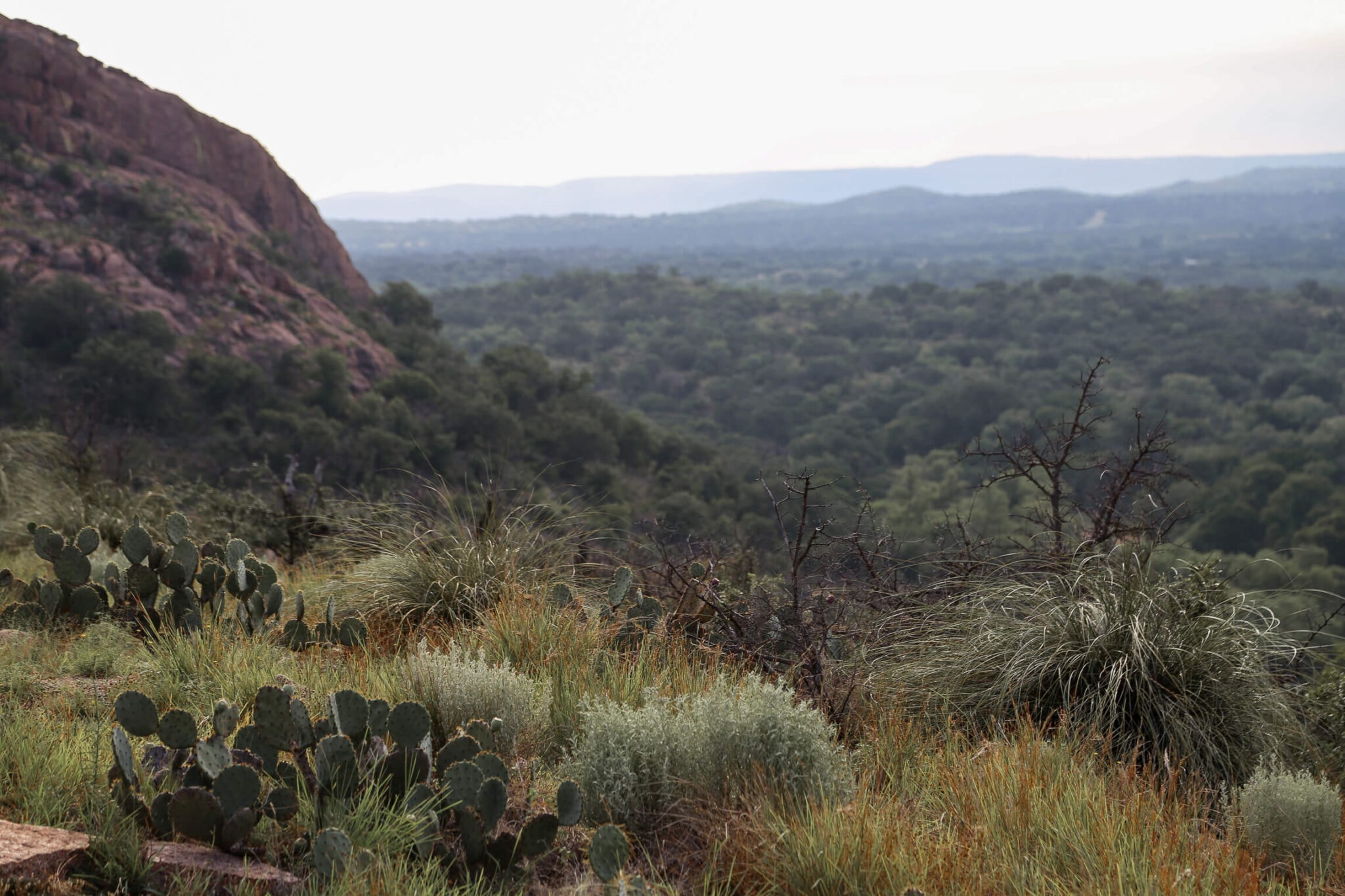 QUICK NOTE: This post contains affiliate links and Sol Salute may receive a commission for purchases made through these links, at no extra cost to you.
What to do in The Texas Hill Country
Whether it's wine tasting in Fredericksburg, listening to live music in Gruene Hall or eating some of the best Texas BBQ out there, there is no shortage of things to do in the Texas Hill Country.
If you're wondering what to do on a weekend in Austin and beyond, then keep reading for this local's ultimate list of places to visit in the Texas Hill Country. There's truly something for everyone.
15 Top Texas Hill Country Things To Do
Without further ado, here's a list of my favorite things to do in the hill country. I've organized them more or less geographically.
Let's start in Austin and make our way to San Antonio.
Note: there's a map at the end of this post with of these hill country destinations pinned for easy planning!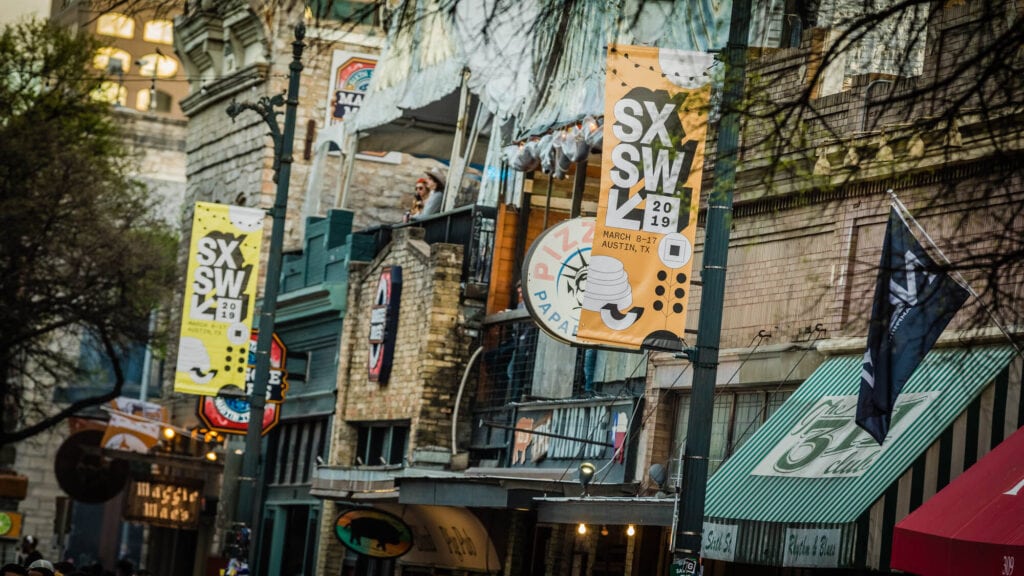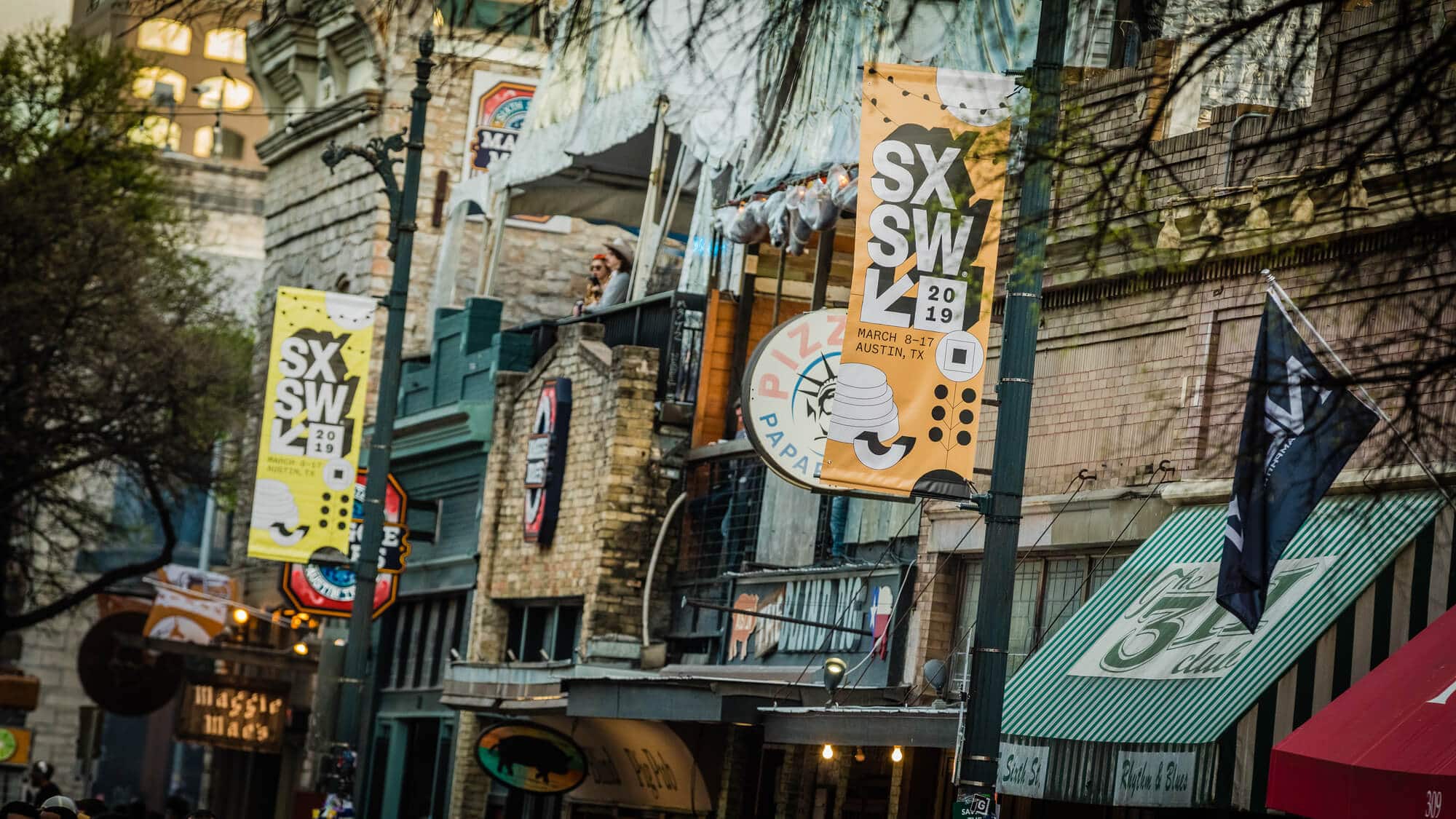 1. See live music in Austin
My trips to the hill country always start the same way, with a weekend in Austin. It's the ideal jumping-off point for the hill country and has become quite a tourist destination in recent years.
And what's the ultimate Austin experience if not live music?!
Austin is the live music capital of the world with over 270 music venues.
I recommend this Austin Live Music Experience that will help you see legit bands like a local.
This one-of-a-kind tour includes three uniquely Austin music venues as well as a live band on your bus.
Read More: My Favorite Things to do in Austin
2. Swim in Barton Springs & Paddle Lady Bird Lake
Austin is a very active city, so get outside one afternoon! Lady Bird Lake is always filled with kayaks and stand up paddle boards. This is a unique way to see the Austin city skyline.
Cbombined with Barton Springs, it's the best way to escape the heat on a hot day.
Rent your SUP or a canoe at one of the rental agencies by the famous Barton Springs.
After returning your board, cool off with a swim in the springs, which are a constant 72 degrees year round.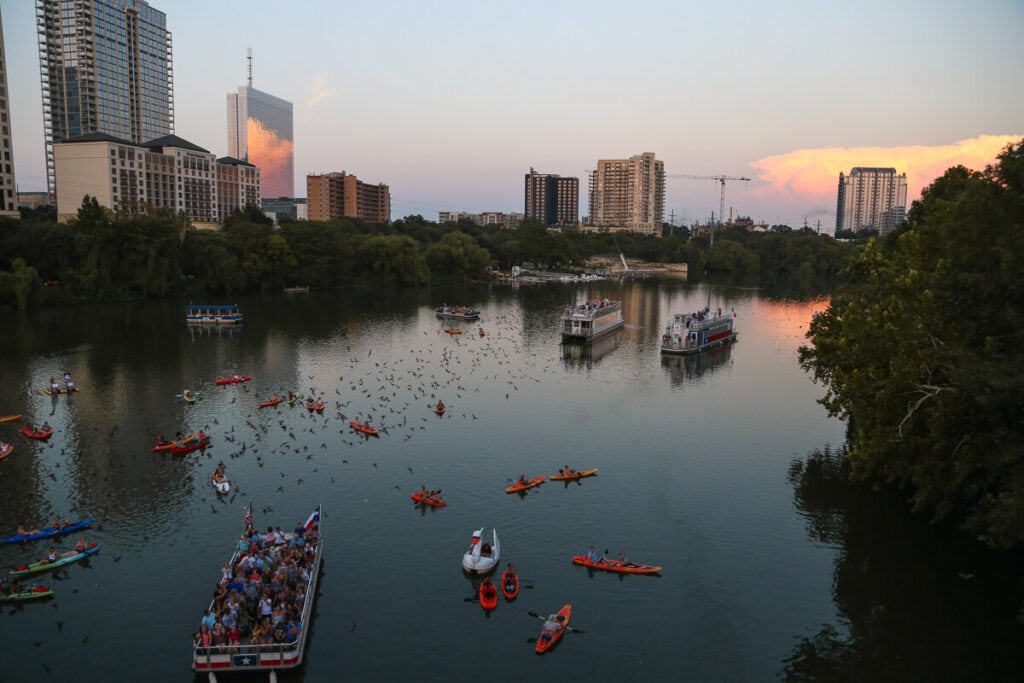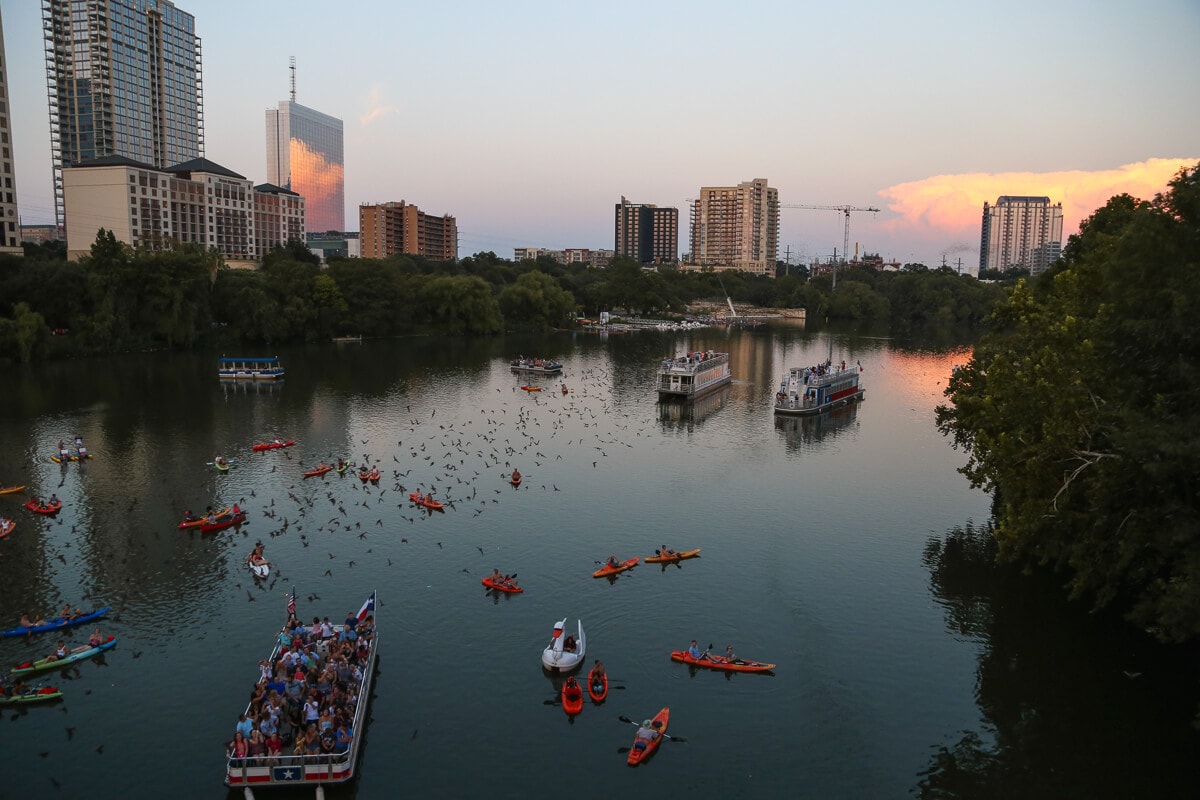 3. See Austin's Famous Bat Colony
Watching the bats at sunset in Austin is a tradition set in stone. I still remember watching the bats every night as a kid with my parents when we'd vacation in the big city for a weekend.
Join the masses on the South Congress Bridge before sunset and watch the bats pour out from under you into the setting sun, or watch from the water below on a kayak for a truly unique experience.
From March until October, 20 minutes before sunset, 1.5 million bats emerge from under the bridge. Learn more about the world's largest urban bat colony on this 2-hour bike tour, ending with a sunset viewing of the bats.
4. Go Stargazing
The stars at night, are big and bright, deep in the heart of Texas! Go stargazing. Just look up. Check out the best stargazing spots in Austin.
The night sky in Texas holds a special place in my heart, living in Buenos Aires made me realize how little I appreciated the stars and expansive sky back home.
Whether you're in Austin, San Antonio or even out west in Big Bend or Marfa, take a moment to look up at the milky way.
Austin Accommodation: Stay The Night
Do yourself a favor and spend a little time here before jetting off into the hill country. Rent a quirky home on Airbnb or check out my two favorite hotels below (one historic and the other modern).
The Driskill | 604 Brazos Street | My favorite Austin hotel is without a doubt the historic Driskill. I visit the bar and restaurant every time I'm in town. It's gorgeous and they make the city's official cocktail: the batini! It's located right at the corner of 6th Street and Congress, in the heart of the action. Check availability here.
South Congress Hotel | 1603 S Congress Avenue | Another hotel I always visit for the bar but haven't stayed in (yet) is the South Congress Hotel. It's new, stylish, and located conveniently within walking distance from all the best South Congress restaurants and bars. Visiting in summer? They have a rooftop pool that's perfect for those sweltering Texas summer days. Check availability here.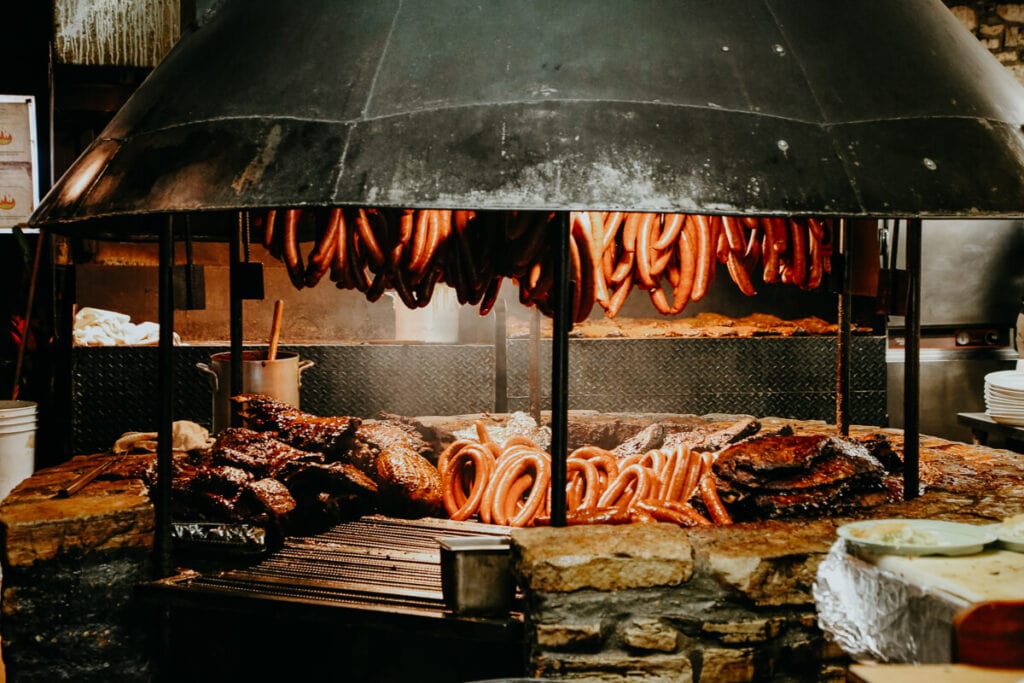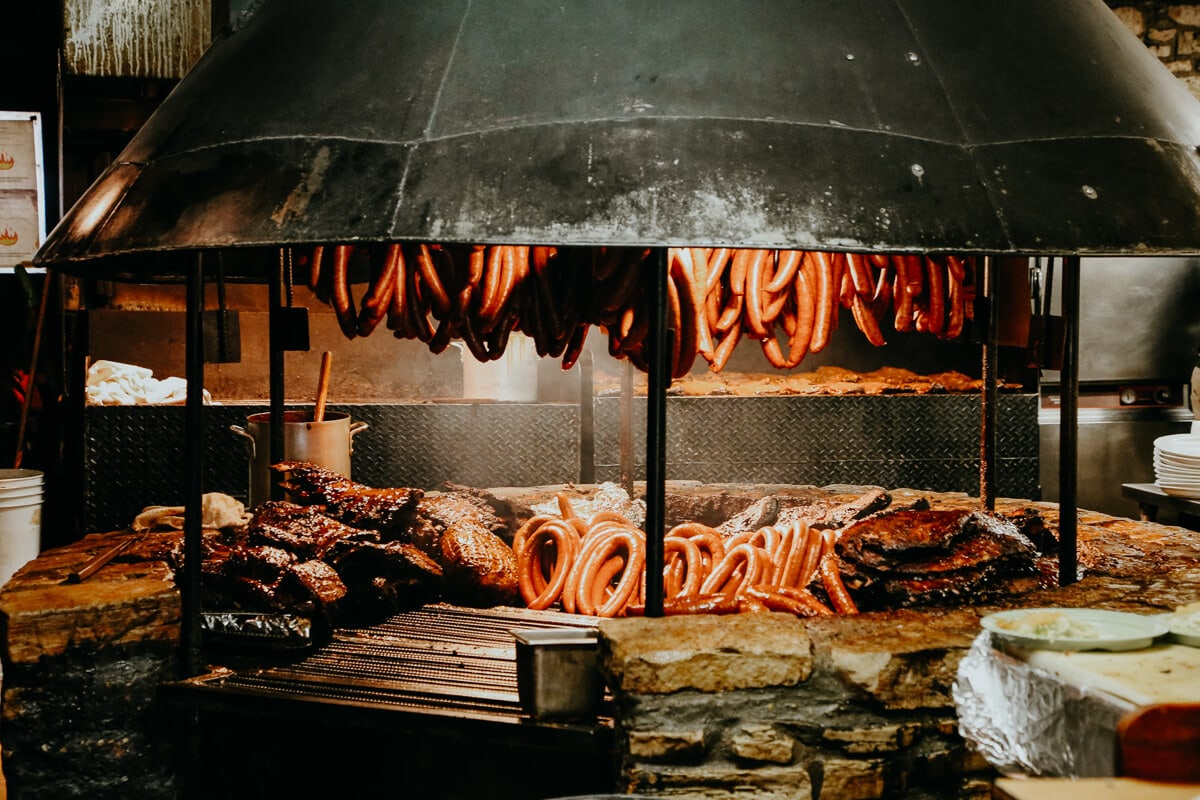 5. Eat BBQ at Salt Lick in Driftwood
Forty miles from Austin and one of this most popular Austin day trips is the tiny "blink and you'll miss it town" of Driftwood.
In 1956, Thurman Roberts founded the Salt Lick here with his wife Hisako.
Determined to stay in Driftwood, they compiled a list of 54 things they could do to make it happen. The restaurant was 14th on the list and we should all be grateful 1-13 didn't work out.
Keep in mind, The Salt Like is cash only but they have an ATM on site. You do need a car to reach it but if you're in Austin on foot, no worries!
Take this tour that will bring you to Salt Lick and to two nearby wineries for tastings.
What better way to spend a day than with BBQ and wine?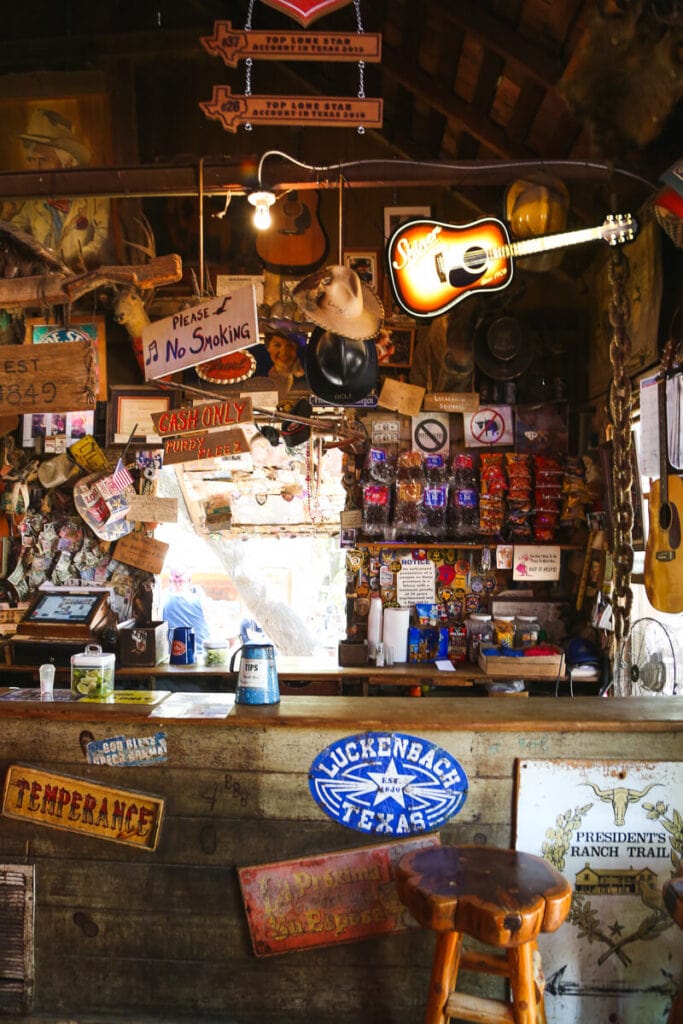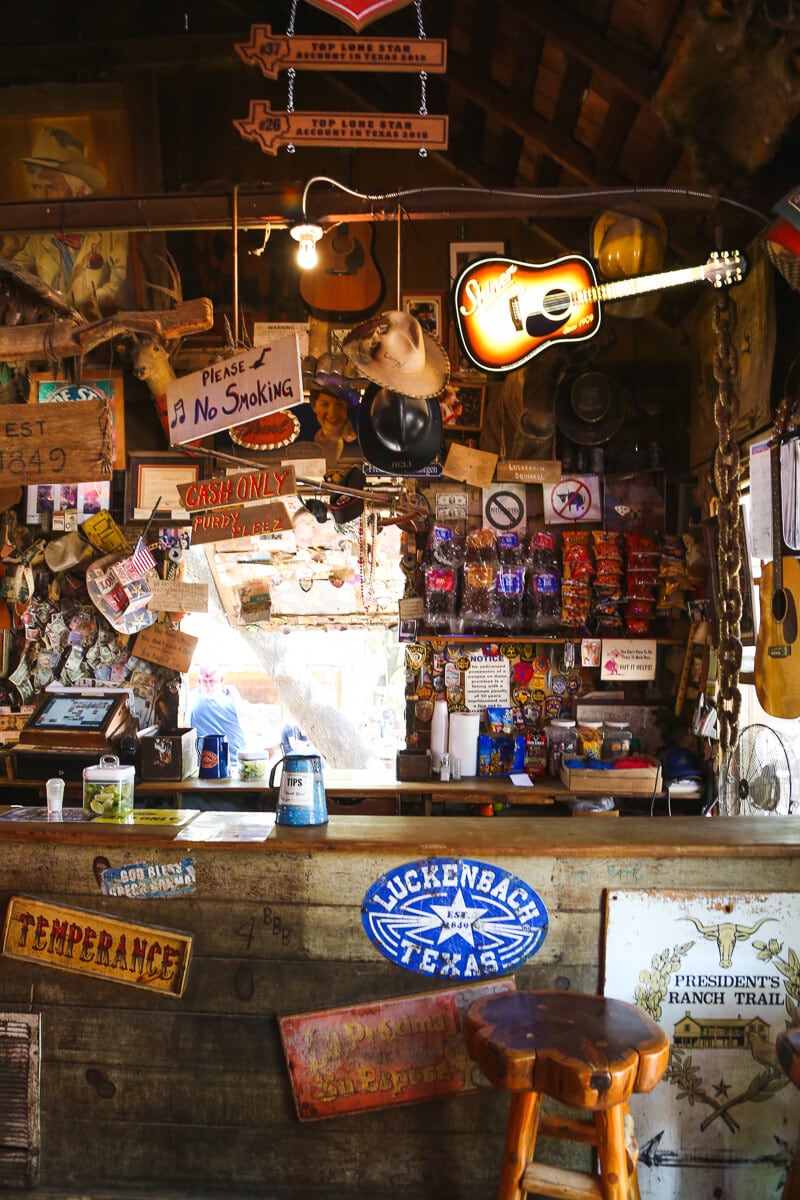 6. Be Somebody in Luckenbach
Country music and Luckenbach go hand in hand.  Visit the tiny town where everybody's somebody for an afternoon show on the back porch behind the historic post office or to dance the night away in the dance hall. 
The small town turned historic district and music venue is just 13 miles from Fredericksburg.
What remains is the old post office, which houses a gift shop in the front and a honky-tonk bar in the back (pictured above).
The back porch is filled with picnic tables and a stage. Buy a beer and enjoy the live music!
There's also a dance hall for dancing the night away.
Check their schedule here to make sure you catch a good show.
7. Go Wine Tasting in Fredericksburg
Fredericksburg is home to Texas' wine country and it produces unexpectedly fantastic wine!
Becker Vineyards makes award-winning wines and I recommend including them to your hill country wine tour. 
Another must is Pedernales Cellars, end the day with a glass of wine on their deck overlooking the rolling hills and live oaks. 
Fredericksburg is one of my favorite places to go for a weekend getaway in the Hill Country. It's an ideal girls getaway with its wineries and adorable shops in the historic downtown. 
This was actually how my best friend celebrated her bachelorette weekend and we thoroughly enjoyed ourselves (read: we drank a lot of wine).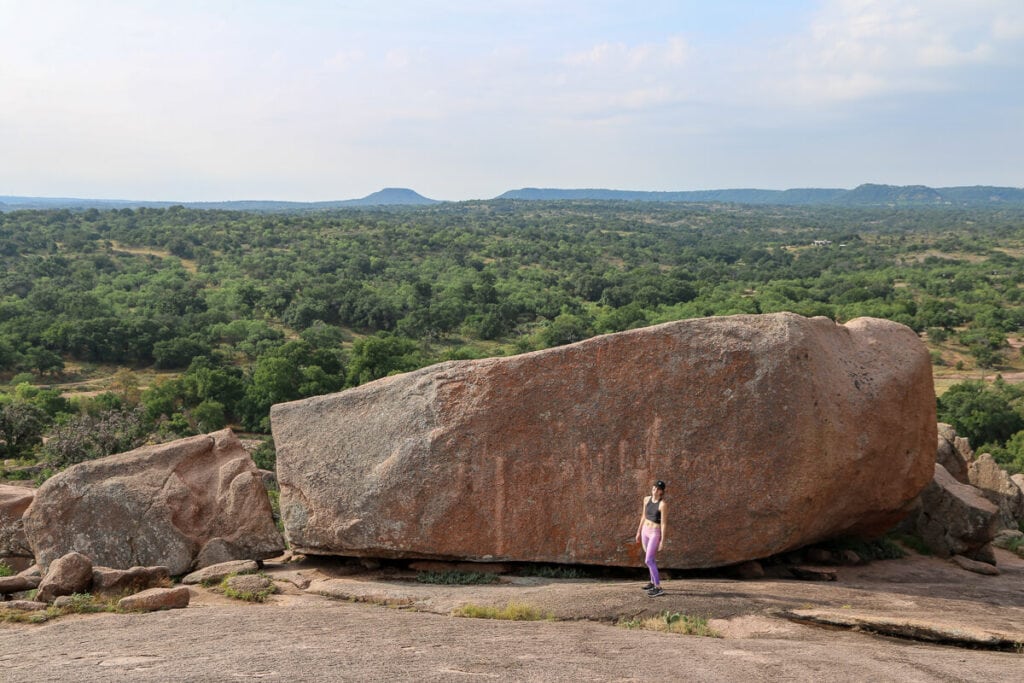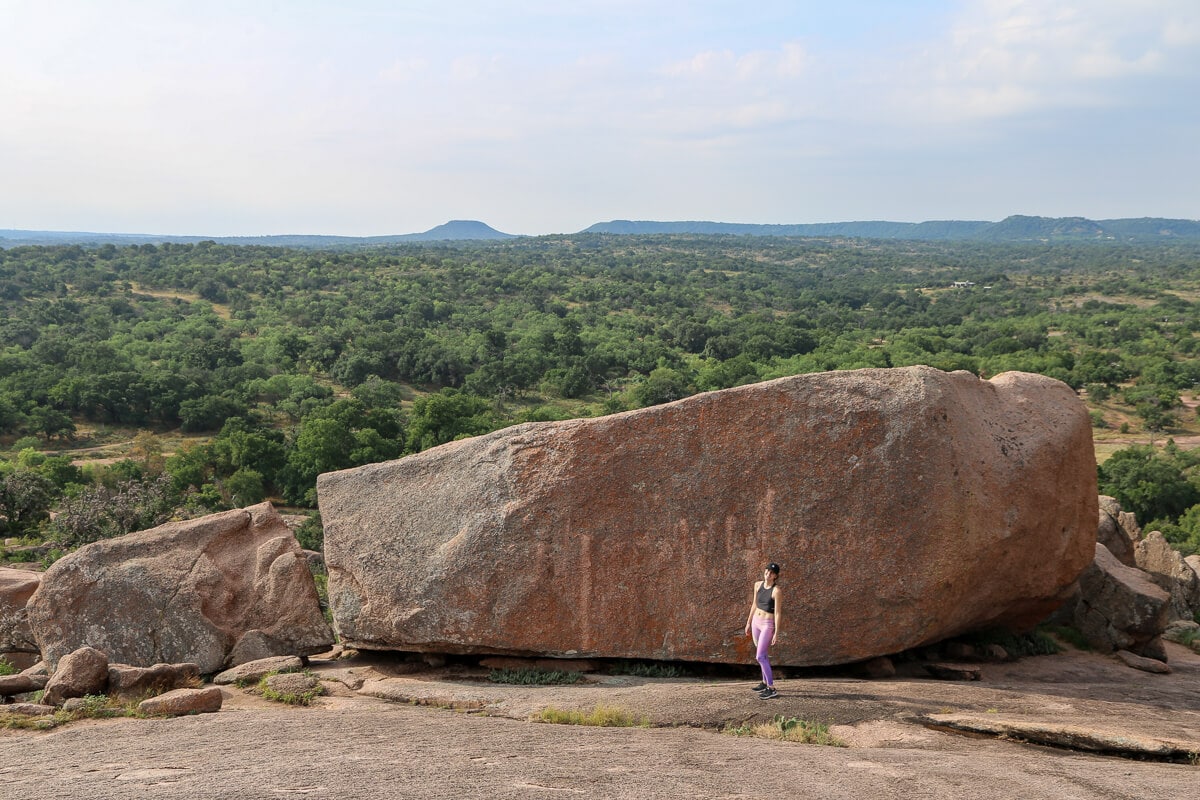 8. Climb Enchanted Rock
My husband and I recently spent the night in Fredericksburg and woke up extra-early for a morning climb up this large granite mountain.
"Climb" may be a stretch, it's actually a pretty easy walk up. It took us about 45 minutes to get to the top. 
And while it's not technically challenging (you're literally just walking uphill on a giant rock), we (ok, I) did run out of breath and need to take a few breaks. 
The views from the top of the endless hill country landscape make every puff of tired breath worth it. 
More outdoorsy than me? You can also camp in the park and check out the other hiking trails. I've never done it but I hear great things!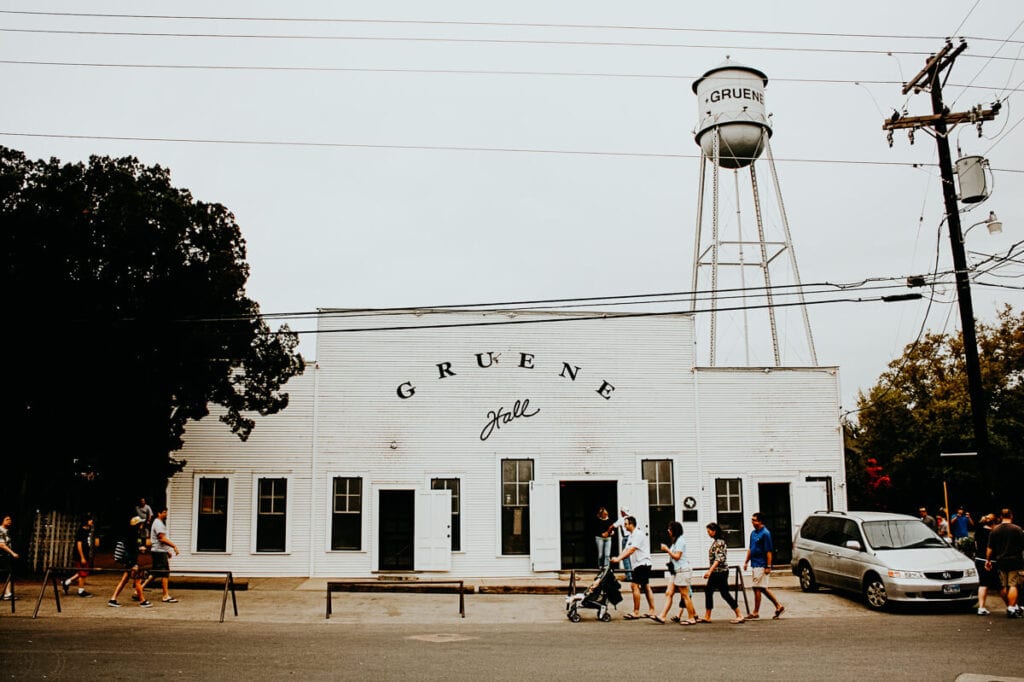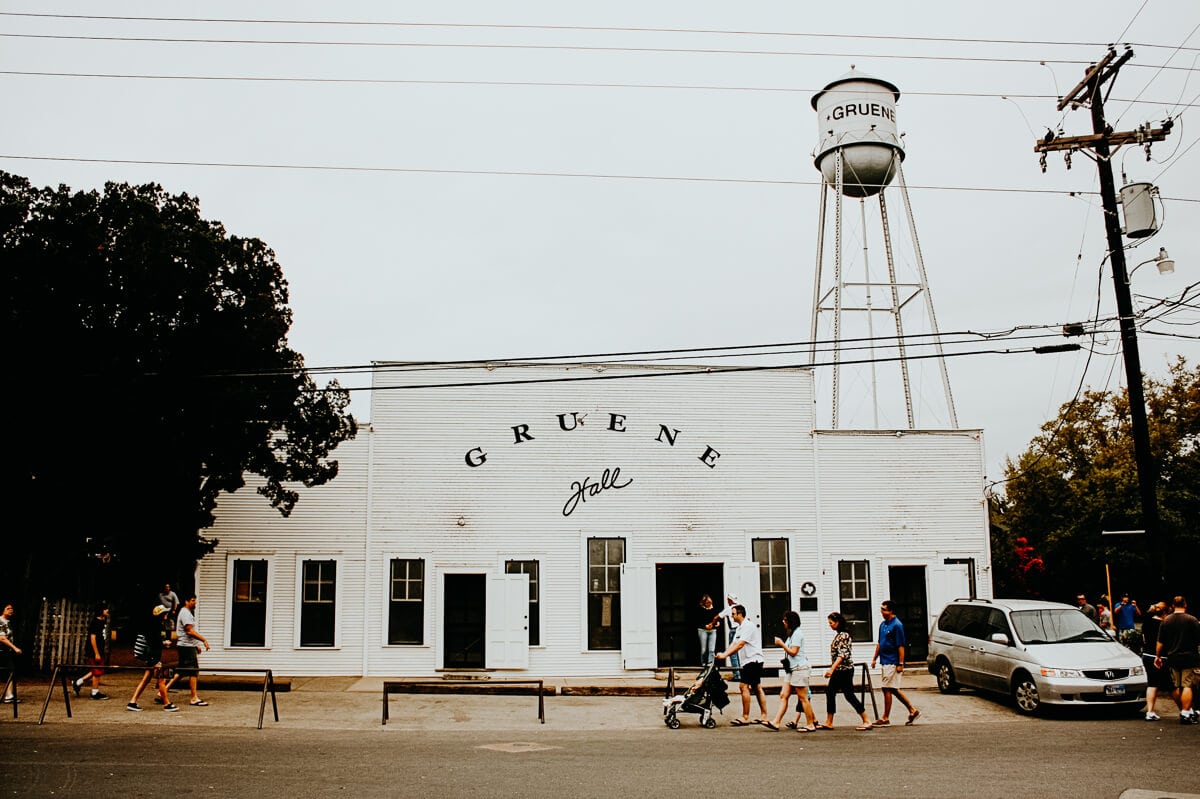 9. Go to a show at Gruene Hall
Gruene Hall was built in 1878 and claims to be the oldest continually run dance hall in the state. Nothing beats a live show at Gruene Hall, nothing. 
Come to Gruene hall to pay your respects to Texas music royalty.
Gruene Hall has hosted the greats, including Willie Nelson, Merle Haggard, King George Strait, Lyle Lovett, and many, many others.
If they're Texas music royalty, they have played here.  
Eat dinner before the show next door at the Gristmill, overlooking the Guadalupe River.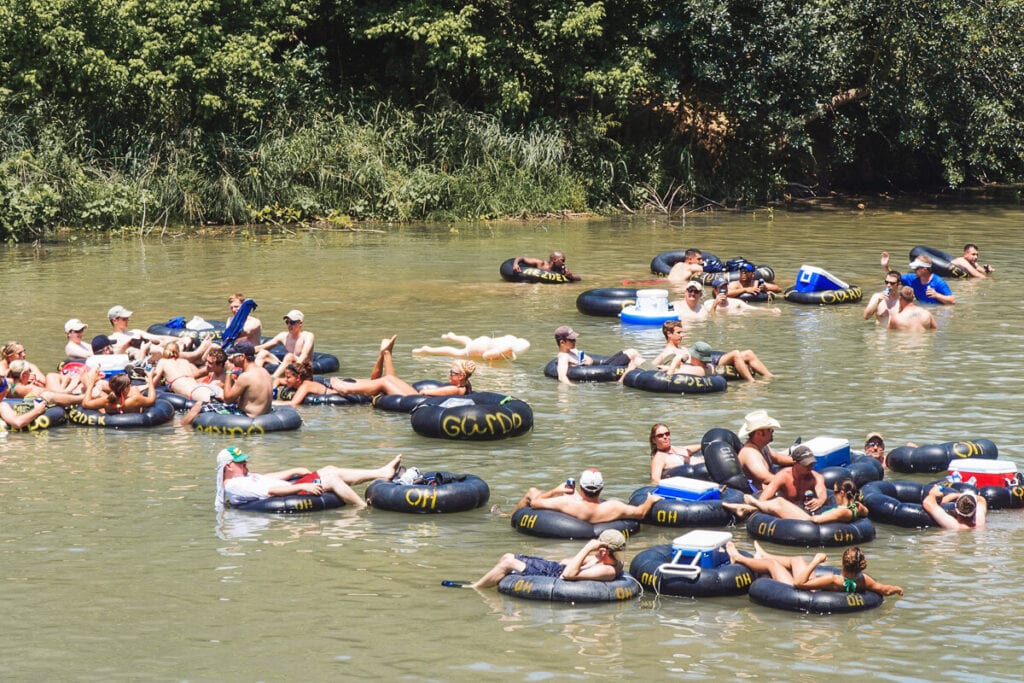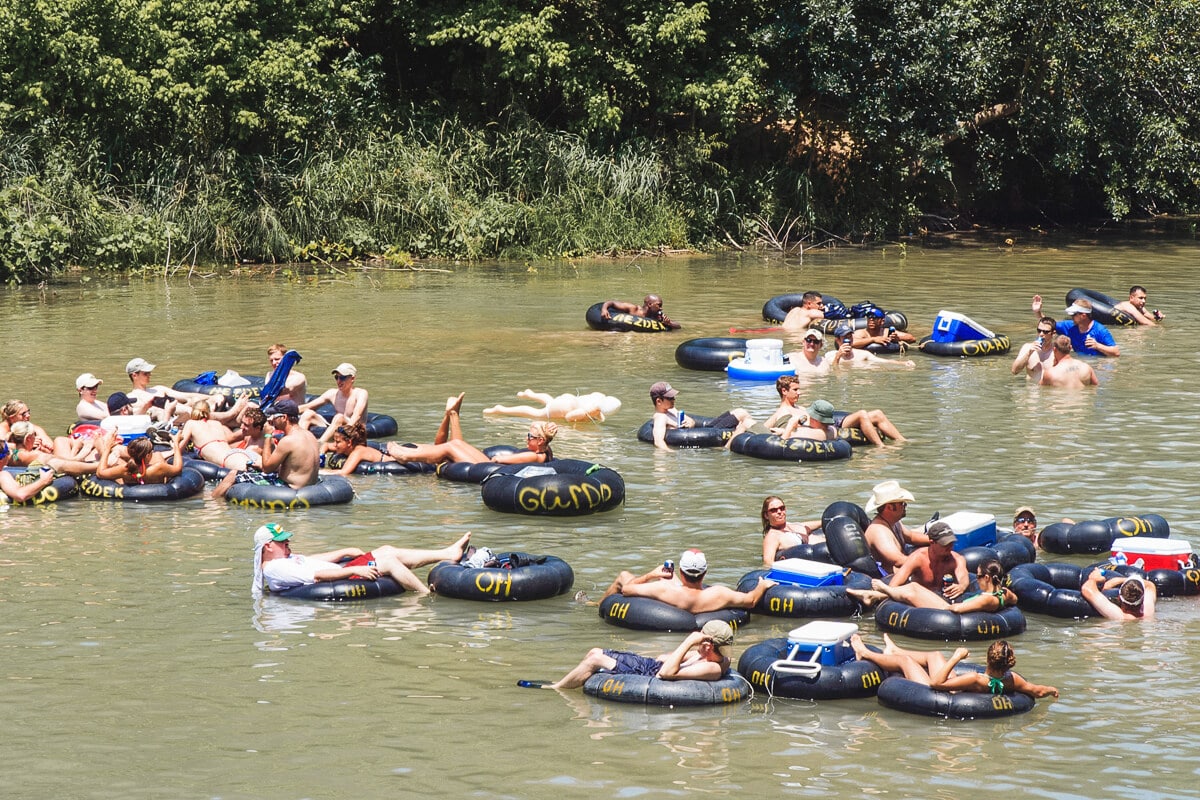 10. Float the River in New Braunfels
If you're visiting the Hill Country in summer, then you absolutely should, must, have to tube the river.
This is best enjoyed with large groups of friends and an (optional) tube for your ice cooler filled with beer.
Rent your tubes at the numerous rental sites in town and float slowly down the refreshingly freezing river. 
Once you reach the end, a trailer will pick you up and bring you back to where you started. Drop of your tube or hit the river for a second round! 
Every summer of my university years, you could find me in a tube, floating down the Guadalupe or the Comal Rivers in New Braunfels.
What better way to cool off on a scorching Texas summer day? 
11. Cool down at Schlitterbahn
Y'all, this water park is what every 7-year old's dreams are made of. Schlitterbahn in New Braunfels now has two sections, the old and the new. 
But the original section is where it's at, made up of tube shoots fed with river water, similar to tubing the river, but with slides, drop-offs, and curves to pump up the fun. 
Make a weekend out of it by spending the following day tubing the Guadalupe and going to a show at Gruene Hall! (This is an accurate description of my ideal summer weekend.)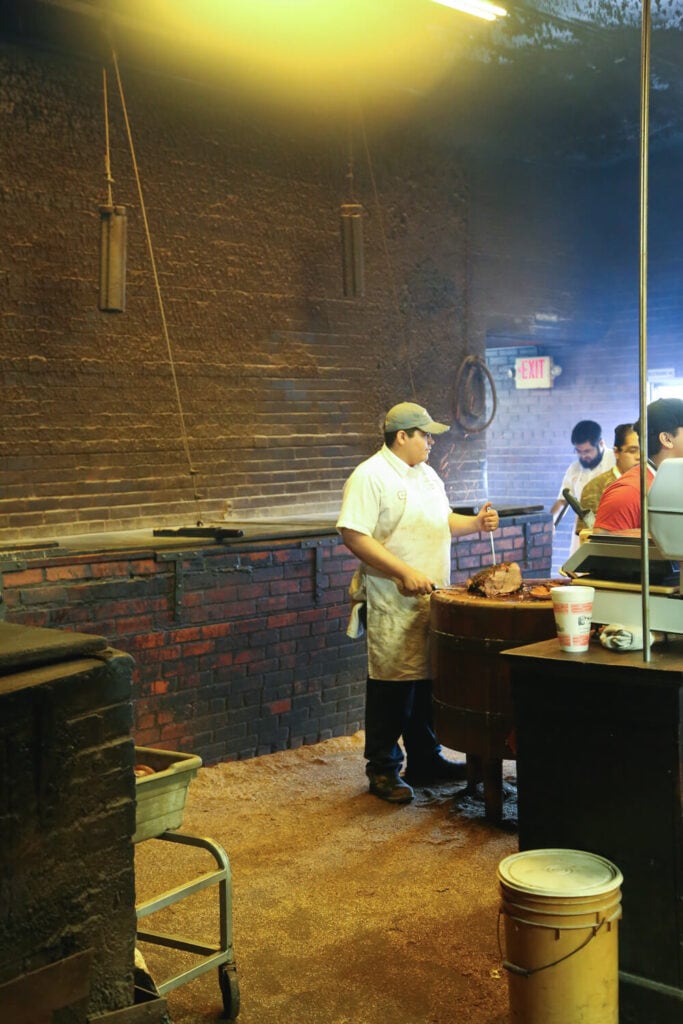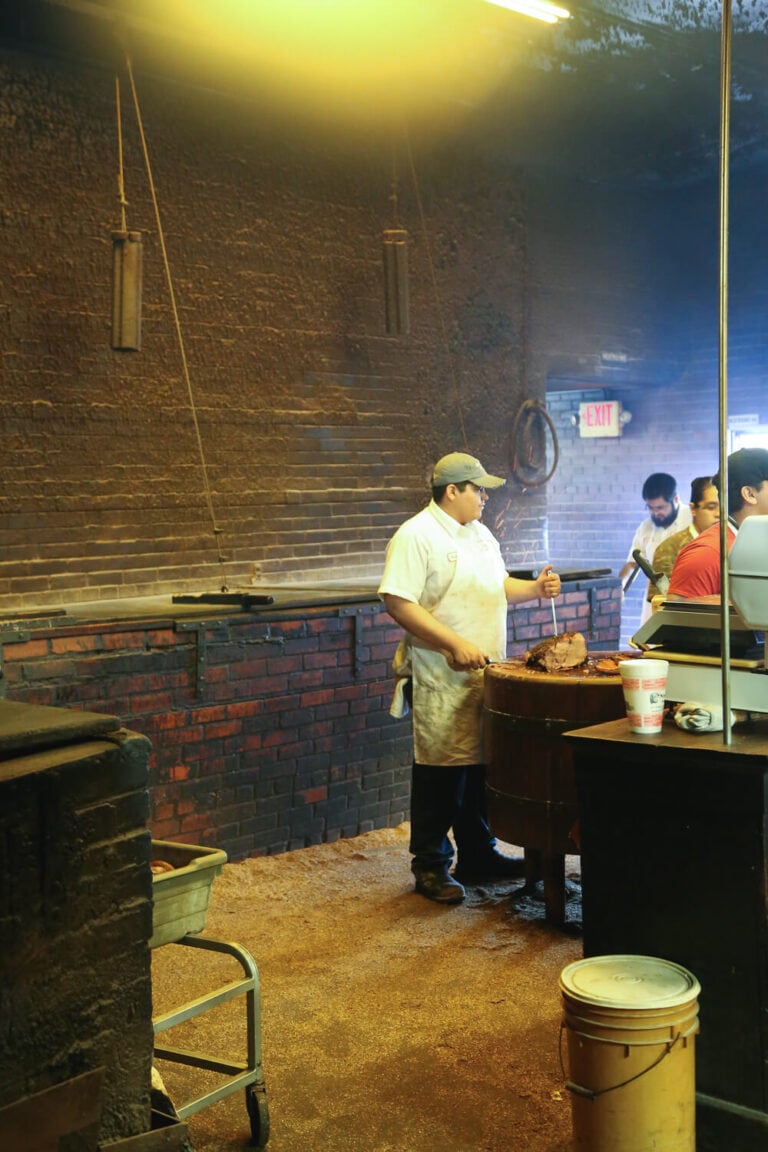 12. Go on a BBQ crawl in Lockhart
Lockhart BBQ is infamous. If you consider yourself a foodie then you have to dedicate a day to pigging out here. Skip breakfast and com hungry.
There are four famous BBQ joints in town. If you bring enough friends you can hit up all four by ordering a bit of everything and sharing.
Unfortunately, with only two of us, we were full after only two stops. Even though we only visited half, I can still confidently swear to you, I have never had better BBQ than in Lockhart.
Read about our experience eating the best BBQ in Lockhart here.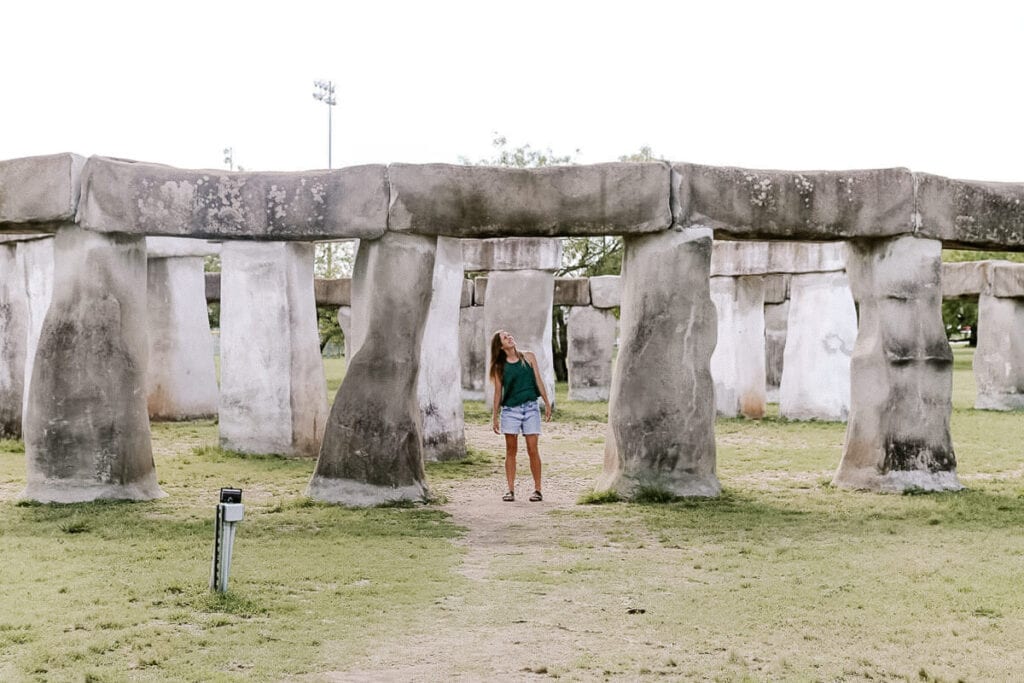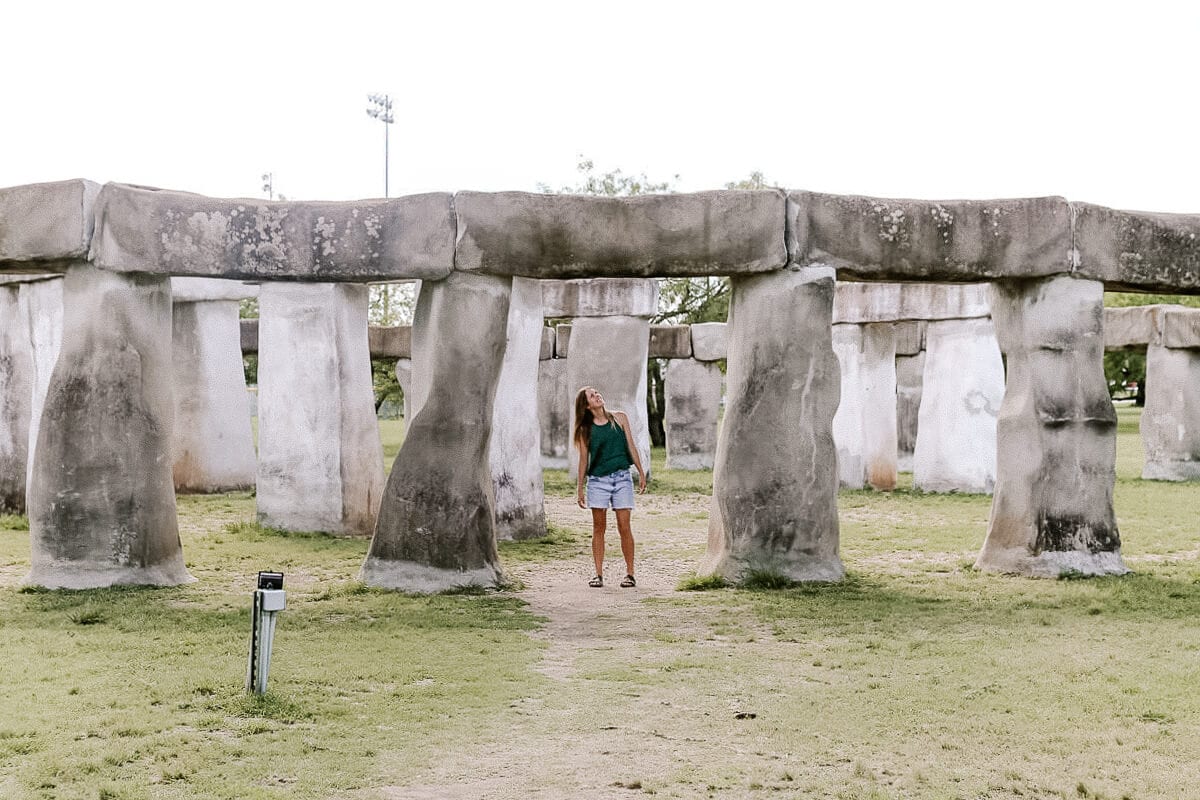 13. Go to Stonehenge in Ingram
When I found out there are replicas of Stonehenge and Easter Island heads in the middle of the Texas hill country, obviously, I had to go! It was too weird to miss.
Stonehenge II was built as an art project by Al Sheppard when his friend and neighbor, Doug Hill, gave him a large slab of limestone that was leftover from building his patio in 1989.
Standing the slab up like a column sparked an idea…
Sheppard financed the project and Hill built it. They created a replica of Stonehenge out of metal mesh and steel frameworks covered in plaster and graphite.
It stood proudly in Sheppard's pasture, and it wasn't long before a couple Easter Island heads were added to the display.
They were saved from destruction after his land was sold by the Hill Country Arts Foundation.
Today you can visit the statues as an open to the public art exhibit. It's free to visit so just pop by for the most random photo op ever.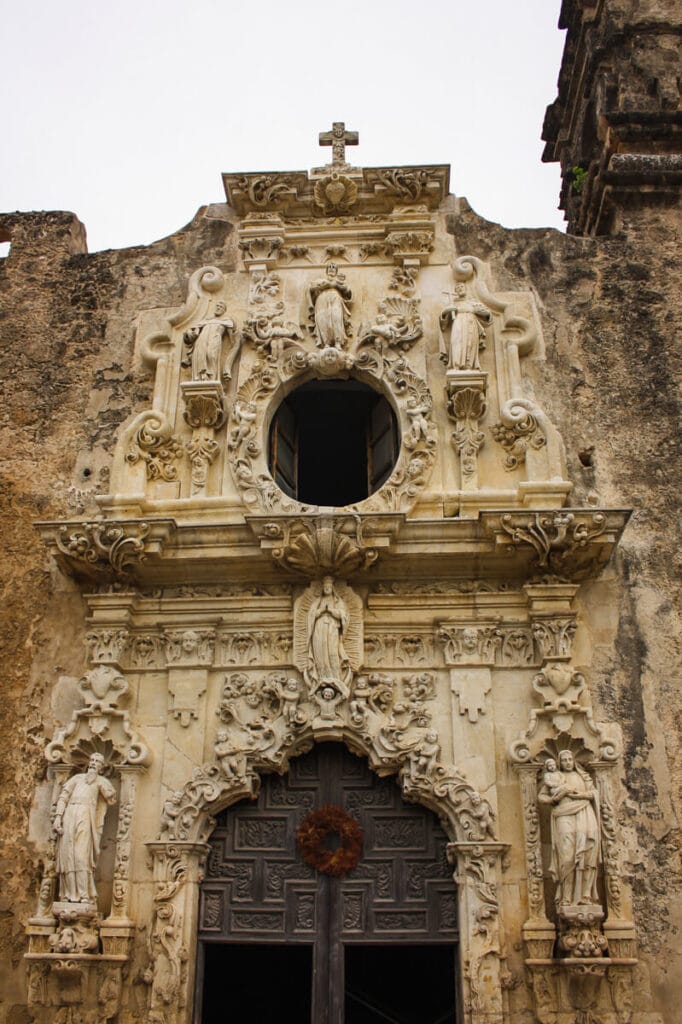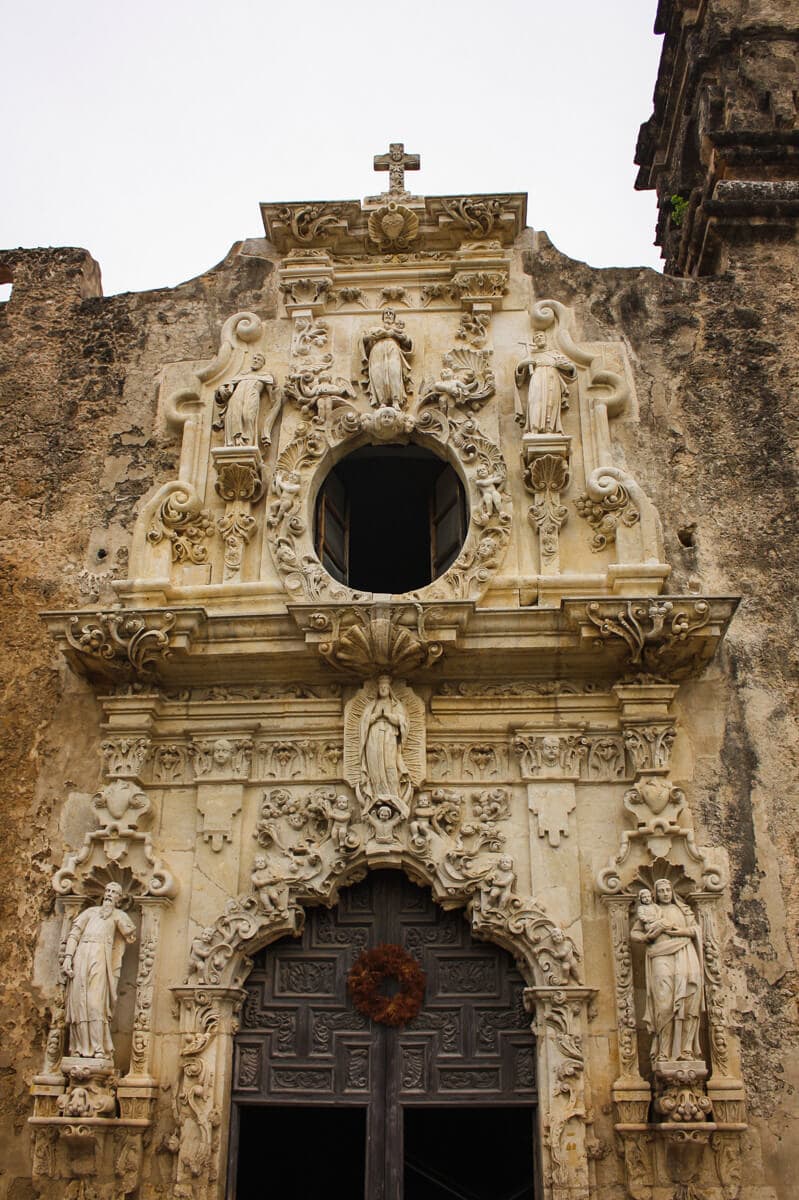 14. Visit the Missions in San Antonio
While the Alamo is the infamous and most iconic mission in San Antonio, it's not the only one worth visiting.
There are actually 5 missions in San Antonio and together they make up the only UNESCO Heritage Site in Texas.
San Jose and Mission Concepcion are two of my favorites, and I never tire of reading about the Alamo.
The four missions (exluding the Alamo which is downtown) make up San Antonio Missions National Historical Park.
Visit the official NPS site to see the routes to hike it, bike it, or drive to all the missions.
If you'd like to go on a guided tour, check out this highly rated tour of the missions.
The history is fascinating and there's no better way to experience it than with a knowledgeable guide.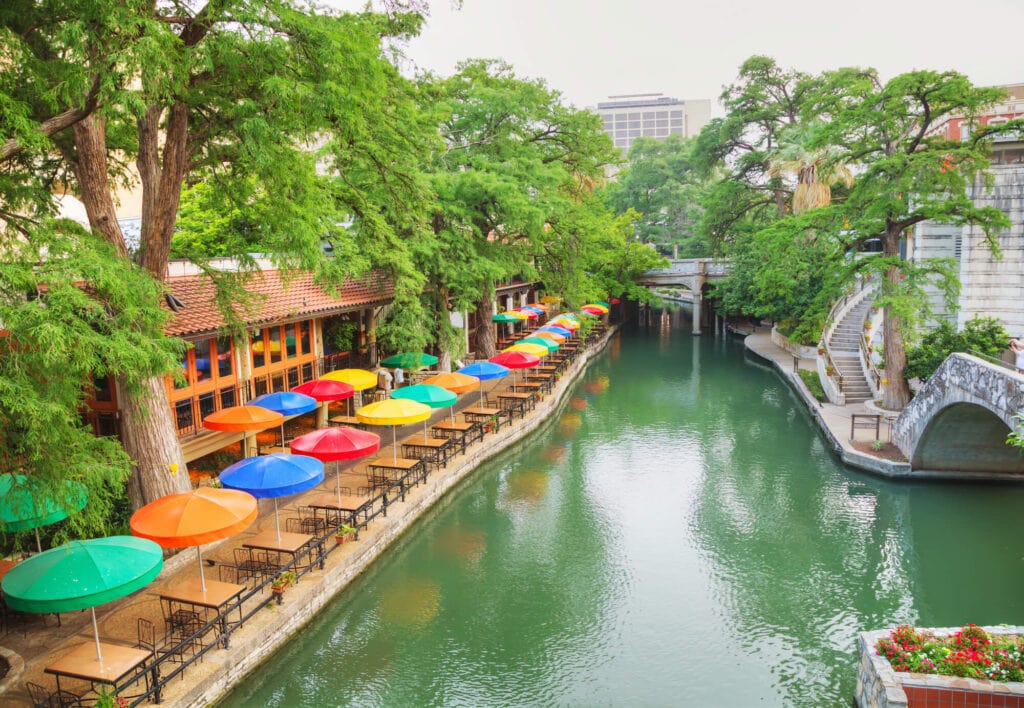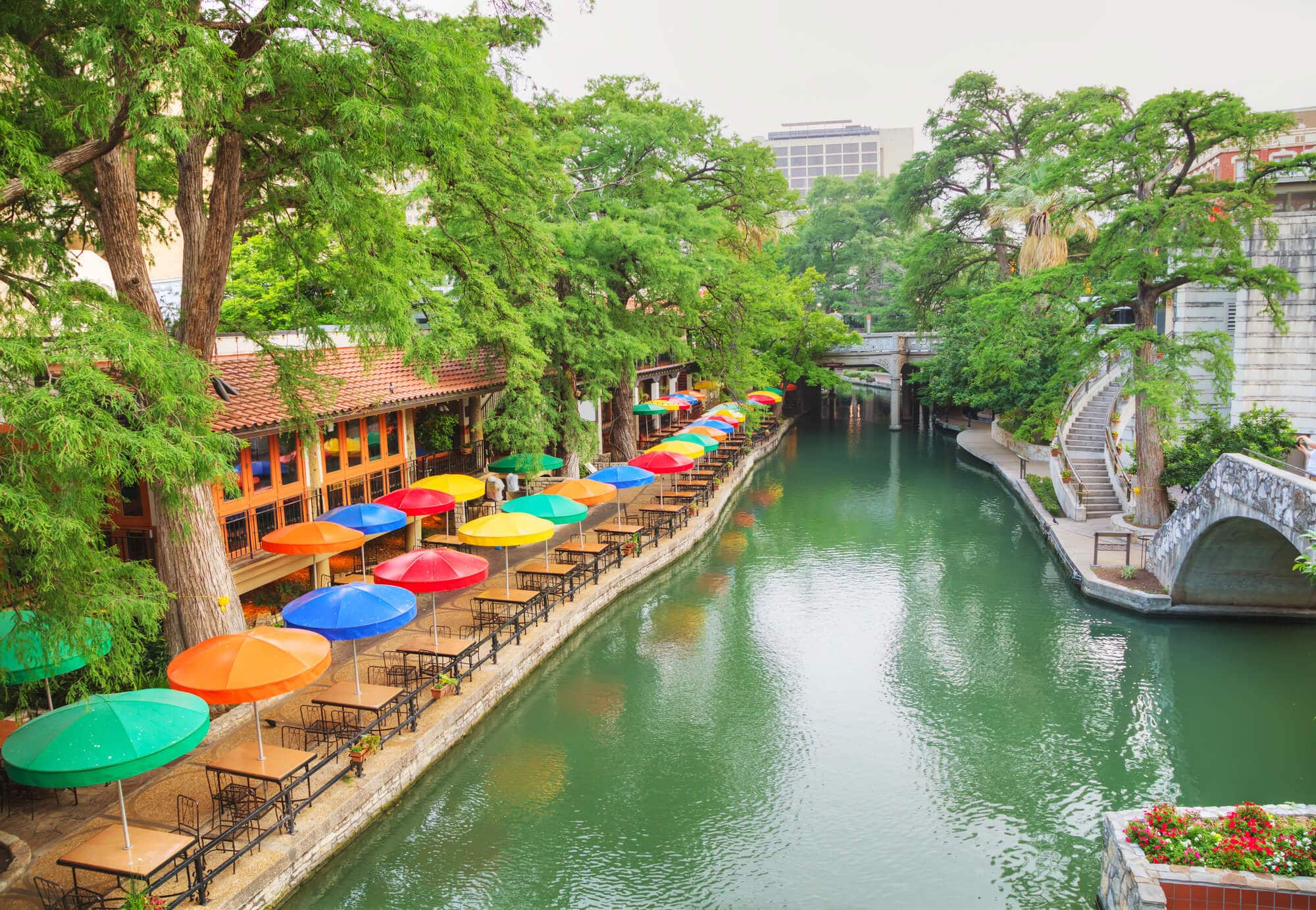 15. Have a Margarita on the River Walk
After you tour the missions, take a stroll San Antonio's beautiful River Walk and have a margarita (or two).
The Iron Cactus and Boudro's are two of my favorite places to eat in San Antonio, both make great margaritas, but I'm partial to the frozen prickly pear margarita at Boudro's.
Most of the Tex-Mex restaurants on the River Walk lean a bit more towards touristy than authentic but sitting by the river is so beautiful that we'll forgive them.
If you have more time, the Pearl District is a historic but new and hip neighborhood to explore!
San Antonio Accommodation: Stay The Night
You've made it to San Antonio, now stay a while! There is so much to see in this historic city. You'll need at least a few days to see it all.
There's no shortage of stunning, antique-filled and possibl7 haunted hotels in San Antonio. We stayed in The St. Anthony once and really enjoyed it. It was only minutes from the Riverwalk.
Another great option, just next door to the Alamo, is The Menger Hotel, built in 1859 right where the battle of the Alamo happened. It's filled with history (and maybe a ghost or two), make sure to have a drink in the bar!
A Weekend in the Texas Hill Country
As you can see, there is no shortage of places to go in Texas Hill Country.
Any weekend road trip here will be exciting, however you decide to spend it.
If you have time for a day trip go wine tasting in Fredericksburg, for BBQ at the Salt Lick or for a dip in the river!
What's your favorite Hill Country activity? Let me know in the comments!
Things to do in The Texas Hill Country Road Trip Map
You May Also Like:
Pin It For Later