My friend and I showed up promptly at 7:30.
We were welcomed with a smile and shown to our seats at a large family style table in the upstairs dining room.
Fellow diners trickled in and we quickly got to know each other over wine and ice breakers.
The Argentine Experience has been one of the most popular dining experiences in Buenos Aires for some time now and recently I was able to see for myself why.
Wondering if you want to reserve a seat at the table for yourself?
This review will help you decide!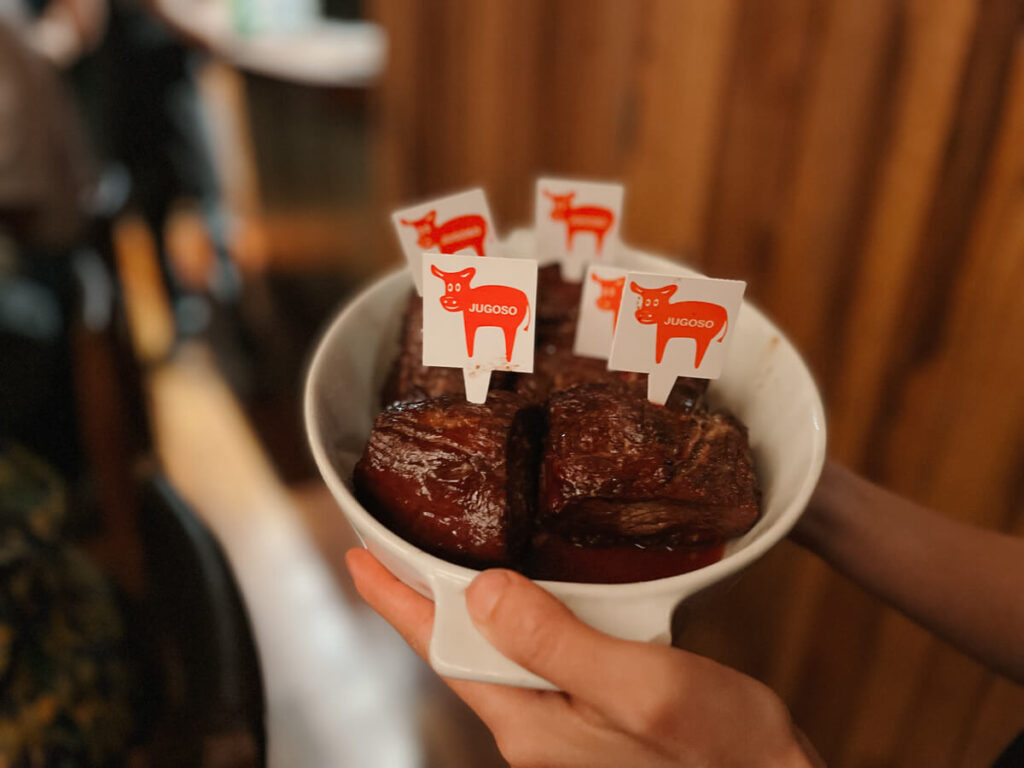 QUICK NOTE: This post contains affiliate links and Sol Salute may receive a commission for purchases made through these links, at no extra cost to you.
The Argentine Experience: A Review
The Argentine Experience is exactly that, an experience.
You'll have dinner, you'll learn about Argentine culture, how to make empanadas and alfajores, and you'll get to know fellow diners.
It's a full night and the three hours we were there flew by.
When we sat down we were brought a welcome cocktail and instructed to guess the ingredients.
The name and deep red color gave away the main ingredient but we all struggled with the remaining four as we got to know each other.
The servers were full of personality, keeping us entertained as they explained the dishes coming our way and teaching us about colorful, fun sides to Argentine life.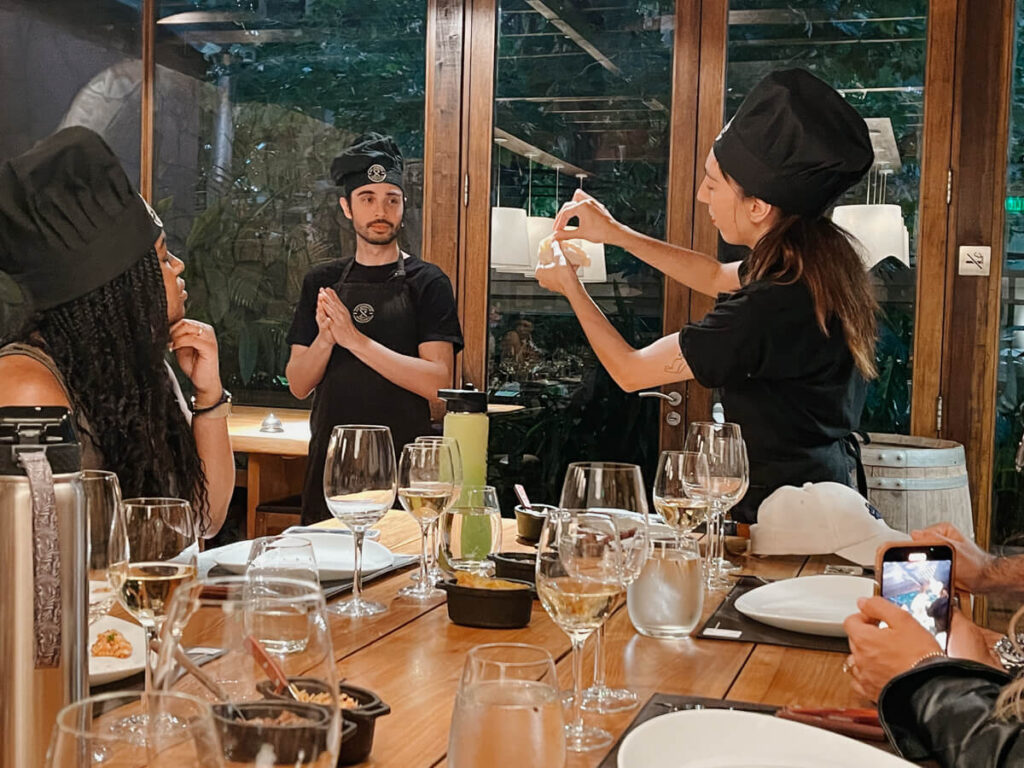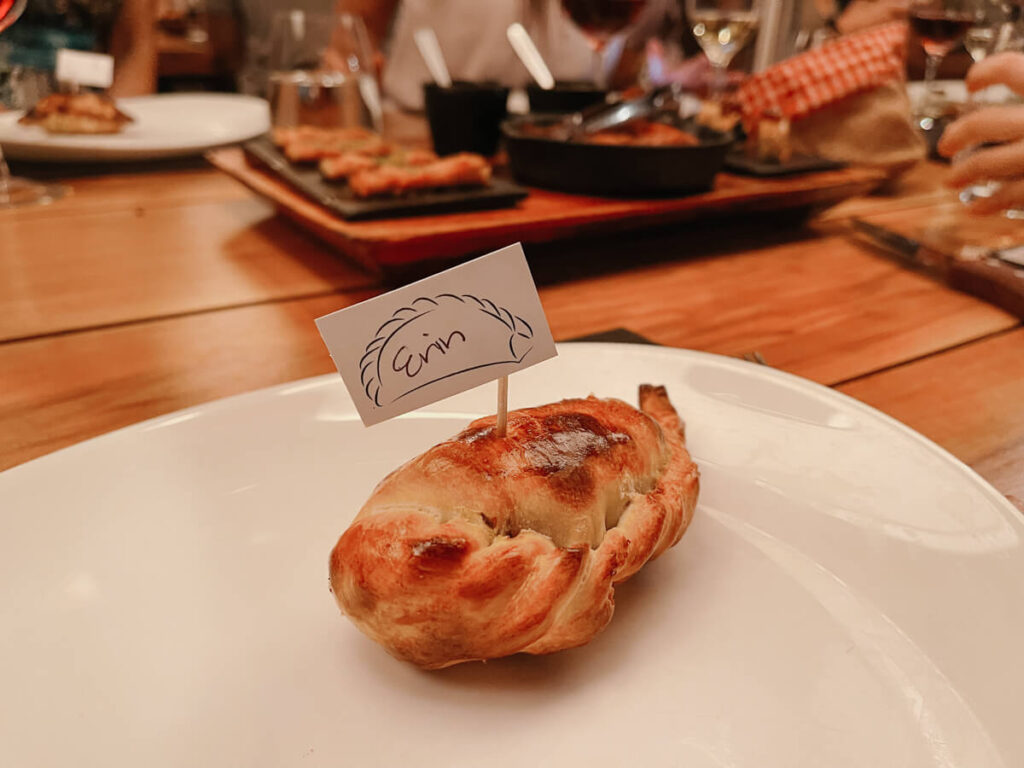 What's on the menu
The coursed meal is a version of the traditional Argentine asado.
To kick off the night we put on our own chef's hats and learn a valuable skill: how to close empanadas.
We practice on our own first course.
Then we snack on a platter of chorizo, blood sausage, and grilled provoleta cheese and sip on chardonnay.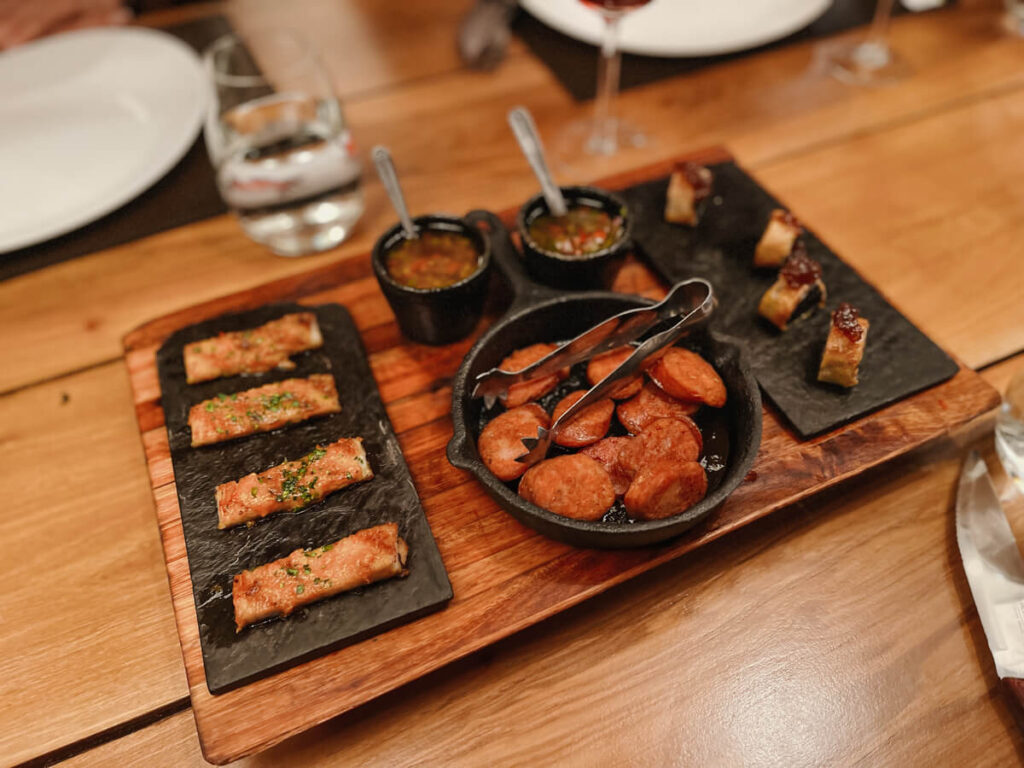 Tenderloin is the main course with a selection of salads followed by a three coursed dessert.
Because Argentines never skimp when it comes to sweets.
Wine is free flowing and the night ends with a lesson and tasting of yerba mate (just enough caffeine to help ward off the effects of the wine, not too much to keep you up all night).
There were games and stories along the way that I won't give away here and ruin the surprise.
One of my favorite aspects of Argentine culture are the long drawn out meals with friends and family.
Conversation always dominates the meals with wine glasses being constantly topped off (two things that also happened for us at the Argentine Experience).
The juicy tenderloin was fantastic, but the overall dinner party feel of the night was what made it special.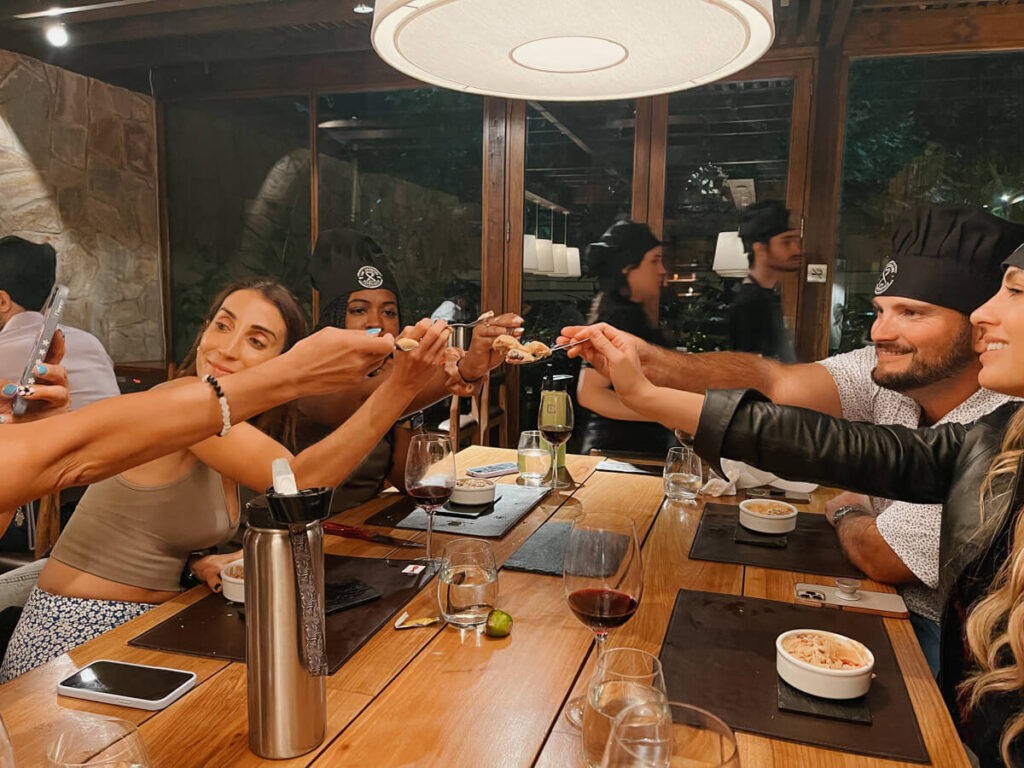 Should you book the Argentine Experience?
My friend and I both really enjoyed our night at the Argentine Experience and I highly recommend it.
It's more than just a great meal.
It's a very social event and by the end of the night our whole table was like a big group of friends.
With two tiny kids at home with internal 6 a.m. alarm clocks I called it a night after dessert, but everyone else was on their way to a bar around the corner to keep the party going.
If you're a solo traveler and want to meet fellow travelers, this is the perfect option. Or maybe you're with friends or as a couple want to meet more people.
Don't second guess it, go ahead and book your Argentine Experience.
RESERVE THE ARGENTINE EXPERIENCE | Thanks to The Argentine Experience for inviting me to try this unique Buenos Aires food experience. As always, all opinions are 100% my own. Click here to reserve your asado.
Read More about Eating in Buenos Aires:
Argentina Travel Resources