Updated April 4, 2022
One of the new hassles of travel is getting your PCR prior to travel and getting it promptly.
With most countries requiring a negative test within 72 hours of boarding your flight, we now must scramble for the swab.
Luckily for us, the medical system here in Argentina is very modern, efficient (mostly!), and easy to navigate.
This article is a list of the best labs and clinics that offer easy, quick, and affordable PCR tests in Buenos Aires.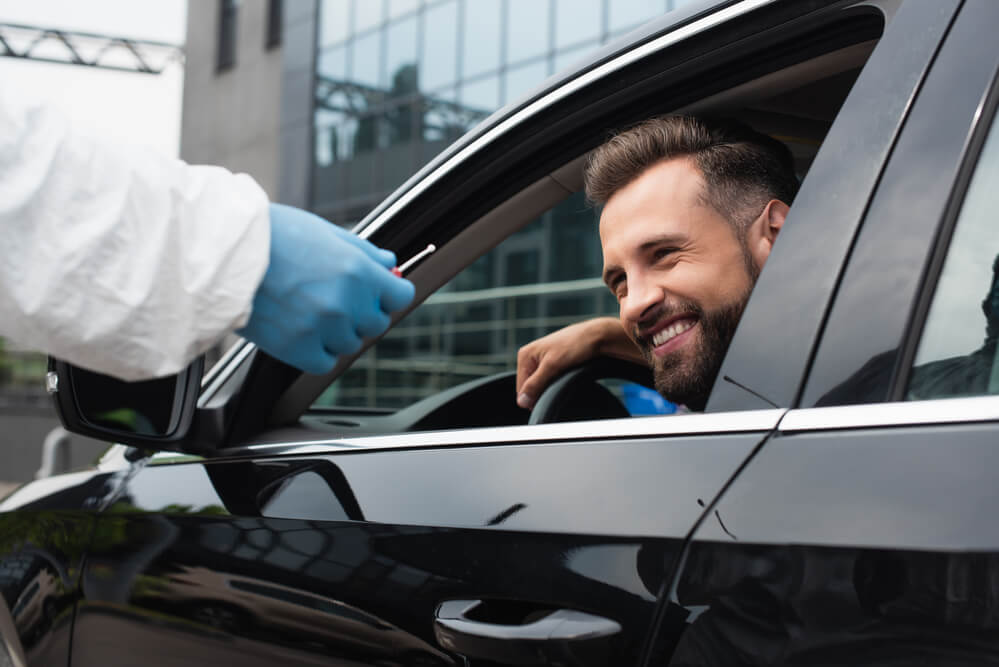 QUICK NOTE: This post contains affiliate links and Sol Salute may receive a commission for purchases made through these links, at no extra cost to you.
PCR Tests in Buenos Aires
Most labs charge from $6,500-$8,000 pesos per test.
Always confirm the turn-around time before you commit to a lab and confirm the time frame you need the test taken for your destination (typically 72 hours of your flight home).
Plan in advance as some of these labs require appointments at least 24 hours in advance.
Bring your passport, just in case. When I did mine it wasn't required but one lab on this list requests it. It's always better to have too much documentation than not enough.
Argentina Entry Requirements & Insurance
Click here for current entry requirement for Argentina.
One of the main requirements to enter Argentina as a tourist in 2022 is health insurance that includes COVID coverage. If you're reading this article before traveling, do not skip this step.
If you're confused on where to get a good but affordable plan, I recommend Safety Wing. For under $50 for a month's coverage it includes COVID costs like doctor visits, PCRs, and a portion of daily quarantine expenses (which a huge, huge help!).
Note: This insurance does not cover PCRs for travel requirements, only medically necessary testing.
Rapid PCR in Ezeiza/Aeroparque
CentraLab
Hisotest
Diagnóstico Maipú
IMAT
Centro Rossi
More Buenos Aires Logistical Tips
Argentina Travel Resources
TRAVEL INSURANCE | While it's always been a good idea to travel insured, it is currently an entry requirement for Argentina. As of Jan 29, 2022, it is a requirement to provide proof of travel insurance that covers COVID with coverage for quarantine and hospital stays. SafetyWing is an affordable plan that meets the requirements of their digital nomad plan (great for tourists as well).
PHONE PLAN | These days, traveling with data is essential. Especially in Argentina where everything is managed on Instagram and WhatsApp. Purchasing a local SIM card can be tricky without a local ID, I recommend this E-SIM card, which has unlimited data. It's hassle-free and affordable. If you have an older phone that doesn't support E-SIM, check out DrimSim for a physical sim card alternative.
ACCOMMODATION IN ARGENTINA | booking.com is the most common hotel site used in Argentina and it's where you'll find the most options.
RENTAL CARS | I love to travel Argentina via road trip, check out RentalCars.com for the best rates for rental cars here.
VPN | If you'll be using a public WiFi connection and want to secure your data, I highly recommend using a VPN, I personally use and have had a good experience with ExpressVPN. I also use it to access Hulu and American Netflix from Argentina.
FLIGHTS | Always check Google Flights and Skyscanner for flights to and within Argentina. Aerolineas Argentina is the local airline with the most routes. FlyBondi and Jetsmart are two budget airlines with dirt-cheap prices (but expect to pay for every add-on like luggage)z
NEED HELP PLANNING? | I offer one-on-one travel consultations to help you plan your trip to Argentina. Pick my brain to get a local's insight. Click here for more information.