One of the new hassles of travel is sometimes needing a PCR prior to travel and getting it promptly.
Luckily, most countries no longer require a negative PCR for travel purposes, but perhaps your destination still does or, worse, you're feeling ill and want to know if it's COVID.
In Buenos Aires, you may need a PCR for a cruise or onward travel into Bolivia or Chile.
Worry not, there are a lot of labs in the city offering PCR and antigen tests, in lab or in your home/hotel.
This article is a list of the best labs and clinics that offer easy, quick, and affordable PCR tests in Buenos Aires.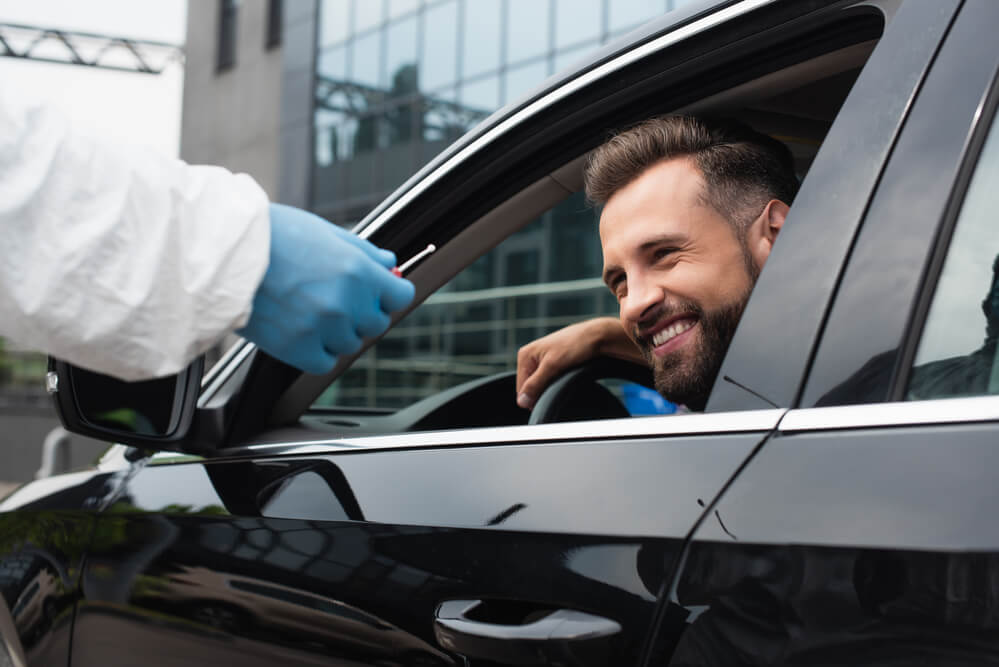 QUICK NOTE: This post contains affiliate links and Sol Salute may receive a commission for purchases made through these links, at no extra cost to you.
PCR Tests in Buenos Aires
Most labs charge from $7,800-$9,200 pesos per test.
I list a lot of labs here but if it were me, I'd use CentraLab or Hisotest.
They have the easiest to manage reservation systems.
Plan in advance as some of these labs require appointments at least 24 hours in advance.
Bring your passport, just in case.
When I did mine it wasn't required but one lab on this list requests it.
It's always better to have too much documentation than not enough.
Argentina Entry Requirements & Insurance
Currently, there are really no special requirements to enter Argentina re:COVID.
The sworn affidavit (declacarion jurada) is no longer required and you do not need to be vaccinated or provide a negative test.
As of August 26, 2022 it is not longer a requirement to have travel insurance that includes COVID coverage to enter the country. HOWEVER, it still is and always has been a good idea to travel insured.
It protects you in so many cases, like lost luggage and trip cancellations, medical emergencies and evacuations. It's very affordable with the potential to save you thousands in the case of an emergency. I recommend SafetyWing.
Rapid PCR in Ezeiza/Aeroparque
Previously, there was a lab set up just outside of both airports performing rapid antigen and PCR tests for travelers flying out that day. Now that countries are no longer requiring a test for entry, the labs are no longer operating in the airport.
CentraLab
Cost: $7,500, Antigen $4,000
Results available within 24 hours in English or Spanish
If it's for travel bring your travel document (passport)
Multiple convenient locations throughout the city including Belgrano, Palermo, Villa Crespo, Recoleta, and Retiro
Appointment required, easy to do online here.
I used Centralab for antigen tests for our last trip to the US and my sister-in-law used them for a PCR. We both had good experiences with prompt turnaround time. Results were in English & Spanish.
Hisotest
Cost: $9,500 for Test rt-PCR Express (same day results) and $5,500 for an express antigen test (results within 2 hours)
They advertise their tests are suitable for cruises and onward travel
At home business model, they will come to your home (Airbnb, hotel) to conduct the test
Appointments required at least 24 hours in advance
Check website to make appoint and compare test options
Diagnóstico Maipú
Cost: $9,000
Discount of $8,100 as a final price for families of 4 or more and for Buquebus clients (Uruguay ferry)
Appointments required
Same day results, tests conducted in the morning
PCR available at four locations in Vicente López, San Isidro, Cabildo y Pilar.
The Cabildo location in Belgrano is the most convenient location if you're in the city, the others are in the northern suburbs.
Visit this website for complete and most up-to-date information and the time table for when to expect your results
IMAT
Location downtown at Viamonte 1742
Results in 24 hours
Appointment required, check website here, make it online filling out the form or contacting their Turnos number on WhatsApp (+5491169041035)
Centro Rossi
Cost: $7,800 pesos
Rossi has many locations but conduct rt-PCR tests at their Abasto (Sánchez de Loria 117 – CABA) and San Isidro (Dardo Rocha 3032 – San Isidro) locations
Appointment required, fill out form online here
Results in 24 hours, 2 hours for Antigen
More Buenos Aires Logistical Tips
Argentina Travel Resources