So your friend is moving abroad and leaving you behind, and you want to give them a little something to remember you by.
First off, I'd like to congratulate you on being such a supportive friend or relative.
Second, I'm here to help.
I think all gifts for expats should be a mix of practical and something the receiver wouldn't buy for themselves.
Lucky for you, this is very easy to accomplish when shopping these gift ideas for expats living abroad.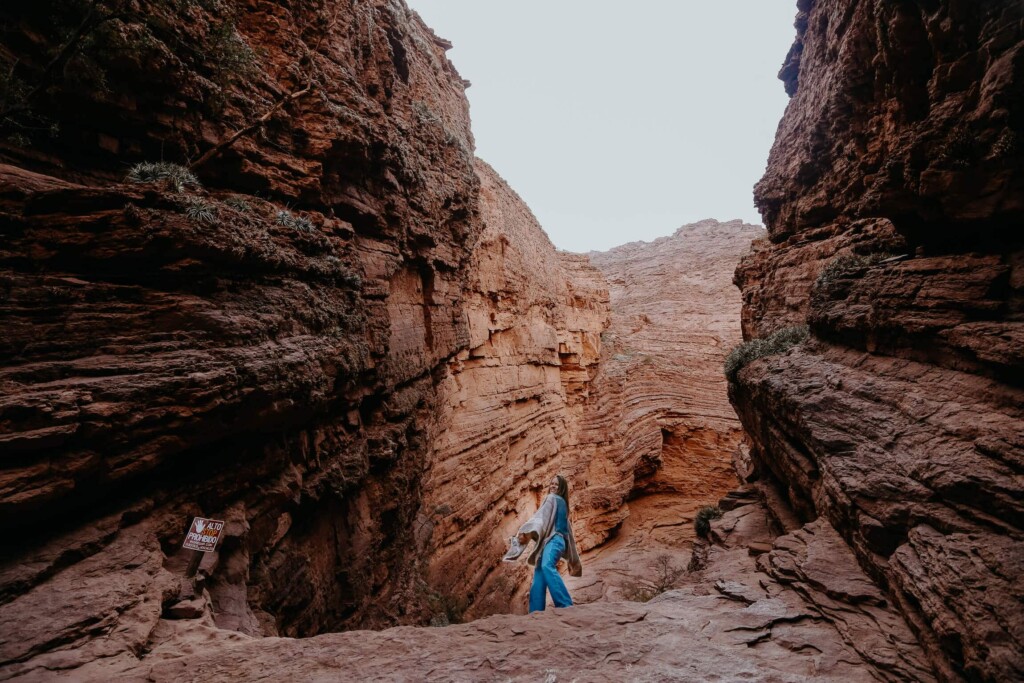 QUICK NOTE: This post contains affiliate links and Sol Salute may receive a commission for purchases made through these links, at no extra cost to you.
Gifts Ideas for Expats Living Abroad
Moving abroad is stressful.
You need a lot and costs quickly add up and most of the time you can't get everything you really need.
Help your loved one out with any of the items on this list of gifts ideas for expats and you'll have a friend for life (and they'll also be more likely to remember you when shopping for souvenir gifts on all their awesome travels!).
Practical Travel Gifts For Expats
One year, a week before moving abroad, a co-worker gifted me a crock pot.
As useful as a crock pot is, I didn't exactly have room in my suitcase for a huge kitchen appliance.
You can never go wrong with practical gifts and your friend or relative will think of you every time they use it.
Here are some practical moving abroad gifts to choose from, things that will actually fit into that suitcase.
A Unique Luggage Tag
It may not sound very exciting but there's no reason to re-invent the wheel.
Everyone needs a good, trusty colorful luggage tag to make their bag stand out among the sea of black luggage on the carousel.
And it matters, last year in Patagonia an older couple drove off with my red suitcase instead of their red suitcase. My luggage tag broke that trip and I had nothing on it to make it stand out!
They did immediately bring it back but we were stuck at the airport waiting for them for a whole hour. Colorful luggage tags matter, ya'll!
I like this one because it's colorful enough while still being classy with a variety of colors to choose from.
It hides the address from direct view for privacy while leaving the name easily visible for quick confirmation as your suitcase flies by on the luggage carousel.
The Perfect Travel Wallet
I know everyone loves stylish tiny passport cases but I find them to be completely impractical.
I want a full-on travel wallet like this where I can store things with my passport, like cards I only need for travel (international driver's license, global entry, etc.) and travel documents.
I got this wallet a few years back on a whim and it's still going strong.
At less than $15 I had very low expectations but was surprised at how nice it actually is and I still use it today.
The quality is excellent and it holds a lot. All of my cards, my passport, my phone and my tickets all fit.
An iPhone Plus (without the case) even fits in one pocket, with the case, I just leave the phone on top of the middle bit and fold it closed over it.
I have a few different travel wallets and luxury passport holders but this is now my go-to one for travel.
A Flytographer Photoshoot
Does your friend love Instagram or are they moving somewhere particularly beautiful?
Then gift them a Flytographer gift card for a professional photoshoot anywhere in the world!
I use Flytographer here in Buenos Aires and get amazing shots (of myself for my blog or family portraits with my husband and kids). You can my full review of my Flytographer experience here.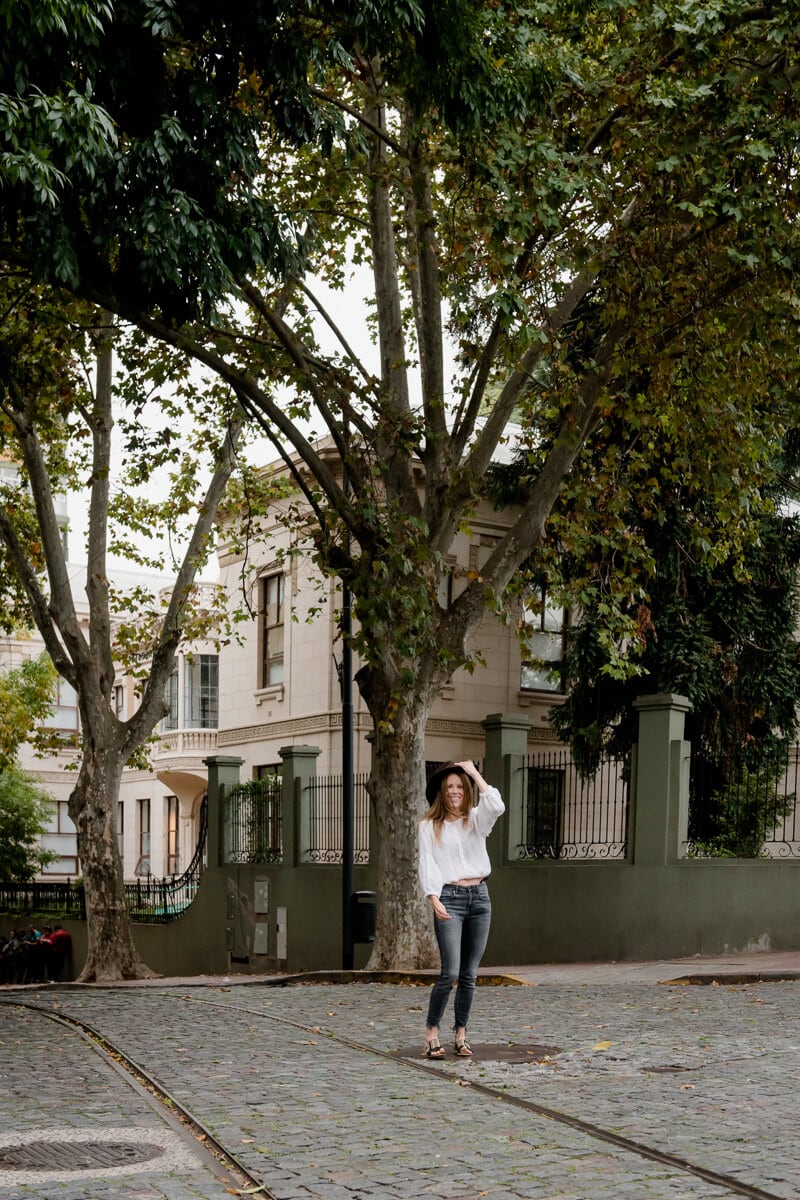 It's great getting professional shots because you KNOW how it goes when you hand a fellow tourist your camera.
They either zoom in too close to your face, missing the beautiful location entirely or they manage to make you look like you have four chins.
Hire a professional to capture your friend's memories and they'll thank you forever.
A Wine Tasting, Coffee, or Hiking Journal
It feels like everyone these days is either really into wine or really into coffee.
I'm the former and will travel anywhere for wine.
Give your fellow wino friend this wine tasting journal or your caffeine addict friend this coffee journal to keep up with all of their sips abroad.
The same company also has journals to track new countries visited or to keep track of new states visited.
Aside from the wine journal (which I so badly want), I also want to add their hikes journal to my travel gear.
It's such a great way to keep track of all your hikes and is much more fun than typing numbers into an app, if your friend is outdoors a lot this is one of the best gifts for hikers.
A Powerful Battery Bank
Everyone needs portable chargers when traveling because being tethered to the outlets in airports is beyond frustrating.
Get your friend a travel gift that they'll need by getting a powerful battery bank.
Anker is my favorite brand for all things tiny gadgets.
This Anker portable charger will add 123 hours of battery life to your phone or tablet.
123 priceless hours when on a bus or stranded in the middle of nowhere!
A Scratch Off Travel Map
Everyone wants to keep track of their travels. Give your Expat friend a gift to keep track of their adventures with this world map.
They can decorate their new home and humble brag about their travels all in one!
Portable Bluetooth Speaker
Portable speakers are great gifts because they're the perfect combination of cool and useful.
This tiny JBL speaker is waterproof and comes with a clip so your friend hang it from the wall or their travel backpack on the go.
It comes in a ton of cool colorways to choose from.
Phone speakers don't have any power so bringing a tiny bluetooth speaker can make all the difference.
They're surprisingly powerful so your friend can bring her favorite music or podcasts with them on all of their travels.
A Travel Umbrella
This may sound boring but it's so useful!
I never think to pack an umbrella when I travel or move abroad. Nearly every umbrella I have ever owned was a gift from my mother.
And nothing is worse than getting caught in a storm in a new city completely unprepared.
Ok, there may exist worse things but I hate getting wet. It makes me fussy and ruins my travel day.
Be like my mother and gift your loved one this tiny travel umbrella.
I bet they didn't even think to pack one so it'll be well received when they get caught in that unexpected storm!
Random But Totally Wanted Expat Gifts
You'd be surprised what expat gifts will make your friend squeal from excitement (for me it's goldfish crackers or Valentina hot sauce).
It's likely something tiny and insignificant (to you, huge to them) that they miss. Medicine and snacks reign high on that list. Here's a few ideas:
Their favorite over the counter painkiller. I always bring Extra Strength Tylenol so I don't have to ask a pharmacist for something similar and justify why I need it.
Same goes for Benadryl, Nyquil, and this bug bite itch reliever (it's a life saver).
What I'm saying is make your friend a first aid kit! Yes, medication exists everywhere but getting it can be a hassle or intimidating with language barriers.
SNACK CARE PACKAGE | Snacks are life and missing your favorite snack is hard (I'd do anything for Goldfish Crackers). Make your own care package out of your friends favorites or order a pre-made care package like this.
AMAZON GIFT CARD | If your loved one lives in a country that has Amazon (I say bitterly because I do NOT have it here in Argentina), then get them an Amazon Gift Card to their local Amazon (like amazon.mx for example). They can get what they need without any hassle.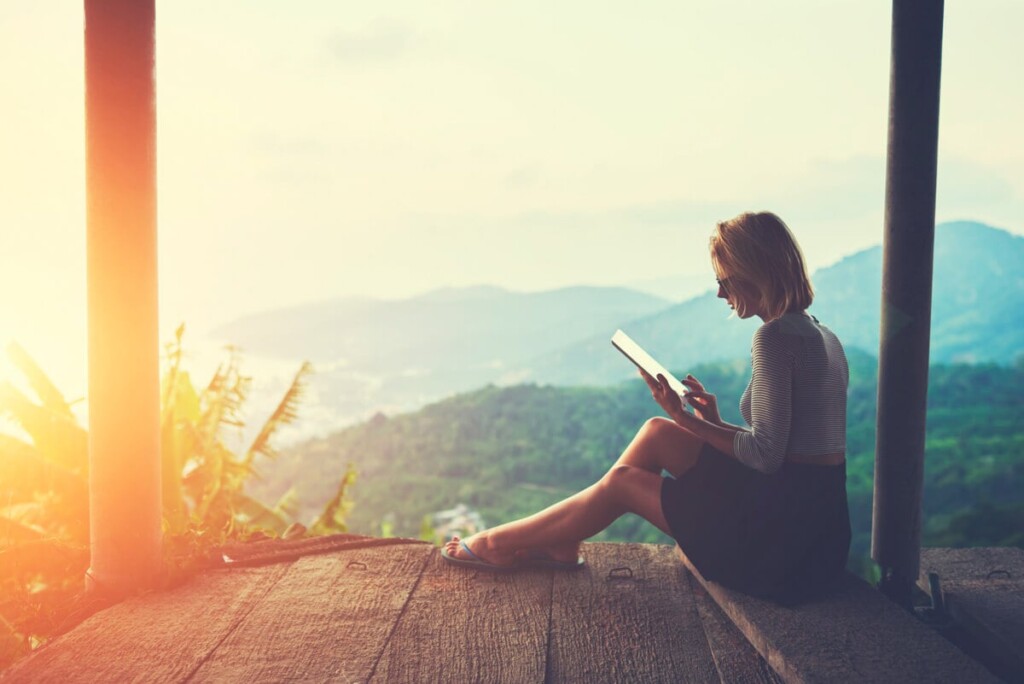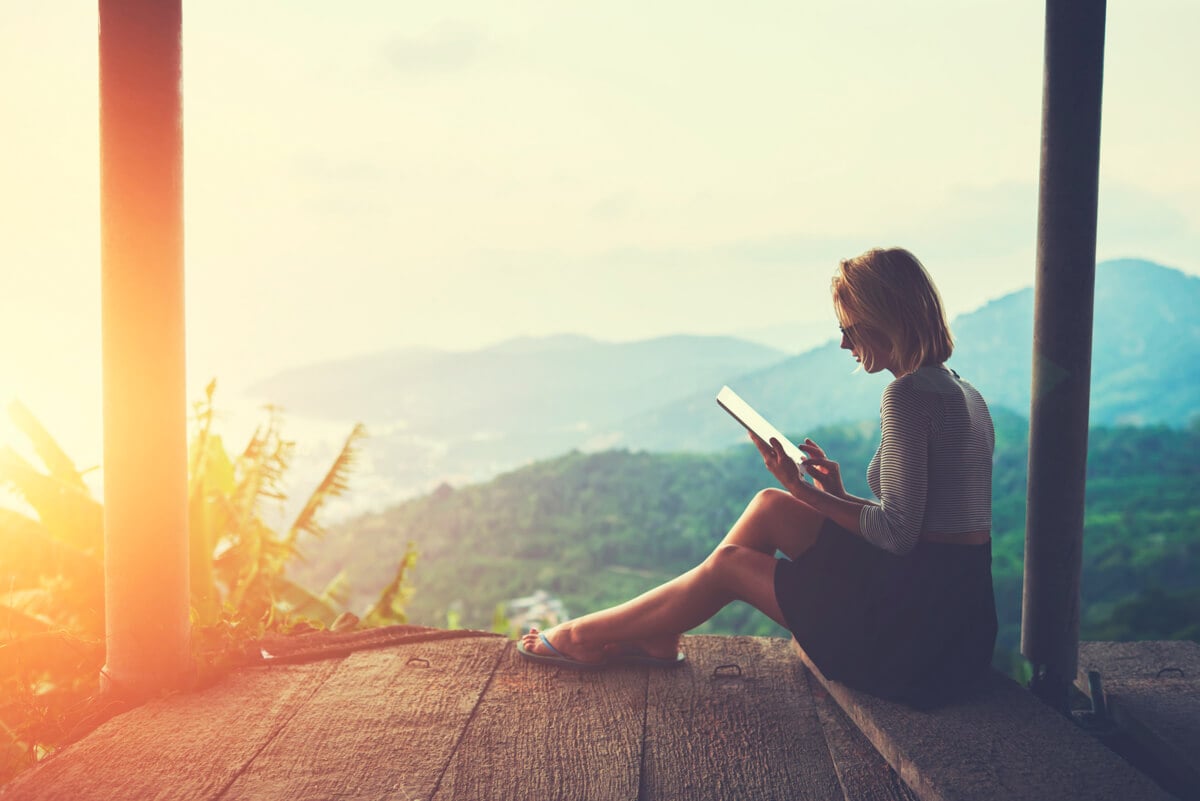 subscriptions & Entertainment
OK, let's talk entertainment.
Moving abroad can be scary, intimidating, and lonely at times.
Having a good book to dive into (in your native language) or spending a night in binge-watching the same show your friends are watching back home can do wonders for a bout of homesickness.
Give your friend the tools and subscriptions he or she needs to stay connected wherever they are.
Kindle
In this day and age, I'd be surprised if someone doesn't already own an e-reader.
But if your friend is a rare holdout, get them a Kindle.
It's a game changer.
Finding books abroad in English can be difficult and expensive, so being able to download them in a matter of seconds is priceless.
Also, it does wonders for your eyes since Kindles don't have the damaging blue light your phone does.
Get them this Kindle Paperwhite.
The built-in light is a lifesaver on dark bus rides or reading in a shared bedroom with a sleeping roommate.
It's also waterproof, so they can read carefree on the beach or poolside!
Gift Them Kindle Unlimited
I love my Kindle but I get pretty stingy when it comes to buying books.
I hesitate to pull the trigger on a $15 book that I know I'll blow through in a weekend.
So I recently got a Kindle Unlimited Membership, there's a free trial for the first 30 days then it's around $10 each month from there (depending on what package you buy).
It's like having a library membership and I'm finally reading a lot again! And there are really great books available (my main concern was the quality of books on offer).
If your friend is a reader, you should definitely get them a Kindle Unlimited Membership, it's been a game-changer for me since there aren't many English language books available in Argentina!
An Audible Membership
Audible is the end all be all of audiobooks.
Some books I'll always prefer on audio, like listening to David Sedaris read his comedic short stories with his perfect inflection will always be funnier than had I read it on paper!
Help your friends suffer through long, international flights with entertaining audiobooks.
Express VPN
Get your traveling or expat friend a VPN and you gift them Hulu, Amazon Prime Video and a sense of security.
VPN's mask IP Addresses and make it appear that you're in the United States (or wherever you choose) regardless of where you actually are.
For example, I use ExpressVPN to watch shows on Hulu or Amazon Prime that are blocked for non-US viewers.
It's kept my Bachelor addiction going strong.
VPN's are also a must for anyone working on a public internet connection (ie: banking or doing serious work in a Starbucks in Buenos Aires).
It will keep hackers from getting into your personal information.
I use and recommend Express VPN.
It's one of the most popular ones out there and I've found their customer service to be very helpful when I muck things up.
You can gift your loved one on a subscription for however long they're away from one month up to a year, click here to read more about it.
Language Learning Software
What better gift for someone moving abroad than language learning software. Help them practice for their move with something like Rosetta Stone.
I used Rosetta Stone while I was trying to learn Portuguese and found it really helpful.
Click here to get them Rosetta Stone in their language of choice.
Photography Expat Gifts
The best souvenir anyone can bring back from living abroad is their photos.
Your friend most likely already has a camera so get them one of these accessories to help them capture the best photos.
Pro Lens Kit for Any Smartphone
This little lens clips onto any smartphone (all iPhone or Android models) and turns any regular phone camera into a pro-level wide-angle or macro lens.
Give your traveling friend this lens and they can step up their photography game with a lens that they can just toss in their pocket!!
Flexible Tripod
This tiny tripod can fit a phone or a camera as big as a DSLR.
The bendy legs can be wrapped around any pole, fence or table to get the perfect, natural looking selfie.
This so helpful when I want a picture WITH my husband without bothering a stranger to take it.
Adobe Lightroom
Lightroom is the end all be all of photo editing.
I use it and so do most professional and amateur photographers.
It's easy to learn and use (compared to headache inducing Photoshop) and will turn your friends travel photos into something you actually want to look at!
Gift them a Lightroom subscription and actually you'll enjoy the photo slideshow when they visit.
SD Cards
You cannot have too many SD cards.
FACT.
Sometimes I fill them up and you never want to have to waste time on vacation deleting photos to open up space on a full card.
And when I'm worried about getting robbed or pickpocketed, I'll change my sim card every couple of days to avoid losing ALL of my trip photos if I lose the SD card in my camera.
I personally use this SanDisk 128 GB card.
Nostalgic Moving Abroad Gifts
Give your future expat family member or friend something to take with them that will remind them of home when they miss it most.
Pictures, memories and pieces of home will make their new apartment just that much cozier.
A Hanging Photo Display
I know everyone keeps their photos in their phone these days (I'm guilty of it!), but there's no replacement for a printed photo.
Send a few of your favorite shots over to your nearest pharmacy to be printed to give with a hanging photo display.
This string display is cute and also tiny enough that it won't take up much room in their luggage.
They can hang up the pictures you give them, and postcards and pictures of their travels to decorate their new home.
Snacks From Home
If your loved one has already been abroad for a while and your wondering what to put in a care package…
Think no more, send SNACKS!
If your friend has complained about not being able to find their favorite snack in their new country, pack it up and send it.
When I lived in Spain my mom always sent me packages with Cheez-Its and Goldfish Crackers, they were the most welcome packages to ever be received in the history of mail.
The way to the heart is through the stomach.
Poster or Artwork of Home
Along the same lines as printed photos, but a little more sophisticated.
Gift your expat friend a poster or print from home. I'm from Texas and we're not exactly known for our humility.
It should surprise no one that I have plenty of Texas memorabilia decorating my home here in Argentina.
Things to Keep in Mind for Your Expat Gifts
There are a few important things to keep in mind when you're shopping for gifts for overseas friends.
Things like customs regulations and limited suitcase space can make or a break your gift.
Here is some advice from me (a regular recipient) to you (the generous giver):
MAILING YOUR GIFT? | Are you mailing your gift to a friend who is already abroad? Make sure you're not sending anything that's not allowed (like alcohol in some countries, for example). Also important, most gifts are harmless but perhaps would get stolen en route. Sending electronics via international mail is not be the best idea.
CUSTOMS HASSLES | How easy is it for your friend to receive your gift in the mail? Ask them before mailing anything, just to be sure. In Spain, I never had any issues with getting mail, no matter the size of the package it always came straight to my door. However, living in Argentina things are much more complicated and customs fees are exorbitant. I always ask that people don't send anything that won't fit in a letter.
SUITCASE SPACE | If you're giving your friend a bon voyage gift before they leave, take their limited luggage space into consideration. The gifts on this list are compact or digital for that very reason.
SUBSCRIPTIONS | I mentioned this above but due to the importance of the previous bullet point (read, limited space and expensive airline fees for overweight bags), don't underestimate the gift of a useful online subscription (it takes ZERO space in a carry-on but will be used for their entire time abroad).
Read Next: