I wrote a book! Ok, I wrote part of a book, together with 67 fellow travel writers and bloggers.
One of the things I love most about my career in travel blogging has been the relationships and connections I've made with other professionals in the industry.
Upon hearing the proposal to work together to write a book, an ode or love letter to the world's capital cities, it was an easy decision to make.
In the end, it was a lot of work and the final product is something I'm proud of.
68 writers and photographers from across the world worked together to combine over 450 photos and 118 travel narratives and over 250 pages and the result is Capital Cities, A Journey Around the World Through 118 Capital Cities!
I contributed Buenos Aires (of course!) and Cape Town (one of the most beautiful cities I've ever visited).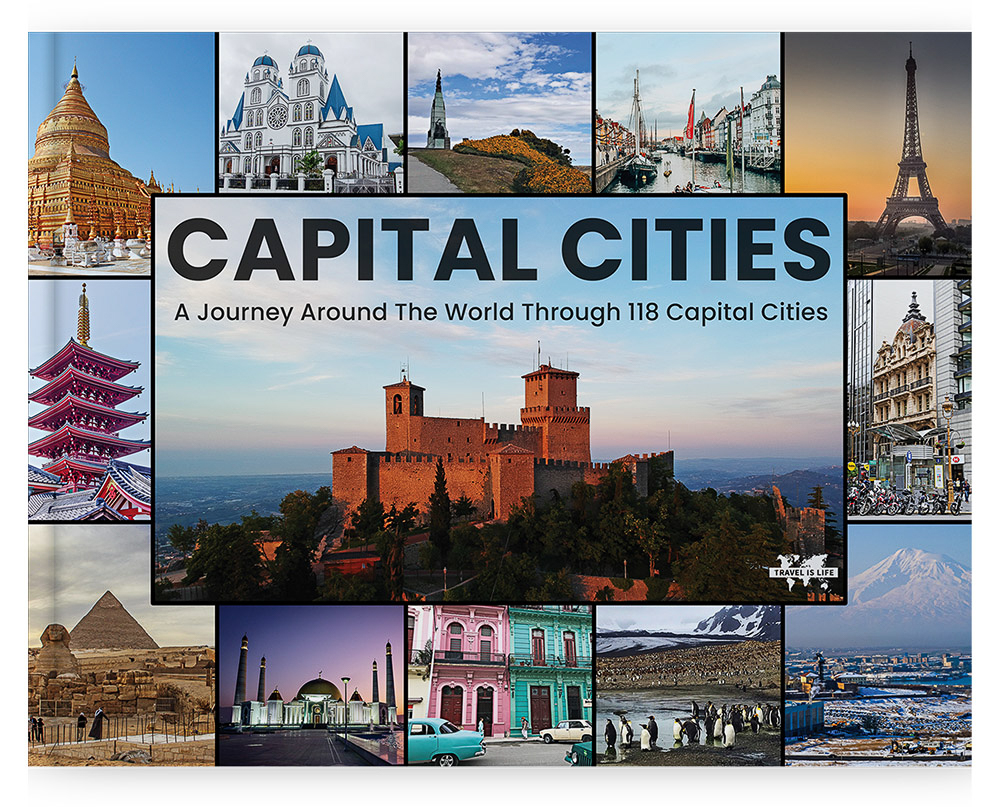 Capital Cities | Details about the book
Why purchase this book?
It's not a travel guide. It's travel inspiration, a way to travel through the world without leaving your home (something we all, unfortunately, know far too well these days).
Each capital city is described and told by someone who has been there and fallen in love with it. As you read the book from cover to cover, you'll travel across the continents (even Antarctica!).
This is a book filled with stories and as one reviewer called it, an armchair tour around the world.
Interested in purchasing this book and perusing it's 450+ images and 118 stories and narratives?
Click here and use code solsalute for 10% off your purchase (discoung applies to anything in the Travel is Life store!).
Here are a couple excerpts to give you an idea of what you'll receive. One (Cape Town) I wrote1 and the other, the is very, very high on my bucket list.