Us Texans our proud people. Everyone knows everything is bigger in Texas, but do they also know that everything is also more beautiful, tastier, and all around better?
I'll tell you what, Texans know it. And if you're lucky enough to know one, we'll let you know it too.
So if you have a special Texan in your life, it's actually quite easy to shop for them.
Get them one of these Texas themed gifts, you can't go wrong!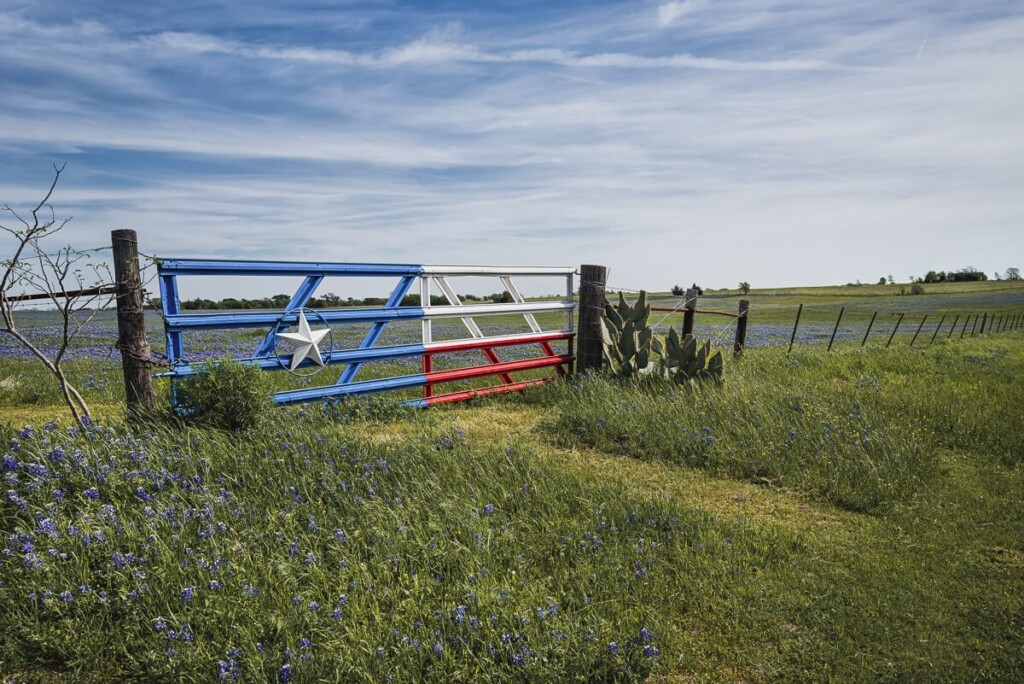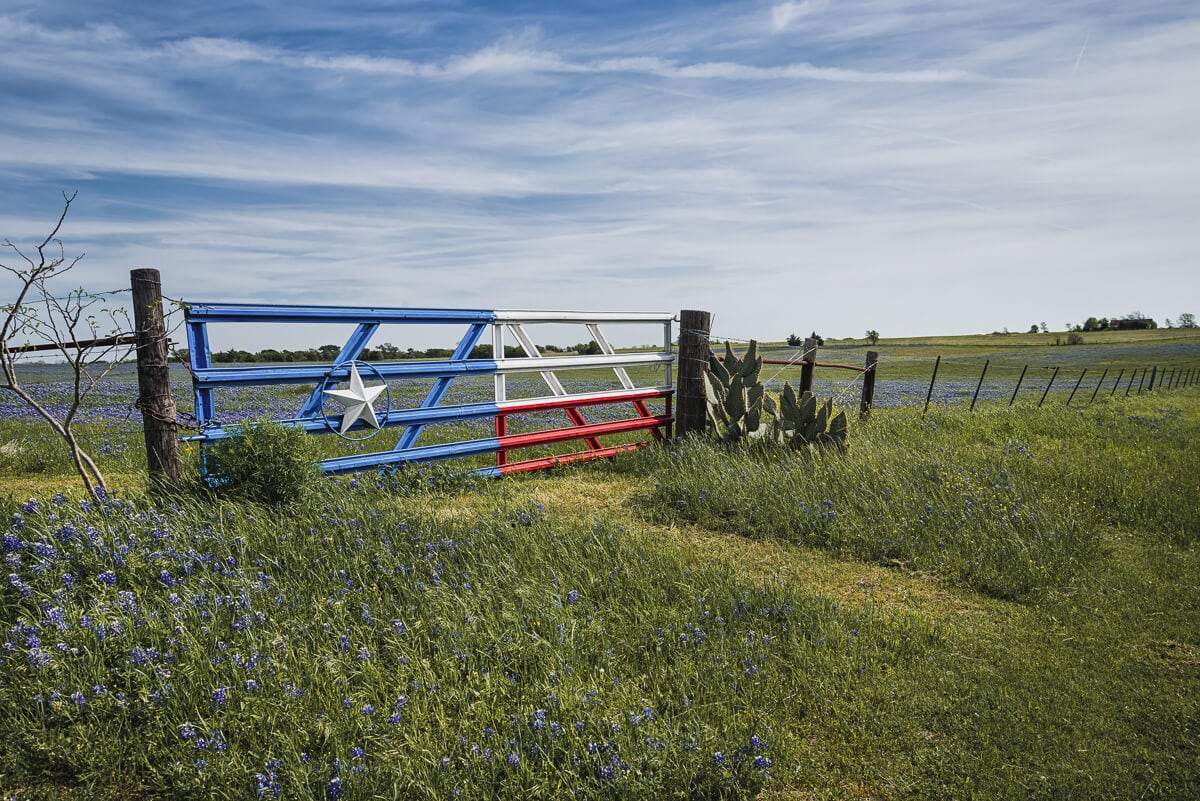 QUICK NOTE: This post contains affiliate links and Sol Salute may receive a commission for purchases made through these links, at no extra cost to you.
The 12 Best Texas Themed Gifts
I've worked hard to find the absolute best Texas gifts that are both useful and nostalgic.
You'll notice a lot of these Texas themed gifts are food related. Well the way to the heart is through the stomach, no?
Whether you put together a gift basket with all of the Texas food gifts listed below or opt for one of the more classy decor options, I know the recipient will feel loved and appreciated!
1. The Texas Waffle Maker: The BEST of Texas food gifts for the Kitchen!
My favorite part of traveling across Texas is when the hotel has this waffle maker as part of their breakfast buffet.
I swear the waffle tastes better in the shape of Texas.
Bring your fun holiday waffle home and get this waffle maker for all your favorite Texans who love breakfast (which is everyone).
2. Cafe Ole Texas Pecan Coffee by H-E-B
Combine two Texas loves into one Texas themed gift: HEB and Pecans!
I stock up on HEB brand Cafe Ole coffee every time I visit home. Particularly, this Cafe Ole pecan coffee.
Second only to pie, this must be what pecans were designed for. It's the perfect flavor to compliment bitter coffee.
If your favorite Texan is missing a particular city, get them that city's coffee!
Try the Austin blend for pecan and cinnamon notes or the San Antonio blend for cinnamon, chocolate, and vanilla (Mexican chocolate and vanilla anyone?).
3. A Subscription to Texas Monthly
Texas Monthly is one of my favorite publications. I read it regularly and stalk their Instagram account for interesting stories and Texas travel inspiration.
Give the best Texas gift that keeps on giving with a year-long subscription, in print or to their Kindle (accessible on any Kindle app!).
4. Austin Made Hot Sauce by Yellowbird
I live in Argentina, a country that cannot handle heat or spice.
So when I go home to Texas, I stock up on hot sauce (my suitcase is 90% foodstuffs when I visit Texas).
I discovered Yellowbird when they were set up outside of Magnolia Cafe in Austin while we were waiting for a table one morning.
We chatted a while and tasted all of their sauces. It was love at first bite (cheesy?).
My favorite is the Serrano condiment. It's spicey but not TOO spicey and it's flavor packed.
I always bring a few bottles to Buenos Aires with me.
My husband's favorite is the Habanero. He can handle a little (lot) more heat then I can.
Got the best of Texas food gifts for a hot sauce-loving friend though, I recommend this Yellowbird variety pack to be able to try them all.
5. Texas-Made Clothing for your Texas Man
Give the gift of clothes that they'll actually want to wear.
Texas Standard designs and produces high quality clothes for the Texas Gentleman.
They describe their barbed wire logo as signifying "the spirit of Texan independence, resilience, and tradition."
Everything is produced right in the Lone Star State whenever possible and I love everything. But my favorite is this Tejas Guayabera shirt.
Search the site for iconic Texas apparel from the perfect jeans fit for the ranch or the city or even father-son matching sets (family photos anyone?).
6. Blue Bell Ice Cream
The little creamery in Brenham (my hometown!) makes some of the best ice cream in the world. It's a fact and don't even try to argue it with me.
Did you know you can have Blue Bell shipped anywhere within the continental United States?
Warning, it will likely be the most expensive ice cream you've ever bought. But for a special gift it might just be worth it.
Read about the details and place your order on the Blue Bell website here.
7. Bluebonnet Seeds
For a small Texas themed gift stocking stuffer, give your favorite gardner a few packets of bluebonnet seeds.
Every spring fields and pastures across Texas are painted blue as they fill with wildflowers.
The official state flower is the bluebonnet and it's something I miss greatly.
With this package of bluebonnet seeds perhaps you'll be able to recreate a Texas spring wherever you call home (sadly, we were unable to make it work down here in Argentine soil!).
8. Franklin's BBQ Sauce: The Best Texas Gifts for Meat Lovers
Texas BBQ is the stuff of legends and the biggest legend of all is Aaron Franklin in Austin.
People wait in line for hours to get a taste of his brisket. If you can't get your favorite Texan there in person, get this sampler sampler set of Franklin BBQ sauces to bring Franklin's to them.
Make it a complete BBQ gift set by also getting them this Franklin BBQ's Cookbook to go along with it and pray they share their barbecue creations with you.
9. Whataburger Legendary Sauce Trio & Matching Socks
In & Out is for California, Shake Shack is for New York, and Whataburger is pure Texas.
Make the perfect Whataburger themed gift basket for your loved one that might be feeling homesick for that irreplaceable spicy ketchup.
Get this set of the legendary trio of sauces, the spicy ketchup may be the most popular but, personally, I'm all about the mustard!
Complete your Whataburger gift basket with these orange socks to fancy (get that ketchup pun?) up any outfit!
10. Texas Cutting & Serving Boards
When it comes to Texas themed gifts, anything in the iconic shape of Texas is a pretty safe bet.
And one of the best ways to do this in a beautiful and practical way without crossing the line in kitschy is with a cutting board or serving platter!
This Texas platter is my personal favorite.
It's made of wood and white marble and would look stunning under any charcuterie plate (the way to my heart is through charcuterie).
It comes in two different sizes (get the large, obviously. More salami and cheese that way!).
The only down side is the white marble could stain over time.
I doubt this would be an issue with cold cuts or cheese, but if this is a concern go with a solid wood option like this simple but perfect bamboo board, seen below.
11. Homesick Texan Scented Candle
A scent can bring back so many memories, so what better Texas gift ideas for your homesick Texan than
this candle that smells like home?
It smells of leather, the piney woods, and citrus (Texas ruby red grapefruit anyone?).
The burn time is for 60-80 hours and the container itself is beautiful.
12. Buc-ee's Stainless Steel Tumbler
Outsiders may think it's just another gas station, but us Texans know better. Buc-ee's is a destination!
It's bigger than most country's supermarkets. The bathrooms are the cleanest in the country (the world?), the dining options are seemingly endless (a breakfast taco, beef jerkey, and some fudge please), and don't forget their loveable mascot, Bucky.
Give the gift of Buc-ee's with this stainless steel tumbler.

It fits into the cup holder of any car to bring a sense of Texas on any road trip.
For a little extra love, add in some Beaver Nuggets to this epic Texas-themed gift bag to complete the package.
Don't Forget the Texas Gift Bags & Tissue Paper
Whether you're putting together a Texas carepackage or the perfect Texas gifts for all your loved ones over the holidays or for a birthday, complete the package with Texas themed wrapping.
Get this set of 6 kraft gift bags with a golden Texas printed onto the front. It's beautiful but also not seasonal.
Use it for the perfect Texas Christmas gifts or for a birthdays.
You can also wrap your gift in this Texas canvas tote bag so that even the wrapping is useful (and beautiful!).
And don't forget the Texas themed tissue paper.
Every last detail can have Texas imprinted on it, go big or go home!
Texas Themed Gifts
I hope this post helped you shop for your special Texan! Did you get them something from this list or did you find an even better Texas themed gift, a fancy pair of cowboy boots perhaps? A 10 gallon hat?
Let me know in the comments!